Brunch… it's the best of both breakfast and lunch. It's a leisurely meal that celebrates the weekend, usually served until around 3pm. Brunch often has its own special menu, sometimes it's served as a buffet, and some even come with your choice of brunchy cocktails.
However you choose to do it, enjoying brunch in Cincinnati is something you simply NEED to do!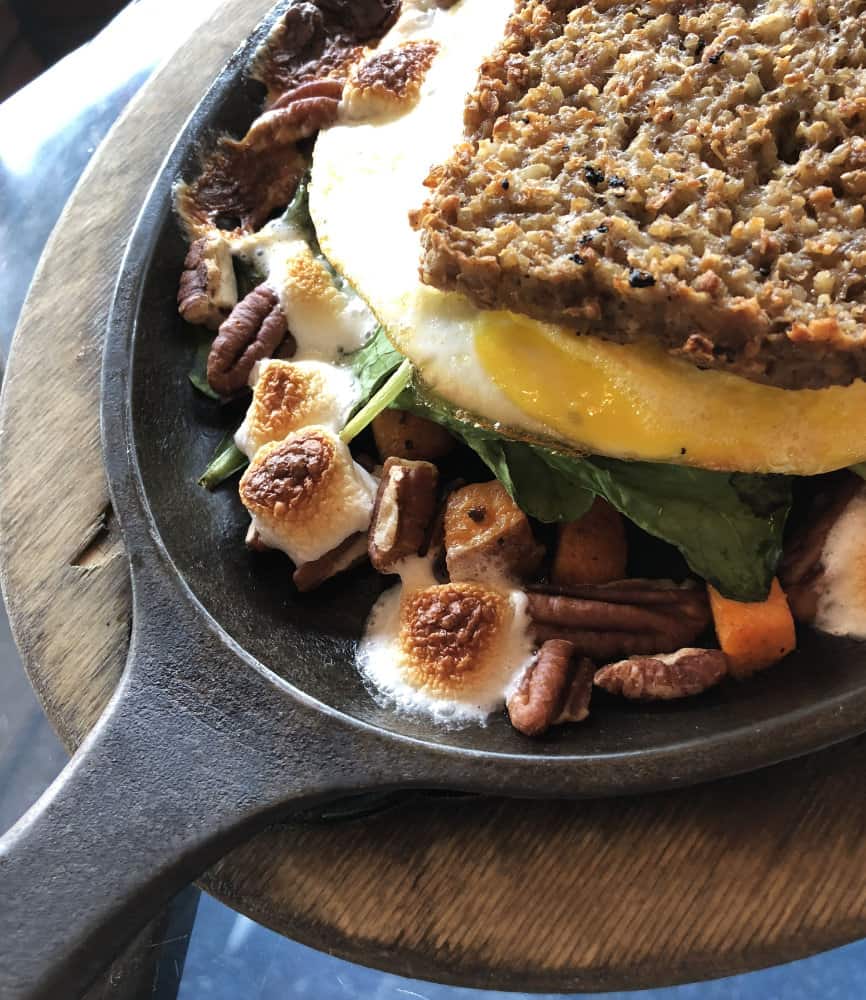 Map of Cincinnati Brunch Spots
Our favorite places for Brunch in Cincinnati: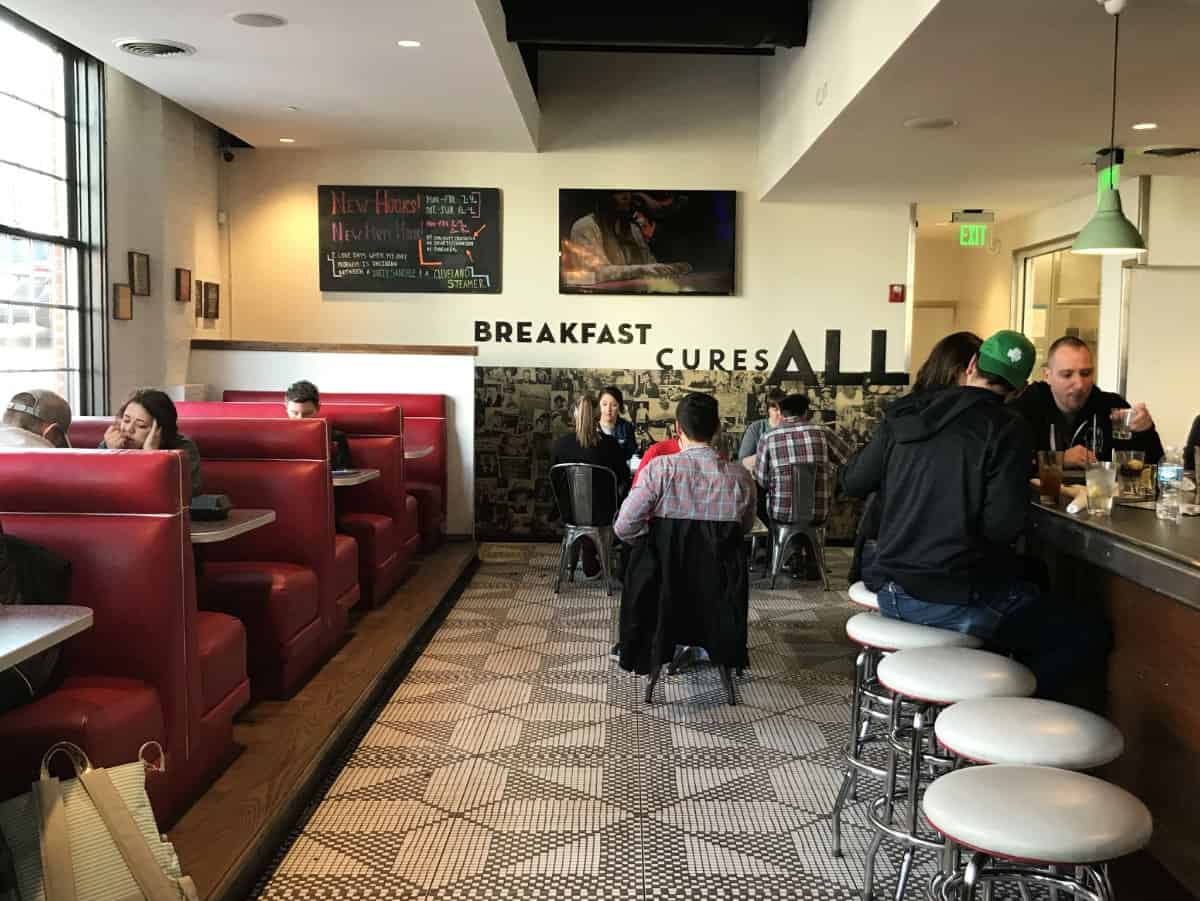 Hangover Easy
Located near Short Vine in Clifton, go hungry and really enjoy this food! As the name might imply, breakfast often does cure all. This menu is full of great breakfast and brunch dishes – from breakfast quesadillas to omelets to pancakes to avocado toast. This place for brunch in Cincinnati is bucket-list-worthy.

Located at 13 W. Charlton Street, Cincinnati, Ohio 45219
Website
---
Sleepy Bee Cafe in Oakley and Blue Ash
Sleepy Bee is known for their locally sourced food that tastes great and is good for you. One of the founders is a pediatrician after all! In addition to the typical brunch offerings, be sure to look for specialties such as their The Queen City Bee, Sweet Bee Quinoa Bowl, Bee Cakes (gluten-free pancakes with almond milk, quinoa, and buckwheat flour), and The Avi Scramble (eggs with fresh avocado, spinach, mushrooms, tomato, onions, white Cheddar).

Blue Ash: 9514 Kenwood Road
Oakely: 3098 Madison Road
They also have a downtown Cincinnati location. See below for those details.
Website
---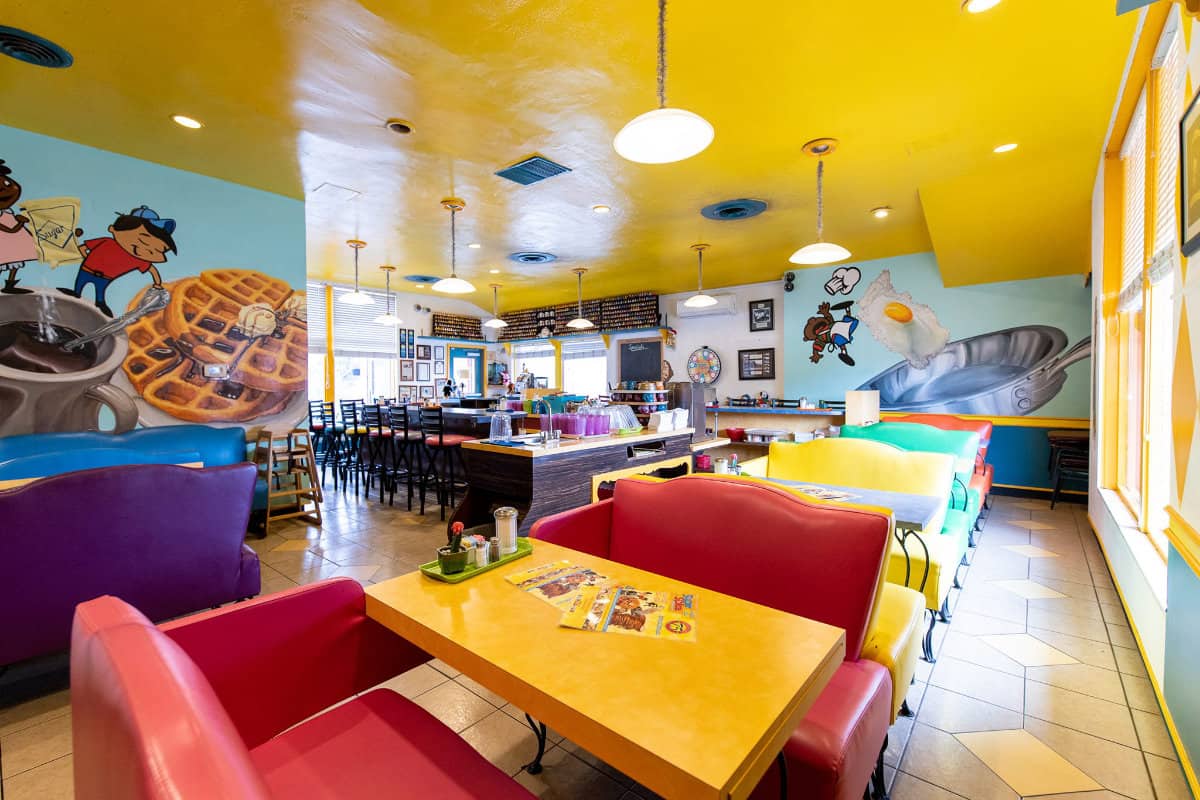 Sugar and Spice Diner
If you're looking for some great wispy thin pancakes, this is your Cincinnati brunch spot! This is a diner like no other. Painted bright pink on the exterior of the Reading Rd. location (and just as colorful inside), this is the perfect spot for an old school style breakfast. Enjoy pancakes, eggs, omelets, all sorts of lunch items, and more.

Located at 4381 Reading Road, Cincinnati, Ohio 45229
Website
---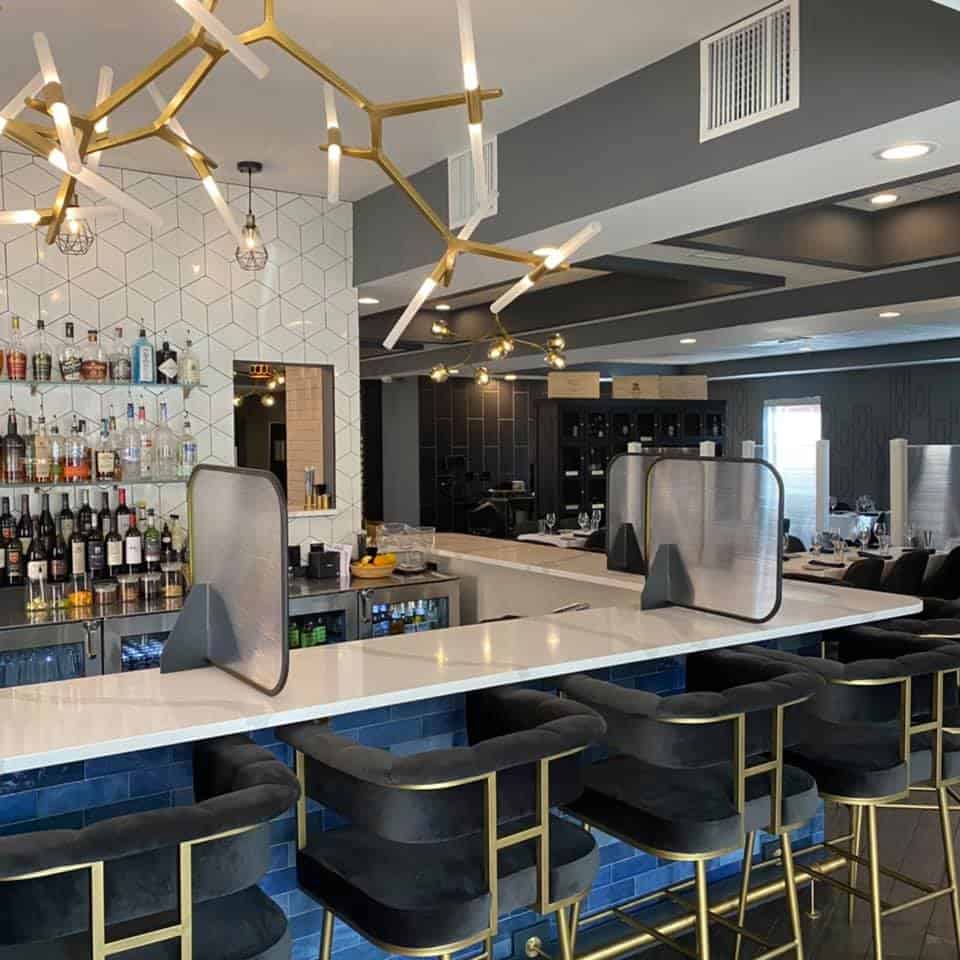 Ivory House
Located in Westwood, this spot serves "familiar foods, elevated". This fan favorite dining spot offers a Sunday brunch from 10am – 3pm. The brunch menu includes Bread Pudding French Toast, Crab Cake Benedict, Wagyu Smash Burger, Cincinnati Hash Cassoulet, and much more. They take reservations.

Located at 2998 Harrison Ave., Cincinnati, Ohio 45211
Website
---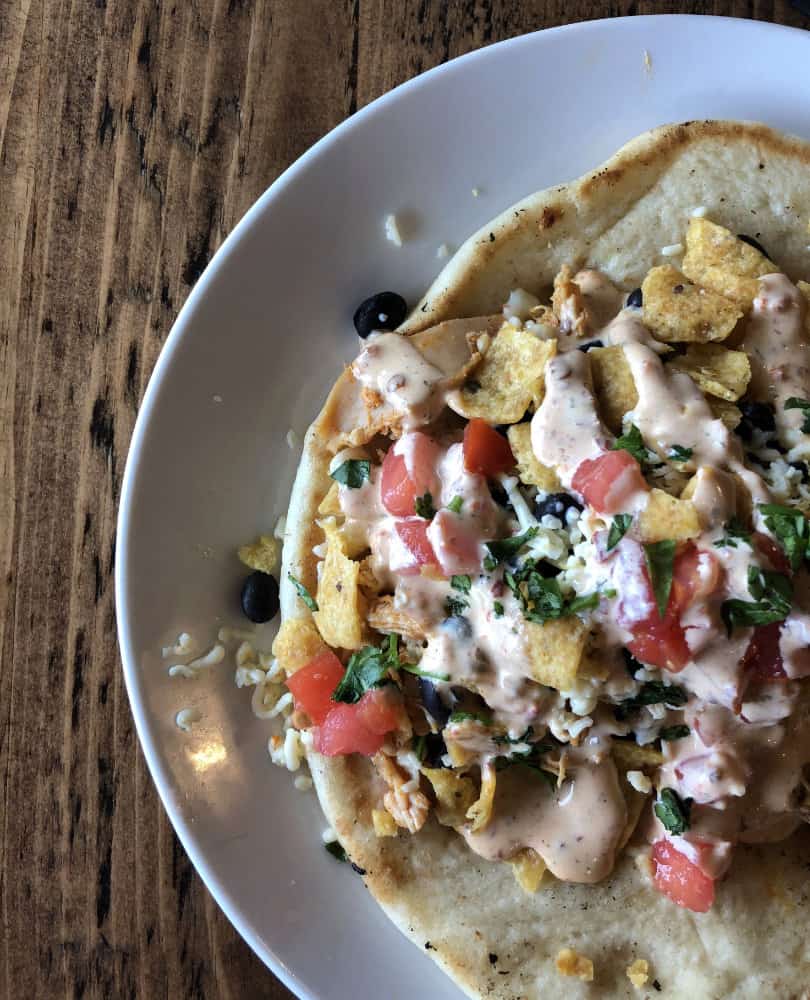 Revolution Rotisserie / Pleasant Ridge
Here's a fun Pleasant Ridge spot, a perfect choice for brunch in Cincinnati. Revolution Rotisserie serves up "elevated comfort food" that's hard to beat. They serve brunch on Saturday and Sunday from 10am-2pm. Enjoy noshing on Brunch Poutine (seasoned fries, sausage gravy, cheese curds, scallions), Fried Chicken Sandwiches, Chicken and Waffles, and more.

Located at 6063 Montgomery Rd., Cincinnati, Ohio 45213
Website
---
Brunch in downtown Cincinnati: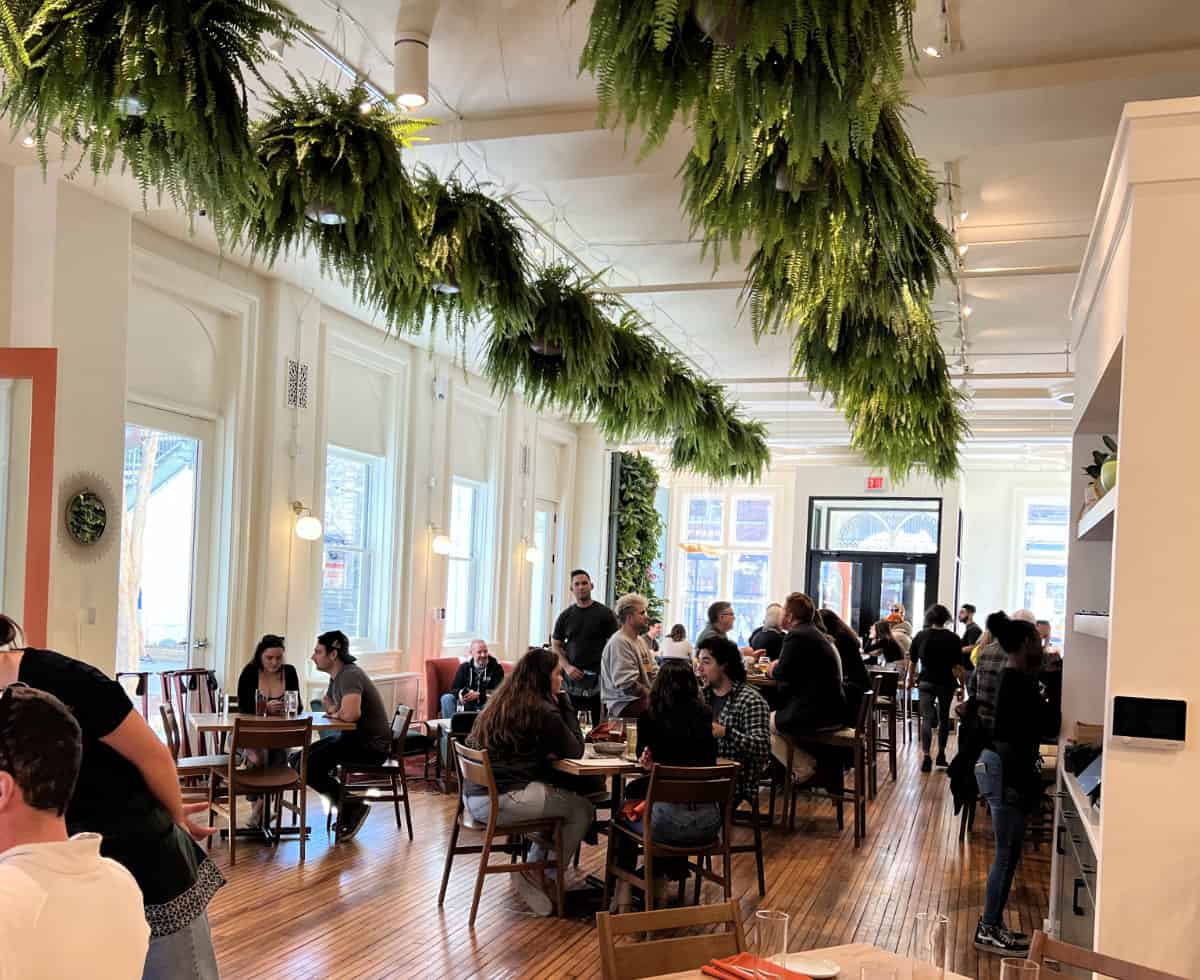 Alcove from MadTree Brewing
New to the downtown Cincinnati brunch scene, Alcove has the perfect ambiance for brunch. The entire place is light and airy, full of ferns and greenery. It really is the perfect pick-me-up sort of spot.
The brunch at this OTR spot features selections such as Biscuits and Goetta Gravy, Loaded Potato Hash, Eckerlin's Goetta Sandwich, Ohio Valley Burger, Quiche (variety changes daily), and more.
Brunch is served on Saturdays and Sundays from 10am until 3pm.
Location: 1410 Vine Street, Cincinnati, Ohio 45202
Website
---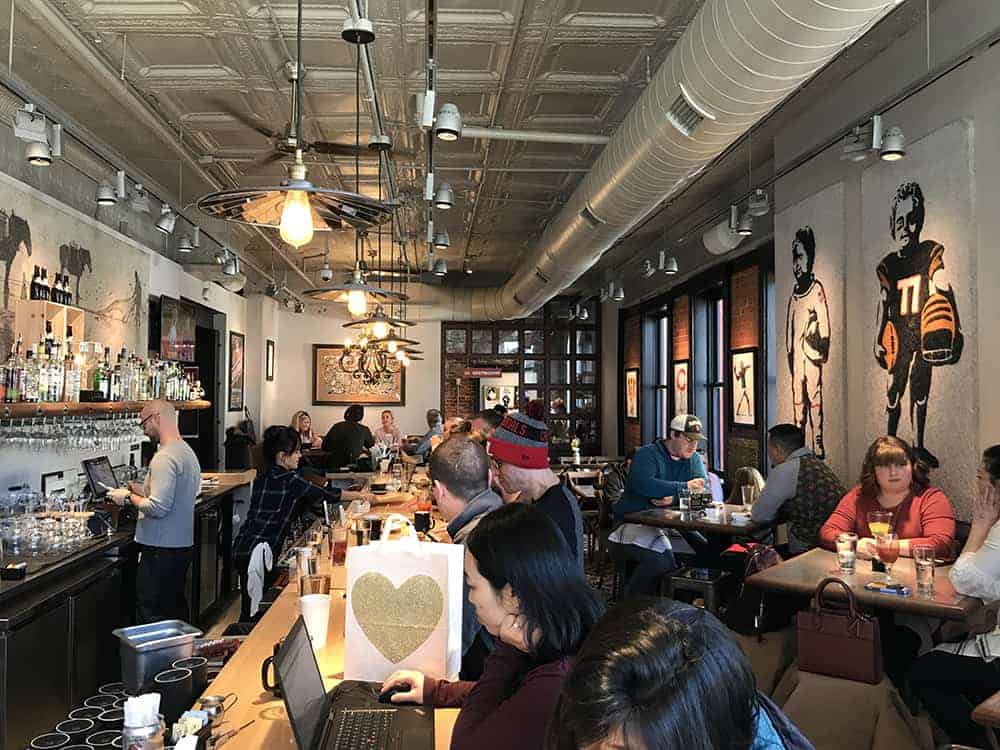 Taste of Belgium (Over the Rhine and The Banks)
One of my favorite spots for brunch in downtown Cincinnati is Taste of Belgium. Their "Daytime Signature Brunch" menu includes my personal favorite – Goetta Hash: Eckerlin goetta, two eggs, Belgian frites, roasted peppers & onions. The menu has something for everyone with includes like Brunch Burger, Chicken Biscuit and Gravy, The Nati Crepe, Waffle and Lox, and more. The Daytime Signature Brunch menu is available until 4pm daily.

OTR Location: 1135 Vine Street, Cincinnati, Ohio 45202
The Banks: 16 West Freedom Way, Cincinnati, Ohio 45202
Website
---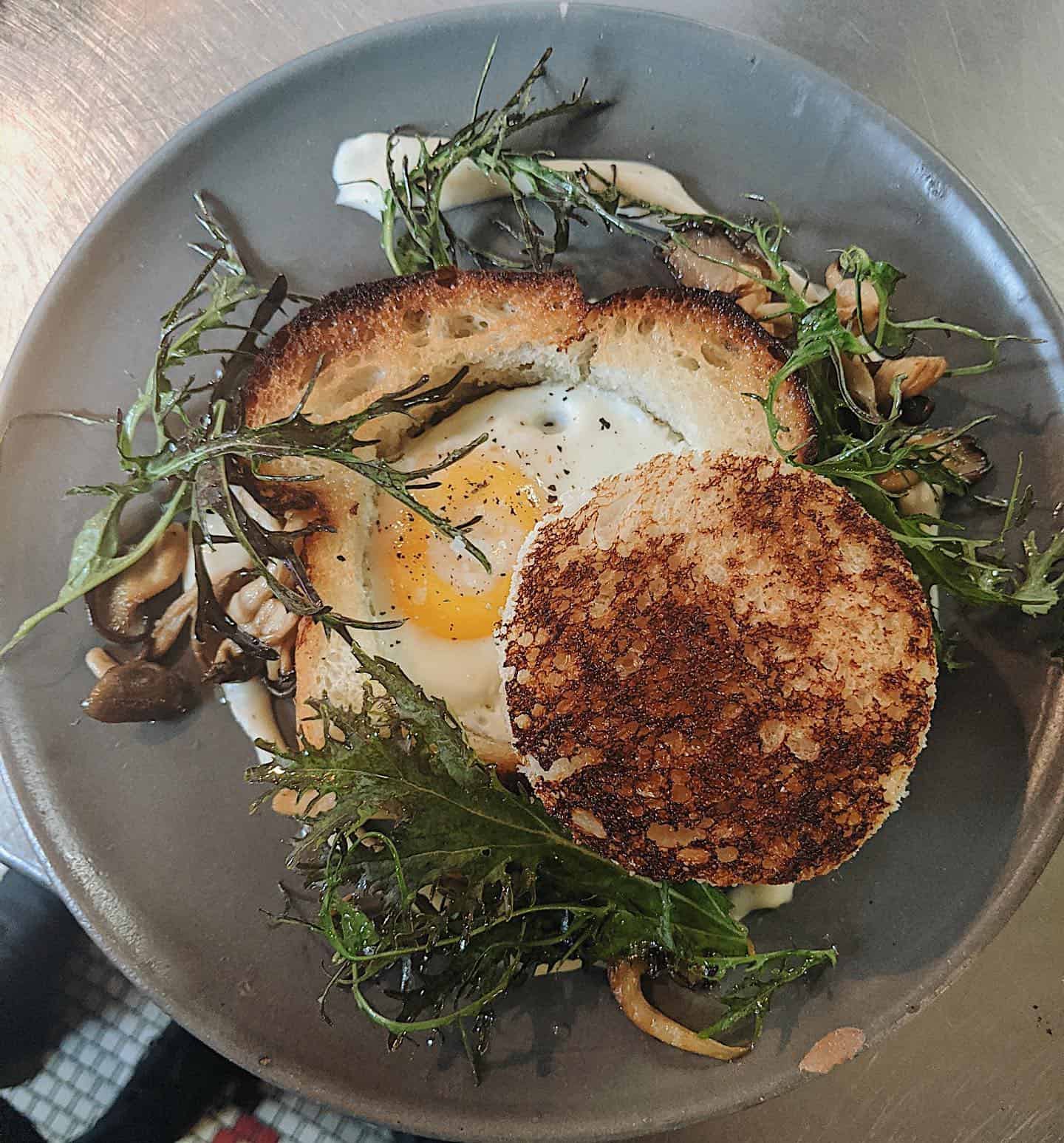 Salazar
One of my favorite spots in downtown is Salazar. In fact, this might just be my very favorite. A mix of old and new, James Beard Nominated Chef Jose Salazar puts together a pretty awesome brunch menu.
The menu changes seasonally so be sure to check out the Brunch Menu for this fabulous downtown brunch spot. Brunch is served on Saturday and Sunday, 11am to 2:30pm.

Located at 1401 Republic Street, Cincinnati, Ohio 45202
Website
---
B&A Street Kitchen
This brunch in Cincinnati locale is a favorite "best kept secret" kind of place for me. I've eaten there many times and the owner has checked on our table every time I've been there (great service). They serve up southern-style comfort food, making this a great place for brunch in downtown Cincinnati. Choose from favorites like the AM Burrito Grande, local favorite "Goetta Up and Go", and more.

Located at 1500 Race Street, Cincinnati, Ohio 45202
Website
---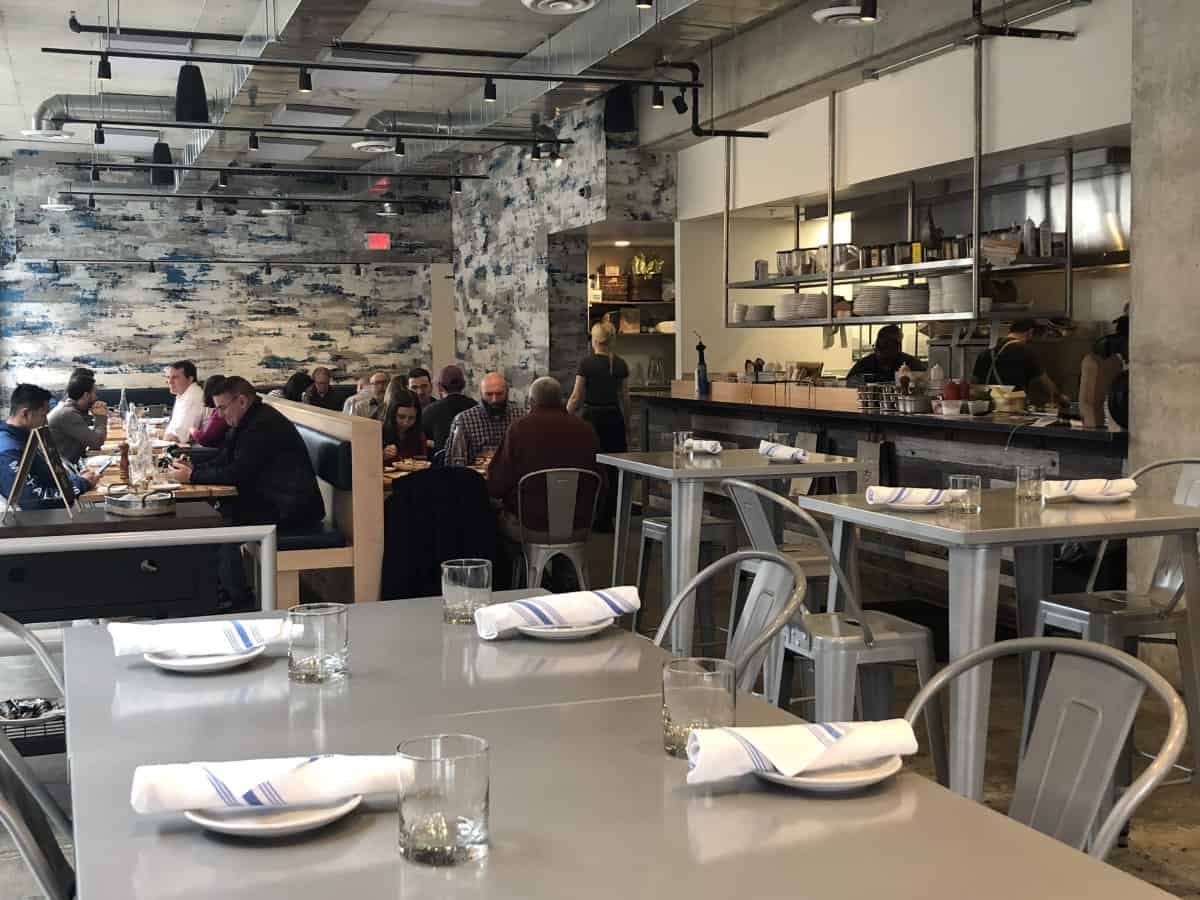 Crown Republic Gastropub
Another downtown Cincinnati brunch favorite is Crown Republic. This spot for brunch in downtown Cincinnati is located a bit off the beaten path and I'd consider it to be another "best kept secret" spot of any meal. Side note and not brunch related but this is THE PLACE for dinner if you're going to see a show at the Aronoff; they take reservations!

Brunch offerings include Carnitas Hash, Queso Fundito Burrito, Truffle and Eggs, the Belly Buster Sandwich, and lots more.

Located at 720 Sycamore Street, Cincinnati, Ohio 45202
Website
---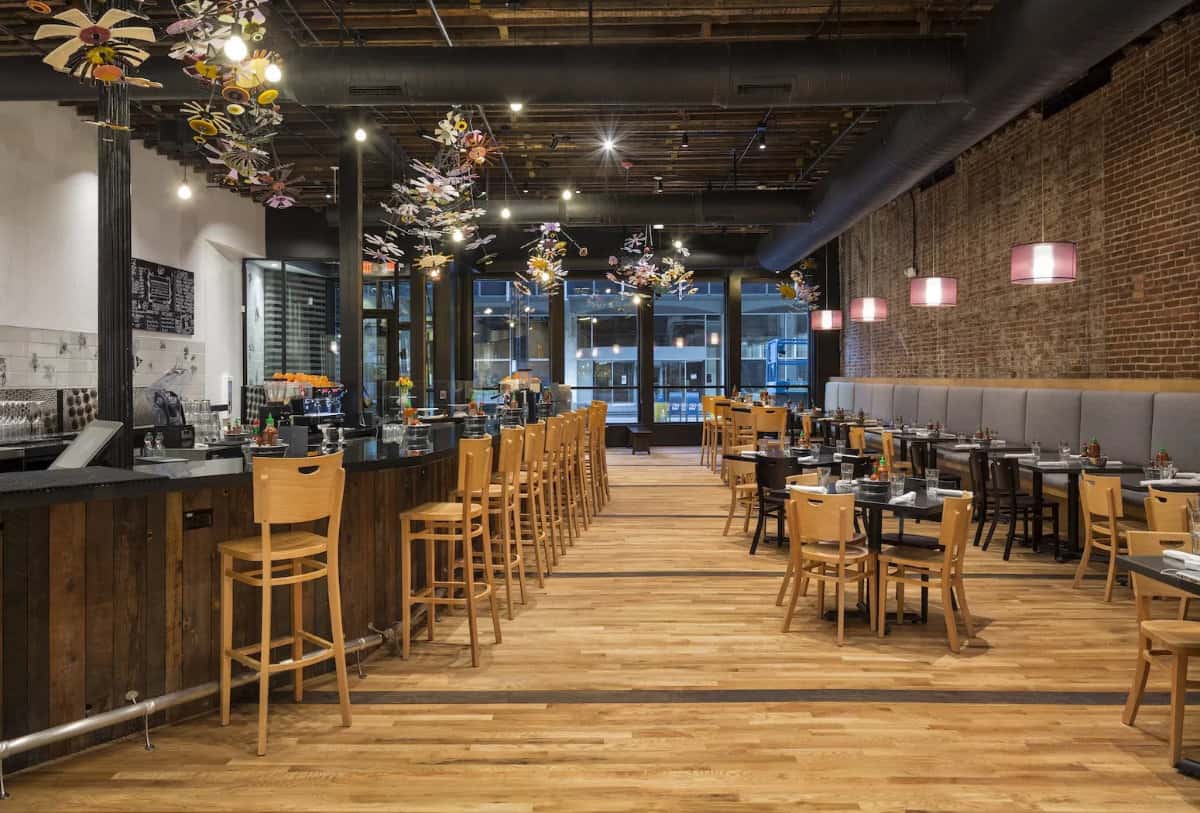 Sleepy Bee Cafe / Downtown
You'll enjoy the quirky decor, exposed brick, artistic painted tiles, and open space at this downtown breakfast and lunch spot.

Located at 8 East 4th Street, Cincinnati, Ohio 45202
Website
---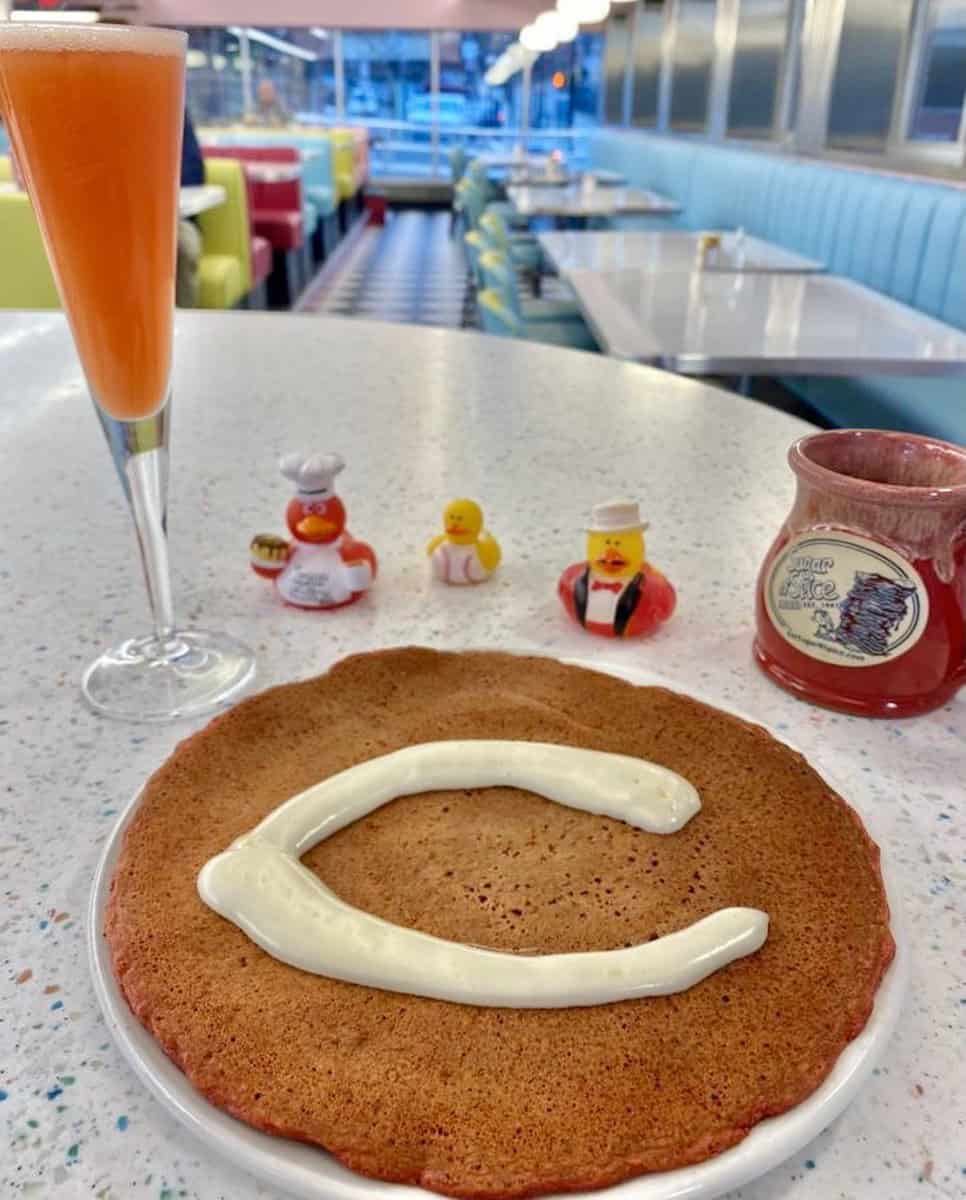 Sugar n' Spice Diner, downtown location
Another great option for brunch downtown every day of the week, Sugar and Spice's downtown spot offers up their signature whispy thin pacakes on Sycamore Street.
Located at 1203 Sycamore St., Cincinnati, Ohio 45202
Website
---
Brunch in Northern Kentucky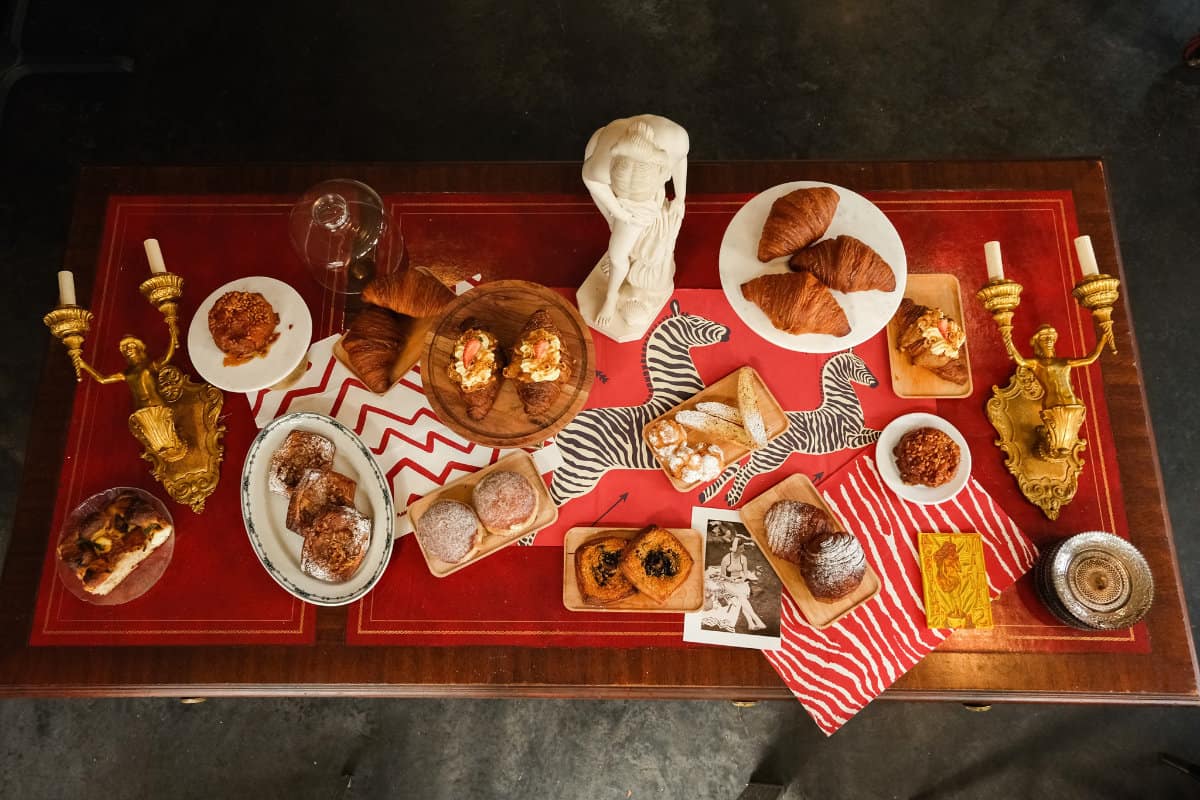 Otto's
Head over the river for this charming brunch spot in Covington, Ky. Choose from a wide variety of brunchy items like Steak and Egg Burrito, Lox and Bagel, Lemon Blueberry Pancakes, French Toast, and more. Seriously, who doesn't love brunch menu items that are "all served with choice of goetta, bacon, cup of soup, potato cake, bistro salad or fruit"?!

Located at 521 Main Street in Covington, Kentucky
Website
---
Bellevue Bistro
Here's one spot that doesn't make it onto a lot of lists but definitely should! Bellevue Bistro is small but mighty, located in downtown Bellevue. They don't have a lot of dining space but if you're willing to take a chance on them you're likely to be rewarded. Don't miss our pic of their Sweet Potato Breakfast Bake at the top of this article.

Located at 313 Fairfield Ave., Bellevue, Ky 41073
Website
---
Wunderbar
If you're ok with the casual, neighborhood bar atmosphere, this is one spot you want to try. Per their Facebook page, they have brunch on Saturdays and Sundays, 11am-2pm. I do want to preface my recommendation with this: call ahead or check their Facebook page to be sure they're offering brunch on the day you want to go. This is a small neighborhood bar.

I will go on to say this place puts out some of my favorite food in town. Their brunch menu is limited but it's one I'm putting on my own calendar!

Located at 1123 Lee Street, Covington, KY 41011
No website, call them at 859-360-3911 or check out their Facebook page