It's almost time for Tax Free Weekend in Ohio! It's the perfect time to buy your back to school supplies, get clothes for the new school year, and more.
This year's Ohio Tax Free Weekend dates are Friday, August 4 through Sunday, August 6, 2023.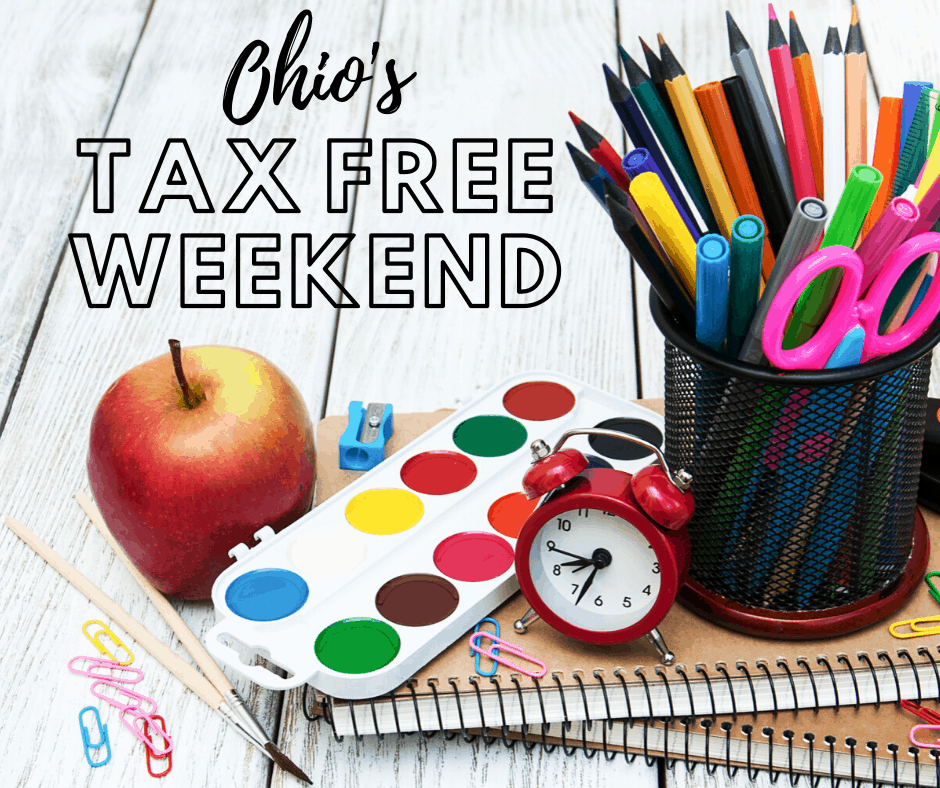 For future reference, Ohio's Tax Free Weekend is set for the first Friday, Saturday, and Sunday of August each year.
What back to school items will be tax exempt in Ohio that weekend?
Here are the school supplies that are included for 2023.
Each item can be no more than $20 to be included. No other school supplies are eligible:
binders
book bags
calculators
cellophane tape
blackboard chalk
rulers
compasses and protractors
scissors
notebooks and paper
composition books and writing tablets
loose leaf paper and copy paper
graph paper and tracing paper
colored paper and construction paper
poster board
pencils and pens
pencil boxes and other school supply boxes
pencil sharpeners
crayons and markers
erasers
folders (expandable, pocket, plastic, and manila)
glue, paste, and paste sticks
highlighters
index cards and index card boxes
legal pads
---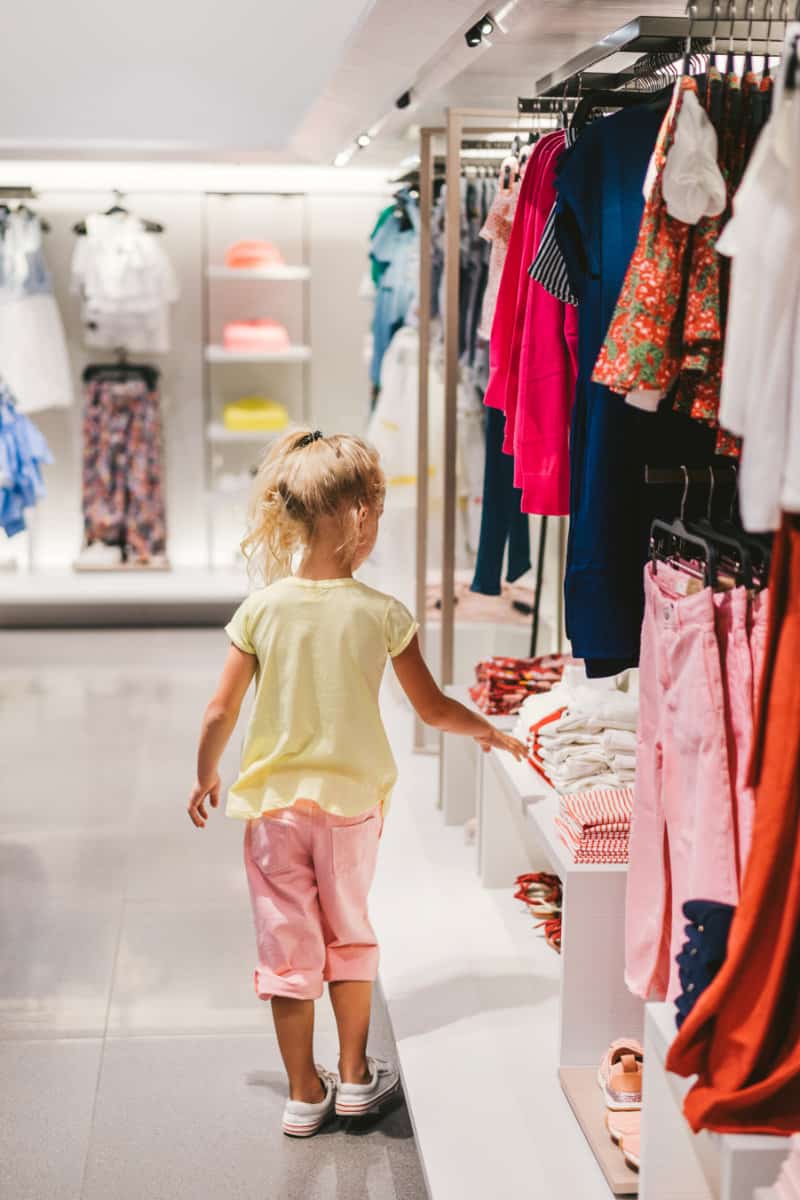 Each clothing item can be no more than $75.
The State of Ohio defines clothing as "apparel suitable for general use". Listed articles of clothing that are tax exempt that weekend include: shirts, sweaters, pants, underwear, socks, coats, jackets, rain wear, hats and caps, uniforms (both athletic and non-athletic), shoes, and much more.
Need diapers (children or adult)? They're on the list of includes.
Need a wedding dress or a girdle? That's on the list of ok purchases too! You just can't go over $75.
Find more information on acceptable tax free clothing items on the Ohio Dept. of Taxation's FAQ page: look for #4 in the FAQ's
---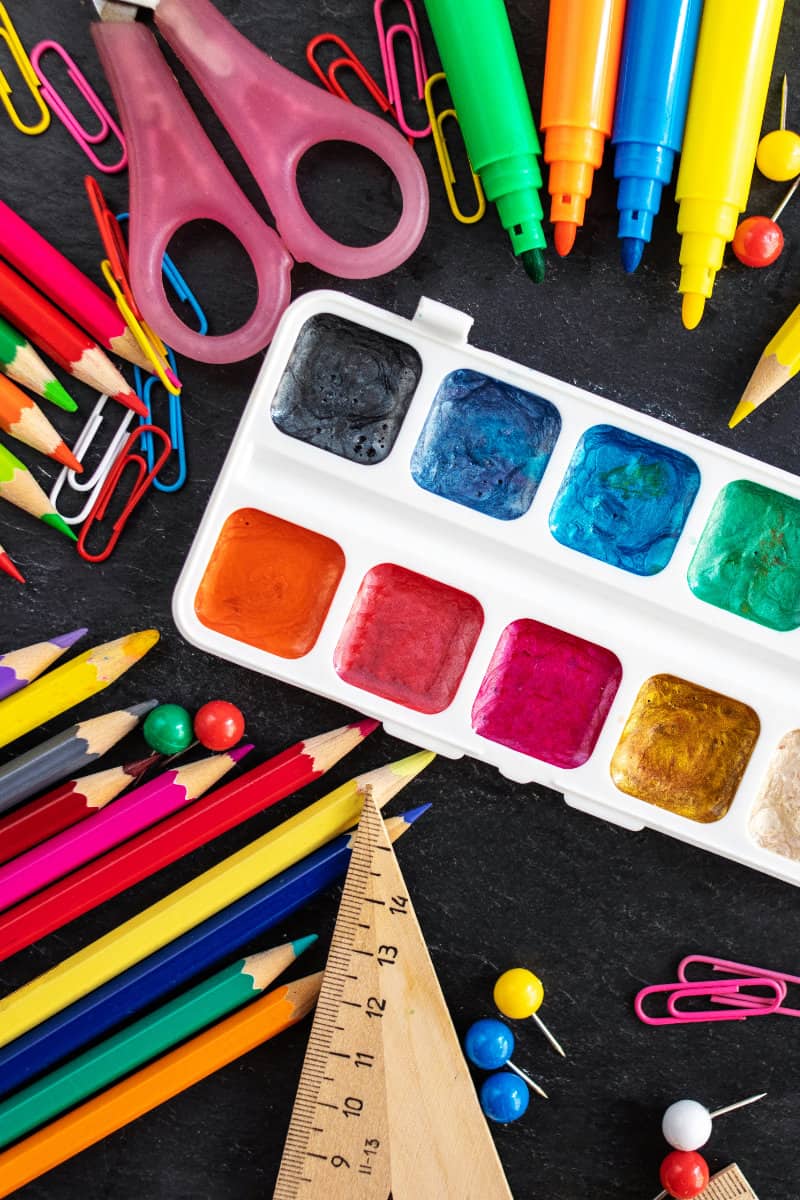 Each instructional material item can be no more than $20 to be included.
reference books
reference maps and globes
textbooks
workbooks
---
What is NOT included in the tax free weekend?
Items used for a trade or in a business are NOT tax exempt during the Tax Free Weekend.
Sports and recreational equipment is NOT on the list of acceptable tax free purchases. This would include ballet and tap shoes; cleats; gloves for baseball, bowling, hockey, golf, etc.; goggles; life preservers and vests; skates; shin guards; ski boots; wetsuits and fins; and a few more.
Belt buckles that are sold separate from the belt, costume masks that aren't sold with a costume, patches and emblems sold separately are all excluded.
---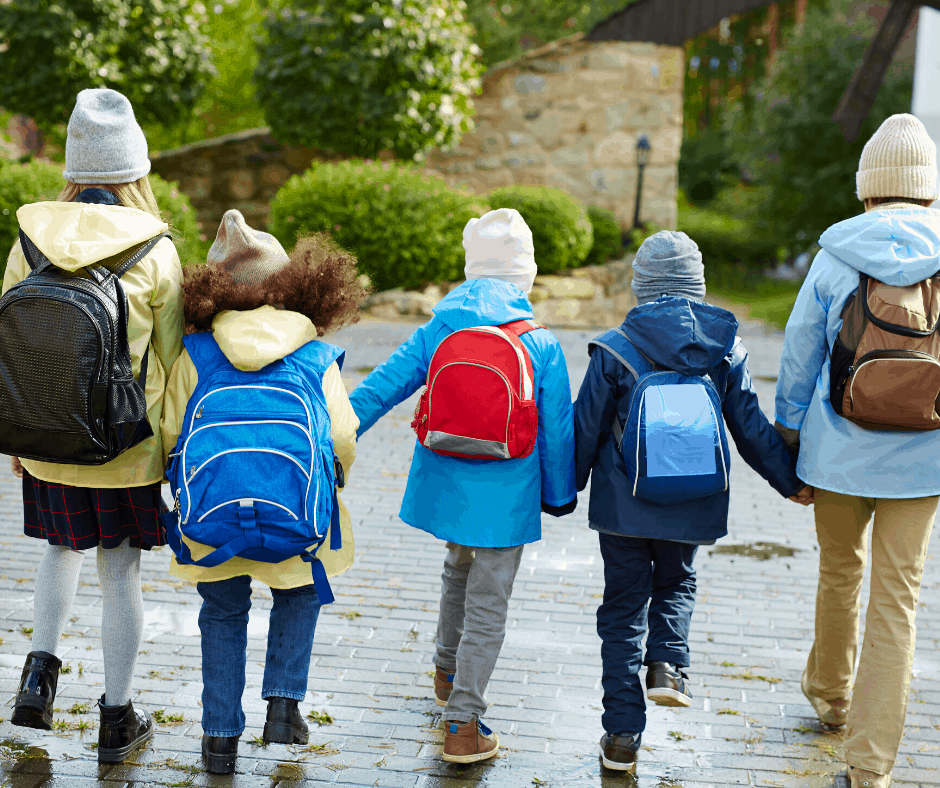 Can I buy qualifying items online?
The state of Ohio has this to say about buying online:

"Qualified items sold to consumers by mail, telephone, e-mail, or Internet shall qualify for the sales tax exemption if the consumer orders and pays for the item and the retailer accepts the order during the exemption period for immediate shipment, even if delivery is made after the exemption period. However, if the order and payment were made before the sales tax holiday, even if the item was delivered during the sales tax holiday, it would not qualify for the exemption. Additionally, if an item is backordered and payment does not occur until a later shipment, the item would not qualify for the exemption."
I'm not sure how that would actually work when you buy online. Does a company like Amazon even keep track of the separate states tax free periods? If you happen to know this answer, please leave us a comment with your experience and tips.
Have more questions about the Tax Free Weekend in Ohio? Check out the FAQ page here.