This has definitely been the summer to explore playgrounds and parks! We've been visiting old favorites and exploring new ones. We've discovered parks with creeks, parks for bigger kids, shaded parks, parks with water, and parks we DEFINITELY want to return to again and again. And that last one – Cottell Park fits onto that list! It's a new favorite for sure!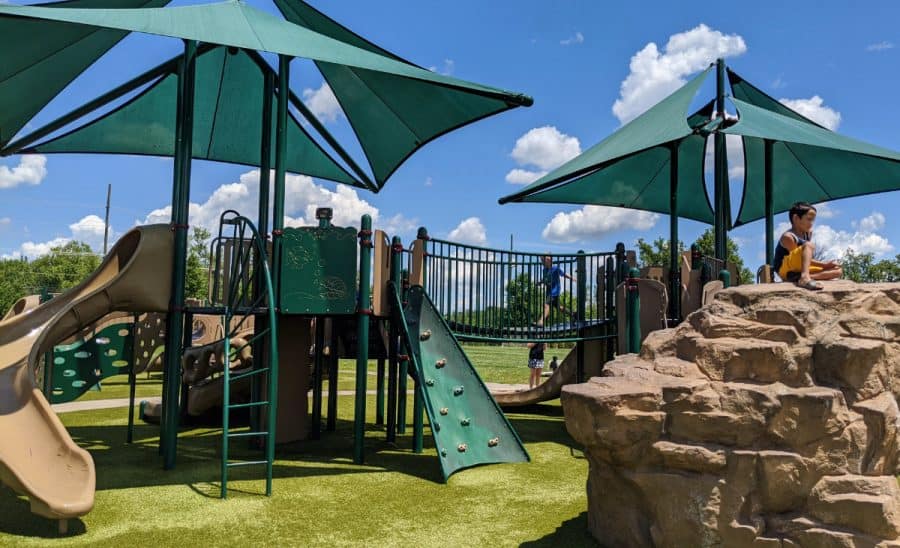 This park literally has something for everyone. Team players will enjoy the tennis courts and the basketball courts. They have paved walking trails that meander around a lake (where you can fish, by the way). Bring something to trade at their Little Library. Enjoy a picnic on the grassy fields or in one of the shelters.
If you're headed to Cottell Park in the month of August, be sure to also check out our 8 Best Sunflower Fields in Cincinnati article! There's one right by this park.
What Do We Love About Cottell Park?
The playgrounds are great (and there are multiple play spaces). The biggest playground is a two-parter with one area for bigger kids and one area for the little ones. The second playground is described below.
The playground for the bigger kids is right next to the one for younger kids. And the swings are right there too.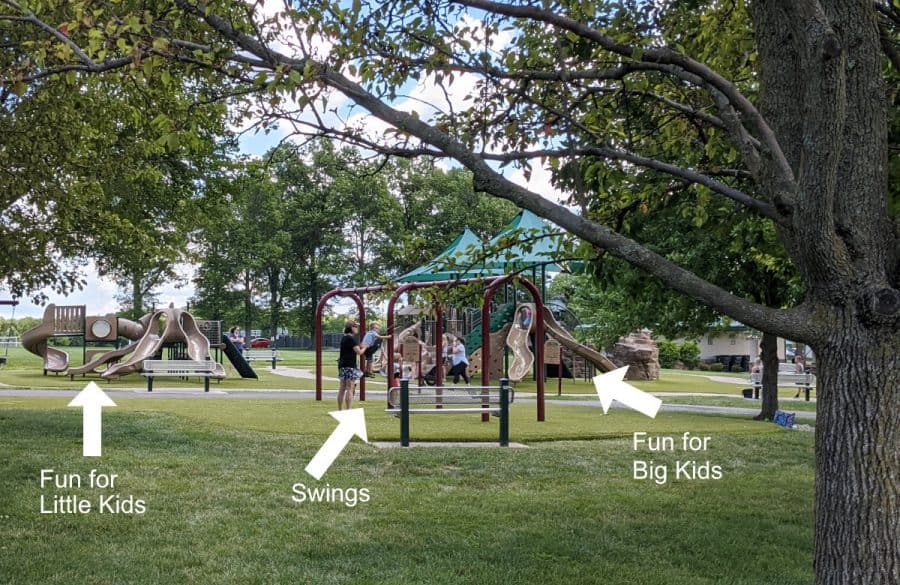 The park does provide some relief from the heat. Some shade is provided by the covers hanging over the play structures. There are LOTS of trees around the perimeter (great for shade and a nice breeze). There's a covered shelter (with seating) that's close by. There's even a mister going – so needed on these HOT days!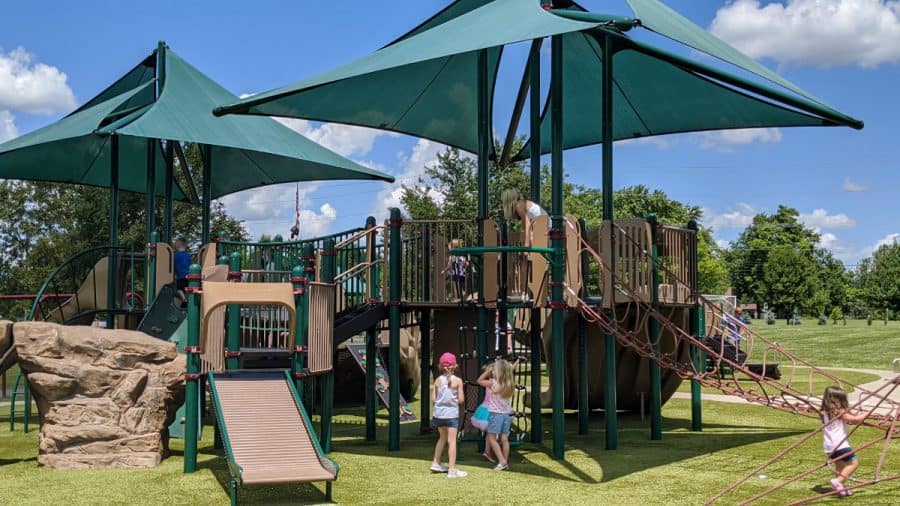 The "flooring" provides a bit of padding and is artificial grass / turf, making this a great mud-free option for days when it's been raining.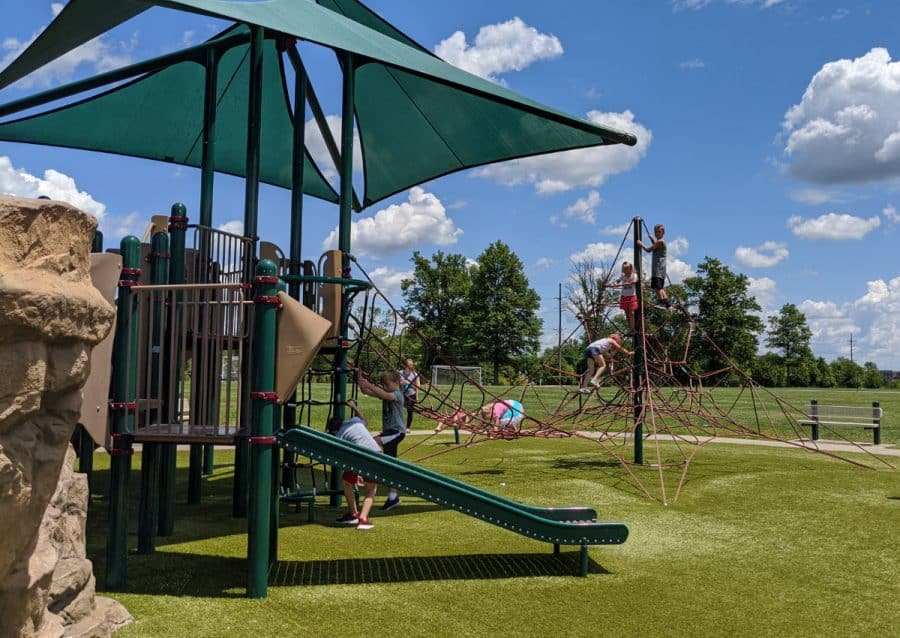 The school-aged kids will love the adventure at this playground. There's LOTS to climb on, big slides, roller bar slides, spinning seats, and much more.
The little ones will enjoy some play time on the more tame side of things. The slides are shorter, the climbing is easier, etc.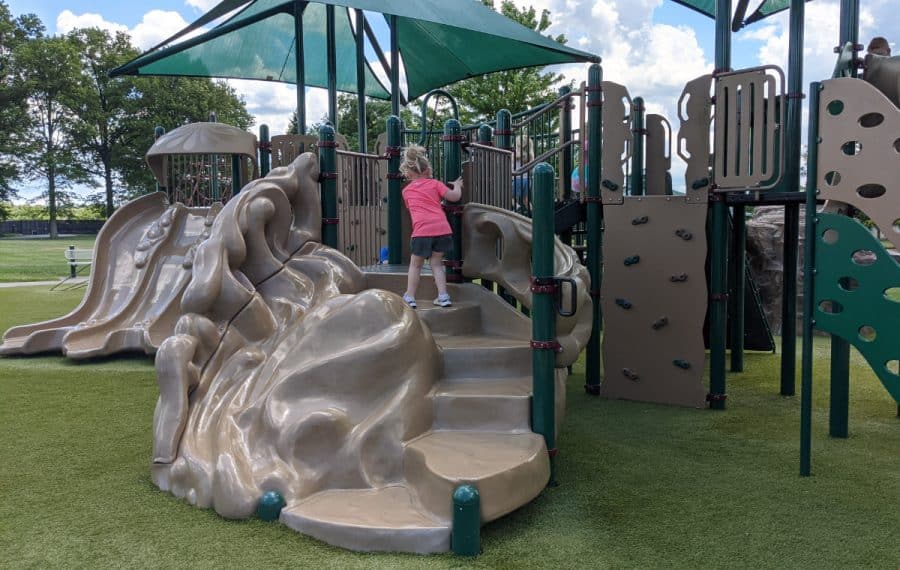 The restrooms are conveniently located by the big playground (and they were VERY clean).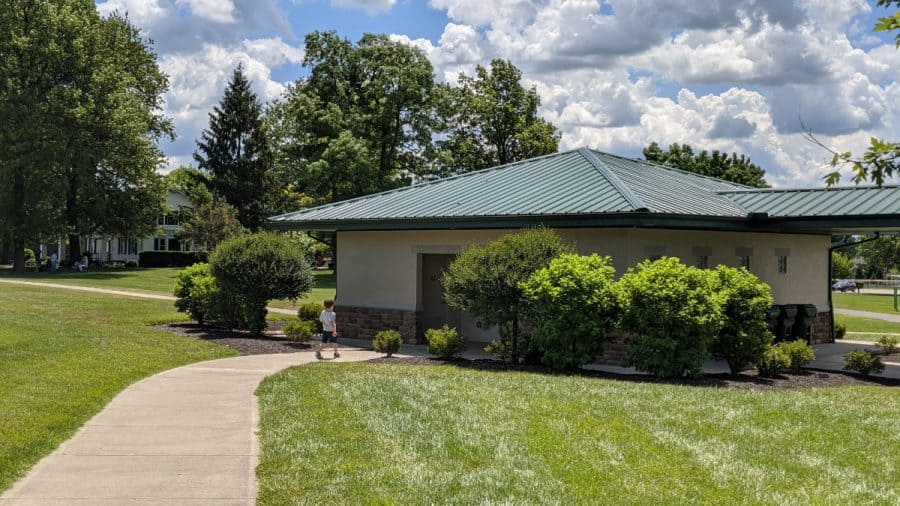 More Things to Do:
The park has multiple tennis courts and basketball courts (adjacent to one another). The courts are offered on a first-come first-served basis.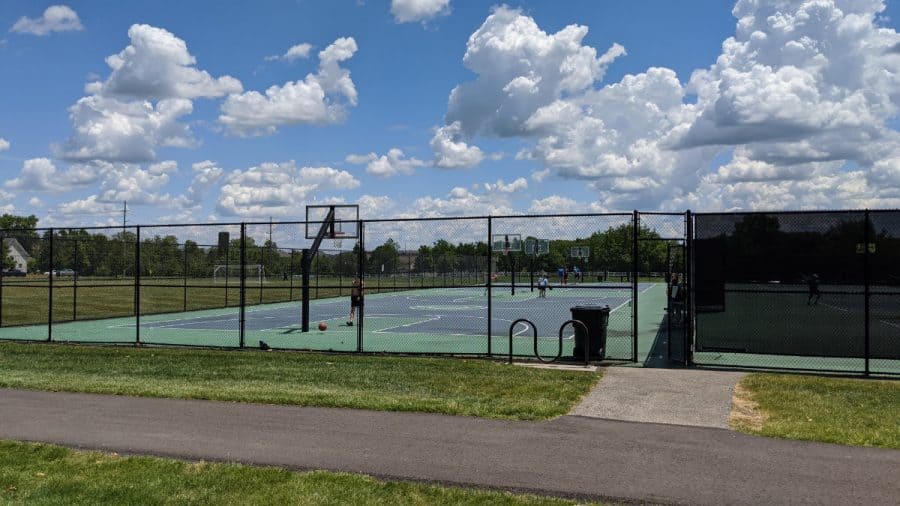 There are multiple baseball fields and "multi-purpose fields" with goals as well. There's LOTS of room to roam at this park!
You'll find a separate / second playground area over by the tennis courts. This one has a tall structure to climb inside of and the kids can take a slide down from the top. This one is a favorite of ours and we never miss it when we go!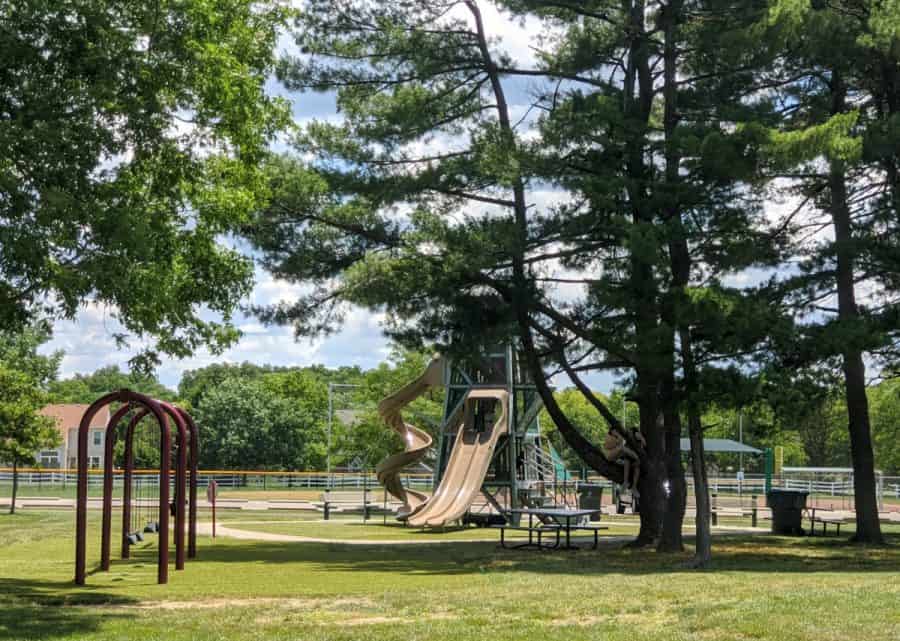 The park has a rather large pond where you can fish (catch and release only) and there's a paved walking trail around the pond (2.3 miles of trail total).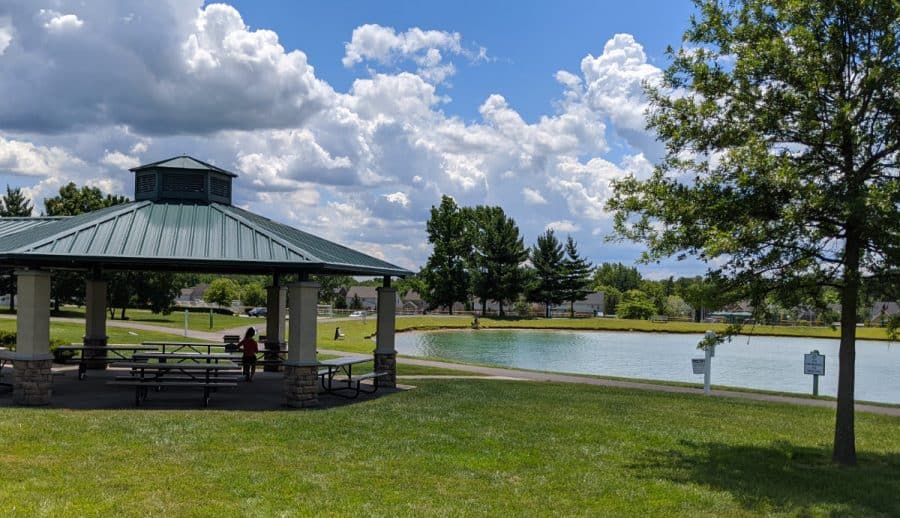 The park has multiple shelters, providing great cover over the picnic tables. Their shelters are first-come first-served. No reservations are accepted for their shelters.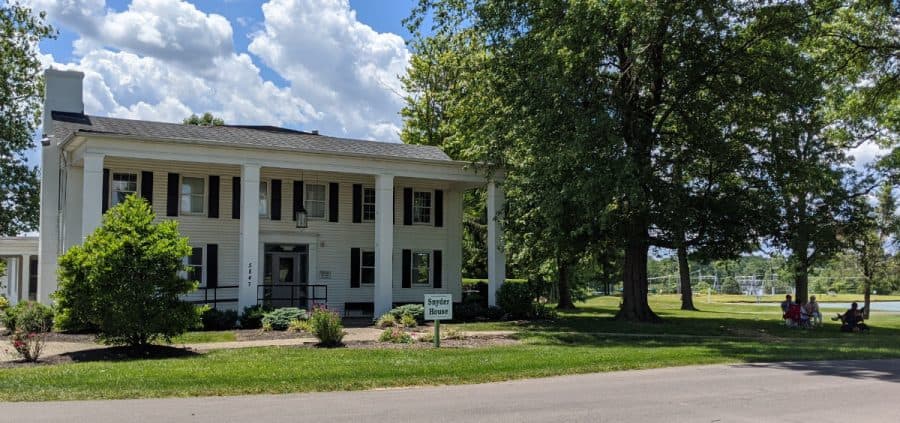 And you can't miss The Snyder House. It's a gorgeous house that sits in the middle of the park, surrounded by huge shade trees. I was impressed by the friends who had set up a socially distanced circle of chairs there in the shade so they could lunch together. 🙂
There's plenty of space to park all around the park. And you do NOT need any kind of pass or park sticker for entrance to this park.
---
You'll find Cottell Park at 5847 Irwin Simpson Road, Deerfield Township, OH 45040