It was shaping up to be a beautiful spring morning so I decided to head out to Caldwell Nature Preserve for a hike. I love this area as it's not as well known and I'm usually one of just a handful of people on the trails.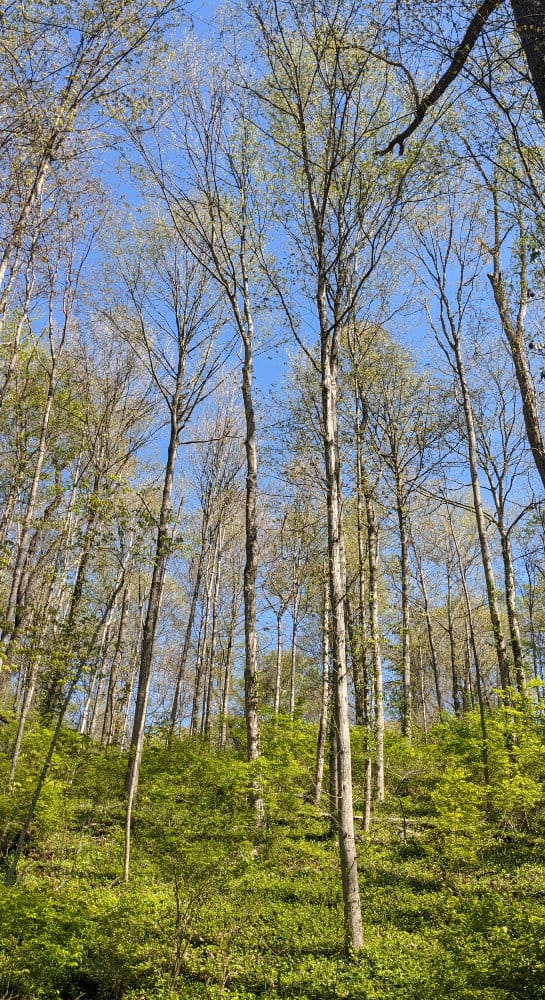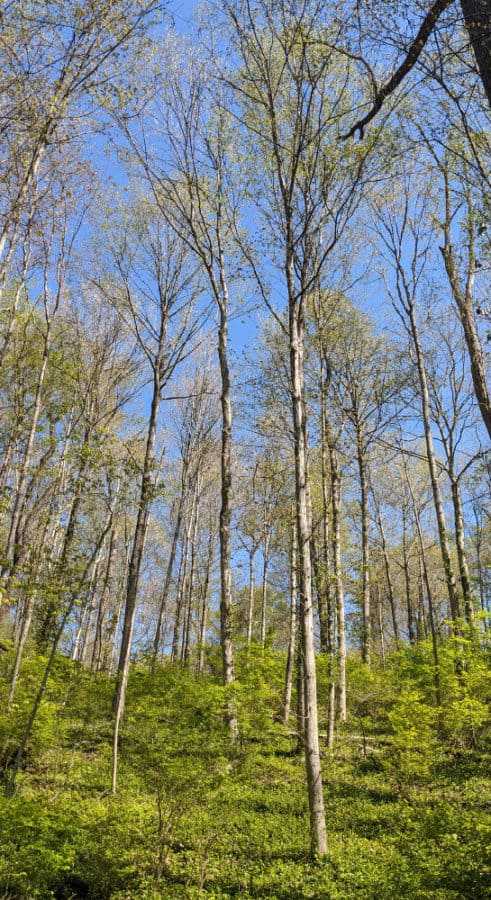 Caldwell Nature Preserve is a park managed by Cincinnati Parks. The park has 3.5 miles of trails winding through established forested areas.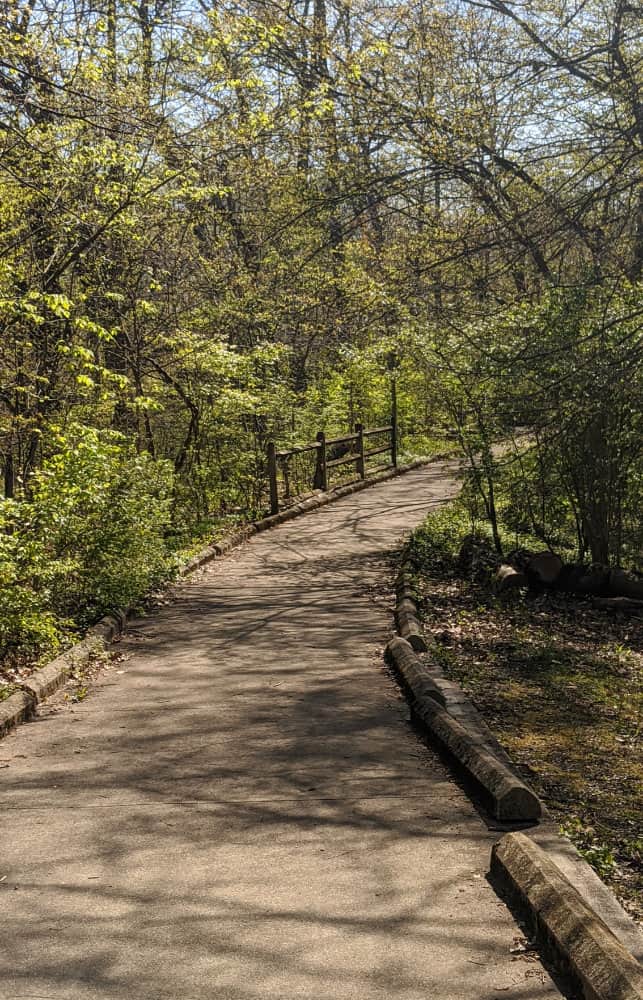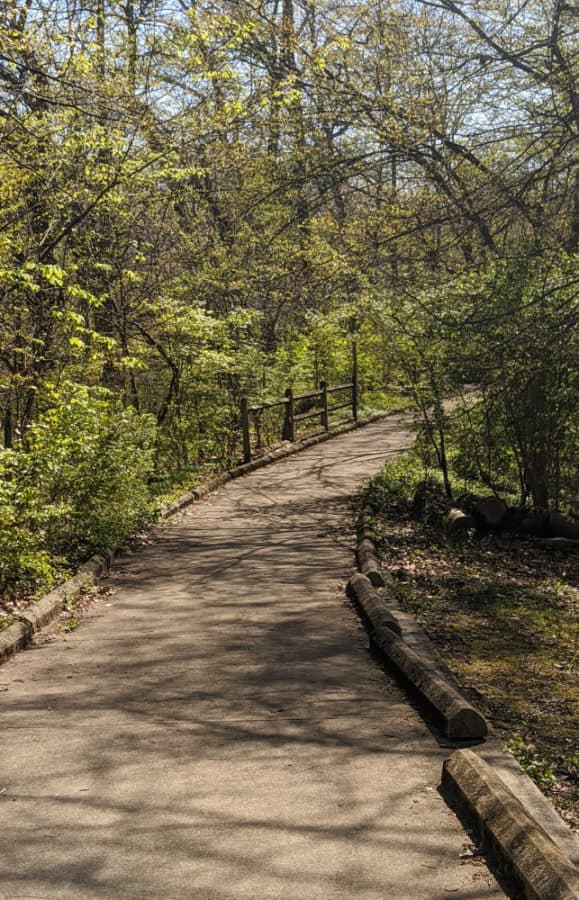 Most of the trails are mulch covered but they do have one section that is paved. Find the paved trail entrance near the nature center.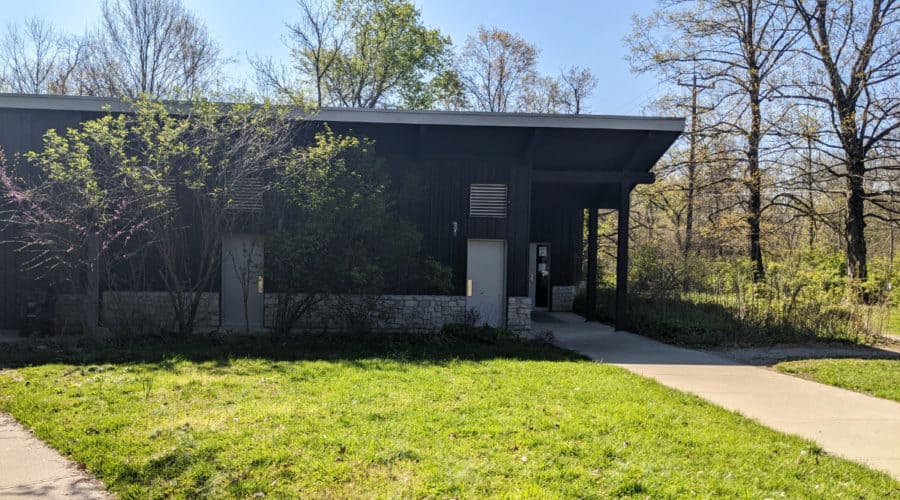 I started near the nature center and walked the paved trail to the steps shown below.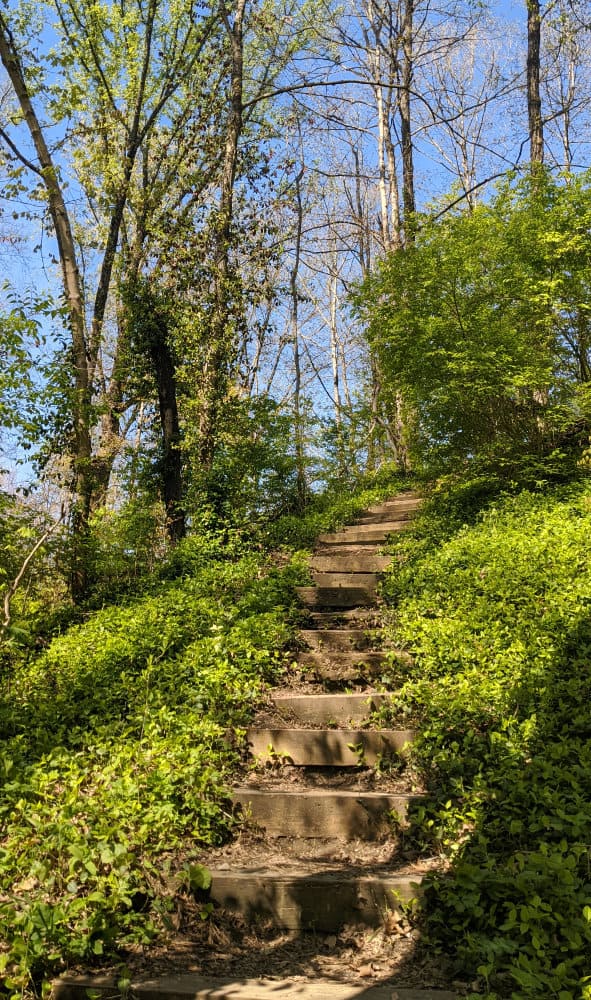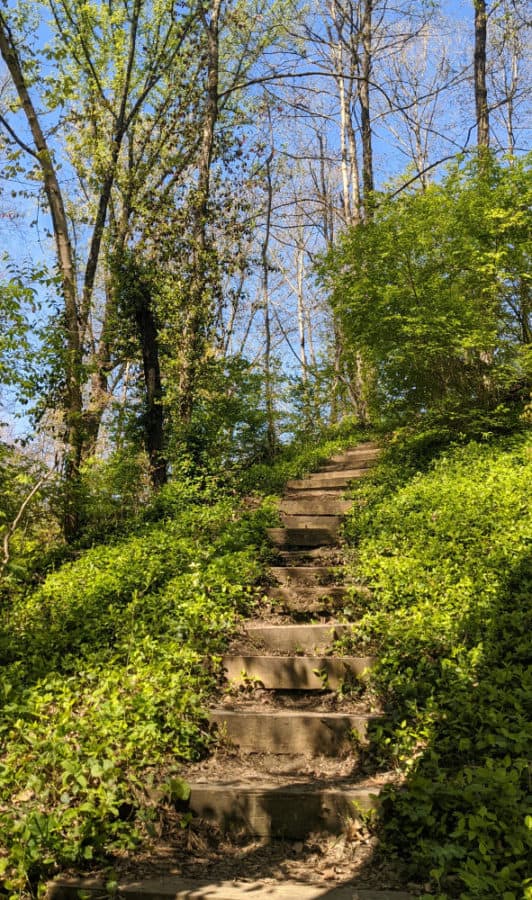 When I got to the bottom I was presented with the fork shown below. I went right and was glad I did as it led to the Mill Creek which was really pretty on this sunny day.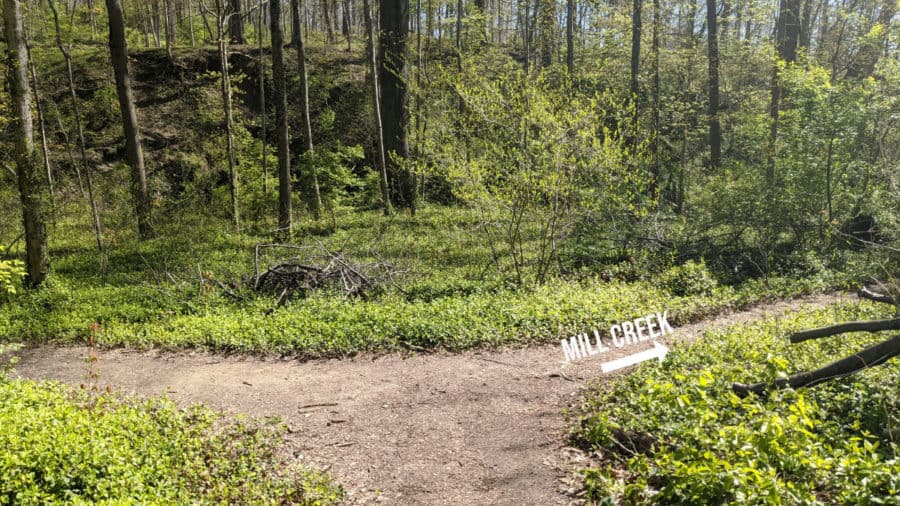 The trails are relatively easy to walk. There is a sharp decline in one spot but it's a short set of steps (in the pic above). Other than going down and then the resulting climb back up, it's a pretty level walk.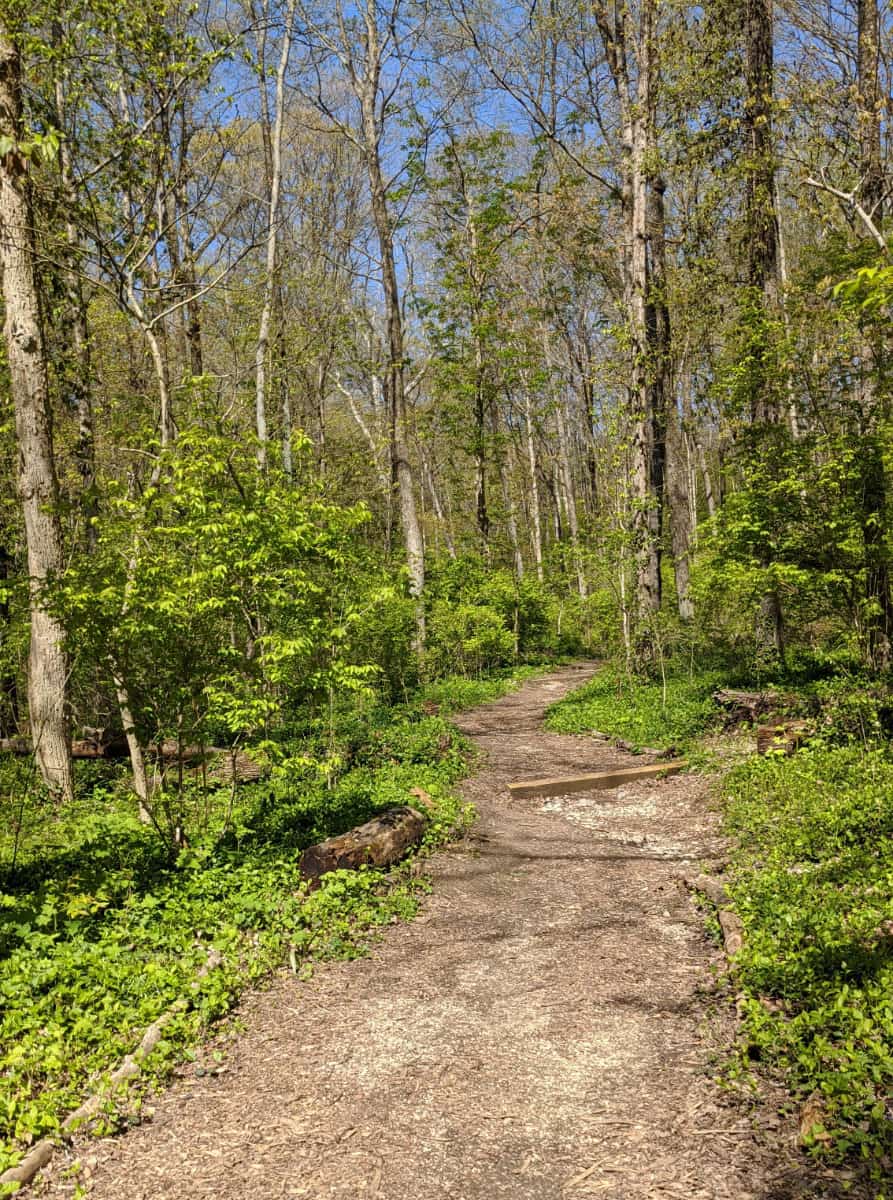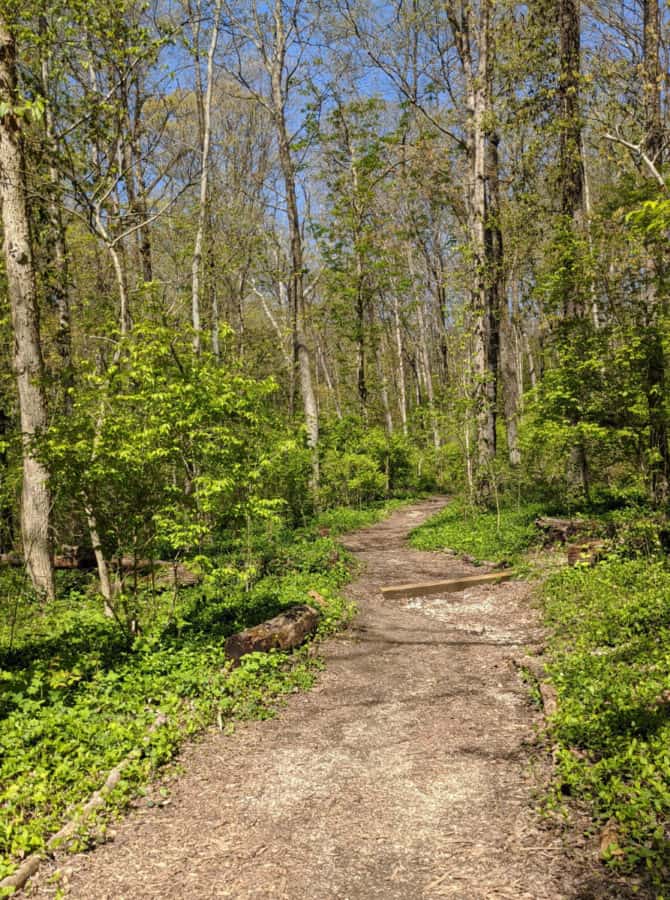 Word to the Wise: These trails are NOT marked well and most aren't marked at all. There are numerous places where you'll come to a fork and not know which way to go. In addition to that, there is no map at the park and the map on the Cincinnati Park site is not descriptive. Be prepared to just explore.
The wider trail quickly gave way to a much thinner set of trails. Again, lack of markings made me wonder… were these actual trails or just worn foot paths?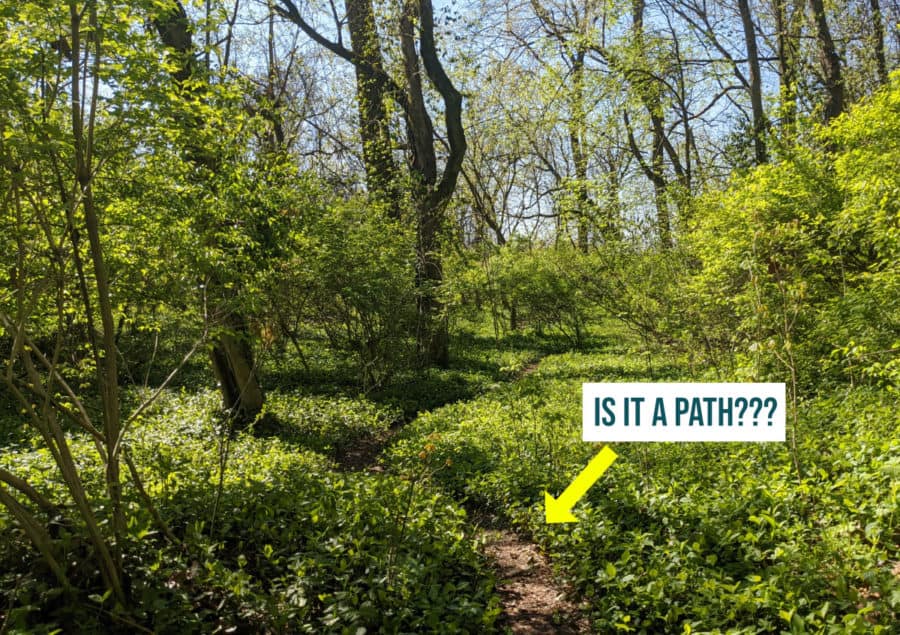 It looked pretty uniform so I followed it down the water and back.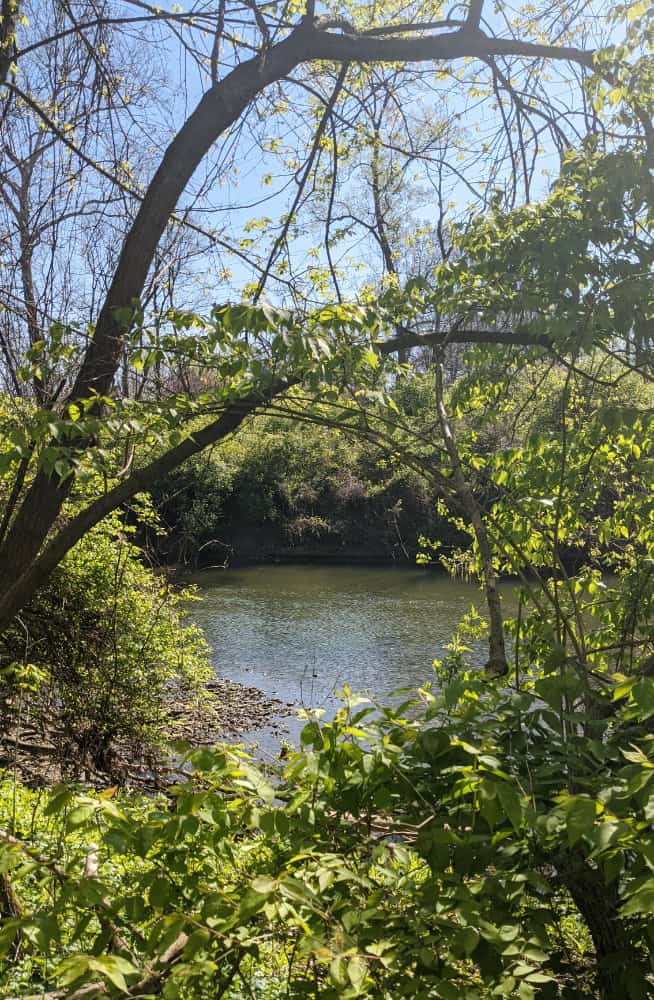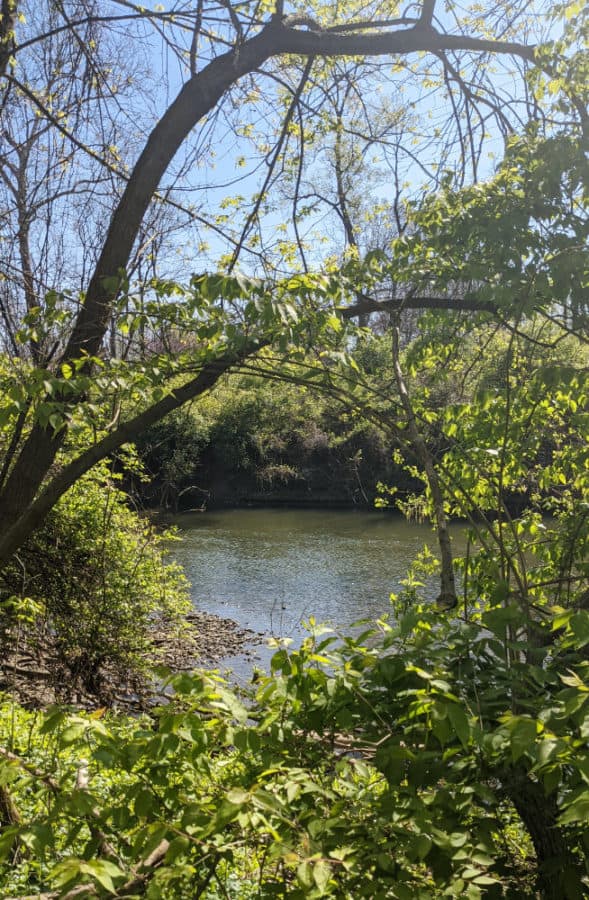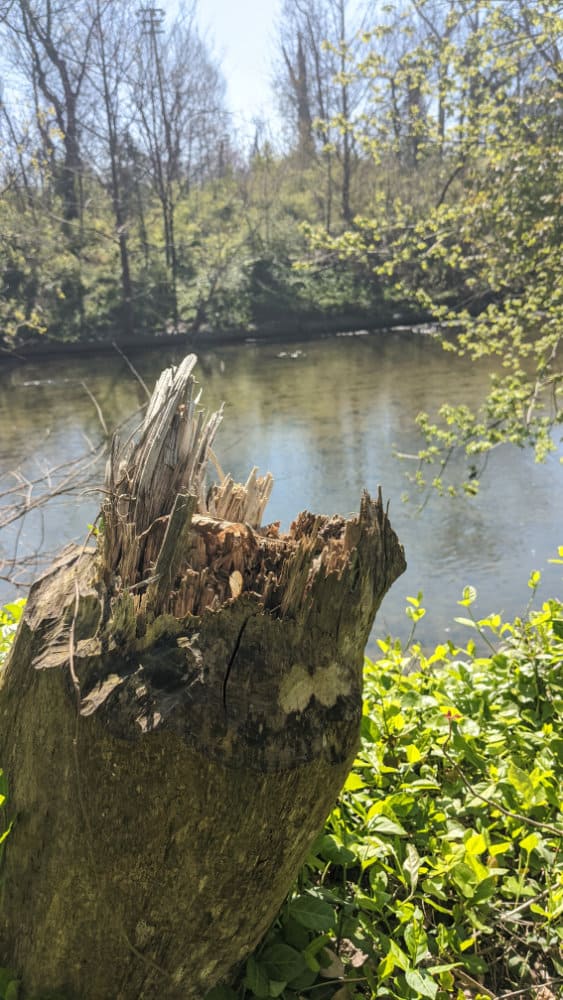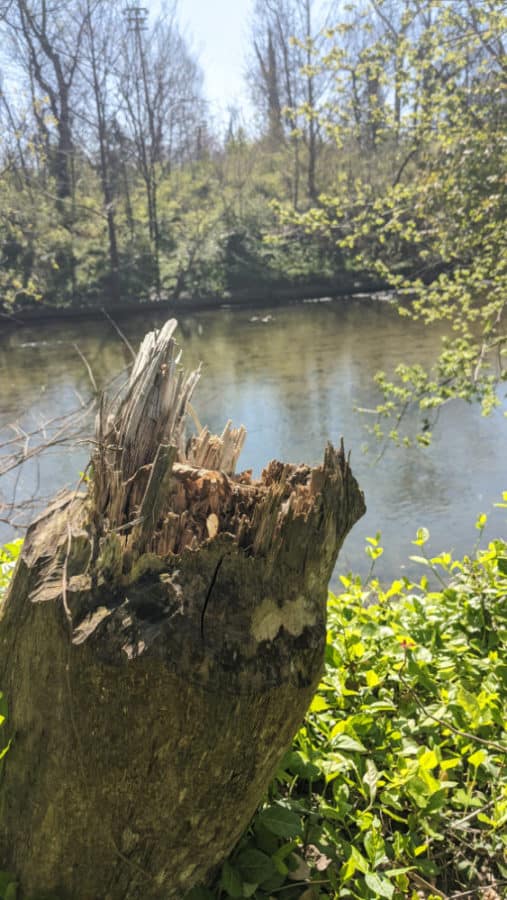 Surpringly, I saw very little wildlife on my hike. There were lots of birds but I barely even saw a squirrel!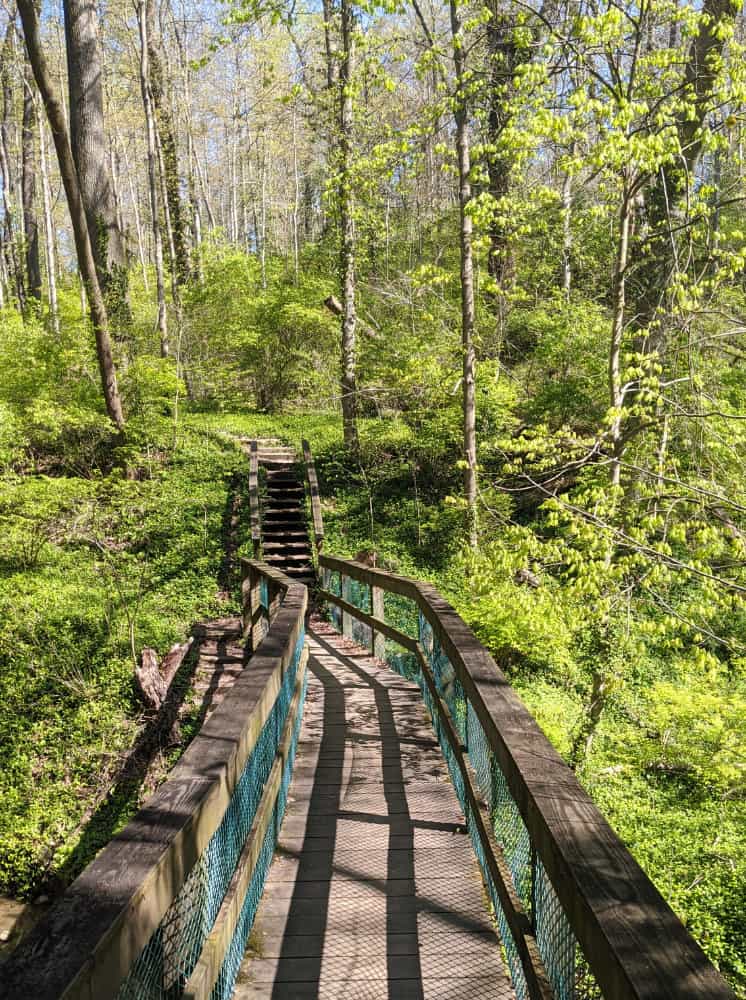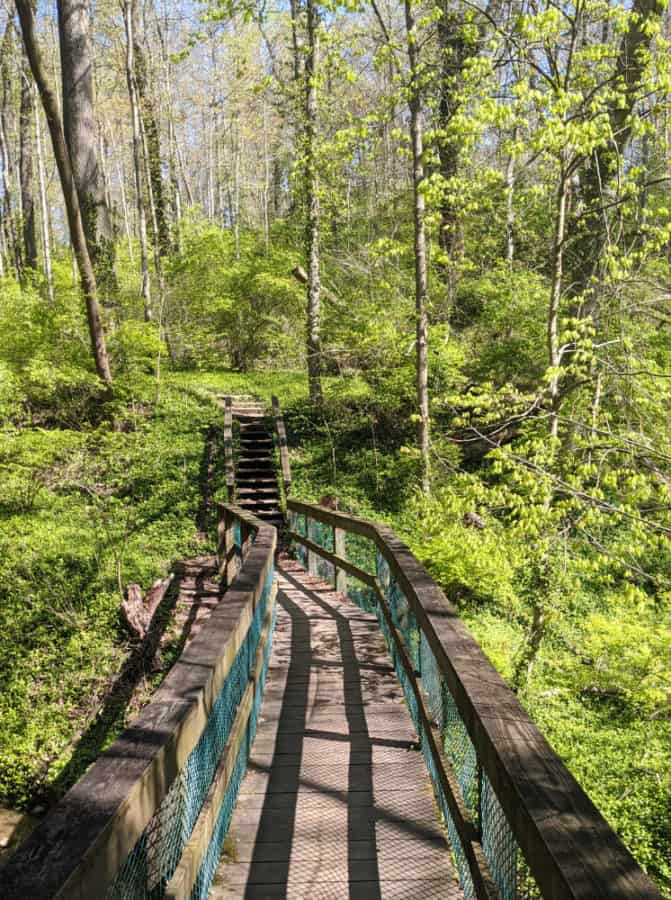 Overall, this is a great place for a short hike. Keep in mind there's no good map of the trails when you get there and the trails are not well marked. In addition, there are times when you'll have to maneuver around fallen trees. If you're ok with all of that, this is a great place to spend some time!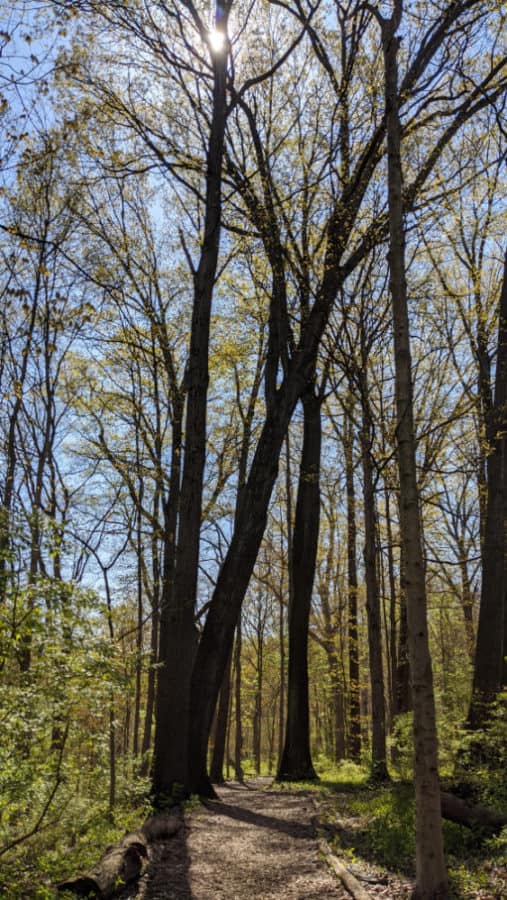 I enjoyed my peaceful walk through the woods.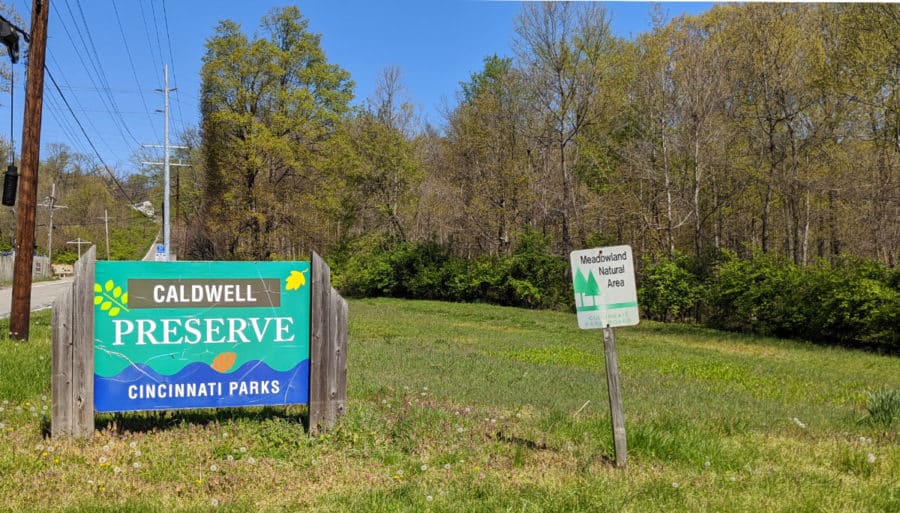 Things to know:
They do allow dogs on a leash
They do have some picnic tables (near the nature center)
There is a paved parking lot
Caldwell Nature Preserve can be found at 430 West North Bend Rd. Cincinnati, OH 45216