Whether you're looking for a fun day trip, a place to walk or ride along the river, or a city with a great downtown stroll, a visit to Hamilton, Ohio needs to make it onto your calendar. Located just 20 miles north of Cincinnati, this charming spot is one of my new favorite destinations for a fun and relaxing day out.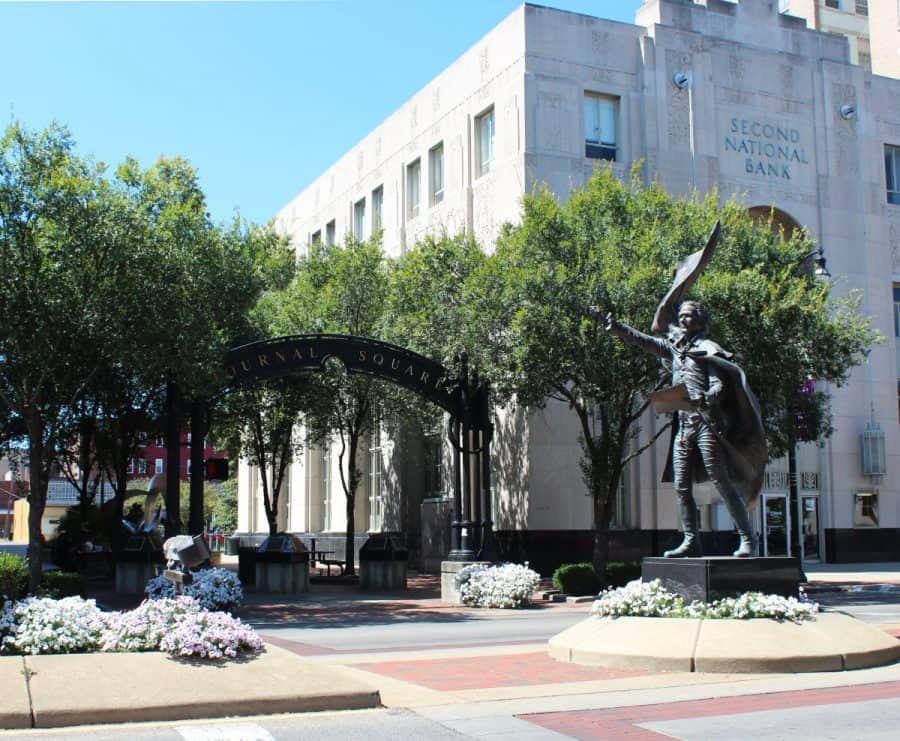 The city of Hamilton started out as Fort Hamilton (completed September 30, 1791). Fort Hamilton was a frontier outpost and was located on the east bank of the Great Miami River. The fort was used to move supplies and horses for the U.S. Army as they moved into what was then the American Frontier.
A trading post was stationed right next to the fort. Along with the close proximity to the river, the trading post attracted settlers, soldiers, and Indians who were traveling through the area.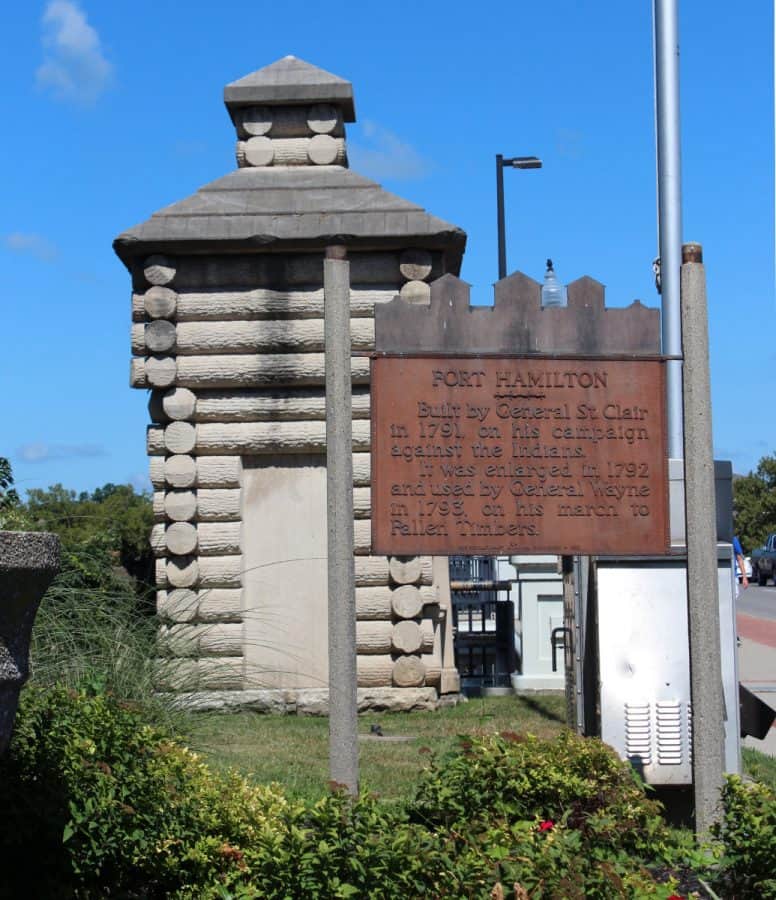 The town grew all around the fort and by 1794 it officially became a city…. but it was called Fairfield before it became Hamilton. To put the timeframe into perspective, Ohio was admitted as a state in 1803.
The fort's name and the city name of Hamilton were both in honor of Alexander Hamilton, the first Secretary of the U.S. Treasury (an office he held from 1789-1795).
Today, Hamilton is the county seat for Butler County.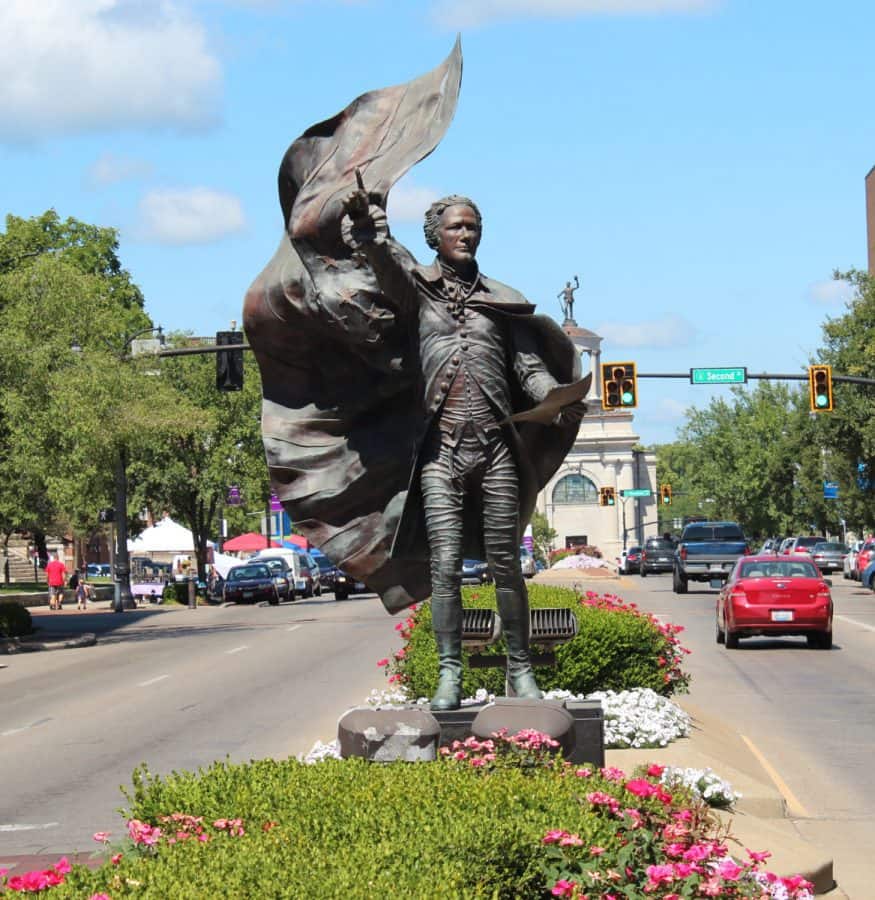 Public Art in Hamilton
Hamilton has, of course, changed quite a bit over the years. Now known as "The City of Sculpture", the city has more than 50 sculptures throughout the city. In addition to the city's own sculptures, Pyramid Hill Sculpture Park is located just outside the city of Hamilton, adding 60 more sculptures to your potential viewing list.
My favorite sculpture is that of the city's namesake, Alexander Hamilton (as seen above). Be sure to make a stop on High Street in Hamilton to see this bronze beauty.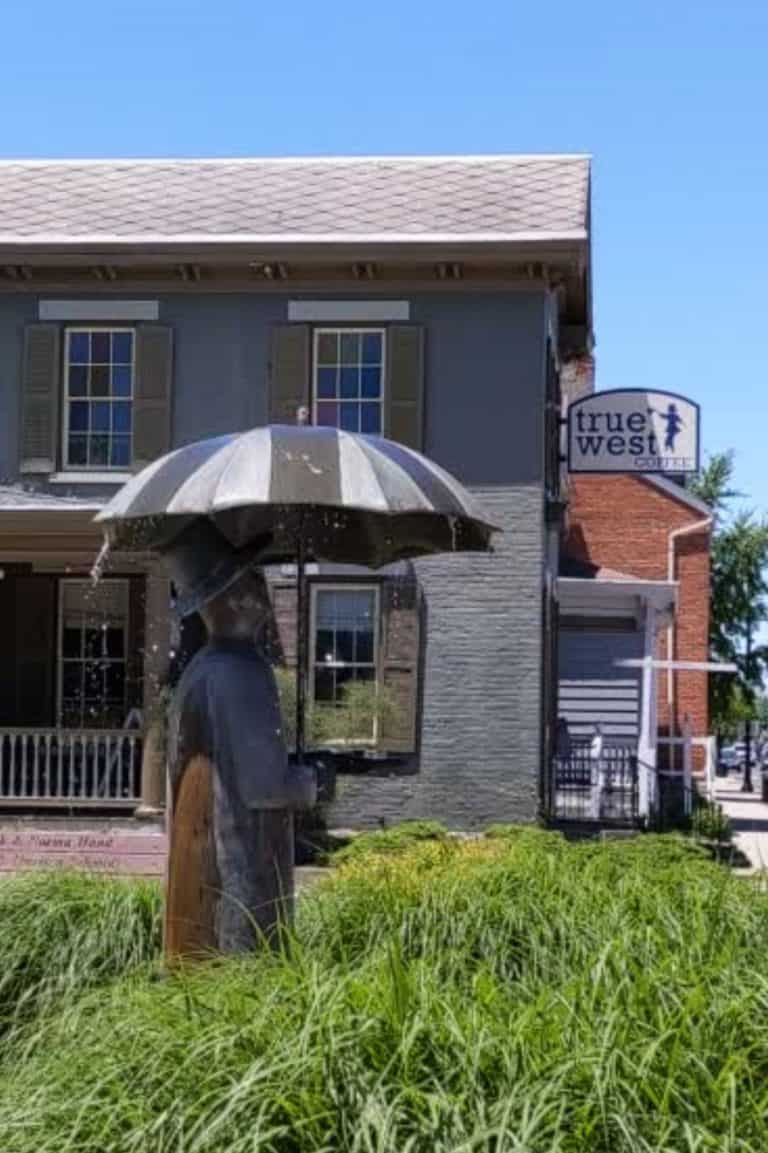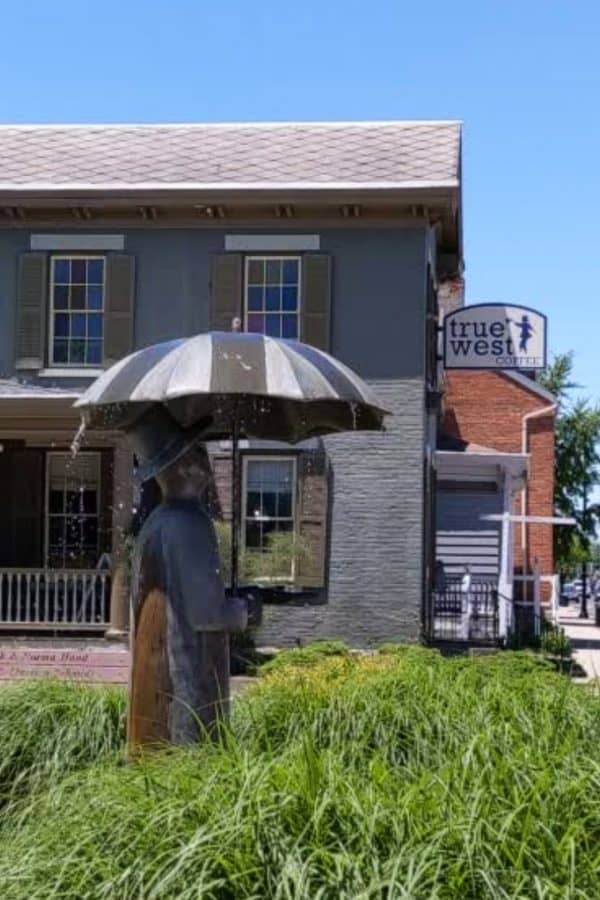 Another one of my favorites is "When It Rains It Pours", aka Rain Man (above). Find this one right by True West Coffee on Main Street.
Hamilton's Mural Project – StreetSpark
And don't miss the mural of Alexander Hamilton when you stop by to see Rain Man. If you face the fountain sculpture, you'll see A. Ham on the wall, behind and to the right.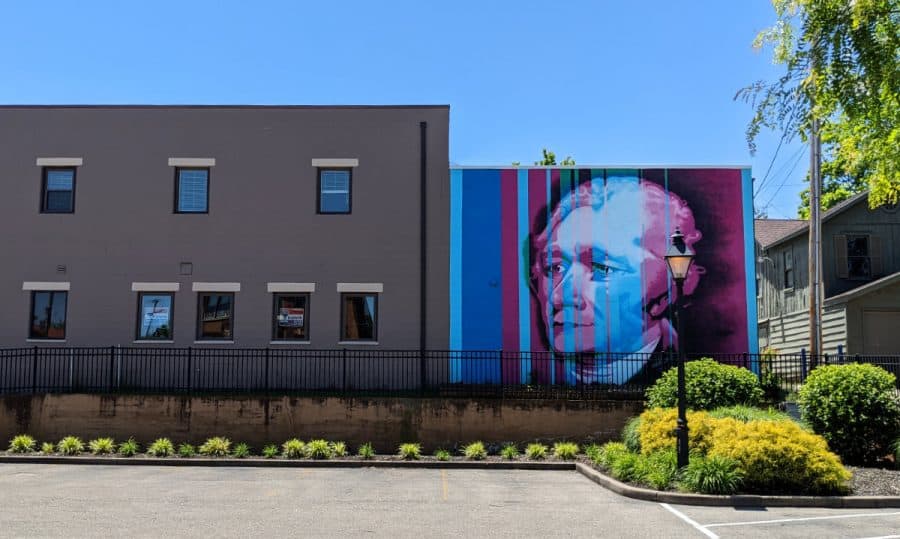 This mural is just one of many you'll find throughout the city. Like Cincinnati, Hamilton has a mural project – StreetSpark. The program began in 2016 and they now have a total of eleven murals. Read more about the murals in Hamilton here.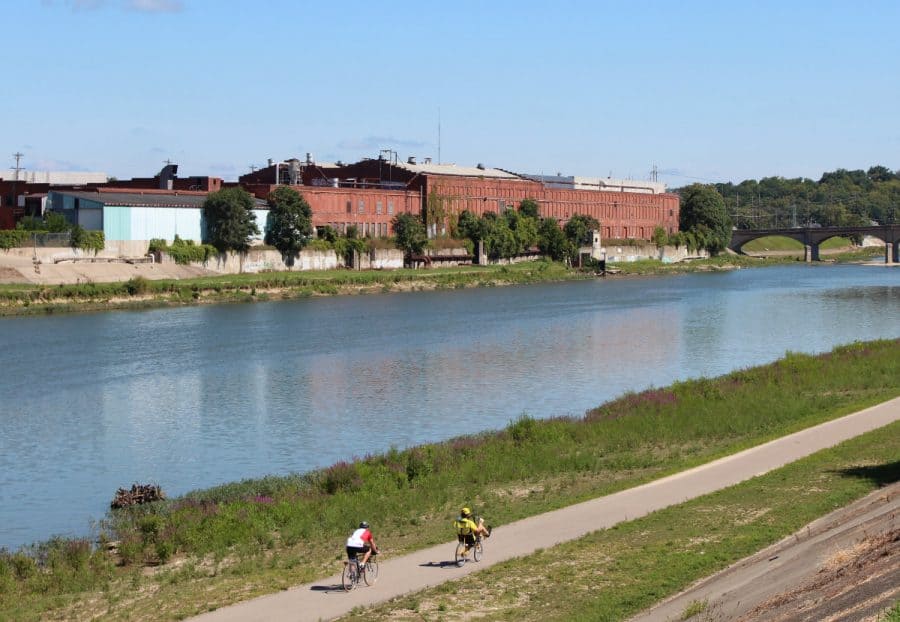 Spend some time outside in Hamilton
Hamilton is not all about the art… in fact, Hamilton is a great place to spend some time outside. You can walk or ride the Hamilton-Fairfield Bike Trail, a 10-ish mile trail that runs along the Great Miami River. The trail is an "up and back" trail with its northern end near Fitton Center for the Creative Arts in Hamilton and its southern end at Water Works Park in Fairfield.
And right off that trail you'll find the Great Miami River Recreational Trail. Take a quick look at this page on AllTrails for the map.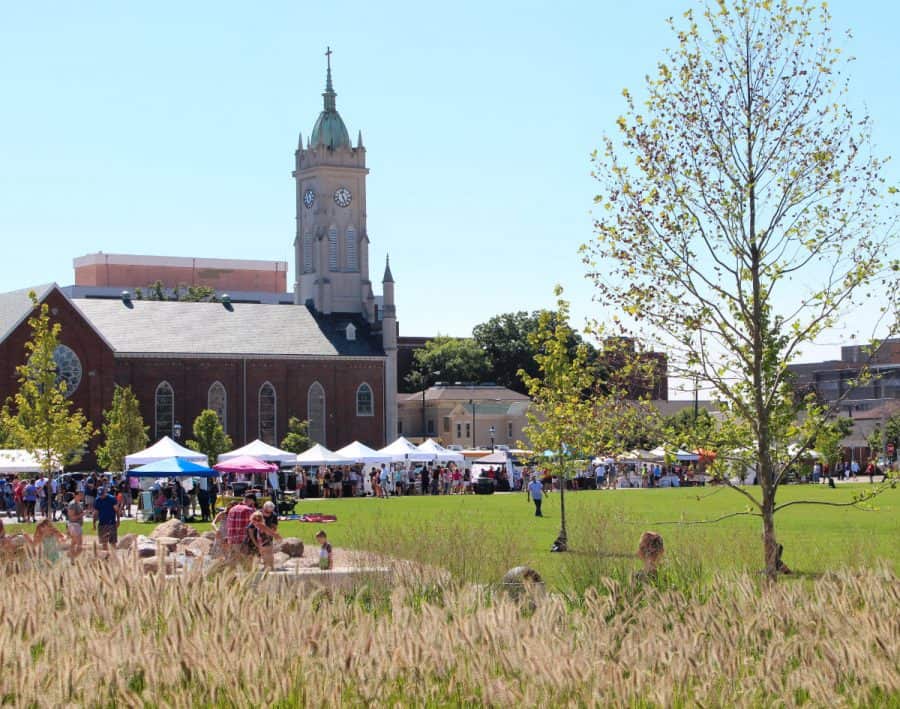 There's a HUGE park located close to the trails and right along the river – Marcum Park. When we're able to have outdoor events again, this park is home to Hamilton Flea. The park has an expansive green space, sculptures, a water feature to play in, a huge amphitheater, picnic tables, and more.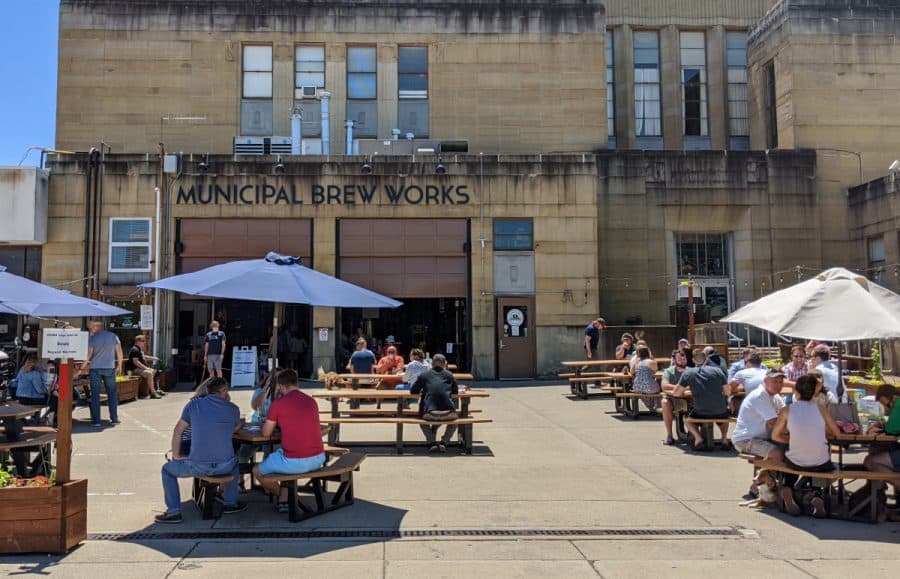 Craft Breweries in Hamilton
If you're into craft brew, you won't want to miss a stop at nearby Municipal Brew Works. Located very close to the park, this brewery has lots of outdoor seating, tables inside, and some pretty great beers. They don't have food but they usually have food trucks parked outside.
Hamilton is a DORA (downtown outdoor refreshment area) designated district. Ask for your beer in a DORA cup and you can take it to the park, to explore downtown, and more. Just be sure to stay within the DORA limits (well marked with signs, see map here).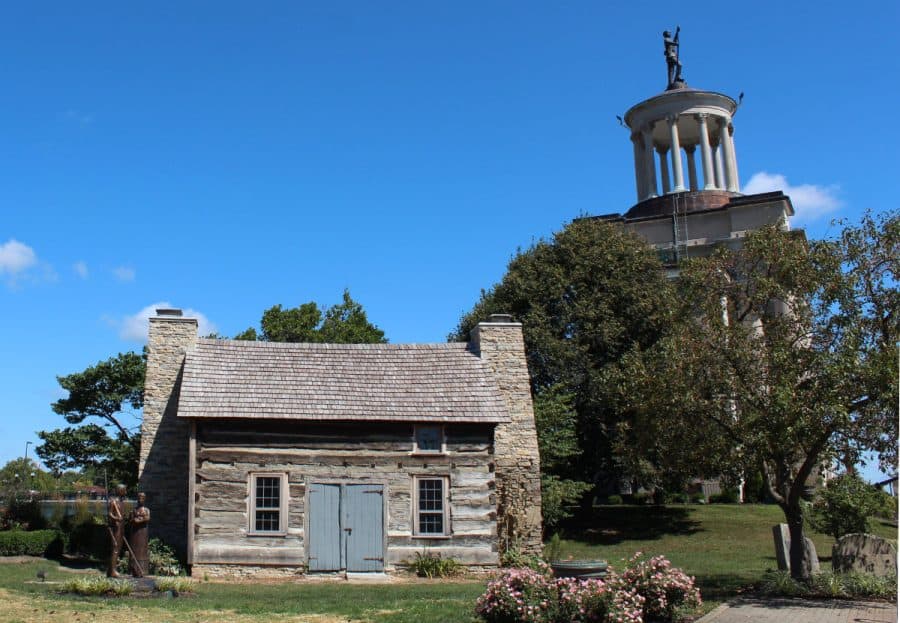 As you might have guessed, there's a LOT to see and do in Hamilton, Ohio! There's an abundance of history and touring to be done here – too many things to even mention in one article. Be sure to go explore all that Cincinnati's neighbor to the north has to offer!