It may be cold and it may just snow…. perhaps a few of these fun things to do in Cincinnati (which also happen to be free and cheap) will help you get out and enjoy our fine city this winter!
All activities listed are for the winter of 2019-2020.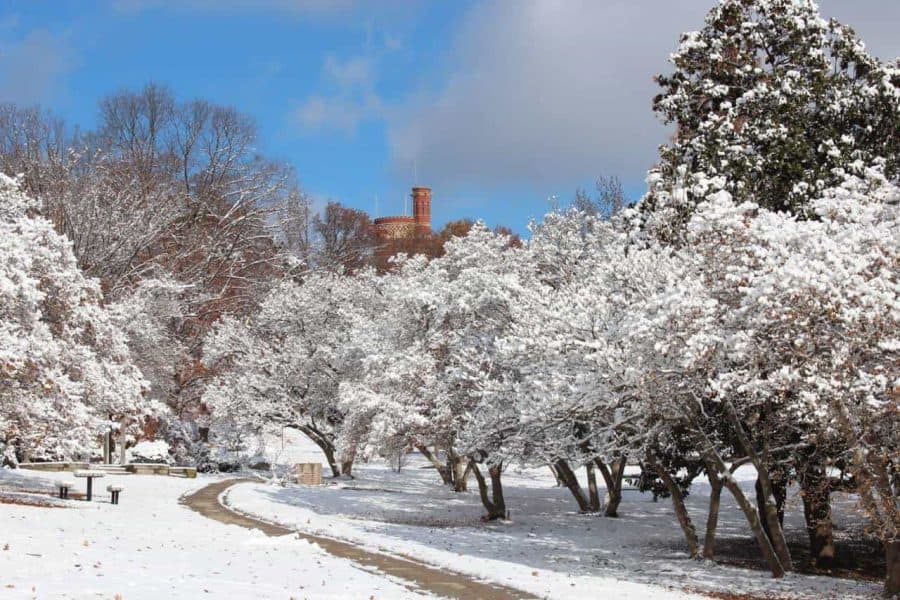 Free and Cheap Things to do in Cincinnati All Winter:
Great Parks of Hamilton County offers a number of fun winter events that happen both inside and outside. You do have to have a park sticker to get into the park. Click here for the Great Parks event calendar.
The Taft Museum of Art is open and free on Sundays. They often have activities scheduled for Sundays so be sure to check out their event calendar for times.
The 21c Museum Hotel has two floors of art galleries that are free and always open (24/7) unless they have a private event. Click here to see their current exhibition. The 21C Museum Hotel is right across from the Aronoff Center for the Arts.
The Cincinnati Art Museum offers free admission and they have a number of fun events. The museum has something for every age. Families will enjoy the REC Center in addition to their various family programs throughout the month.
The Contemporary Arts Center (downtown, across from the Aronoff Center) offers free admission.
The Cincinnati Park District also offers a number of winter time events. Click here for the Cincinnati Park's event calendar.
"Music Live at Lunch" at the Christ Church Cathedral (downtown): At 12:10 p.m. each Tuesday, September through May; The concerts feature a variety of music, ranging from classical to jazz and music of other cultures. You may bring your lunch or purchase one at the cathedral for $5.
The Ice Rink at Fountain Square is open until February 2, 2020; You can bring your own skates or rent them at the rink. $6 to skate and $4 to rent skates; If it rains or gets too warm, the rink may be closed so be sure to check before you head out there.
When proper ice thickness allows, ice skating is permitted in designated areas at the following parks (Great Parks of Hamilton County): Miami Whitewater Forest, Mitchell Memorial Forest, Sharon Woods, Triple Creek, Winton Woods and Woodland Mound. Great Parks sticker is required to get into the parks and it is $10/car/year for Hamilton Co. residents (as of 2019).
Let the kids play inside at the Sharon Woods Adventure Station Indoor Playground. A Great Parks vehicle pass required to get into the park and admission is $4.50/child.
Enjoy a show at the Drake Planetarium in Norwood.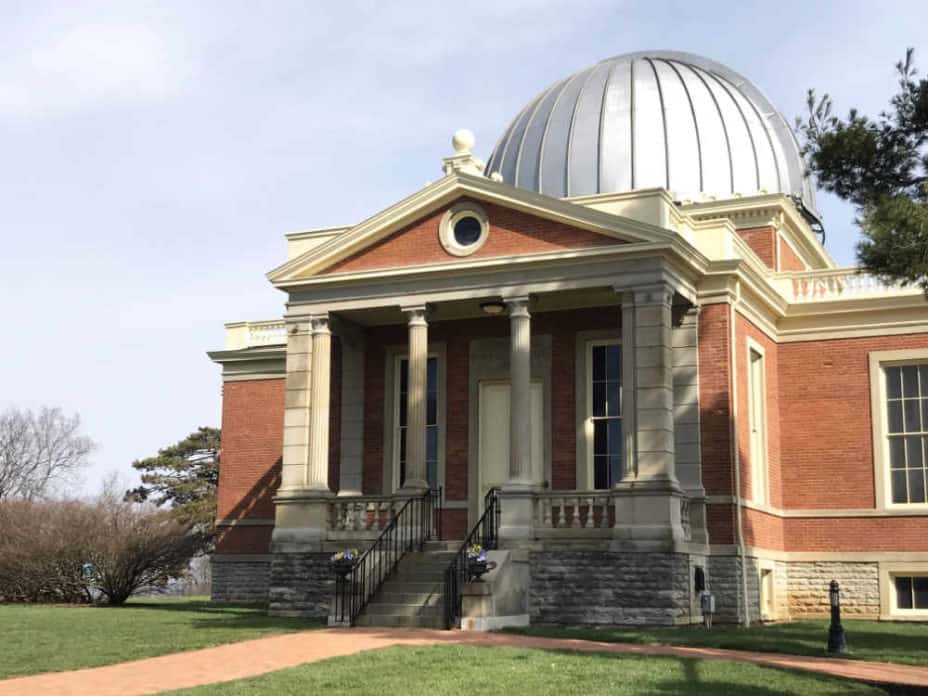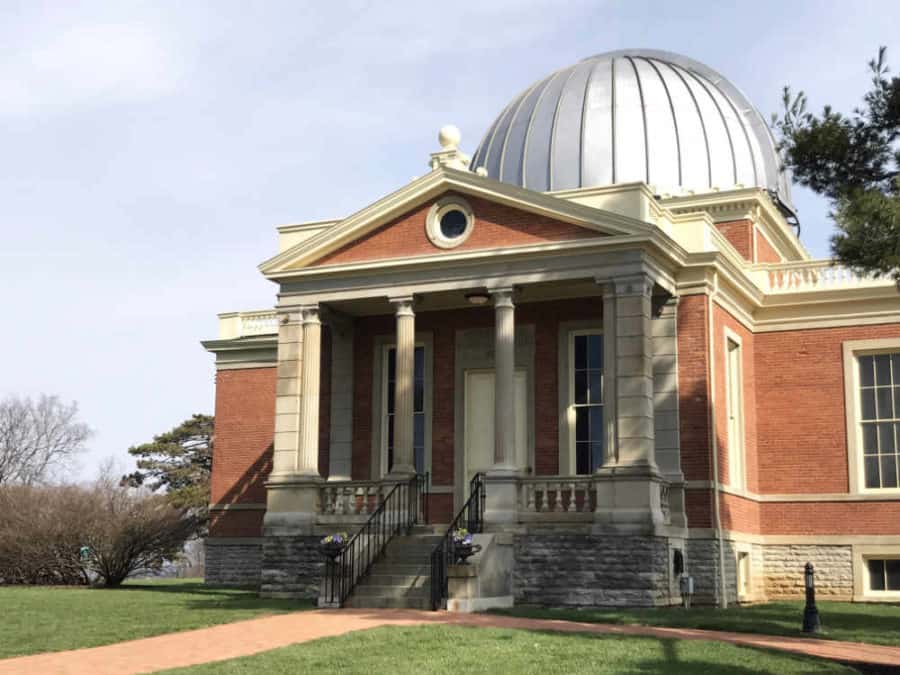 Enjoy an event and see the oldest public telescope in the country at The Cincinnati Observatory in Mt. Lookout.
Free and Cheap Tours You Might Enjoy:
The City of Cincinnati offers tours of City Hall.
Findlay Market offers free tours of the market on the 2nd and 4th Saturdays of the month starting at 10am. Registration is requested.
Enjoy the free tours of the Rotunda at Union Terminal on Saturdays and Sundays. These 50-minute free Rotunda tours are led by our Cincinnati Heritage Program docents. You'll discover more about the construction, architecture and artwork of one of the world's finest examples of art deco style. Hear details about the world-famous mosaic tile murals, see newly restored artwork in historic dining rooms and visit today's Amtrak waiting room and the Rookwood Tea Room. These tours include walks up and down stairs. They meet in the Rotunda at the starting times and no registration is required. Tour dates and times are subject to change without notice. The tour is free but you will have to pay to park in the lot.
Cathedral Basilica of the Assumption (Covington) has a self-guided tour and will also lead a tour for your group of 10 or more (for a "small fee"). See our blog post about our Basilica Tour here.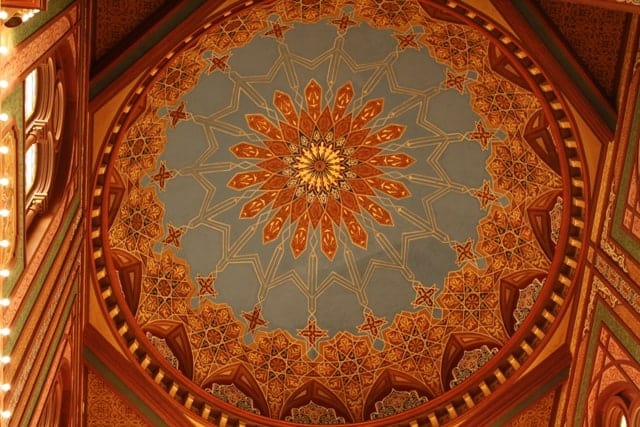 Tours of the Isaac Wise Temple (aka Plum Street Temple) are given to groups on scheduled Thursday mornings, by appointment only. Contact Alex Burte, Program/Membership Director, 513.793.2556 to schedule. See our blog post from our Tour of the Plum Street Temple here.
---
All events were accurate at the time of this posting but things do happen and events do occasionally get canceled or postponed. You should always double check with the event source before you head out the door. Links for each event are provided so that you can be sure the date is still accurate before you head out.