One of my favorite things to do with the kids is to visit local farms. Family farms are a great way for the kids to experience farm animals, to get up-close and personal with huge farming equipment, and to see the food we eat growing in the fields.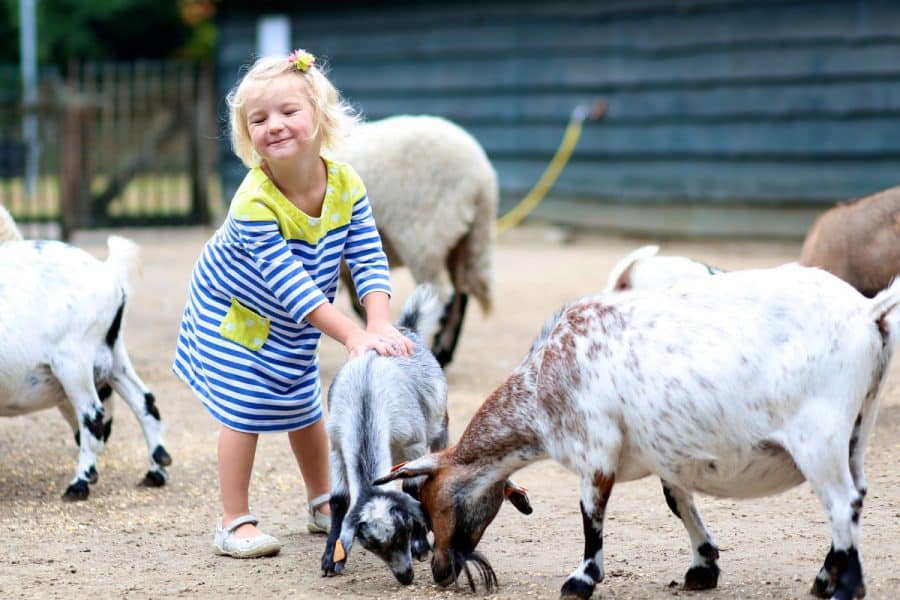 Whether it's at a full blown operational farm or simply getting close to some animals at a festival, a park, or a zoo, it really is a great learning opportunity… disguised as fun :).
Enjoy our list of Family Farms Near Cincinnati: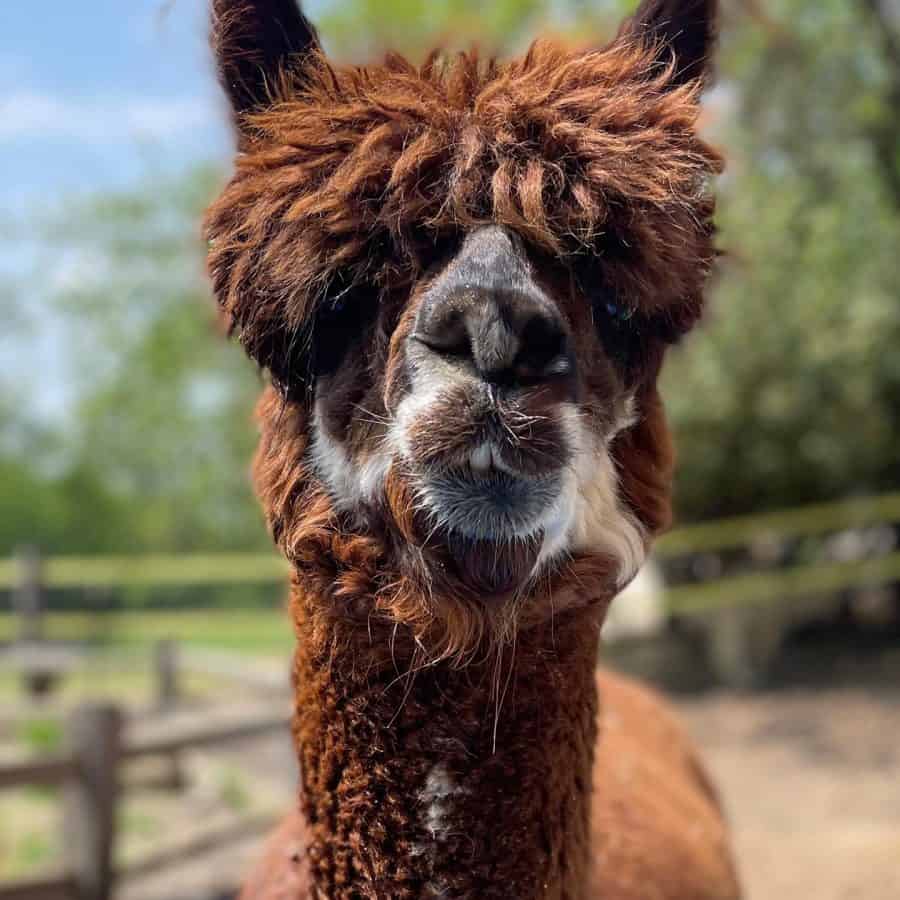 Tikkun Farm is a 3.5 acre farm in the neighborhood of Mt. Healthy. They invite you to schedule a Farm Tour to meet their barnyard community, feed the chickens, pet a turkey, greet an alpaca. You can stand in the middle of a raised bed learning lab, tour their Free Market, walk through the greenhouse and see how they transform organic material once destined for the landfill into compost to grow more food. In addition to visiting, they invite you to volunteer on the farm and they will allow you to volunteer with your children.
---
Located in Evendale, Gorman Heritage Farm is well known for their sunflower festival. But that's not all they do! You can visit this non-profit working farm for many other events and activities. Meet the animals, enjoy the gardens, and shop for local honey or fresh eggs in the Farm Shop. Get started with your check in at the Interpretive Center. Admission charged.
---
This is one we visit at least once a month – Parky's Farm. This is part of Great Parks / Winton Woods and the park has a large variety of animals. You're likely to find horses, cows, pigs, goats, and more. In addition to the animals, during the growing season you'll find vegetable and herb gardens. They have bee boxes as well. There is no admission for the grounds but you do need a Great Parks annual vehicle permit.
---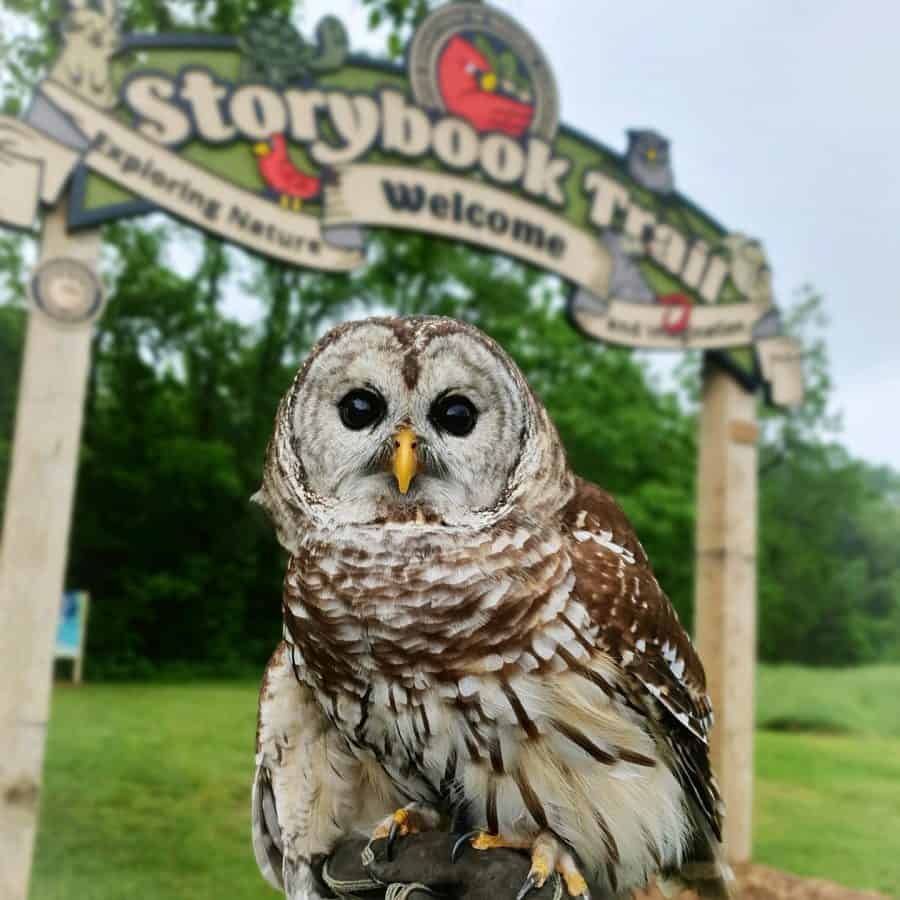 Somewhat of a different approach to a farm with animals, Hueston Woods State Park Nature Center has a Raptor Rehabilitation Program and you can see many birds there. Watch for their Naturalist Programs too (scroll to the bottom of that page to see the events list). Their Nature Center is all new, open as of June 15, 2022.
---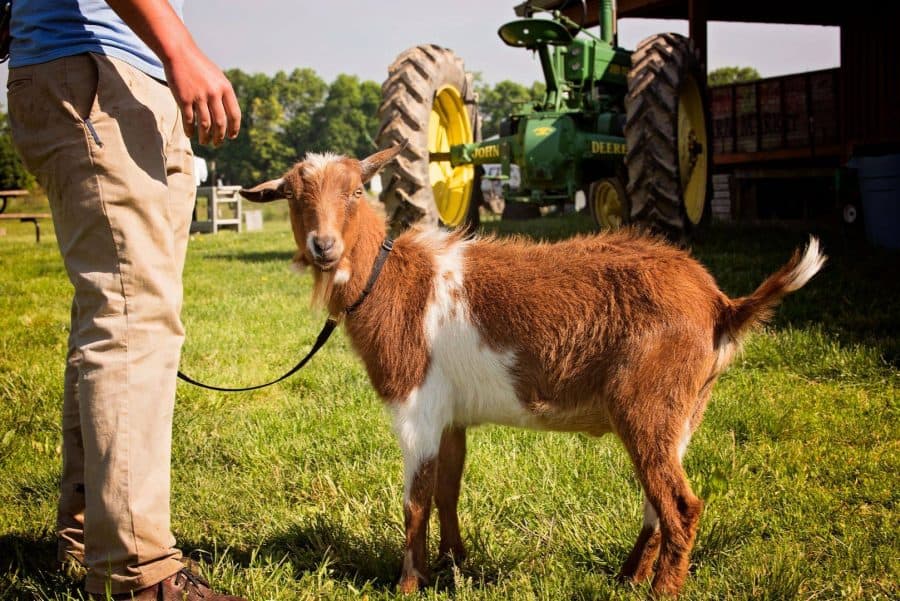 You can make lots of new furry friends when you visit this family friendly farm. They have a huge variety of animals including Scottish Highland Cows, sheep, goats, peacock, peahen, and many more. They have a great play yard and it's included with your admission / day pass (seasonal).
Don't miss our list of farms where you can Pick Your Own Berries!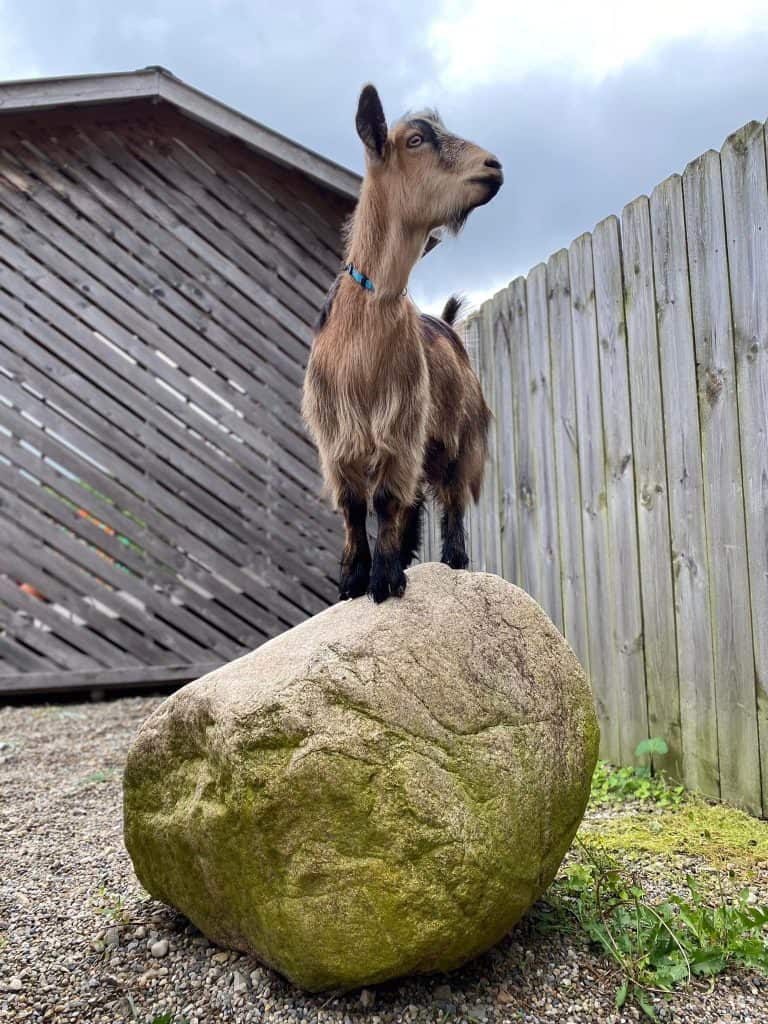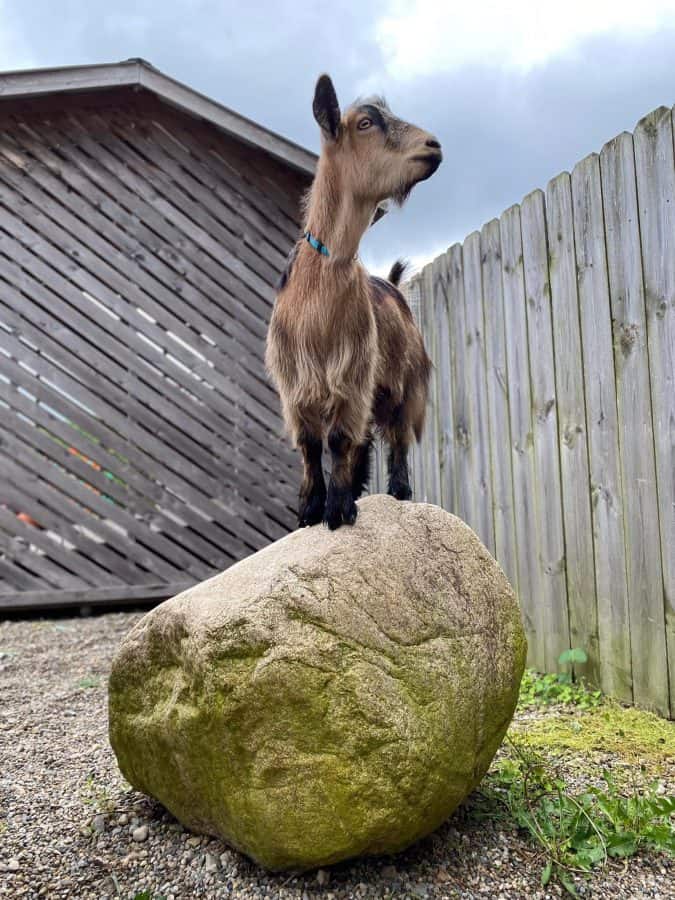 See the farm animals during your Spring Visit or Fall Visit. Your spring visit includes how to milk a cow, learning about soil and how plants grow, learning about pollinators, the play area, and more. Fall fun includes the farm animals, the play areas, pumpkins, a mini corn maze, and more. Looking for something in between? Watch their Events tab for Family Farm Visit events and their Summer Play Days too. Admission charged.
Petting Zoos Near Cincinnati
Don't miss Animal Encounters and the Petting Zoo on your next trip to the Cincinnati Zoo. You're likely to see a Mini-Juliana Pig, Babydoll Sheep, Llama, Alpaca, Nigerian Dwarf Goats, and many more animals. Watch the schedule for special Animal Encounters (see the schedule for the current day here). Admission charged to the zoo.
---
Have a close-up encounter with some unique animals as part of your admission to The Creation Museum in Petersburg, Ky. Their family friendly zoo may include: alpacas, coatis, donkeys, goats, wallabies, and more! And many of the animals are "touchable". Admission charged.
---
TIP: Be sure to check the farm's schedule before making your plans. Some of these spots are seasonal in nature and only open to visits at certain times of the year. And a few are only "on location" or open a few days here and there. Links are provided for each farm. In addition, hours of operation may be weather dependent.