Fort Ancient is a National Historic Landmark that sits on the banks of the Little Miami River in Oregonia, Ohio. Not only is it a National Historic Landmark, it holds the title of Ohio's first state park. AND it's North America's largest ancient hilltop enclosure earthwork.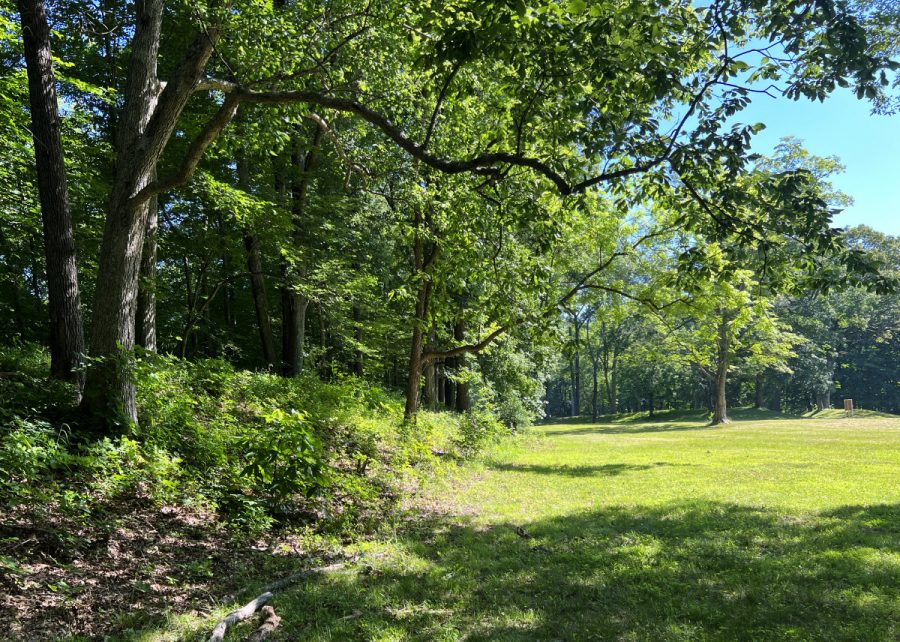 What is Fort Ancient All About?
The land that is Ft. Ancient spans 125 acres with nearly 18,000 feet of "human made earthen embankments…" (source: Ohio History Connection), making it North America's largest ancient hilltop enclosure earthwork.
For reference, a football field is 360 feet long. That's 50 football field lengths of earthen mounds created by hand… with no power tools!!!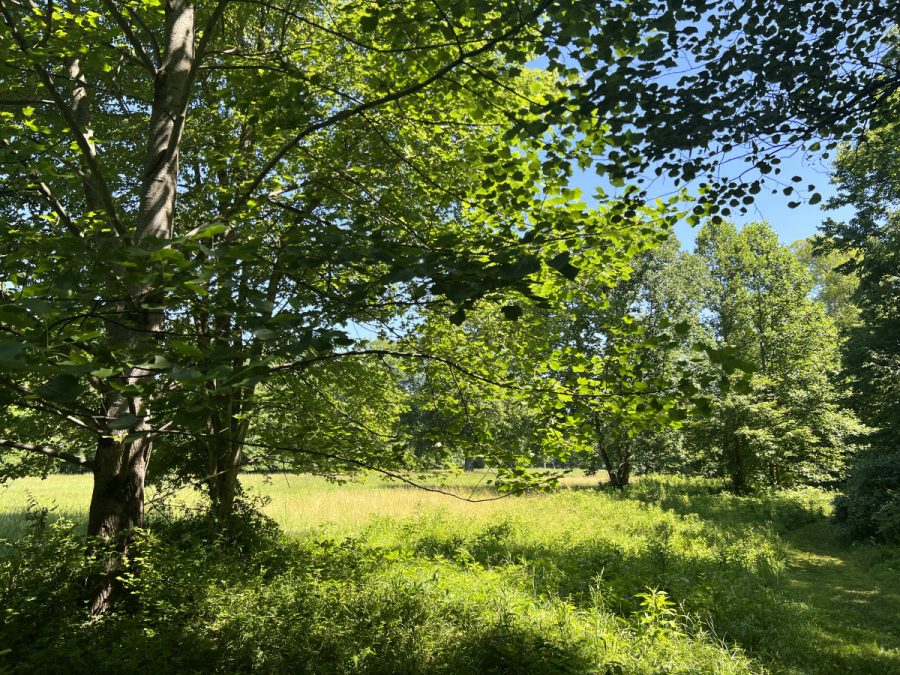 The earthworks were built by prehistoric Hopewell Indians, dating back nearly 2000 years. A second major group is thought to have lived in villages here, growing crops and hunting.
As you explore the grounds you'll see more and more hills and you might notice that the mounds of earth encircle the grounds (see the image on the left below).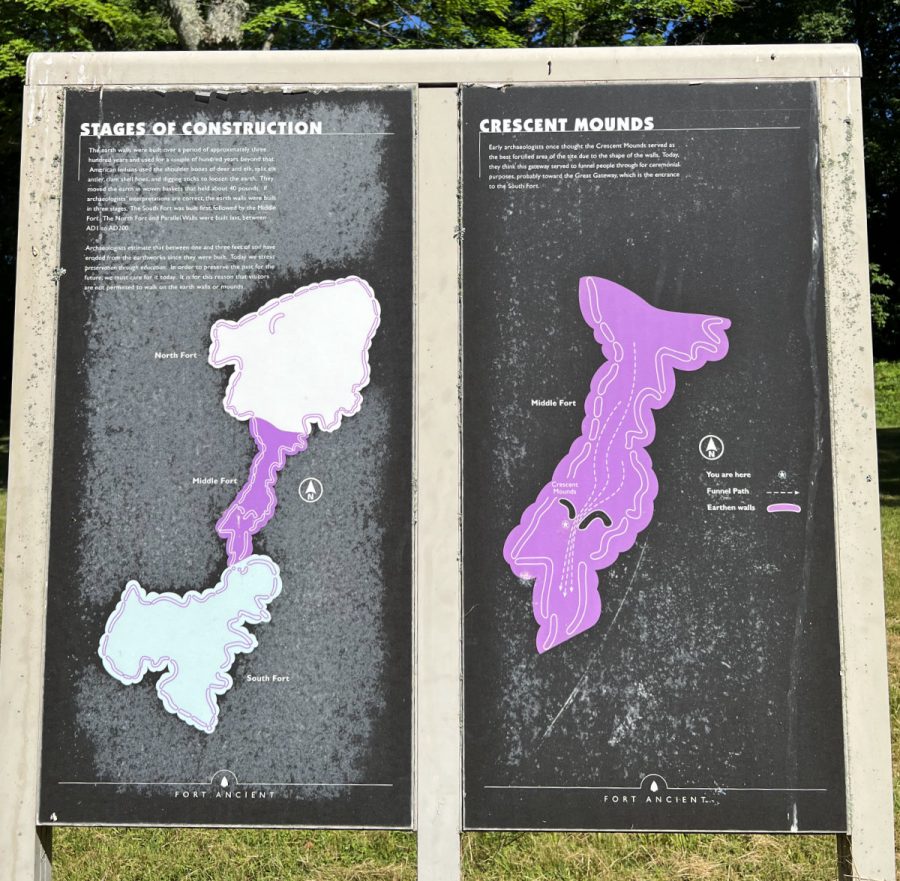 It really seems like this would have been a fort at one time. It is called Ft. Ancient after all! That's exactly what William King Moorehead thought in the late 1800s. When you look at the overview of the grounds you can see why one might come to that conclusion.
But in more recent years, archaeologists believe the site was used as a religious and social gathering space with some of the walls and mounds possibly serving as astonomical calendars.
What Can We Do at Fort Ancient?
My suggestions would be to explore the grounds, take a hike in the woods, and visit the museum.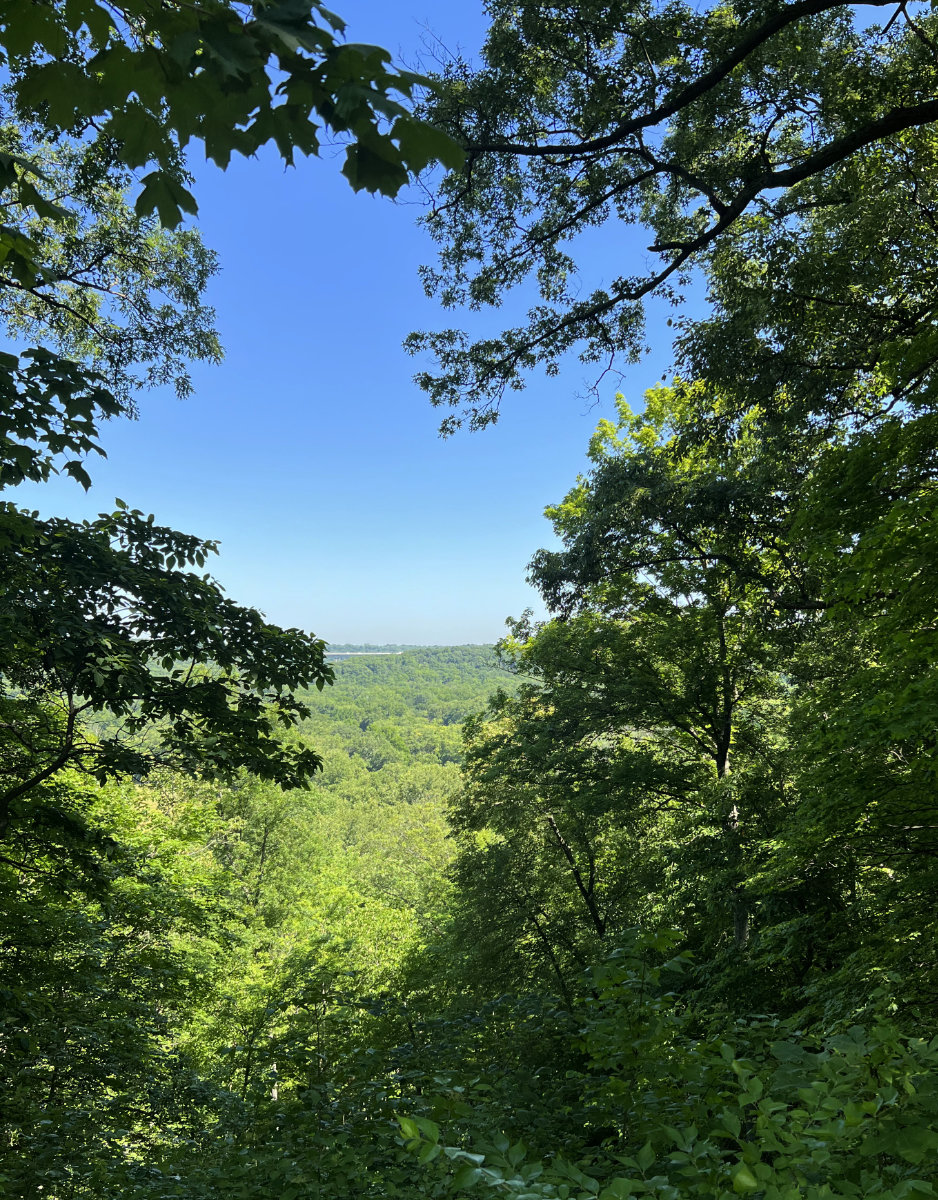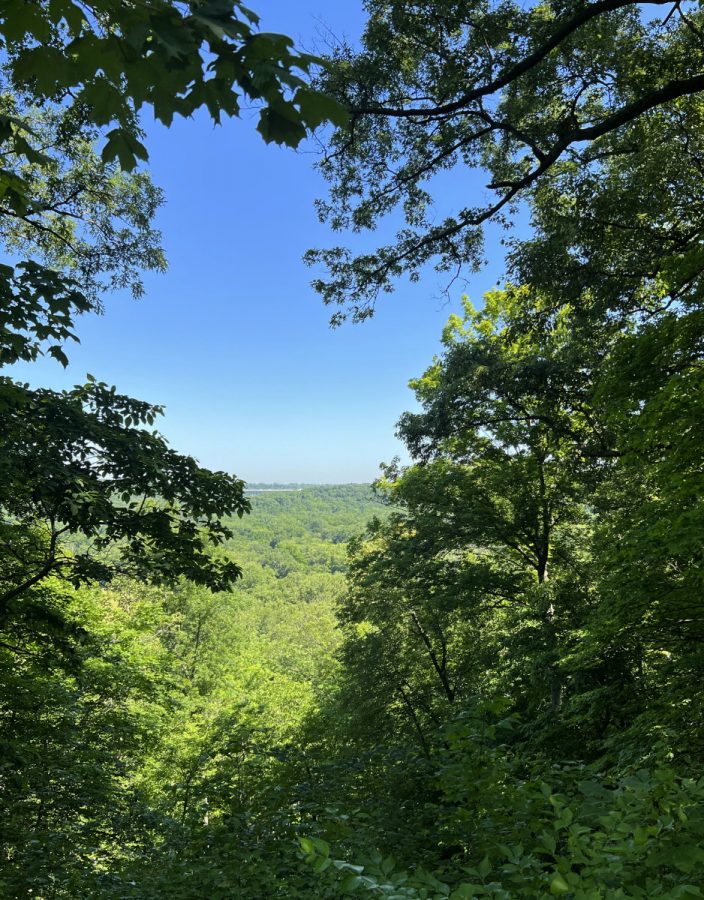 You can explore the grounds on foot or by car. I did a little of both. I drove into the park and then parked near the picnic grove. From there I walked onto the path and into the woods.
They have over 2 miles of walking trails which include two overlooks, paths through the woods, great meadow views, and more.
The trails provide some great forested walking paths. The trails are relatively short and can be completed quickly. The North Overlook (seen above) was just a few minutes into my hike of the Earthworks Trail.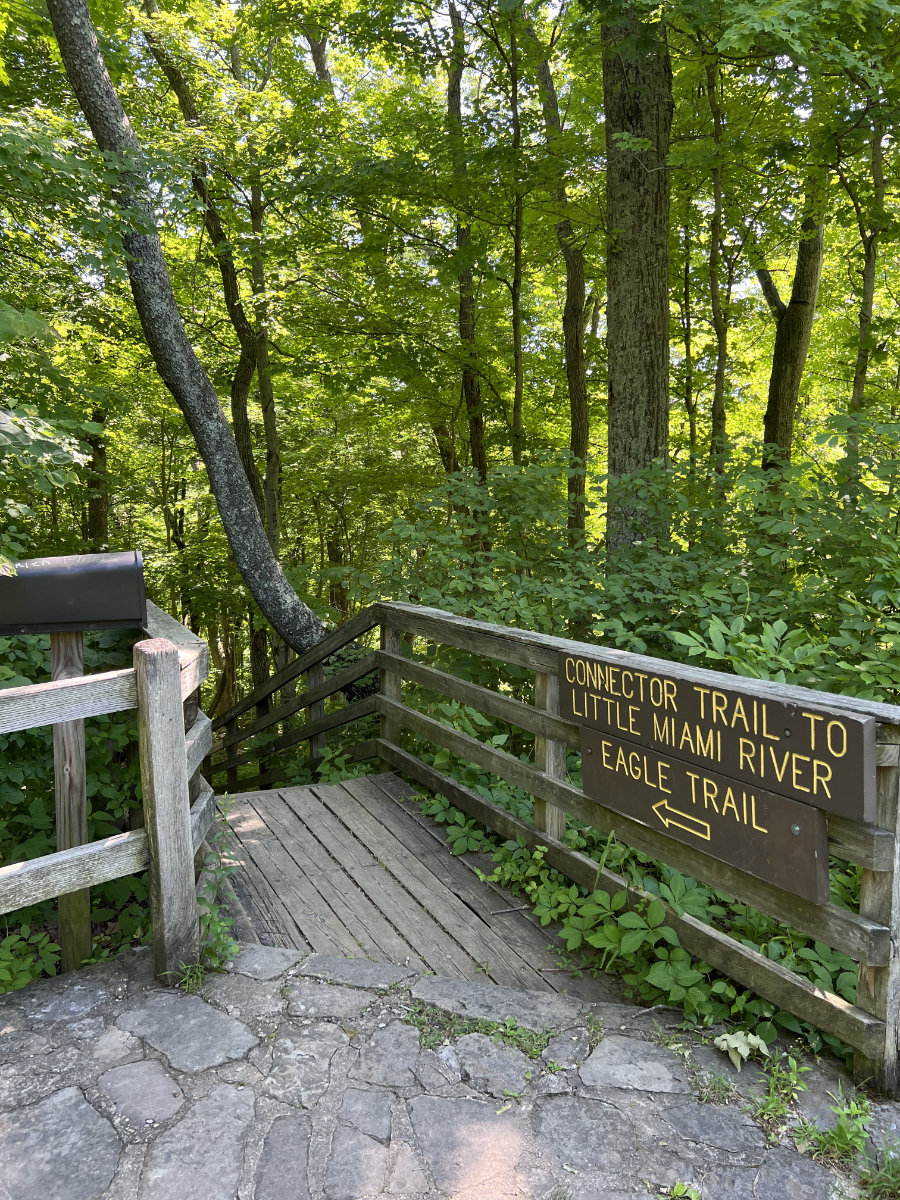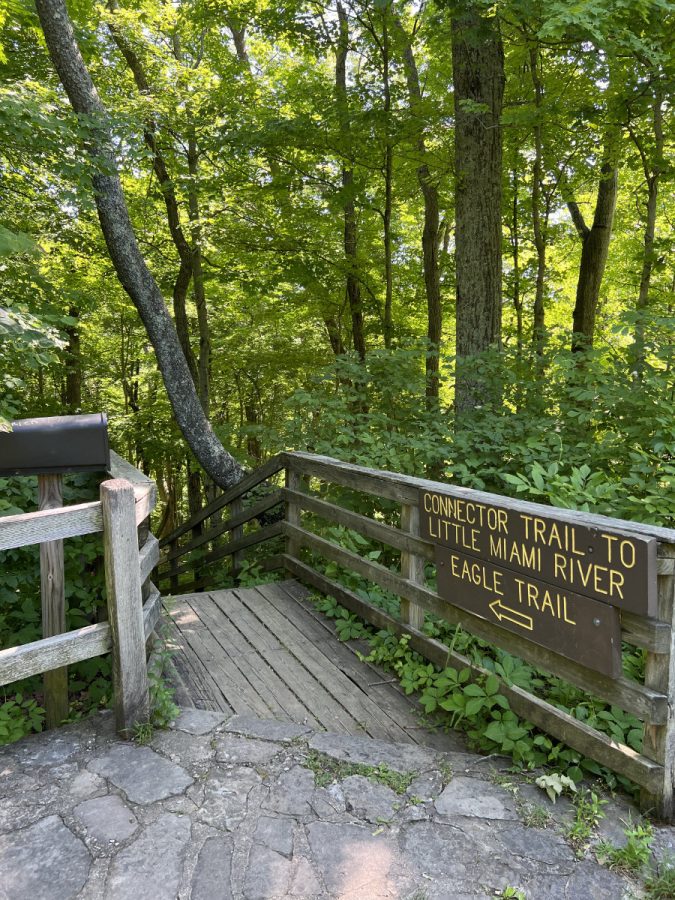 I should mention that the trails are not paved and do include some steps. While they are recognizable as trails (for the most part), the turns aren't particularly well marked. I walked the Earthworks Trail and could not determine which way to go on more than one occasion. The good news is you don't really go terribly deep into the woods on that trail so you don't really lose track of where you are.
TIP: Take a picture of the trail map so you'll have it as you walk. You'll find it on a sign near the entrance to the trails.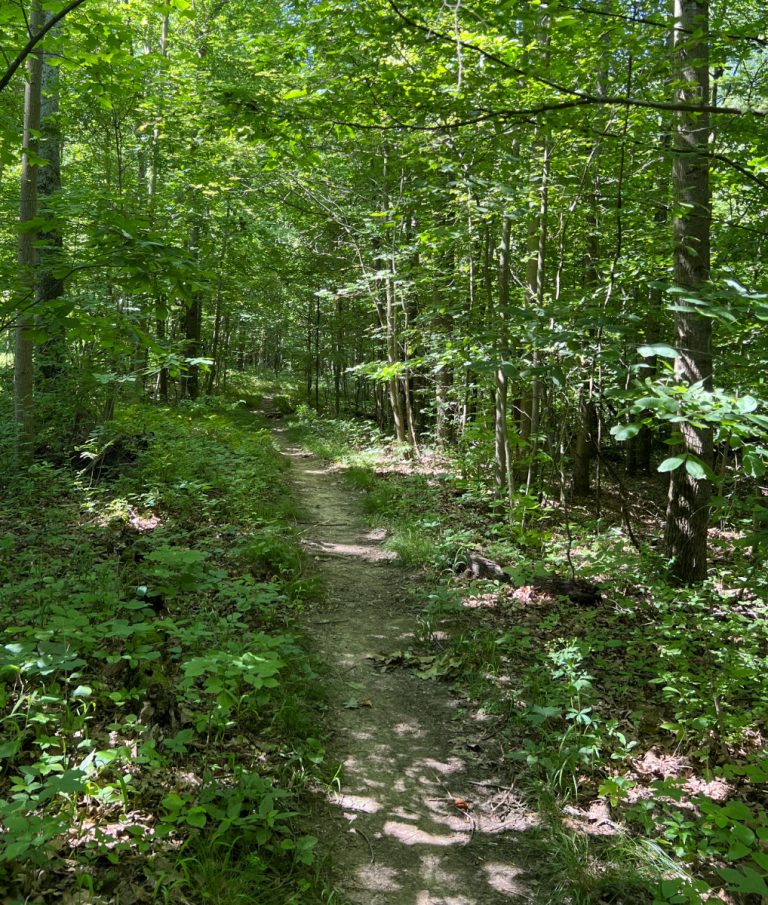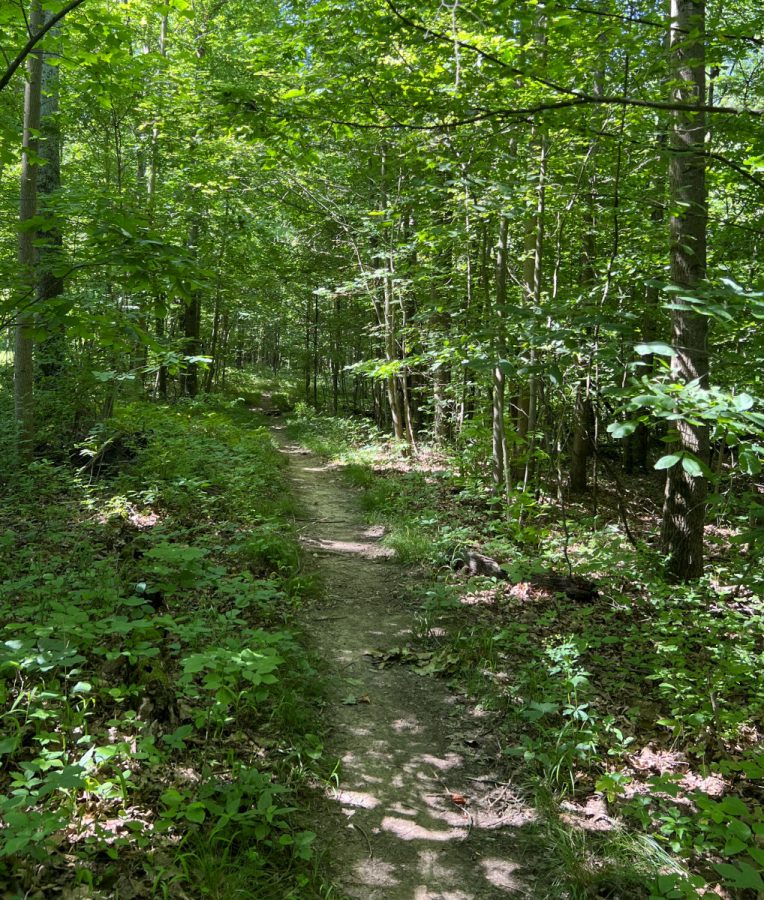 After you explore the grounds (or maybe before), take some time to stop by The Museum at Fort Ancient. It can be found as you drive in, off to the left. The 9,000 square foot museum is included in your admission and includes a hands-on classroom, and a seasonal pre-historic themed garden that shows what the Hopewell cultures may have grown.
---
Want to make a day of it? Fort Ancient is VERY close to both Morgan Canoe and Outdoor Adventures (find canoe and kayak info here) and Ozone Zip Lines (find ziplines here).
Fort Ancient is located at 6123 State Route 350, Oregonia, OH
The museum and grounds are closed on Mondays and Tuesdays.
Admission is $7 for adults, $6 for seniors and students, children under 6 are free (as of June, 2022).