Sitting high atop a hill overlooking the Ohio River you'll find Alms Park.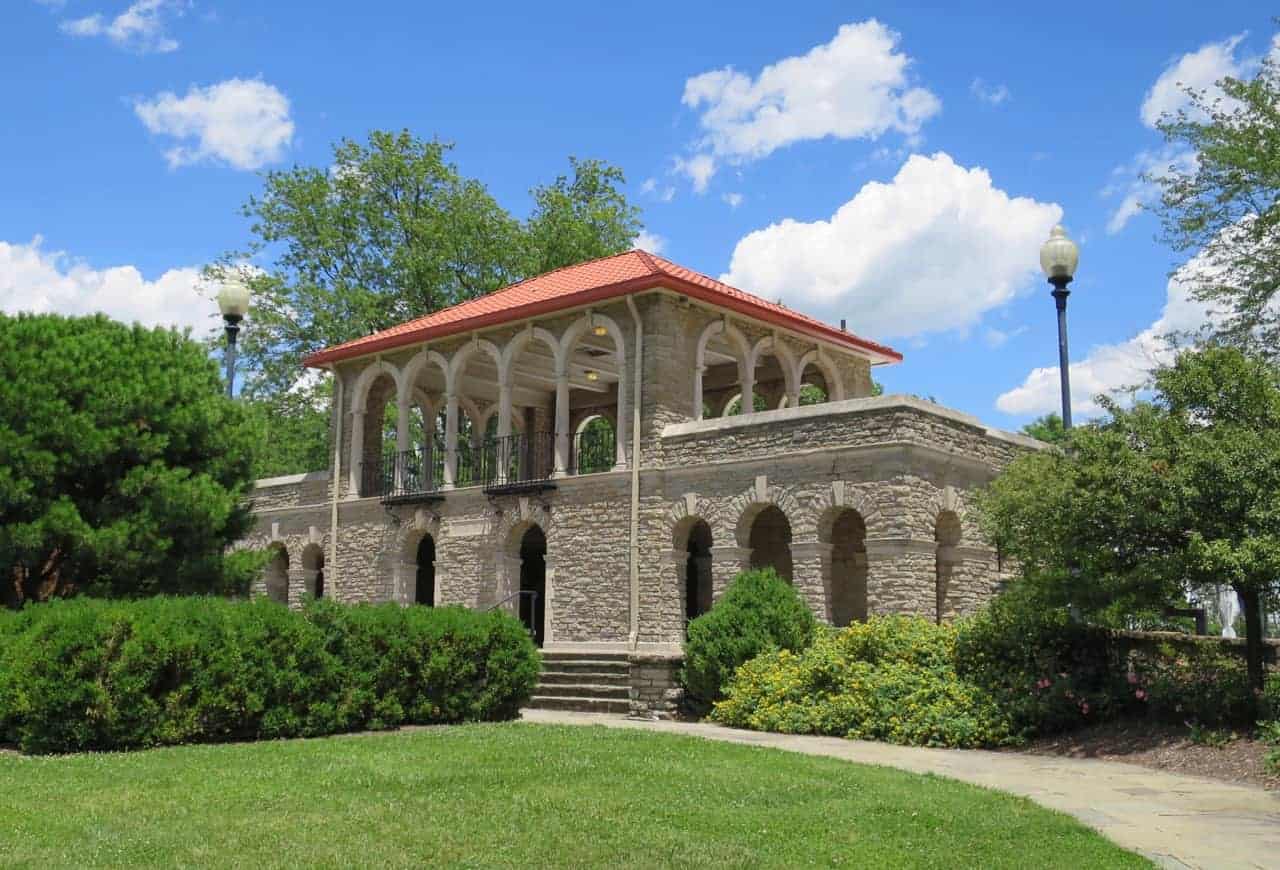 This 94-acre eastside park (part of the Cincinnati Parks) is on the land that was given to the Park Board in 1916 as a memorial to Frederick H. Alms by his wife.
The park features a large stone pavilion, a playground, covered shelters, and two amazing overlooks.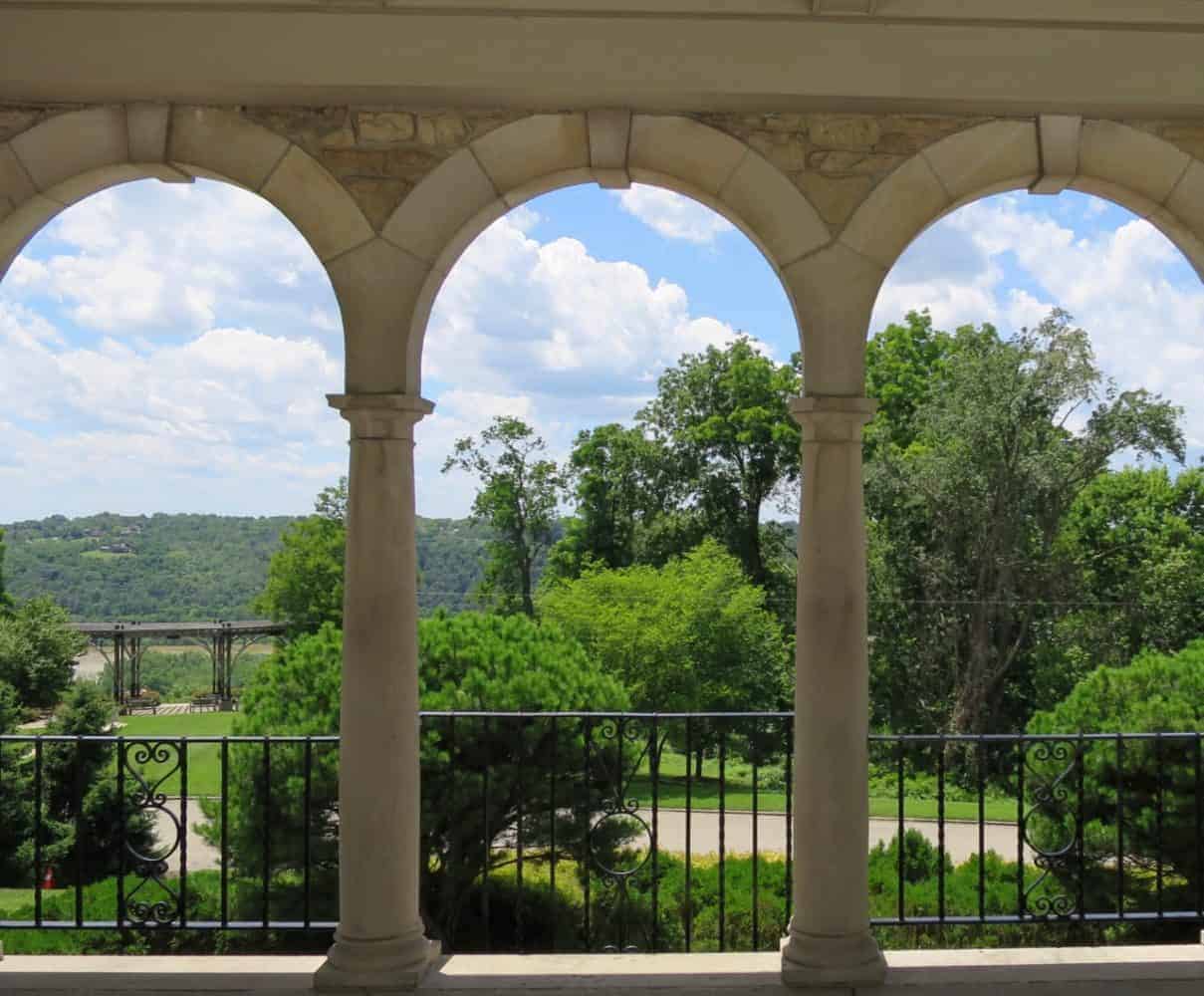 The centerpiece of the park is the beautiful stone pavilion. Completed in 1929, this building is a true work of art. The open air pavilion has two levels.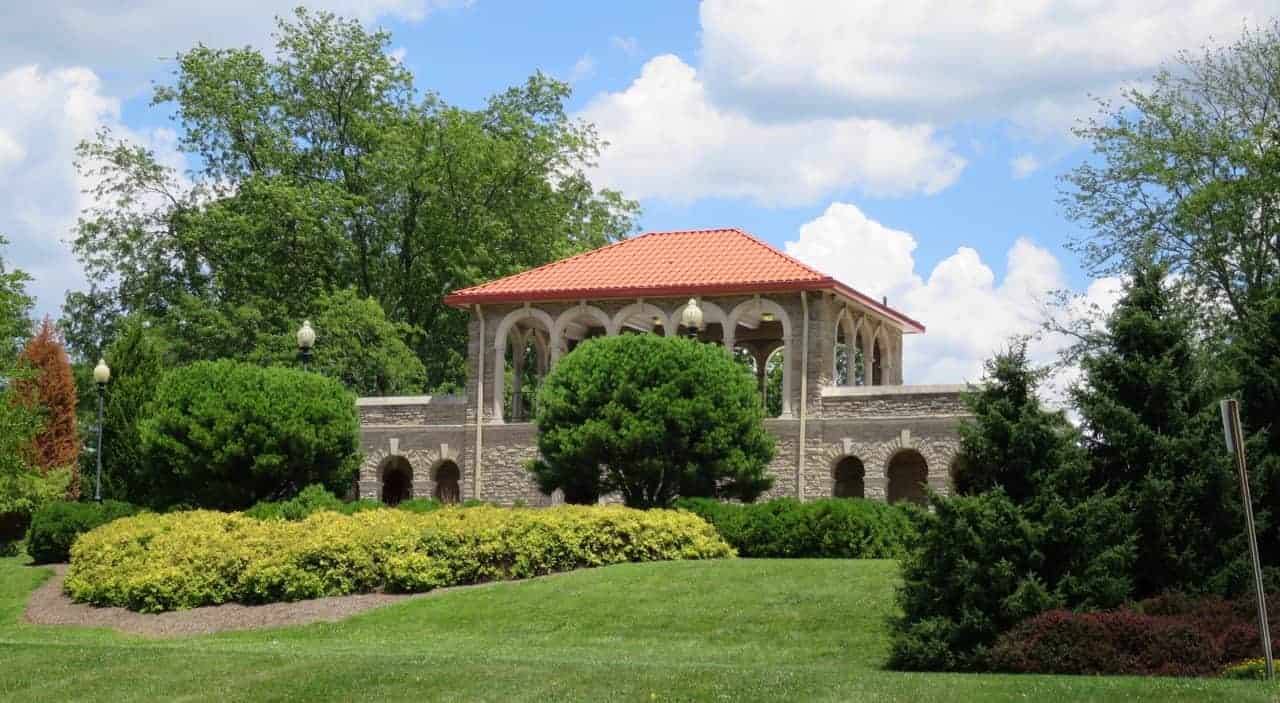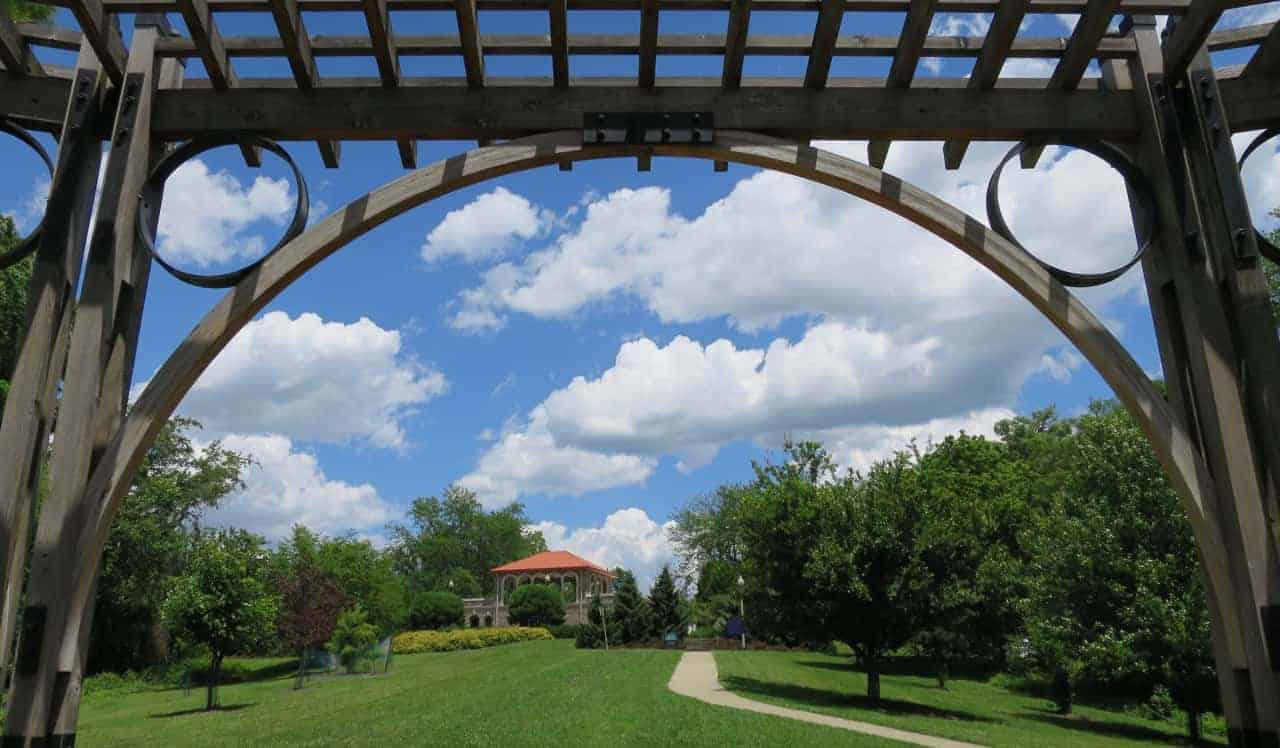 Around the pavilion area you'll find two overlooks. One area overlooks the Ohio River and our neighboring Kentucky shores.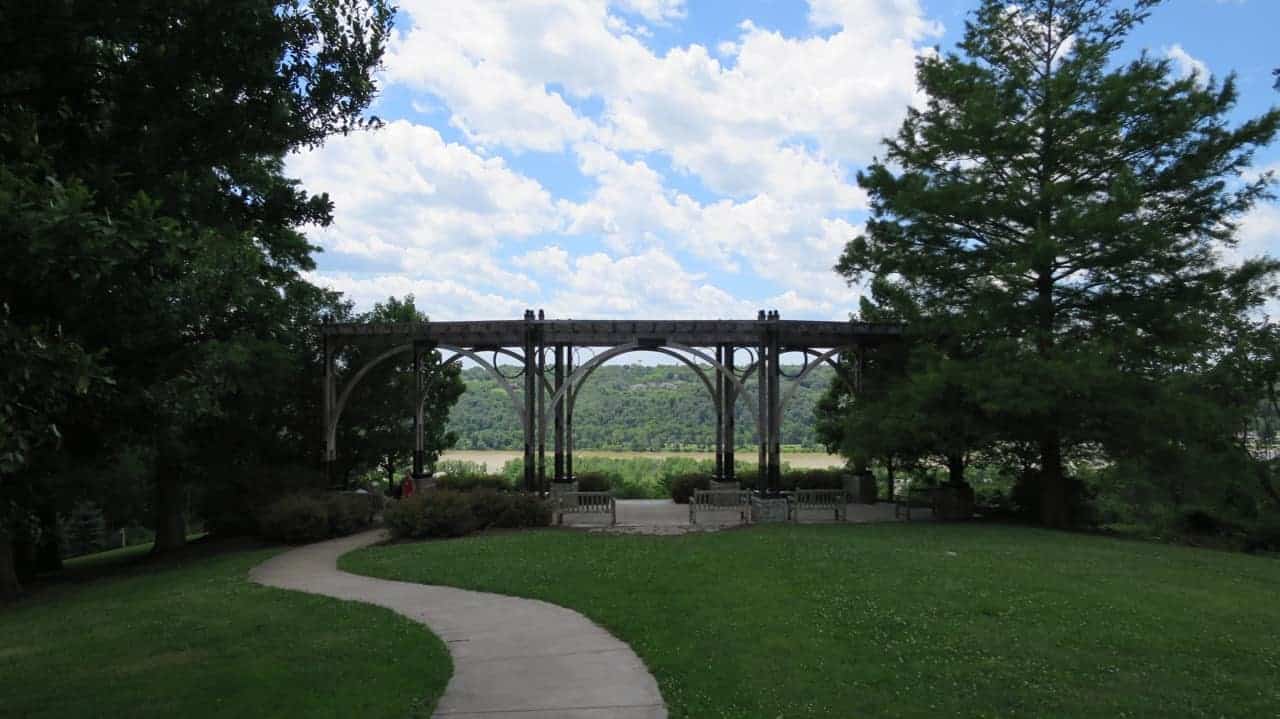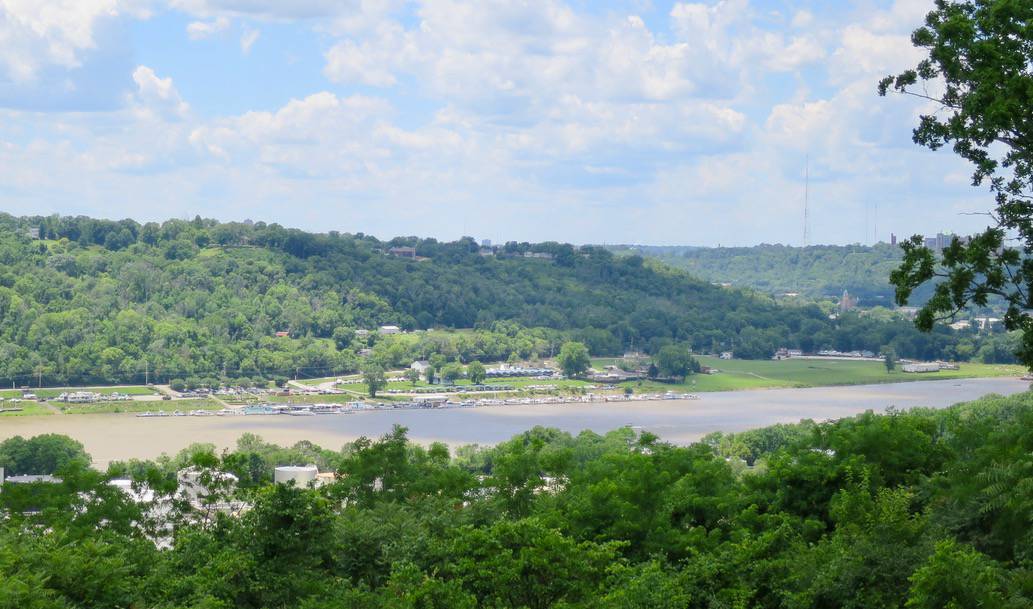 The second overlook gives one a sweeping "bird's eye view" of Lunken Airport and the surrounding area there. This would be a great place to sit and watch the planes come and go.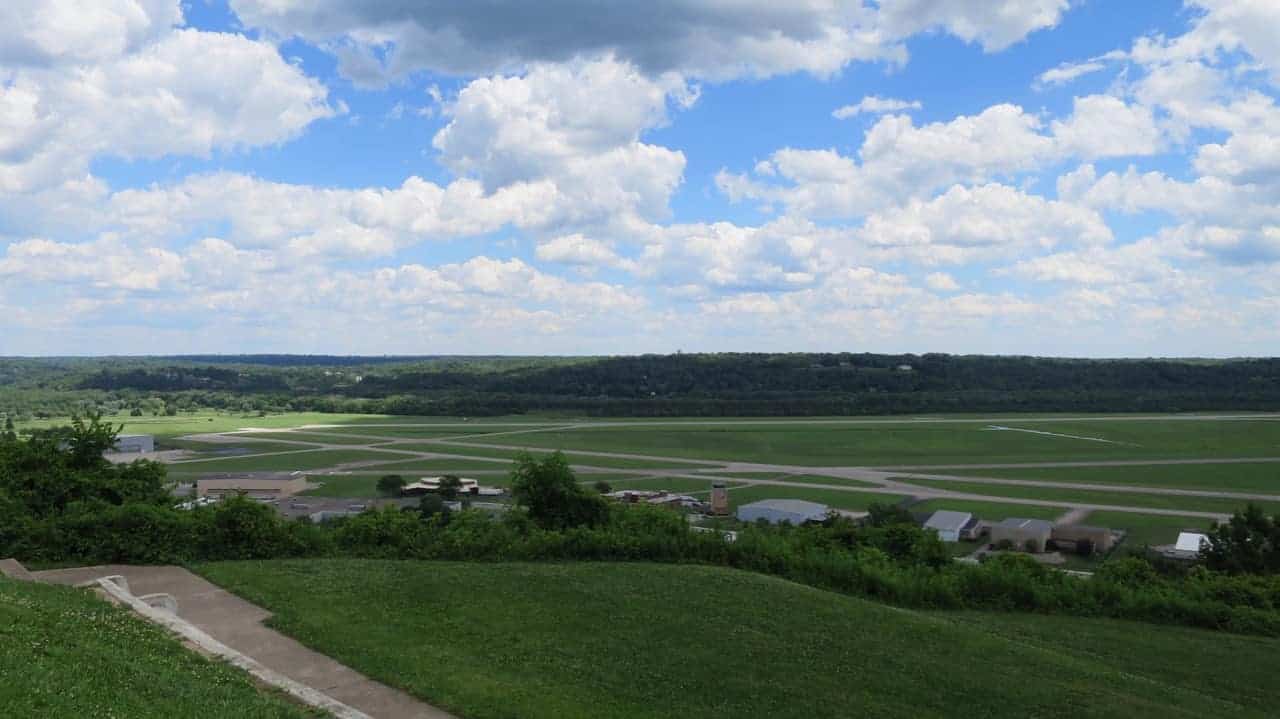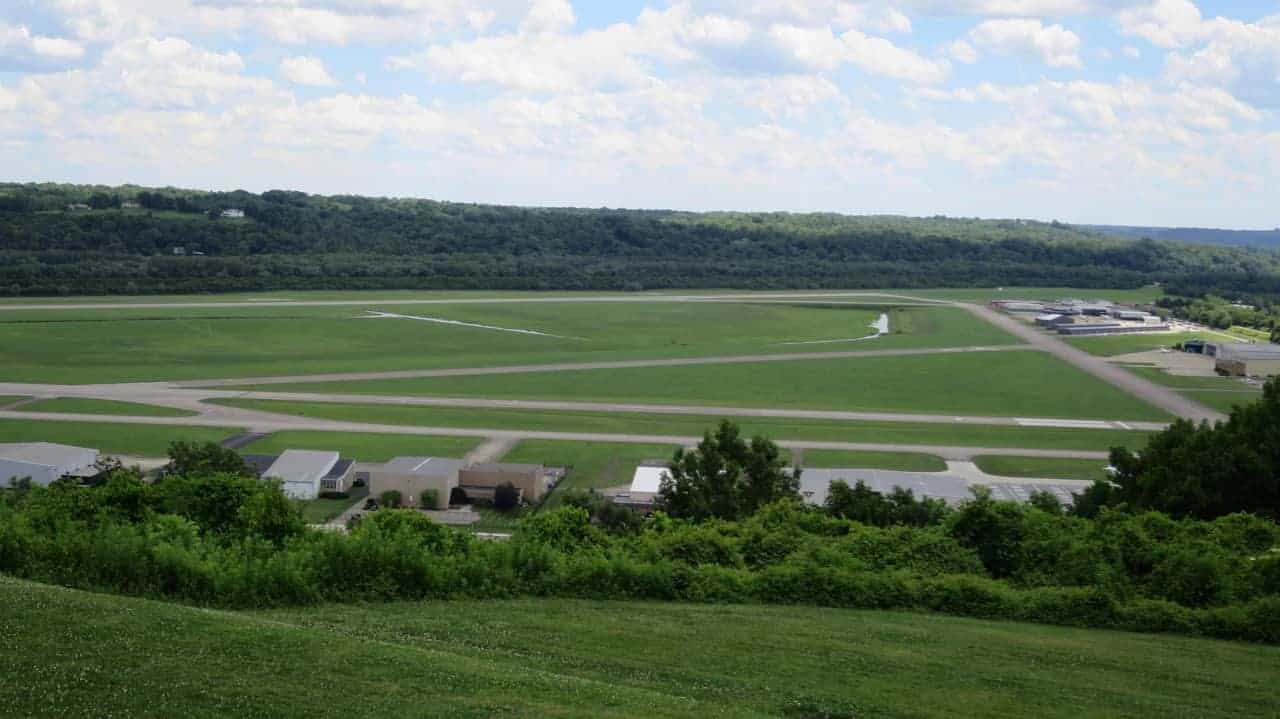 As mentioned, the park does have a small playground which is surrounded by picnic tables and benches. The play structure is close to the Lunken Airport overlook. The area is partially shaded.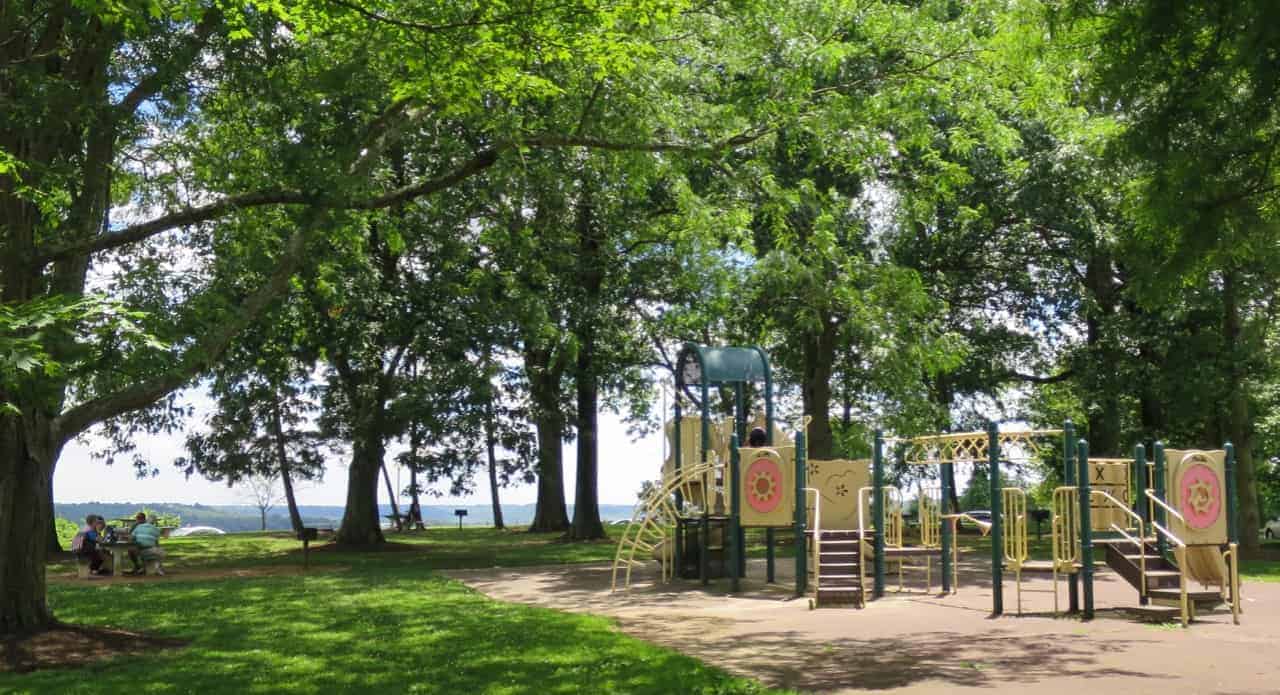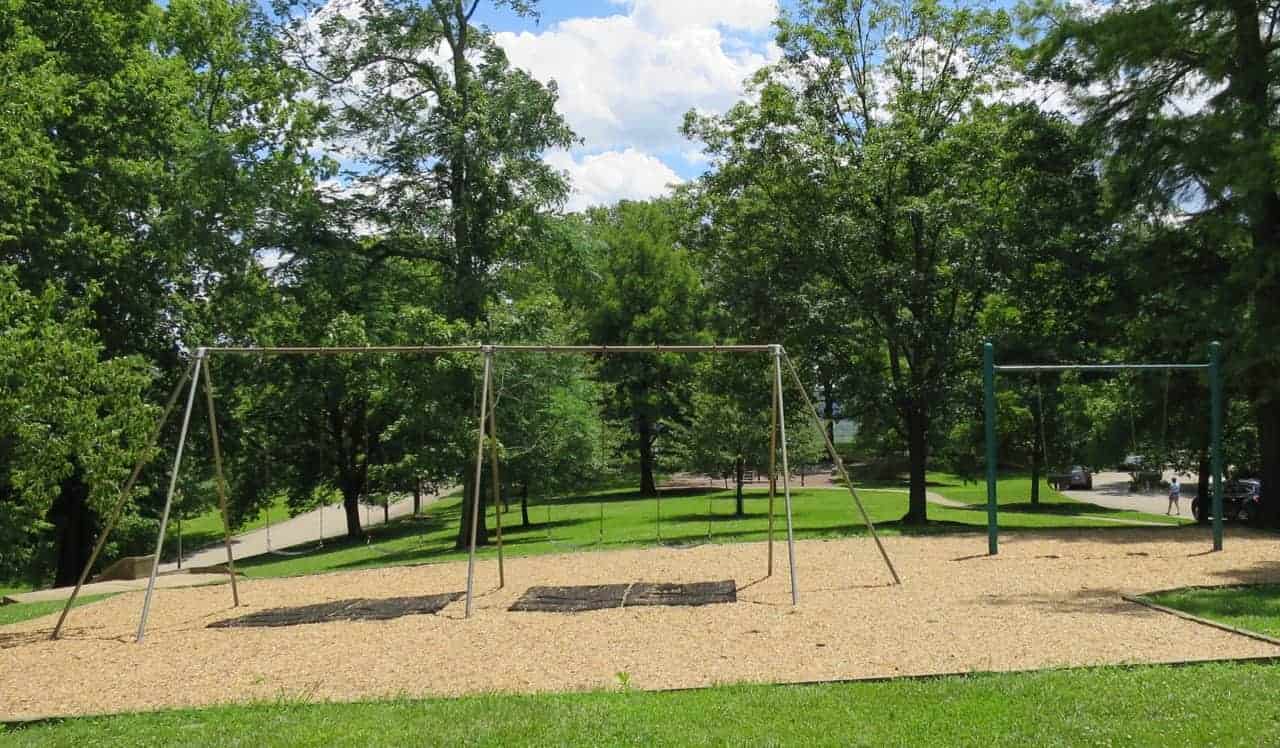 Don't miss the cement slide that goes down by the steps close to the playground! The slide is smooth and quick, even after all these years. And, yes, we did try it out :).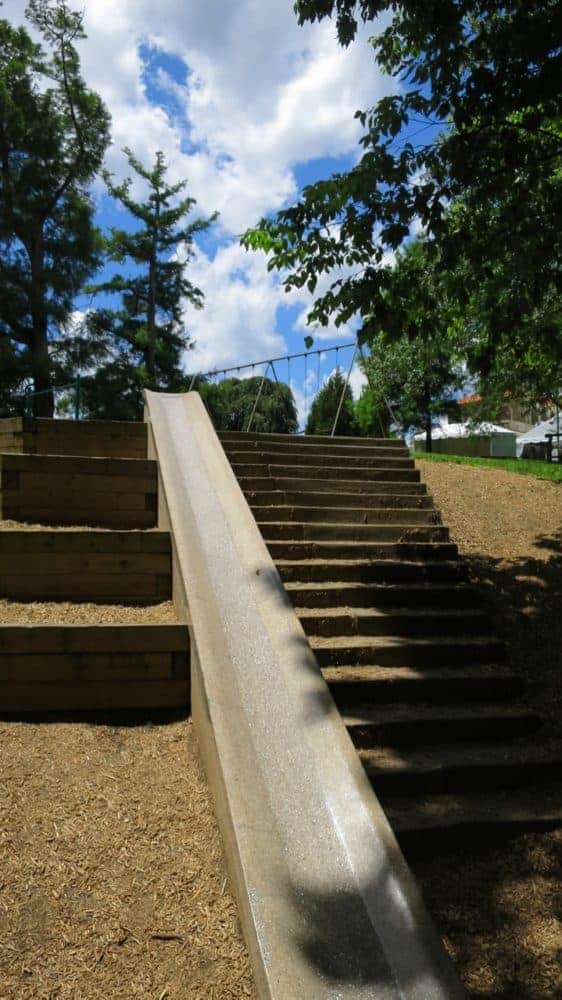 This park has lots of old world charm from a day when parks were full of people who were trying to escape the heat of summer. It's fun to imagine what must have gone on here "back in the day".
This park is significant in remembrance of two very important "Fathers". The man who is said to be the "Father of American Grape Culture" owned this land at one time and grew grapes here before the Civil War – Nicholas Longworth. And "The Father of American Music", Stephen Foster, is memorialized here with a statue.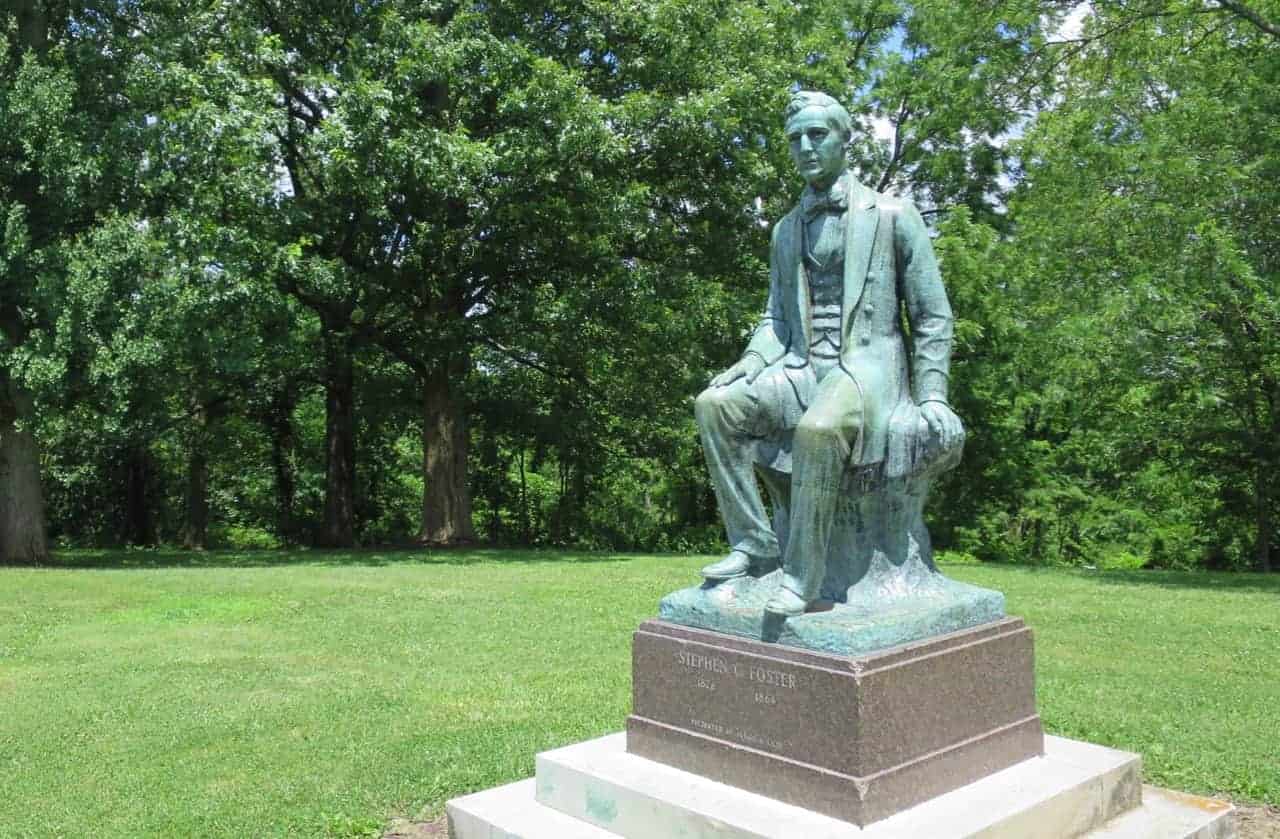 You might recognize Stephen Foster as the songwriter famous for Oh! Susanna, Camptown Races, My Old Kentucky Home, and many more. The Stephen Foster statue was donated by Josiah Lilly (of Eli Lilly and Company), an admirer of Foster.
Restroom facilities can be found in the pavilion.
Alms Park (a Cincinnati Park) is located at 710 Tusculum Avenue, Cincinnati 45226