I can't even tell you how many times I've driven by the "Mt. Storm Park" sign on Clifton Avenue, leading me to wonder what lies down that road. For whatever reason, I've always been too busy to stop. But I did finally let my curiosity win and took the turn to see what kind of parky goodness sits right in the middle of Clifton. And I was not disappointed.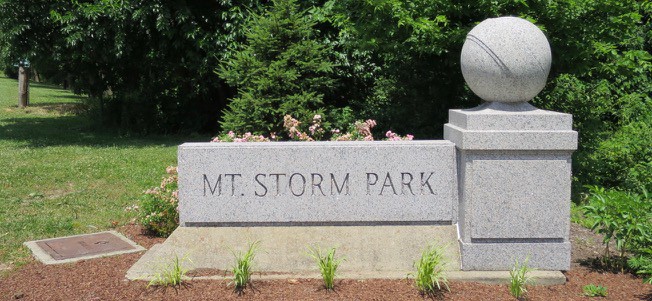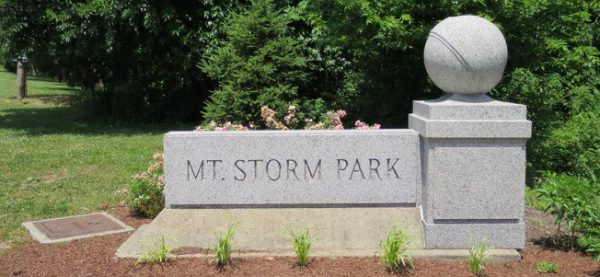 Mt. Storm Park is one of the wonderful Cincinnati Parks. This 59 acre park is on the site of the 19th-century country estate of Robert Bowler. The park has an older feel, very Depression era-esque, with lots of old stone and beautiful architecture.
The first thing you'll notice as you pull into the park is The Temple of Love gazebo. This is all that remains of Bowler's once grand homestead. The gazebo was designed in 1850 by Adolph Strauch, former supervisor of the Imperial Gardens in Vienna and designer of Spring Grove Cemetery. In his magnificent home, Bowler entertained the Prince of Wales, Charles Dickens and other 19th-century celebrities (info from the Cincinnati Park's page).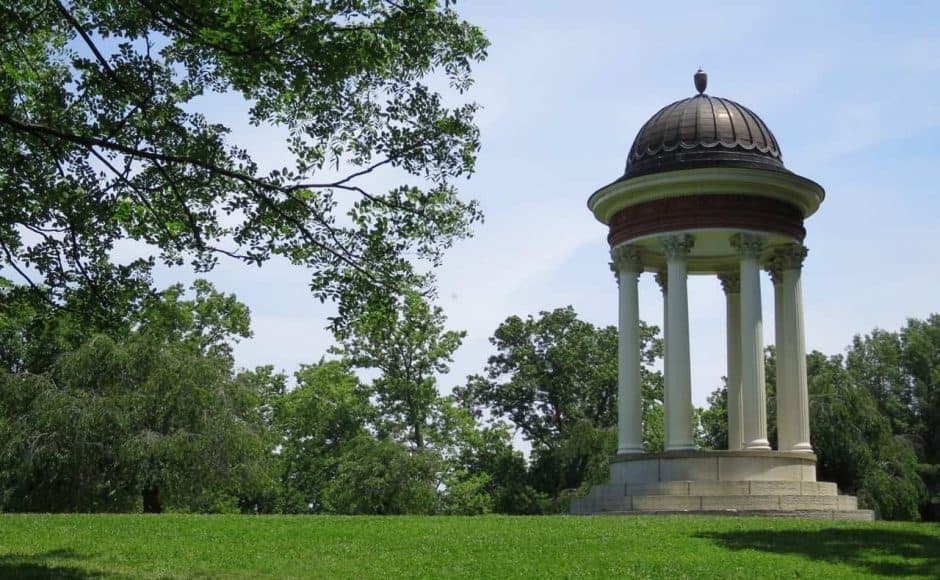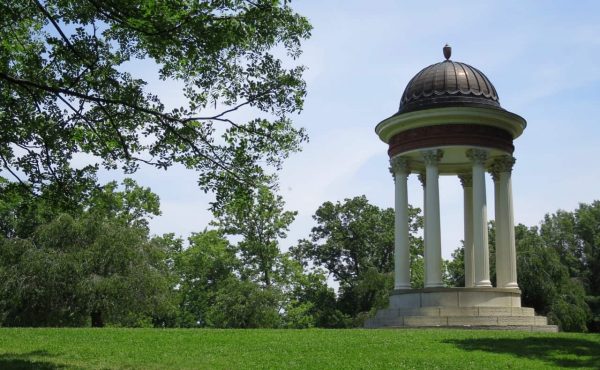 Bowler's heirs sold the estate to Cincinnati Parks in 1911, following the death of Robert Bowler. The house was razed at that time but the Temple of Love and the landscape designs remain in tact (thanks to Cincinnati Parks and Parkways for that tidbit of information).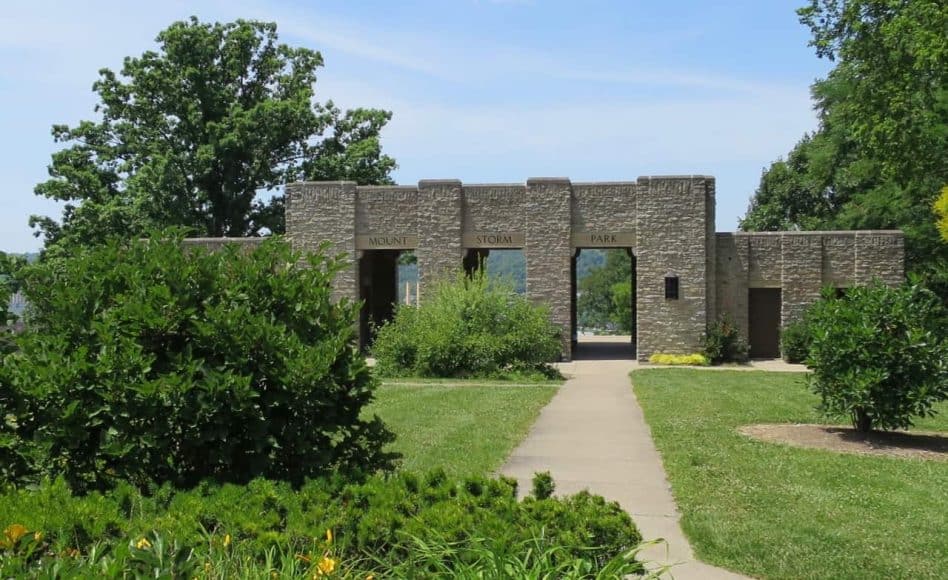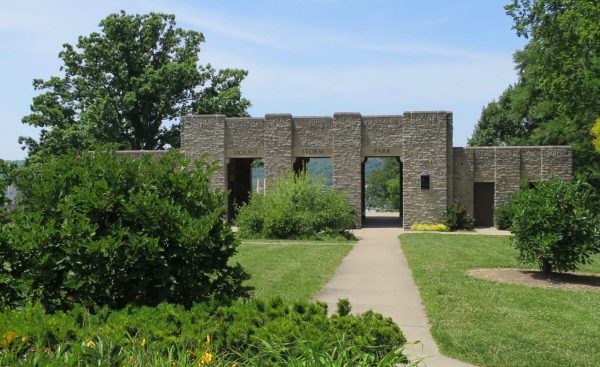 The shelter house (above) was designed by Samuel Hannaford & Sons. Completed in 1935, the stone pavilion is a beautiful testament to a time long gone – a time when there were no air conditioners and your only respite on a hot summer day was to go outside. The breeze flows through the shelter and you can just imagine the picnics and parties that have happened here. Today, this open air shelter contains a number of picnic tables and still hosts a nice breeze :).
Walk through the shelter to find sweeping views of the Mill Creek Valley.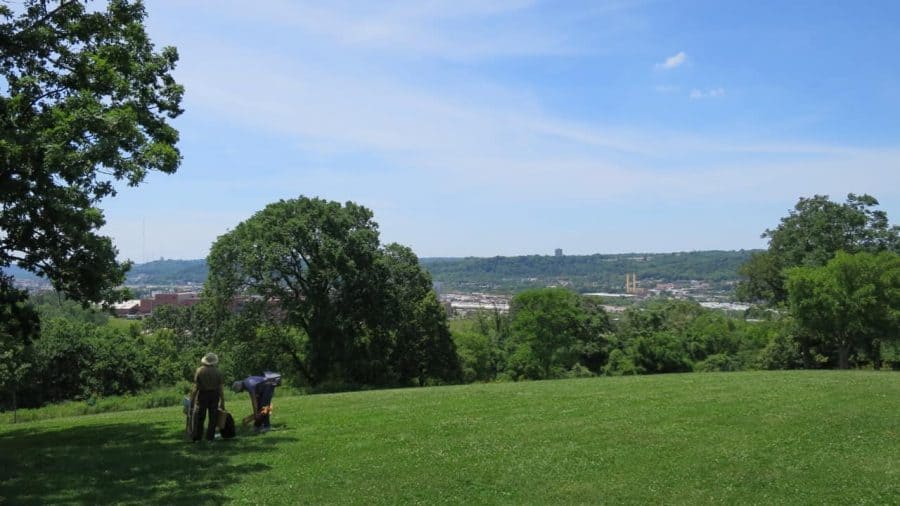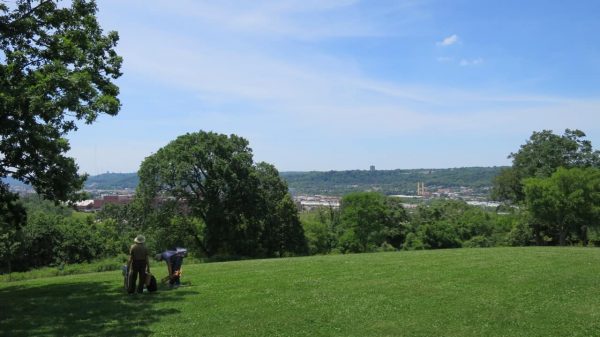 All along the way you'll find gorgeous plantings and rolling hills. While we were there we stumbled upon a hammock with a few inhabitants.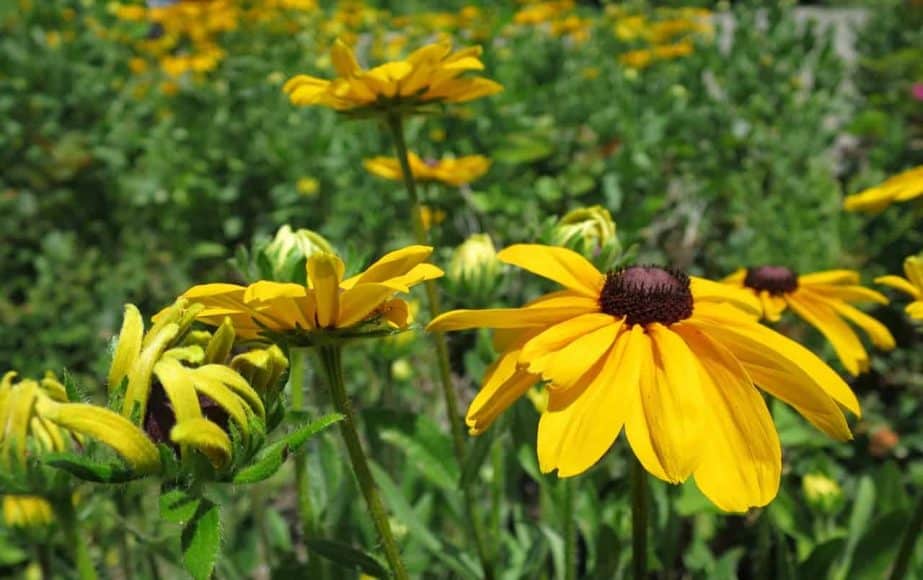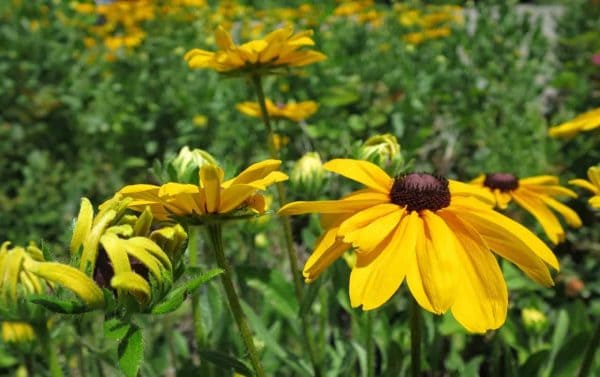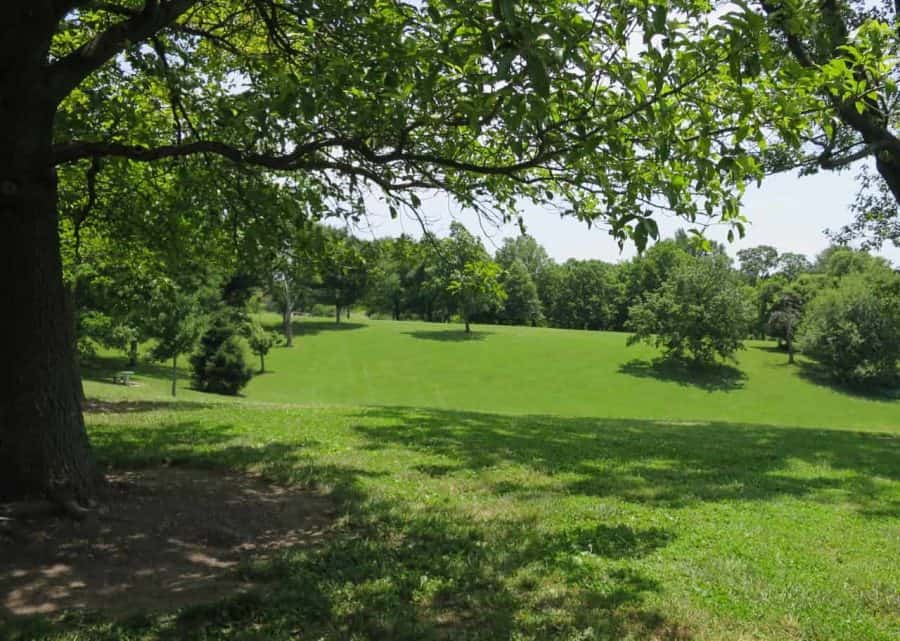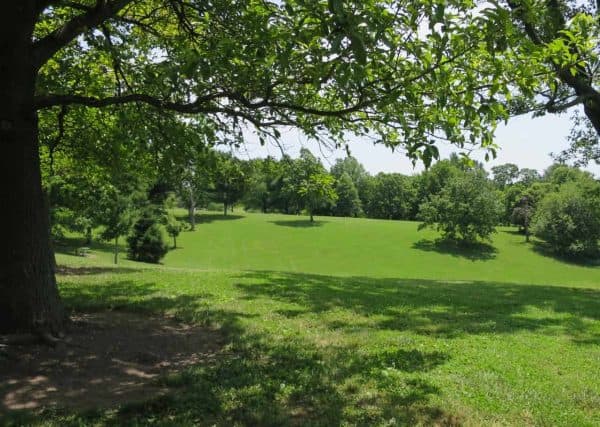 And lots of kids were out enjoying the playground.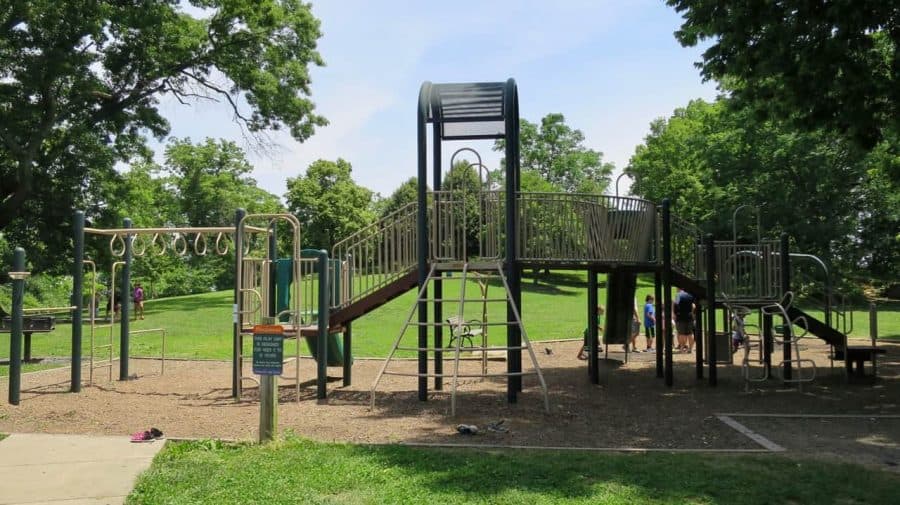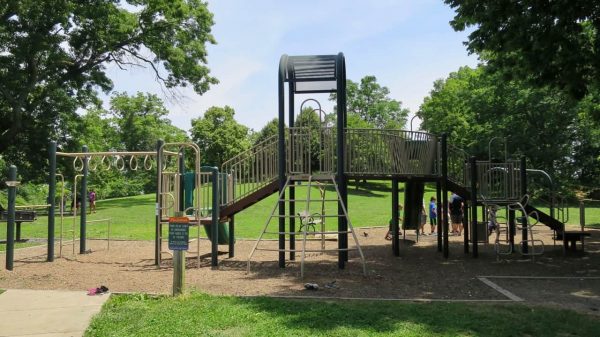 There is no admission fee or park sticker required for this park.
Mt. Storm Park is located at 700 Lafayette Avenue in Clifton