It's week eighteen on our quest to visit and write about a Cincinnati brewery each week in 2019. I'm hoping that we'll be able to cover just about every one by year's end!

Want to really explore more Cincinnati brewery info? Find our Ultimate Cincinnati Breweries List here.
Breweries in Cincinnati Series Week #18: Visit to Wiedemann Brewing Company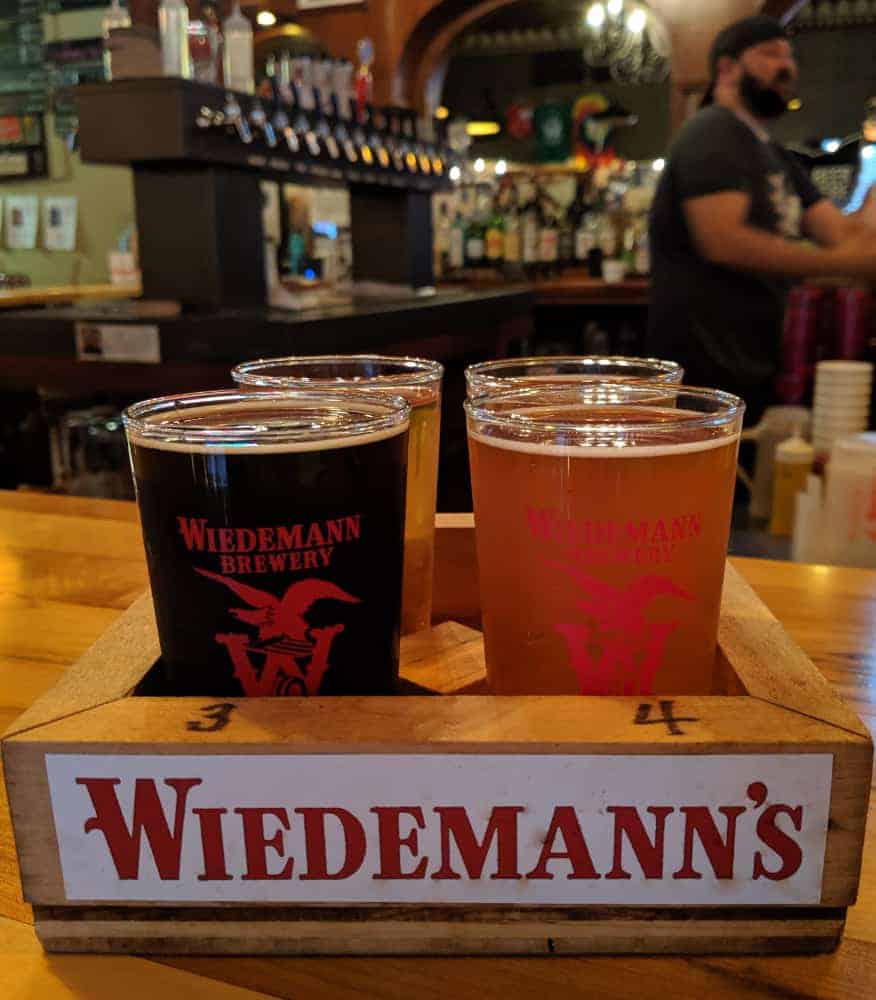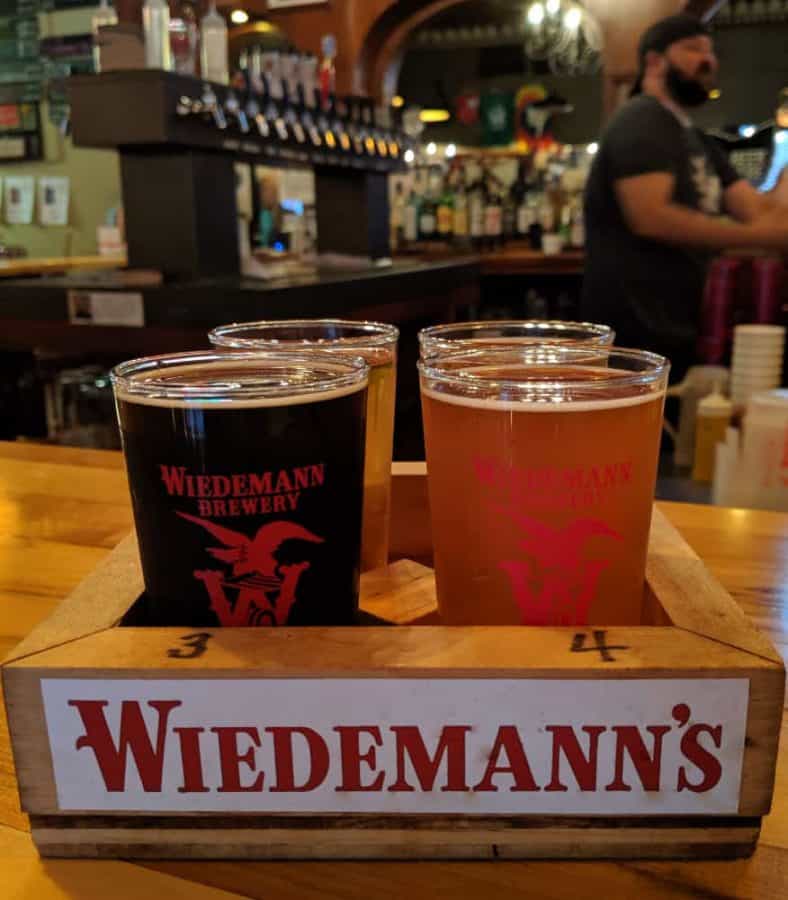 Wiedemann's Fine Beer, once Kentucky's largest brewery, is synonymous with Cincinnati brewing heritage. So we were happy to see the brand find a new local owner and a new home north of the river in St. Bernard, OH (2018).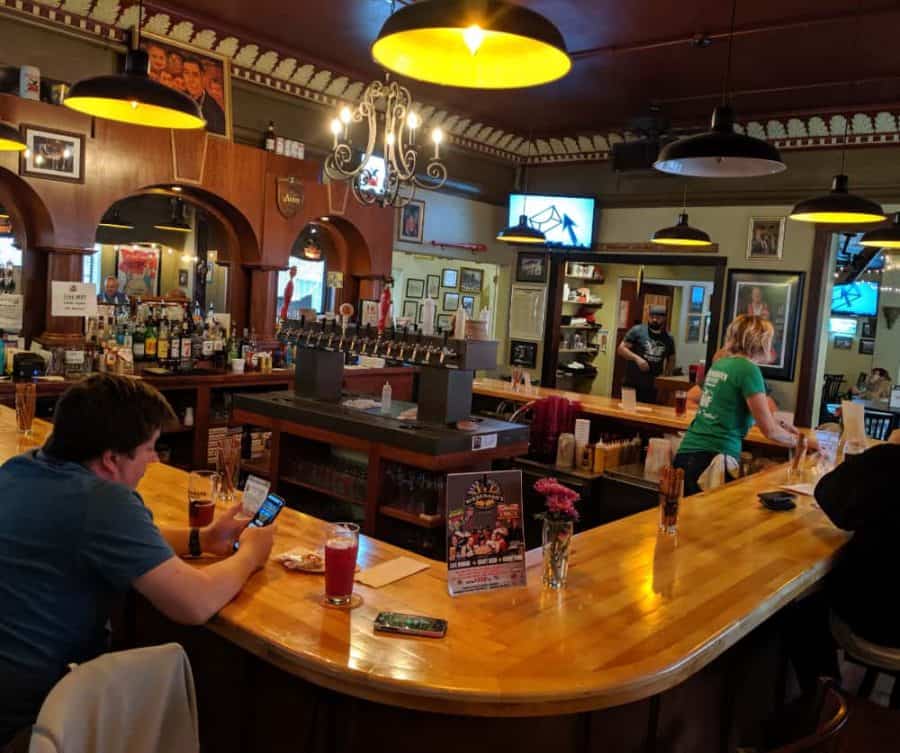 The St. Bernard location includes a brewery on-site, a taproom, and lots of space for tables. They have an impressive 42 taps of beer in the taproom, served up from their long, wraparound bar. We found the staff to be VERY friendly and talkative. We enjoyed our seats at the bar!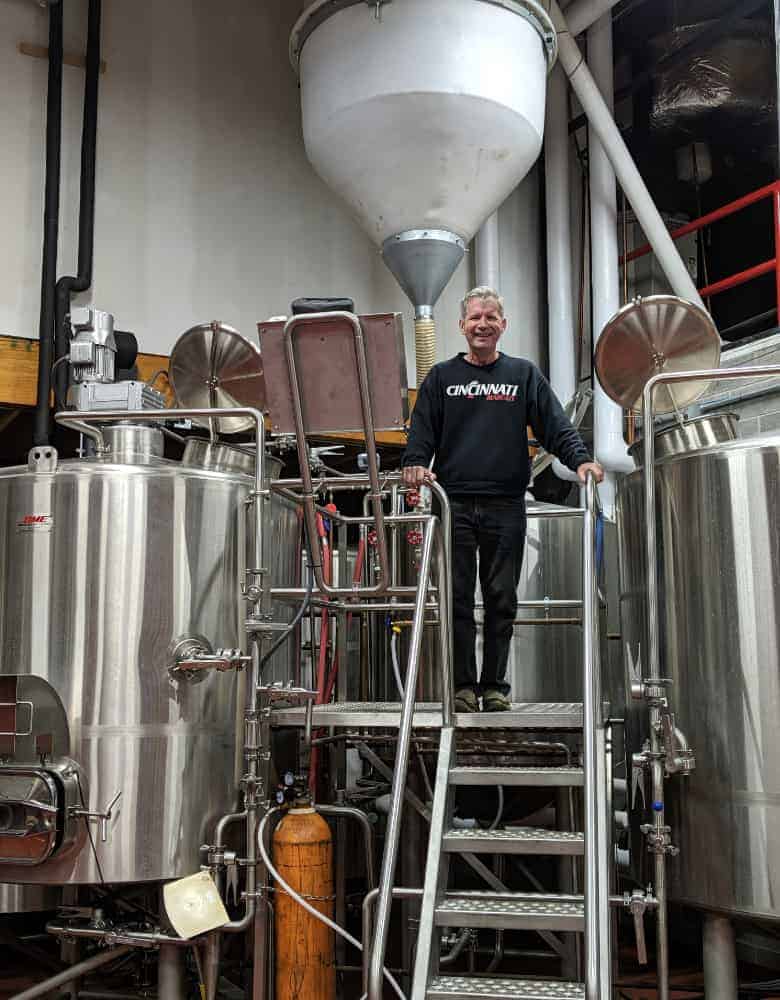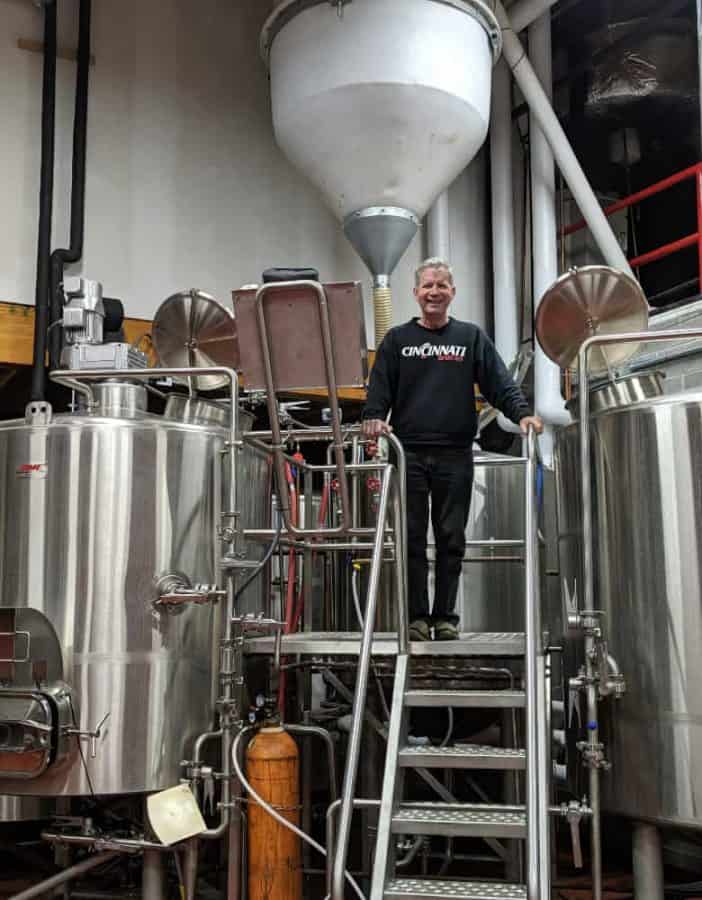 While we were there we were lucky enough to meet the owner of Wiedemann's, Jon Newberry. He gave us a tour and took us down to see the production end of the business.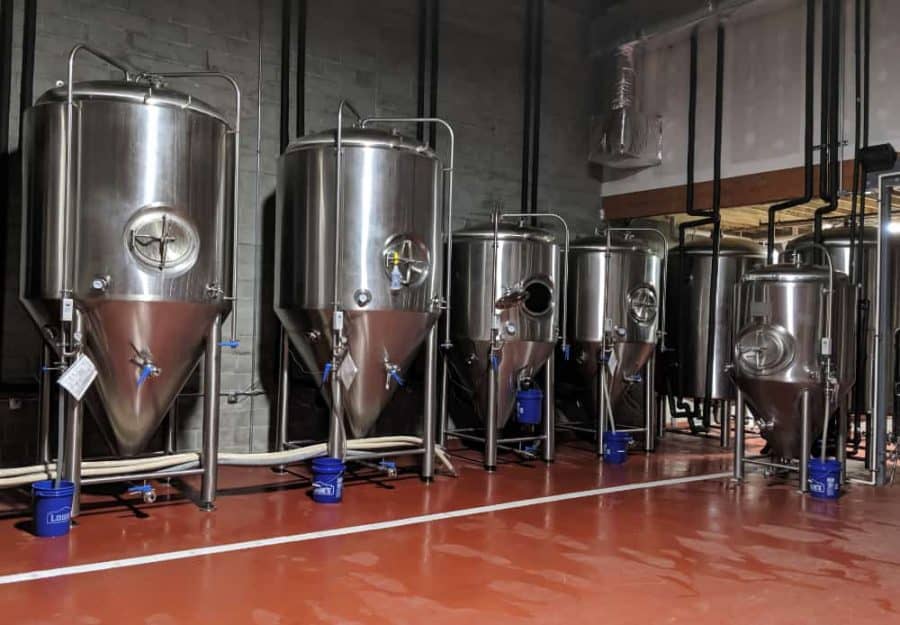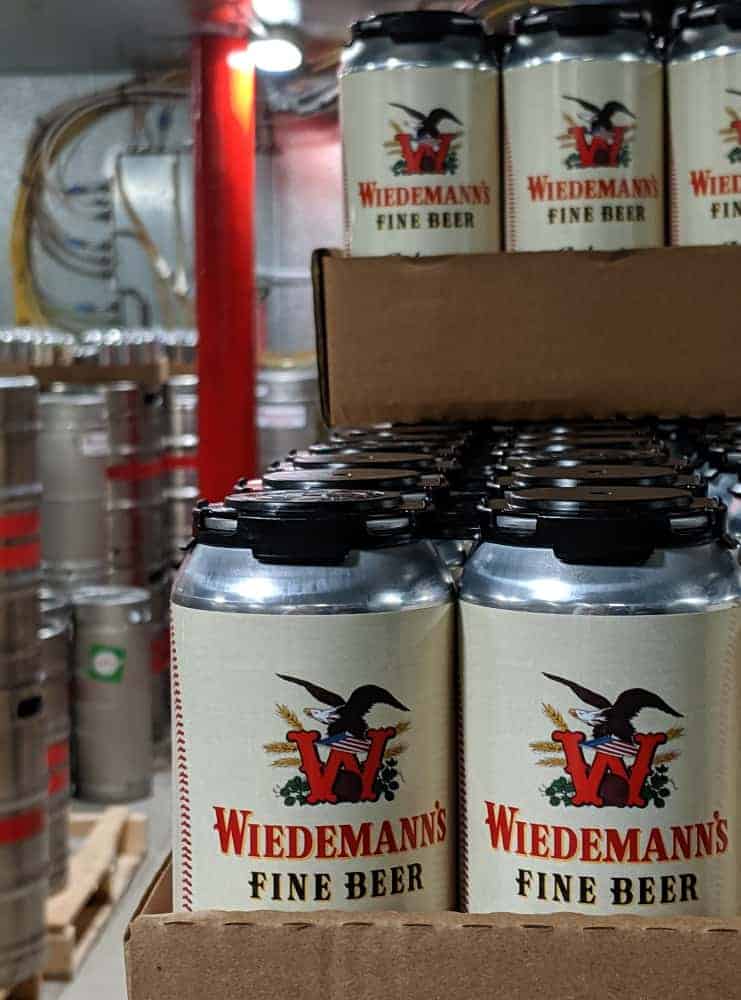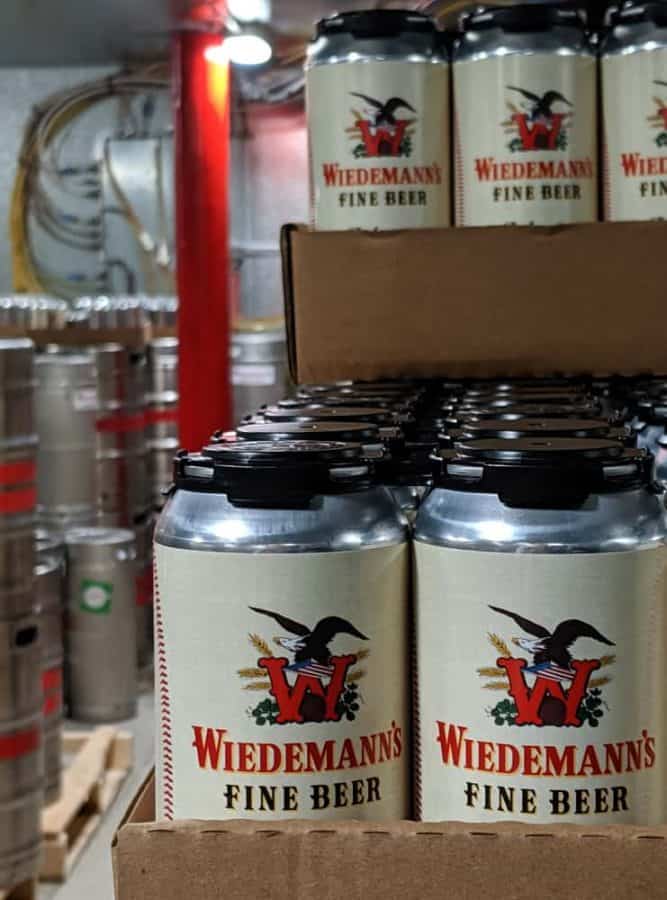 Their growth is impressive. They are just coming up on their one year anniversary at the St. Bernard location!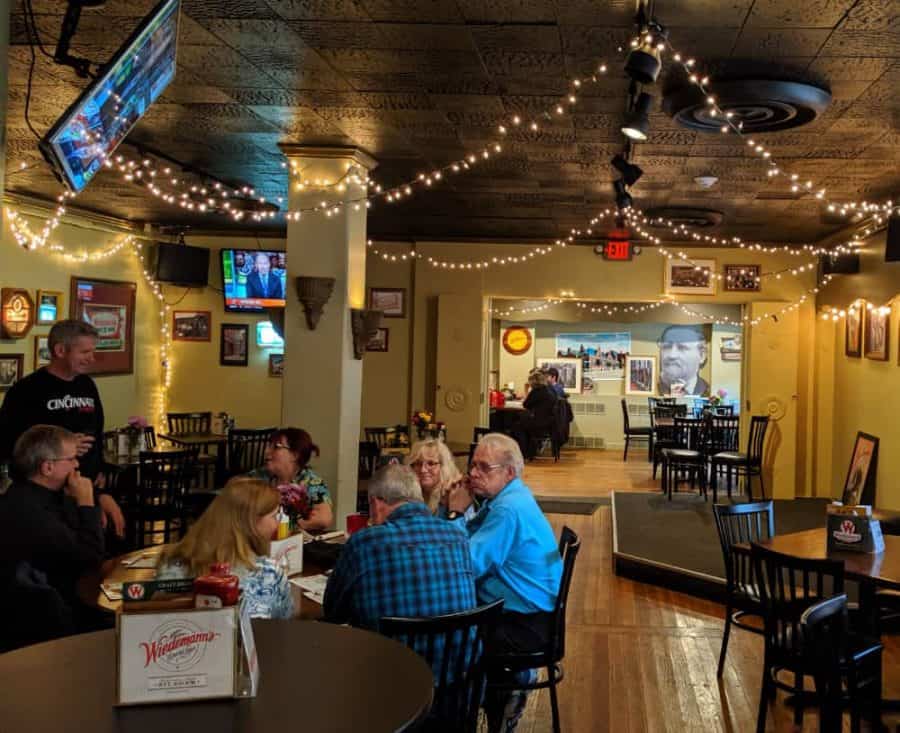 It's not just a brew house! The new Wiedemann Brewery is a full fledged restaurant, serving up a menu of sandwiches, salads, pizza, sausages, and appetizers. They have a few kids selections as well. I went all in and had the Goetta Melt = mighty tasty!
They have two outdoor spaces. There's a good sized deck right off the taproom (see pic below) and they also have a paved lot that they're turning into a beer garden. It's not quite finished yet but they say it will be open sometime soon (should be done in the summer of 2019). The paved area will have a stage and lots of open space.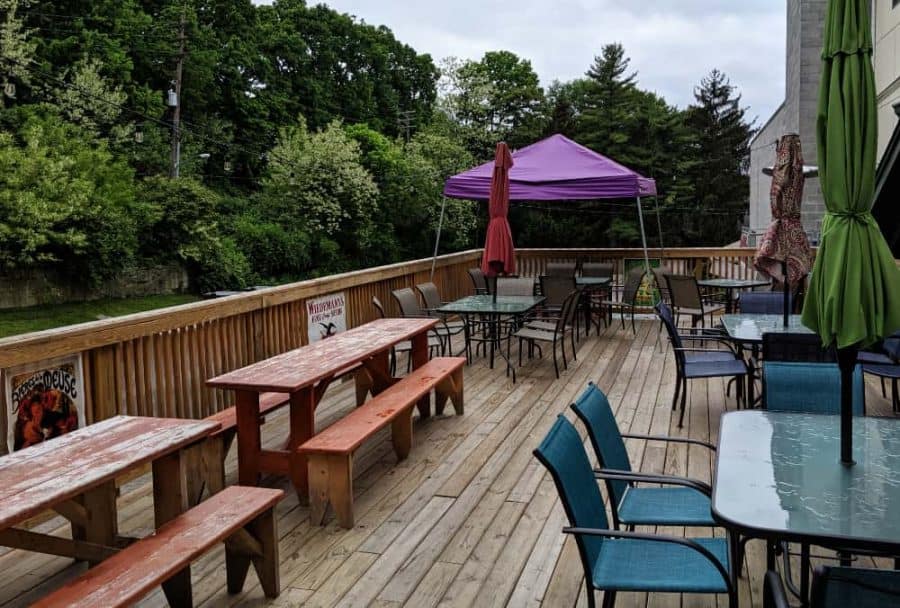 Inquiring Cincinnati Craft Beer Lovers Want to Know…
When can I go? Open everyday of the week.
Do they fill growlers? Yes, they do. Pitchers and 1/2 pitchers of beer are also available.
Do they serve any other alcohol? Yes, they serve beer, wine and liquor.
Where do I park? There's a small shared lot in back of the brewery. There is some on-street and other business parking nearby. See their parking guide here.
Do they have food? Yes, they have a full menu (including a kids menu).
How big is the taproom? Can we hold an event or a party there? The taproom is large and set up as a restaurant with multiple tables. Have an event? Wiedemann will work with parties of any size. They are rehabbing the upstairs into dedicated event space.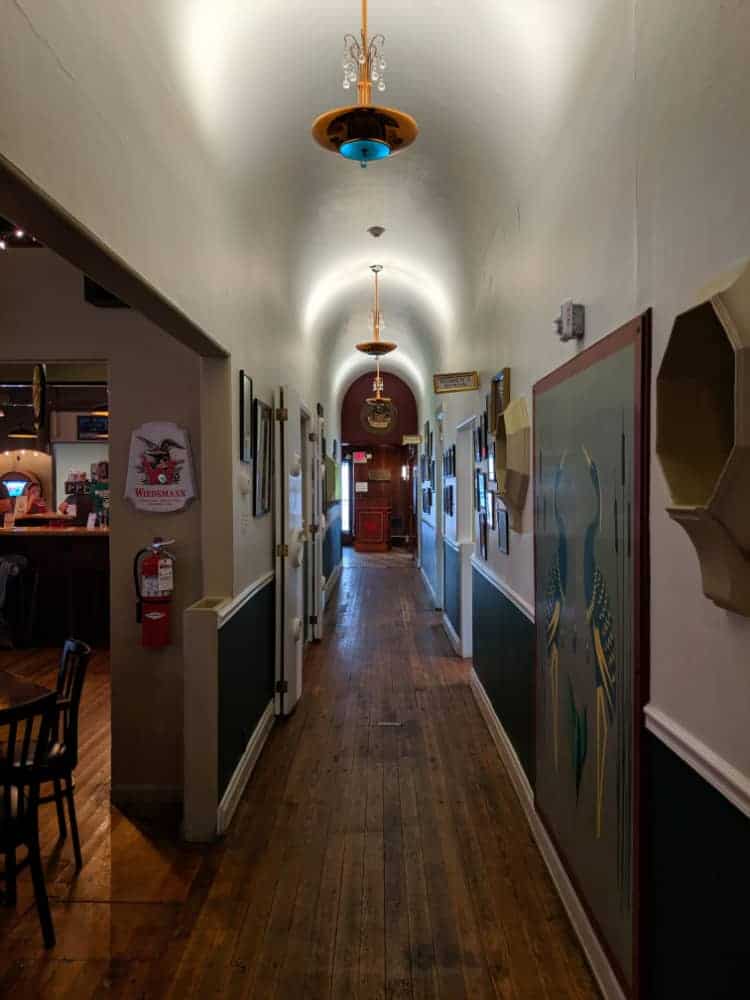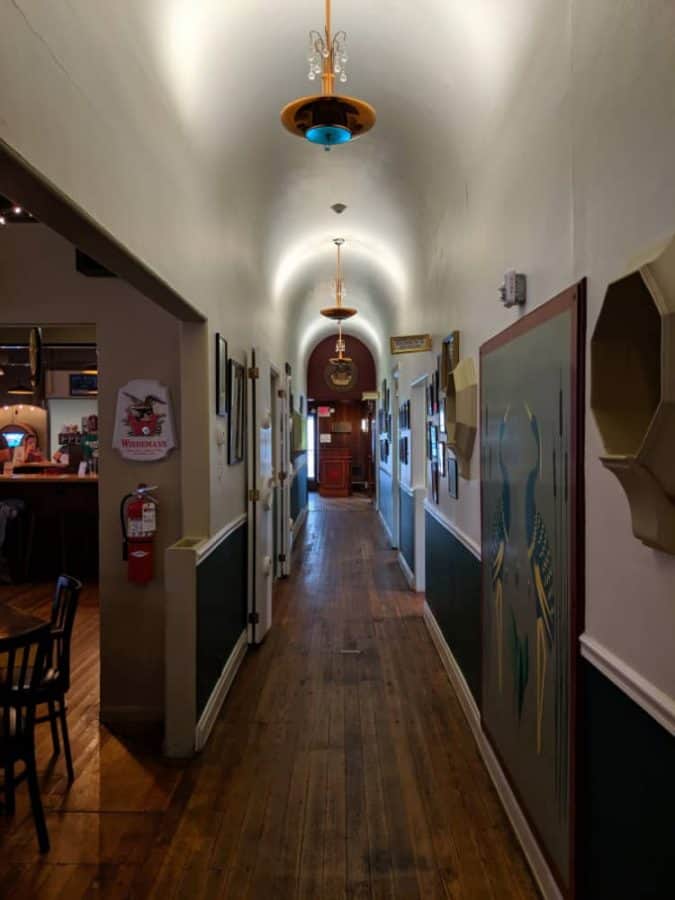 Do they offer brewery tours? Tours can be provided for events or large groups. Call ahead with requests.
Is there any outdoor seating? Yes, there is seating on a deck at street level.
Is the taproom kid friendly? Yes, it is a restaurant atmosphere. They do have a Foosball table and a handful or board games.
Is Wiedemann Brewery pet friendly? Outside only
Wiedemann Brewing Company can be found at:
4811 Vine ST, Cincinnati, OH 45217