Looking for something to do for New Year's Eve in Cincinnati? We've compiled two lists of New Year's Eve events – one for Family Friendly New Year's Eve ideas and one list just for the adult party goers.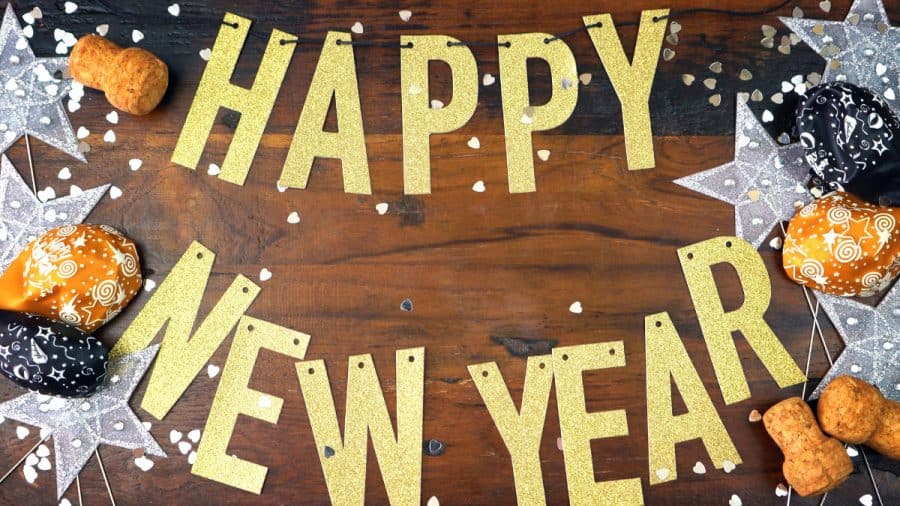 Has there ever been a year that you'd like to say good-bye to more than 2020?! Here are some spots to herald in 2021…
Adult and Kid Friendly New Year's Eve Events:
It's a New Year's Eve Skate at the Fountain Square Ice Rink. All rink patrons will receive *free* 2021 glasses to sport while skating. A Faux Family Countdown will take place at the conclusion of the Winter Wonder Light Show during the 4p, 5:30p, 7p and 8:30p rink sessions. A rink reservation will be required to enter the rink platform or warming tent. Online reservations are required.
Happy ZOO Year!  "Party Animals" of all ages are invited to celebrate the 12th annual Happy ZOO Year at The Cincinnati Zoo. This New Years bash will take place at the Zoo on Thursday, December 31 from 1:00-9:00 p.m. 
BB Riverboats is offering a New Year's Eve Kids Cruise. Come aboard and ring in 2021….just not so late at night! Bring the whole family for a countdown to 2021 at 12:00 noon. Your cruise will be complete with all the party favors as well as a DJ for entertainment. There will be some great activities throughout the day for the kids as well as a tasty lunch buffet. Some of your favorite characters from our Pirate, Princess, and Super Hero cruises will be onboard celebrating with you! Ring in the new year in style without having to stay up to the wee hours of the night.
Beechmont Rollerena will host a New Year's Eve Party, 2020 Style. Admission includes hat, noise maker, balloon, leis, and more. 6-10pm; tickets to be purchased online
Castle Skateland is also hosting a New Year' Eve event. Skate from 6-10pm on Dec. 31. Admission includes a large drink or slice of pizza, raffle tickets, games, and more. Admission tickets are sold online and a limited number will be sold at the door.
New Year's Eve Events for the 21 and Up Crowd Only:
Cartridge Brewing (the new brewery just a bit north of Cincinnati) is doing something a bit different for this "Throwback Thursday" 90s New Year's Eve Dinner and Celebration. Their party will have a 90s throwback theme – back to simpler times when a cassette tape jammed in your dash and Y2K were our biggest worries. Doors will open at 6pm, dinner and drinks will be followed by a faux NYE ball-drop toast at 9:15pm (in a Cartridge stemless flute – yours to keep!); celebration wrapping up by 10pm so you can get home safely. Tickets will be limited (100 max) and available via online presale only.
Mecklenburg's Garden is hosting "Midnight in Munich – 2020 Style", 4-9pm. Enjoy appetizers, traditional NYE menu items, balloon drop and Champagne toast at 6pm (midnight in Munich). Live Music in front bar provided by Mara Moon. More details to come.
Enjoy a New Year's Eve Cruise with BB Riverboats, 9pm to 1am. Cincinnati's sparkling skyline provides a spectacular backdrop as they cruise into the new year. This magical night includes a special three-entree buffet, entertainment, a split of champagne at midnight, late night snack buffet, and party favors. Boarding begins at 8pm.
Celebrate the end of 2020 at MASKerade at Taft's Ale House, 5-9pm. This one-night-only, five-course dinner was created with their brews and specialty cocktails in mind for a dining experience like no other. Come make your last meal of 2020 one to remember before you head home or with friends and family to watch the ball drop.
Northern Row Brewery and Distillery is hosting "Toasting Thru the Time Zones: A Socially Distanced New Year's Eve Party". Celebrate (and drink) your way through Europe, ringing in the new year hour by hour. Reserve a table for your group from 3:30 to 7:30 p.m., as guests are invited to enjoy a Northern Row spin on regional drinks from four different European cities as they ring in their new years, hour by hour. To reserve a ticket or for further questions, please email olivecn@northernrow.com.
Head to Dead Low Brewing for their "European New Year Keg Drop", 4-10pm. You can expect food and drink specials to reflect the countries celebrating the new year during this time! Full award winning Dead Low Menu and bar will be available. Reservations will be accepted on a limited basis. Open seating is available. email events@deadlow.com for a reservation (include #in party, time of arrival, and contact info)
All events were accurate at the time of this posting but things do happen and events do occasionally get canceled or postponed. You should always double check with the event source before you head out the door. Links for each event are provided so that you can be sure the date is still accurate before you head out.