Looking for something to do for New Year's Eve in Cincinnati? We've compiled two lists of New Year's Eve events – one for Family Friendly New Year's Eve ideas and one list just for the adult party goers.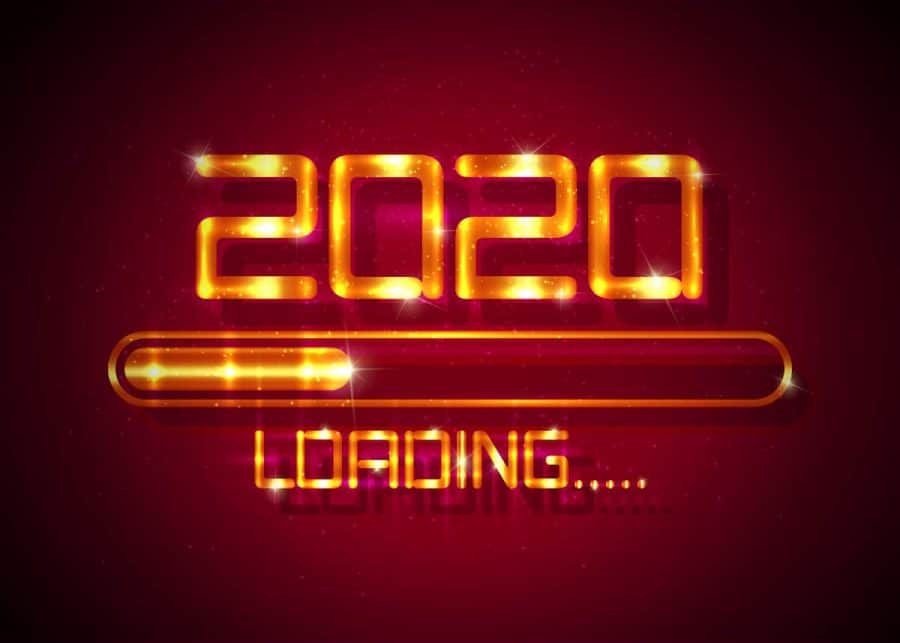 Adult and Kid Friendly New Year's Eve Events:
Head to Fountain Square for New Year's Eve Blast. Ring in the new year at Fountain Square with their family-friendly New Year's Eve. Dance the night away, grab some grub, and participate in goofy games on the Fountain Square stage and rink. Be sure to stick around to welcome 2020 with a fireworks show powered by Cincinnati Bell when the clock strikes midnight. This event is FREE and no tickets are required. 8pm-1am.
Oakley Family New Year's Eve: Come kick off your NYE festivities with all of your Oakley neighbors and friends from 7-9pm on Oakley Square! Family NYE countdown with Rozzi Fireworks on the square will be at 8pm!
Happy ZOO Year! "Party Animals" of all ages are invited to celebrate the 10th annual Happy ZOO Year at The Cincinnati Zoo. This New Years bash will take place at the Zoo on Tuesday, December 31 from 5:00-9:00 p.m. New Years activities will include shows of Winter Wonders by Madcap Puppets, New Years celebration handouts, and the Zoo will cap off all celebrations with an EARLY countdown with fireworks presented by Rozzi Fireworks.
Enjoy a New Year's Eve Overnight at the Newport Aquarium. Gather the family and ring in the New Year with thousands of the most exotic aquatic creatures! Sleeping under the stars has nothing on sleeping under the sea at this one-of-a-kind New Year's Eve experience – the first of its kind. Enjoy music, dancing, games, crafts, snack stations, special animal encounters, a ball drop with a kid-friendly toast at midnight. Plus, explore aquarium exhibits like Stingray Hideaway, the underwater tunnels and take a trip across Shark Bridge, just inches above a tank full of sharks! As an added bonus, your Overnight Adventure includes free admission to enjoy the aquarium the next day.
New Year's Even Evening Adventure at the Newport Aquarium. Enjoy the fun of the music, dancing, games, crafts, snack stations, special animal encounters, ball drop with midnight toast, and the aquarium exhibits from 7pm until 12am without sleeping at the aquarium overnight (see paragraph above for details on the overnight). 7pm-midnight
Cincinnati Museum Center will be celebrate with "International New Year's Eve", 11am – 5pm. Each hour from 11 a.m. to 5 p.m. they will feature a different country and their unique culture with music, activities and crafts plus a count down to their New Years! You don't even need a passport – they'll provide one for you for this free event!
End your 2019 in a family friendly setting with Cyclones Hockey and their special NYE Fireworks. The Cincinnati Cyclones NYE Fireworks Night has a special start time of 6pm to make sure your little ones can watch the game, the fireworks display, and still make it home for bedtime.
Kings Island is offering a brand new family-friendly New Year's Eve event: New Year's Eve at WinterFest! Join Snoopy's Rockin' Countdown Party, see Charlie Brown's New Year's Eve Celebration, and finish the night with fireworks at the stroke of midnight! 5pm – 1am
Northgate Mall hosts "NOON Year's Eve" with free fun, games and a kid's countdown at noon! Dec. 31, 10am – 12:30pm. They'll have music, dancing, party favors, balloon art, and a kiddie countdown at noon.
The Kenton County Library is hosting a Teen New Year's Eve Party. Enjoy an afternoon New Year's Party with food, a movie and a craft. Teens only. 2:30-4pm.
BB Riverboats is offering a New Year's Eve Kids Cruise. Come aboard and ring in 2020….just not so late at night! Bring the whole family for a countdown to 2019 at 12:00 noon. Your cruise will be complete with all the party favors as well as a DJ for entertainment. There will be some great activities throughout the day for the kids as well as a tasty lunch buffet. Some of your favorite characters from our Pirate, Princess, and Super Hero cruises will be onboard celebrating with you! Ring in the new year in style without having to stay up to the wee hours of the night.
New Year's Eve Events for the 21 and Up Crowd Only:
Rhinegeist NYE 2020. On Tuesday, December 31st, the taproom morphs into a futuristic dance-a-thon. DJs Matt Joy + SKG will be spinning tunes from the other side of time, a photo booth will be keeping tabs on the present, and a balloon drop will mark our passage into the new decade. General Admission is $20 (door only), first come, first serve. Cash encouraged.
Voodoo Masquerade at March First Brewing. They will be transforming the taproom into a bourbon street experience with their old taproom morphing into a dark voodoo lounge. So dress up in your best, grab a mask and join in for a great party celebrating the coming of 2020! Party starts at 8pm and they will have live jazz from The Cincdicate from 8-12:30!
Dust off your cassette tapes and tease up your hair for Taft's Totally 80's New Years Eve. The DJ will be spinning all the gnarly hits of the 80's (with some current tracks mixed in!) on the dance floor and they'll have karaoke running on the bottom floor all night long. Happens at Taft's Ale House located at 1429 Race Street (downtown), starting at 7pm.
West Side Brewing is throwing a New Year's Eve Bash. Welcome 2020 at the taproom this New Years Eve! Enjoy a night of live music, appetizers from Phoenix Lounge, and staged photo backdrop to capture the memories! The fun starts at 8:30pm.
3 Points Urban Brewery is hosting "First Midnight", starting at 9pm. When the ball drops, the room transforms. Blacklights will illuminate the space at midnight, revealing previously invisible face paint and more. Invisible glow makeup artists included in your ticket so that when the lights change, you're ready!
Sonder Brewing's 2nd annual New Years Eve party is roaring 20's themed, a perfect to kick off a brand new decade! Glamour and glitz attire welcome! Their exclusive ticketed event gets you: a live dueling pianos show with Ashton Wolf Dueling Pianos, unlimited drinks(includes beer, feature cocktails, and wine), sparkling wine toast at midnight, heavy hors d'oeuvres from BrewRiver, and more. Their party starts at 7pm.
MadTree Brewing Co. is hosting NYE 2020. They will transform the entire brewery into a swanky, underground lounge complete with luxurious living rooms, specialty cocktail bar, neon lights, photo booth and live music for all. Enjoy light bites provided by Catch-a-Fire Café from 7:00 pm – 9:00 pm, and a specialty pizza buffet just in time for those late-night cravings at 11:30 pm.
Midnight in Munich at Mecklenburg Gardens. The evening begins at 4:00 PM with authentic German beer specials, hors d'oeuvres and live music from Everything's Jake in the Bier Hall as well as live music in our main bar. At Midnight in Munich (6:00 PM Zinzinnati time), we'll celebrate the New Year with a champagne toast and a live stream of the Brandenburg Gate fireworks in Berlin! Dinner will be served following the celebration.
Enjoy a New Year's Eve Cruise with BB Riverboats, 9pm t0 1am. Cincinnati's sparkling skyline provides a spectacular backdrop as they cruise into the new year. This magical night includes a special three-entree buffet, entertainment, a split of champagne at midnight, late night snack buffet, and party favors. Boarding begins at 8pm.
Queen City Exchange will have an open bar, appetizer buffet and a champagne toast at midnight! 9pm-2am
FUNK OFF 2019! New Year's Eve at Urban Artifact. 9pm – 1am. Join in as they say FUNK OFF to 2019 with Ouiwey Collins and the Funk Squad and a post toast dance party with DJ Huggybear.
It's a Roaring Twenties New Year's Eve Party at Hotel Covington, 9pm – 2am.
Topgolf is ringing in the New Year by throwing one of their biggest parties of the year. Enjoy live entertainment, a chef-inspired menu and an unforgettable midnight celebration. Upgrade to the VIP experience for exclusive access to an all-inclusive Premium NYE Feast with carving station and a bottle of bubbly* to share with friends.
Each year Vinoklet Winery throws a fantastic party for New Year's Eve that you don't want to miss. Wine, Beer, Dancing, & Music by DJ Dave King. This event is for those 21 and over.
Tin Roof – Cincinnati will be kissing 2019 goodbye and greeting 2020 in style with live music and good times. Tin Roof will transform into one of the most amazing light shows like you've ever seen! Tyler Moore Band hits the stage at 9pm and DJ Kombat takes over after the ball drops!
Mark one thing off your holiday to-do list and secure your NYE ticket for the celebration at The Birch! Enjoy dinner by the bite!
New Year's Eve Party at The Point. Join in the celebration at Schwartz's Point Jazz Club on Tuesday, December 31st, from 7:30pm to 12:30am, for a magical, exclusive, New Year's Eve Party. You'll feel as if you've gone to New York City for the night – enjoying excellent Brazilian Jazz, a delicious Buffet Dinner, and topping it off with a Romantic Champagne Toast. Ring in the New Year in this intimate, classy, best-kept-secret in town. Lending their excellent musicianship and joy in the music, The Phil DeGreg Trio, with fantastic rhythms from their special Brazilian guests, Kiko Sebrian on Drums & Giovanni Sena on Bass, this group will take you on a trip to the exotic jazz shores of Brazil for a night – providing a truly unique New Year's Eve experience for you and your accompaniment at The Point!
The Trailer Park Floosies want you to have a Happy New Year at MVP Sports Bar & Grille!
St Anthony of Padua Maronite Church is hosting a New Year's Eve Part. Join in or a delightful second annual New Year's Eve Party with delicious food, drinks, music and dancing. Alcohol is BYOB.
Swing in the New Year with CincyHop! Join in for Cincinnati's annual NYE dance! They will be swinging tunes into 2020. If you've never been swing dancing before, it's a great time to learn! Bring a friend, and come on out. Snacks and champagne will be provided. Beginner Swing Lesson included!
Knights of Peter Calver promote the best New Year's Eve Dance Party in Cincinnati. You asked for the best you got the best Old School New Years Eve Dance Party in Cincinnati. For only $25.00 everything is included. BYOB – Your dinner- party favors – set ups- midnight champagne toast.
Head to the Backstage Event Center for their 2020 NYE Masquerade event. This countdown party will consist of cocktails & dancing into the new decade. Gentleman, pull out your best ties… Ladies, your most glamorous dress… and celebrate Downtown Cincinnati style. The event starts at 9pm.
It's a 20/20 New Years Eve Party at 21C Museum Hotel. Celebrate the start of a new decade at the place where contemporary art and innovative hospitality converge to create experiences that embrace what's new and what's now. The first 300 guests to arrive get a pair of diffraction glasses to heighten the technicolor effects produced by Lapis Laser Display in the second-floor gallery. In the ballroom, DJs Glittertitz will be pumping out the optimal beats for shaking out 2019 on the dancefloor and Dancefix will be there to lead the way. 9pm – 1am.
JACK Cincinnati Casino (future home of Hard Rock Casino) wants to you to be Rockin' Into the New Year. They have two parties – one in their Event Center and one in their Party Room. Both parties start at 10pm.
The Righteous Room wants to help you bring in 2020 with ease. No New Year's Eve plans? No problem. On Tuesday, December 31st, have the best, no-stress New Year's Eve. Get your last-minute group together for The Righteous Room's NYE celebration. There is no ticket needed, and no cover. Join in as they ring in the New Year with $10 glasses of G.H. MUMM Champagne and $50 bottles. A stress-free New Year's Eve brings a stress-free year!
Bring in 2020 with an intimate celebration at Low Spark on Tuesday, December 31st. While counting down the minutes to the New Year, sip on $10 glasses of Nicolas Feuillatte, or grab a bottle for you and your friends for $40. If champagne isn't your style, you can "cheers" to the New Year with $3 select shots!
New Years Eve at the Netherland Plaza – We're hoping the Continental Ballroom will be one of the "hottest" NYE parties in Cincinnati for 2019/20 but the details aren't out yet!
New Year's Eve at Tokyo Kitty; 2019/20 event info not out yet
Rosedale OTR does not have their details out yet.
We will update with The Stretch's 2019/20 info as soon as it's available
All events were accurate at the time of this posting but things do happen and events do occasionally get canceled or postponed. You should always double check with the event source before you head out the door. Links for each event are provided so that you can be sure the date is still accurate before you head out.