This post is part of a sponsored partnership with Great Parks of Hamilton County.
Lake Isabella is more than just a fishing destination. Yes, it's known for being a great place to fish but there's so much more!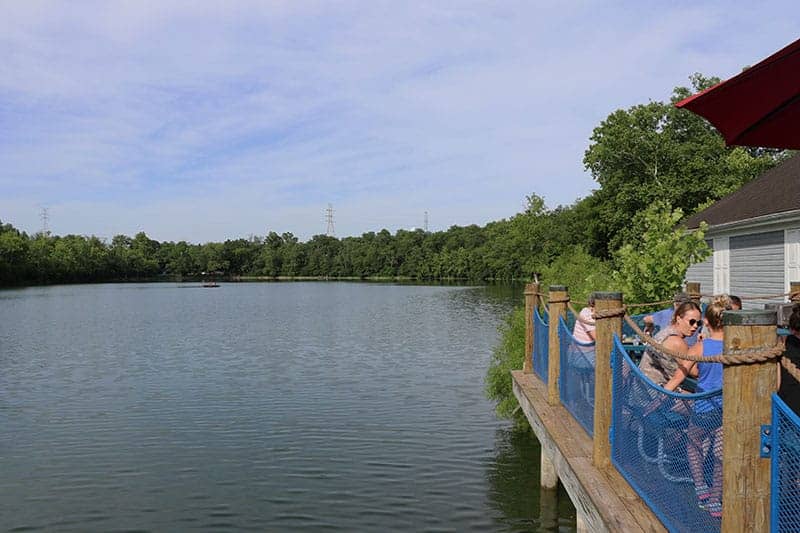 Gone Fishin'…
The main attraction is Lake Isabella, a 28-acre pay lake on which you can fish (with a purchased ticket from the boathouse). It is stocked weekly from March through October with catfish, bluegill, trout, and perch. You can fish from the bank, from the dock, or from a rental boat.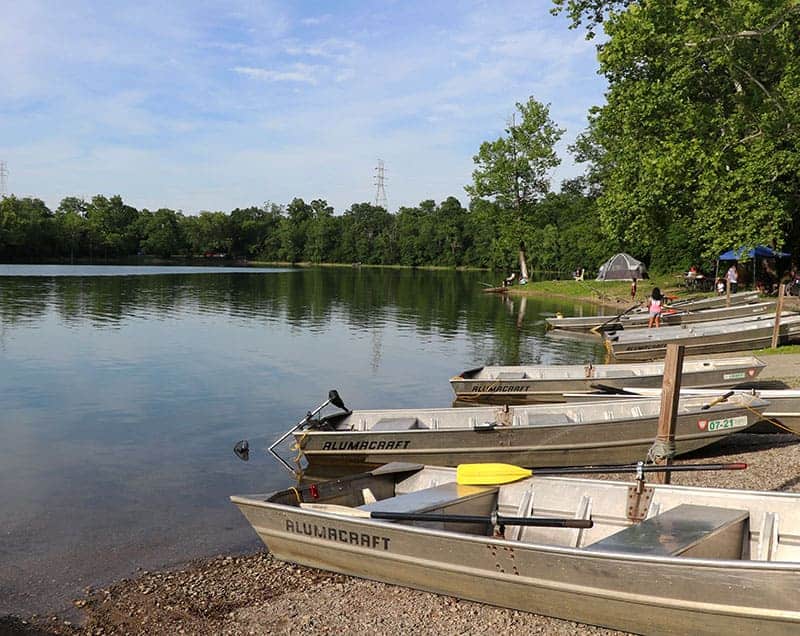 There's a boathouse where you can purchase an assortment of rods, reels, lures, artificial and live bait, as well as a snack bar and plenty of seating out on the deck.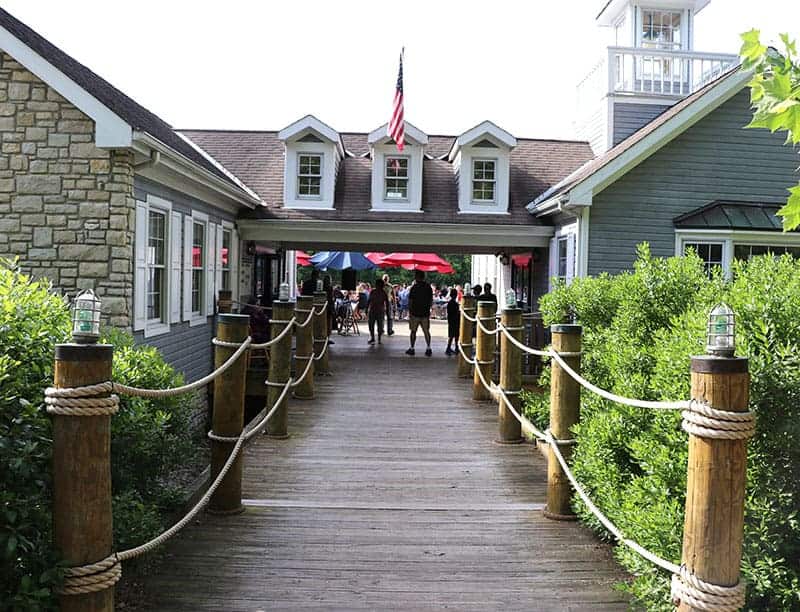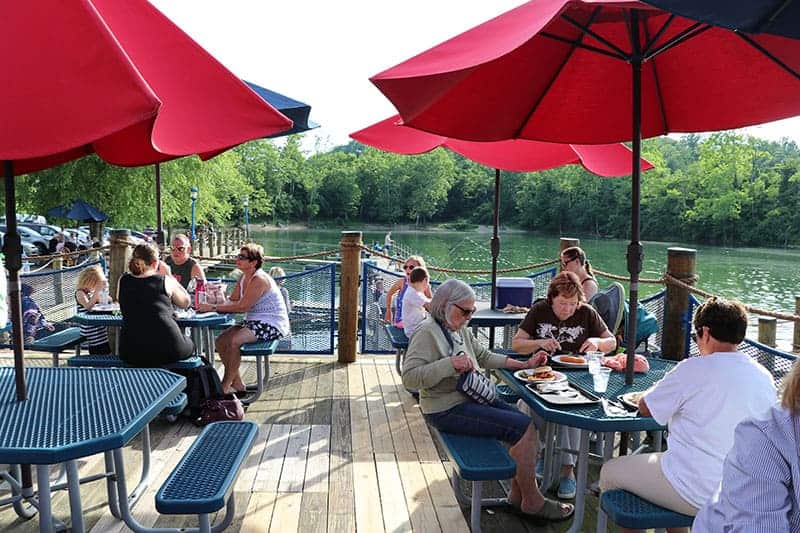 Friday Night Grill Outs
You can enjoy a Friday Night Grill Out at the boathouse on select Fridays in June and July (see dates and times here). They offer steaks, hot dogs, brats, hamburgers, and a variety of sides. The food is grilled outside and served inside (at the Chart Room). Drinks are available for purchase as well, including beer. Seating is available on the dock and some seating is available inside as well.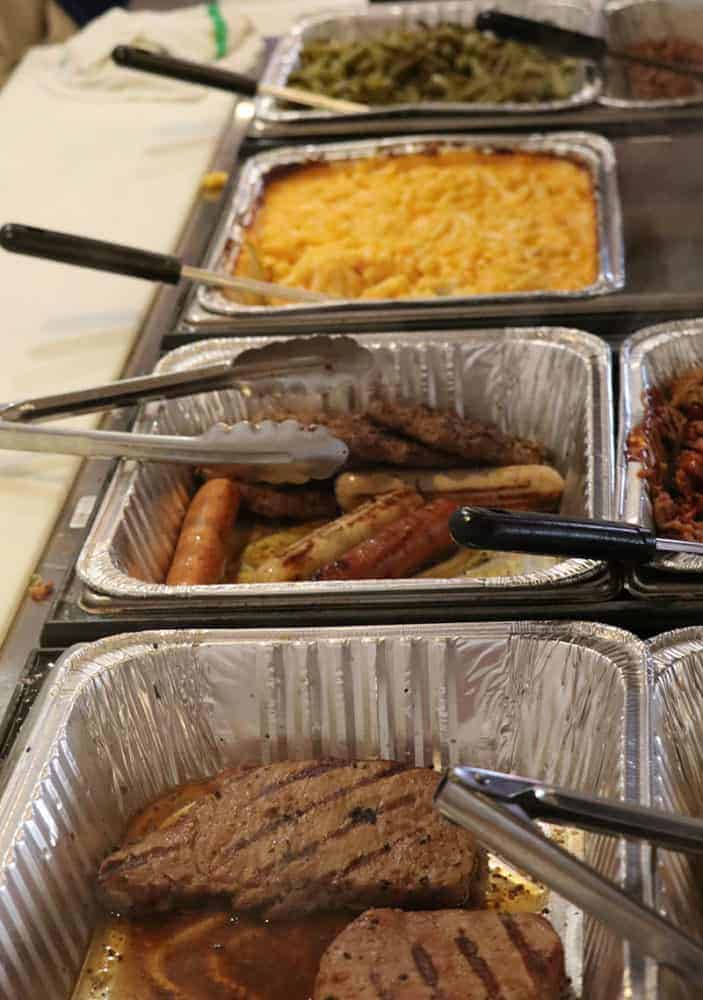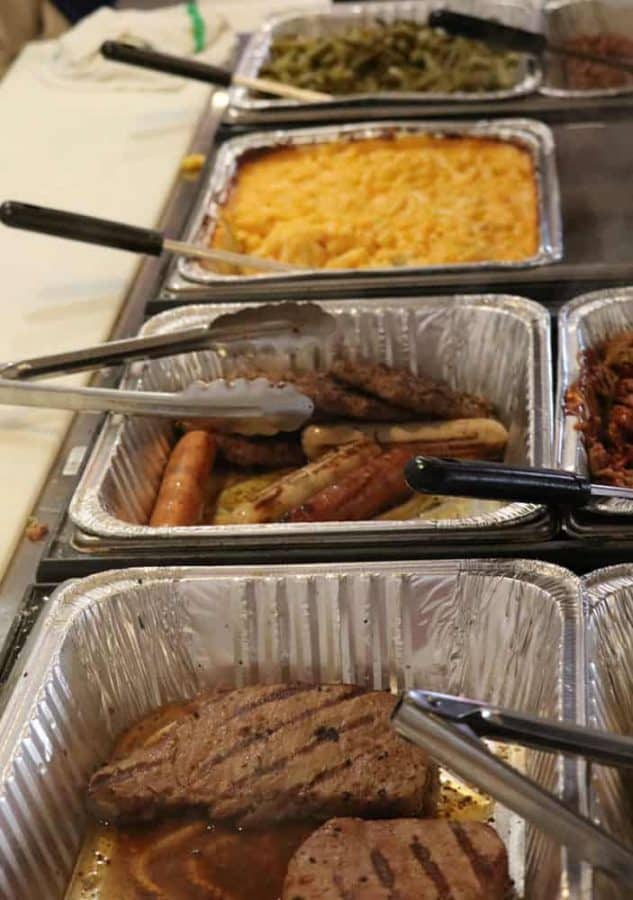 We enjoyed a nice evening out at the Friday Night Grill Out. We sat on the dock and enjoyed live music (line-up changes each week). The food was good and reasonably priced. And I didn't have to cook = WIN! ???? It was a great night to sit out on the lake.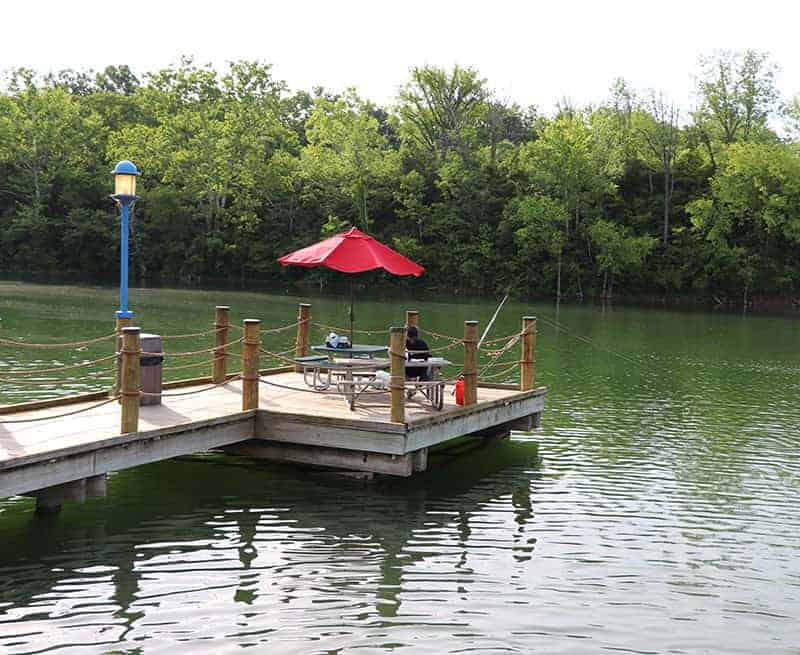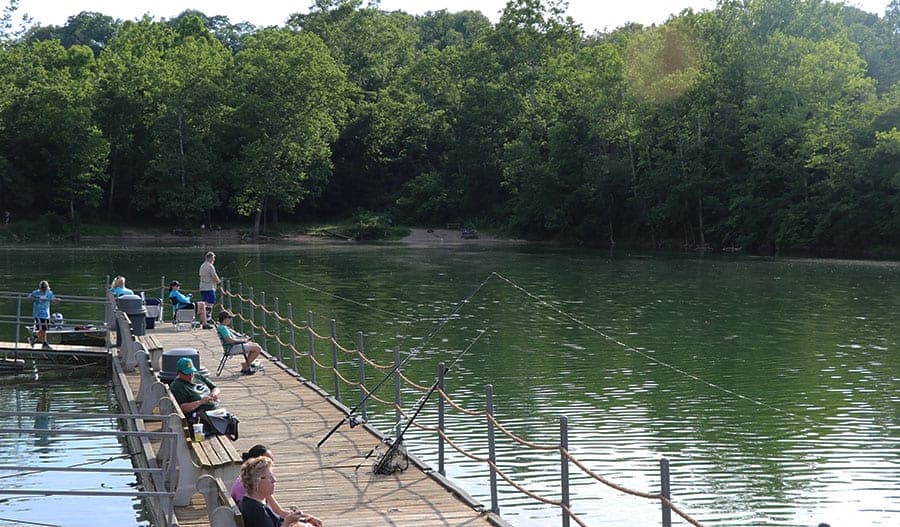 Playground Fun
After dinner we explored the rest of the park. There's a nice kids' play area with a soft, padded play surface. This would be a great place to play, even after it's been raining (no dirt or mulch). Benches surrounded the playground. There's plenty of open field space there as well – great for Frisbee or a pickup ball game.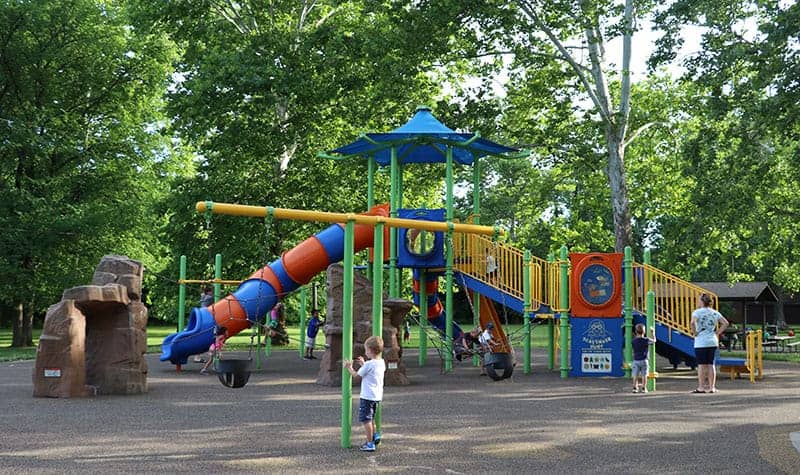 And new for 2018 – a campground!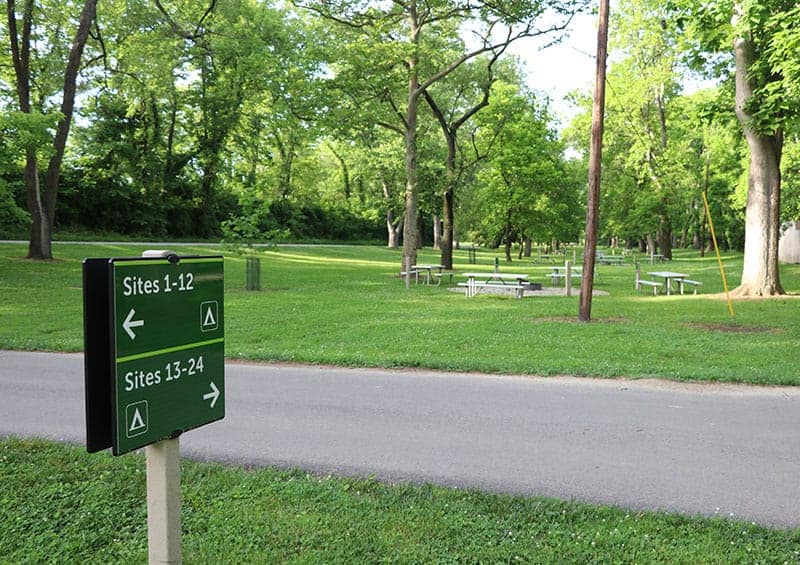 The campground has 24 primitive tent camping spots. The campground is set amongst numerous large trees and is well shaded.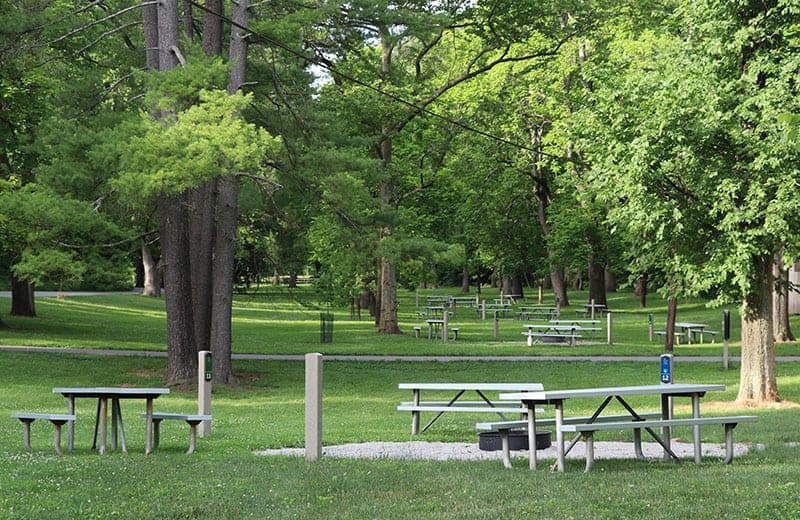 The campground is broken up into groups of four campsites. Each site has its own picnic table. Four sites share one fire pit.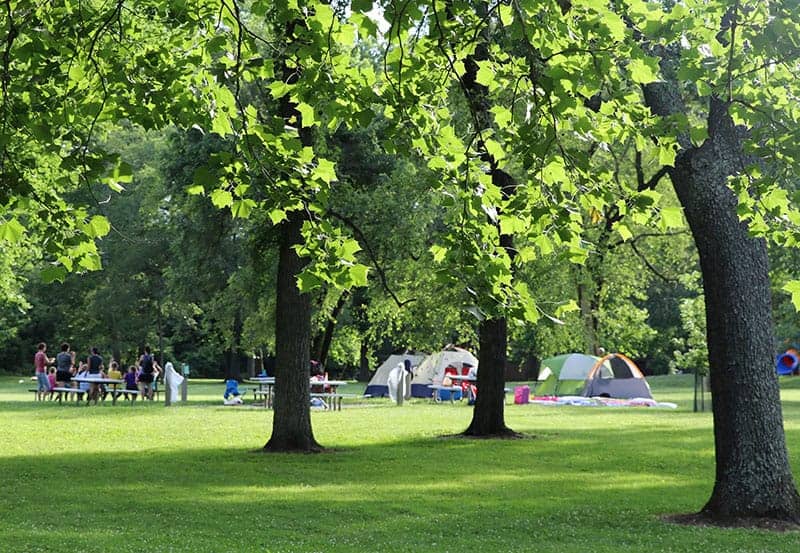 The campground is close to the playground and within walking distance of the boathouse. Port-O-Let bathrooms are available with potable water and gray water amenities located on site. Parking at the campground is available and they even have carts you can use to get the goods from car to campsite. Be aware that reservations are required for the campground.
We had a great time at Lake Isabella and will return (with kiddie fishing poles in hand). Check it out the next time you want to explore a new spot!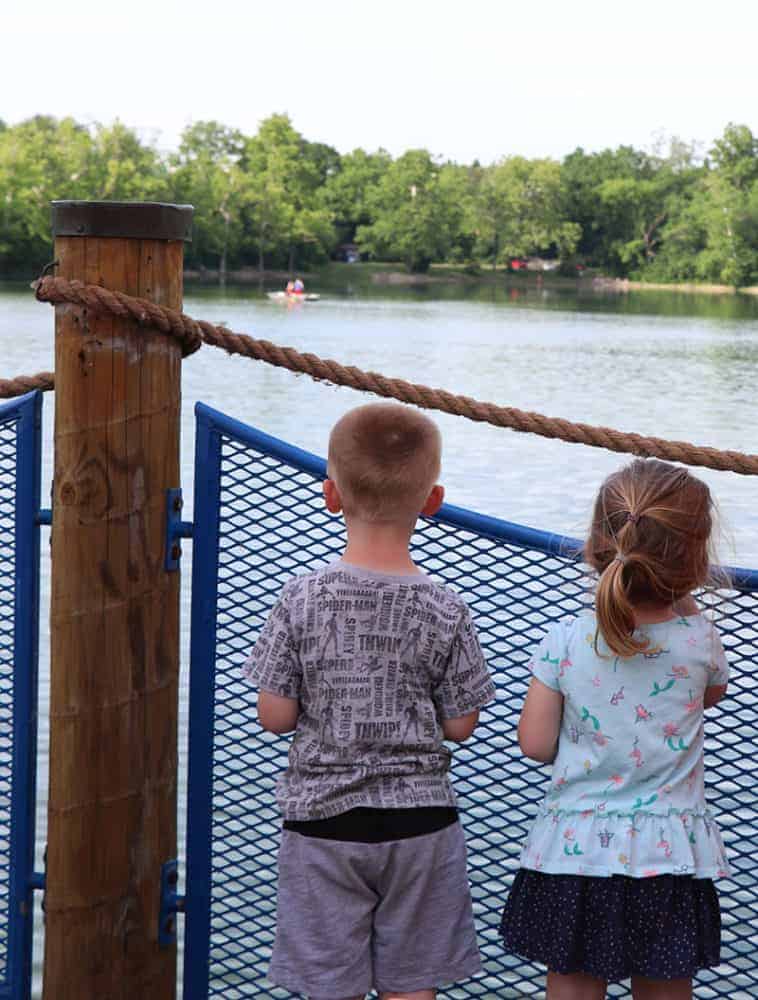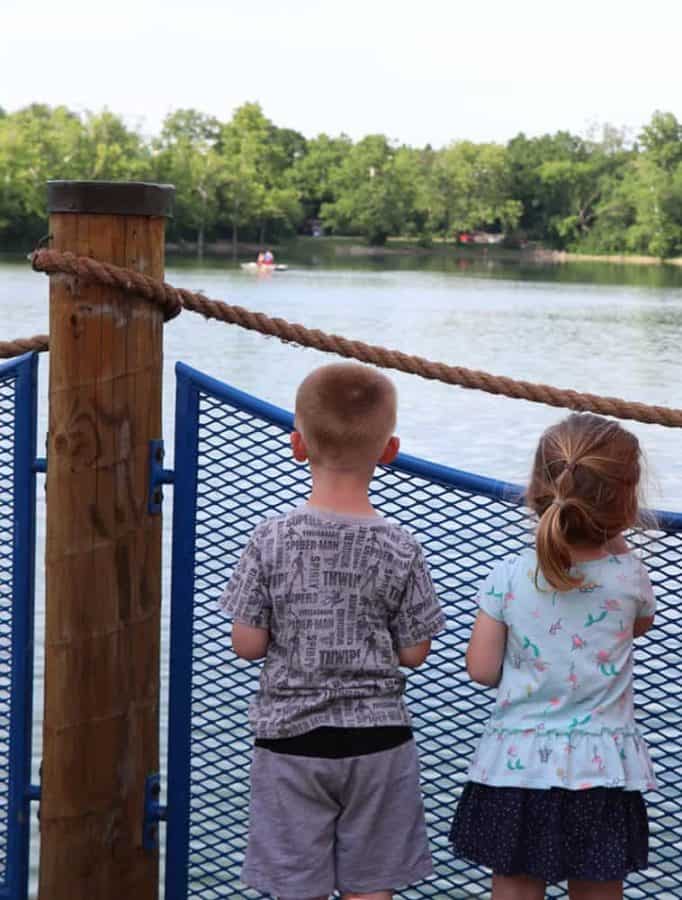 The park hosts fishing tournaments for adults and children, summer day camps and group fishing clinics. Find all the upcoming events at Lake Isabella here
Lake Isabella, one of the Great Parks of Hamilton County*, is located at 10174 Loveland-Madiera Road, Symmes Township, Ohio 45140
*Valid Motor Vehicle Permits are required for every vehicle entering a Great Park of Hamilton County.