Do you have a favorite restaurant? One where you'd have anything on the menu and love it? Taste of Belgium is on my short list of places like that. Whether it's their Waffles and Chicken or their Brussels Sprouts or their hamburger – put it in front of me and I'll be a happy girl.
We recently decided to go out to enjoy weekend brunch. We were headed downtown so Taste of Belgium in Over the Rhine was the perfect choice.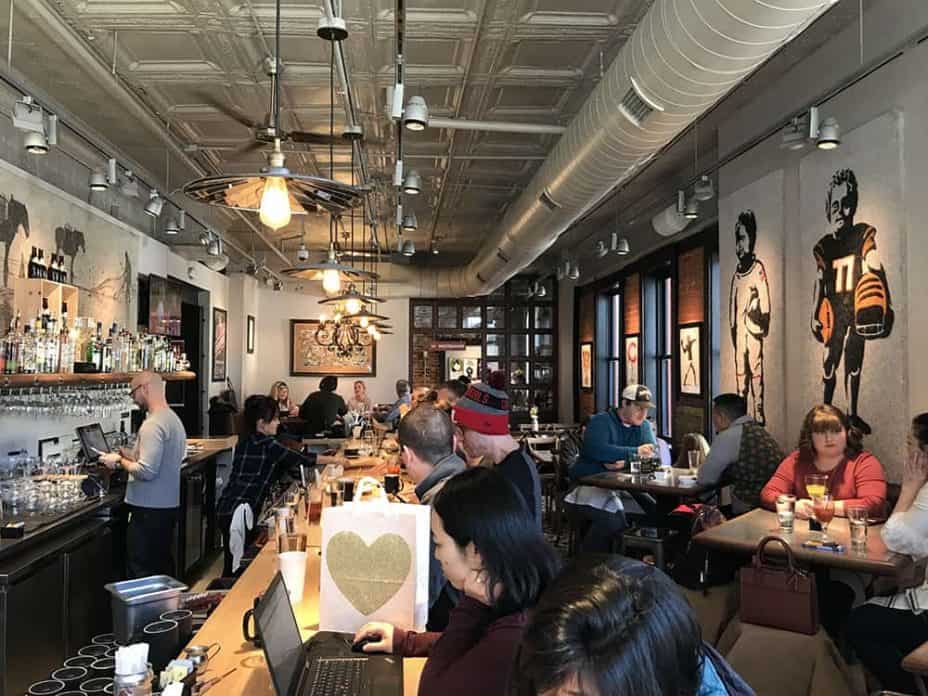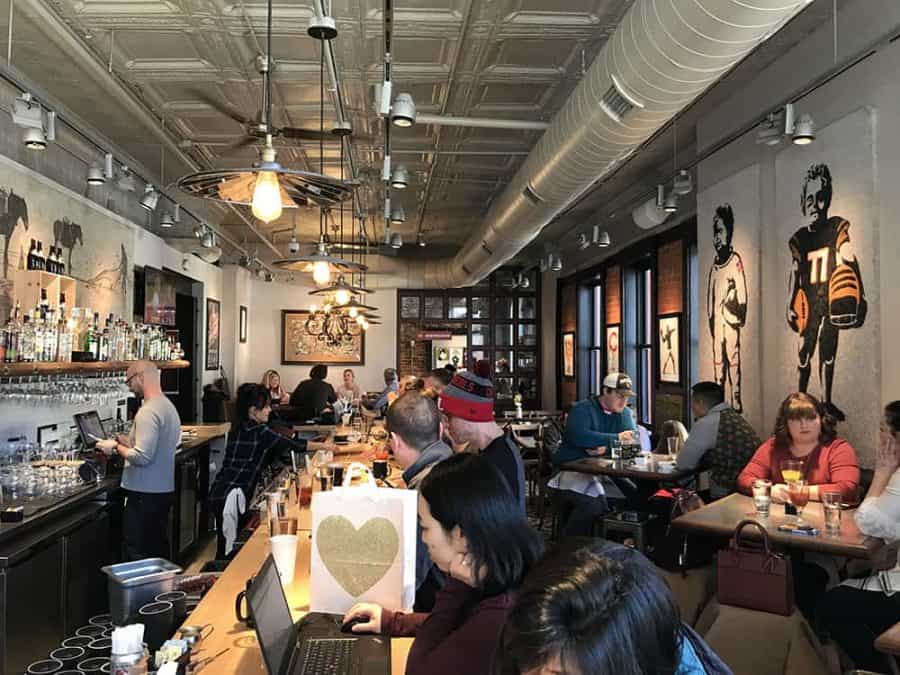 I am terrible about always ordering the same thing once I find something I love. Seriously, I have been to Salazar a number of times and have only ever had the hamburger (best in town by the way).
And I do, of course, have an item like that at Taste of Belgium. It's the Goetta Hash. Knowing that I should really try something different, I decided to try the Chicken, Biscuits, and Gravy. And I was not disappointed!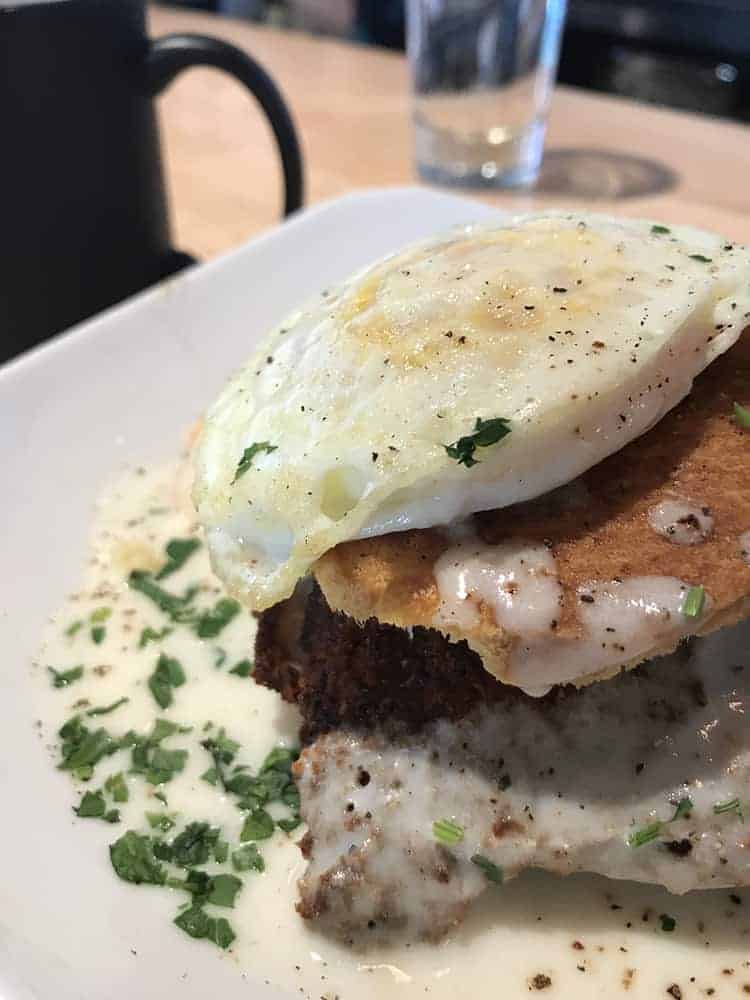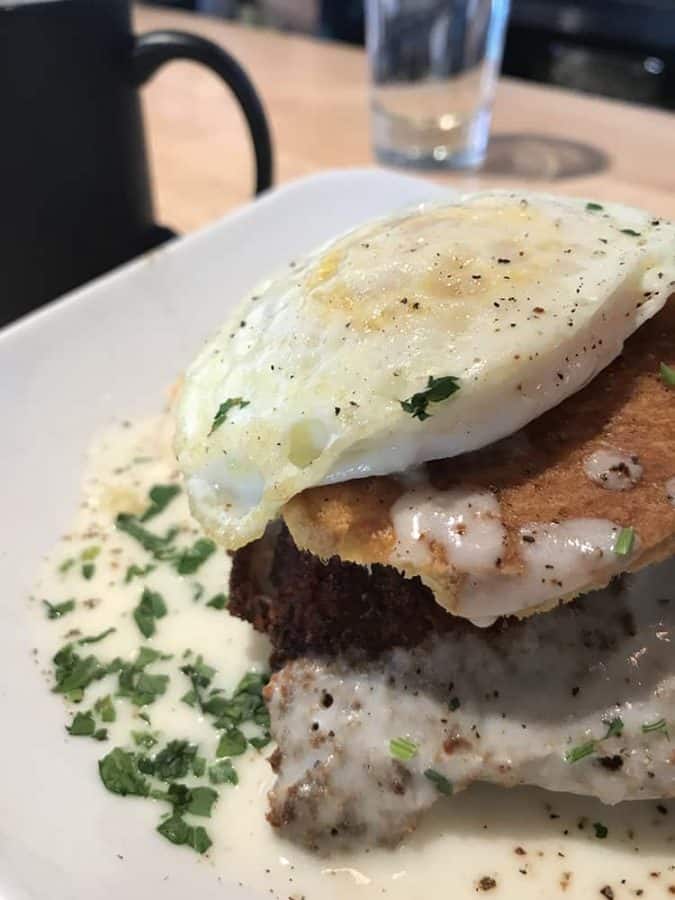 In that stack above you'll find a buttermilk biscuit topped by a LARGE piece of fried chicken. Cover all of that with peppered gravy and a sunny-side-up egg and you've got a delicious meal.
The brunch menu at Taste of Belgium includes breakfast items as well as lunch items. You can enjoy Crepes or their yummy Galettes (a savory crêpe made from buckwheat flour), Waffle and Chicken, a Brunch Burger served on a waffle, all kinds of sandwiches, omelets, waffles (of course), and so much more.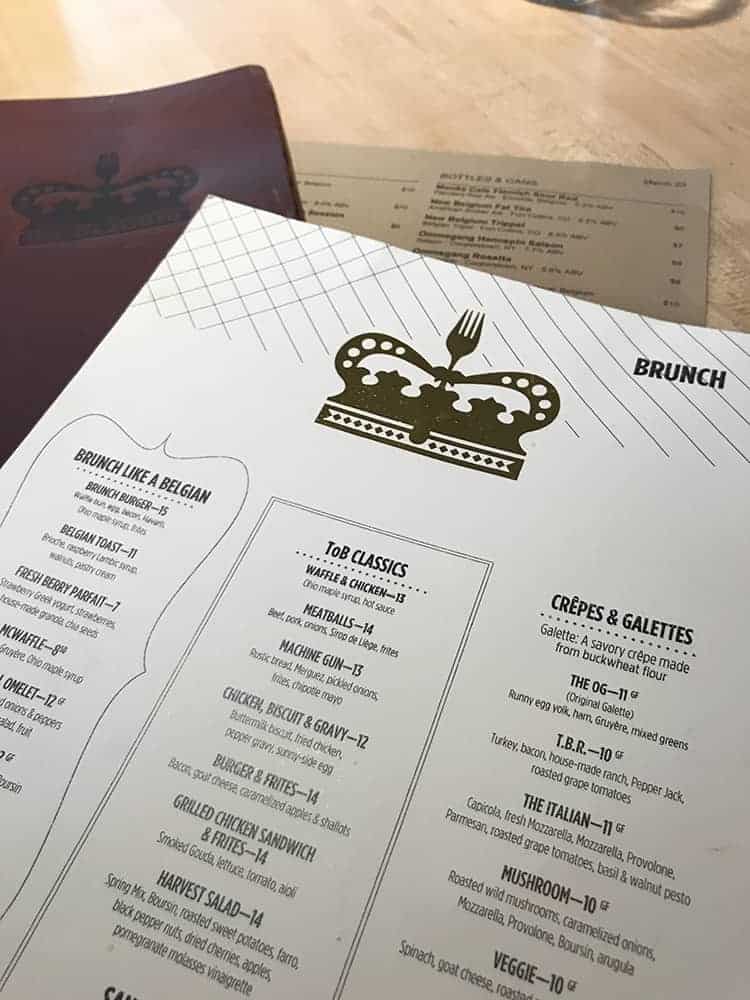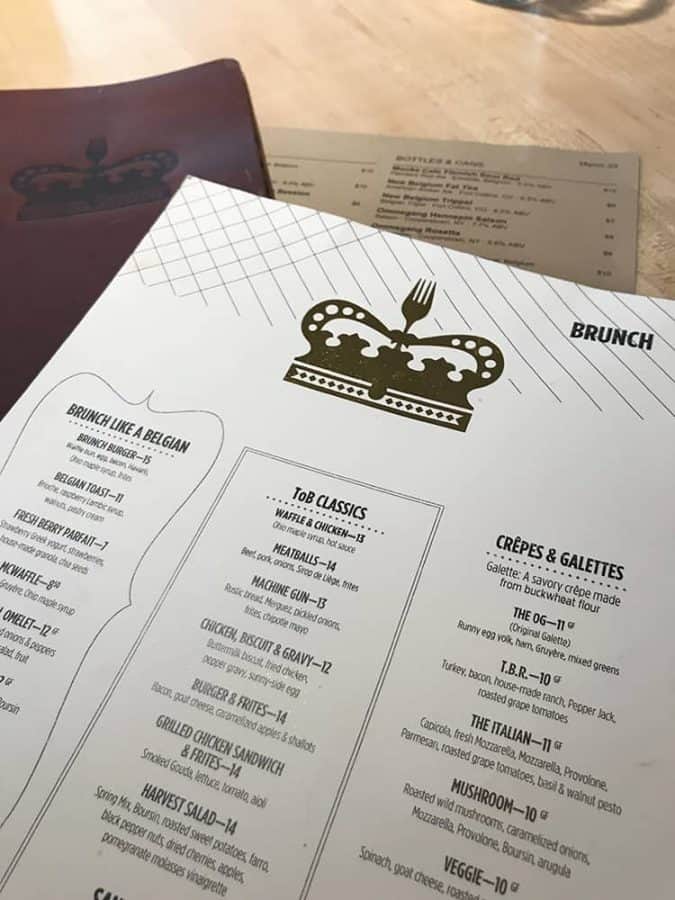 They do have a bar and cocktail menu as well. The Over the Rhine location has a full bar and a number of draft beers (selections will vary).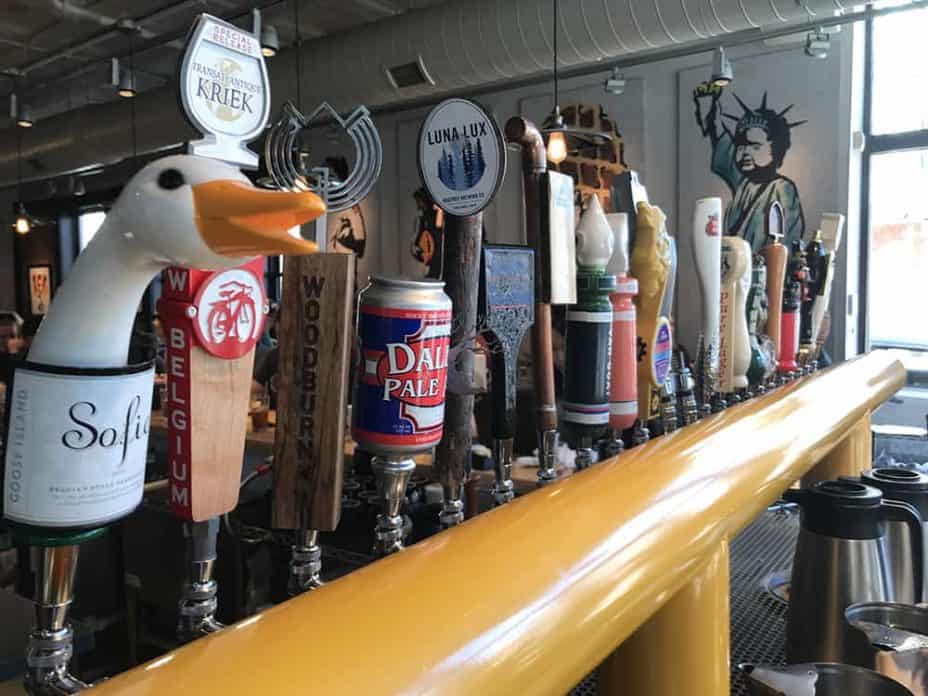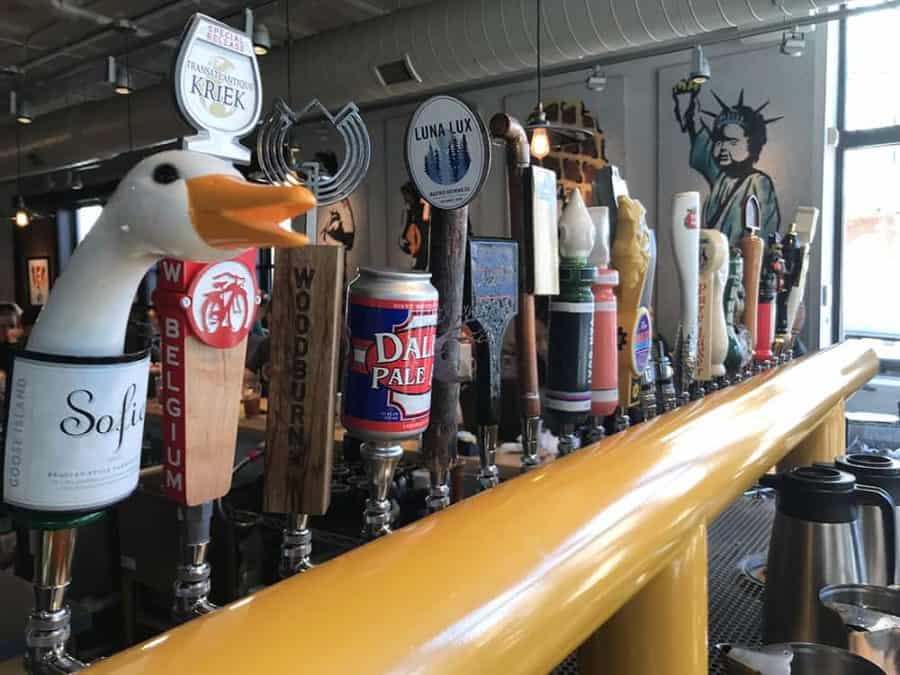 As far as seating goes, Taste of Belgium in Over the Rhine has a long bar (where you can order drinks AND food), a number of tables (both large and small), plus a counter where you can sit and watch the kitchen (as seen on the right in the pic below). There is a long bench with tables (at the back of that pic below) that can be used for a large party.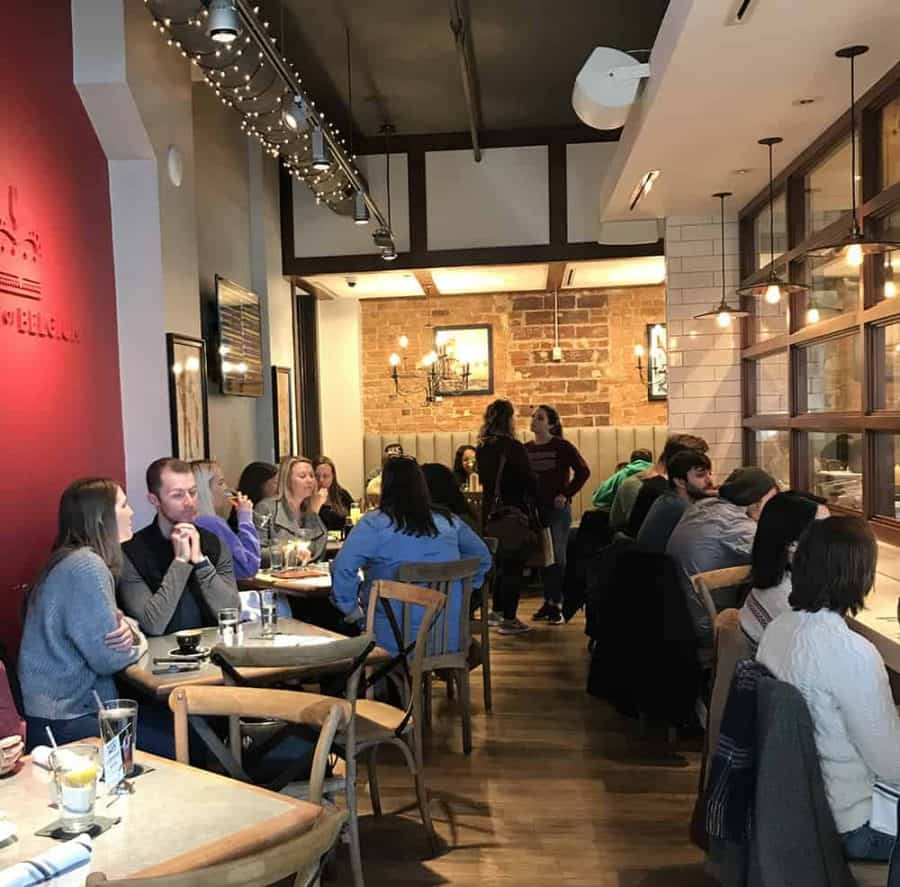 Taste of Belgium does offer reservations at the Over the Rhine location. Click here to make your reservation.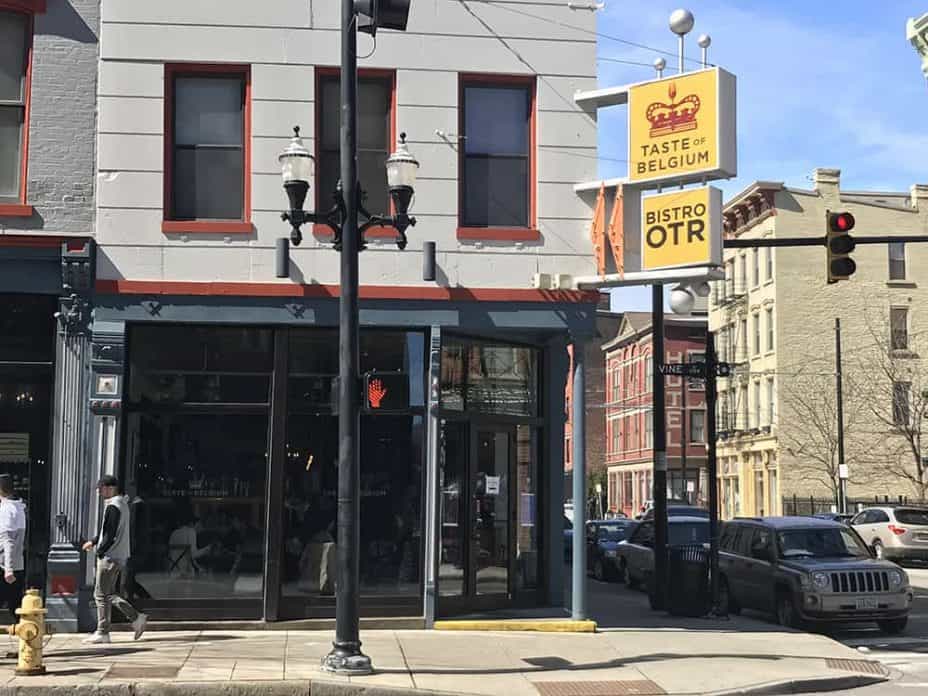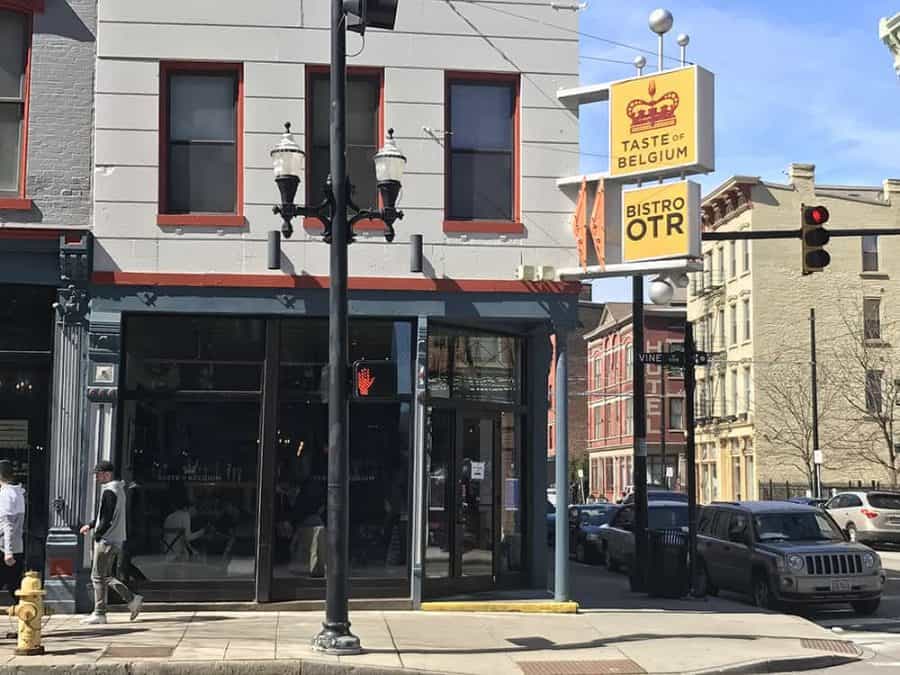 Taste of Belgium (Over the Rhine location) is located at 1133 Vine Street, Cincinnati, Ohio 45202
Phone: 513-396-5800