A friend recently posted a picture of her daughter on a scooter at an outdoor skate park. I never thought about taking a scooter to a skate park! It certainly got me thinking about where we might be able to go for a skate park near us.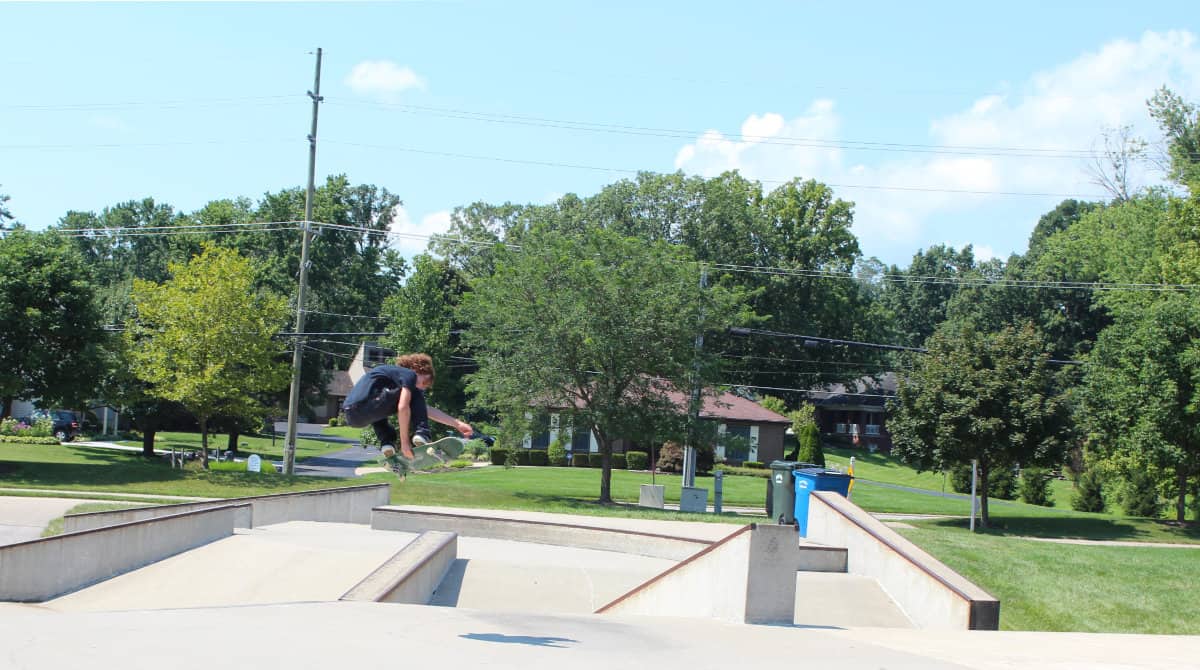 I found a number of places in Cincinnati. Who knew?!
Here's our list of all the outdoor skate parks we could find plus an indoor skate park too. Don't miss our map at the end, allowing you to easily find the nearest skate park to you.
Outdoor Skate Parks
Beech Acres Park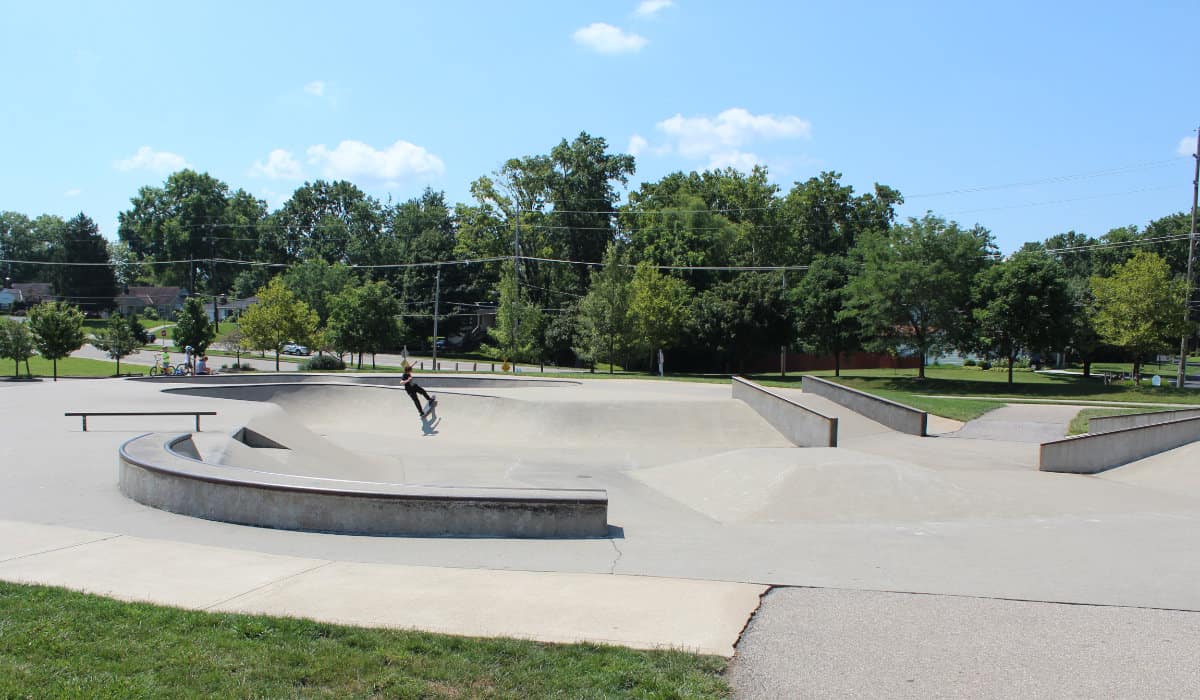 Location: 6910 Salem Road, Cincinnati, Ohio 45230

The 12,000 square foot park is made of reinforced concrete consisting of a bowl design for what is known as vert skating with "streetscape" elements to accommodate the dual preferences of skaters. Designed for use by skateboarders, rollerbladers and bmx bikers, use of the Skatepark is free. The skate park is open dawn to dusk, 365 days a year, excluding special events.

Beech Acres, one of the Anderson Township Parks, is a great place to go if you're ready to explore a park. There isa very nice park for the littles that includes a sprayground (although it's turned off in 2020) and shelters as well.

Read our article about Beech Acres Park here
---
Clippard Park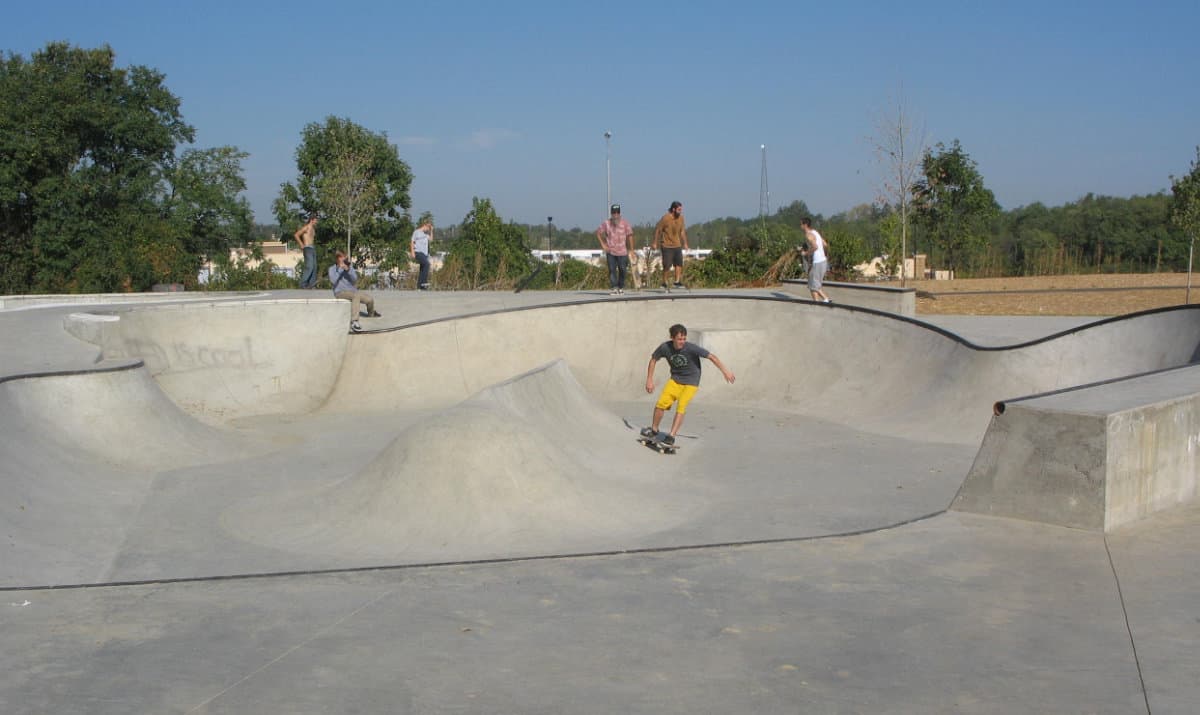 Location: 3514 Bevis Lane Clippard Park Dr, Colerain Township, Ohio 45251
This may be one of the city's largest (can an avid skater verify for me?). It's surrounded by a great park that also has a playground, shelters, a sprayground (it's not open for 2020 though), a walking track and more.
Website
---
Delhi Park's Skate Plaza
Location: 5125 Foley Road, Cincinnati, Ohio 45238
Designed by local skaters and BMX riders, this park welcome skates boards, BMX bikes, and roller blades.
---
Hamilton-Fairfield Skate Park
Location: 95 Joe Nuxhall Way, Hamilton, Ohio 45015
The 8,000 square foot Hamilton-Fairfield Skate Park is all cement and features a bowl, mini halfpipe and BMX on Tuesdays and Thursdays. If you are into BMX, be sure to check out the track at nearby Joyce Park.
Website
---
St. Bernard Skatepark
Location: Ross Avenue in St. Bernard
Like Warsaw, reviewers say this place is good for beginners.
---
Warsaw Federal Park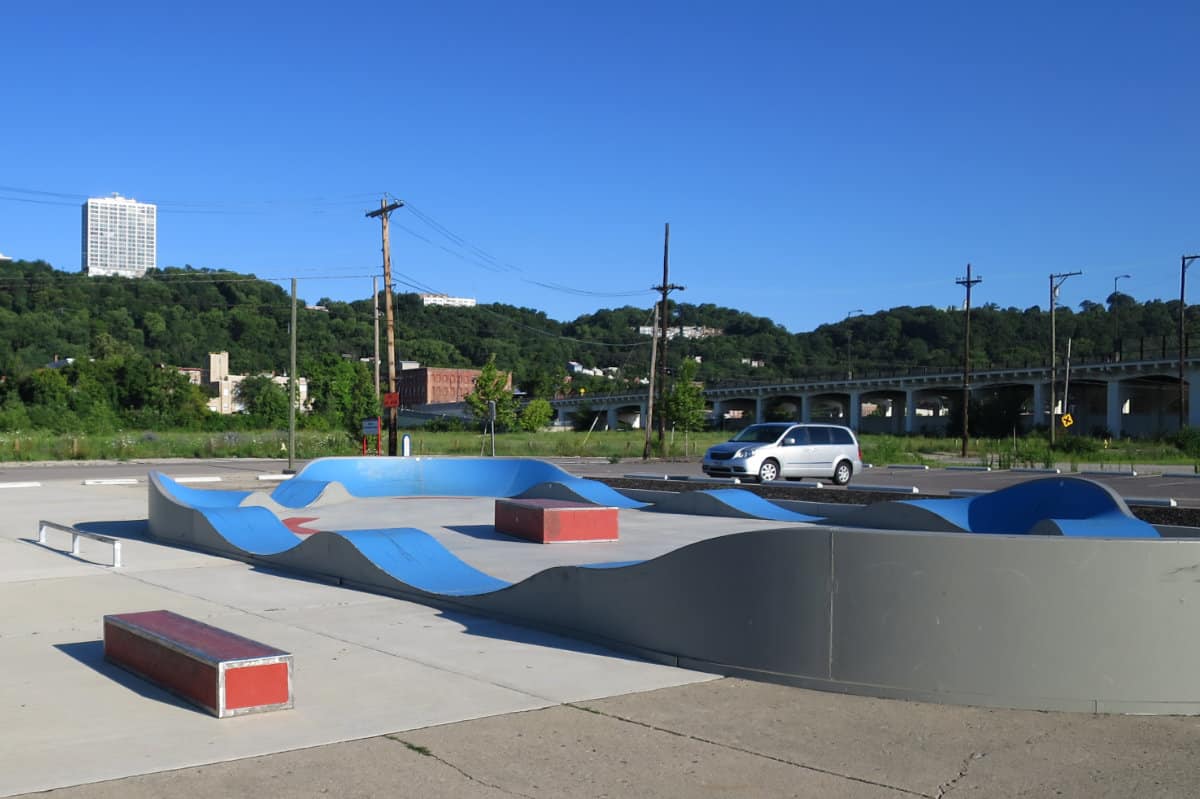 Location: 631-635 Evans Street, Cincinnati, Ohio 45204
Located in Lower Price Hill, Google reviewers mention this is a great place for beginners. There's a surrounding park that has also has basketball hoops and a soccer court.
---
Wyoming Skate Park at Oak Park
Location: 970 Oak Avenue, Wyoming, Ohio 45215
This is a 7000 square foot park with two "bowls" (6′ & 8′), a 4′ nipple, a small "funbox", a two layer ledge, a half pyramid, and rails (square & round). Helmets and pads are strongly recommended. The park closes at dusk.
Indoor Skate Parks
Local Skatepark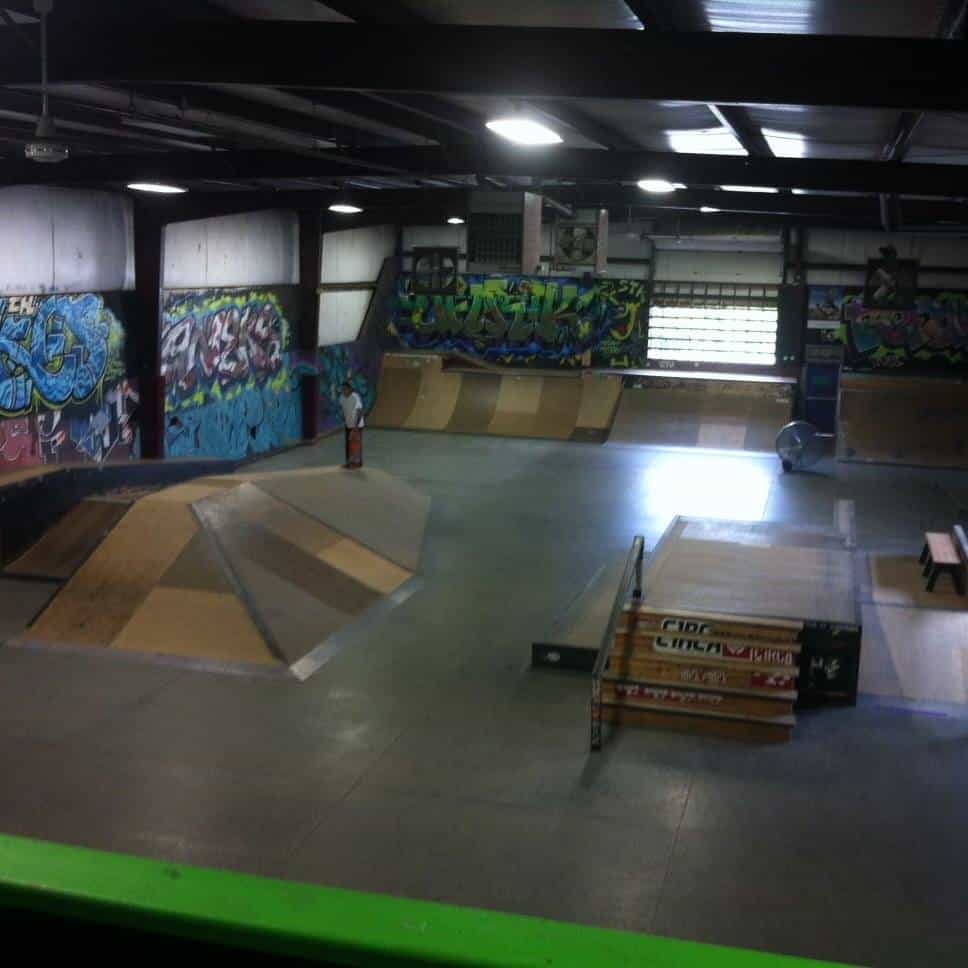 Location: 32 W. Crescentville Road, West Chester Township, Ohio 45246
This is the only park that I found that has an admission fee. This is also the only INDOOR skatepark (that is open) that we could find in the Cincinnati area. They have a skate shop and even offer lessons. There's not a lot of info on the Interwebz but Google reviewers say: this is great and challenging place for skaters, no scooters and no bikes, there's room for longboards.
Website
You might also like: Ultimate List of Cincinnati Ice Skating Rinks & Roller Skating Rinks

Find a Skate Park Near Me