Grab your stein and put on your lederhosen! It's time for Ohio Oktoberfests!
Many Ohio towns and villages have German roots and that makes Ohio one of the best spots for a fine Oktoberfest celebration!
From Cincinnati's "second biggest Oktoberfest in the world" to Cleveland's Oktoberfest which spans two weekends, and everything in between – there's an Oktoberfest in Ohio for every weekend in September!
Celebrate like a Bavarian at these Ohio Oktoberfests: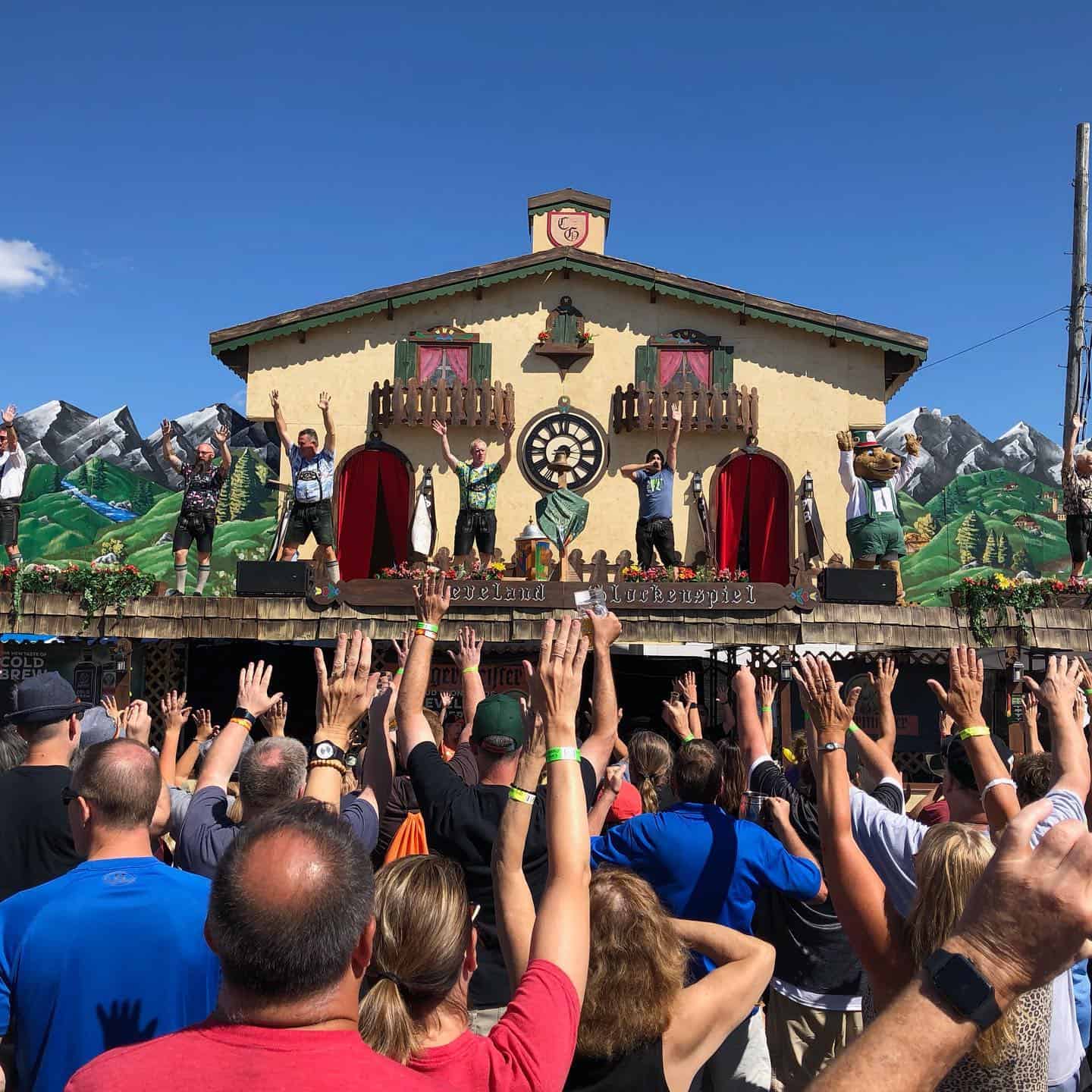 Dates: September 2-5 and 9-10, 2022

Check out the spot that's proud to say their wurst is the best! Enjoy some of Bavaria's finest sausages in the air conditioned Sausage Autobahn, conveniently located next to the Bier Garten. They'll also have all kinds of great food including brats, kielbasa, pierogi, sauerbraten, German potato salad, jumbo cream puffs, and more. Do some shopping at the Bavarian Shopping Village or at the juried fine arts show and sale (The Art Market).

Be sure to also check out the "Wish You Were Here" event (happening Sept. 10) which features a light show with the sight and sound of Pink Floyd.

Location: Cuyahoga County Fairgrounds, 19201 East Bagley Rd, Middleburg Heights, Ohio 44130

Admission: 2022 general admission for one day is $16 (plus a service fee). They offer a two day general admission pass for $25 (plus a service fee). Additional tickets can be purchased for special events, VIP admission, the Sausage Autobahn Dinner, and more.
---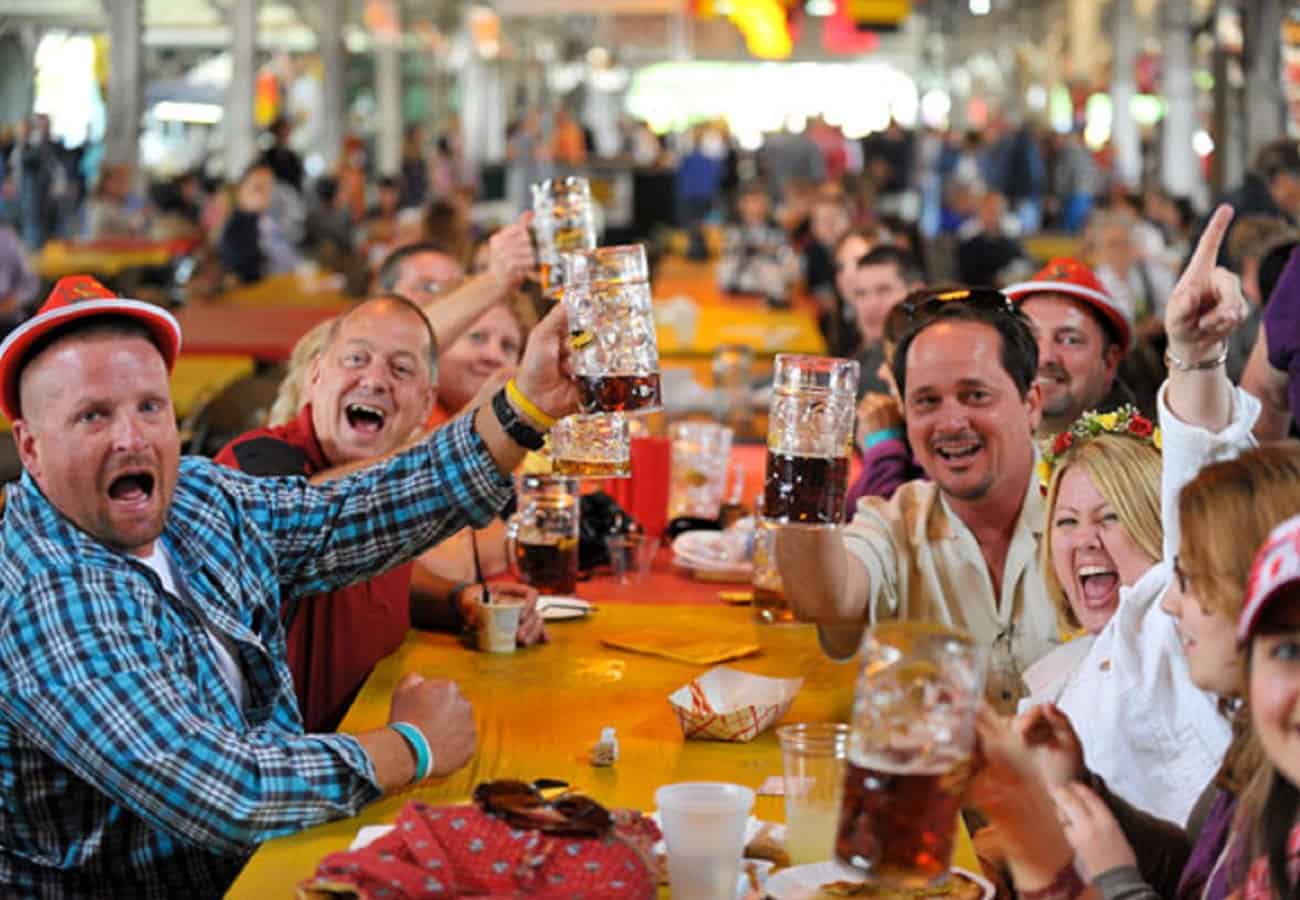 Dates: September 9 -11, 2022

Known for their sausage, amazing cream puffs, and more, Schmidt's Restaurant and Sausage Haus works with the Cox family, the Ohio Expo Center, and more to bring us the Columbus Oktoberfest each year. The Ohio Expo Center is the perfect place to host Oktoberfest in Columbus. With its authentic facilities (historic century-old pavilions), this covered space offers 100,000 sq. ft. of "rain or shine" event space, ready for the best party of the year (come what may!).

You can "prost" at the Columbus Oktoberfest Craft Bier Garten which features Ohio's craft breweries in the Hofbräuhaus Hall. Toast at the Wine Garten, play at the giant Kinderplatz (children's area), shop at the eclectic Marktplatz (arts/crafts, commercial area), enjoy a live entertainment line up on three stages, and eat all the Oktobefest things – delicious brats, cream puffs, funnel cakes, schnitzel, Oktoberfest chicken, and lots more.

Location: Ohio Expo Center / Ohio State Fairgrounds, 17 East 17th Avenue, Columbus, Ohio 43211

Admission is free. Parking is $10
---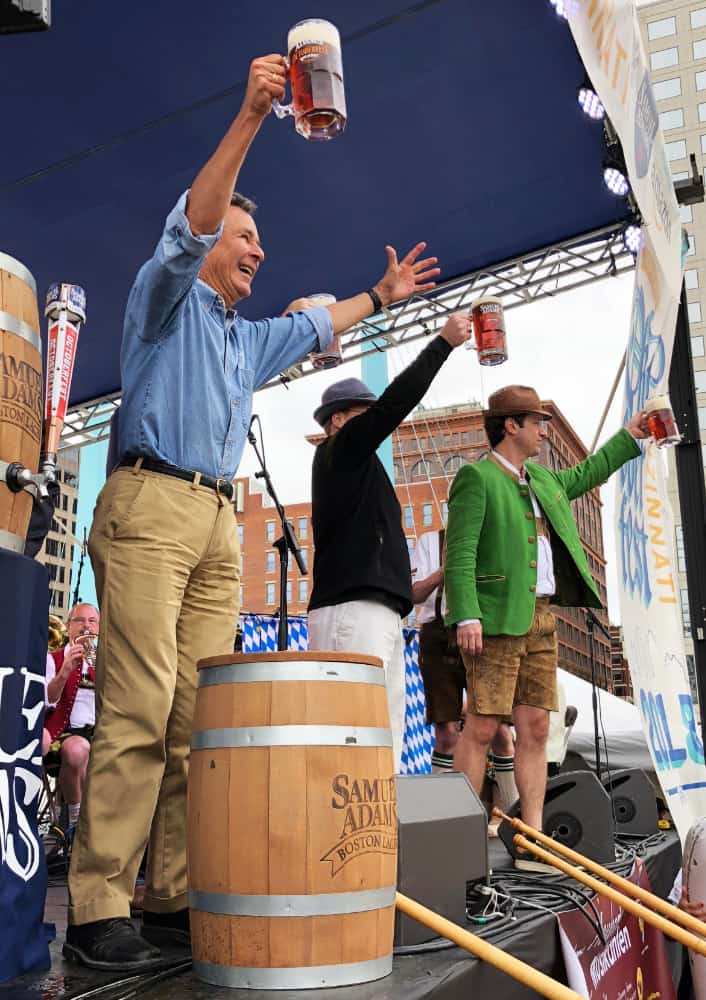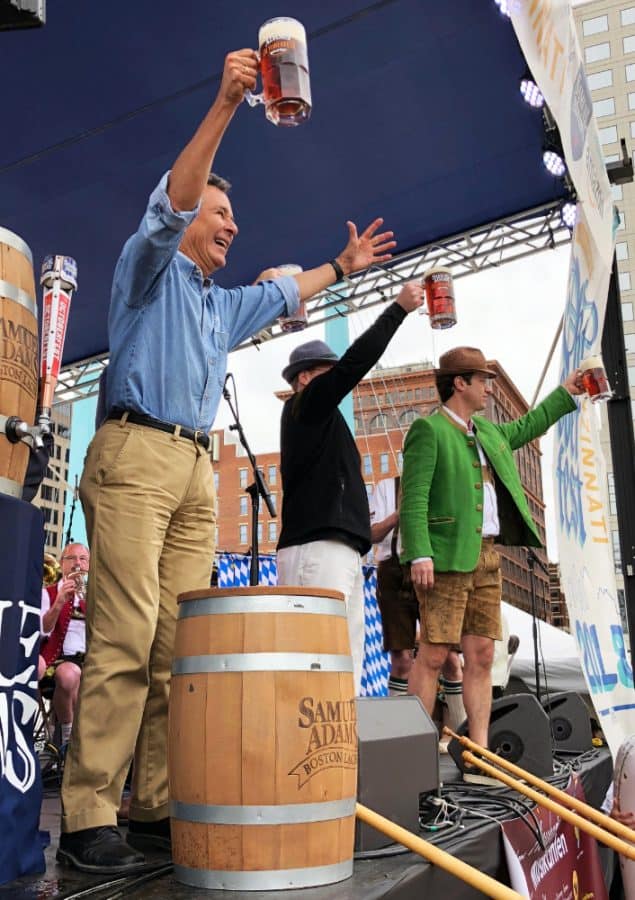 Dates: September 16-18, 2022

You can't go wrong with a visit to America's largest Oktoberfest! Spanning three days, this festival (presented by Samuel Adams) happens along The Banks on the Cincinnati riverfront. This fall fest features LOADS of great German food, live entertainment on multiple stages, a record setting Chicken Dance, and much more.

Location: Second and Third Streets between Walnut and Elm Streets, downtown Cincinnati

Admission is free. Pay to park in surrounding garages or meters.
---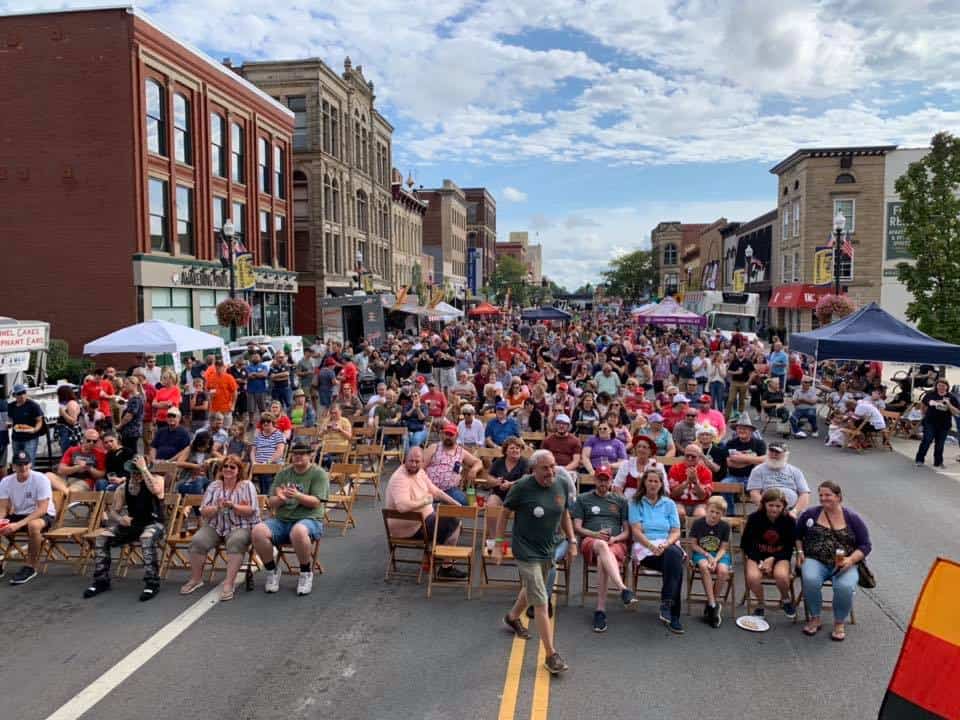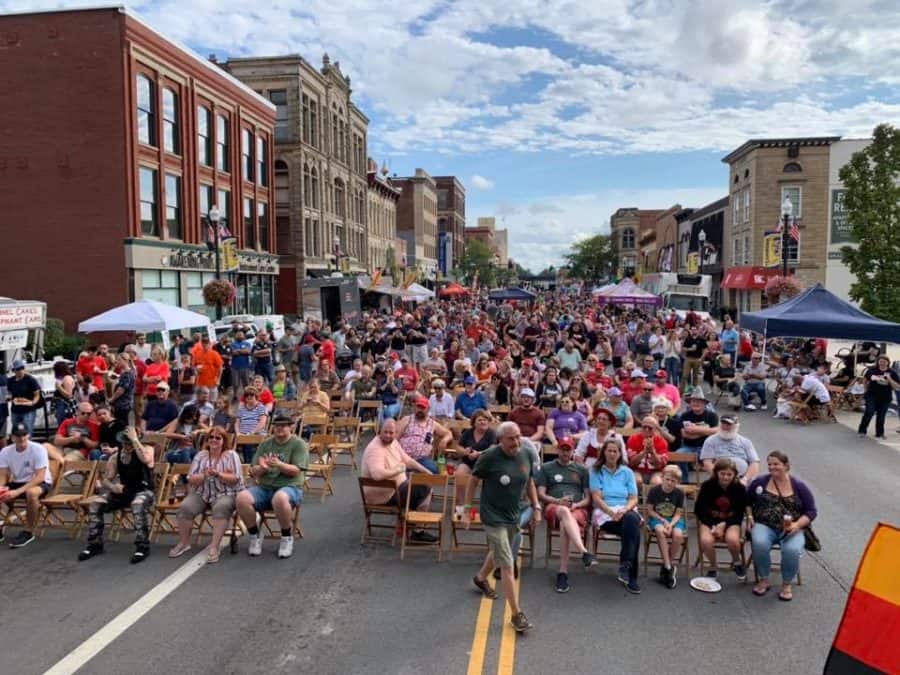 Dates: September 24, 2022

The Hancock Historical Museum is packing the fun into their one day Oktoberfest in Findlay, Ohio! This is a family friendly event and features German music and entertainment, various competitions, and some great German food. Kids will love the Kinderplatz Kids Zone (open 2-7pm) in Dorney Plaza which will feature crafts, games, and activities.

Location: downtown Findlay, Ohio 45840

Admission – not specified
---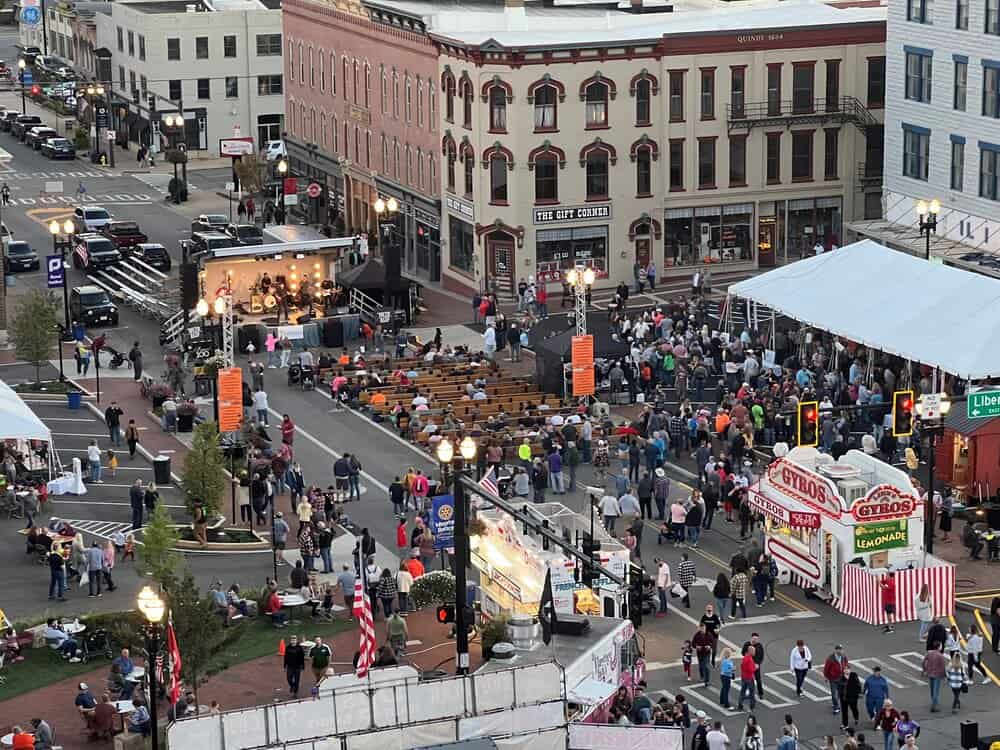 Dates: September 30 and October 1, 2022

This annual Oktoberfest-style festival in northeast Ohio is held in downtown Wooster. The event includes live entertainment, food vendors, activities for all ages, a bier garten and a wine garten. Don't miss the Cruise-In on October 1, 2022. East Liberty Street will be filled with both new and classic rides from 11am to 7pm.

Location: downtown Wooster

Admission is free.
---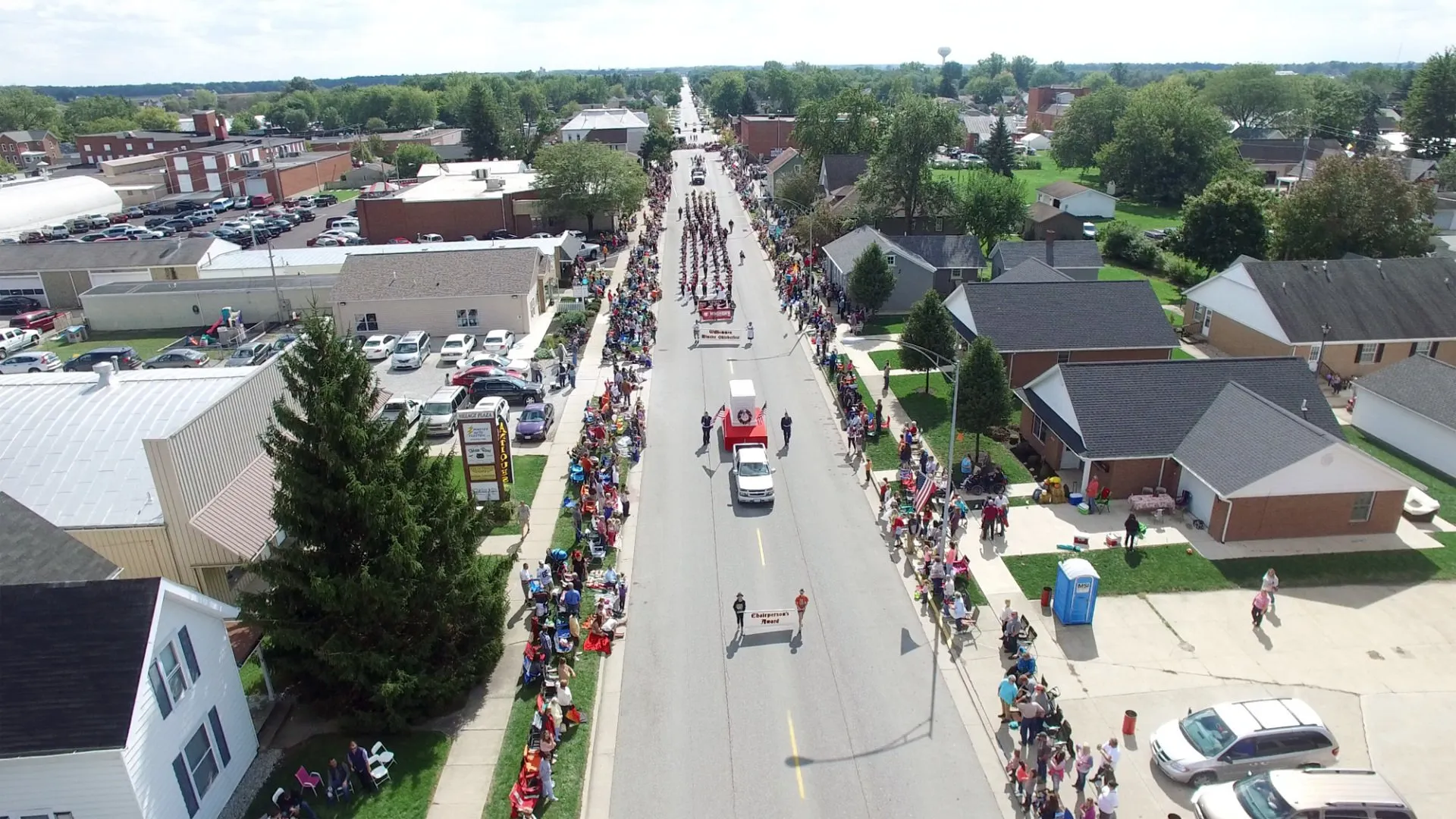 Dates: September 30 – October 2, 2022

Join 80,000+ other German festival fans when you head to Minster Oktoberfest. This fest has been happening since 1975 and features live entertainment, hearty German foods, an arts and crafts show, and much more. This Oktoberfest celebration also features a Oktoberfest Car Show on Saturday and the "Our Piece of Germany" parade on Sunday starting at 2pm.

Location: East 4th Street, Minster, Ohio 45865

Admission is free.