Our local Cincinnati eateries would love to help you in making Mom feel extra special on Sunday. Here's our list of all the spots that are selling a special carryout package just for Mother's Day.
Support our local businesses and treat Mom to a great meal!

These local packages are offered for Mother's Day which falls on Sunday, May 10, 2020. Please be aware that these are all "take away" or delivery and some restaurants require pickup before Sunday – be sure to double check the options!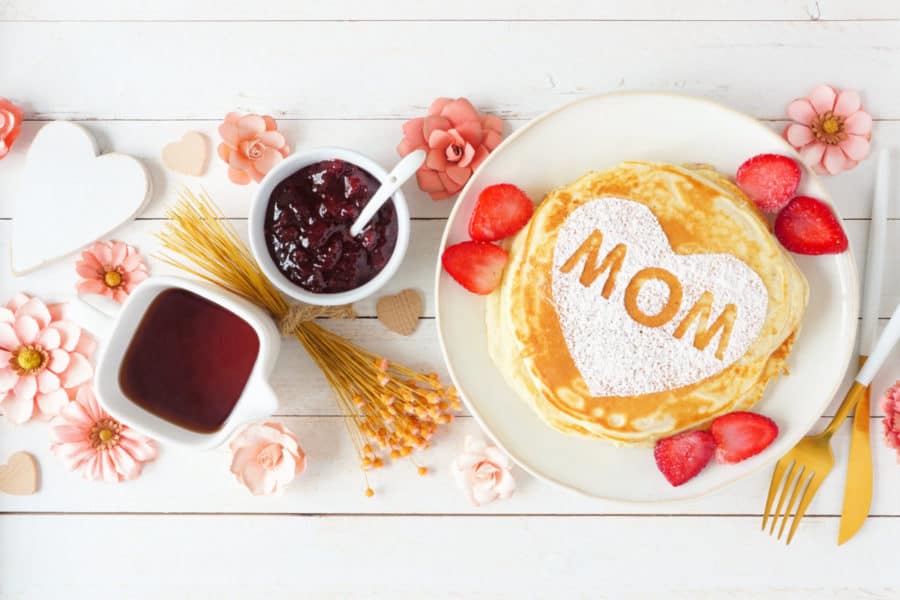 Mother's Day Meals from Local Restaurants:
CWC (Cooking With Caitlin) is are offering a Mother's Day Brunch package. It's a four course menu crafted by Caitlin. The meal serves four and includes Homemade Yeast Donuts, Maple-Bacon Vinaigrette Salad, Asparagus-Goat Cheese Quiche, and Blintzes with Blueberry Sauce. You can add on a Carafe of Mimosas, Bloody Marys, and/or a flower bouquet. Order online for preorder and you can pick it up at Station Family + BBQ in Wyoming.
You might also like to take a look at our list of "25+ Cincinnati Area Restaurants That Offer Family Sized Takeout" for more ideas!
Cook along with Arnold's chef Kayla Robison for a special Mother's Day Brunch edition… Lemon ricotta pancakes with blueberry compote. They will provide everything that you need, all measured out and ready to go. The meal kit feeds two. Kayla will be providing a class live on Arnold's Facebook page on Mother's Day, Sunday May 10th at 11am so you will be able to cook the dish right along with her and your loved ones! All meal kit orders must be placed by 3pm on Wednesday, May 6. Meal kits will be available for pick up on Friday, May 8, anytime from 3 to 8pm only.
Taste of Belgium has a Mother's Day Pre-Order available. Schedule your delivery or pick up for May 8th, 9th, or 10th. This includes 2 Waffle & Chicken, a Crowler of Mimosa, 12 Pack of Macarons and Flowers. Available at the Banks and Rookwood locations.
The National Exemplar has a Mother's Day Take & Bake Brunch AND a Take and Bake Dinner too! Their brunch carryout menu serves four – find that menu here. The dinner menu is serves four as well – find the dinner menu here. Your order must be placed by Wed., May 6 at noon. See their site for pickup times.
Out of Thyme Kitchen Studio is offering a Mother's Day Brunch Special. Treat your mom to an extra special brunch this year right at home. Your pre-order must be in by 4pm on Thursday 5/7. You have lots of choices for brunch and can add on Mimosas or Bloody Marys to go, a fresh flower bouquet, and more.
Sweets & Meats BBQ is offering a Mother's Day Picnic Package, serves 3-4. It's your choice of 1 lb of pulled pork or pulled chicken plus a pint of macaroni & cheese, a pint of baked beans, an 8 oz. serving of vinegar based coleslaw, 4 brioche buns & 8 oz. BBQ sauce. You can also choose from Banana Pudding or Cupcakes. Their deal includes a complimentary Picnic Blanket! Pick up on Sunday, May 10th only, 11am – 630pm. See their menu to confirm all includes.
Celebrate Mother's Day with Funky's Catering Events. They are offering both a brunch and a dinner menu. You can add on Peach Belini, Bloody Marys, and/or your choice of bouquets.
Chez Renee French Bistrot is typically not open on Sundays but they will be making an exception on Mother's Day! Order from their full menu for carryout menu on Sunday.
Jean-Robert's French Crust Bistro has a wonderful Mother's Day menu available for you to take home, heat, and enjoy. All orders need to be in by 5pm Thursday, May 7th, for pickup on Saturday, May 9th.
If your Friday night is free, Tablespoon Cooking Co. has a Classic Curries Virtual Workshop. They'll do the shopping and prep work for you- all you have to do is pick-up your ingredient kit(s), grab your tools and log on to the video conference. With everything ready to go, you'll follow along with the live video instruction and be able to ask our chef-instructors questions throughout the class. You can even add beer and wine to your kit for the perfect night in!
Chow Dawg Cafe brings the food to your door on Sunday, 2-5pm (within the 275 loop). Their Mother's Day Special Family Feast includes: 1 Rack of St. Louis Ribs, 1 lb of Pulled Pork, 4 Smoked Chicken Quarters, Choice of 2 Large Family Sides (4 total lbs of Sides), and 6 Sweet Corn Breads for $60. Order by Saturday at noon, 513-692-0365.
Enjoy a Mother's Day Brunch made by your neighborhood LouVino OTR staff! Meals are pre-cooked with heating instructions for home and include: LouVino Mother's Day Casserole with sausage, potato, peppers, egg and cheddar [vegetarian option available with no sausage and extra veggies], Croissants with butter & berry jam, assorted Fruit Bowl, Raspeberry Swirl Cheesecake. Pickup is on Saturday, May 9. Orders must be placed by noon on May 8.
Muse is offering a Mother's Day Surprise Brunch Delivery. The meal serves 4 and includes: Choice of Whole Quiche (Loraine or Spring Vegetable), Choice of 4 Muffins or Loaf of Sourdough, Choice of Fruit Salad or Mixed Vegetable, Salad, and Chocolate Avocado Brownies (4). Order by Friday May 8th at 12:00pm. They will deliver (contactless) to you between 9 am – 11 am on Sunday, May 10th. (513)-620-8777
BrewRiver Creole Kitchen has a special Mother's Day Menu. It includes all kinds of breakfast and dinner offerings in true BrewRiver style. Order online (look for the Mother's Day tab at the top) or call 513-861-2484 – advanced orders required.
O Pie O has a wide array of pies (savory and sweet) plus quiche and a special Mom's Mimosa Kit. Available for pick up on Sunday, 9-11am.
Chloe's Eatery is here to help you with your Mother's Day celebration. Your family gets the entire Mother's Day Menu, packaged and labeled for reheating with instructions. Sizes include servings for 4 or 6-8. Pick up is 9am-11am Mother's Day morning. To preorder please call 859-818-5100 or email your order to choleseatery@gmail.com.
---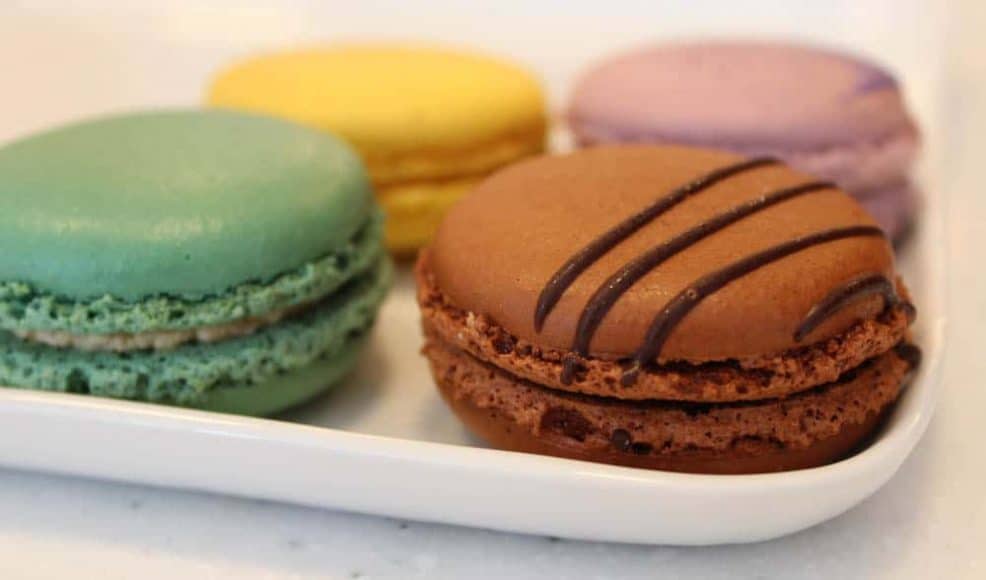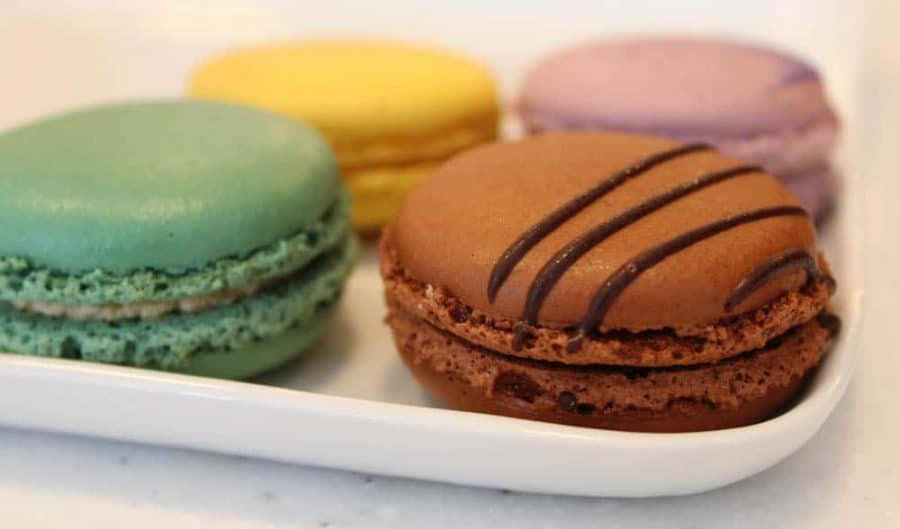 These may not be full meals but they're still loved by Moms all over Cincinnati:
What Mom wouldn't love a Unicorn Cake Decorating Kit? or Magical Brownie Sampler Box? That's just a few selections from the list of Mother's Day goodies from Tres Belle Cakes. All orders must be placed by 6pm Wednesday, May 6.
The Bonbonerie is taking orders for Mother's Day (they are not open on Sunday, however). They have a big selection of Party Cakes and Tortes, Pastries, Cookies, Quiche, and more.
Send Mom some Graeter's Ice Cream Pints! Choose from their Mother's Day Selection, Stuck-At-Home Packs, and more.
Build a box from The Macaron Bar and they'll ship them directly to your Mom! Be sure to request shipping no later than Wednesday, May 6th so they arrive in time.
Crafts & Vines will help you Treat Your Mom with a special gift package that includes JP Chenet To-Go Mimosa, a Small Bouquet of Flowers from Scarlet Begonia's Flower Truck, and Chocolate Dipped Oreos. Orders must be received by May 7.