As a pre-cursor to Broadway in Cincinnati's upcoming show Escape from Margaritaville, we thought it only fitting to get out and sample some margaritas downtown. Leave some time before the show, enjoy a selection (or two!) from our list of downtown margarita favorites, and sing your favorite Jimmy Buffet margarita song all the way to your seat!
This post made possible by Broadway in Cincinnati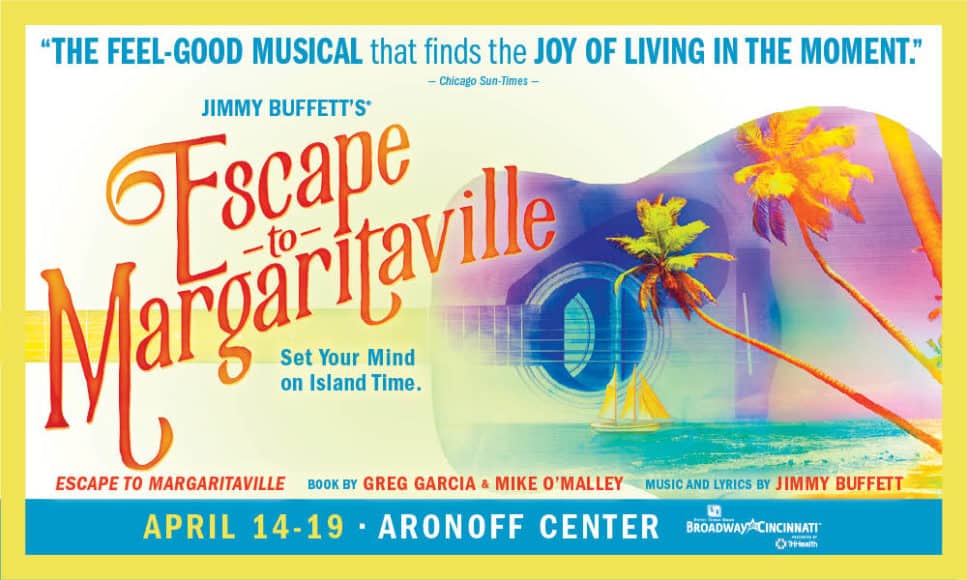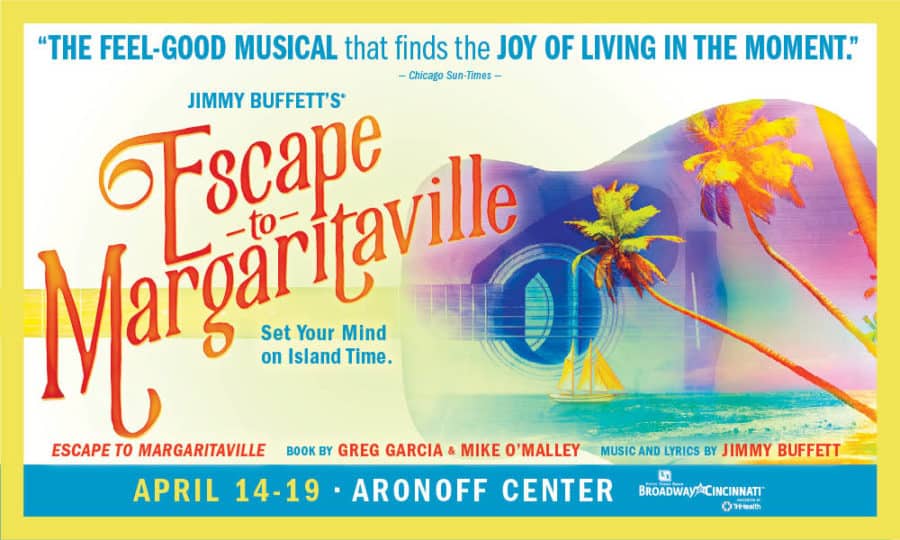 Escape to Margaritaville is the musical comedy featuring both original songs and your most-loved Jimmy Buffett classics, including 'Fins', 'Volcano', 'Cheeseburger in Paradise' and many more. With a book by Emmy® Award winner Greg Garcia ('My Name is Earl', 'Raising Hope') and Emmy nominee Mike O'Malley ('Survivor's Remorse', 'Shameless'), this electrifying new production is choreographed by Tony Award® nominee Kelly Devine (Come From Away, Rock of Ages) and directed by Tony Award® winner Christopher Ashley (Come From Away, Memphis).
We hope that Escape from Margaritaville will be at The Aronoff Center soon!

More details and ticket information can be found here.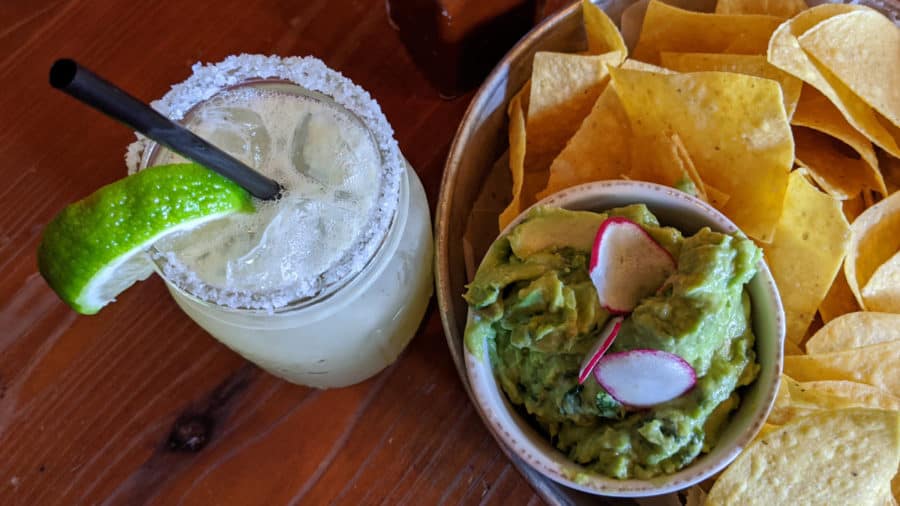 Here are Our Top 5 Spots to Get a Margarita in Downtown Cincinnati: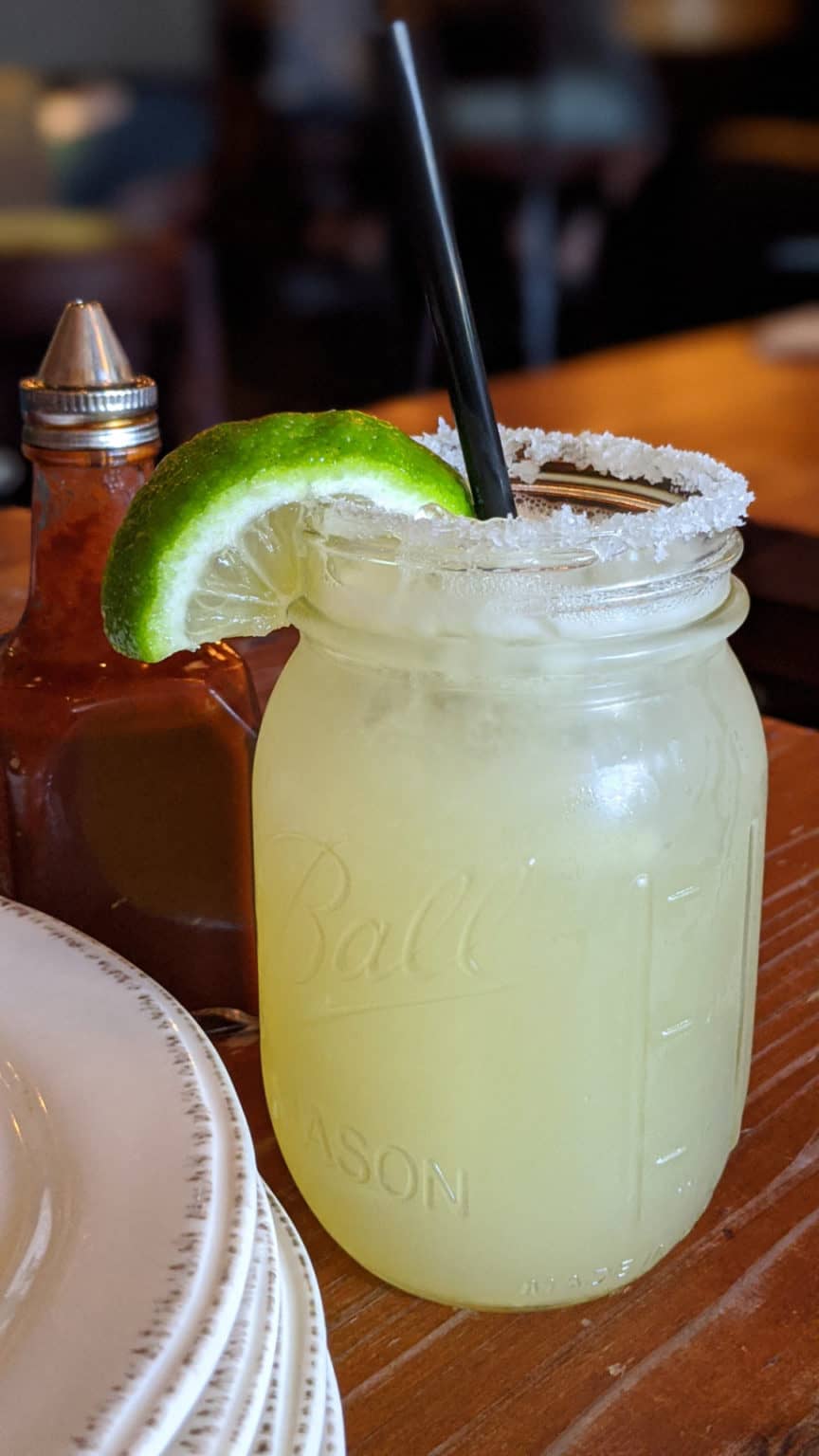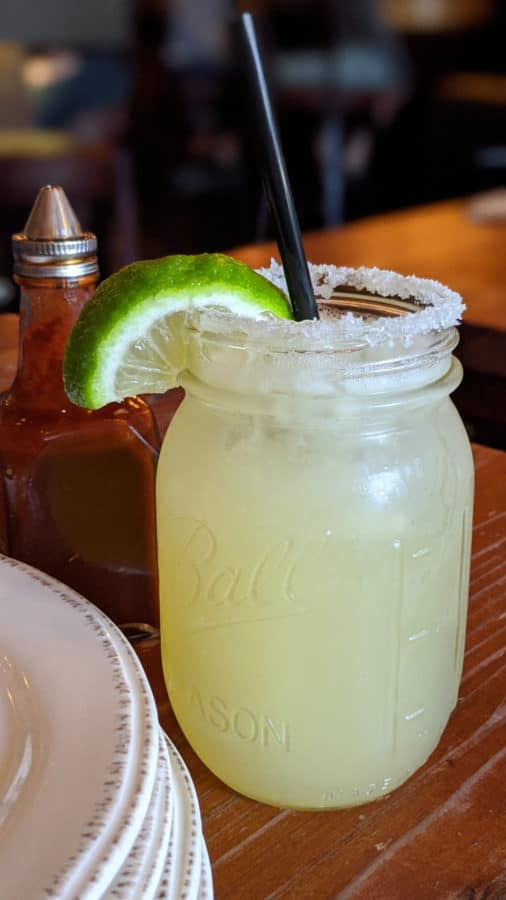 Bakersfield OTR
Located on Vine Street in Over the Rhine, Bakersfield is one of my favorite places for drinks (and food). Their margarita arrived in a salt rimmed glass Ball jar, with lots of ice and a lime garnish. This one packed a punch! One was all I needed.
Bakersfield is located in OTR so you'll have to plan for this stop if you're going to a show. I should also add that they can have a wait on certain days so call ahead if that's important. Both the Aronoff Center and Bakersfield are close to streetcar stops so that's a good option if you don't want to park twice.
Address: 1213 Vine Street
---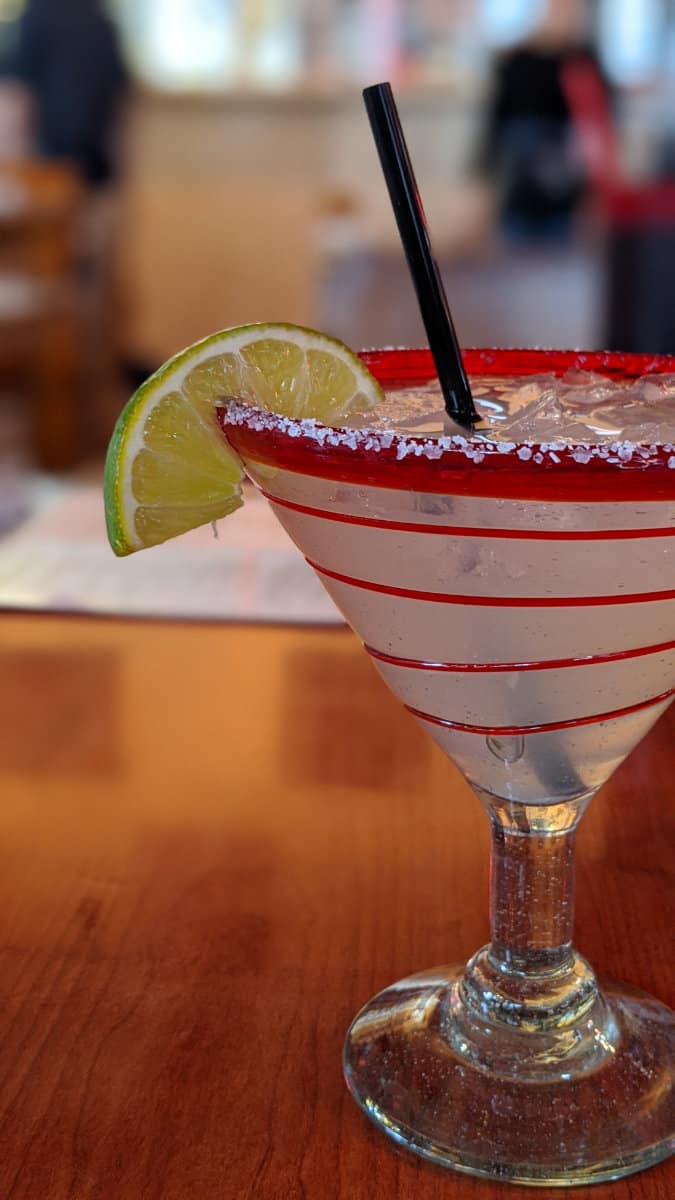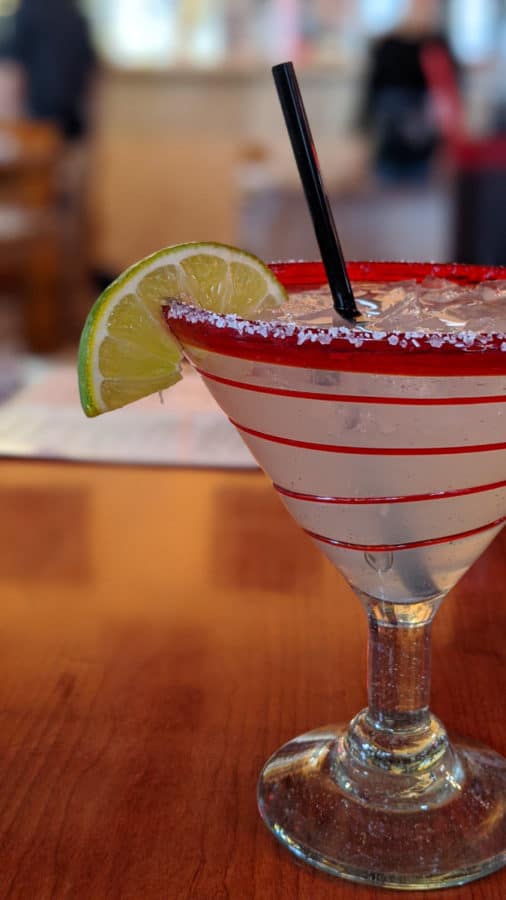 Taqueria Mercado
This place never disappoints! They have a huge menu, full of authentic Mexican dishes. Honestly, it's one of my favorite choices for lunch downtown.
The margarita was delicious – on the sweeter side of those we tried so if that's your thing, this is your drink!
This spot is just a block north of the Aronoff Center and on the same side of the street.
Address: 100 E 8th Street
---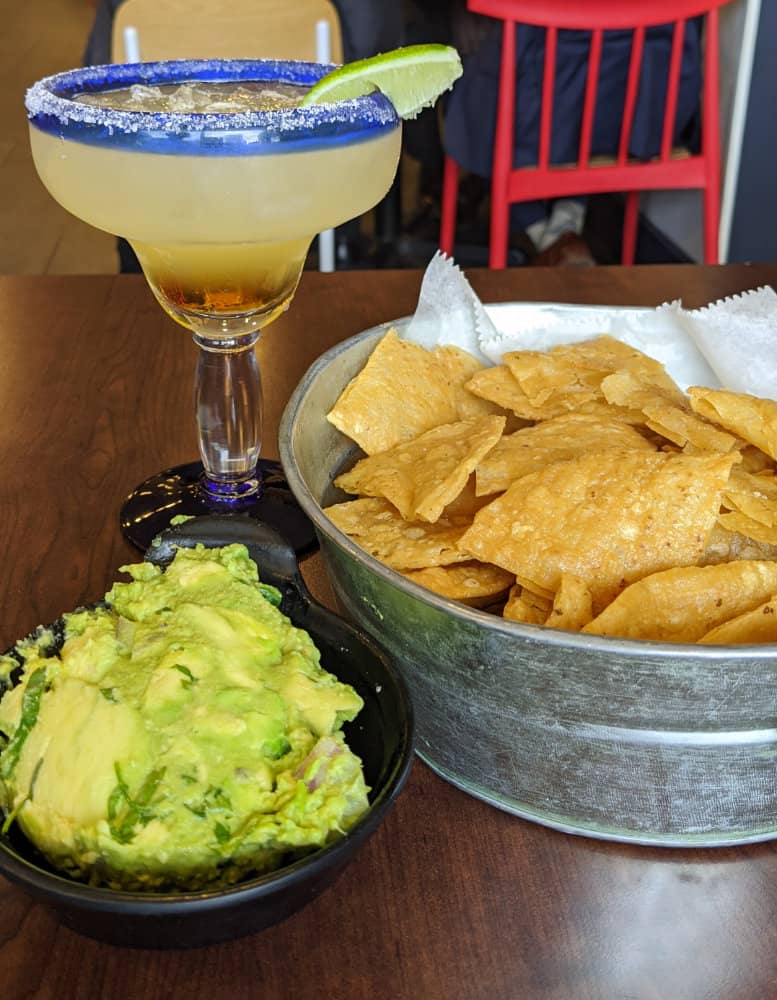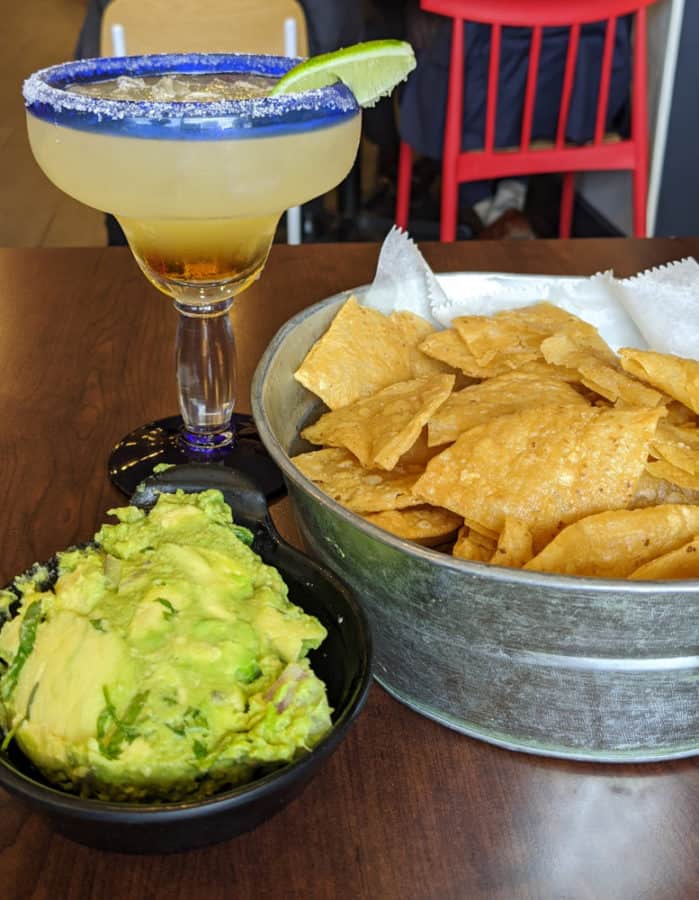 Lalo
Lalo is a hidden gem and a great margarita spot! They have four different margaritas to choose from – Perfect Margarita (picutured above), Lalo Margarita, Smokie Mescal Margarita, and a Skinny Margarita.
Lalo serves up food that's a fusion of Asian and Mexican… and, believe it or not, it's a GREAT combo! Our dining neighbor had his "Mongolian Fajita Plate" delivered while we were there and I can tell you that it had every head in the place turning when that came out. I'm also looking forward to trying their Cuban Banh-Mi (yes, you read that right).
They're a great stop for just a drink (they have a full bar) or to enjoy something from their extensive menu as a full meal.

Lalo is located around the corner from the Aronoff Center.
Address: 709 Main Street
---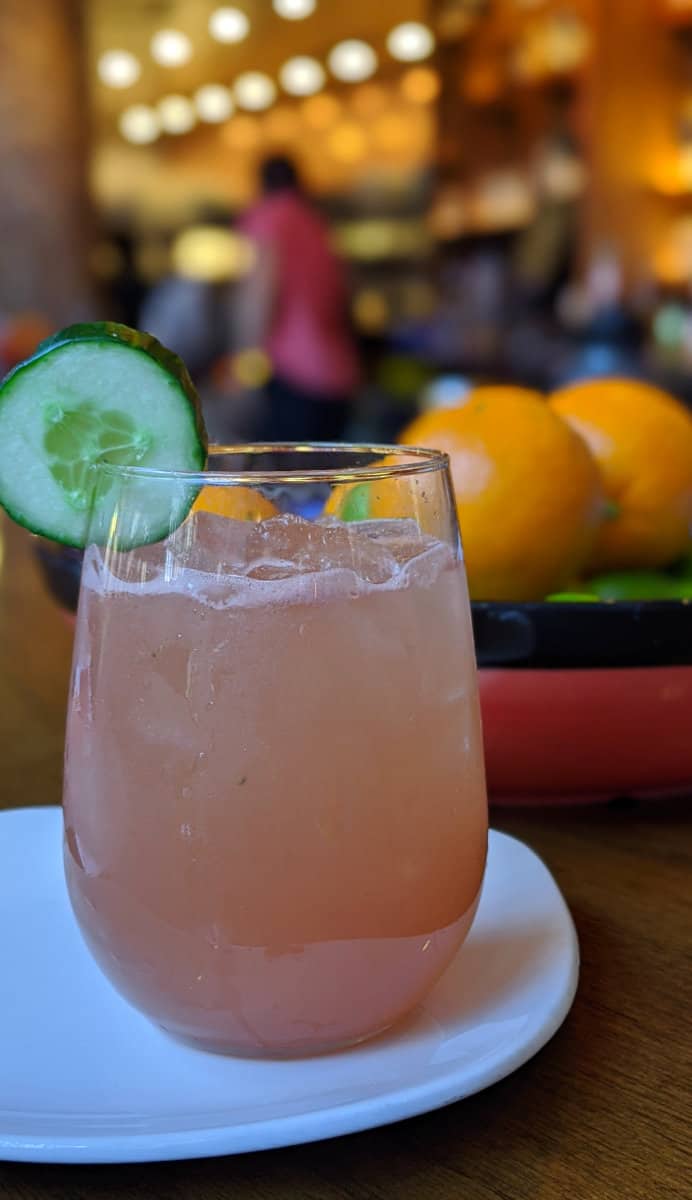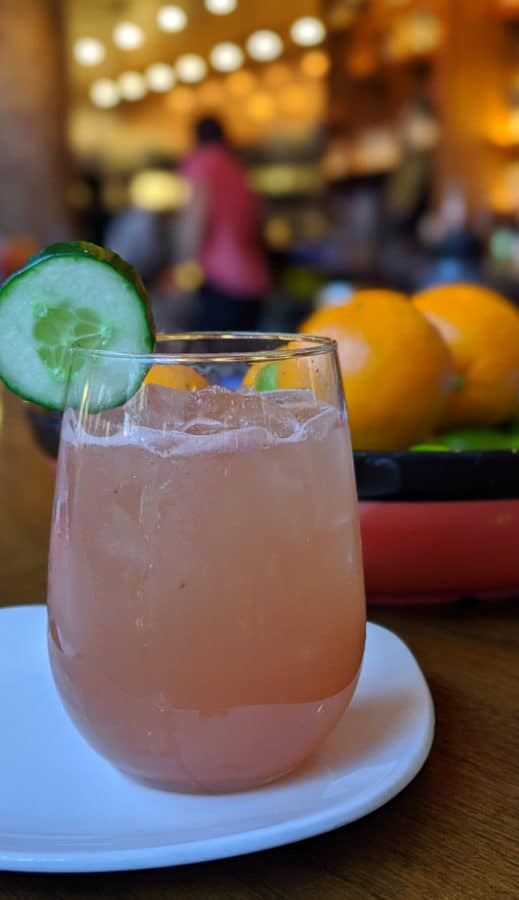 Nada
Located right next to the Aronoff Center, Nada is a feast for the eyes and the palate! If you'd like to just have a margarita, belly up to the bar and enjoy the scenery. Current choices include Summertime Sabbatical (pictured above), La Bomb-A, Cerveza Paloma, Nadarita, and Suprema.

Dinner and lunch options are great here too. Their butternut squash soup is one of my favorite soups in the city. They have everything from chips and guac to tacos to salad and soup to ceviche and braised pork.
Nada is located right next to the Aronoff Center (on the south side).
Address: 600 Walnut Street
---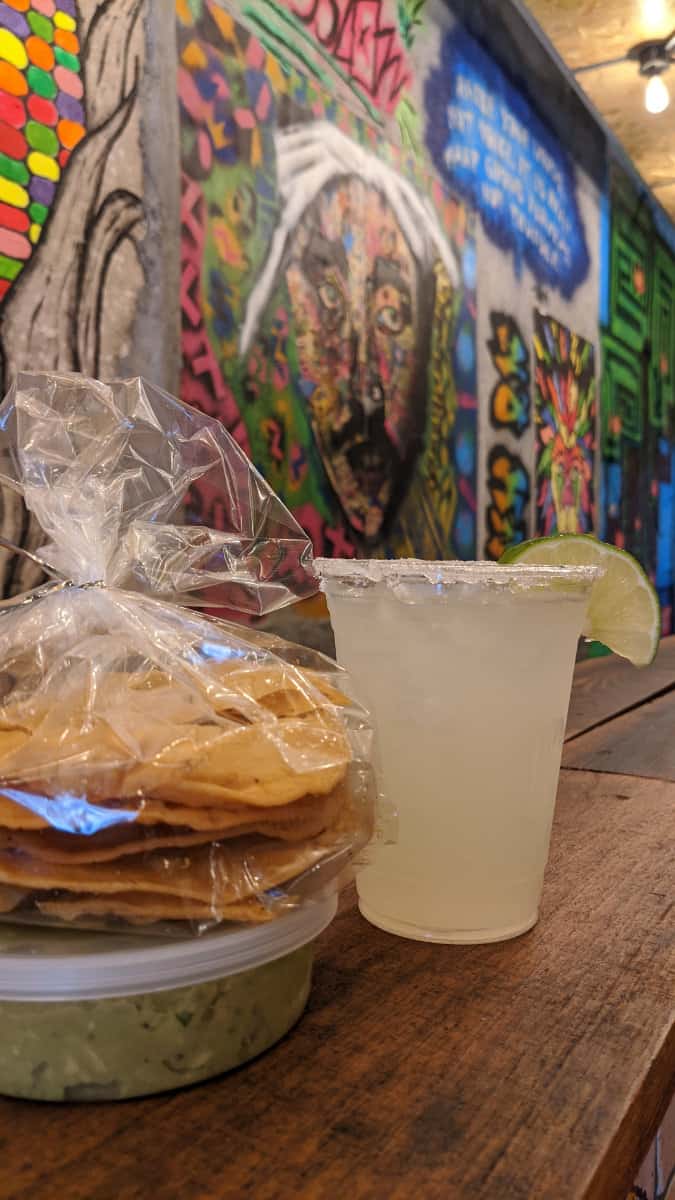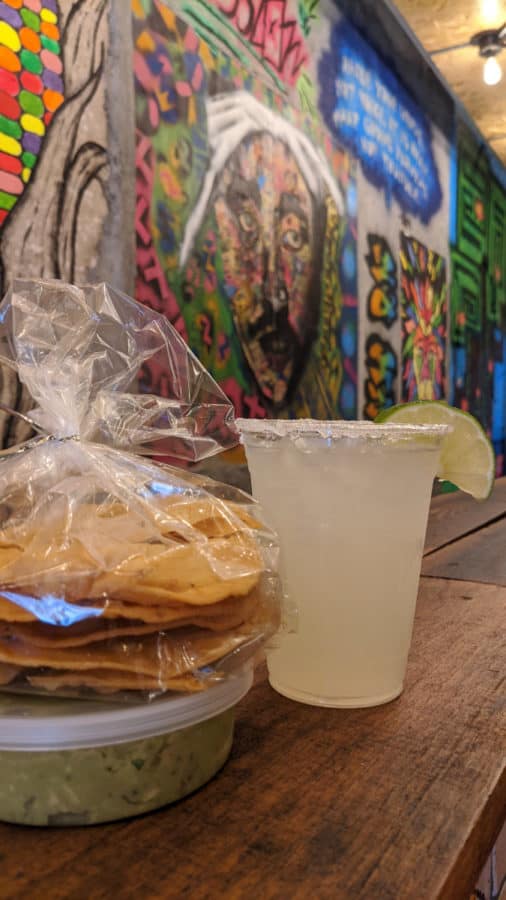 Mazunte Centro
This one! I'm going to be honest here and tell you I was initially disappointed to find that their margarita comes in a plastic cup. But don't let that fool you – this is a first class margarita! In fact, it was my favorite of all 5 margaritas!
Mazune Centro is an off-shoot of the very popular Mazunte restaurant that's located in Madisonville (so good!). This spot is smaller but they do offer seating if you'd like to enjoy a meal… and I suggest that you do! If you're looking for a snack, the guac and freshly made tortillas (see pic above) hit the spot!
Mazunte Centro is located on Main Street, just around the corner from The Aronoff Center.
Address: 607 Main Street