It's week 22 on our quest to visit and write about a Cincinnati brewery each week in 2019. We're in early November and it's not looking good… but there's always 2020!

Want to really explore more Cincinnati brewery info? Find our Ultimate Cincinnati Breweries List here.
Breweries in Cincinnati Series Week 22: Visit to March First Brewing and Distilling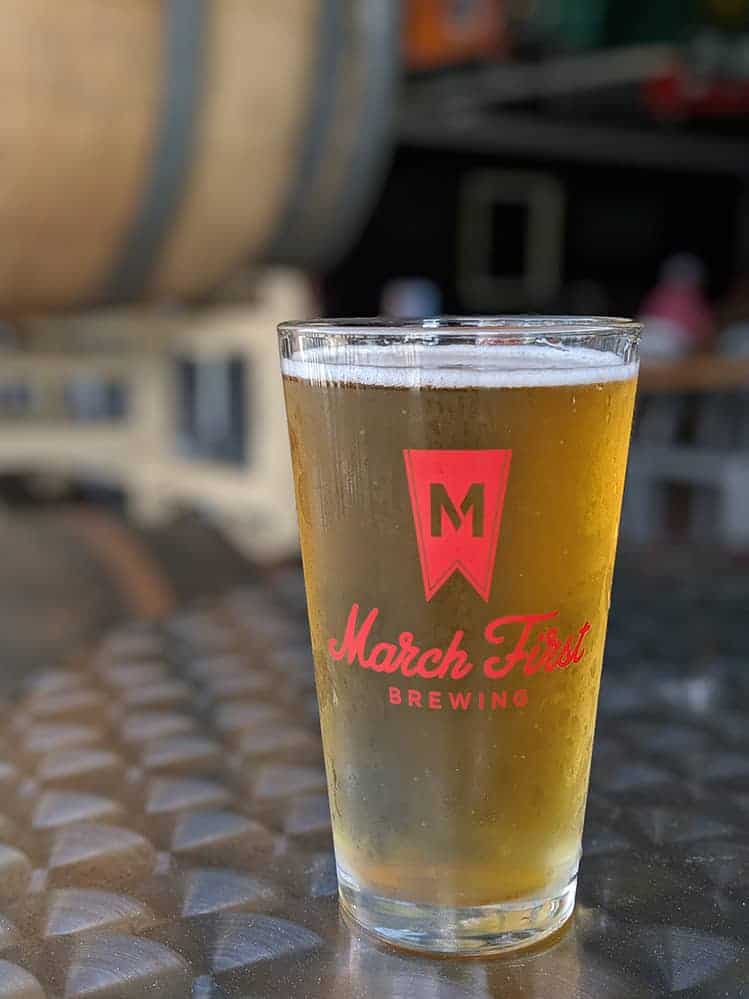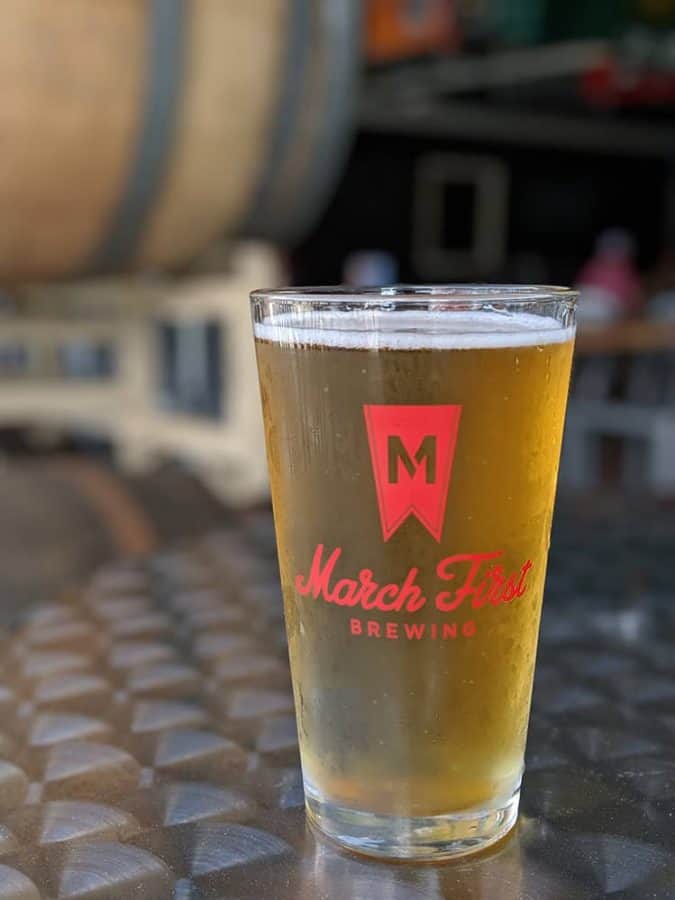 Oh, March First Brewing! It's my current favorite. They pride themselves on having the best "drinkable" craft beer and I think they are SPOT ON with that slogan. If you haven't been out to visit yet, put this one on the list!

The story behind the name: March 1st is the day that Ohio AND the brewery were both founded.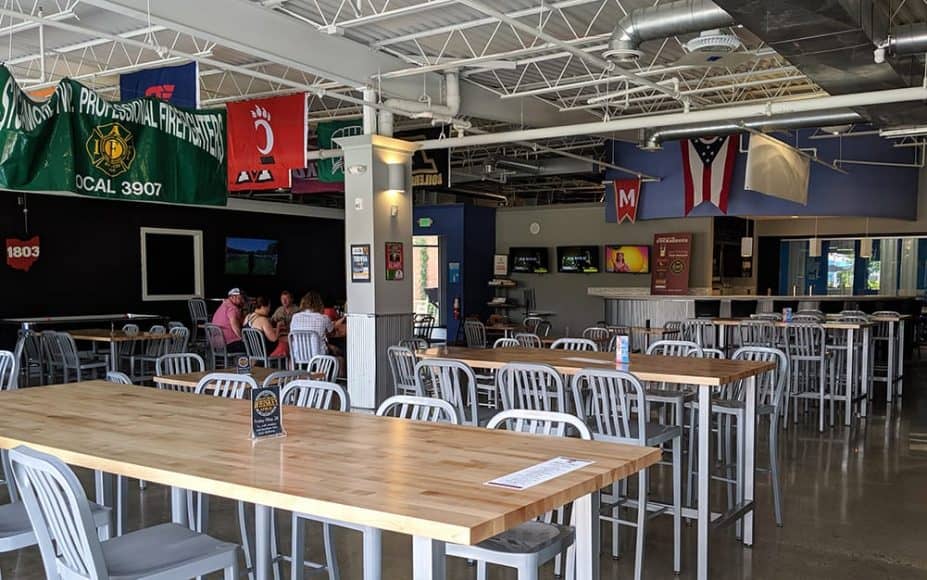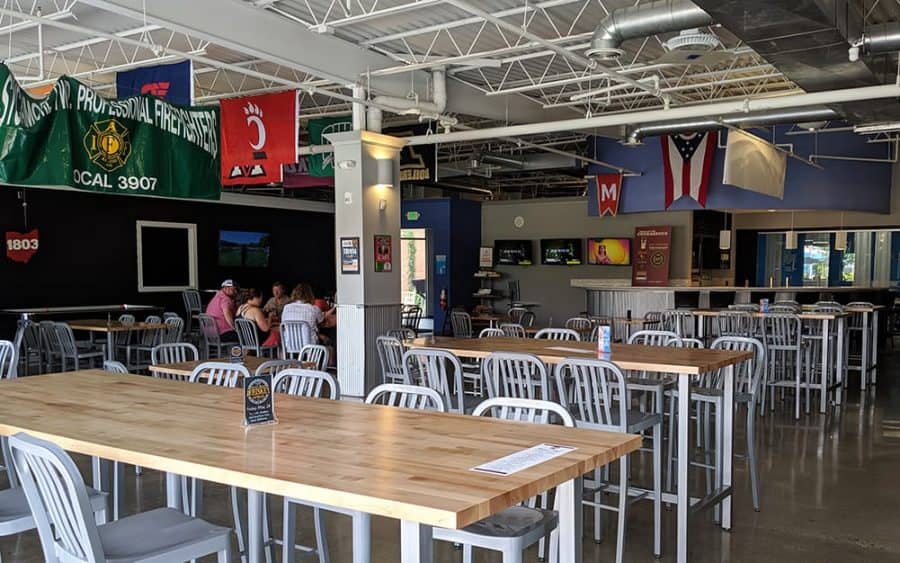 March First has great space. Their taproom is expansive and features a large bar with stools plus lots of tables (some tall, some standard height).
They have an outdoor patio with lots of umbrella tables. My favorite time to hang on the porch is when the weather is mild and they open the side doors that lead into the brewery, creating an open air taproom. They have corn hole available to play in the open space.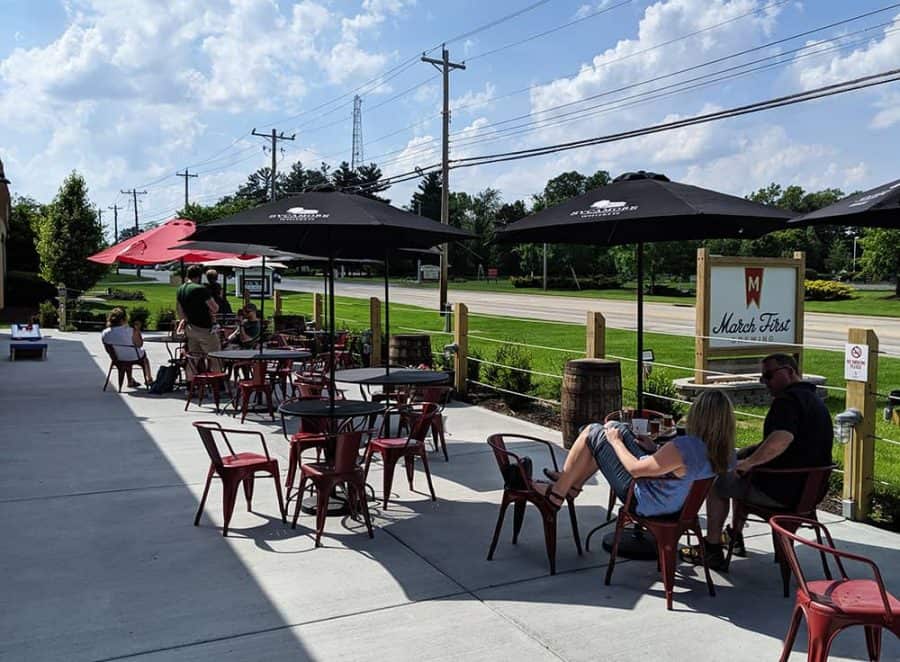 While I am a craft beer lover, I know there are some cider lovers in the crowd. You won't be disappointed at March First. They have a Traditional Cider (made from 100% apple juice supplied by an Ohio mill) and they offer a number of rotating, seasonal ciders as well (current selections include Holtman's Apple Fritter, Airheads Green Apple, Cranberry Vanilla Cider, and Aglamesis' Red Raspberry). Check out their Ciders Menu here.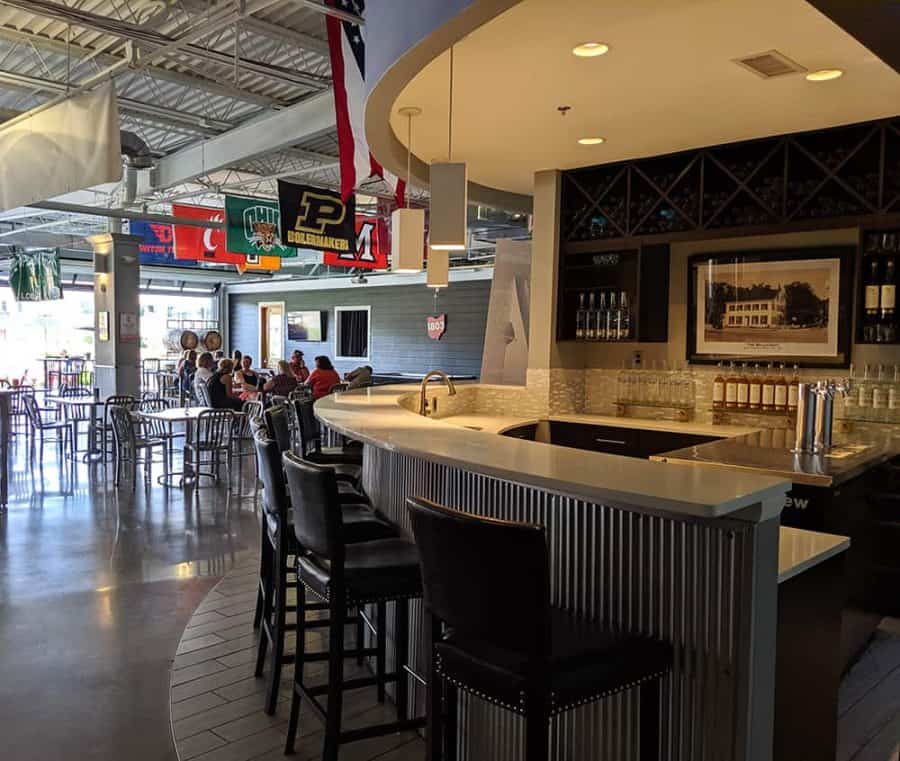 They do offer spirits as well. In fact, you can have a cocktail made with THEIR spirits (or a straight up shot!). Their vodka brand is Voltage Vodka, their whiskey is Sycamore Whiskey, and their rum is Cooper Island Rum.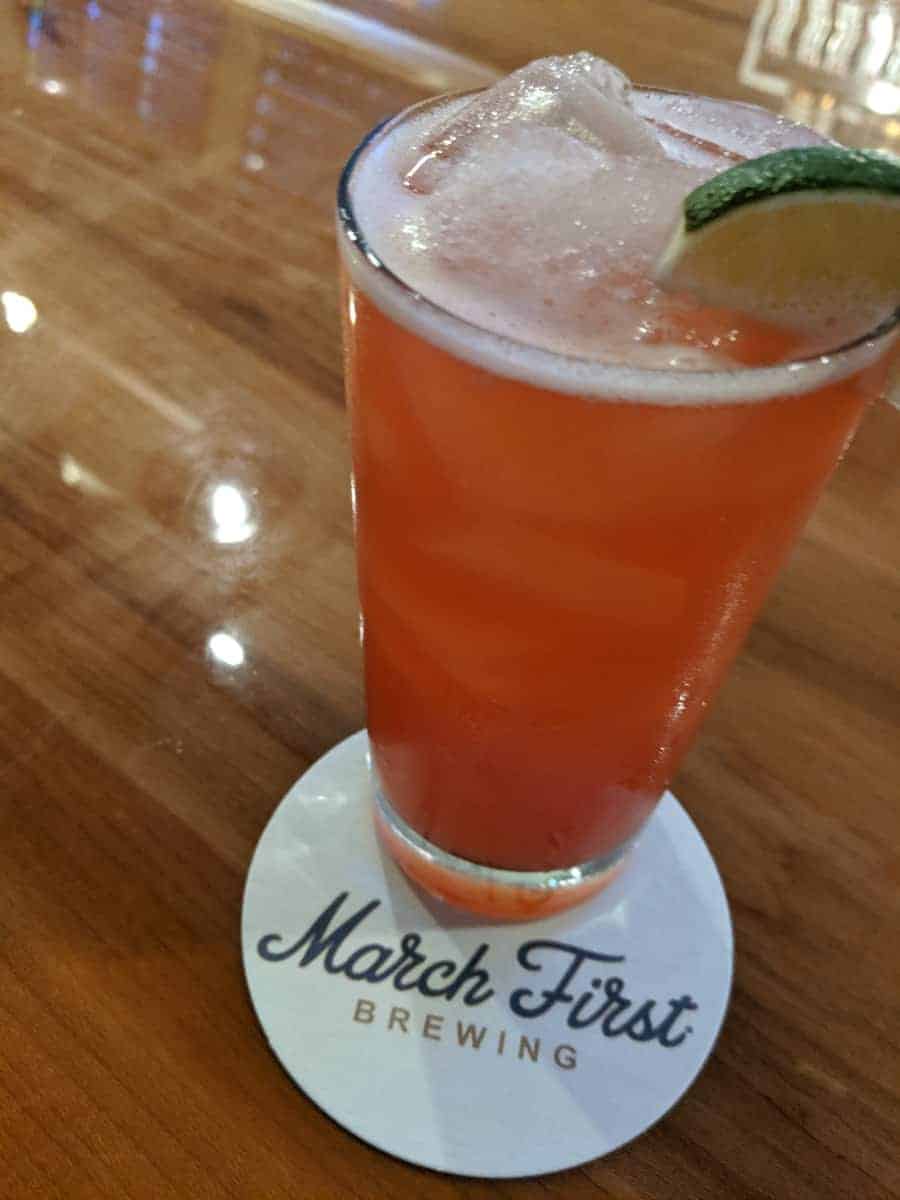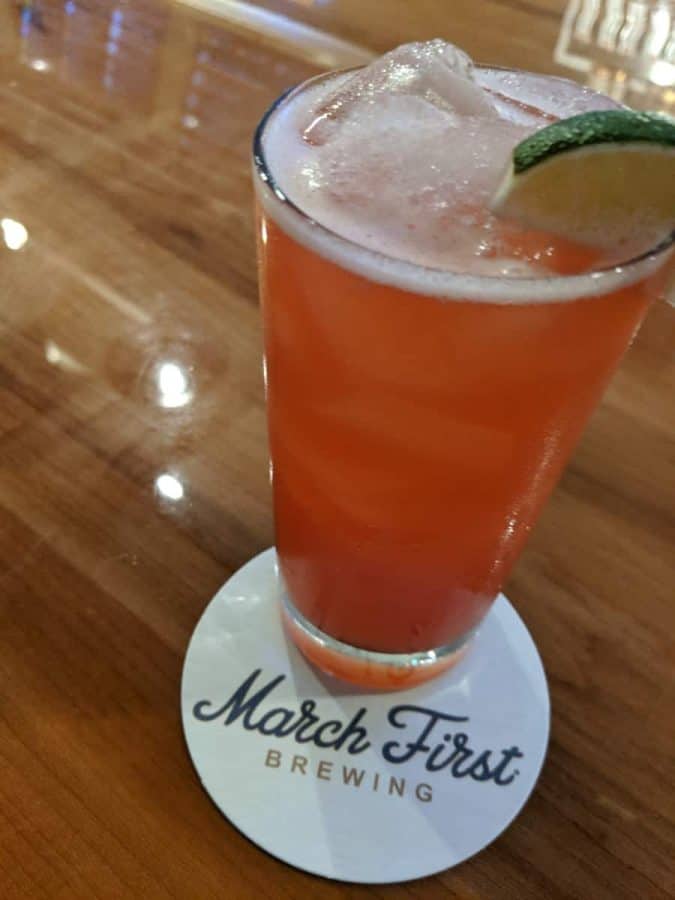 Inquiring Cincinnati Craft Beer Lovers Want to Know…
When can I go? March First is open everyday of the week.
Do they fill growlers? Yes, they do.
Do they serve any other alcohol? March First has their own brand of beer, ciders, hard seltzers, and liquor are available.
Where do I park? There is a medium sized paved parking lot adjacent to the building.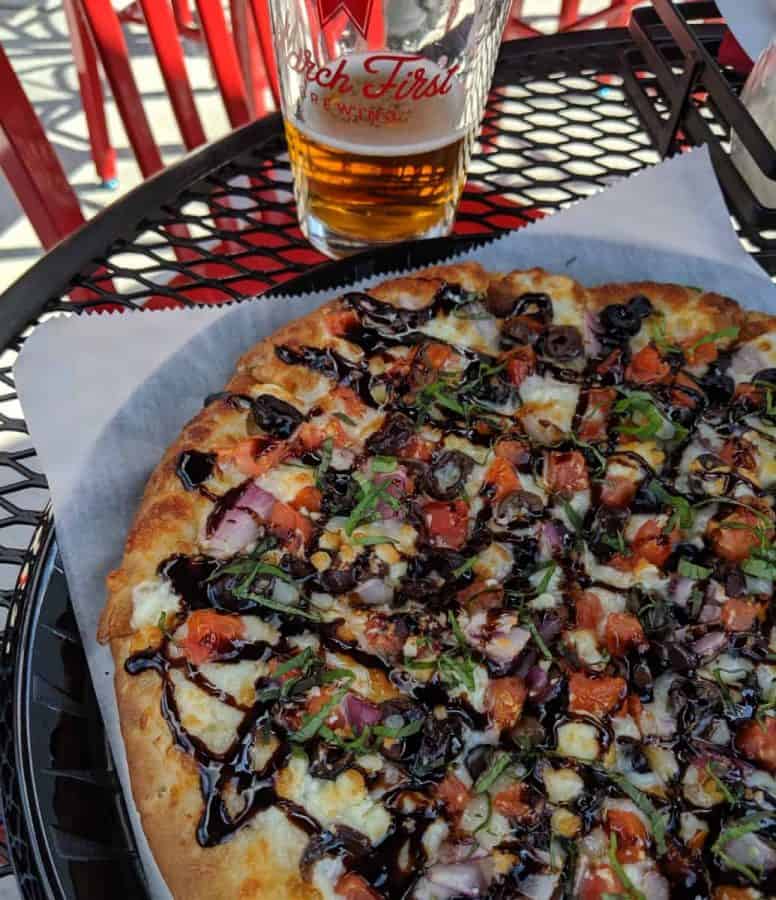 Do they have food? Yes, there is an on-site kitchen with a menu that offers a variety of pizzas and sandwiches plus a few "bar bites".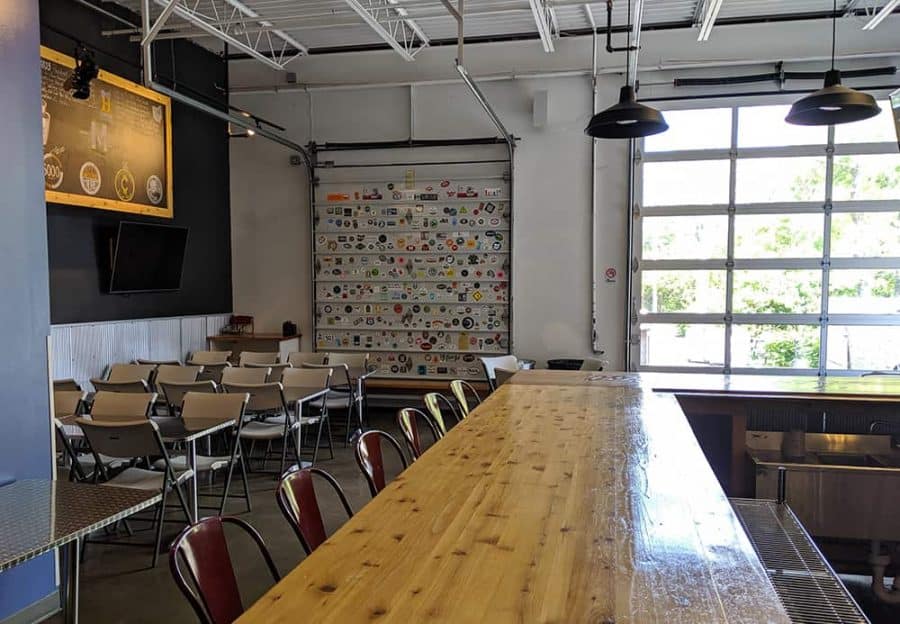 How big is the taproom? Can we hold an event or a party there? They have a large taproom. They have rooms you can rent for small parties or business meetings. They also have their original bar space available for special occasions.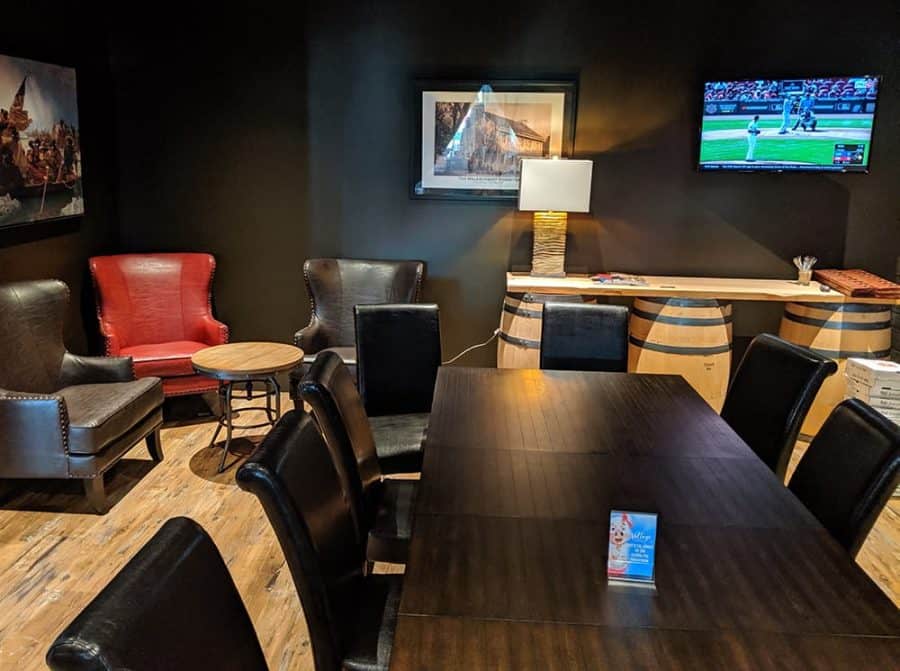 Do they offer brewery tours? Yes, by request but not on a specific schedule.
Is there any outdoor seating? Yes, there a half-dozen tables outside with umbrellas. When it's warm, they have several garage doors that will open to outside, making some of the indoor tables feel like you're outside.
Is the taproom kid friendly? Yes, plenty of room for the kids to get up and stretch their legs. They have a few board games to play plus shuffle board and Foosball.
Is March First Brewing and Distilling pet friendly? Outside only.
March First Brewing and Distilling can be found at:
7875 E Kemper Rd, Cincinnati, OH 45249