There are a number of Cincinnati Christmas events that I look forward to each year and the Holiday Show at the Krohn Conservatory is one of them. They manage to blow me away each and every year and I'm happy to say that 2019 is no exception! In fact, this year's "Zinzinnati Holiday" may be one of my favorites!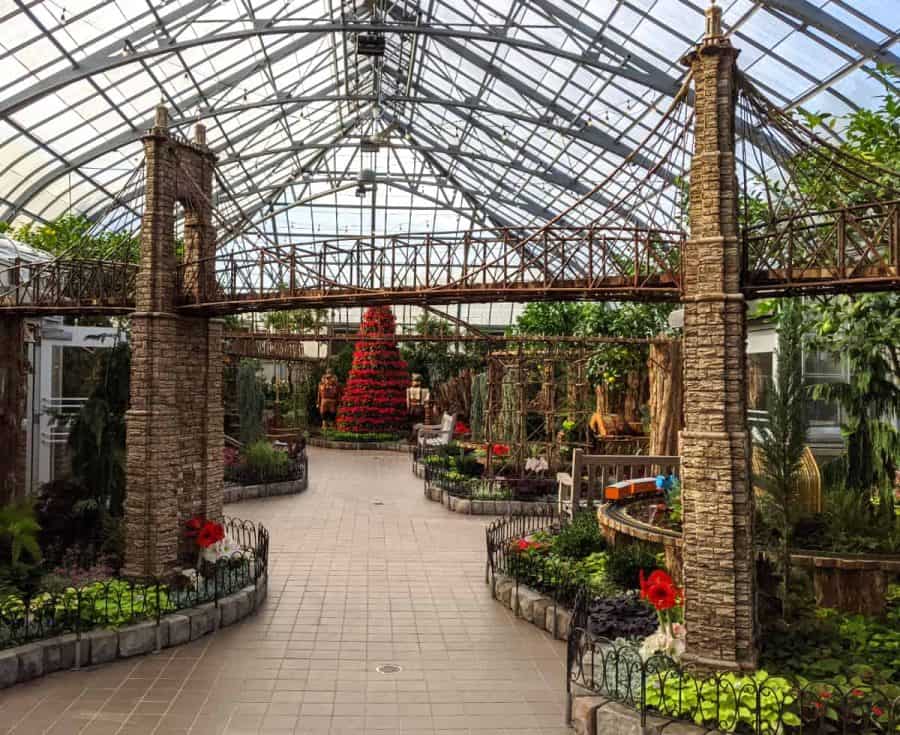 A Zinzinnati Holiday pulls out all the stops when it comes to celebrating both Cincinnati and its German heritage. Throughout the display you'll find iconic Cincinnati landmarks and buildings including the Krohn Conservatory in model form (of course), the Roebling Bridge, Union Terminal, Ault Park, and many more.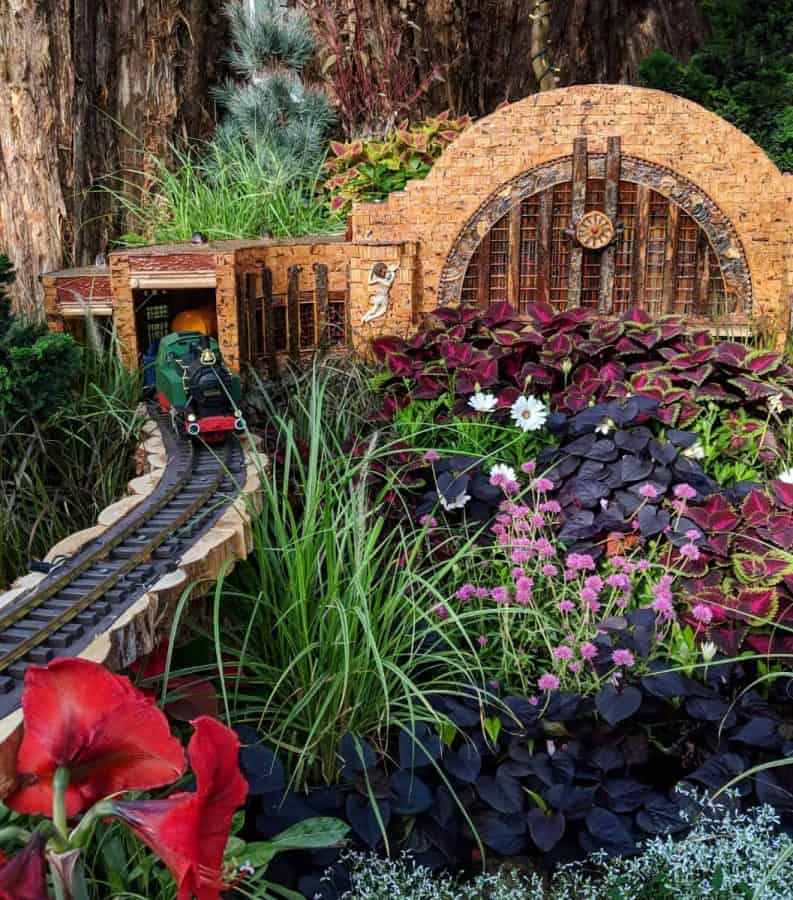 Set amongst the most beautiful seasonal flowers you'll find the Tyler Davidson Fountain alongside Goebel Park's iconic German-style Carroll Chimes Clock Tower.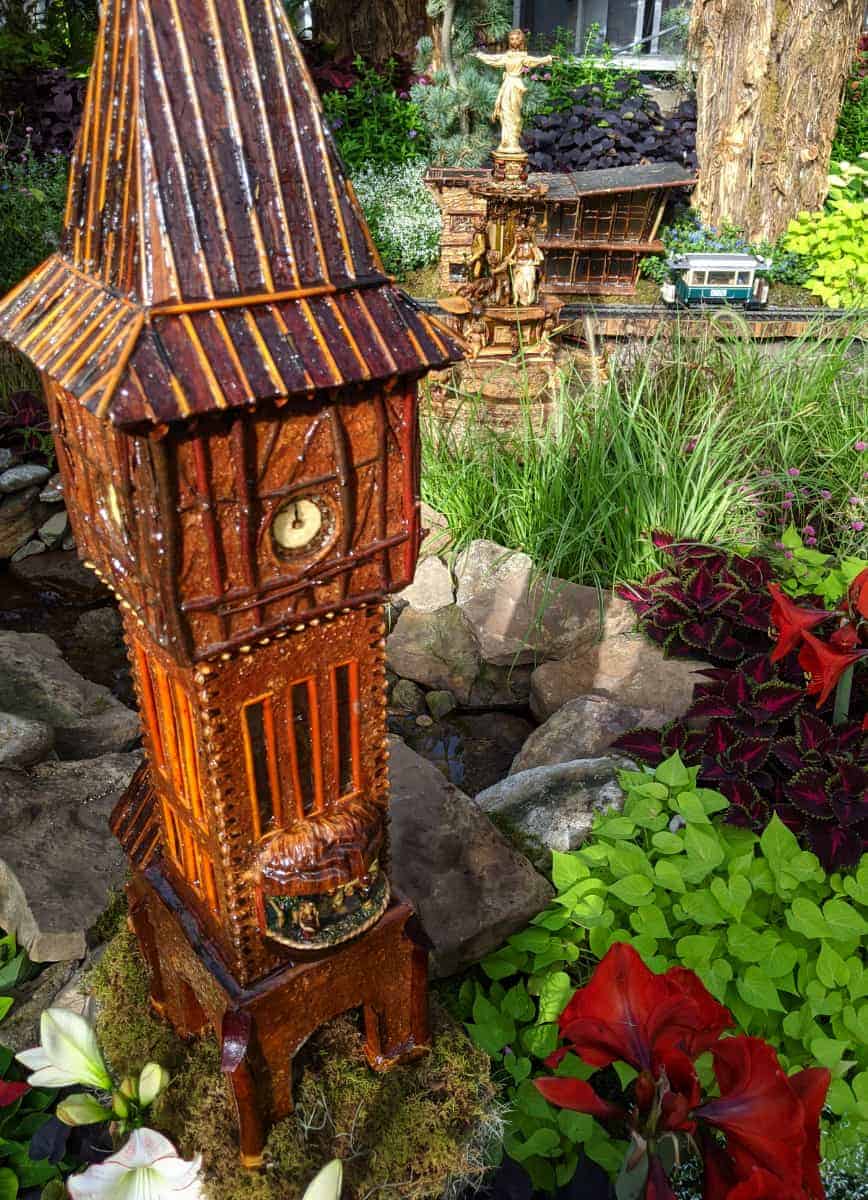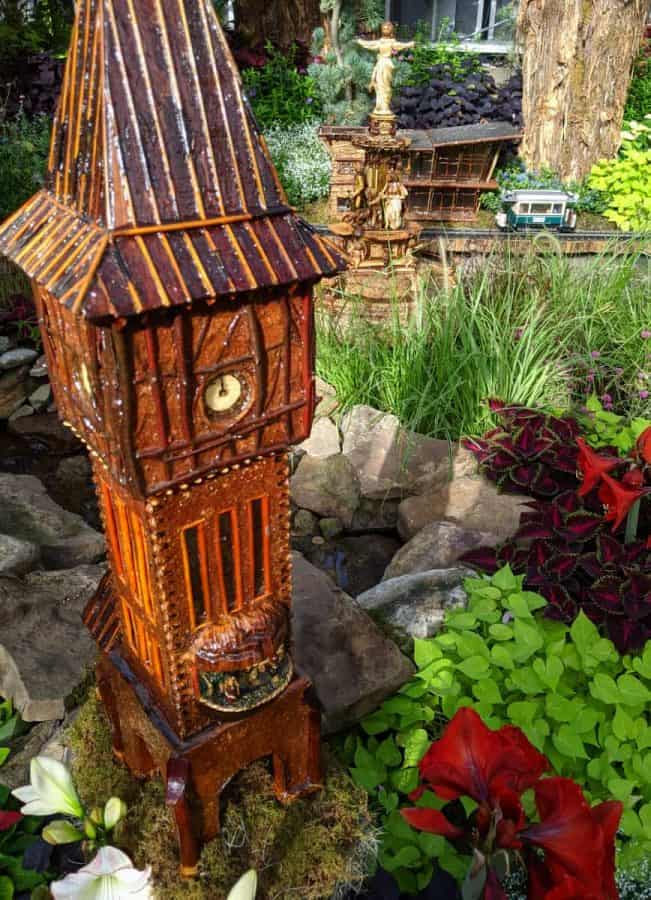 Throughout the display you'll find nods to German Cincinnati, from the Nutcrackers that flank the Poinsettia Tree to the Berlin Street sign and a Glockenspiel.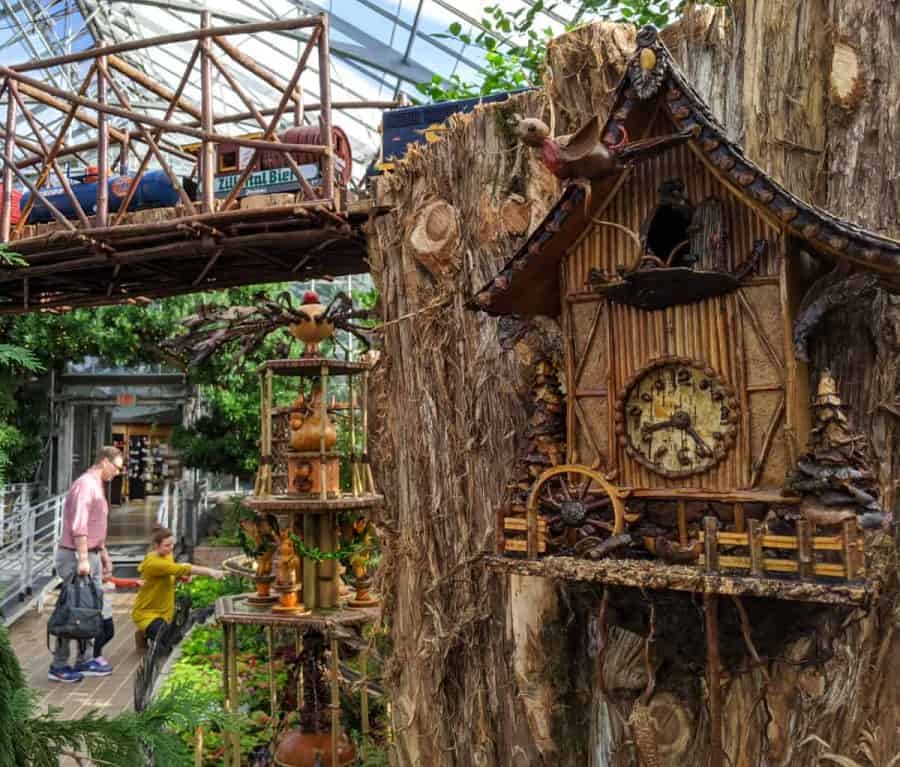 All the Christmas Trains!
It simply wouldn't be a Krohn Conservatory holiday show without the trains, right?! You'll find Thomas the Train circling the Krohn Conservaory…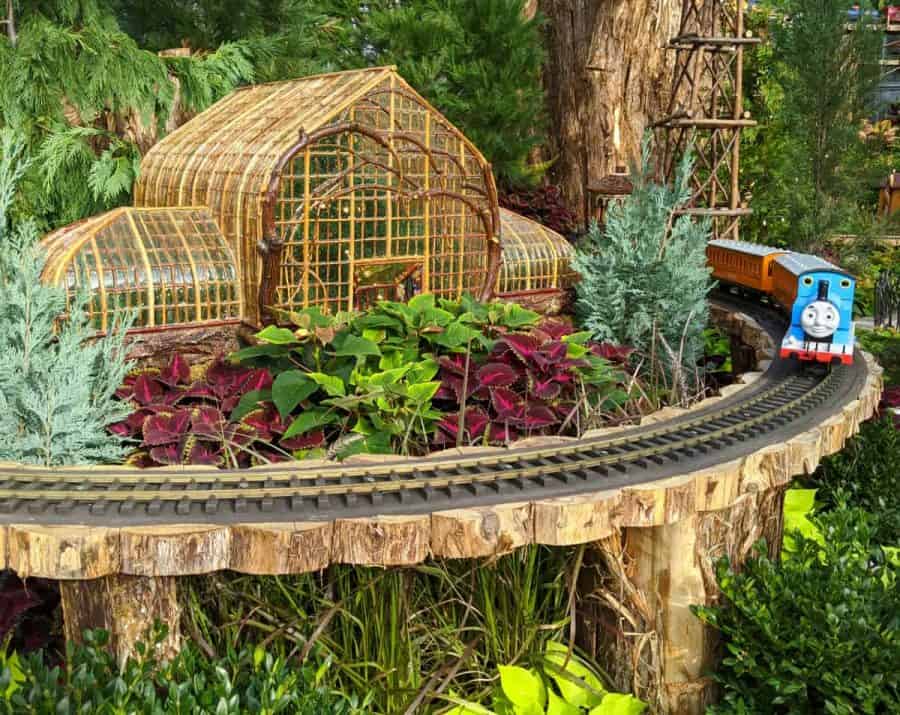 and you'll find Mt. Adams and the incline.
I should also take a moment to mention the trees throughout the display are particularly fabulous this year (see them on either side of the incline?).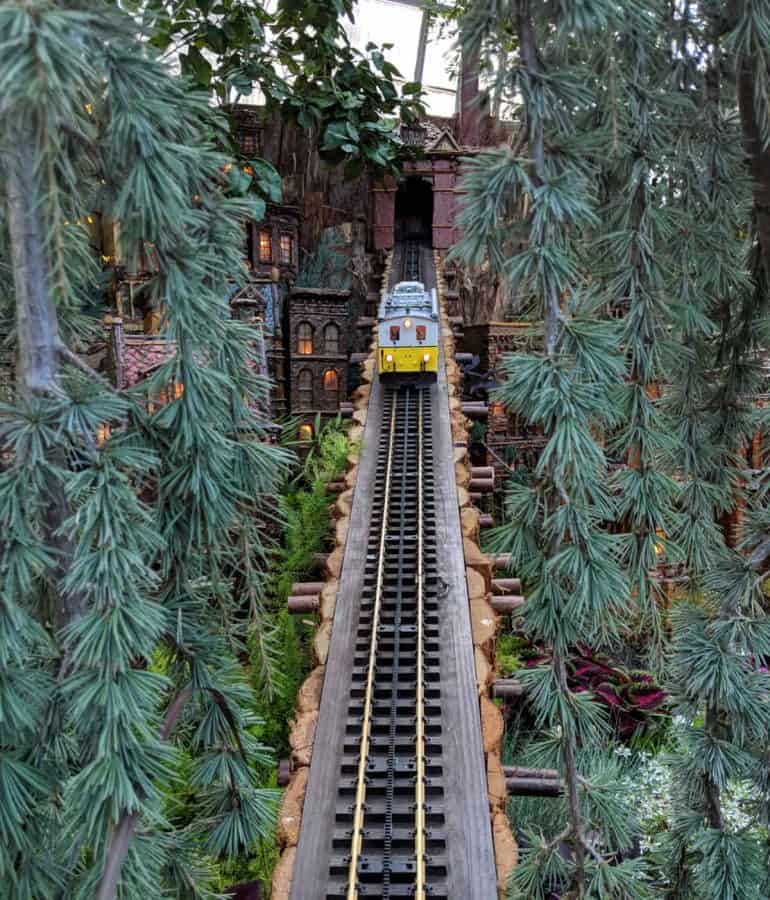 The trains run on rails above the display, over the Roebling Bridge, and throughout the gorgeous Applied Imagination's buildings and towns.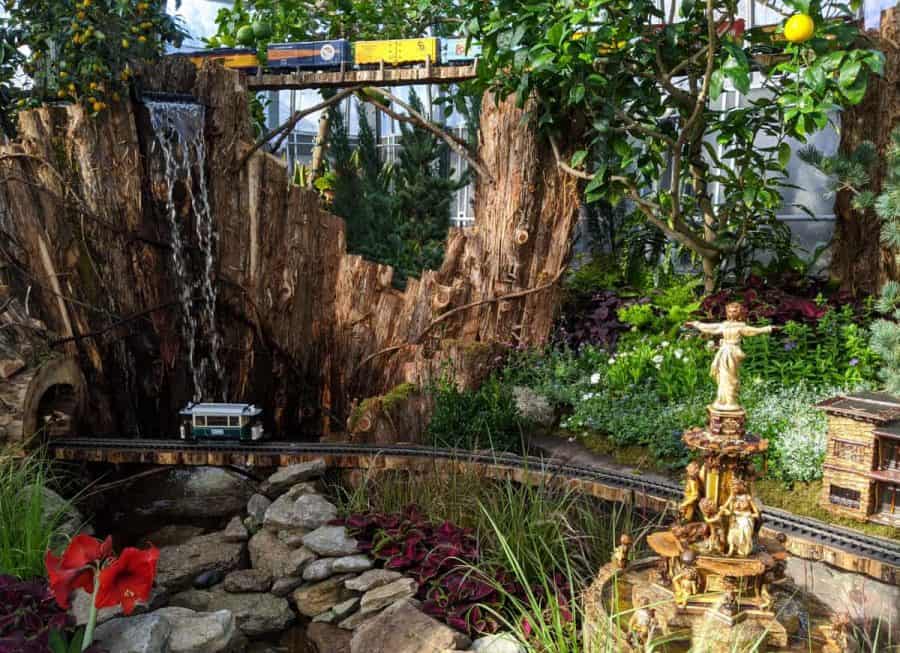 There are event a few little trolleys scattered about.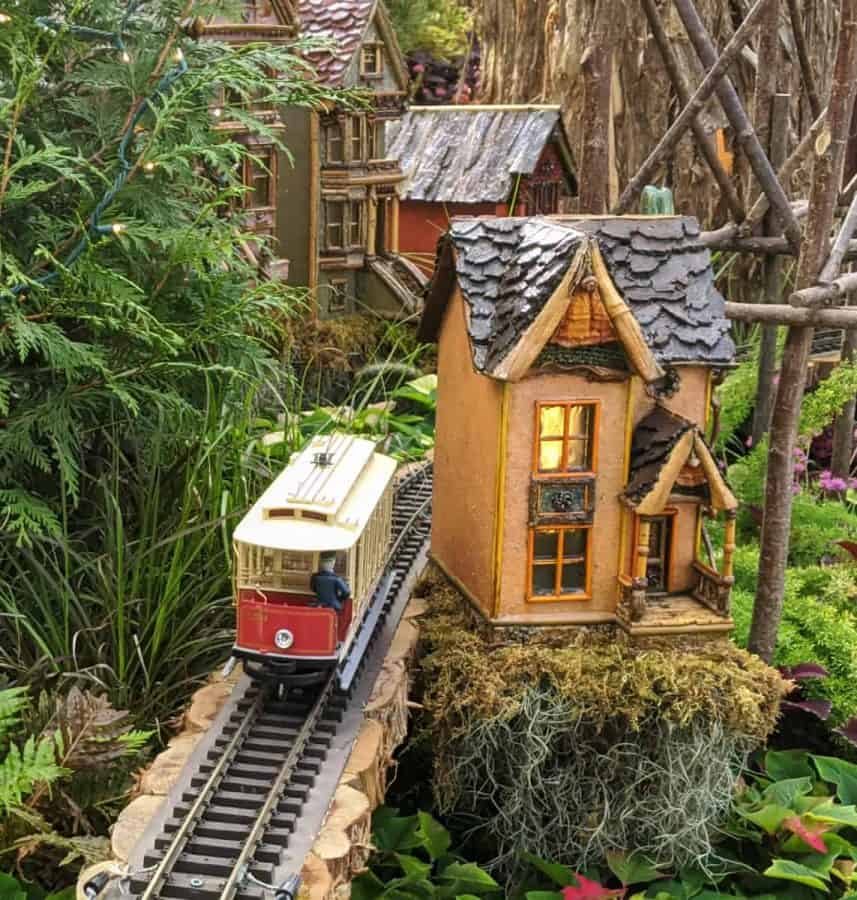 Explore the Black Forest Fairy Tales
You'll also find a few speedy little trains over in the "Black Forest" area.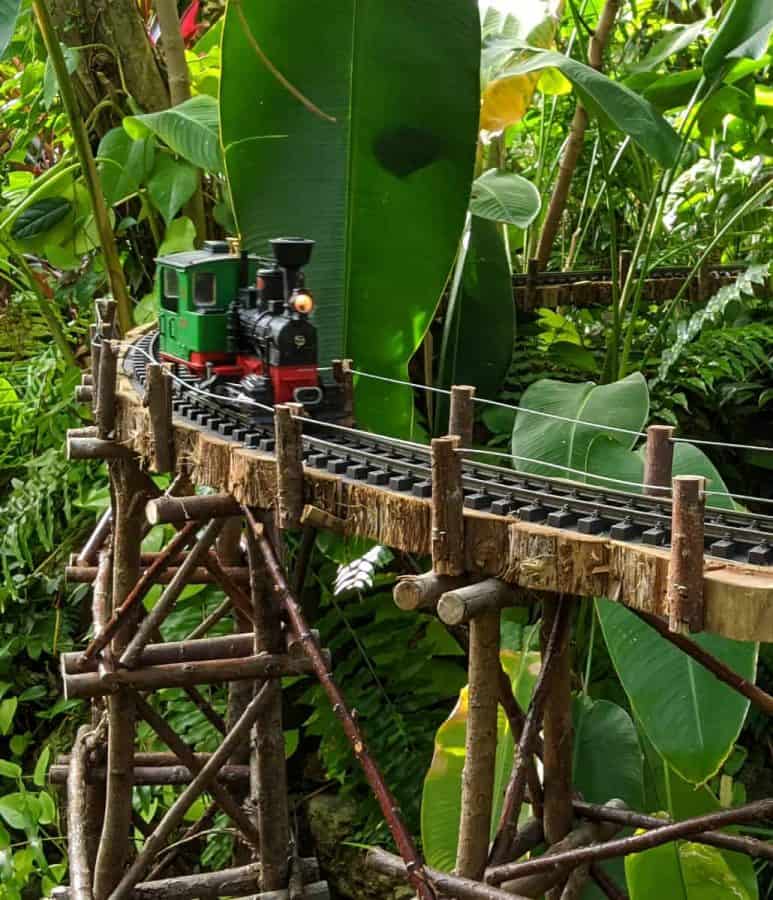 And the structures and houses in the "Black Forest" are going to have you wishing you had your own little fairy abodes!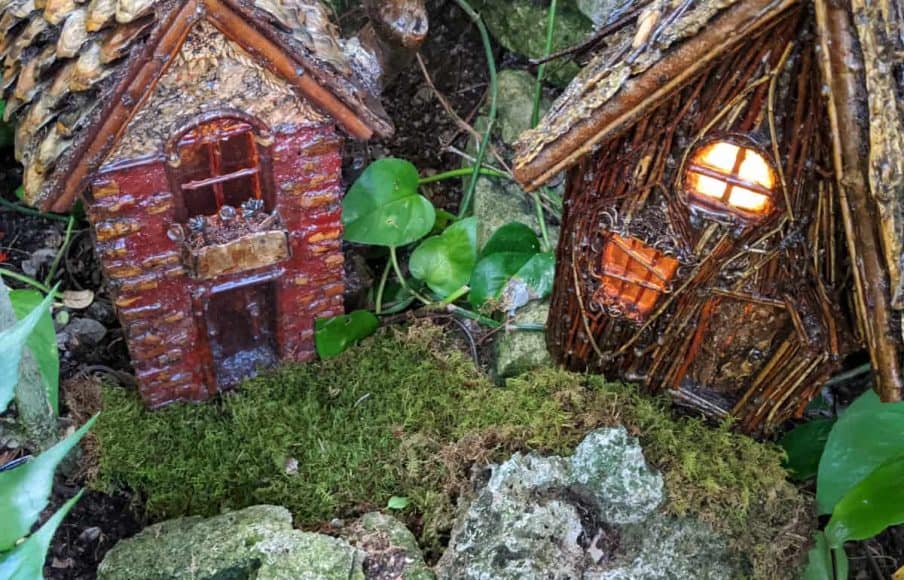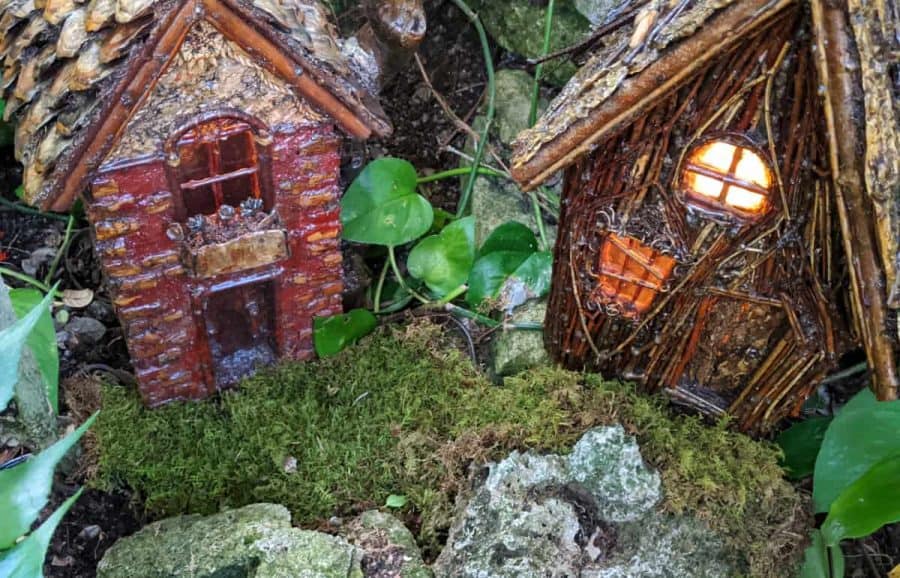 Bring your camera!
The Poinsettia Tree is a great spot for family photos!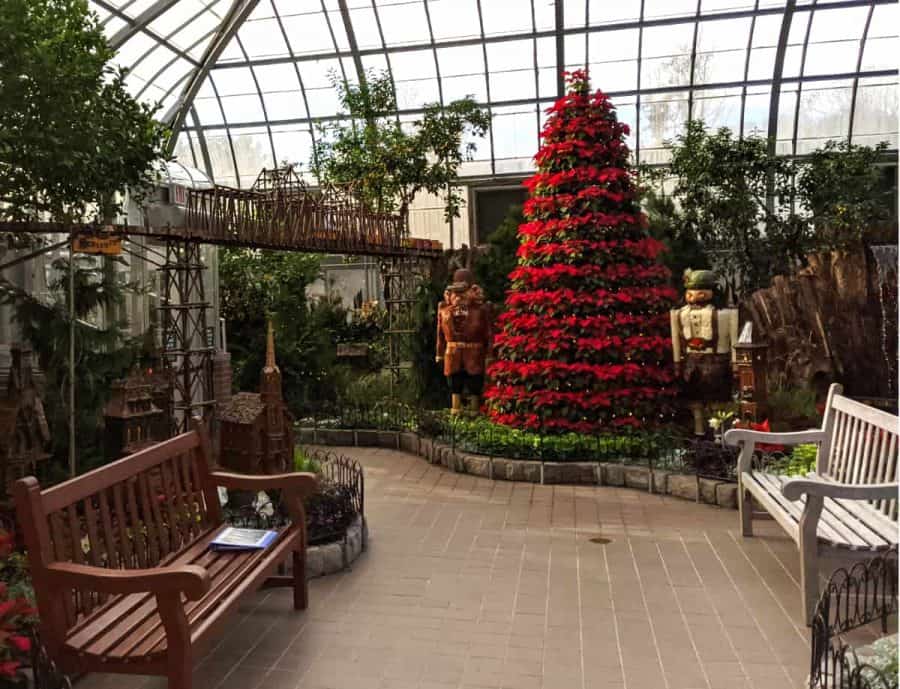 My tips for your visit to the Krohn Conservatory's Holiday Show:
Go early! And by early I mean right when they open if you can (especially if you visit on the weekend or close to Christmas).
Dress for the weather but remember that you'll be in a greenhouse. Wear layers. It can get toasty! They do have a coat rack at the entrance.
Be sure to explore the entire place. You'll find the seasonal show / the trains in both the main room and the "Black Forest Fairy Tales" section. Be sure to leave some time for their permanent collections as well. The permanent collections includes desert plants, tropical specimens, Bonsai trees, rare orchids, carnivorous plants and exotic fruit trees.
The gift shop has some great gifts that you won't find elsewhere. It's small but chuck full of great items. Don't miss it!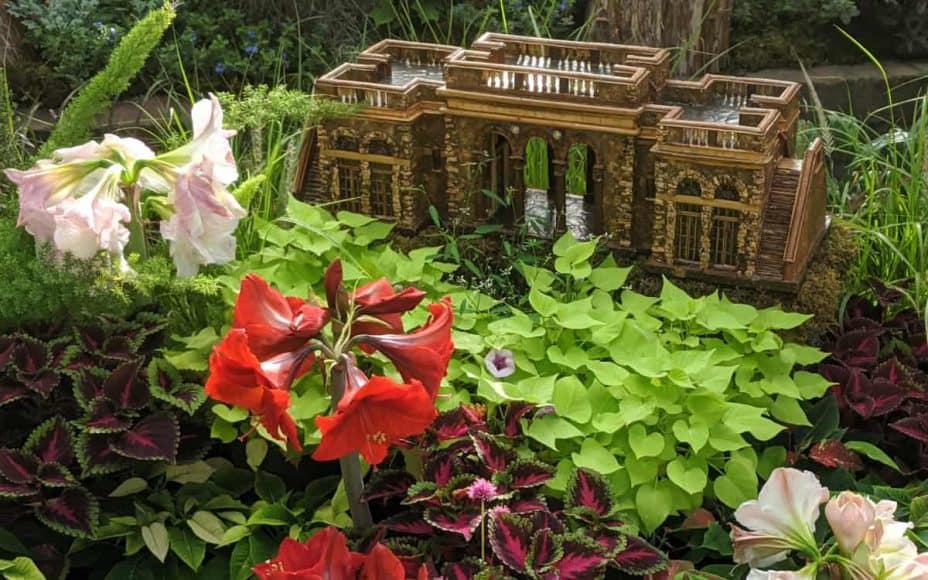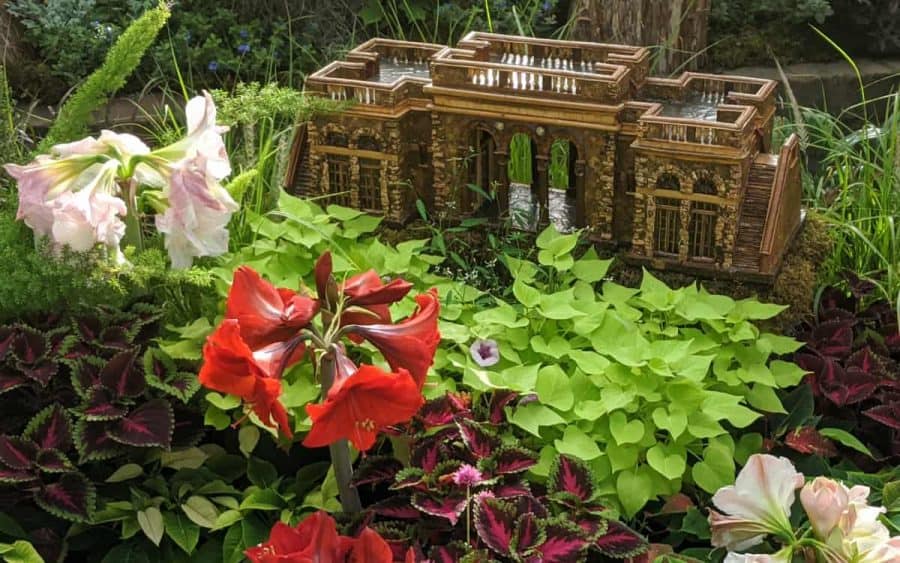 A Zinzinnati Christmas will be at The Krohn Conservatory through January 5, 2020.

The show is open daily; they're even open ON Thanksgiving Day and Christmas Day (limited hours). Check their site for dates and times.

Admission is charged.