The season of all things pumpkin is upon us! We kicked off our fall season with a trip to Shaw Farms in Milford.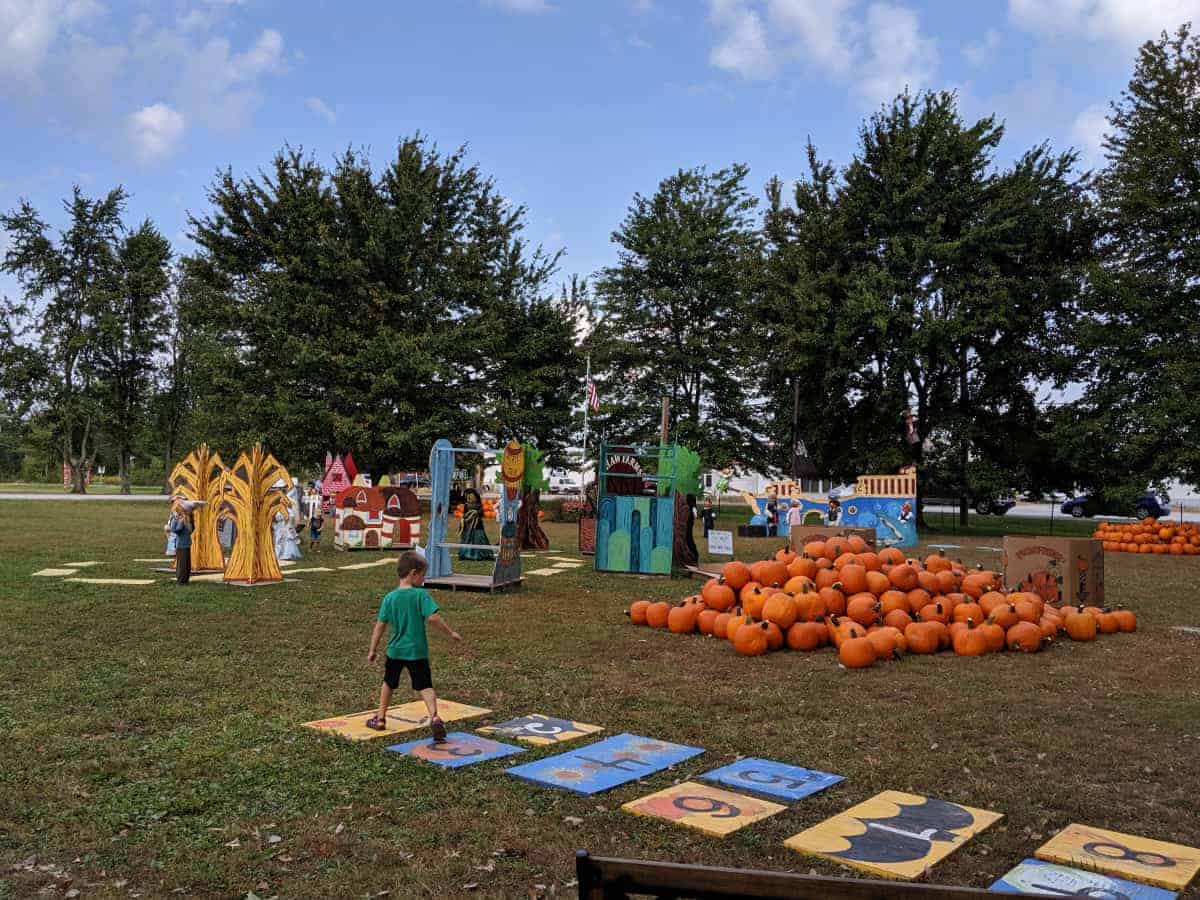 Located in Milford, Shaw Farms is a great place for kids of all ages. There's lots to see and do here including pumpkins, hayrides, corn mazes, a rope maze, animals, and more.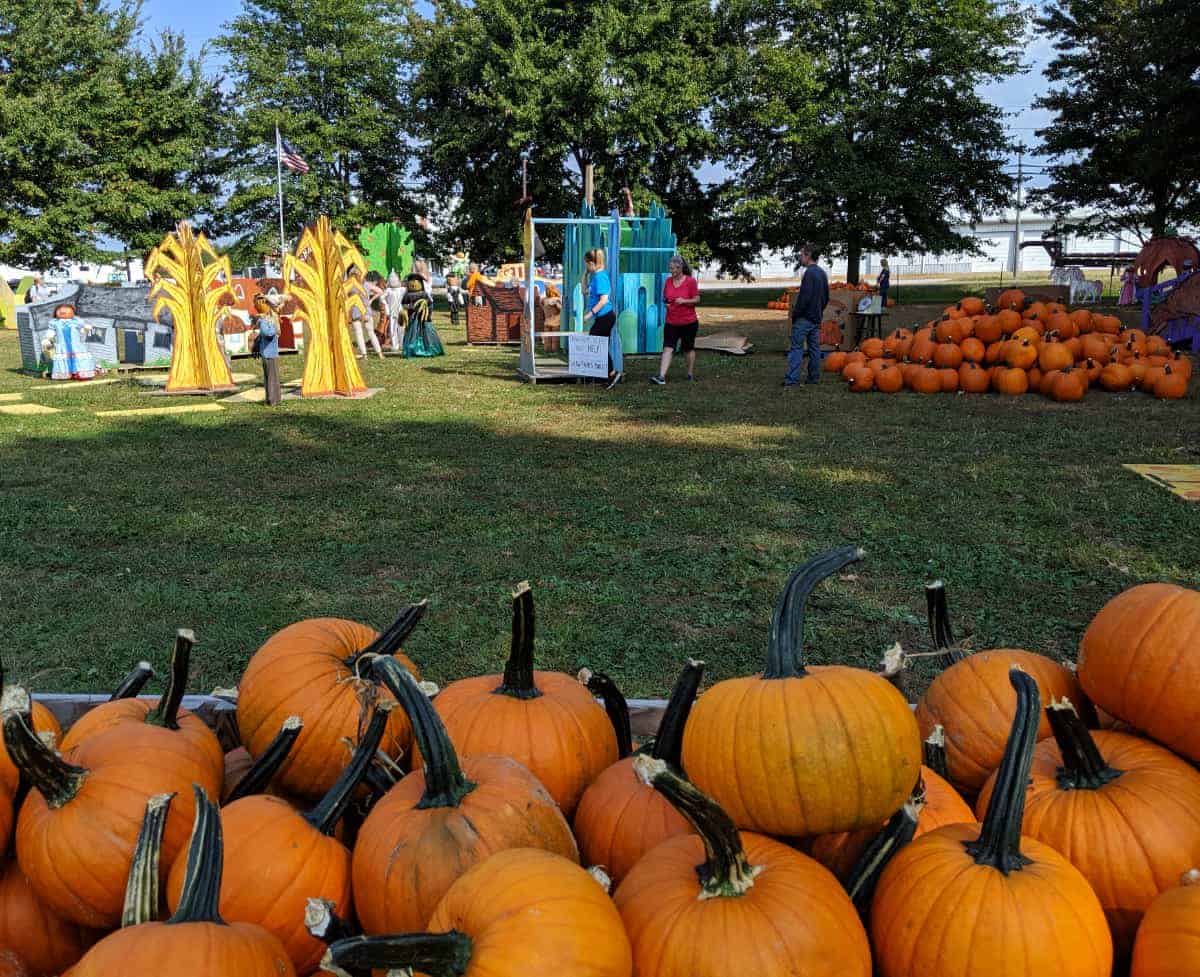 Free Fall Fun at Shaw Farms
We started off playing in the front part of the farm (pictured above and below, free). They have loads of wooden play structures for the kids to pop in and out of. We played out front for a LONG time and then walked around the back of the farm market to find ANOTHER play area. The kids felt like they'd hit the jackpot!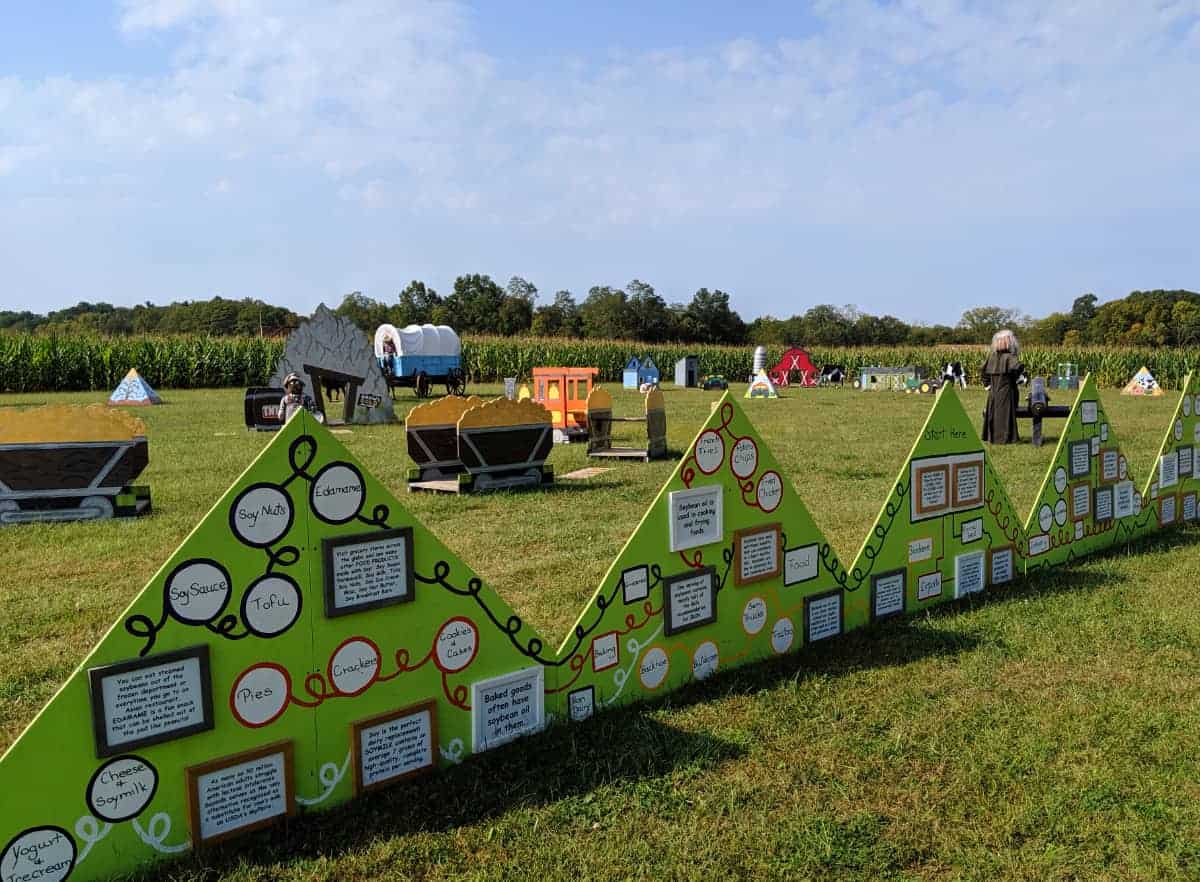 Shaw Farms does not charge an admission fee. Instead, you'll pay for what you want to ride / participate in. They had lots of free playland areas to explore and the Rope Maze is free. You'll pay "by the head" for things like a hayride, the barrel train, corn mazes, and face painting.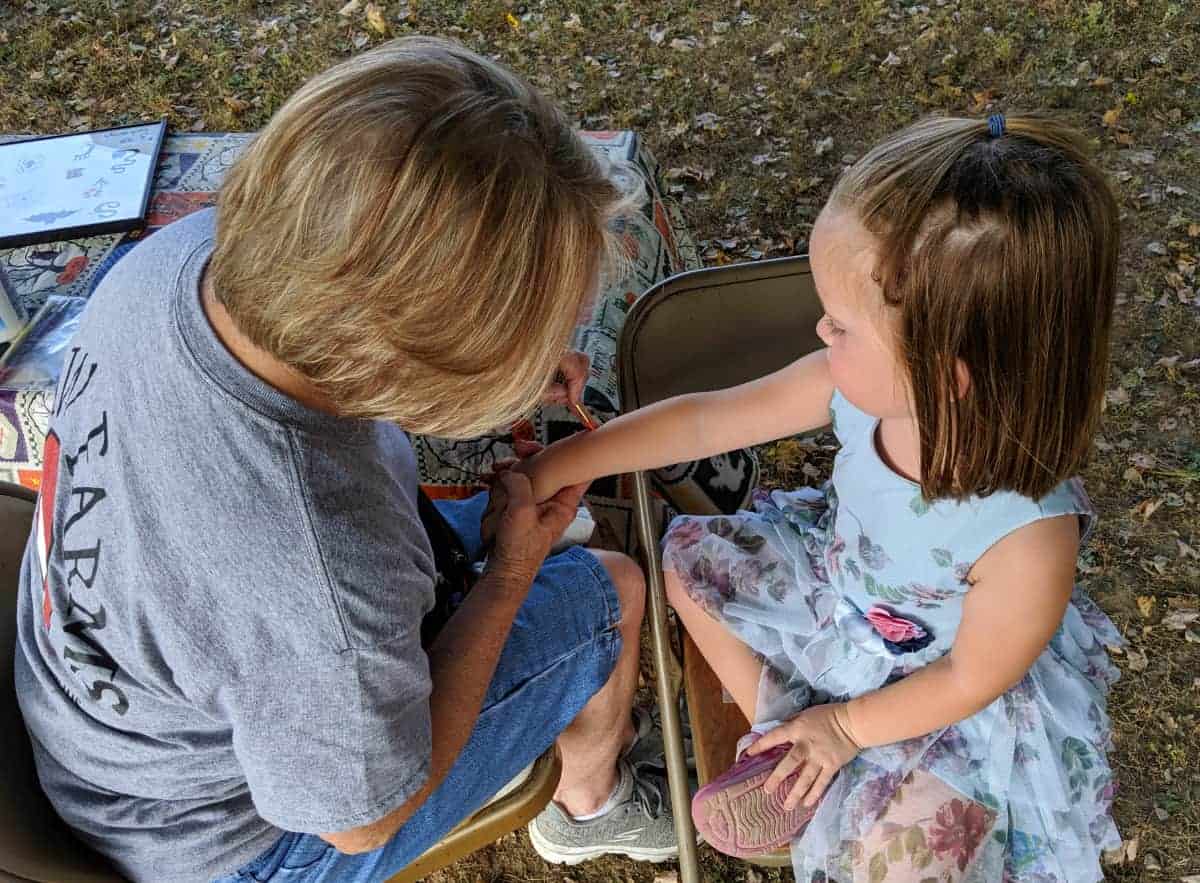 Take a Hayride Through the Woods
We never pass up a hayride and Shaw Farms' hayride was a fun one. We piled onto the hay bales and were pulled around by a tractor. You can also choose a horse drawn hayride (as time allows, horses need down time too!). The ride takes you through the corn fields, through open fields, and through the woods. The kids enjoyed spotting all the Halloween themed scenes set up along the route.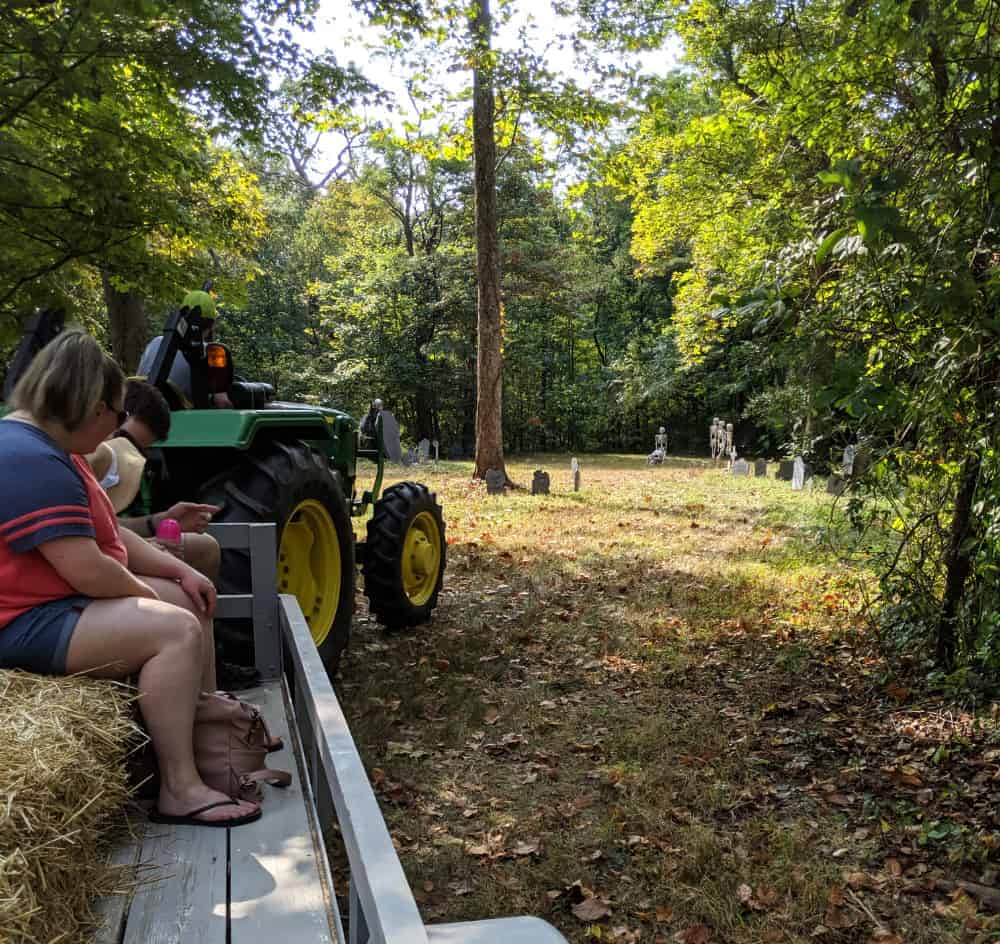 Corn Mazes and Rope Mazes
Shaw Farms has a few different kinds of mazes – two corn mazes and a rope maze. We worked our way through the rope maze which is perfect for families as it allows the kids to freely explore and work it out while you observe from the outside. And it's just tough enough to keep a school aged guessing.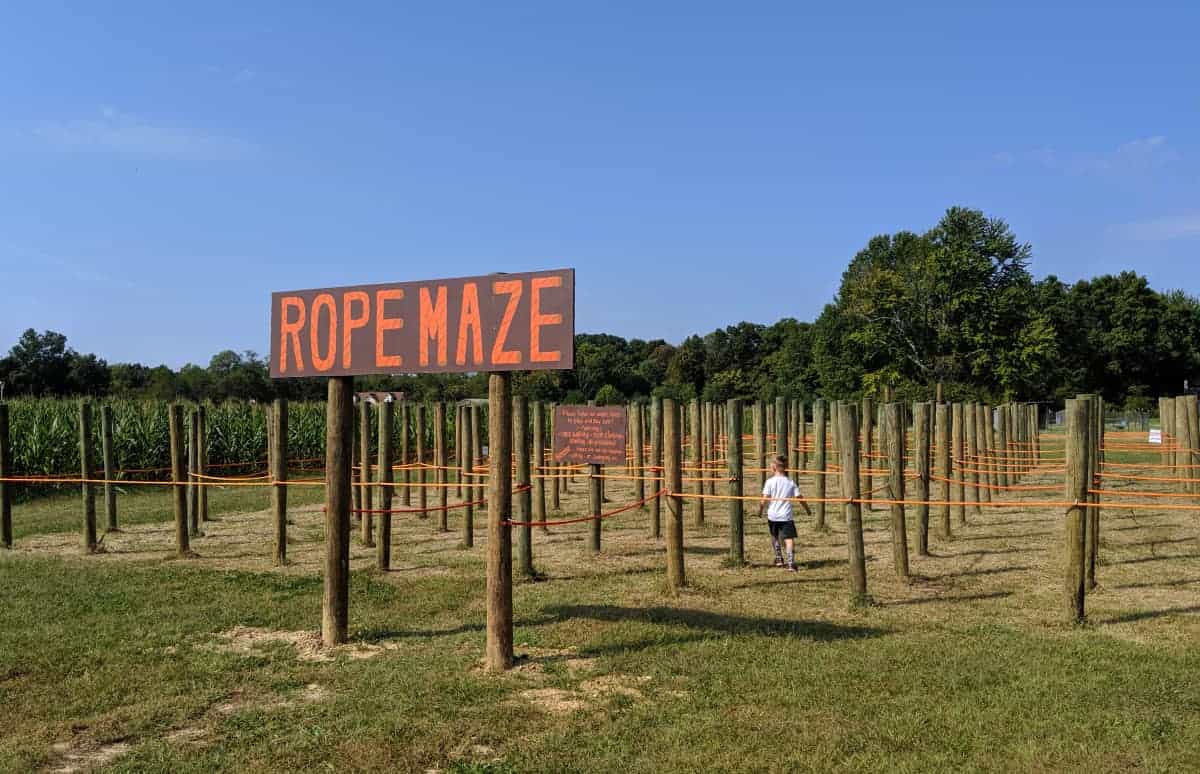 They have two corn mazes – one traditional maze (almost 4 miles of trail!) and another that's smaller (a kiddie corn maze) for those who don't want to take a long adventure.
Farm Market Stand
They have a huge farm market stand that's full of holiday decor, trinkets and toys, and yummy food items. Today's selection included Pumpkin Rolls and an assortment of fudge.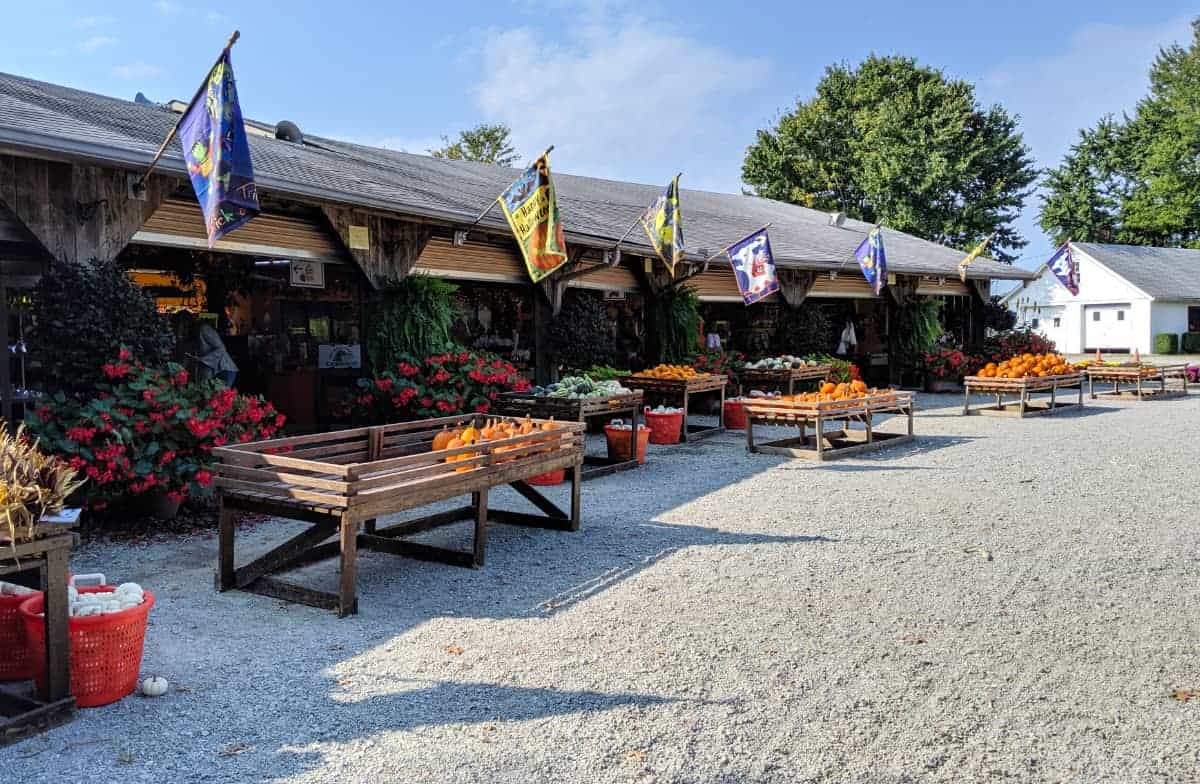 And they do, of course, sell pumpkins. They had a huge variety and lots to choose from. Kids might like to grab some from the piles all around the play area. Discerning adults might enjoy pumpkin shopping amongst the raised platforms at the market.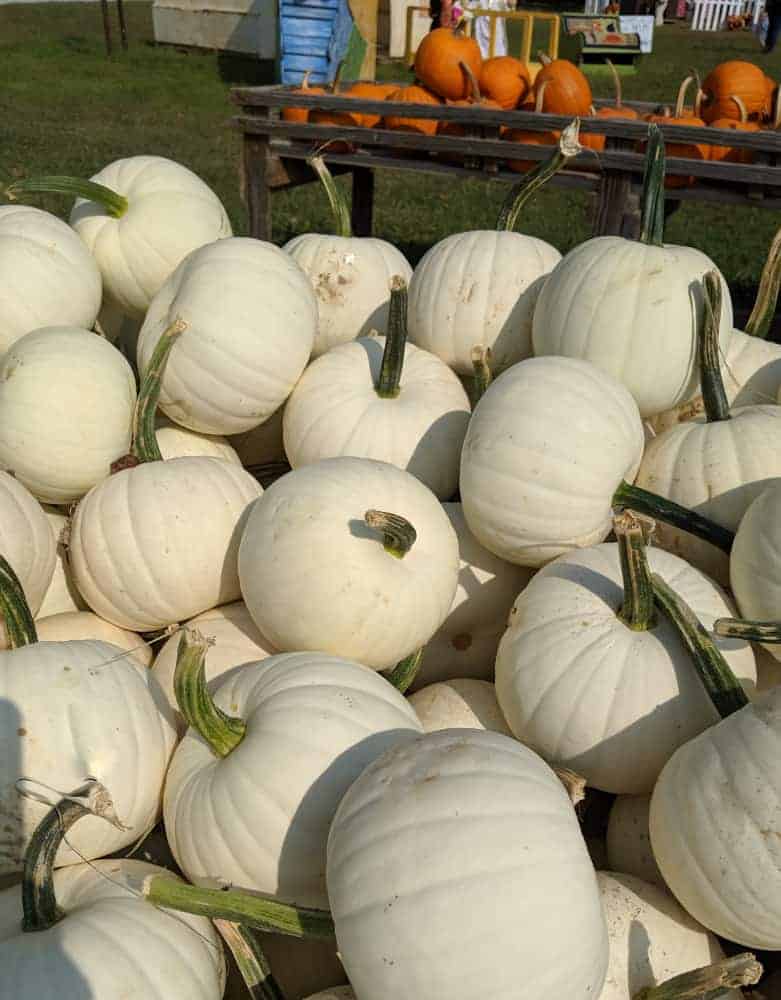 Shaw Farms does have a limited food selection (today it was hot dogs, popcorn, pretzels, snacks and drinks). In my opinion, it's great to have there in case you have someone who's "hangry" but I wouldn't depend on it for a real meal. We packed a lunch and ate on the way home.
Shaw Farms is in Milford, Ohio and is located at 1737 State Route 131
Shaw Farms Hours are: daily, Mon-Sat 9am – 6pm, Sun 9am – 5pm weather permitting (check their site to be sure nothing has changed)