I've had The Candle Lab on my list of things I want to do for quite a while and FINALLY got myself in there! And I'm so glad I did!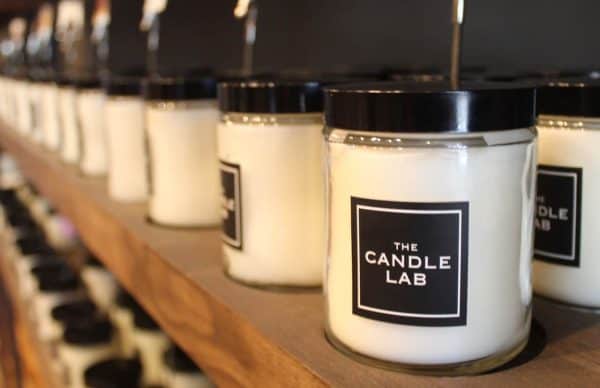 Located in Over the Rhine (OTR), The Candle Lab can be found right in the middle of all your favorite Vine Street hang outs and shops.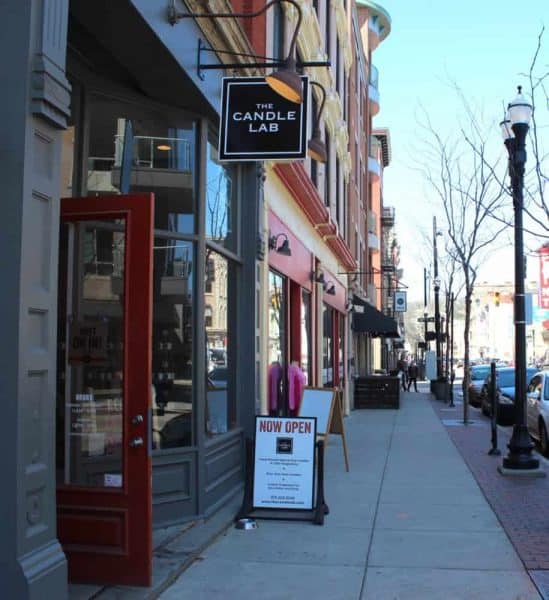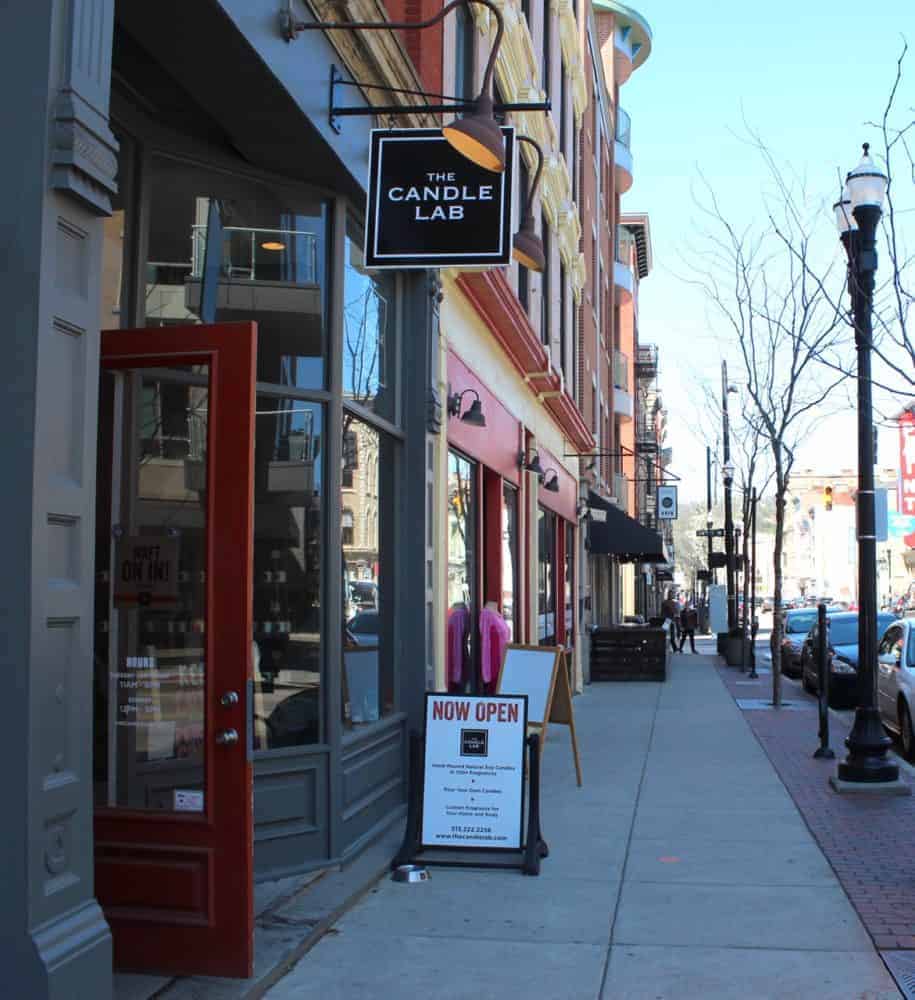 The Candle Lab is kind of an anomaly – an unexpected discovery in the middle of lots of great eateries.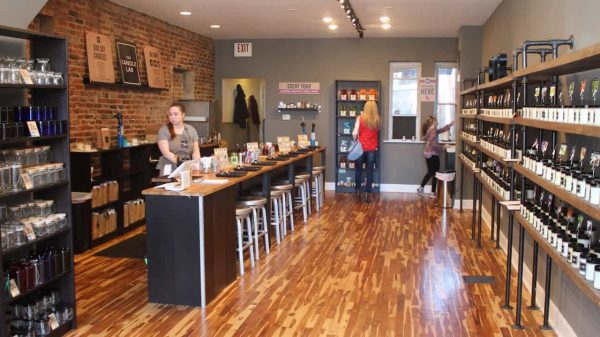 So what is it exactly? It's a place to make your own scented products. Their flagship product is a candle but you can also infuse your personally crafted scent into the form of a body lotion, room diffusers, fragranced oils, and more.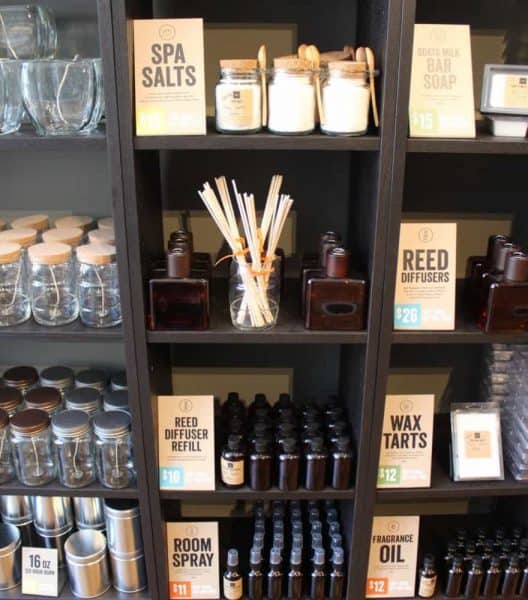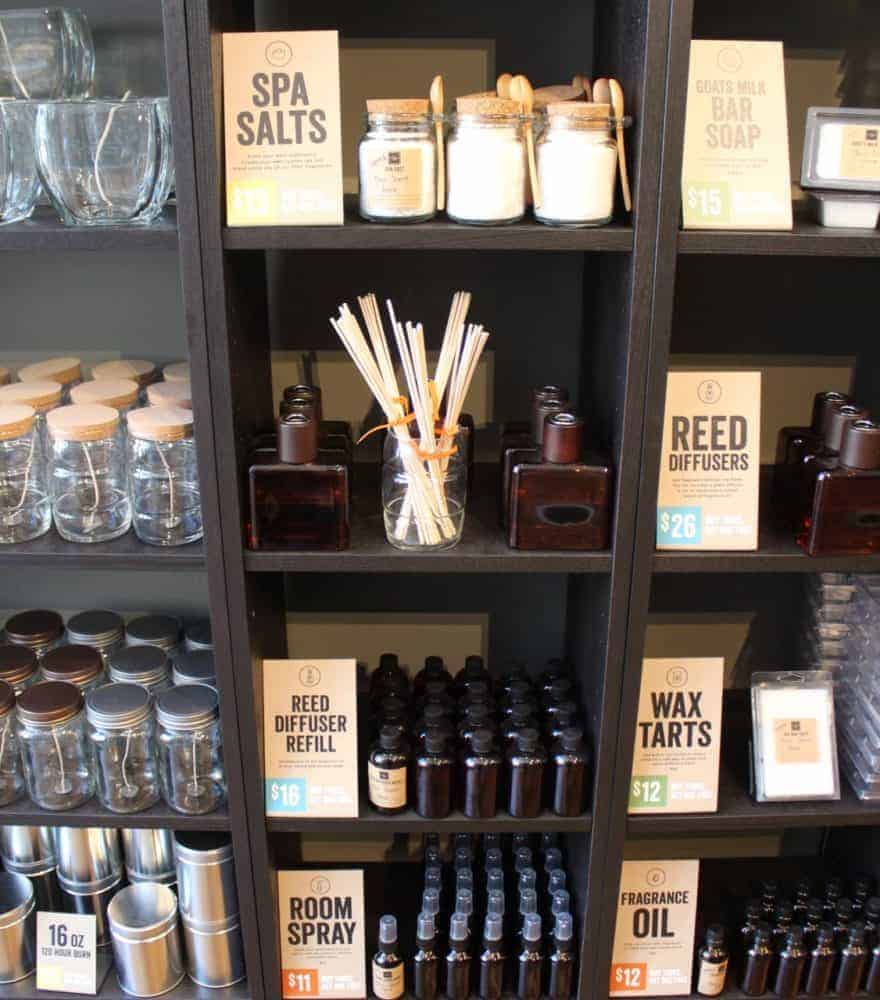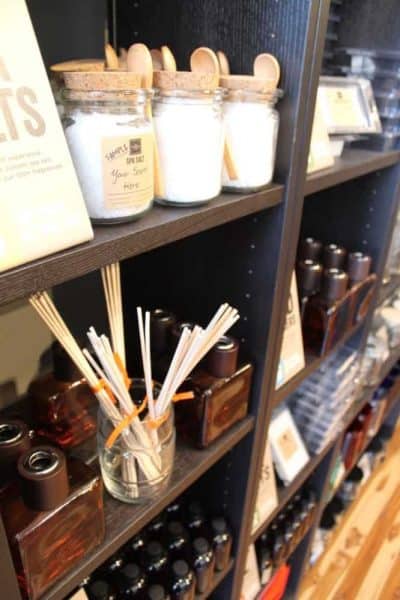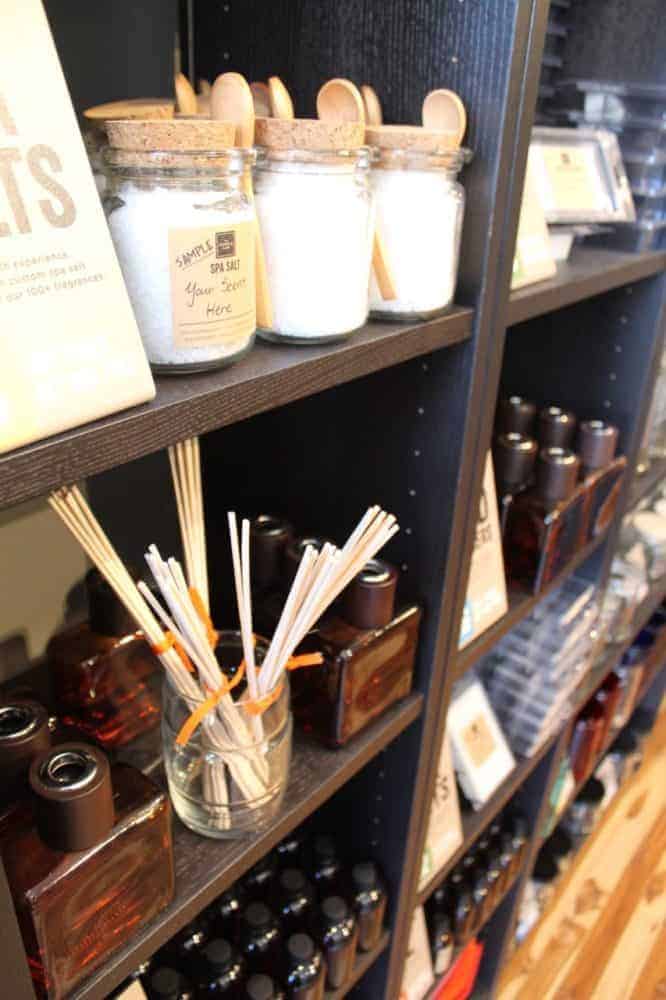 To get started, you'll choose what product you're going to make and then get into crafting your own personal scent.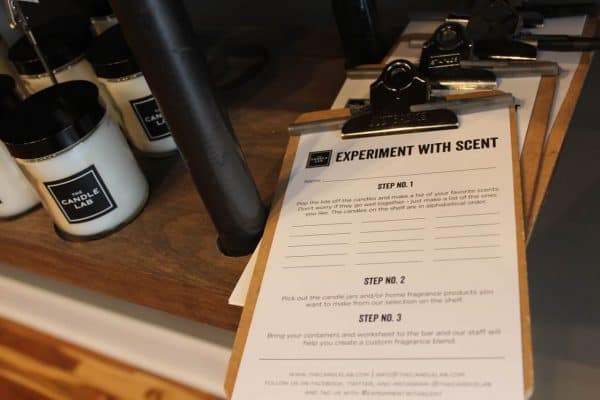 One wall of The Candle Lab is full of candles made with their 120 frangrances. You'll use these candles to create your product's custom scent. Simply grab a clipboard and start smelling. Each candle along the wall is clearly marked with the scent. Sniff, sniff, sniff and find your favorites. Add them to your list as you go.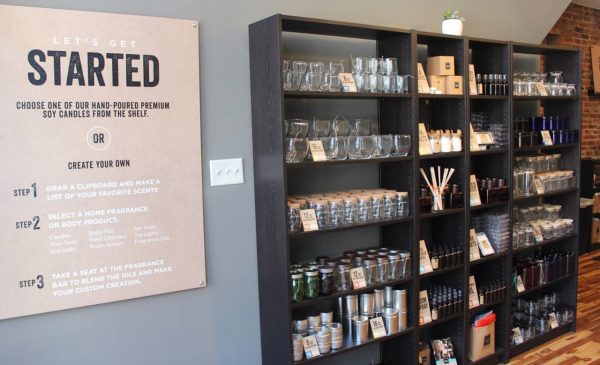 Once you have a list of your favorite scents and have chosen which product you're going to make (candle, scented bath salts, etc.), you'll head over to their bar.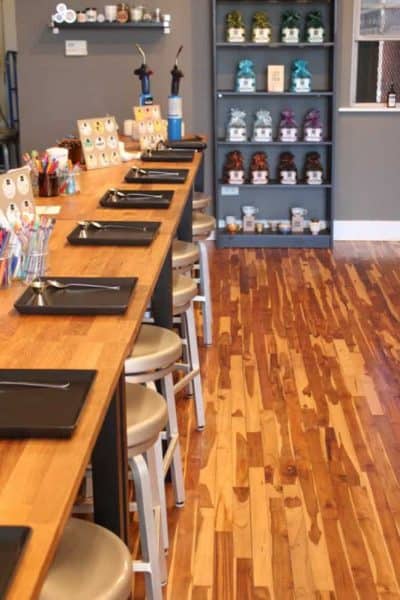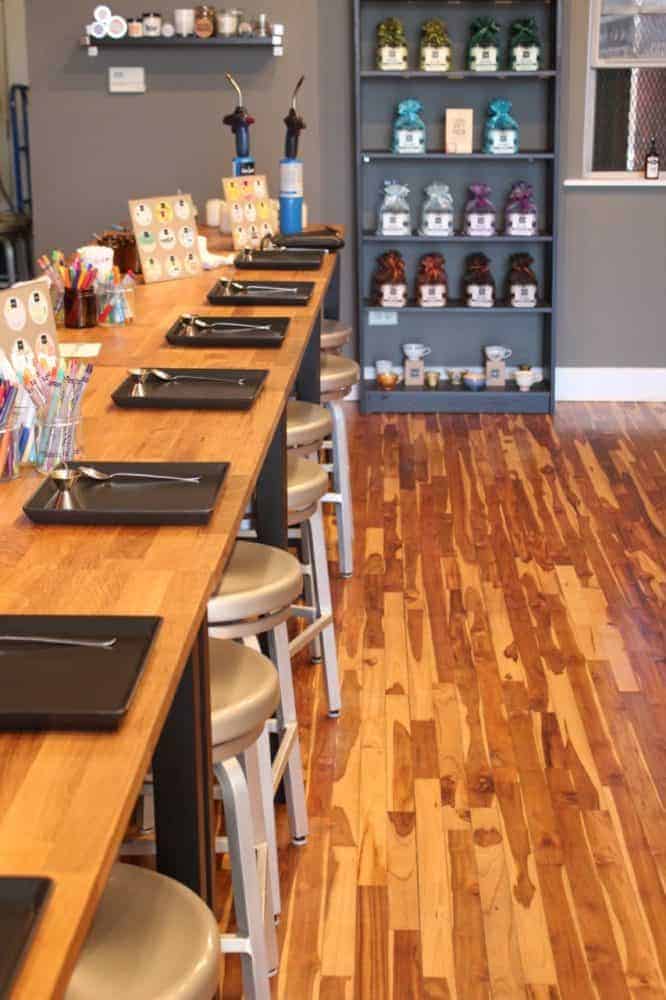 I pulled up a seat and let Ashley help me in deciding which of my favorite scents would go together well. I also crafted a label for the bottom of my candle.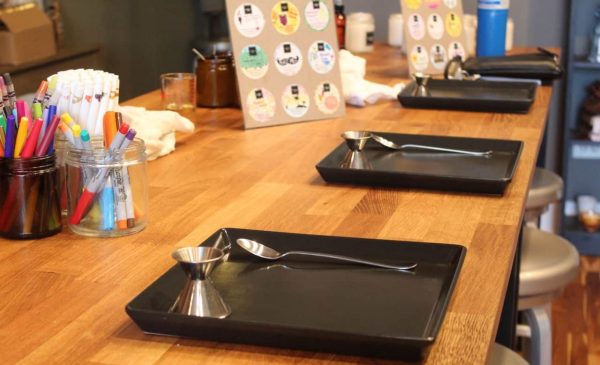 Ashley pulled the bottles of scents for me and, with her direction, I got to work in combining the three scents to my liking.
Once I had the scents mixed and was happy with my combination, it was time to make my candle.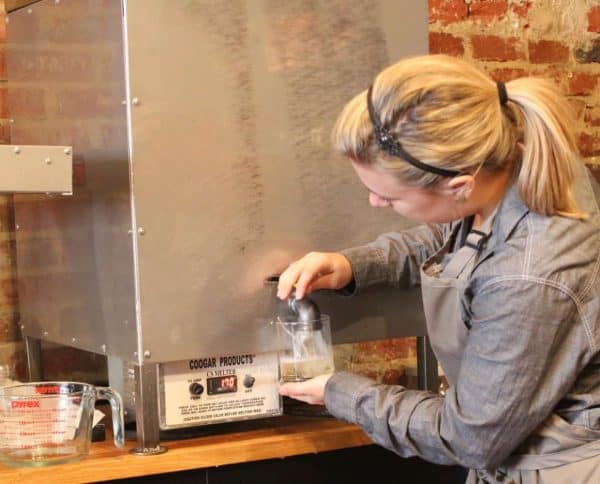 Ashley went over to their big vat of hot soy candle wax and poured some into the container I had chosen earlier.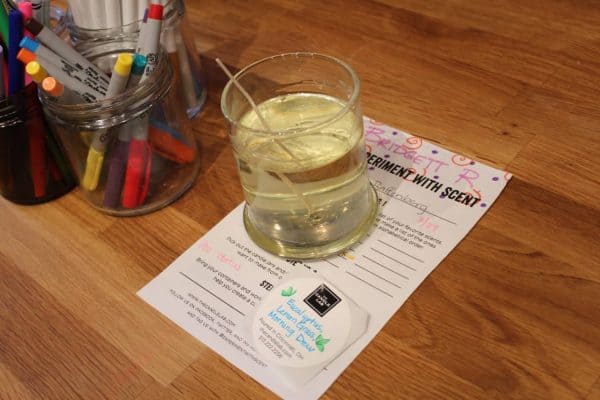 Then I mixed my scent into the candle she poured for me.
Because it's still very hot and still a liquid, you'll need to return for your candle after about 90 minutes. Lucky for you, you're in a great place to kill an hour or so of time. But if you can't get back to pick it up the same day, they'll gladly hold it for you until you can return.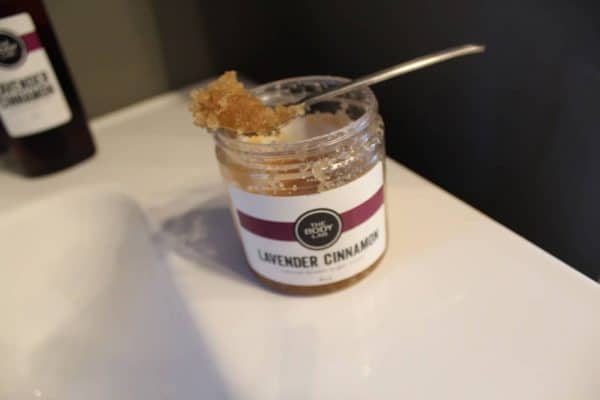 In addition to making your own products, they do have candles and body products that are ready for purchase.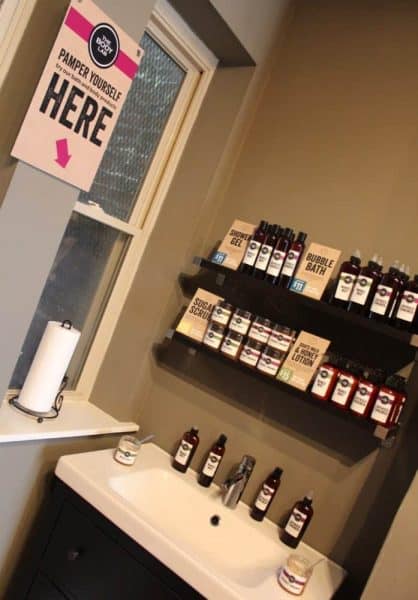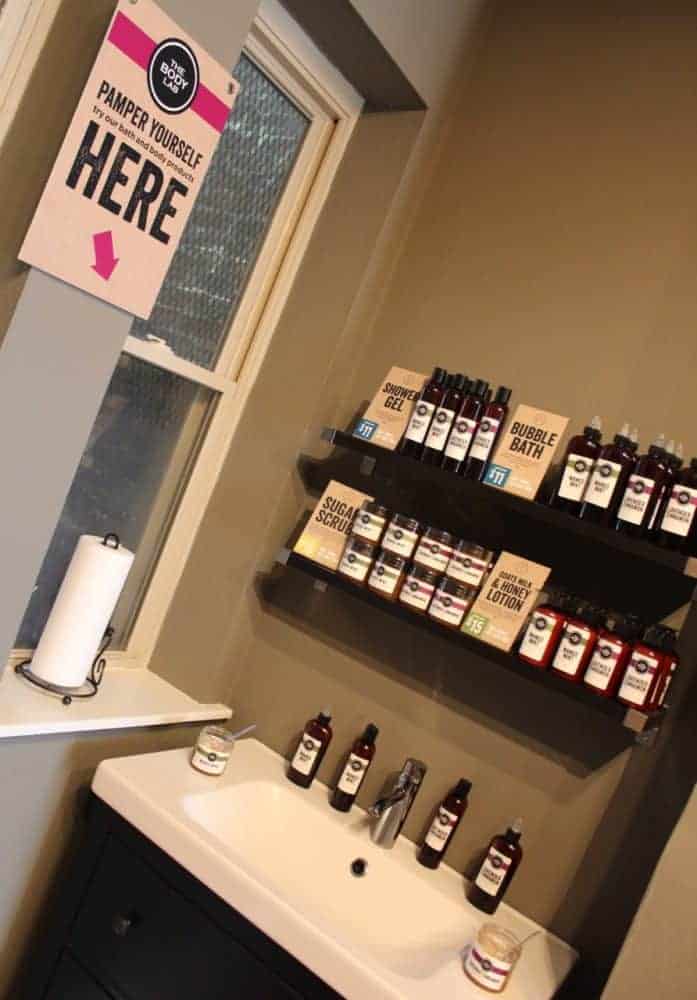 They also do create custom scents and products for businesses, weddings, and events too.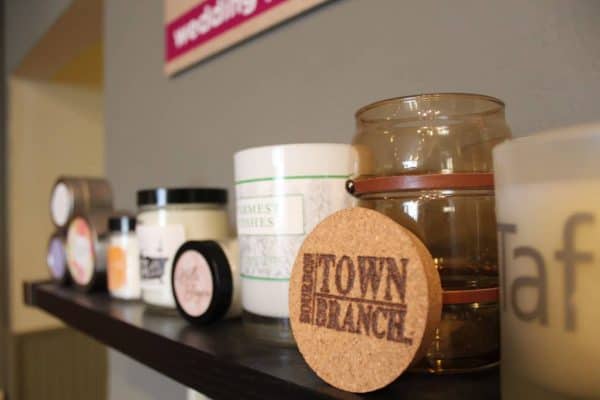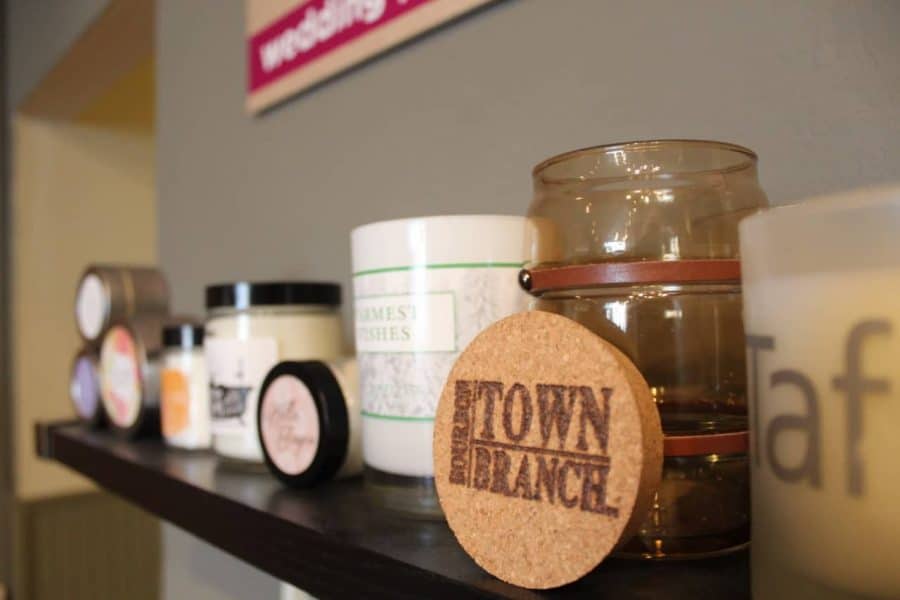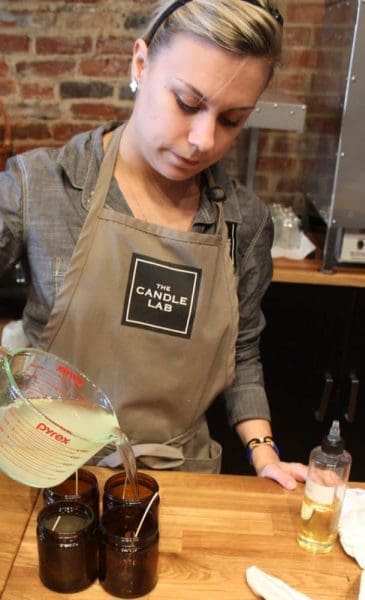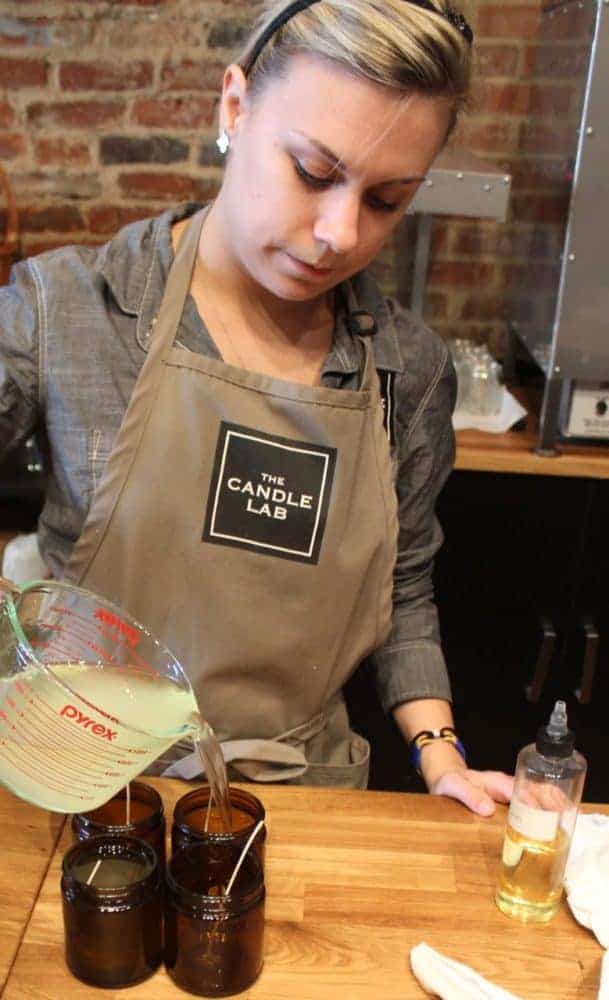 You can enjoy the Candle Lab by yourself, with a friend, or as a group. Each person can pour his/her own personally scented candle. This would be a great ladies' night out, a fun birthday outing, home school fun, and more. They do request a "heads up" if you'll have 4 or more in your group so they can be sure to accommodate you.
The Candle Lab is located at 1325 Vine Street in Over the Rhine