Crafty people of Cincinnati – I've found a GREAT place for you to explore… a MakerSpace on steroids! Let me introduce you to Manufactory!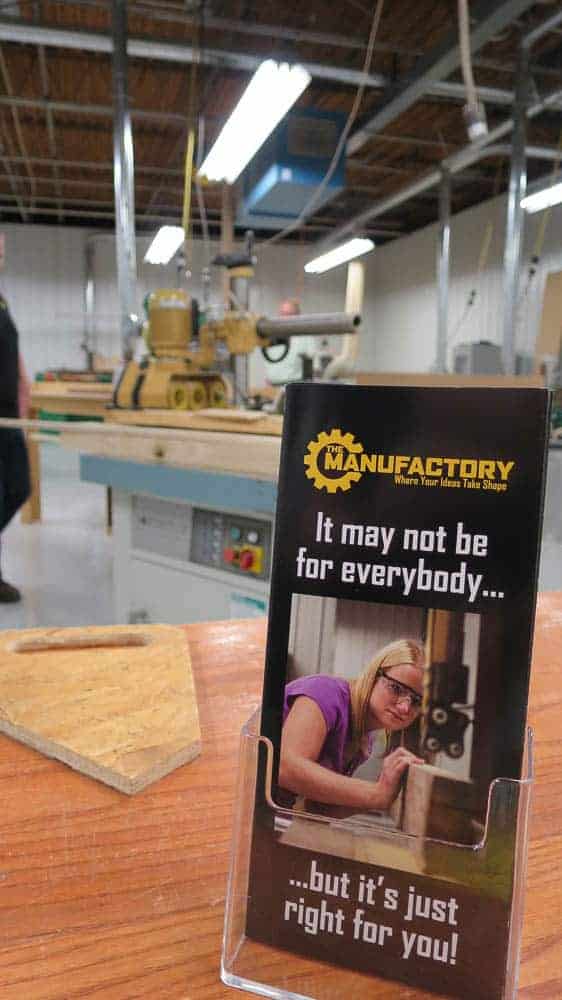 Located just a tiny bit north of the 275 loop on Mosteller Road, Manufactory is basically a giant warehouse space FULL of every kind of tool and equipment you can imagine. It's the perfect place for anyone who wants to be a builder or a maker.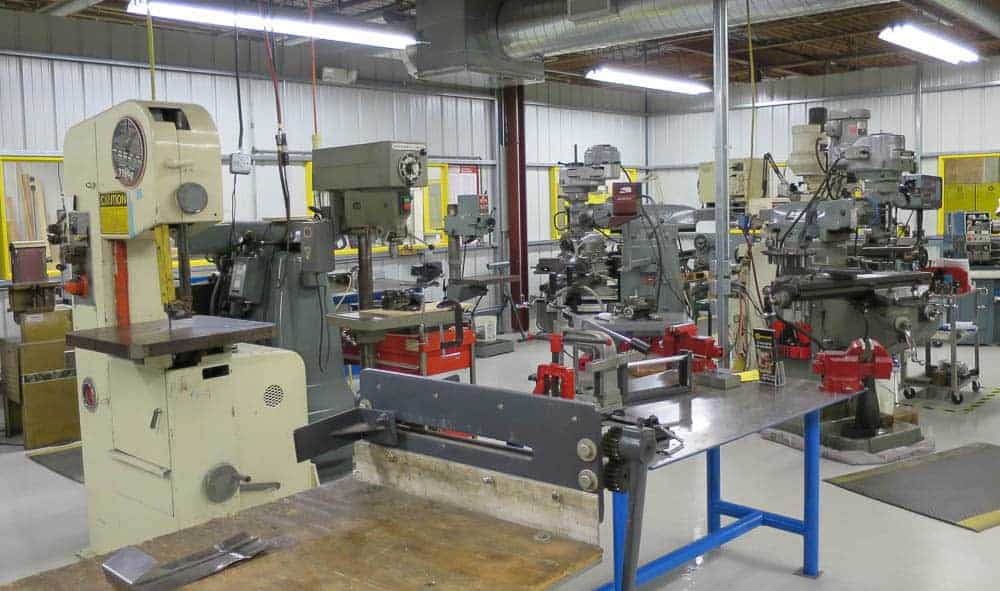 Manufactory is a membership workshop, meaning you pay to use their space. You can use their facility for just a day or you can join by the month or by the year. They offer safety classes on how to use the machines as well as advanced and enrichment classes to help you hone your skills.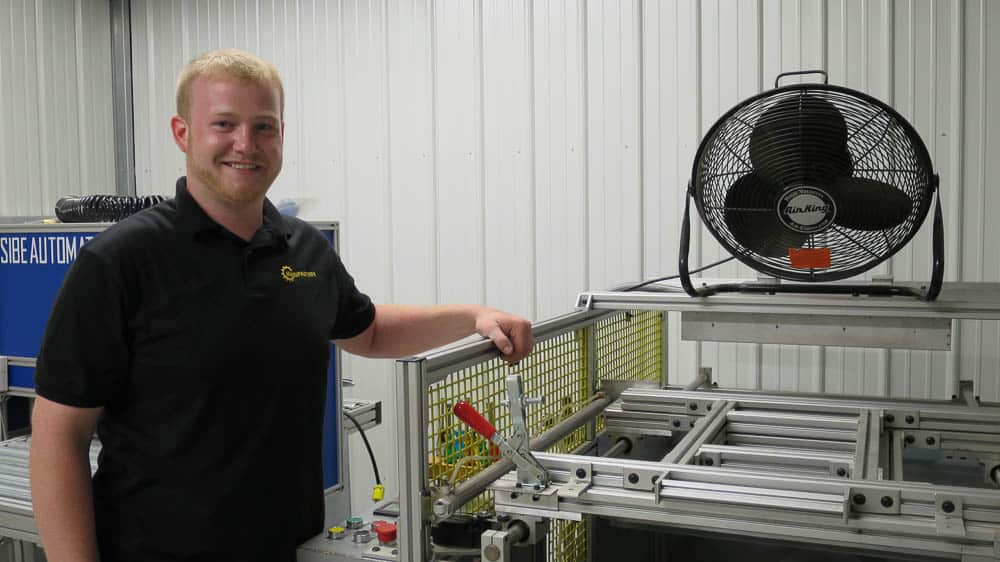 Their 17,000 sq. ft. space features multiple rooms divided by purpose. The spaces contain an array of equipment and tools for use by members. The selection is much larger than could be found in any home workshop and is more varied than can be found only in the largest factories. They have everything from simple hand tools to the latest in CNC gear.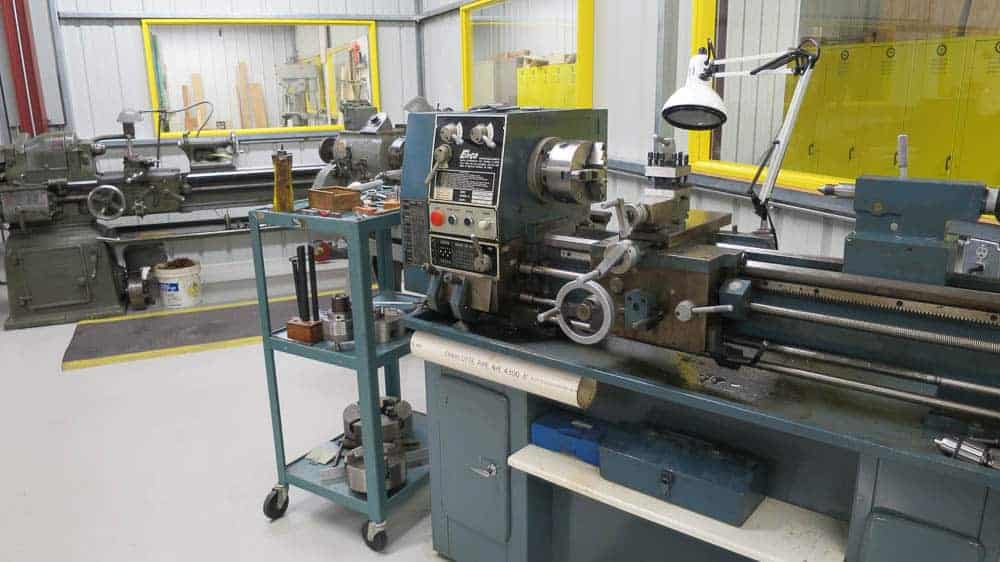 Whether you're working with metal, wood, or acrylic – they have an amazing selection of machinery to use.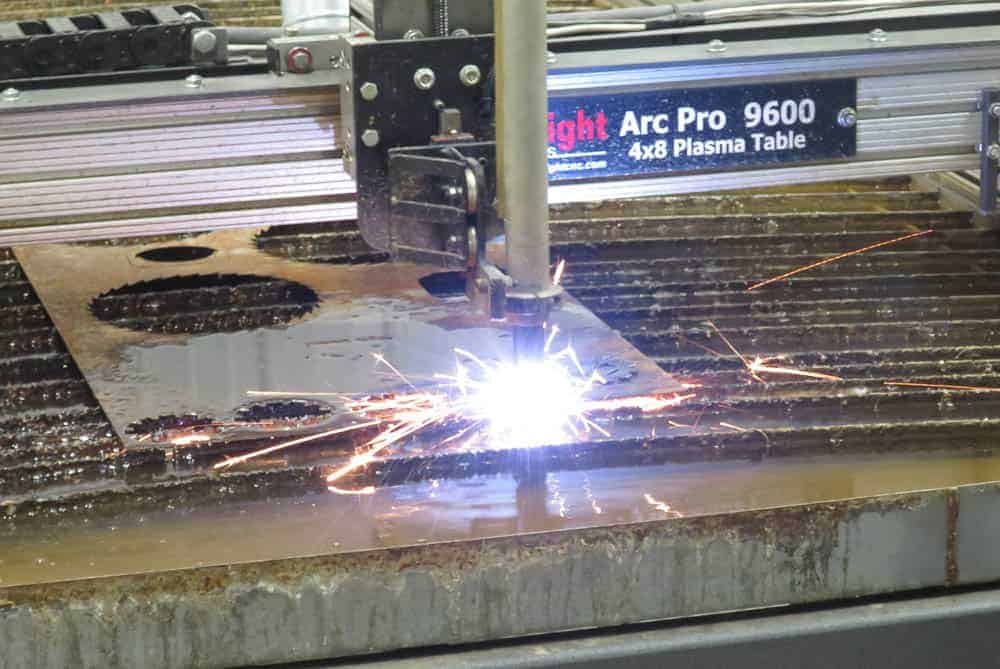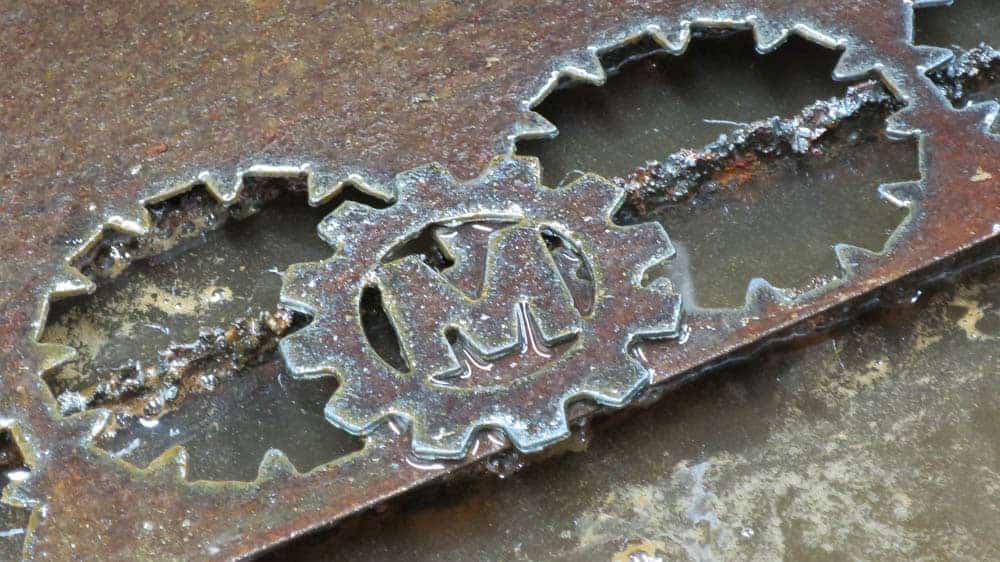 I was blown away by the size of the place and the variety of machinery they have in use. We visited during an open house so they had lots of demos going on. We got to see the Walnut Hills Robotic Team in action that day as well as many other makers operating machinery and making art.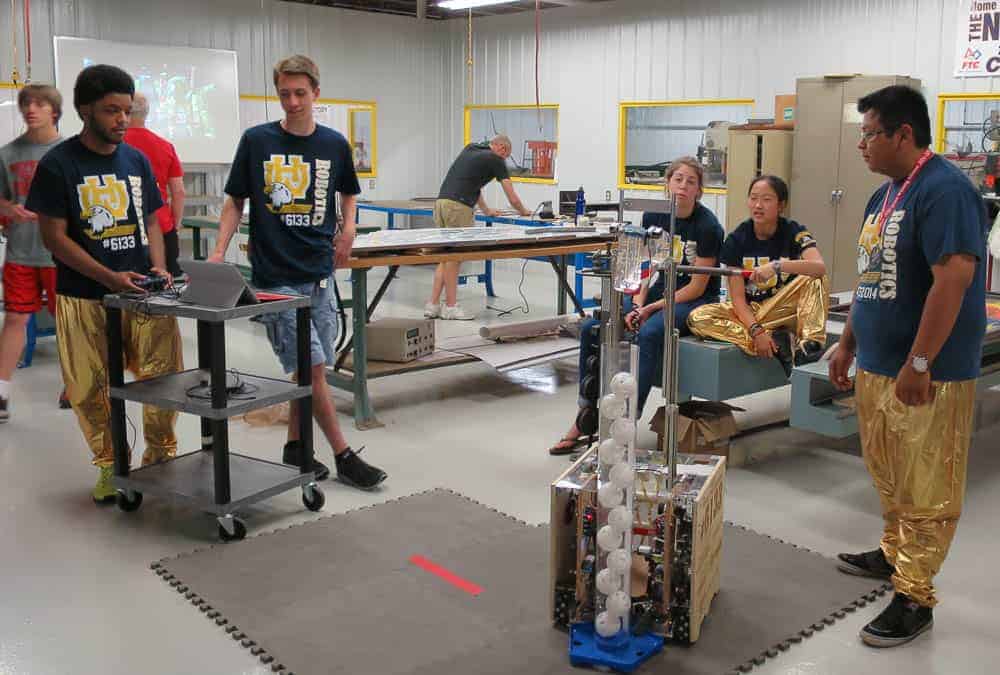 I can highly recommend a trip to visit Manufactory. I think you'll be blown away by their offerings and it might just bring out the maker in you!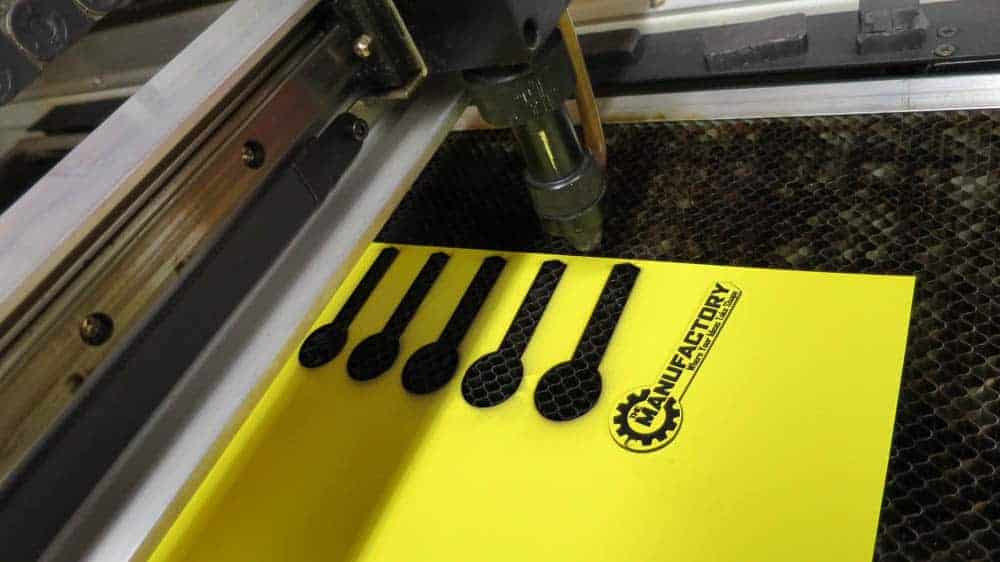 Manufactory is hosting a Demo Day on Saturday, Sept. 26, 2015 from noon to 4pm. Head over and watch the chips fly as they demo their machines. AND you can enter to win a free year's membership during Demo Day too!
Manufactory is located at 12055 Mosteller Road