I recently took a drive to the west side of town to pay a visit to the Mt. Airy Treehouse. As I was driving home I passed a GREAT park and thought you all might enjoy it too!
What park is it? Bicentennial Park in Green Township
Bicentennial Park is a relatively new park for Green Township, getting its start in 2011. I was surprised to find that the park is years old as it looks like a brand new park.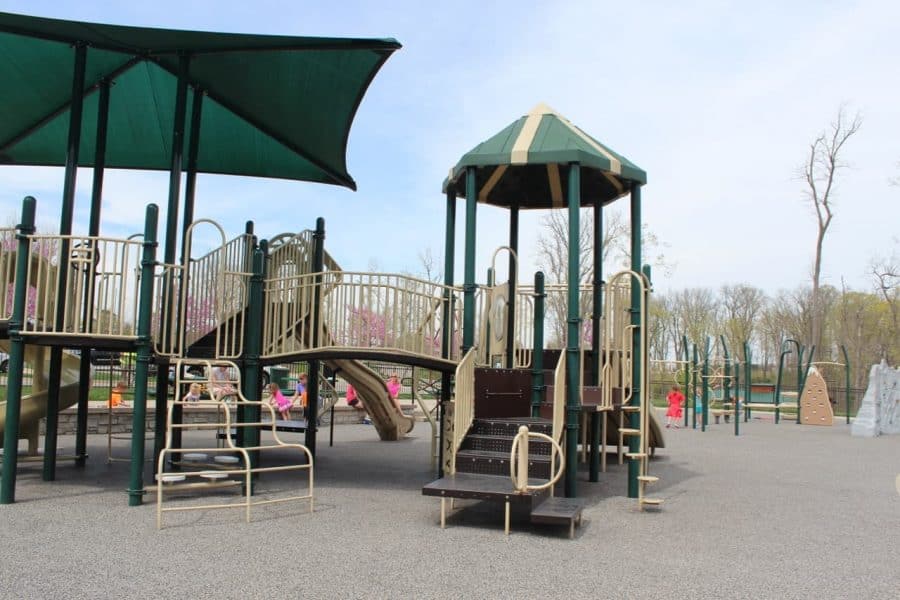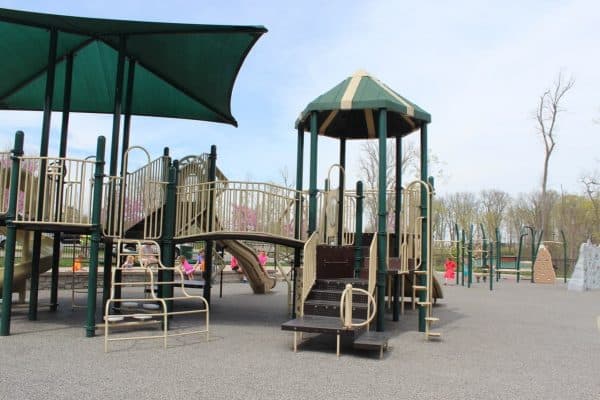 The park features a play area that is completely fenced in (with a gate).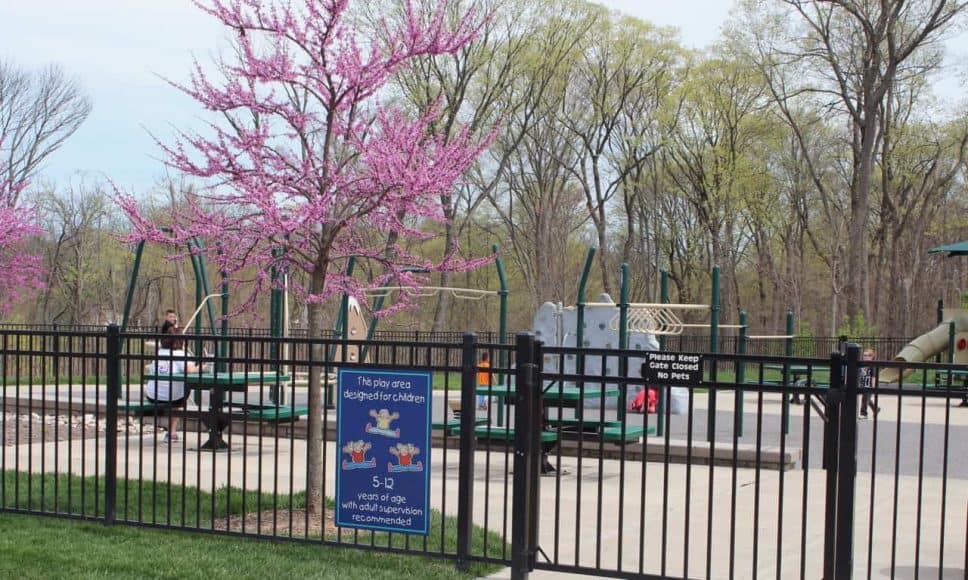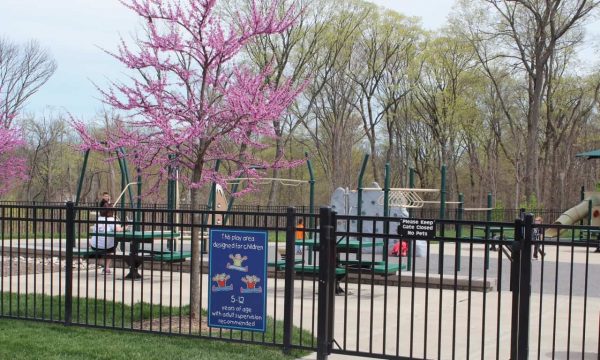 The spacious playground has slides and monkey bars and climbing "walls" = great for some serious play. And there are picnic tables and benches in that section too.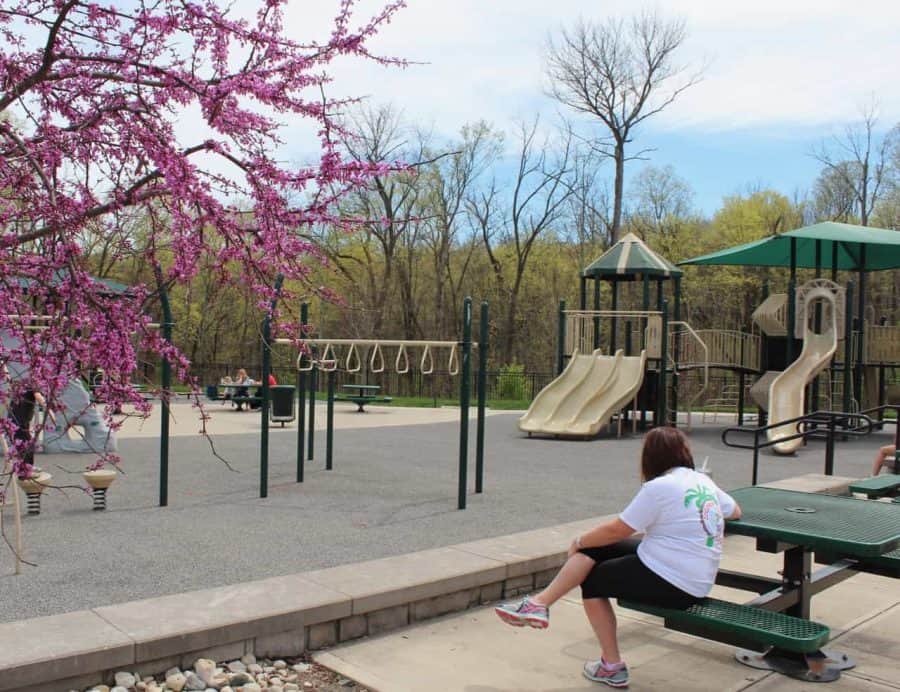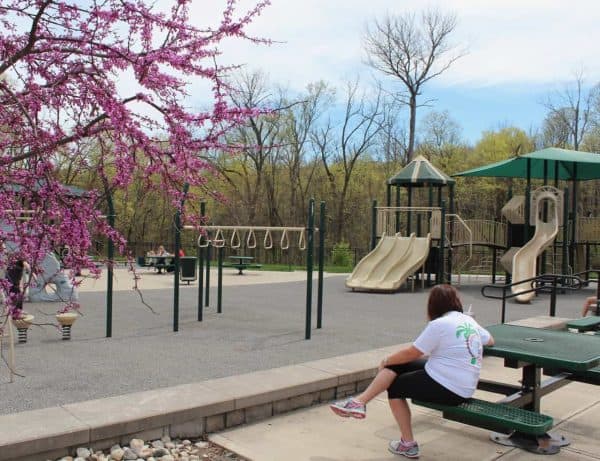 Most of the climbing structures have cover which, one would hope, would allow the kids some respite on a hot, sunny day. And the flooring is rubber which should make for some great outdoor fun even after it's been raining.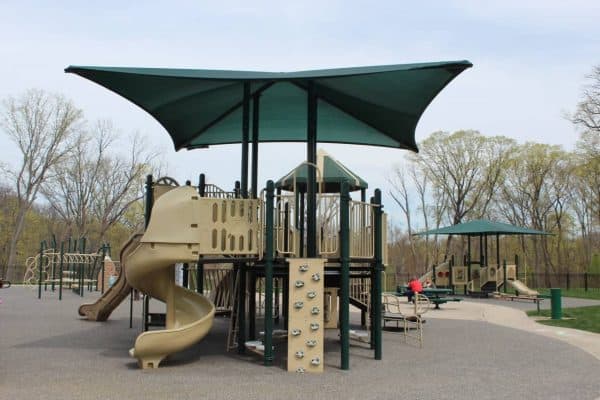 Bicentennial Park also has a shelter house that can be reserved (more info on that here). The shelter sits on the edge of the woods and is, basically, in its own spot with its own parking lot. It features a covered area with 15 tables, a grill, and electric. The shelter house is handicap accessible (paved ramp from parking lot) and includes 2 handicapped tables for 6. The shelter has a bathroom at the end of the parking lot (also handicapped accessible via a ramp).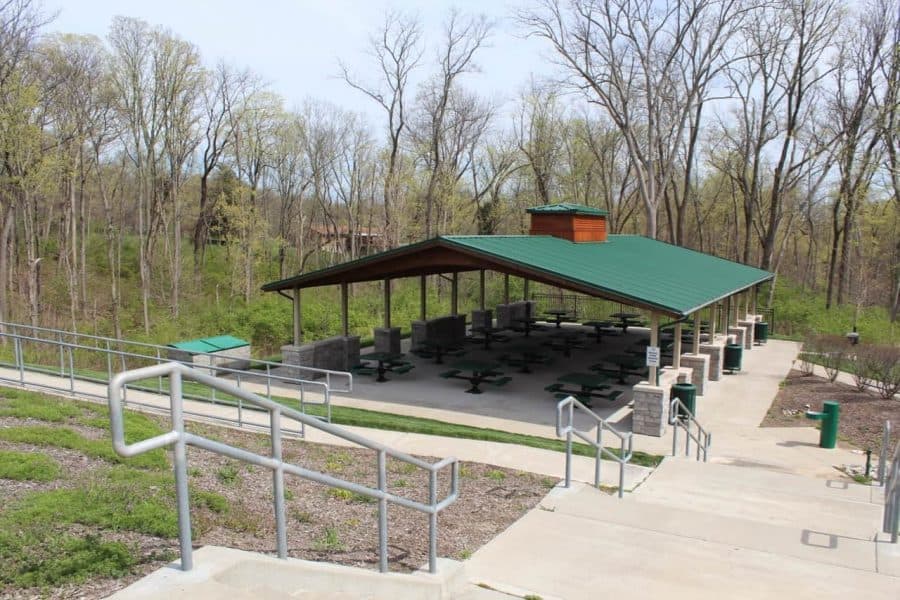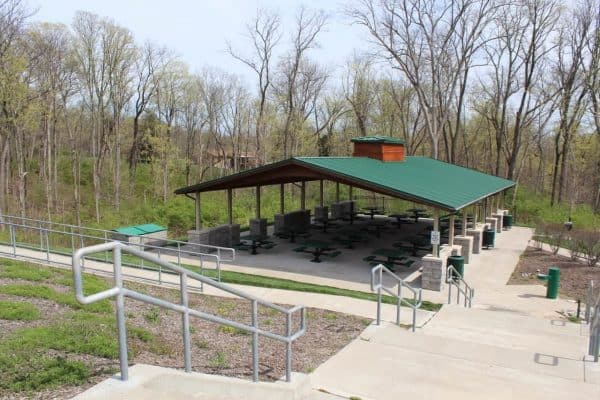 The park has a 3/4 mile paved walking trail….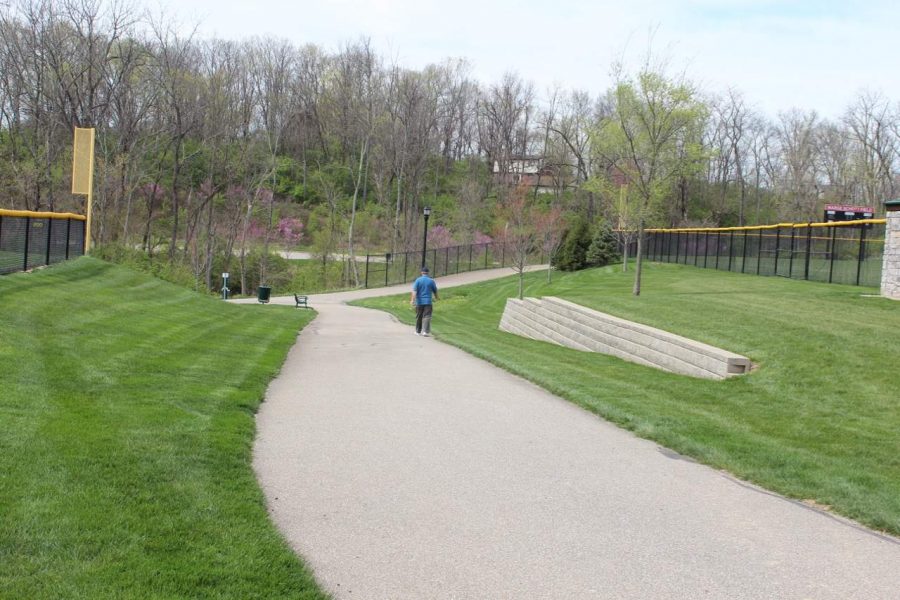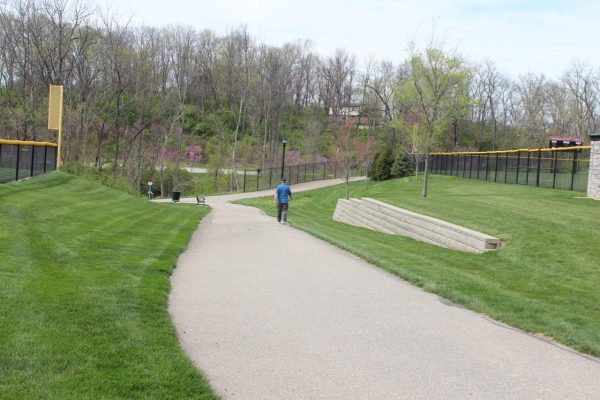 and a Nature Trail too.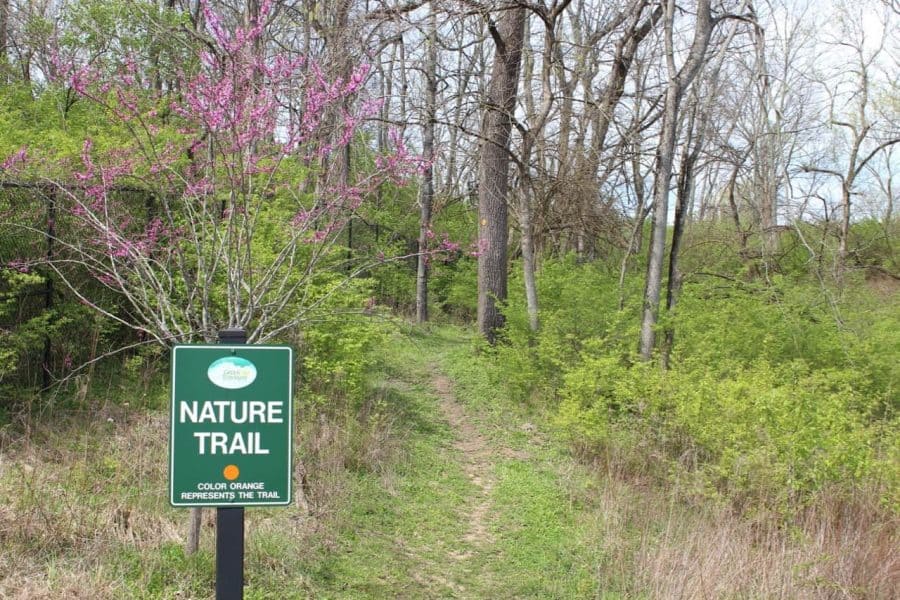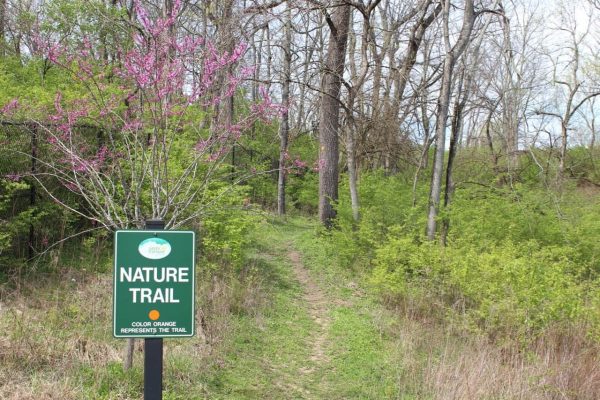 There are three baseball fields and lots of grassy space to play.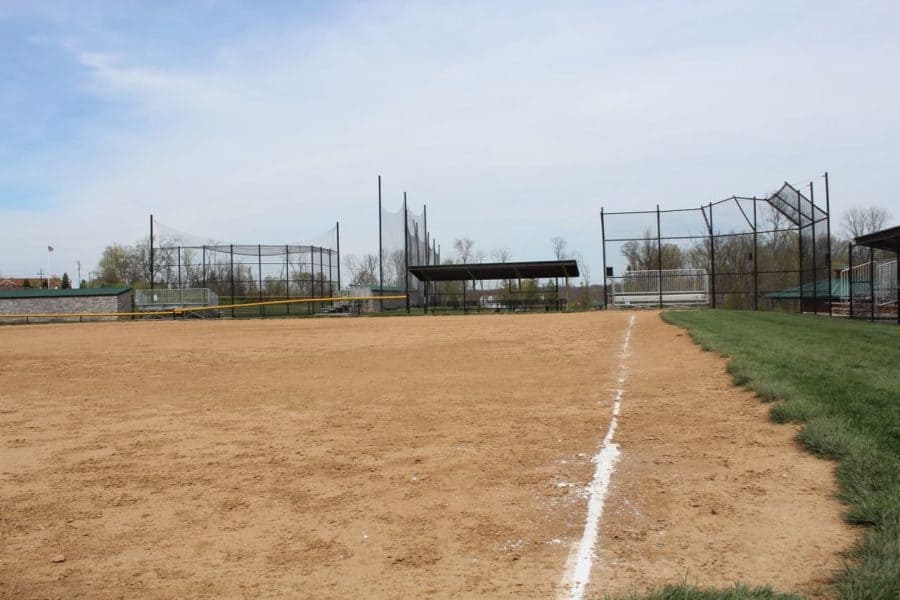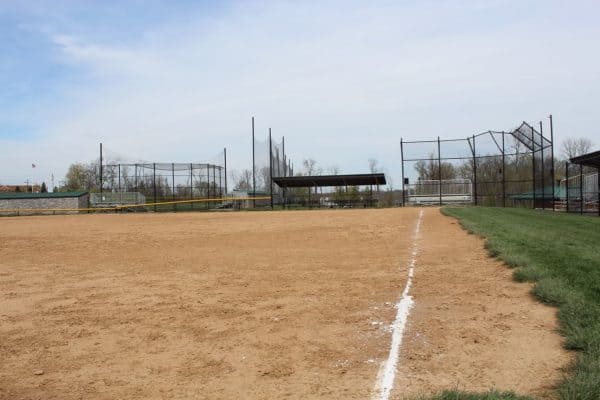 Overlooking the park you'll find the Diehl-Unnewehr House. This newly renovated home was the childhood home to Marge Schott.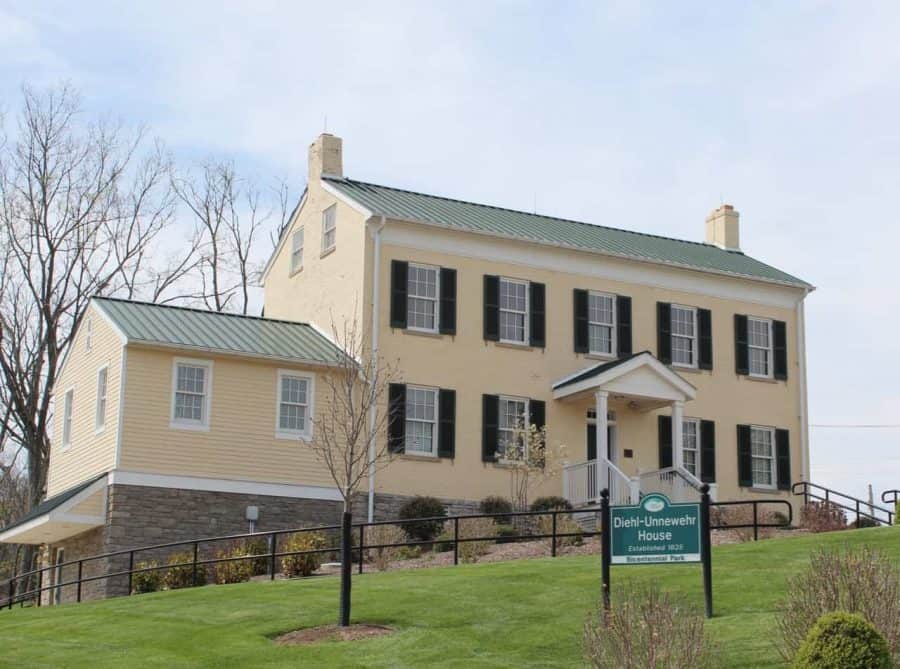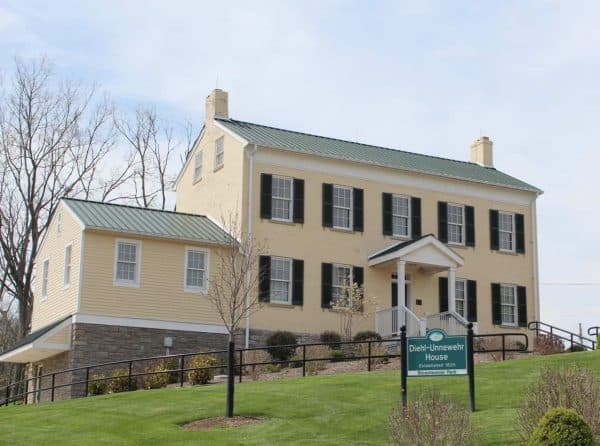 The park does have indoor bathrooms but it appears (per the Green Twp. Parks site) that they are closed during the cold months.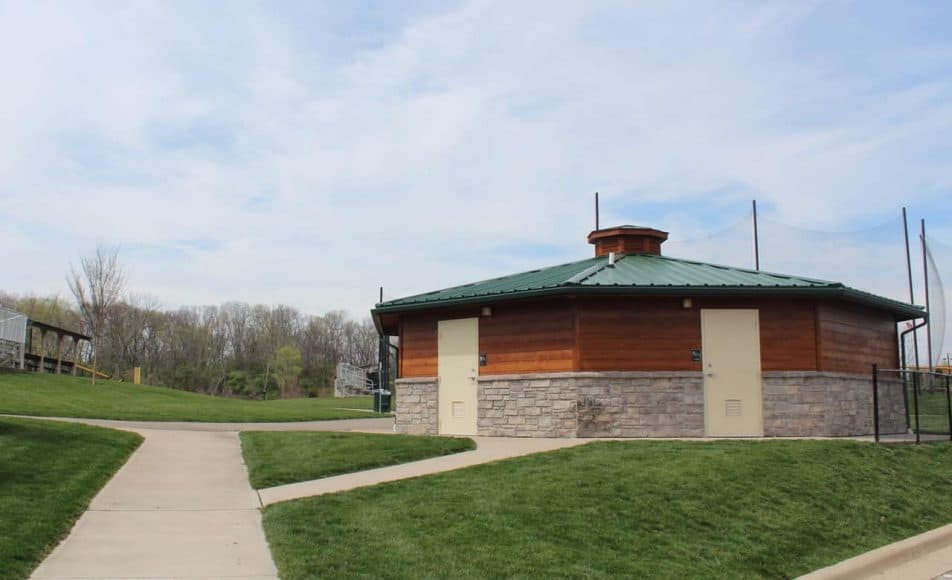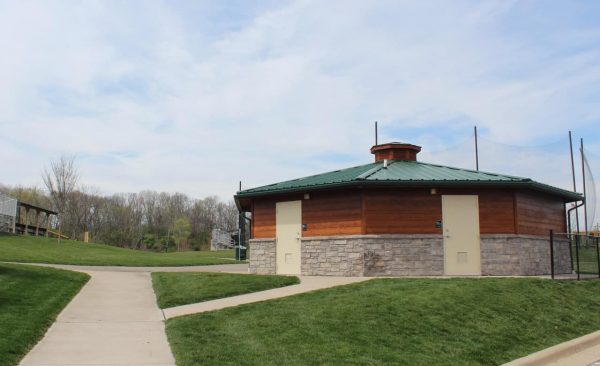 I hope you'll head out and enjoy a day at Bicentennial Park!
Bicentennial Park is located at 2885 Diehl Road in Green Township (45211)