It's week sixteen on our quest to visit and write about a Cincinnati brewery each week in 2019. I'm hoping that we'll be able to cover just about every one by year's end!

Want to really explore more Cincinnati brewery info? Find our Ultimate Cincinnati Breweries List here.
Breweries in Cincinnati Series Week #16: Visit to MadTree Brewing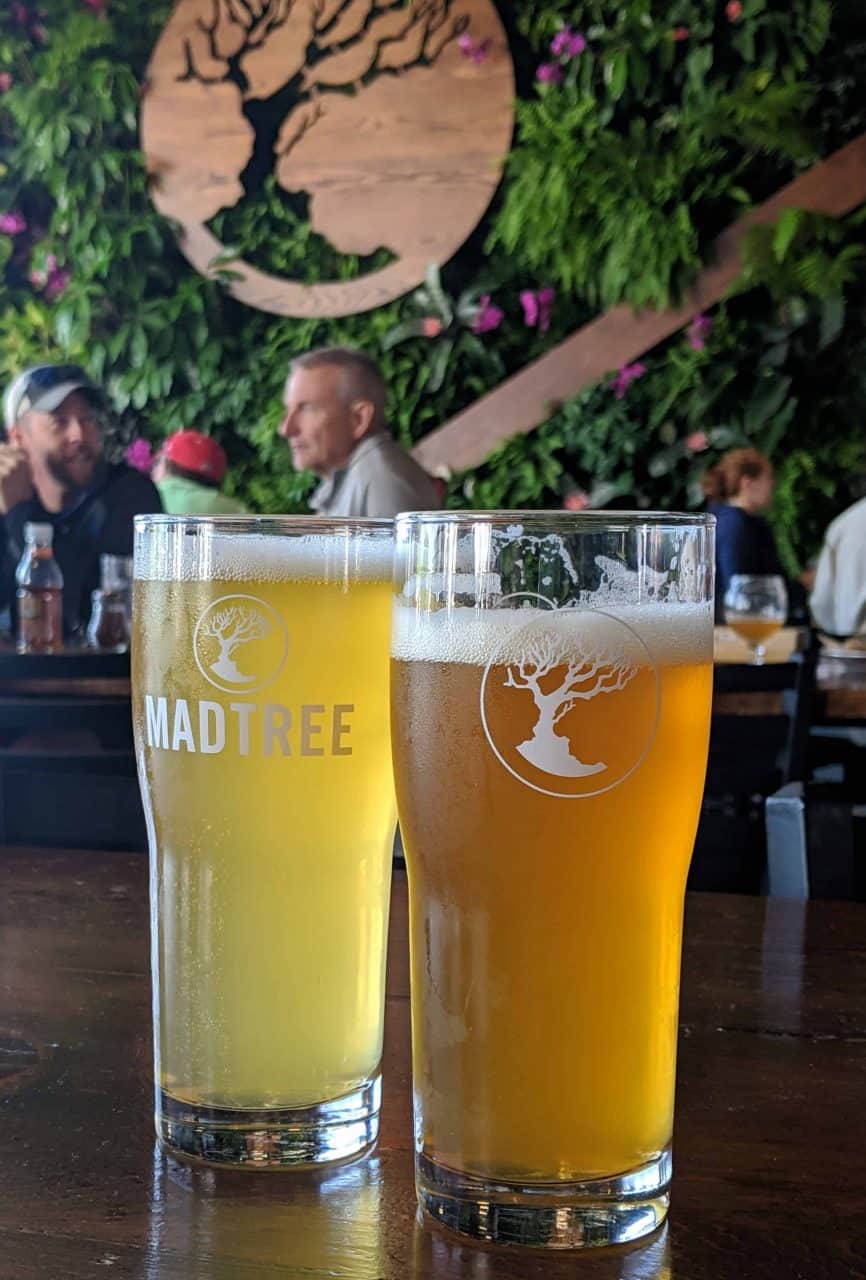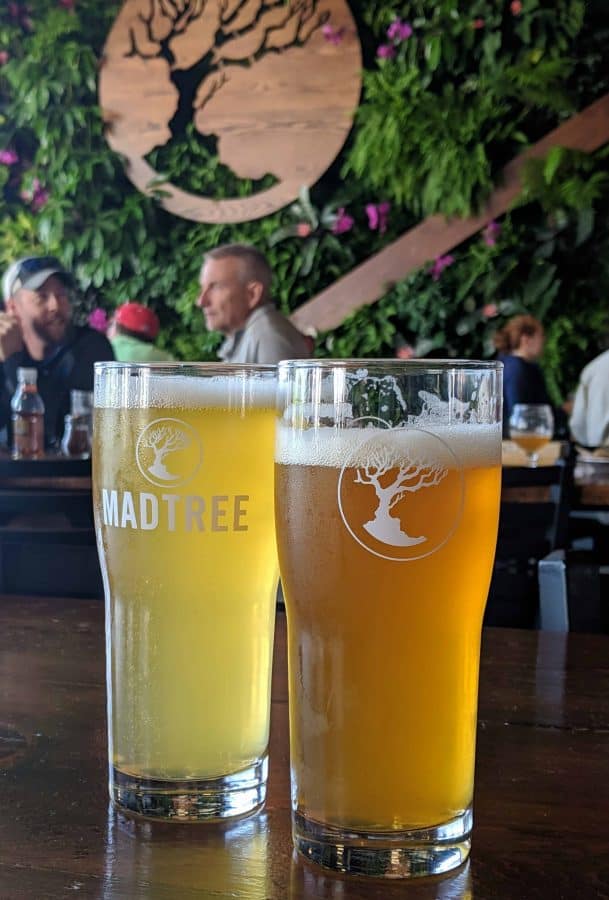 MadTree Brewing boasts 64 taps with a 10,000 sq ft beer garden. The space has a great vibe with something to do for every member of the family (including the furry ones.)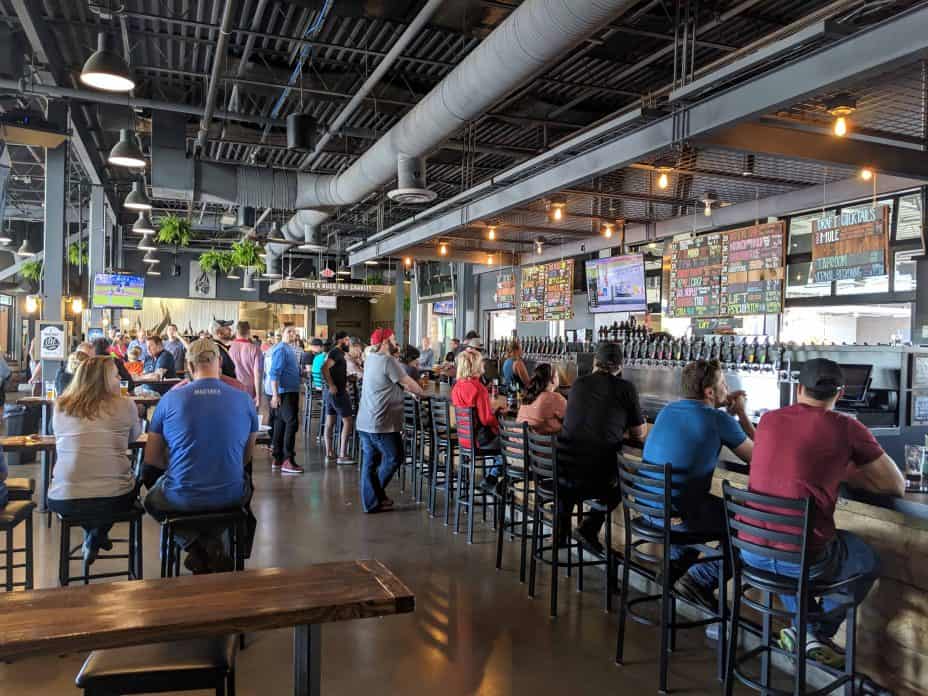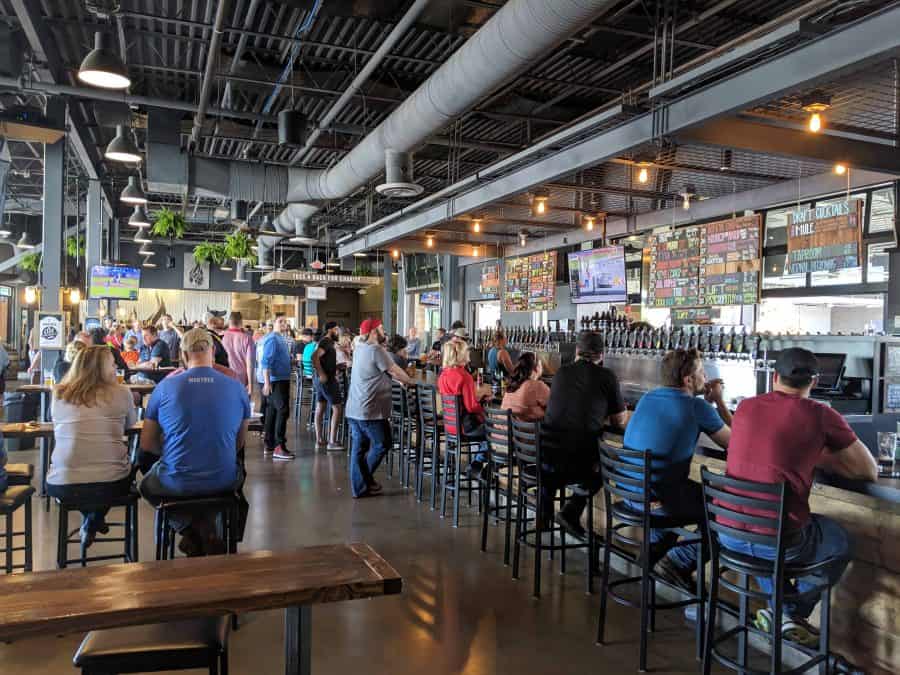 They have loads of seating, both indoors and out. The one side of the building opens up (garage door style windows) and the other side is open to the beer garden.
Somehow, even with all of the space they have, the flow of the building makes it feel like a local neighborhood brewery.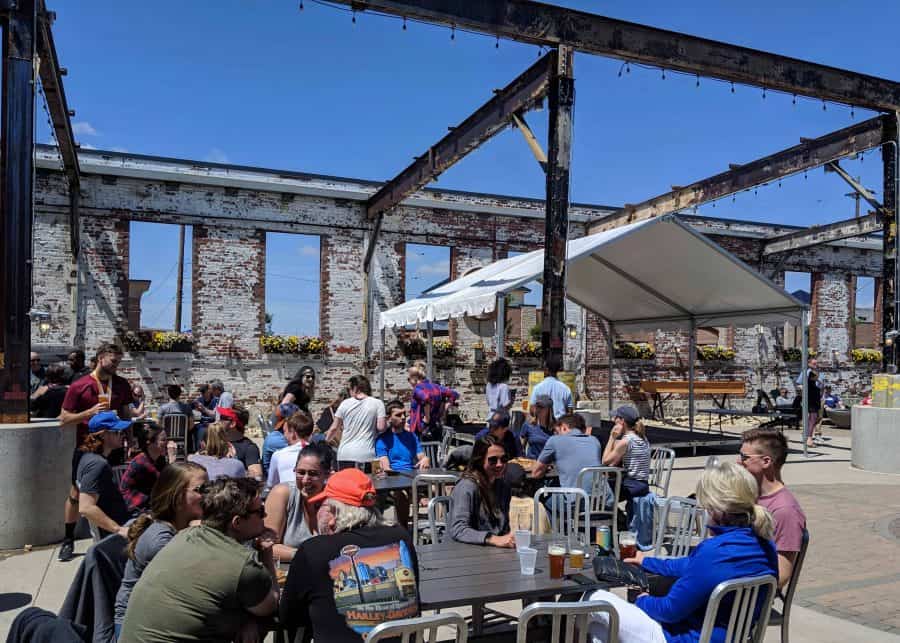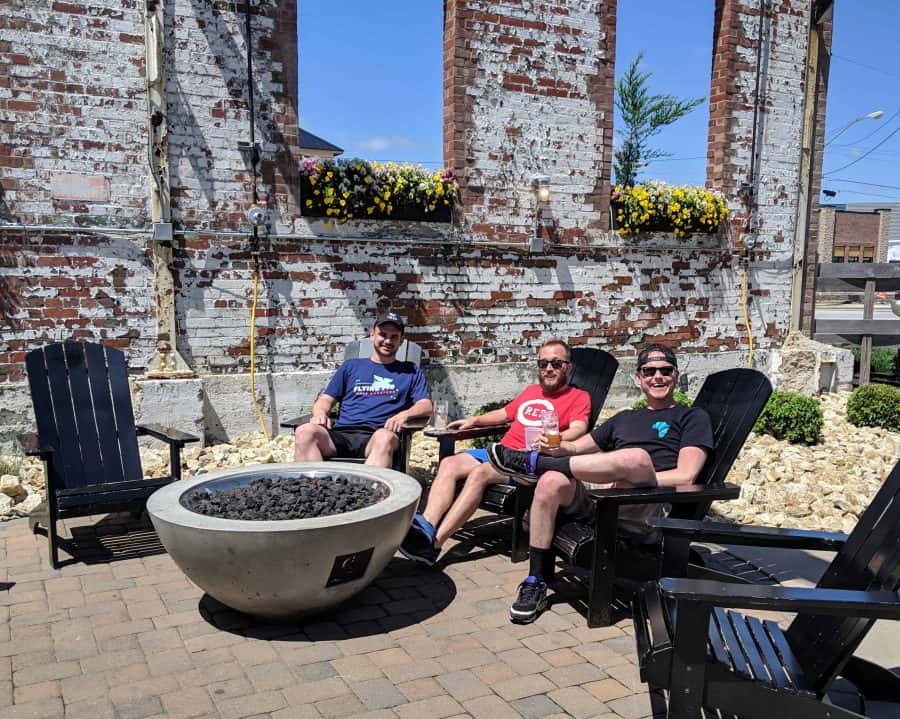 Inquiring Cincinnati Craft Beer Lovers Want to Know…
When can I go? Everyday. Open Sun – Sat.
Do they fill growlers? Yes, they do.
Do they serve any other alcohol? MadTree serves their own brews, they also have beer cocktails, hard cider and a non-alcoholic house-made soda. Soft drinks and teas are available at the cafe.
Where do I park? There is a small parking lot in front, and a larger one around back.
Do they have food? Yes, Catch-A-Fire Pizza has a full restaurant inside the taproom. Outside food is not permitted.
How big is the taproom? Can we hold an event or a party there? MadTree has one of the largest taprooms around. They do not reserve tables. They do have two large rooms that are available to rent.
Do they offer brewery tours? Yes, both public and private. See tour information here.
Is there any outdoor seating? Yes, this is one of the best features of MadTree. There is plenty of space outdoors in the beer garden. The space is served by its own covered bar. Both covered and uncovered tables are available in the beer garden.
Is the taproom kid friendly? Yes, come one, come all.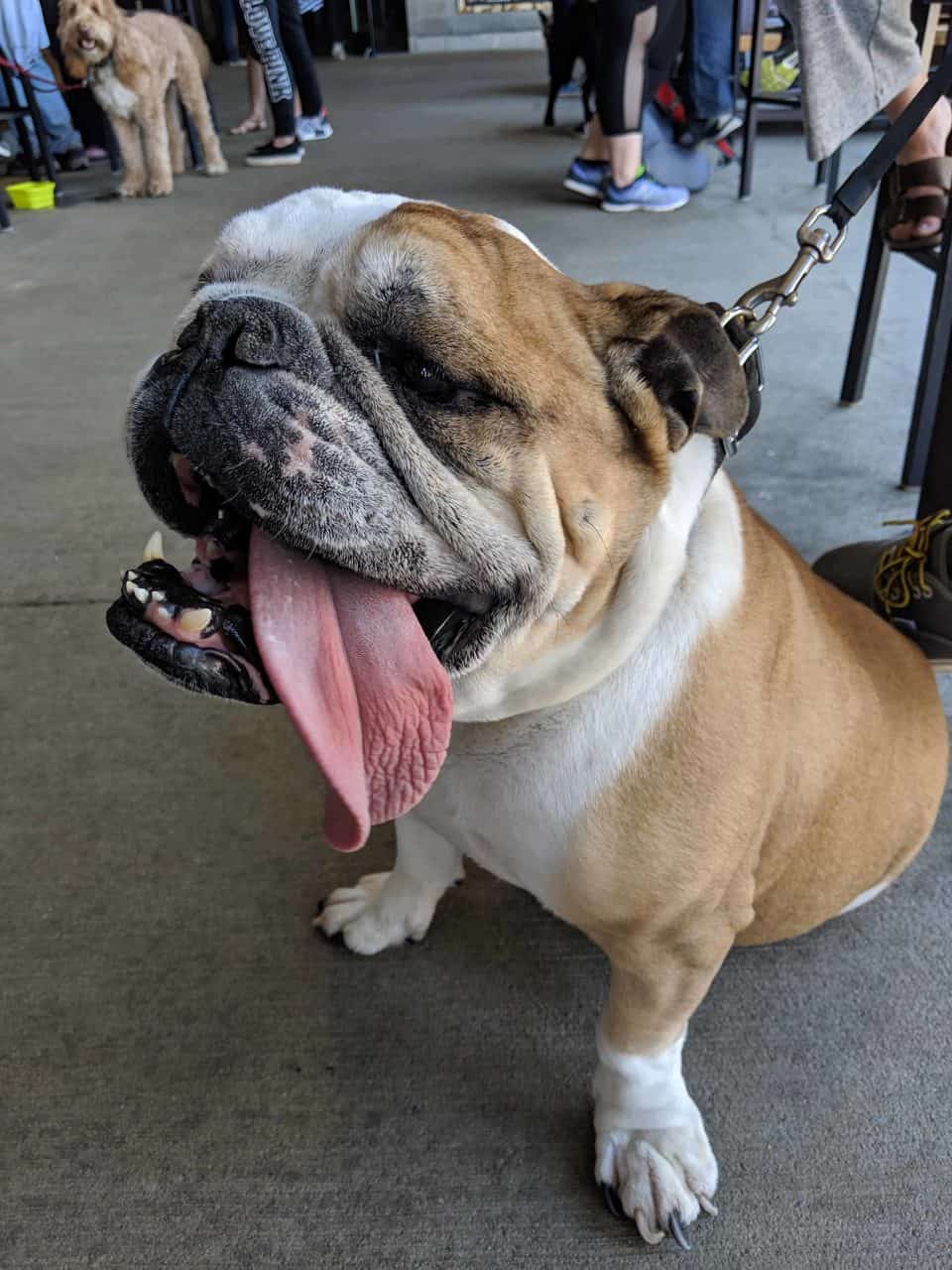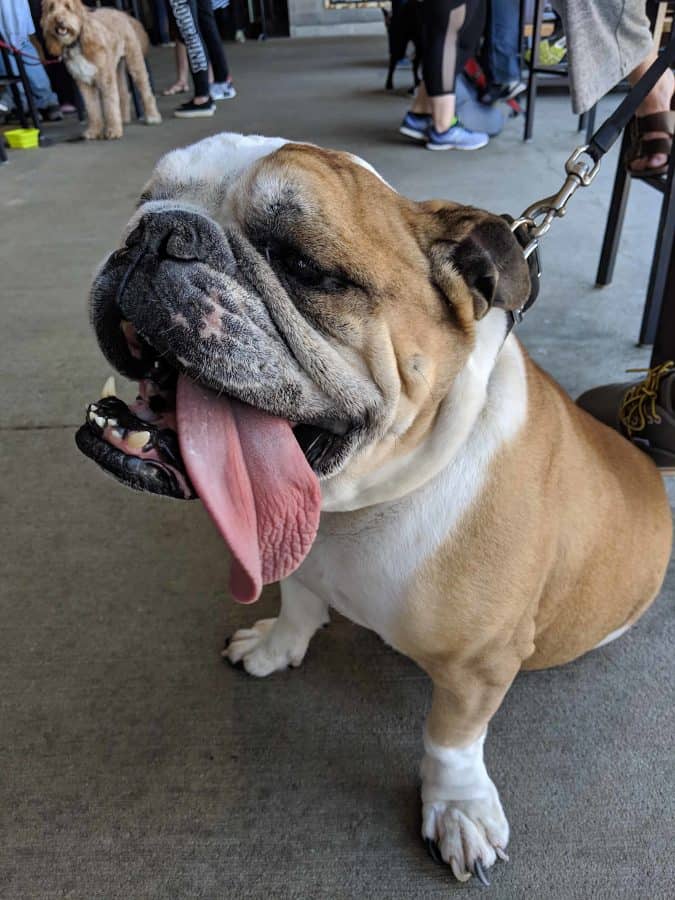 Is MadTree pet friendly? Yes, but only outdoors in the beer garden.
MadTree Brewing can be found at:
3301 Madison Rd.Cincinnati, OH 45209