It's week fifteen on our quest to visit and write about a Cincinnati brewery each week in 2019. I'm hoping that we'll be able to cover just about every one by year's end!

Want to really explore more Cincinnati brewery info? Find our Ultimate Cincinnati Breweries List here.
Breweries in Cincinnati Series Week #15: Visit to Sonder Brewing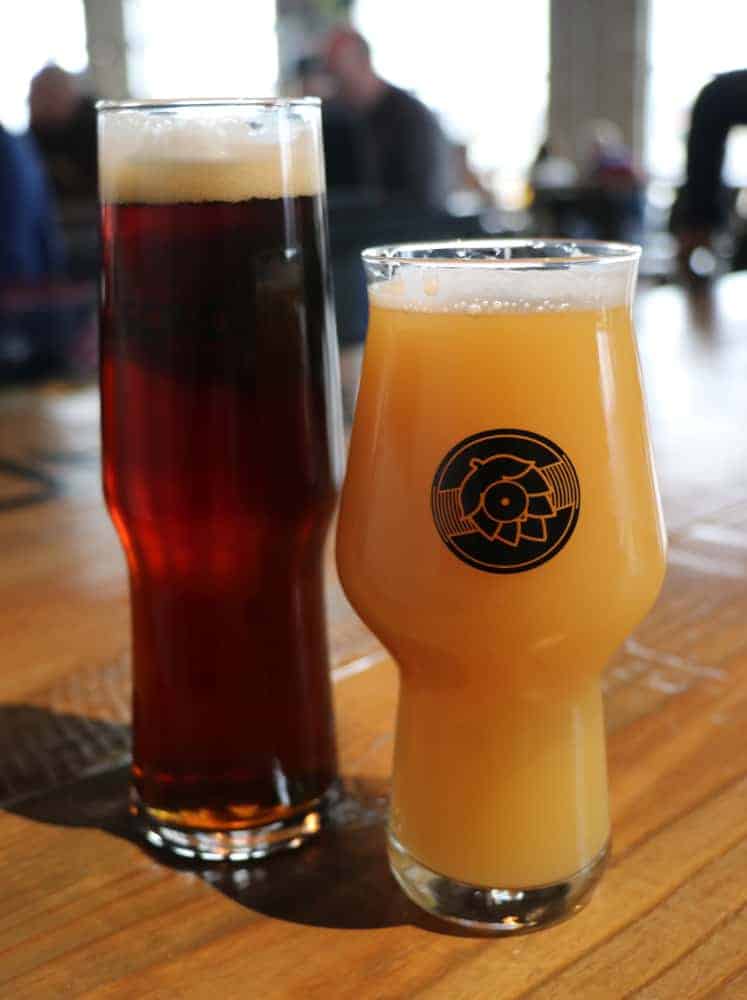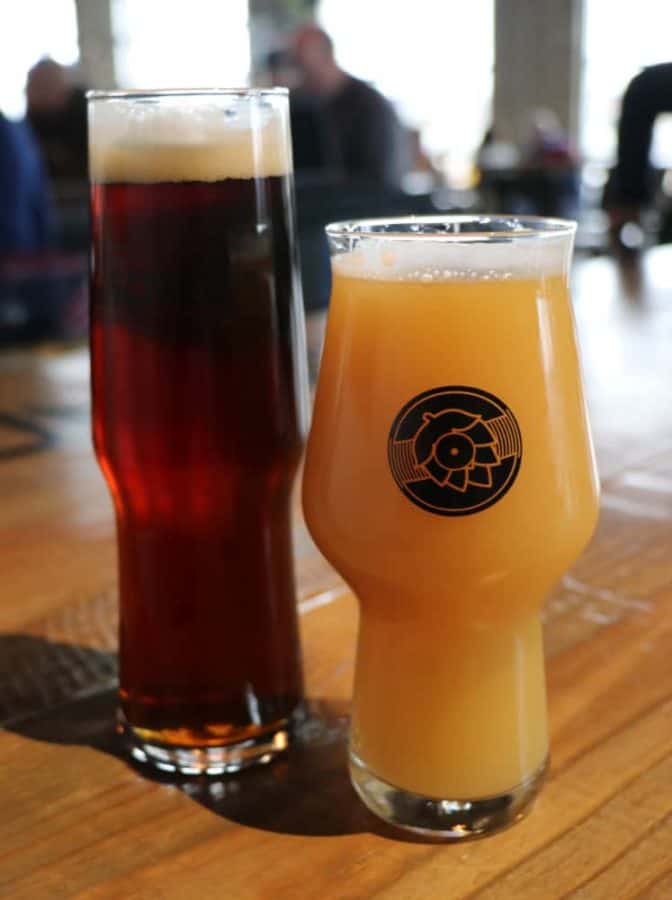 Sonder Brewing is located north of Cincinnati in Mason, OH. The 15,200-square-foot building holds a 30-barrel brew house with a 2,000-square-feet of taproom space.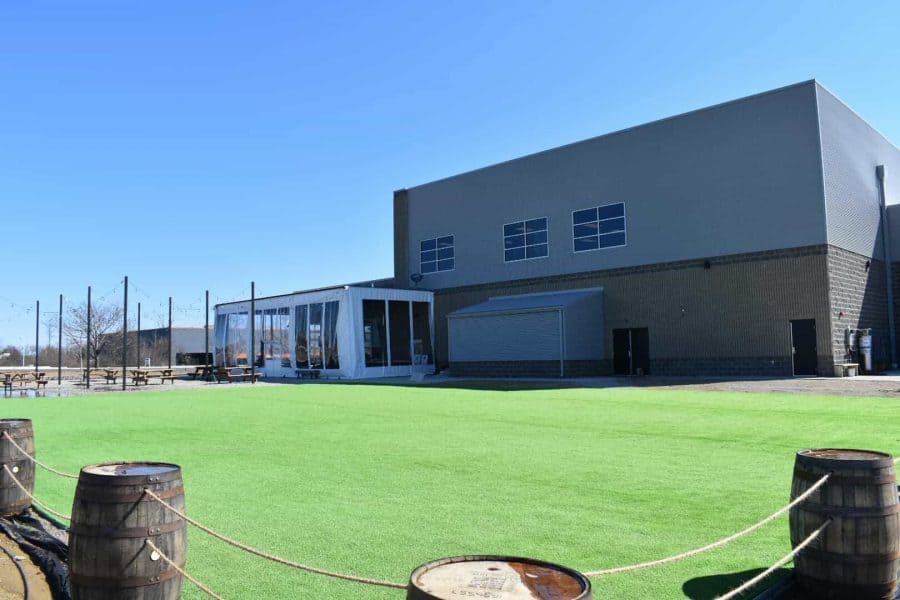 The staff at Sonder Brewing really know their craft beer. In fact, all bartenders are Cicerone certified.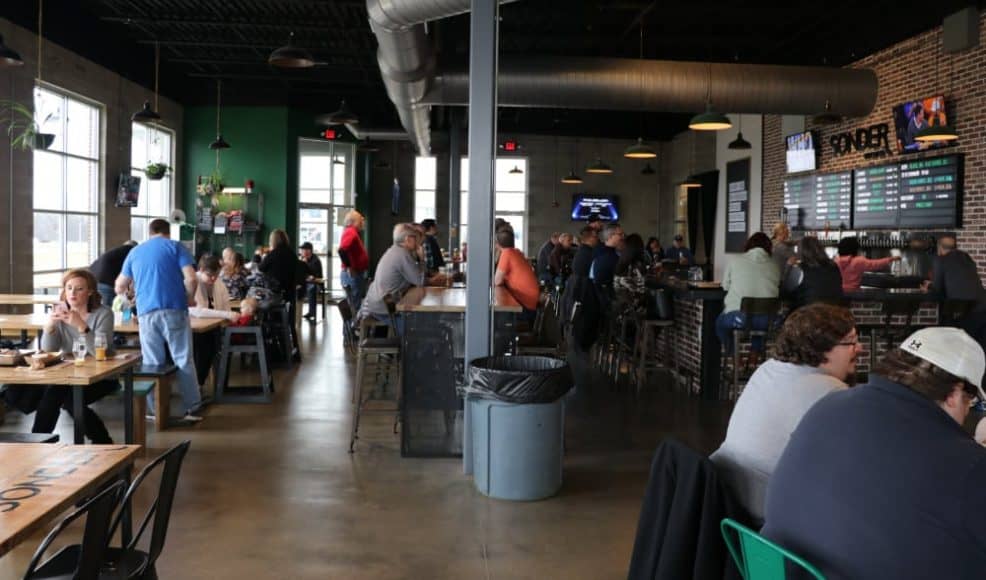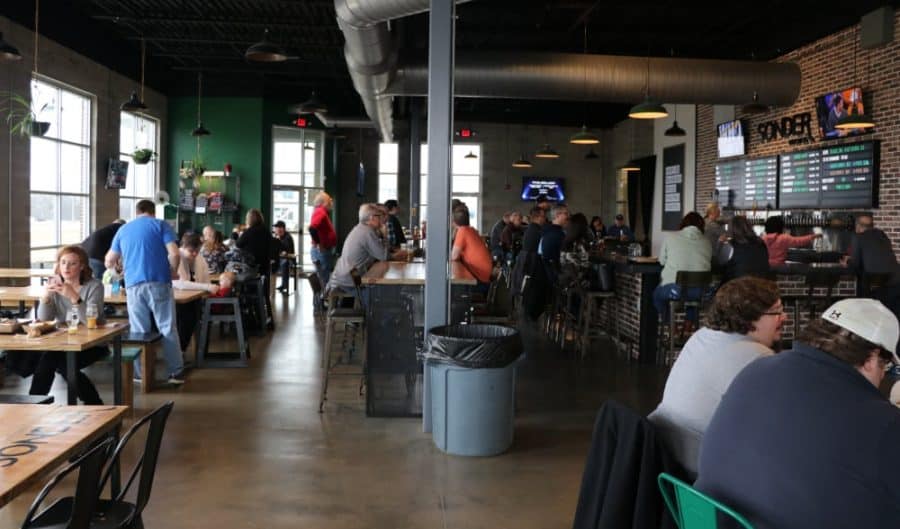 The taproom is rather spacious with picnic table type seating and a few tables. Off to the one end of the building (and out the door) you'll find a covered/tented patio that expands the taproom footprint, even when it's cold. They added a big turf area outside of the patio too (see pic above).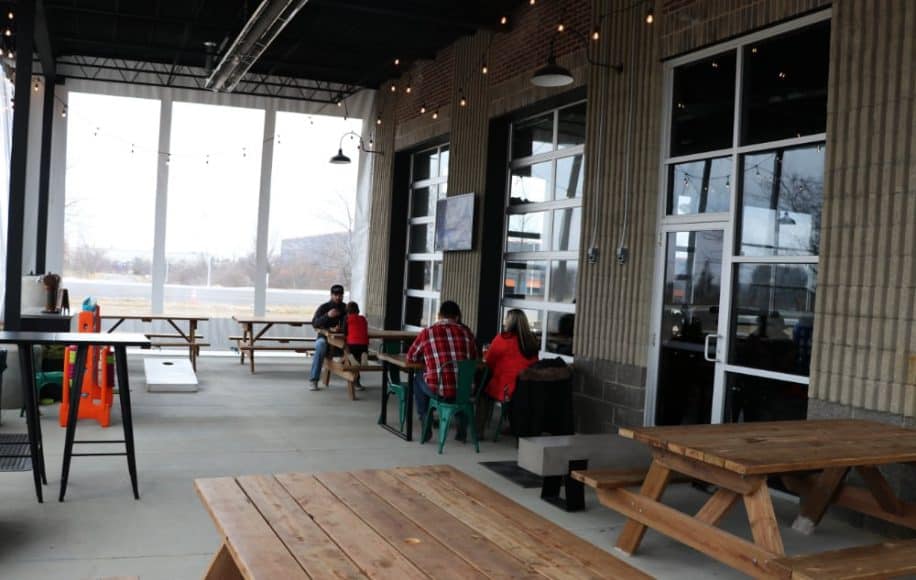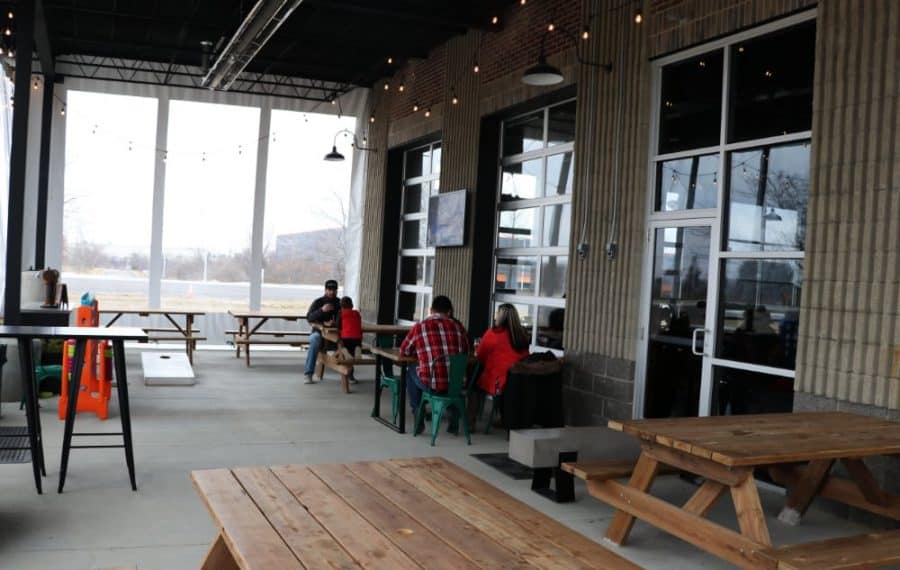 Inquiring Cincinnati Craft Beer Lovers Want to Know…
When can I go? They are open seven days a week
Do they fill growlers? No growlers, only crowlers (draft beer in a sealed can).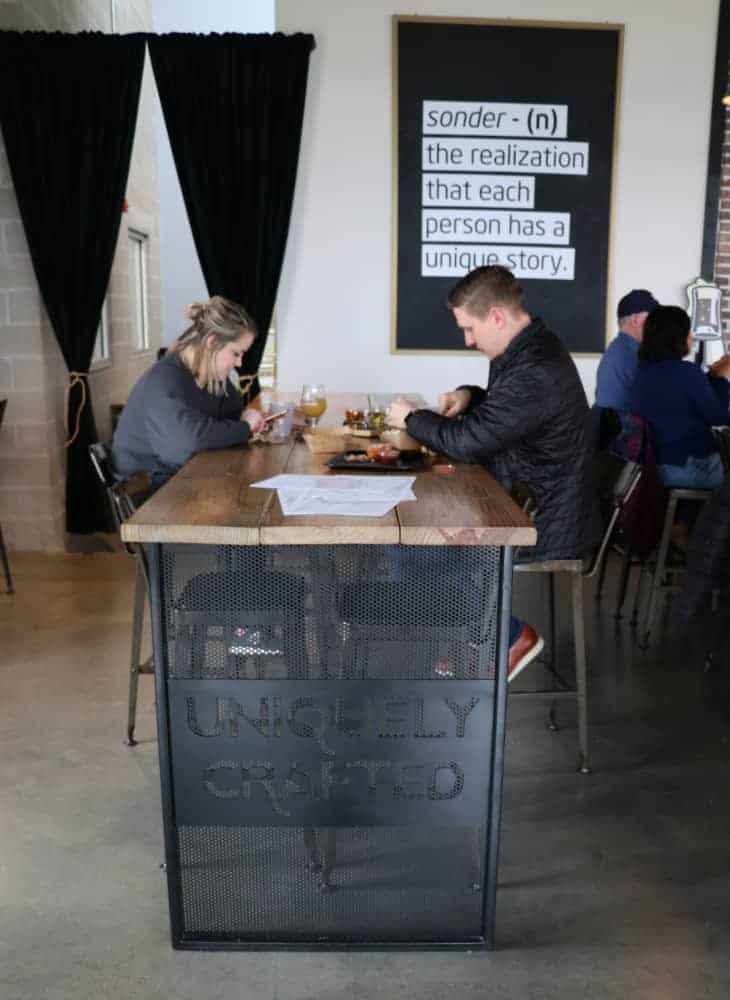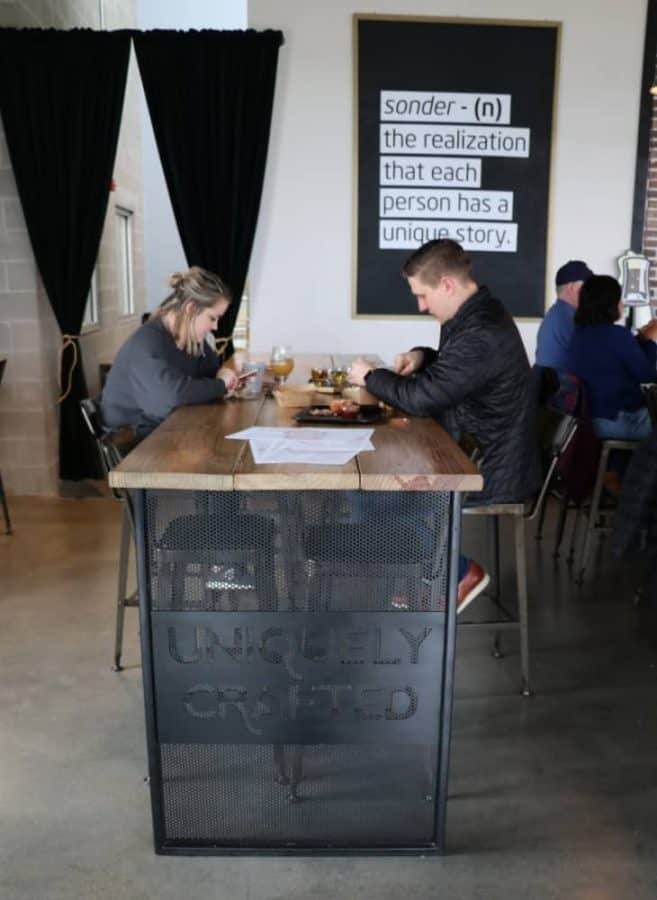 Do they serve any other alcohol? Sonder provides several choices of wine and beer cocktails. Non-alcoholic beverages are available at BrewRiver Kitchen.
Where do I park? Paved lot on property with overflow parking available in next door after hours.
Do they have food? BrewRiver Kitchen has a location inside Sonder Brewing. They have a full entree menu plus kids offerings. See Sonder website for menu.
How big is the taproom? Can we hold an event or a party there? The taproom is 2,000 sq ft and able to handle large parties or events. They have turf, patio space, and a party room all available for rent. Tent rental is available for select dates.
Do they offer brewery tours? Tours are given by reservation.
Is there any outdoor seating? Outer seating is available in a tent connected to taproom. They have some outdoor patio space opening in 2019. An open area is available with picnic tables and games with enough area to play wiffle ball, throw football or Frisbee.
Is the taproom kid friendly? Yes, plenty of space to move around.
Is The Sonder Brewery pet friendly? Pets are not allowed inside.
Sonder Brewing can be found at:
8584 Duke Boulevard, Mason, OH 45040