Memorial Day weekend is almost upon us and you know what that means…. It's time for the Taste of Cincinnati!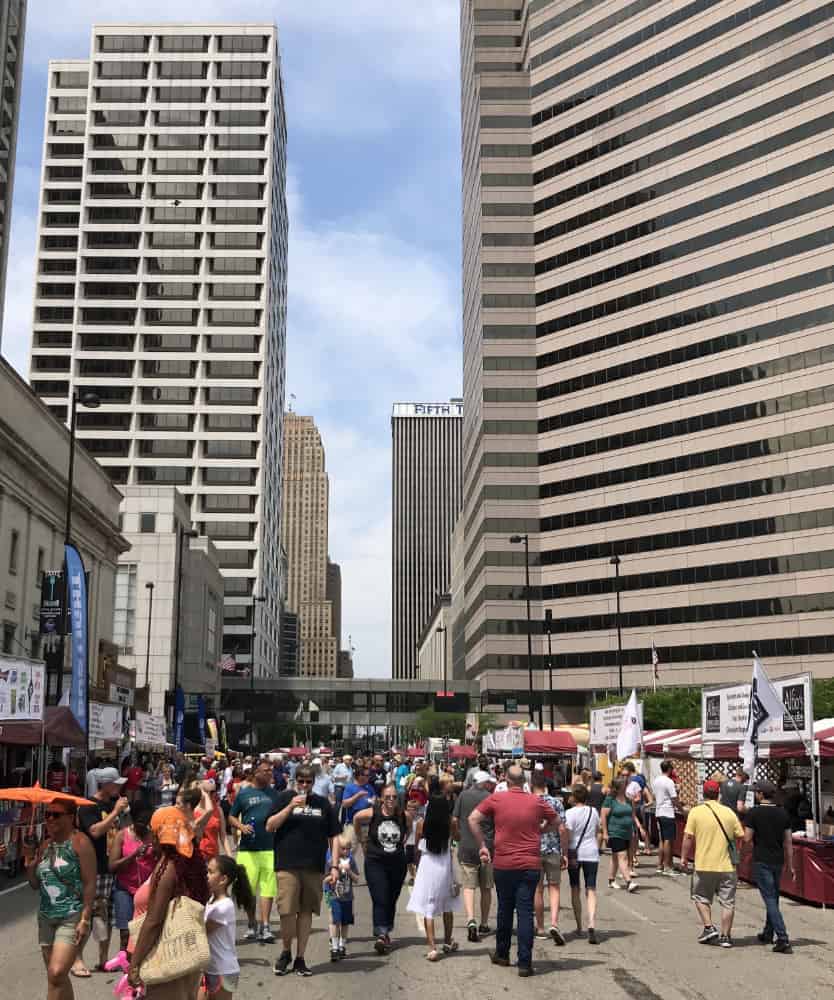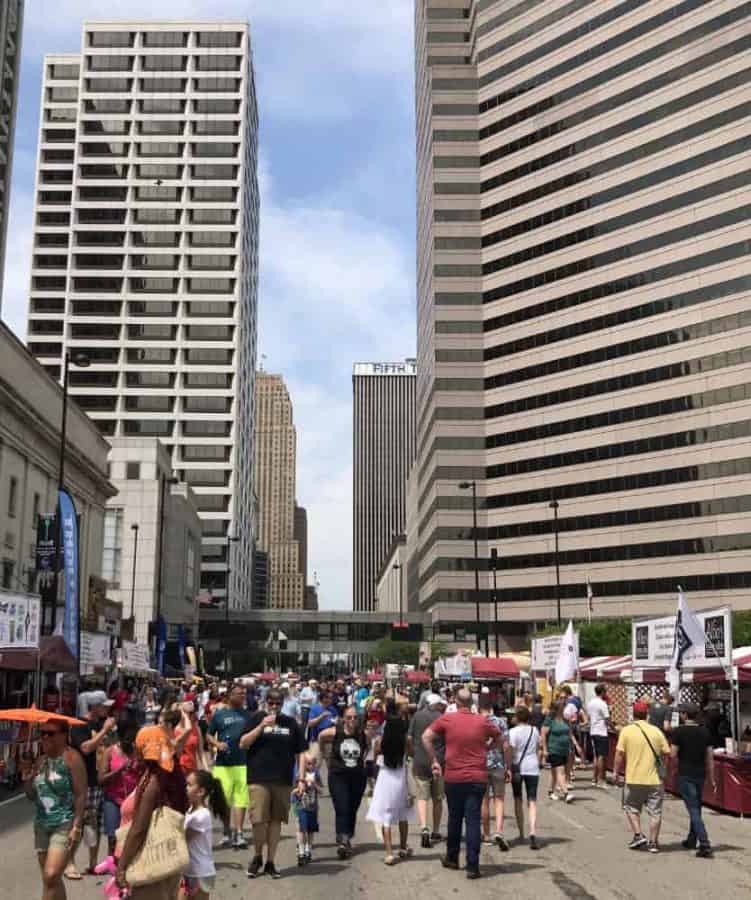 Taste of Cincinnati, the nation's longest running culinary festival, returns to Fifth Street from May 25 to May 27, 2019.

This year's Taste of Cincinnati will feature 70 restaurants, food trucks, and "foodpreneurs". Choose from more than 300 menu items. You'll find appetizers, entrees, sandwiches, salads, soups, wings, desserts… the list goes on and on!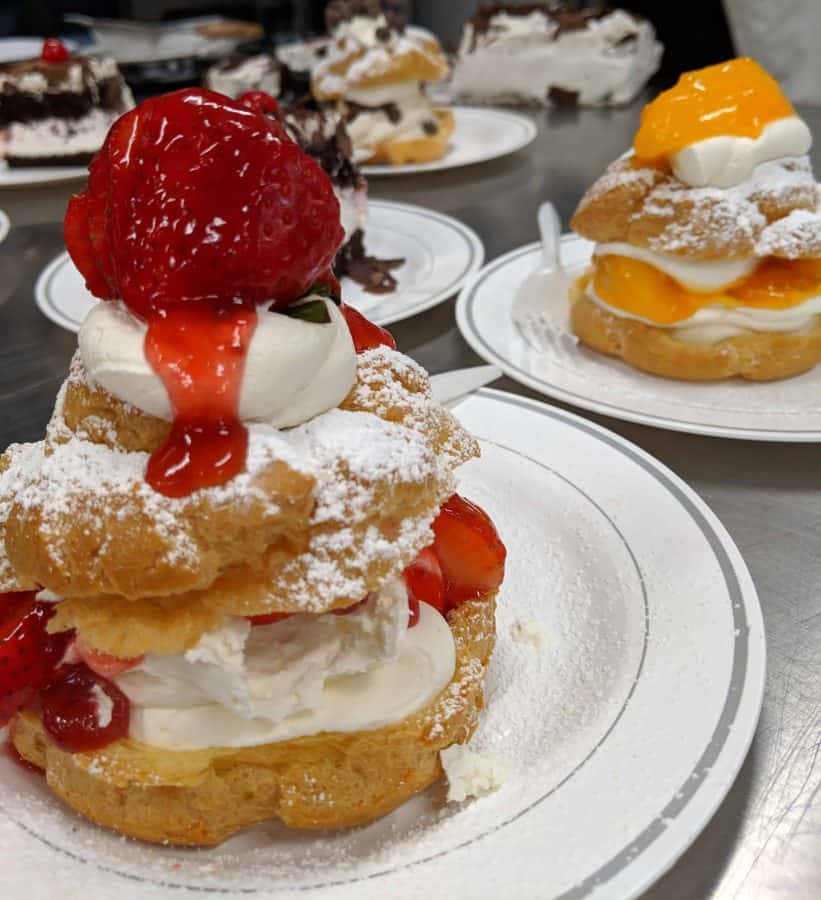 My favorite part of Taste is back with a bang in 2019 – Food Truck Alley. 19 food trucks are included this year. I have to admit that I've only tried a few of these. Looks like you'll find me in Food Truck Alley this year ;).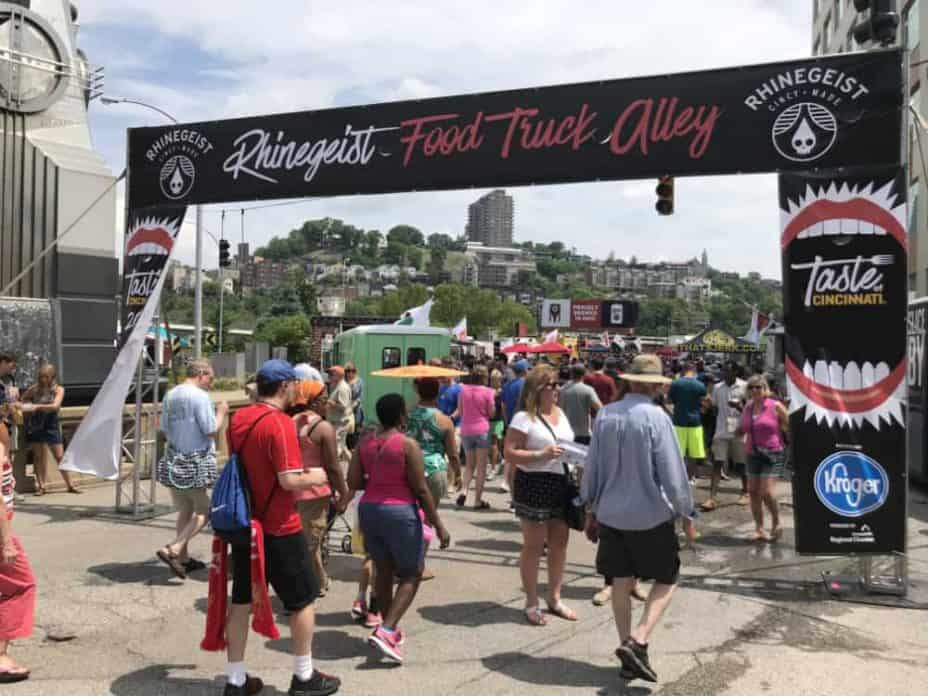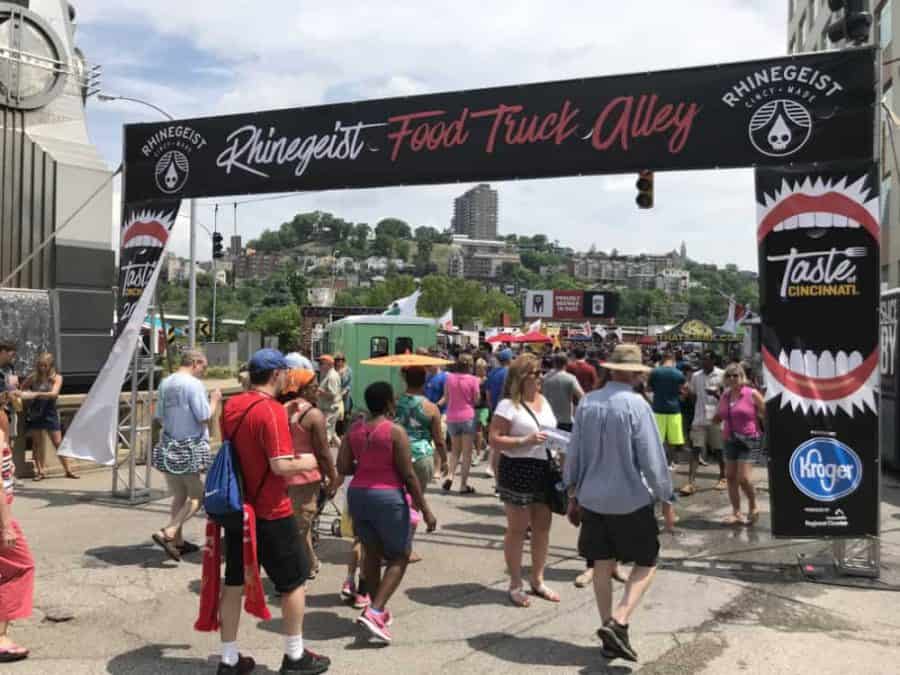 Here's a list of the trucks you can try this year:
Adena's Beefstroll
Best Thing Smokin'
Cheese N Chong
Empanadas Aqui
Fire on High
Harvest Mobile Cuisine
Hungry Bros Food Truck
Just Jerks
Marty's Waffles
Slice Slice Baby
Streetpops
SugarSnap! Sweet Treats
Sweets & Meats BBQ
Texas Joe Tex-Mex
The Cheesecakery
The Chili Hut
The Screaming Goat
Tin Man Grill
Wicked Hickory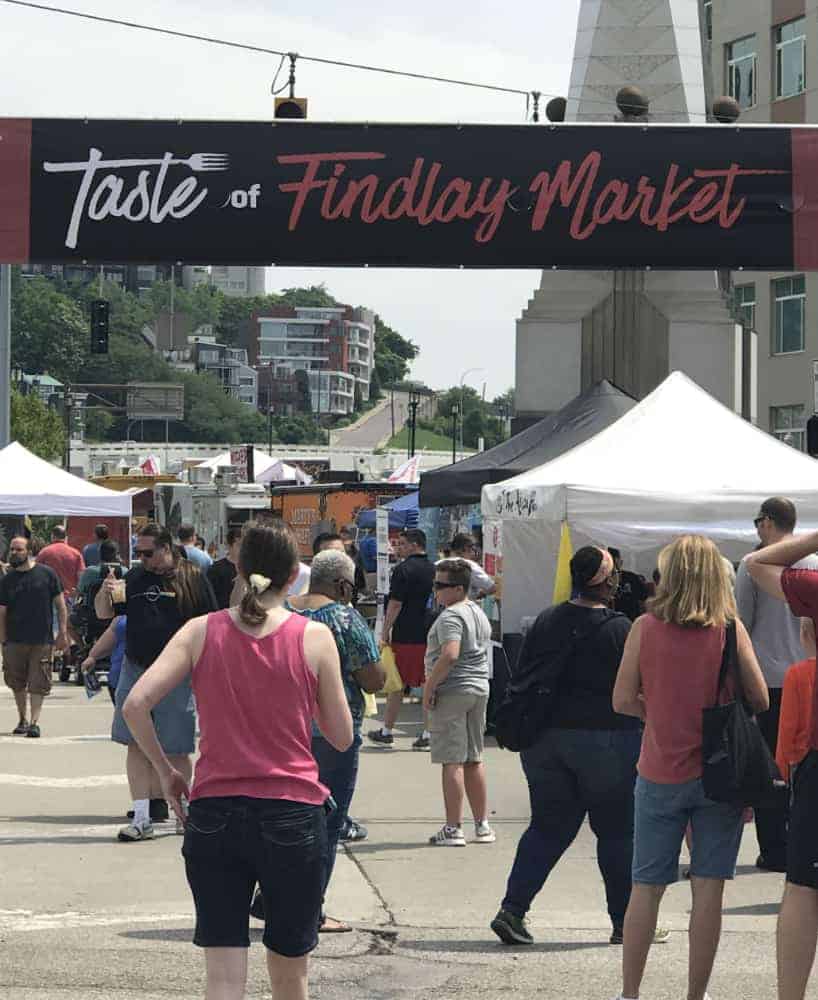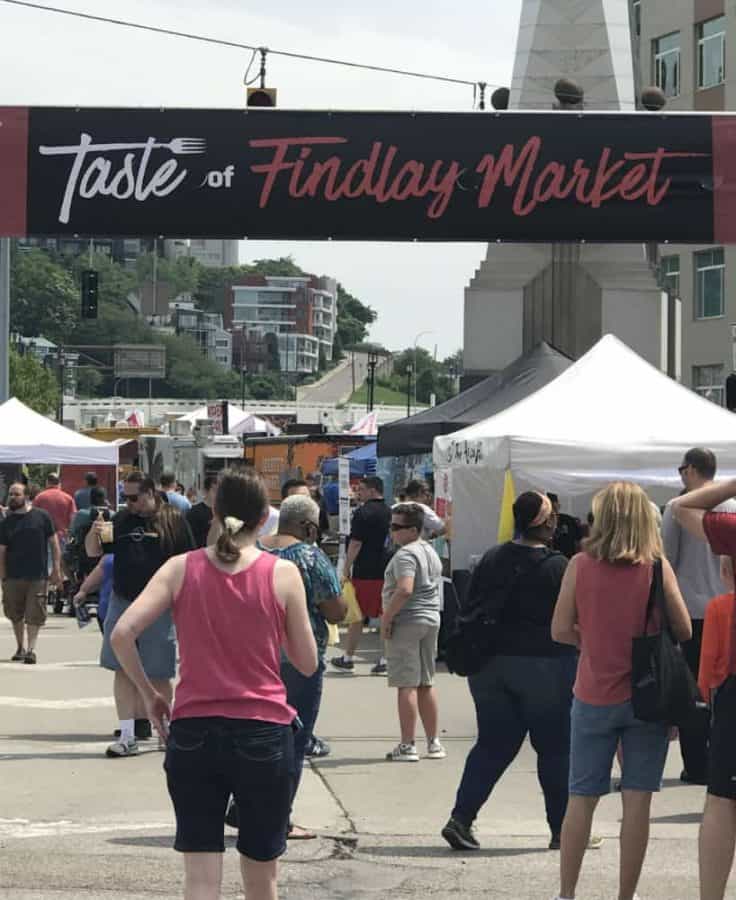 Taste of Findlay Market, neighbor to Food Truck Alley, returns with 17 food vendors and "foodpreneurs" from Findlay Kitchen. This is a great section to sample from as sooooo many local restaurants get their start at Findlay Market. Try them now and you'll be ahead of the foodie curve!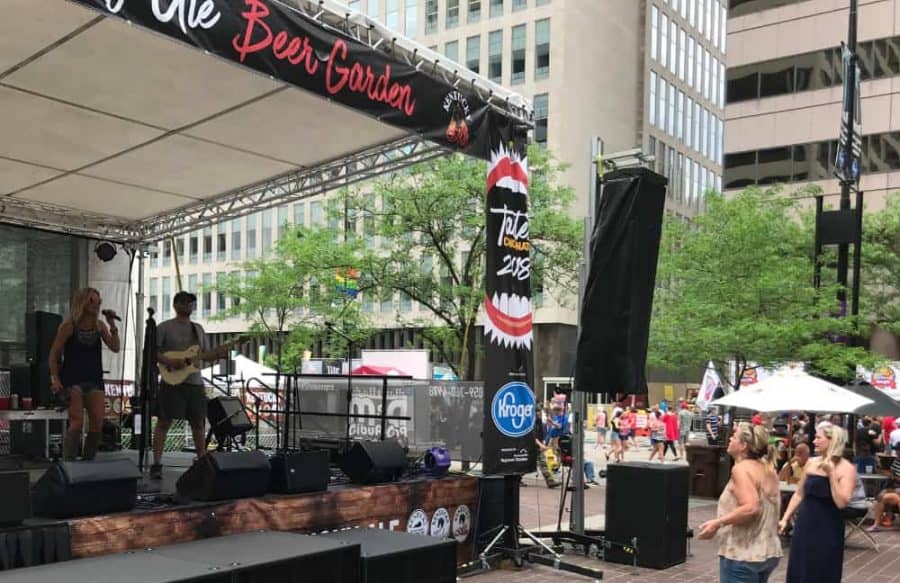 It's not all about the food! 5 stages are interspersed throughout and you'll have your pick from 45 musical acts. Enjoy the sounds from favorites like DV8, The Menus, What She Said, Tracy Walker Band, The Amy Sailor Band, and many more. Check out the entertainment schedule here.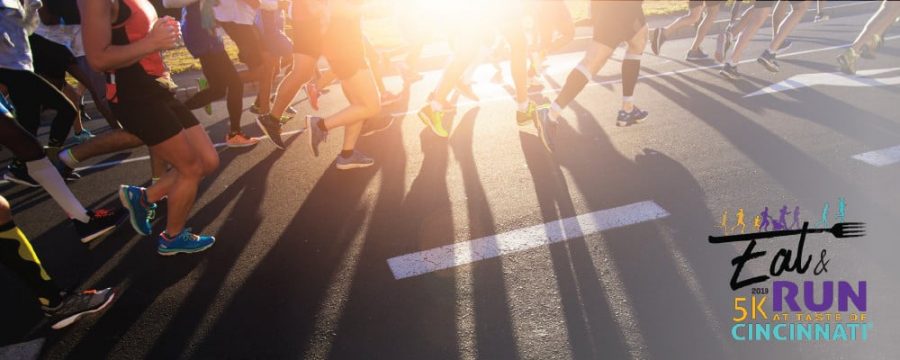 This is the inaugural year for the Eat & Run 5k. Happening on Sunday (May 26, 2019), participants will enjoy bite-sized samples from some of the Best of Taste Winners all along the route. Eat & Run 5K participants will receive a commemorative medal, t-shirt, and a complimentary beverage at Taste of Cincinnati. Prizes will be awarded to the first, second and third place finishers in the men's and women's categories.
Taste of Cincinnati is held every Memorial Day weekend in downtown Cincinnati by the Corporate and Community Events division of the Cincinnati USA Regional Chamber (one of our sponsors).
Taste of Cincinnati is held on 4 blocks of 5th Street, between Main and Sentinel Streets (downtown).

Happening May 25-27, 2019

Hours: Sat. and Sun., 11am-11pm
and Monday, 11am-9pm

There is no admission.
Just pay for what you want to eat and drink!