If you're on the hunt to find a cozy spot for a cup of coffee, look no further! Left Bank Coffeehouse has you covered.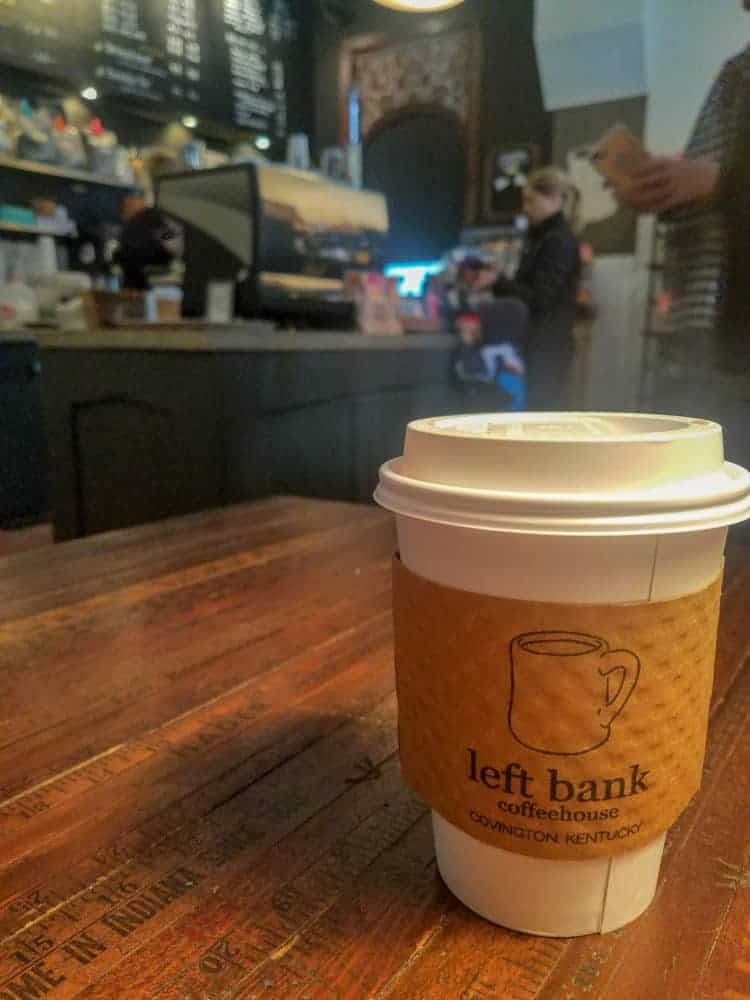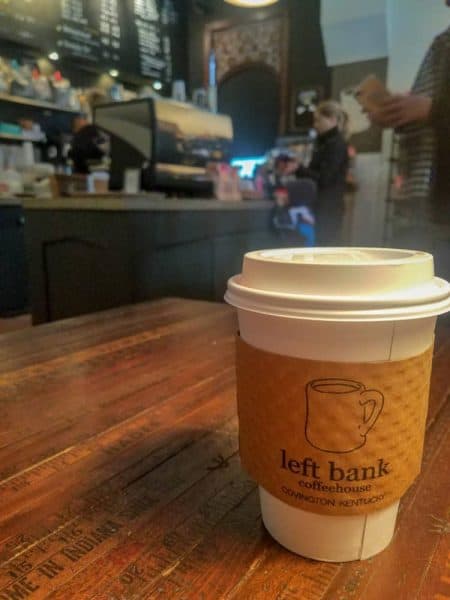 Located on Greenup Street in Covington, this little coffee shop is easy to spot with its purple front door.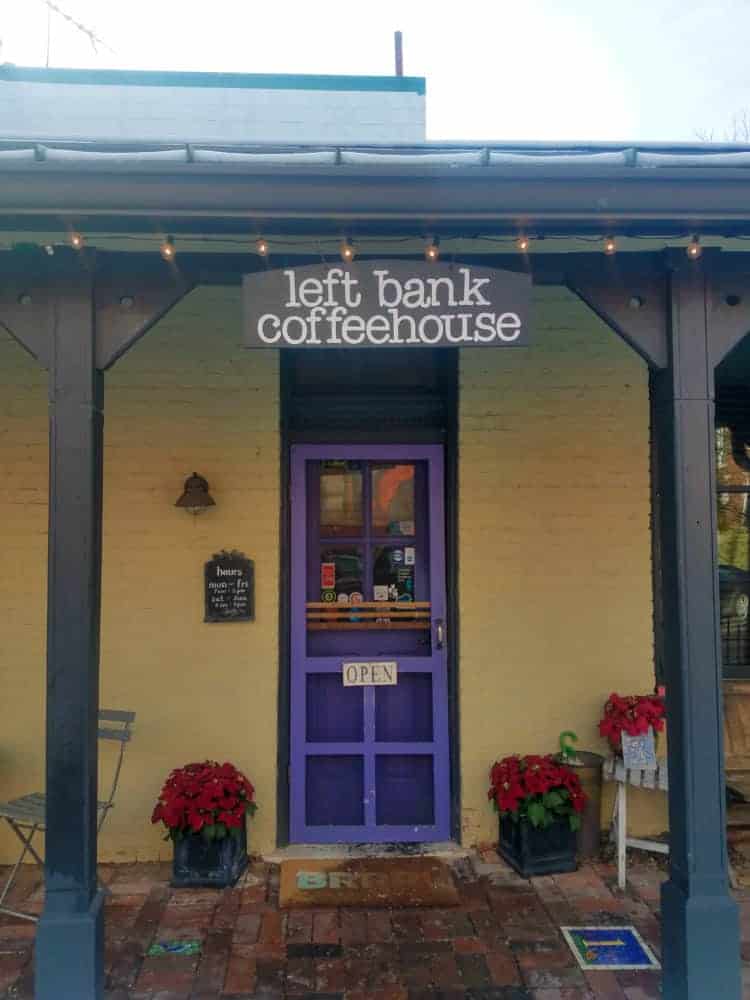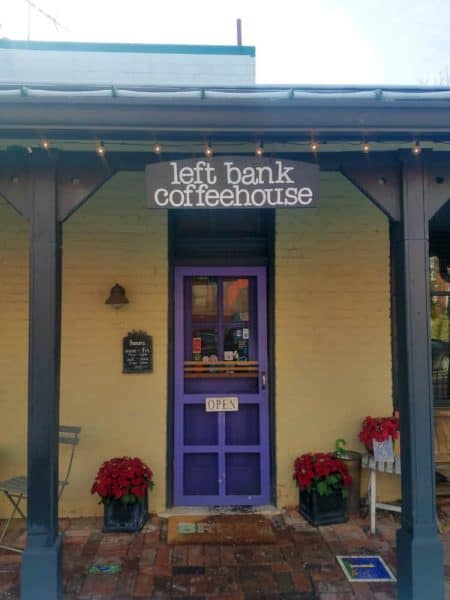 There is a wide variety of specialty coffees on their menu. For the serious caffeine lover, there's the Barber's Brew – regular coffee with 2 shots of espresso! Not a coffee person? They also have tea on their menu – from Chai to Iced to their special Covington Tea (Earl Grey tea with milk and vanilla syrup – yum!).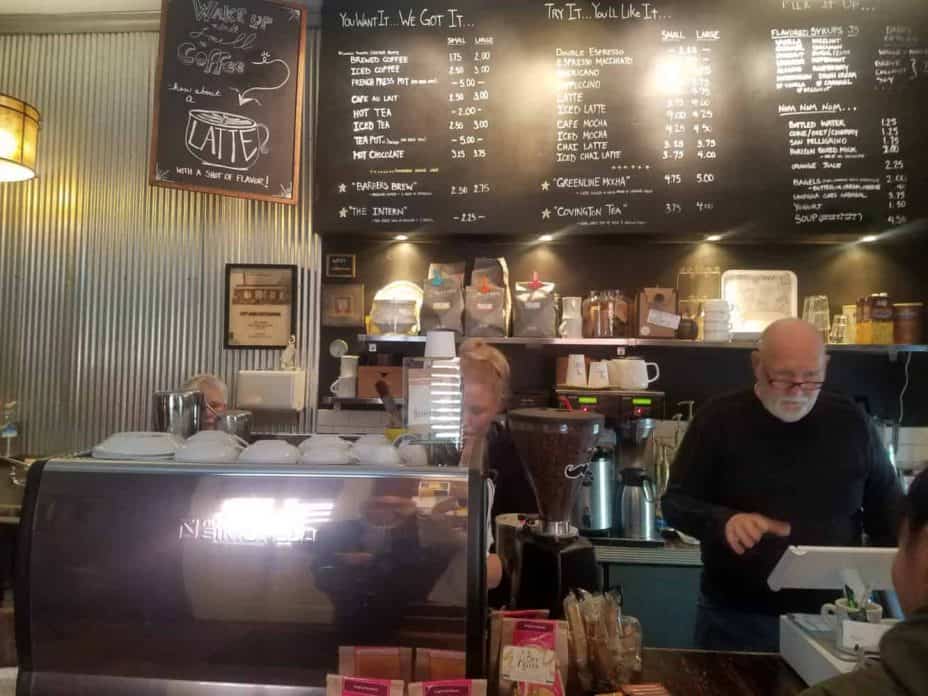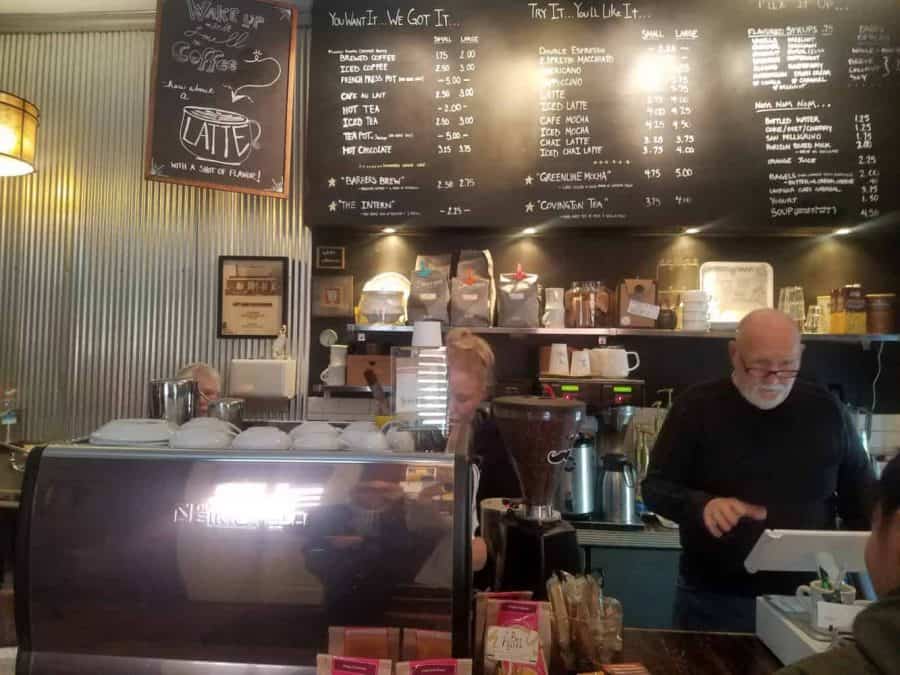 Hungry? You can grab a bagel, some oatmeal, and even soup from Fresh Table. Left Bank Coffeehouse gets soup from Fresh Table (located at Findlay Market) every Friday – be sure to get it before it's gone!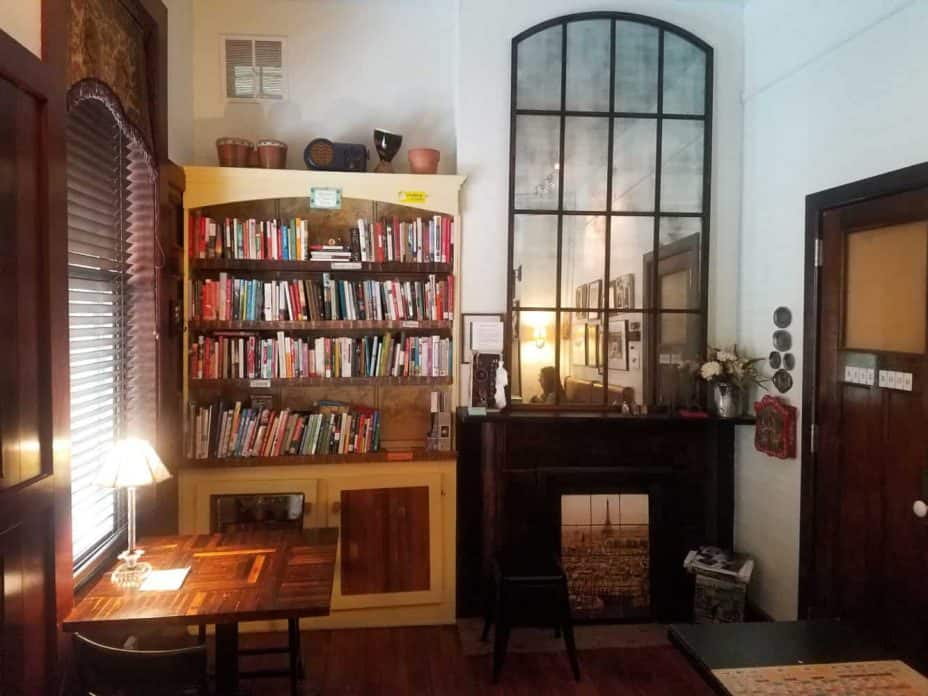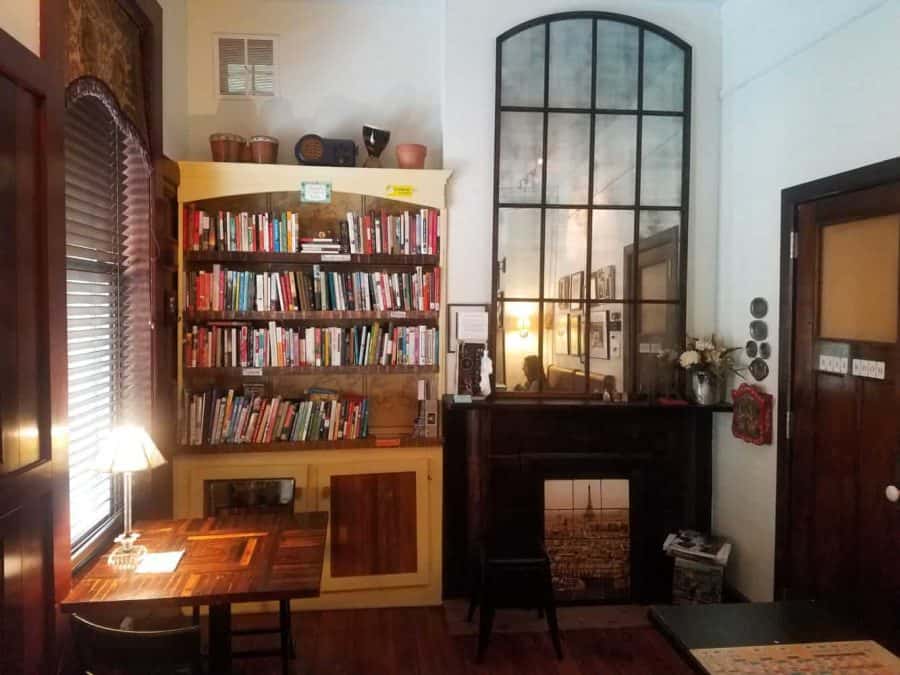 Every little detail about this place adds to its eclectic vibe and comfortable atmosphere. See that bookshelf? Grab a book while you drink your coffee – and if you love it, you can even purchase it to take home with you!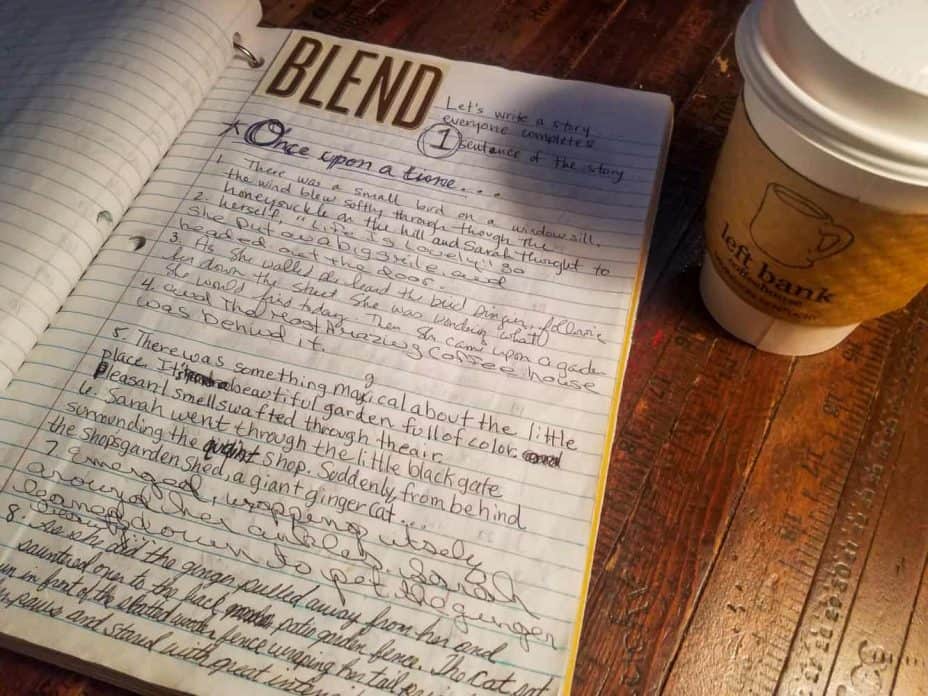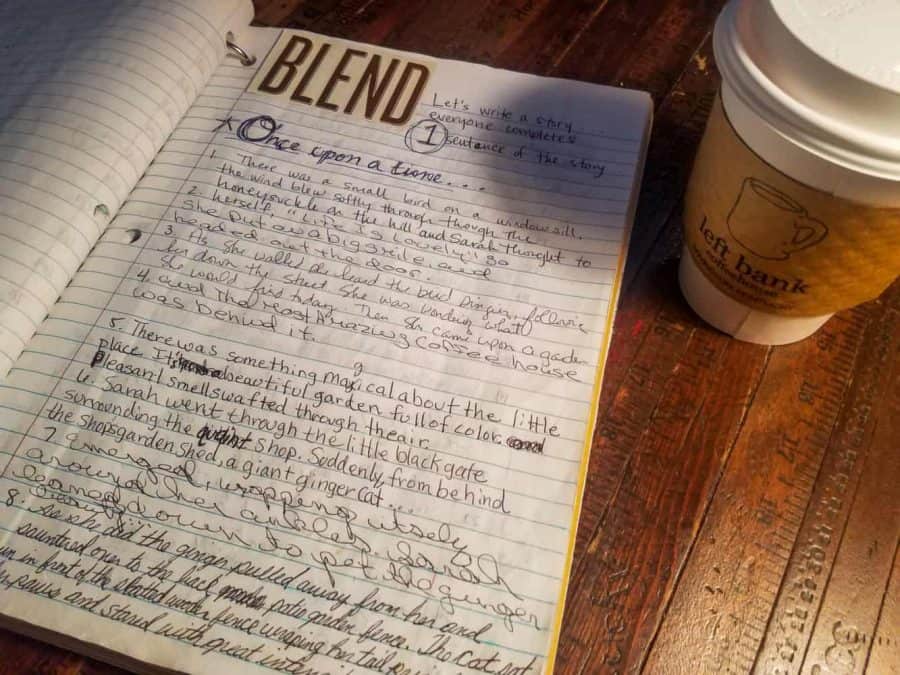 While you're enjoying your drink, be sure to check out the Slam Book! Visitors are encouraged to add their own little spin to it.
And I don't think I've said this about many places – but you have got to check out their bathroom! All of the walls were hand made into a beautiful mosaic.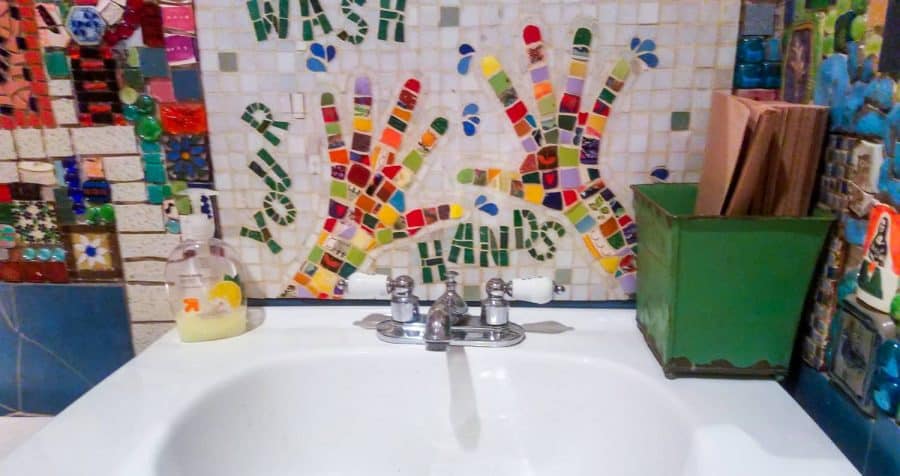 As if great coffee, delicious local food, and a cozy atmosphere isn't enough to entice you to pay Left Bank Coffee a visit, they even have free Wi-Fi and free street parking nearby. So be prepared to stay awhile – once you settle in, you won't want to leave! This spot is truly a hidden gem in Covington.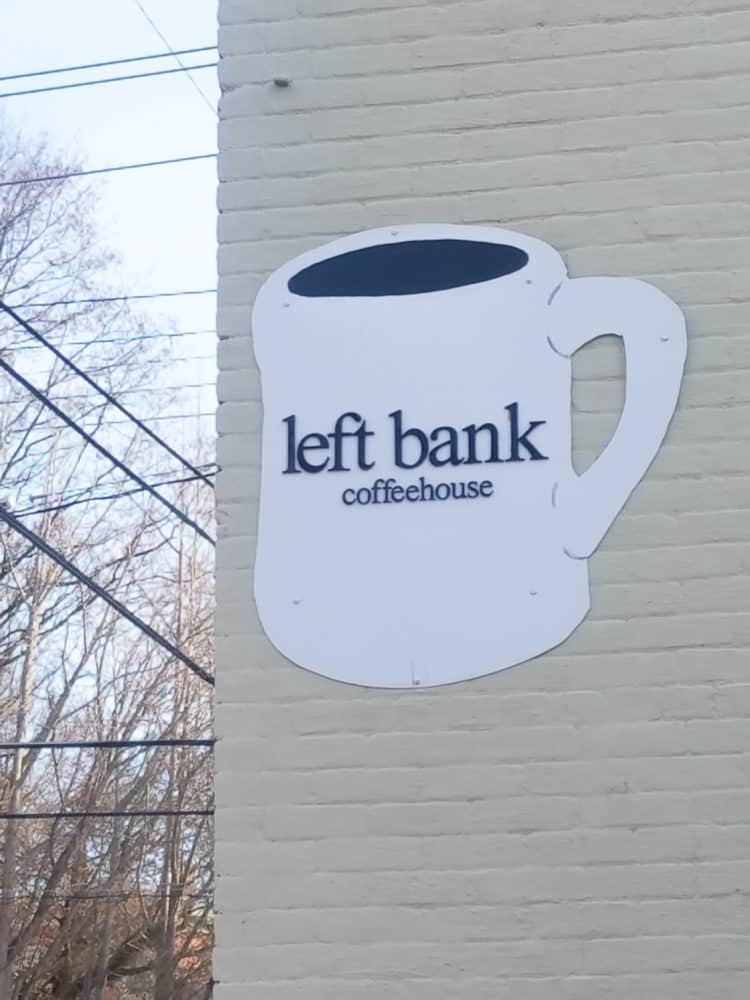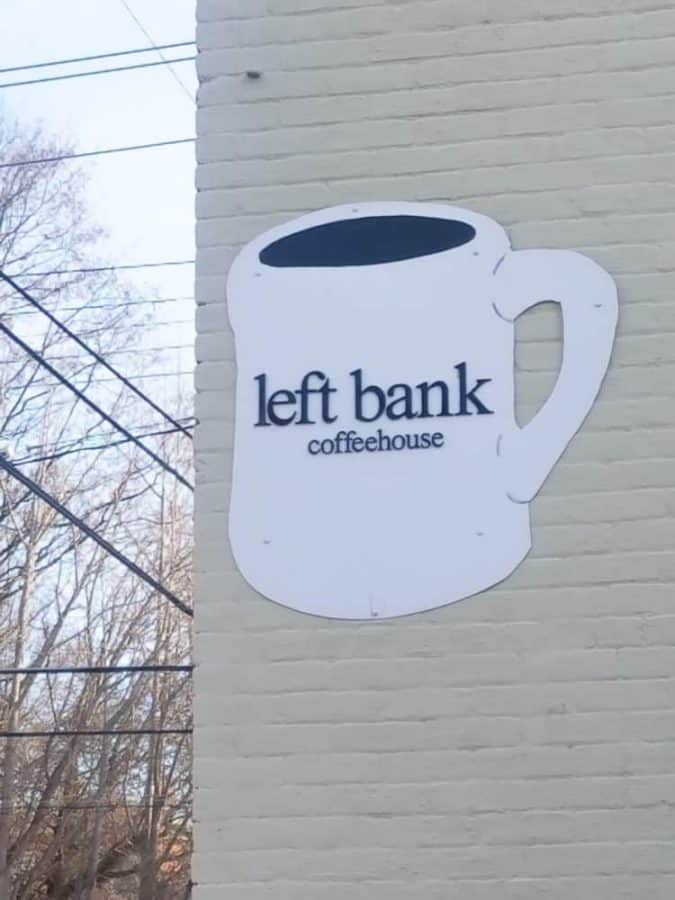 Left Bank Coffeehouse is located at 7th and Greenup, Covington, KY 41011
Connect with Left Bank Coffeehouse on Facebook, and be sure to use #leftbankcoffee when you visit!