Special thanks to Tricia Wade for telling us all about her visit to Scene 75. Want to read more from Tricia? Check out her site: Take 10 With Tricia
If you're looking for a great date night or something fun to do with the family, check out Scene 75.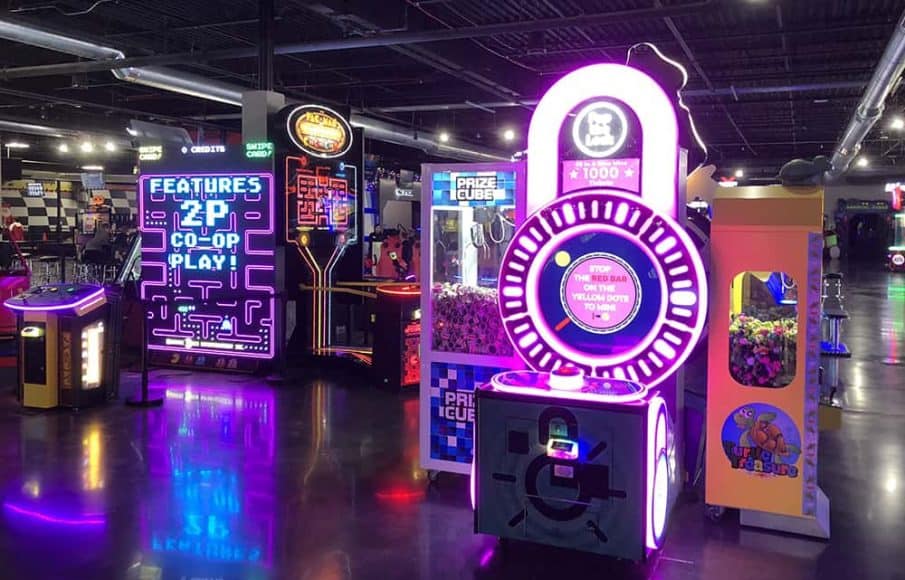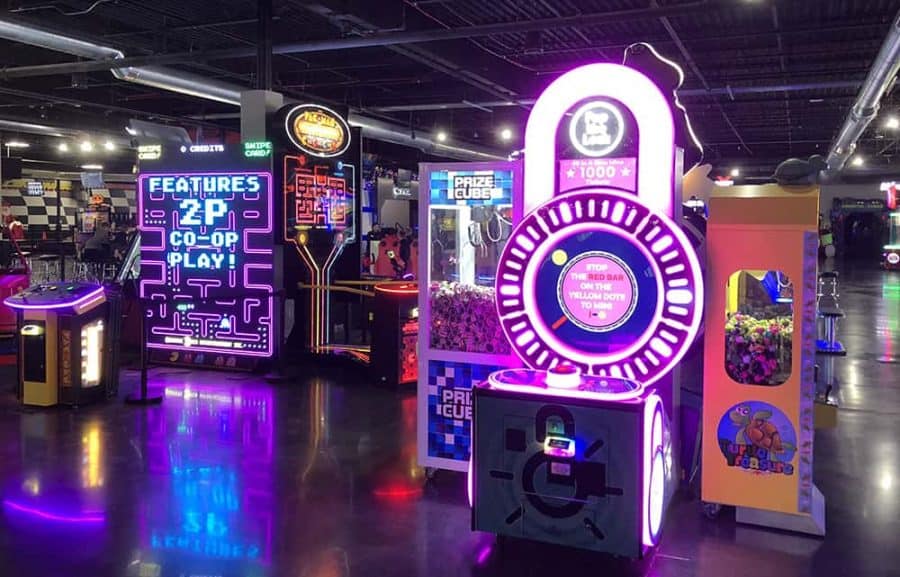 Scene 75 is a 90,000 square feet indoor entertainment center located just minutes off of I-275 in Milford.
Once you arrive, you obtain a Game Card and load it with money based upon what you wish to participate in that day. Options include arcade games, laser tag, bowling and more. The Scene 75 Game Card acts as a debit card at each attraction within the building. Prices are located on each arcade and/or fun adventure. You just swipe your way through hours of fun. Food and beverages are the only thing that cannot be paid for on your Game Card. On our recent visit, we had the chance to experience both the games and the food.
Pro Tip: Your balance carries over each time you return for more fun.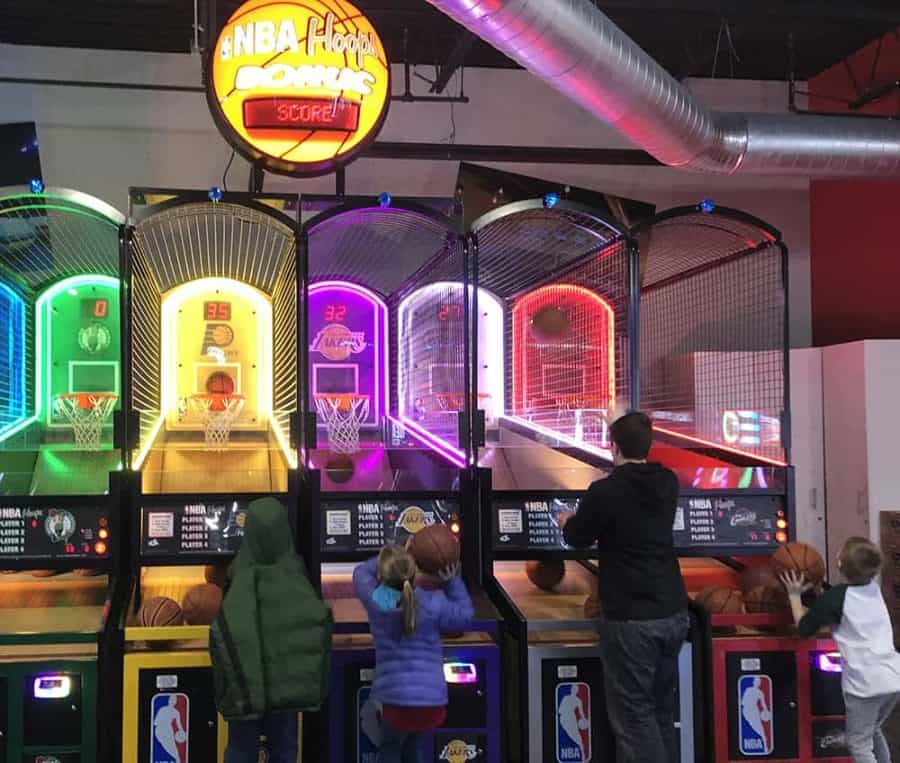 When we arrived we knew immediately we wanted to try the new Pin Deck Area.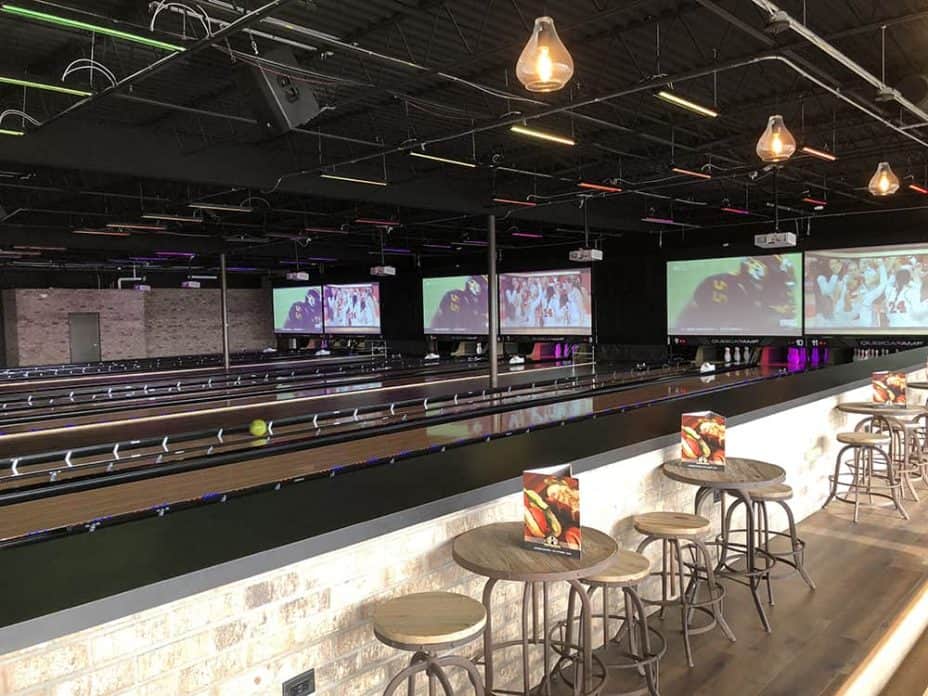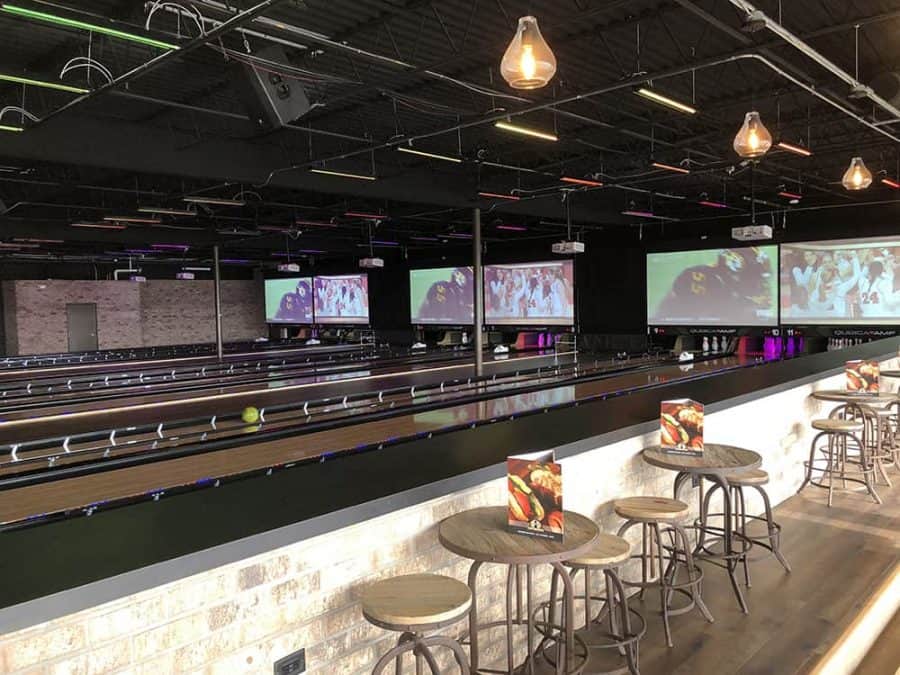 The Pin Deck is the new bowling alley connected to Scene75. It can be accessed from both a separate outside entrance or from within Scene75. Both areas are under one roof and are indeed one location. The Pin Deck houses 12 lanes of bowling, billiards, ping-pong, Foosball, and shuffleboard along with a large bar area. Each attraction in the Pin Deck is available at an hourly rate and there is a limit of 6 bowlers per lane.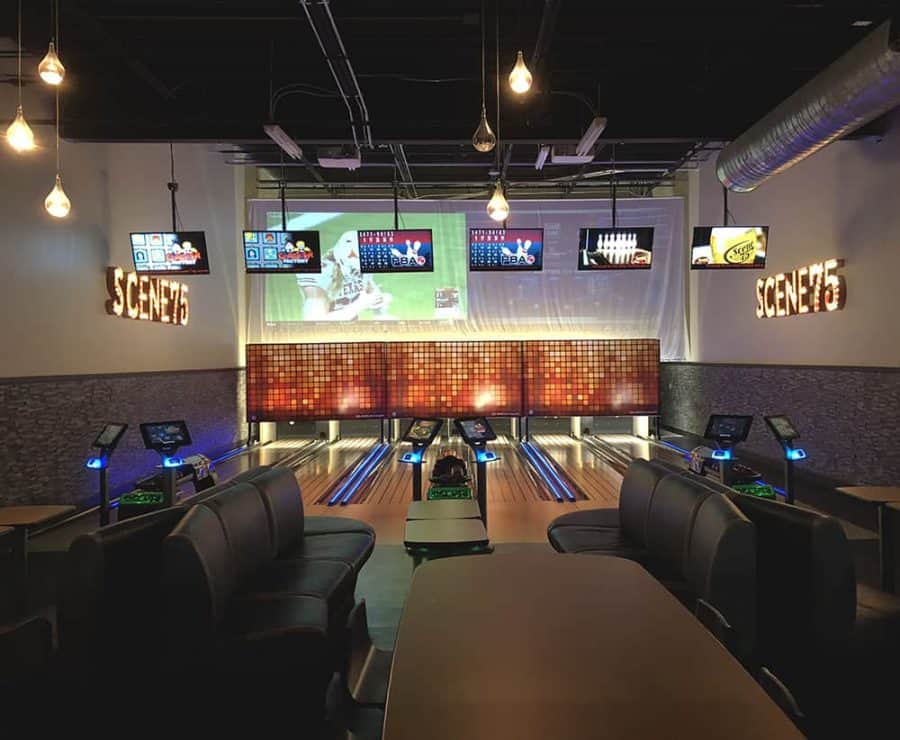 We started our adventure bowling for an hour. There are many games to choose from and you can set up the game so that bumpers automatically appear for selected kids. While we bowled, we decided to order a pizza and some pretzel sticks. Both came out quick, fast, and delicious.
Pro Tip: Ask the wait staff to have the pretzels cut up to create a more shareable platter for a larger group.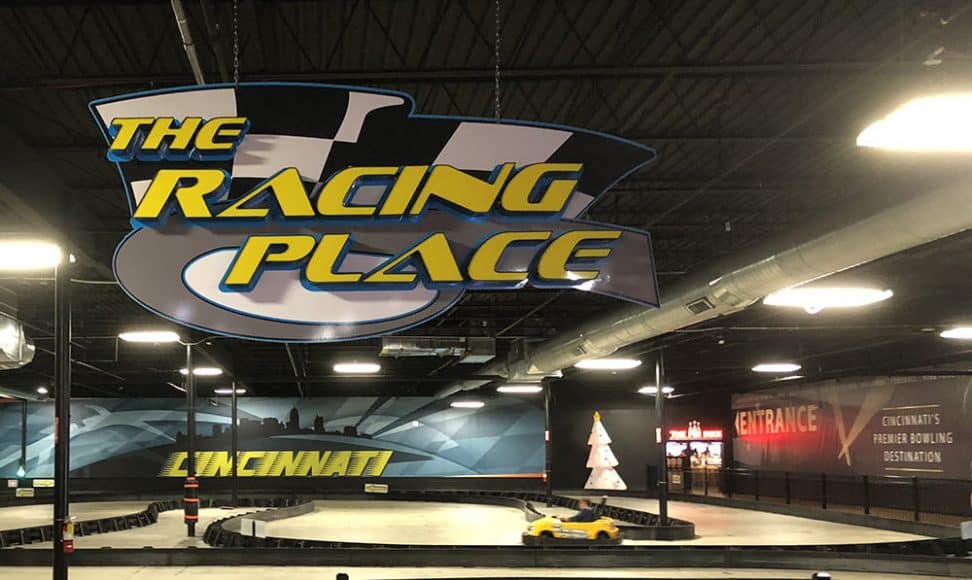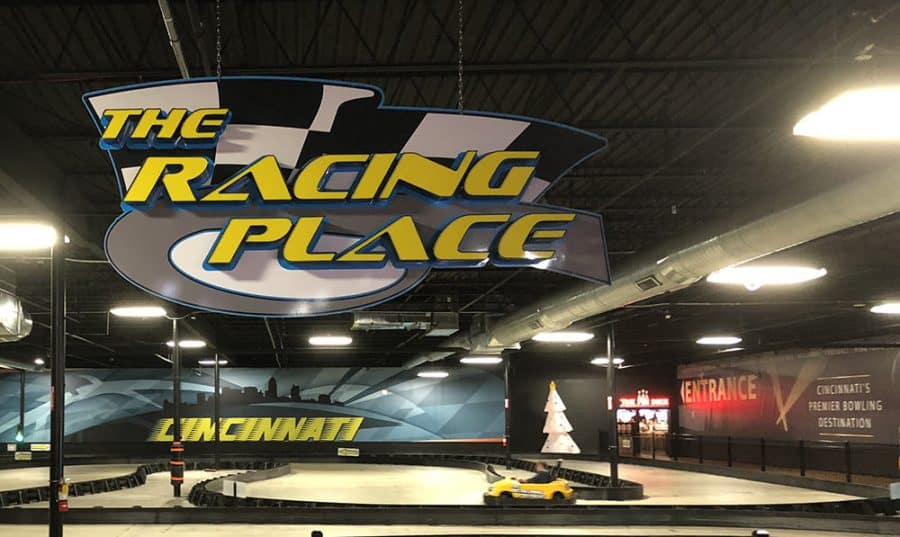 After bowling, we walked down the indoor corridor back to the other attractions. We easily checked our Game Card balance on the self-serve kiosk and reloaded for more fun. We tried the indoor go-karts and the laser tag. Afterwards, we had a few minutes and a few dollars left before we needed to head out, so the kids each picked a couple of arcade games to drain our account. We discovered that at some of the attractions our Game Card earned electronic tickets that accumulate and can be exchanged at the Prize counter.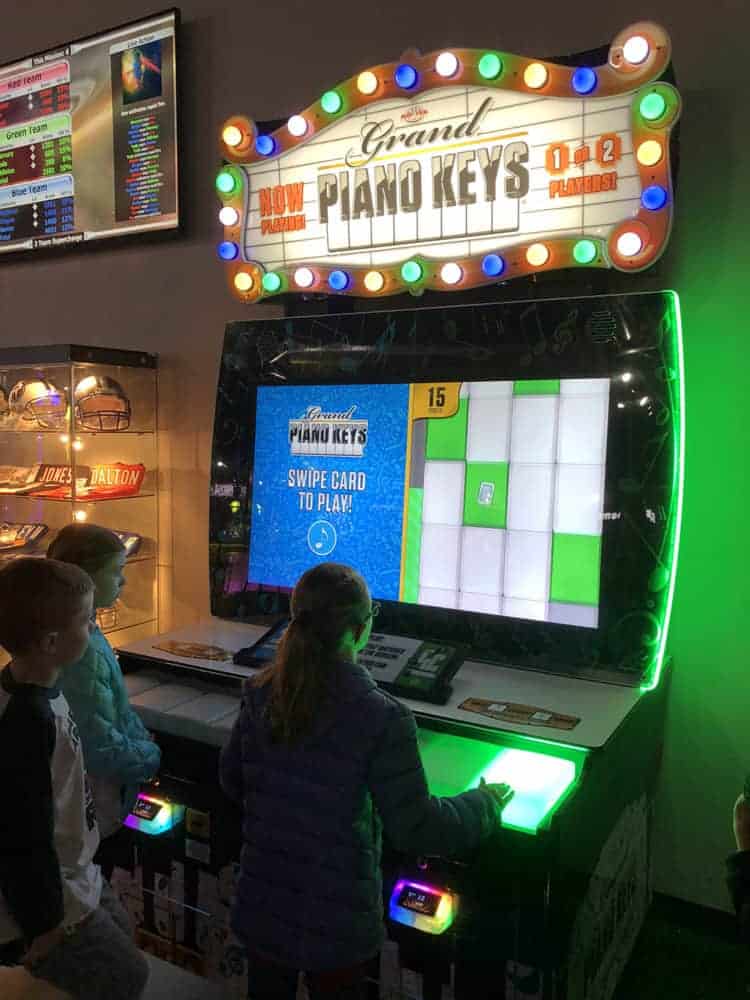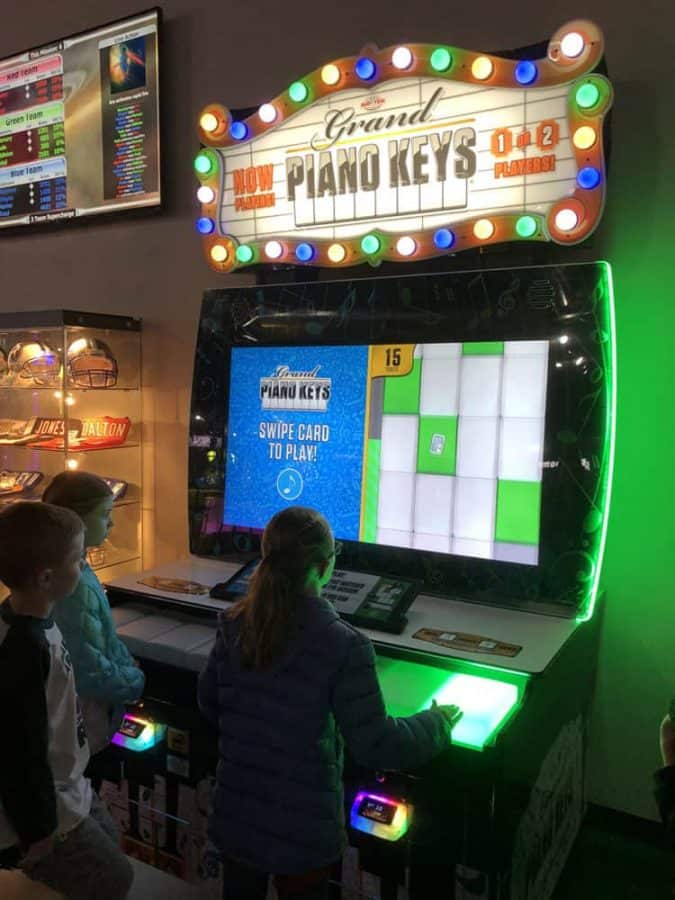 Overall, the kids (and adults) had a fun mid-day break out of the house. There was so much to do at Scene75 that the kids are already planning our return visit to try the things we didn't get to experience – min-golf, inflatables, bumper cars, and mini-bowling to name a few. And they want to keep playing those arcade games to score even more prizes. Plus, one kid is already requesting a birthday event in one of the available party rooms.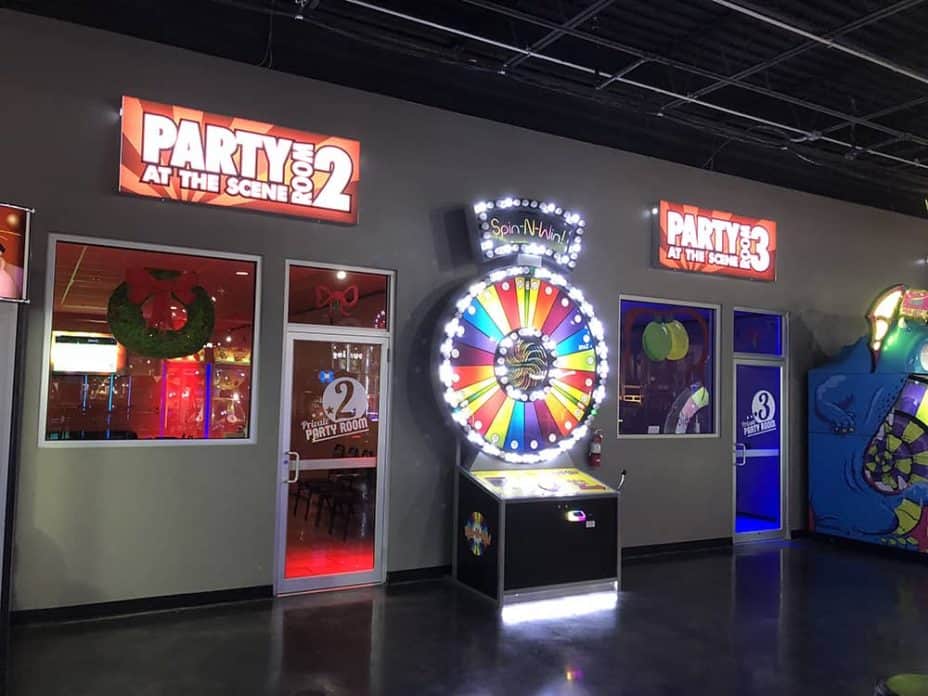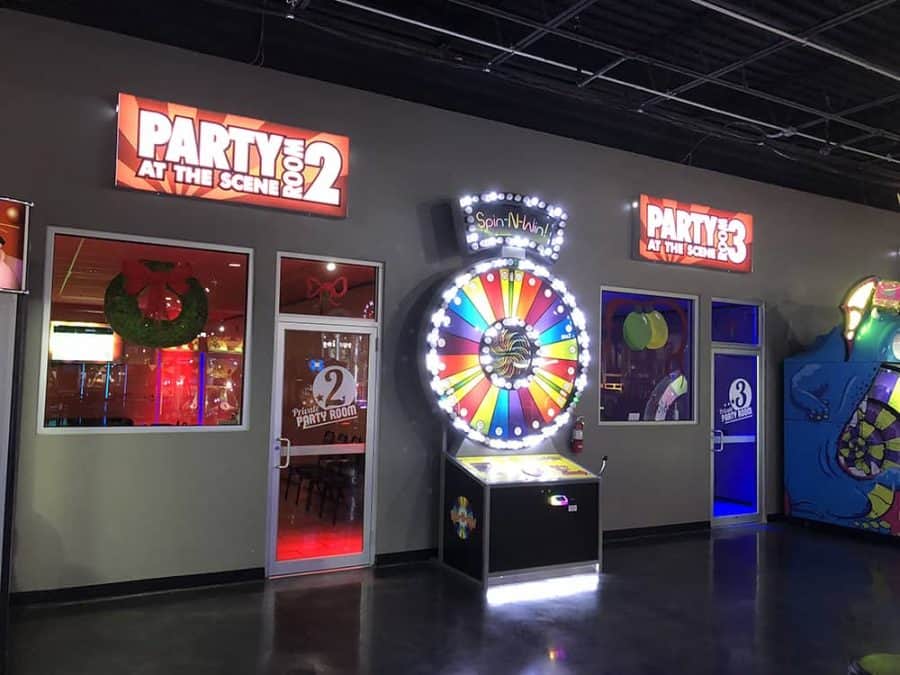 The next time you are looking for indoor fun outside of your house, be sure to give Scene75 a try!
Scene 75 is located at 876 OH-28, Milford, OH 45150
Disclosure: Tricia and her family received a gift card to use while they were at Scene75.