We ventured out to Winton Woods to walk the Kingfisher Trail today. I haven't been on this trail for quite a while. In fact, the last time I hiked this trail was last January and it looked much different with a coating of snow on the ground!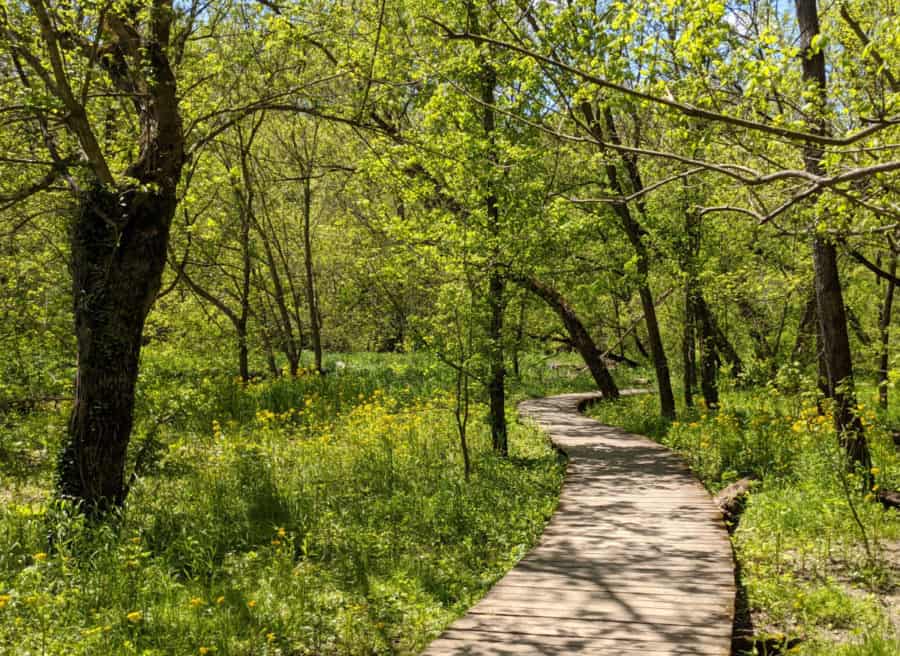 Kingfisher Trail is one of my favorites as it's a quick one (1.1 miles) and it meanders along the creek for much of the walk. The trail starts off with a boardwalk along the water.
Enjoy some time along the water's edge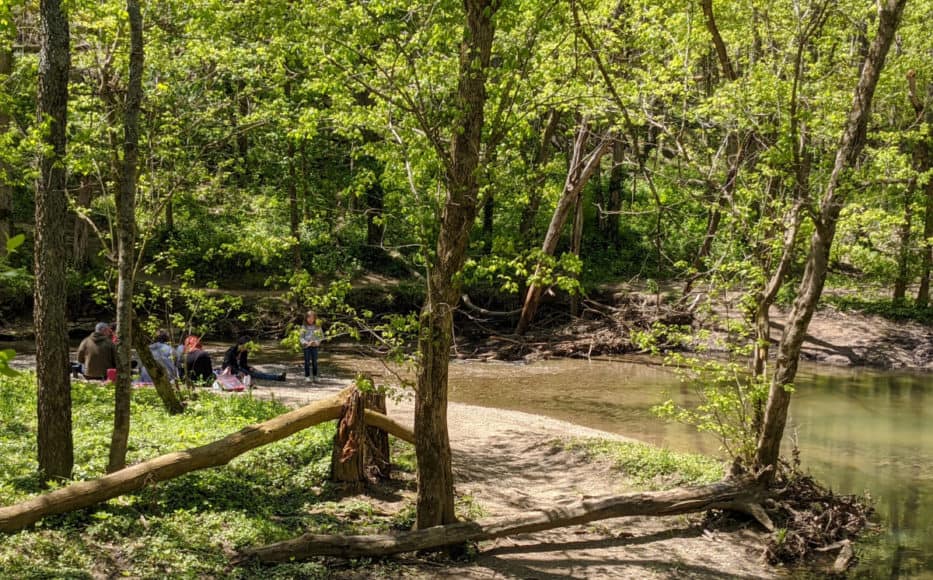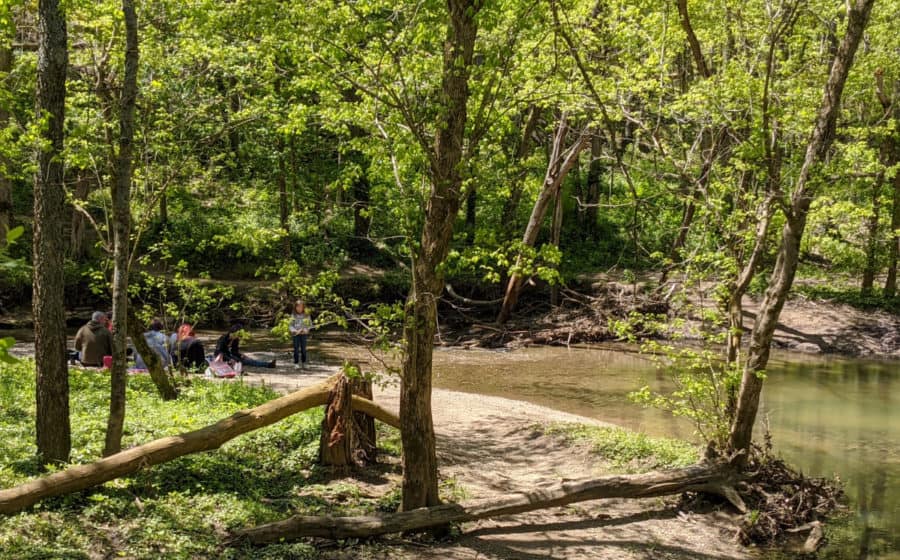 There are a number of spots where you to get right up to the creek. There were even a few spots where you could just about walk across… although it wasn't warm enough to try that out today!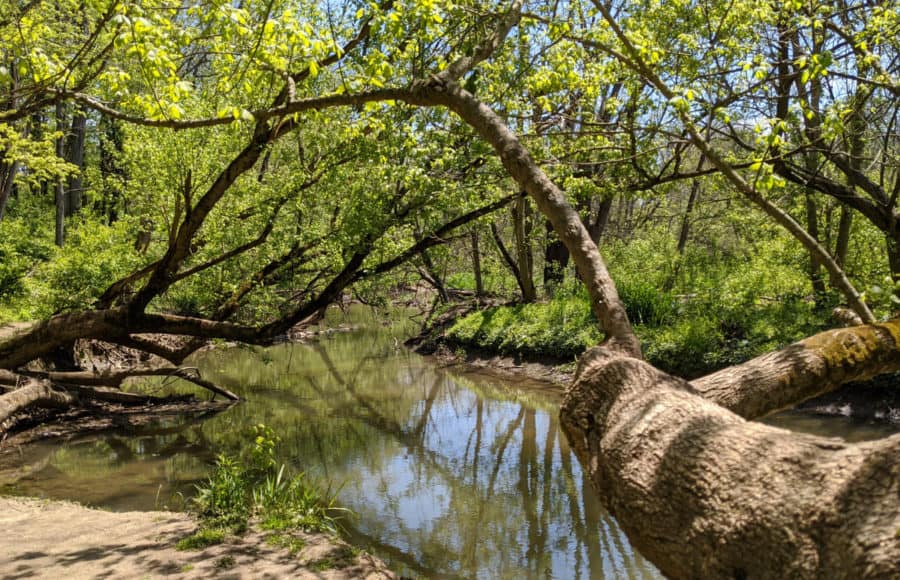 We saw a number of families out enjoying the trail today. The front end of the trail would be fun with little hikers as you can get to the creek pretty easily and then turn around to return to the car.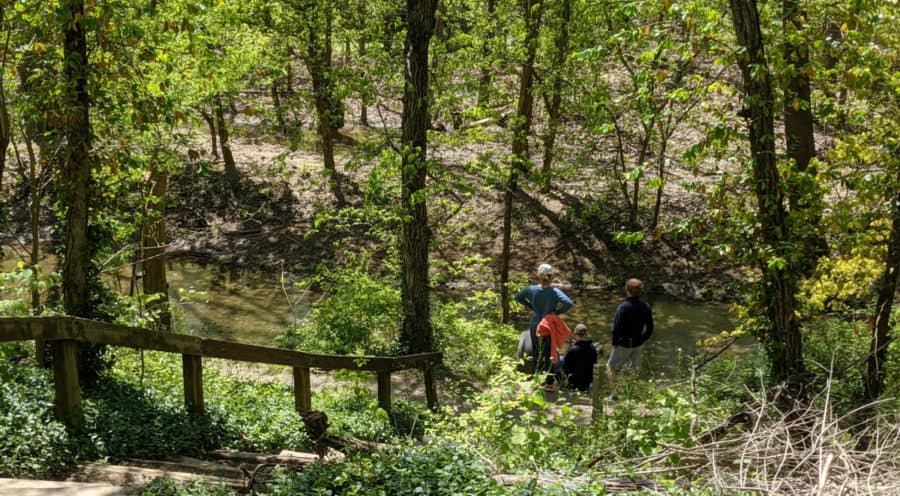 If you choose to hike the entire loop, it's one with some ups and downs, steps and roots. You can not take a stroller throughout this entire loop. If you do have a stroller, hike out to the boardwalk and a little beyond OR take a look at other Winton Woods trails as there are some paved ones as well.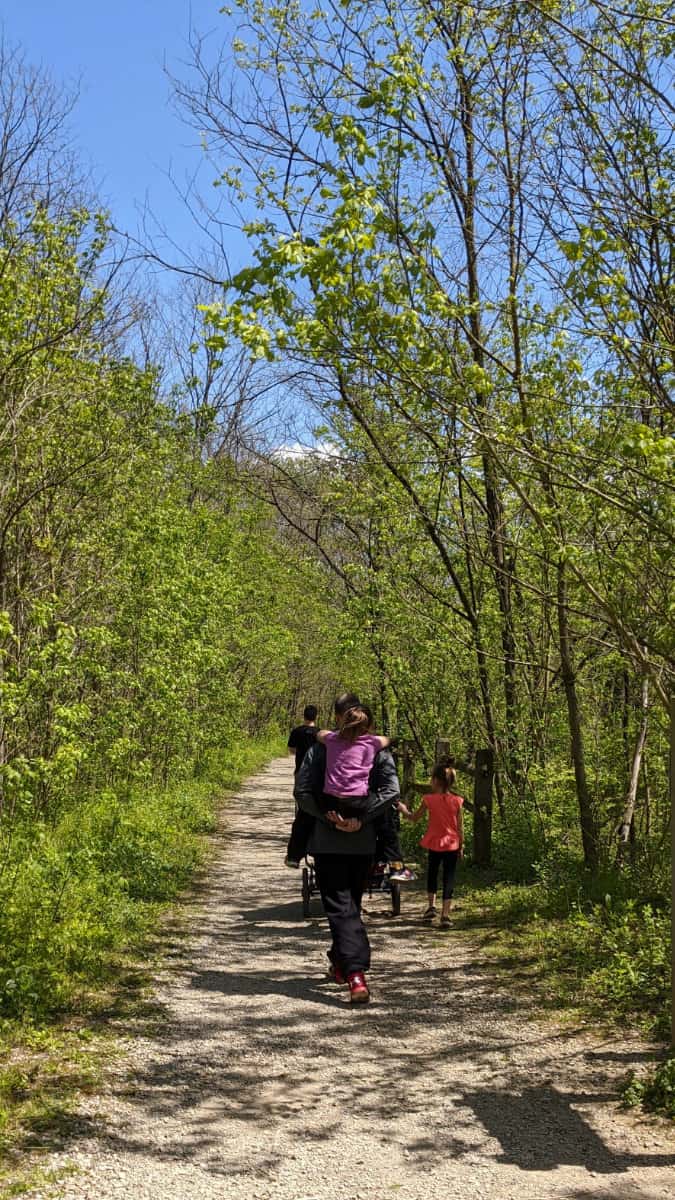 What to Expect From This Trail:
The Kingfisher Trail is 1.1 miles and labeled by Great Parks as "moderate". After you pass the boardwalk, the path goes to dirt. It's well packed and the trail is relatively wide for the most part. There is a decent climb at one point – not too bad but it's definitely a climb.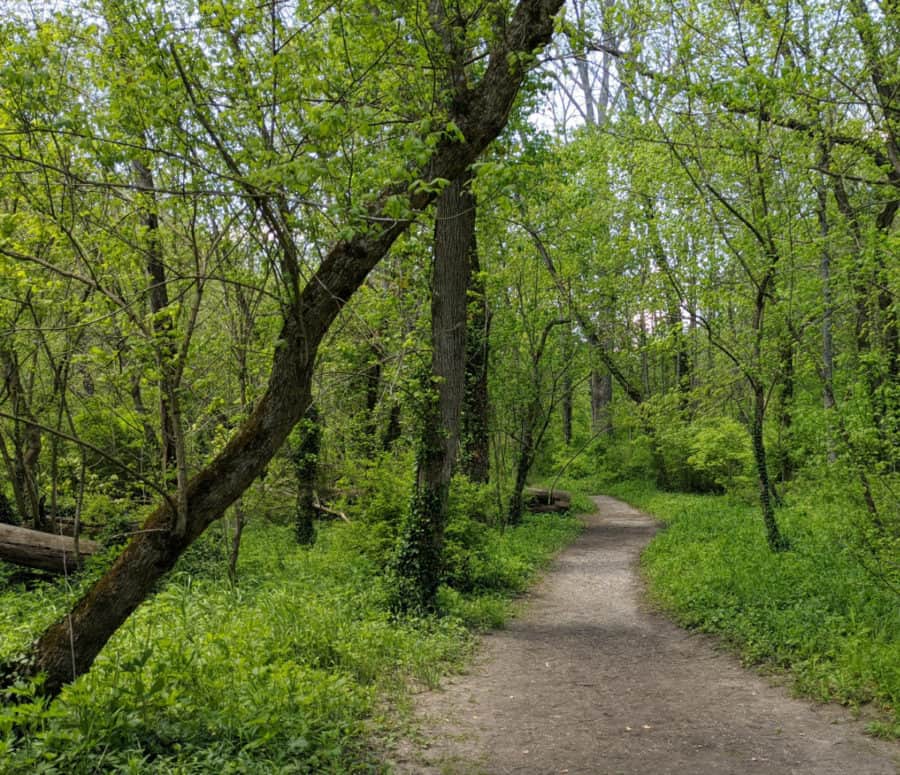 The trail is heavily forested and it's a really nice hike, especially if you don't have a lot of time for a long trek.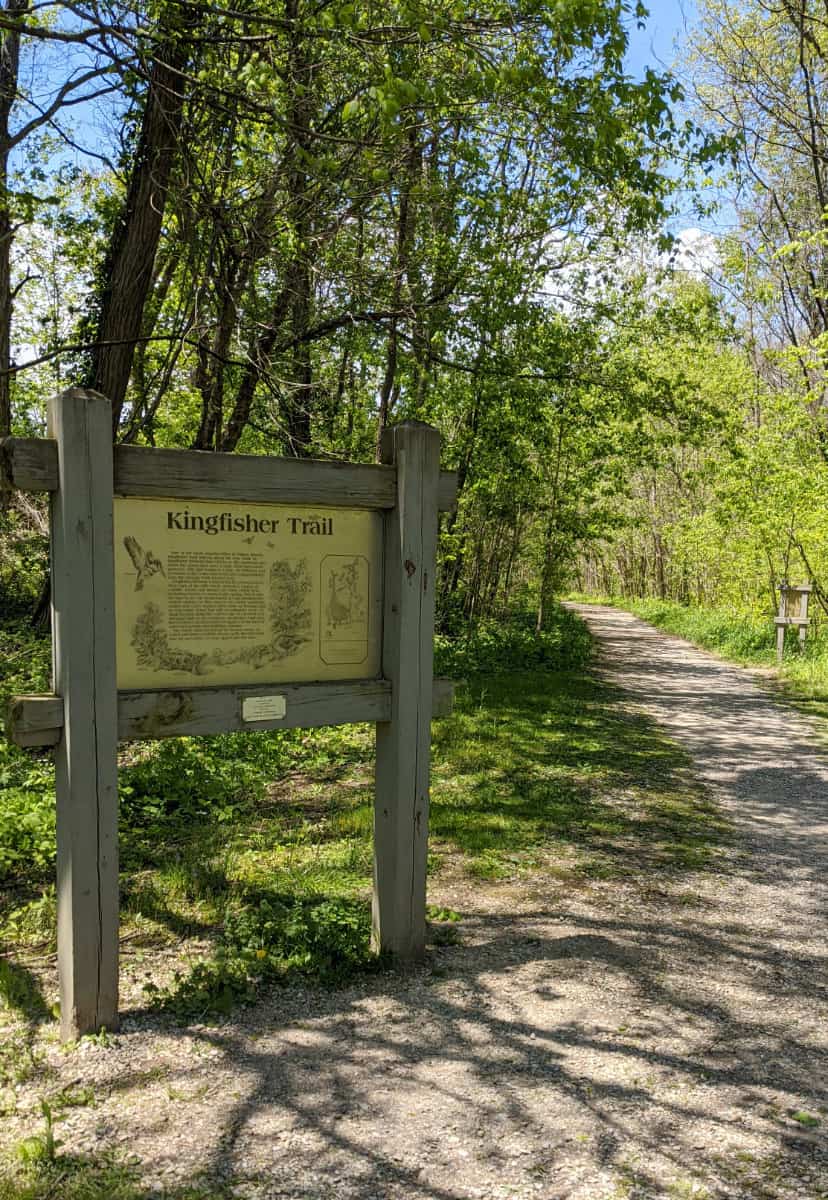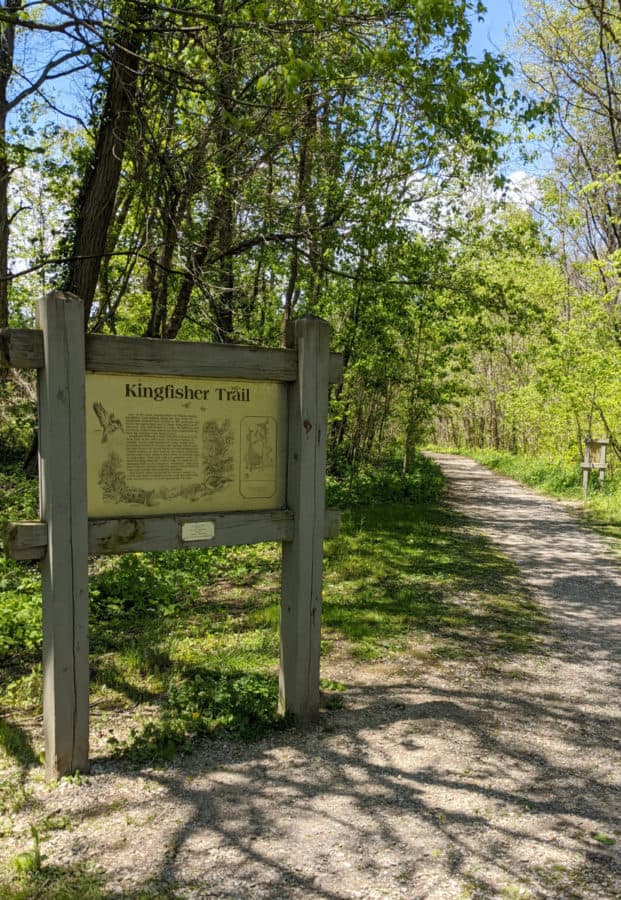 The trail is easy to find and there's a good amount of parking on the trail head side as well as on the other side of the road (two parking lots).