When it comes to parks, there's no denying that our city has some of the best parks around. No matter the season, there is always something to do… something to see… a great place to hike. With that in mind, I thought it would be fun to share a few of my favorite spots for a winter hike at Winton Woods.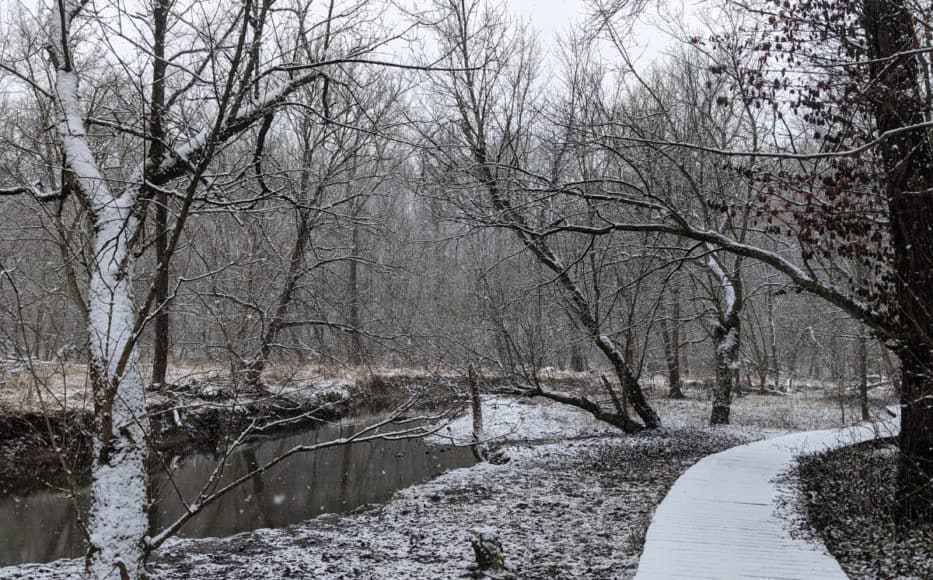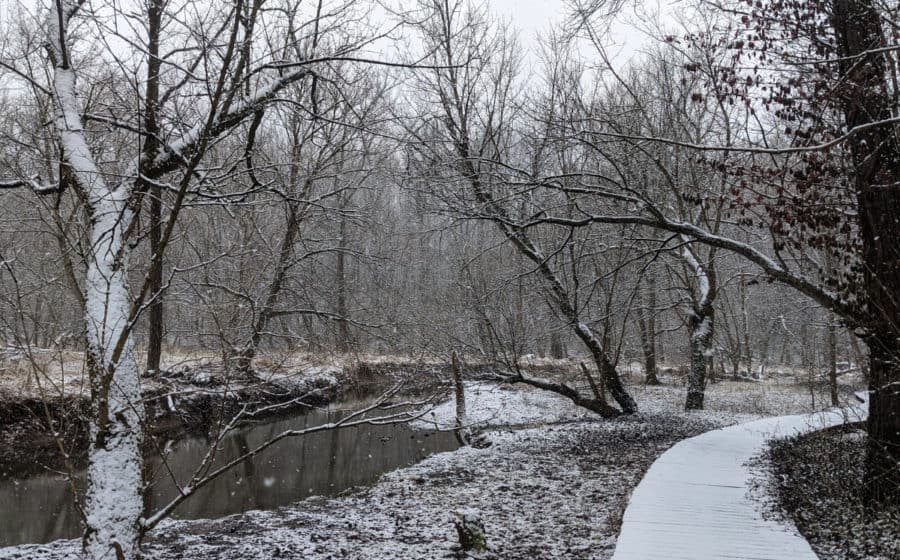 Winton Woods is one of my favorite places to hike all year round. But it's especially pretty in the winter and it's gorgeous in the snow!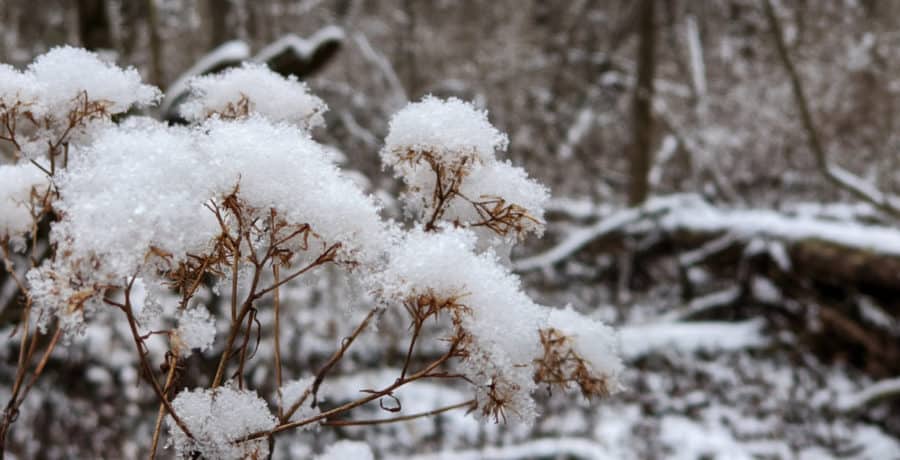 I have three favorite spots to hike at Winton Woods. My choice of hike and trail depends on how much time I have and what kind of "workout" I want to get in.
Enjoy winter with a hike on the Kingfisher Trail
This is one of my favorite places to go when snow hits the ground.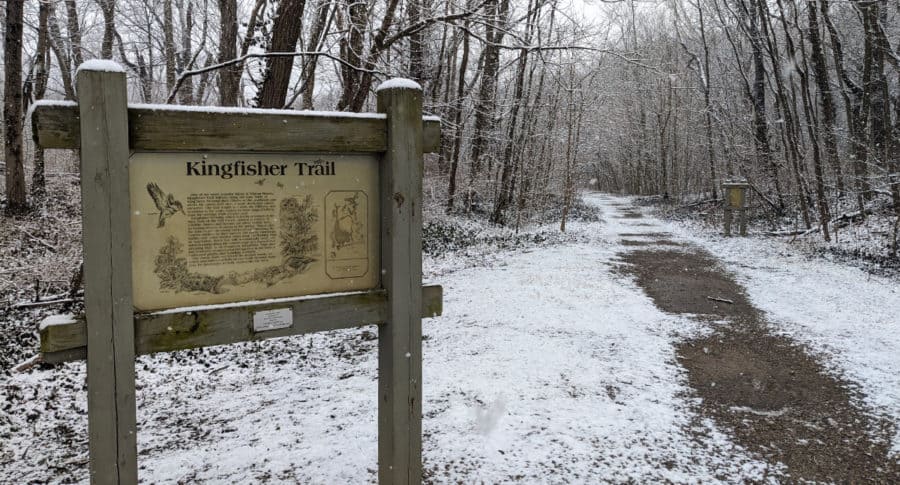 Kingfisher Trail is located on the west side of Winton Road (not the side with the big lake). This trail is just over a mile long and wanders all along a big stream and through the woods. It is BEAUTIFUL in the snow!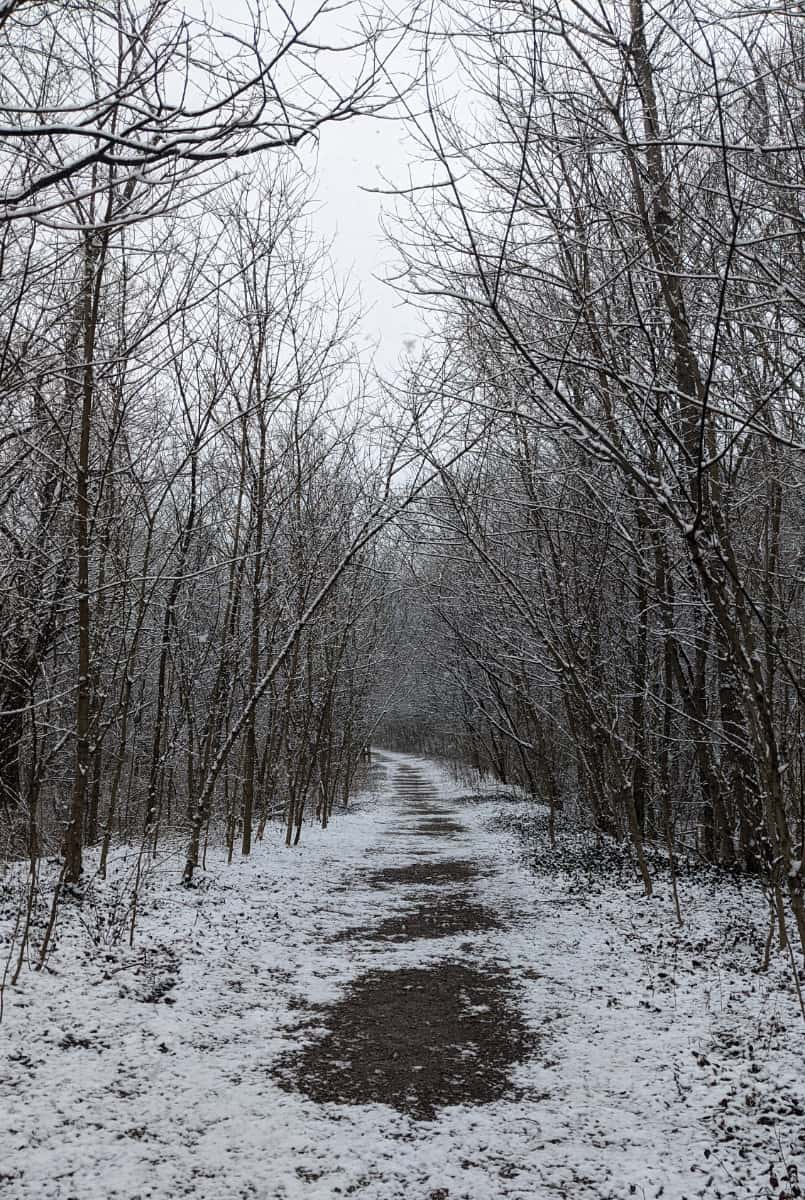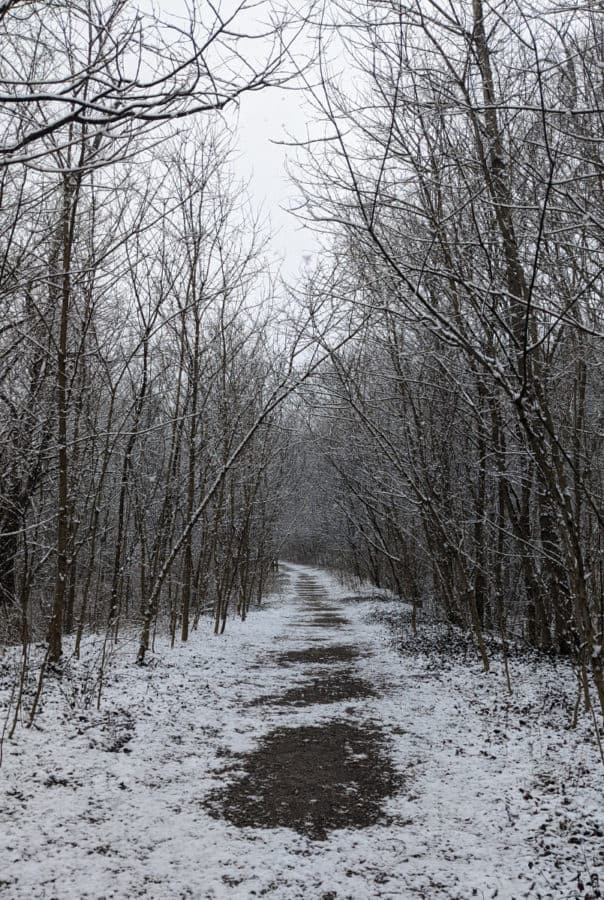 This trail is not paved with the exception of some wooden boardwalks that run along the sides and over some of the water features you'll come across.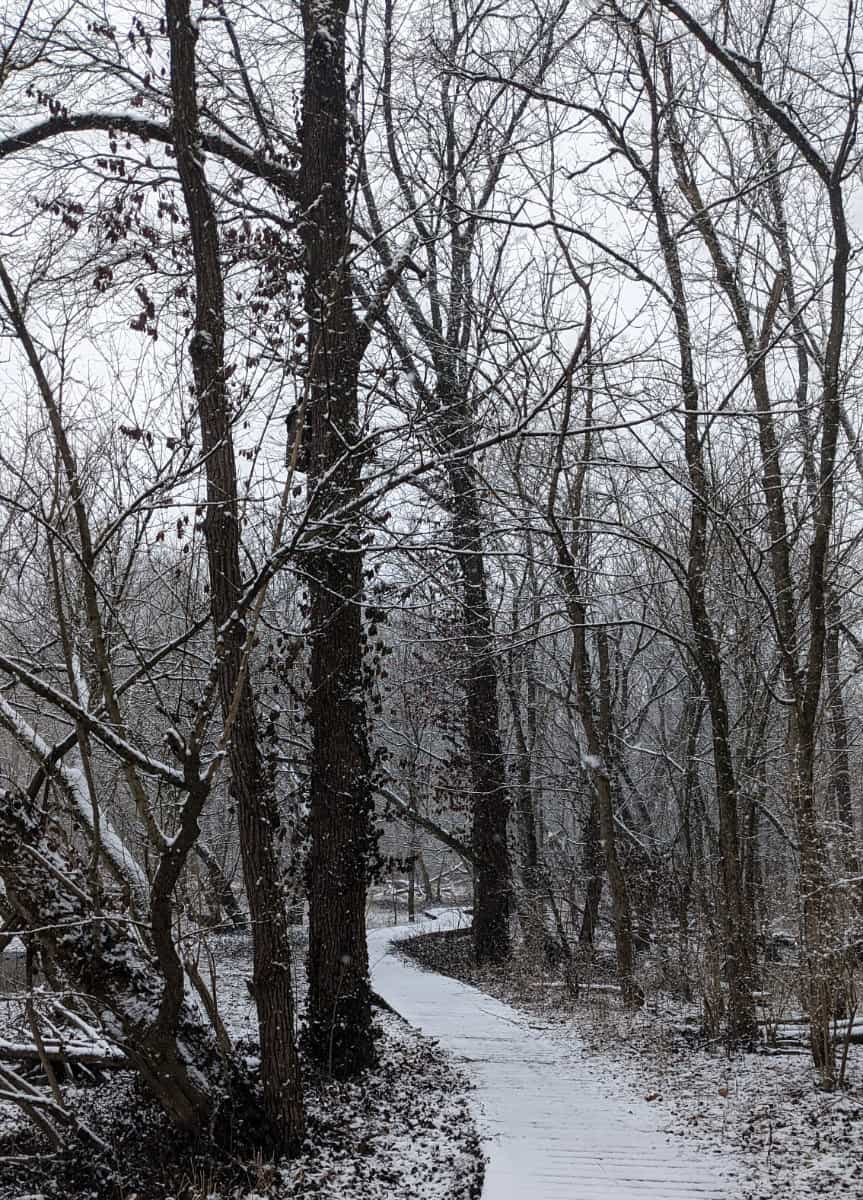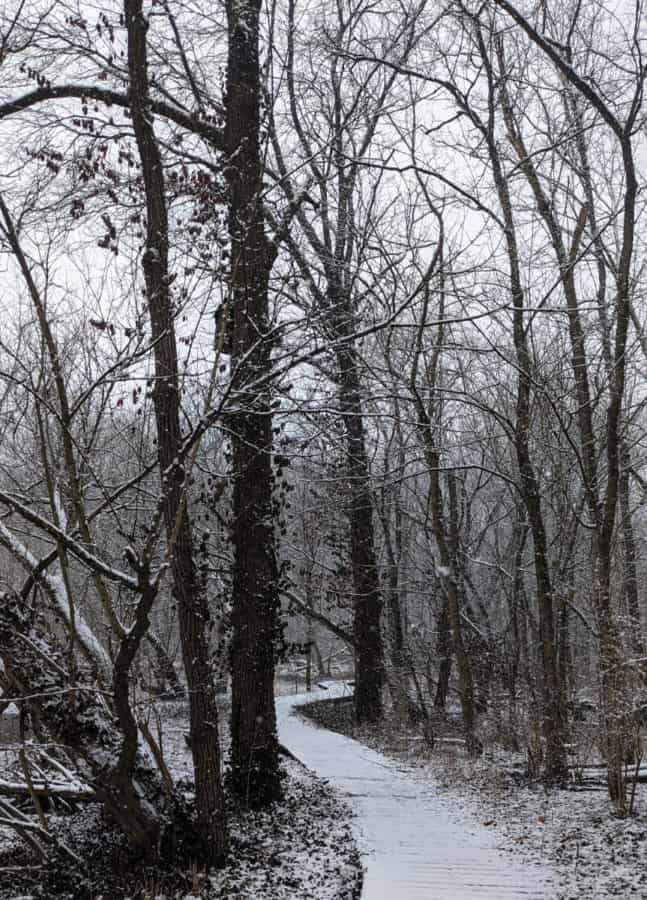 This trail gives you great opportunities to walk all along the water – so rejuvenating in the dead of winter!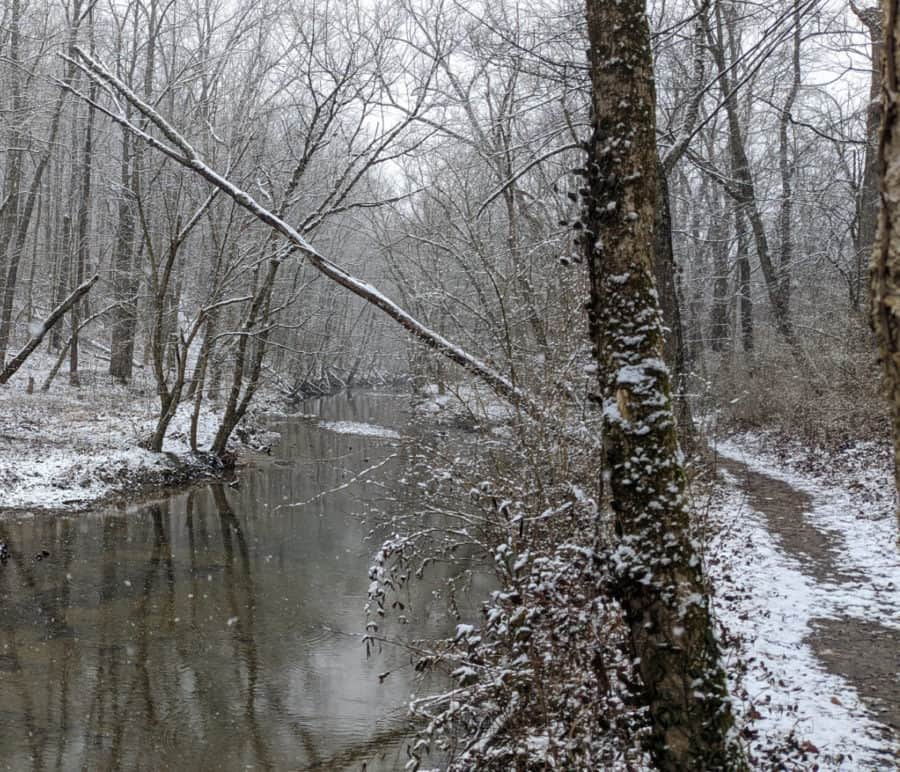 The trail is pretty easy but it does go up and down hills. There are some steps and a few spots that were mostly mud. It makes a big loop and ends where you started.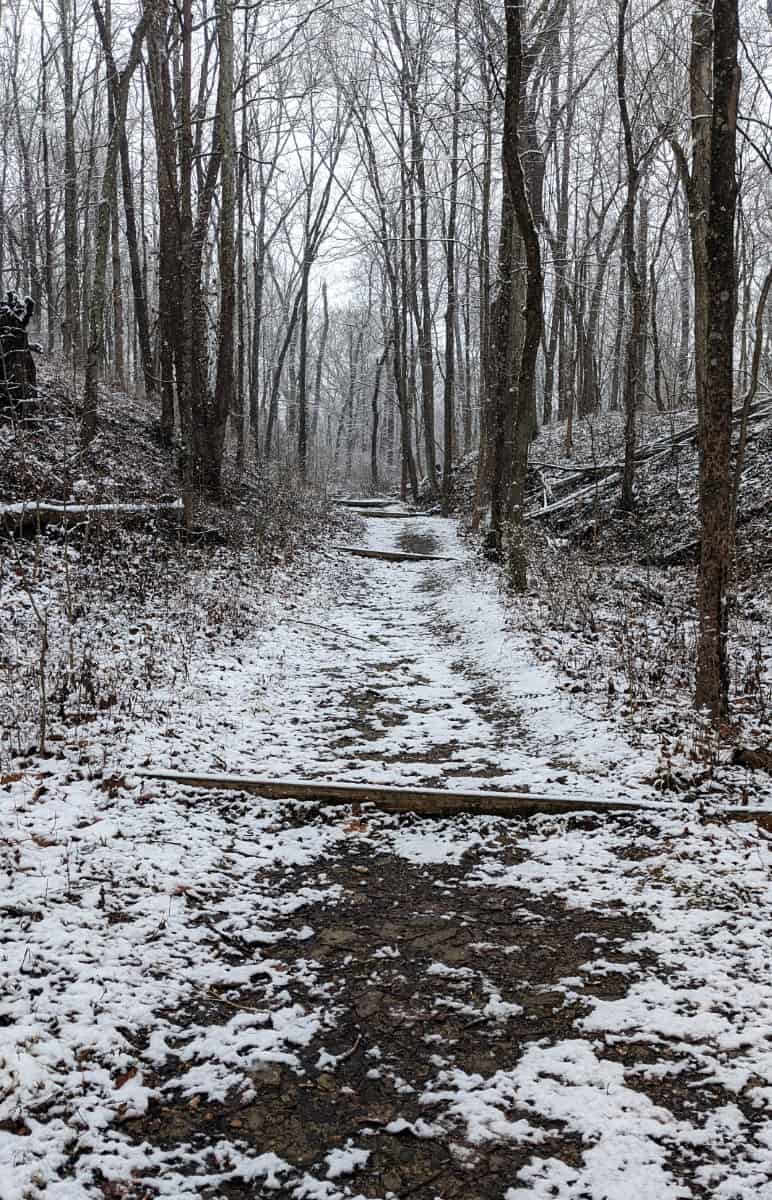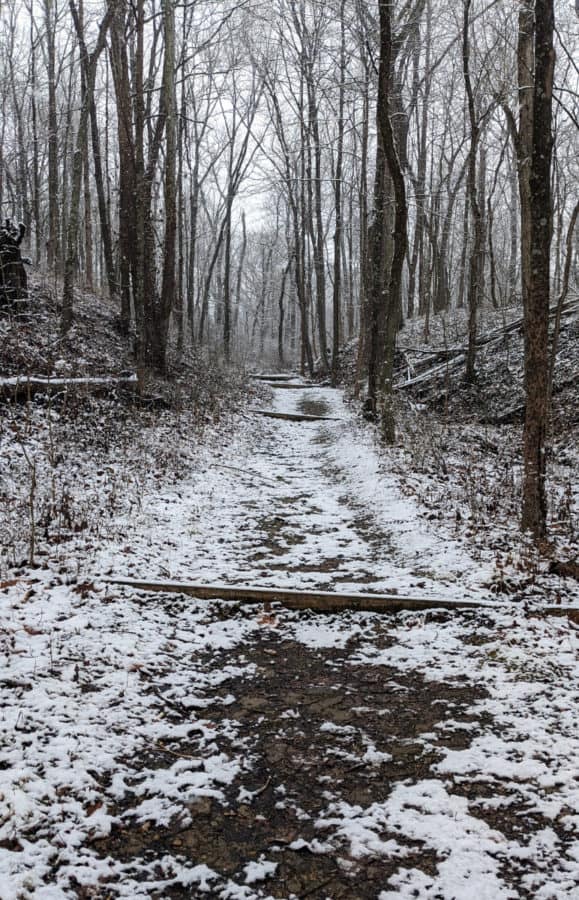 I will say – wear your boots! There are spots that are "mucky" and you can't avoid getting your shoes muddy. You'll also want a bit of traction in spots. It's nothing that should keep you from getting out there – just know it's can be muddy in spots.
Take a short walk along the wooded loop
There's a somewhat hidden hike to be had right across the road from the sign that points to the Kingfisher Trail. There's a parking lot that sits at the end of the West Branch Trail (see the map here for context) and there's a visible trail at the west side of that parking lot. Follow it to find a nice little looping trail.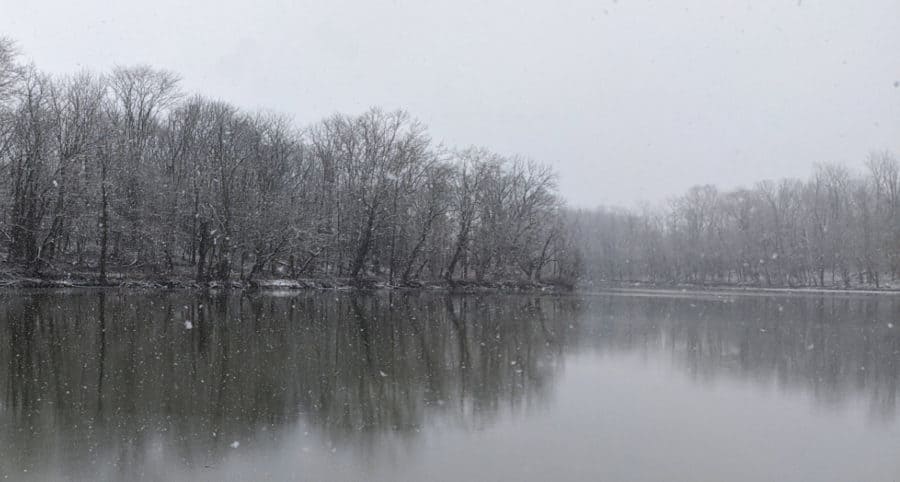 This is a great little hike because it's short and level. It really is the perfect spot if you want to take a walk in the winter woods but you don't want to spend an hour or two outside.
Be prepared – it can get pretty muddy at the lake area. And be careful to stay OUT of the lake. It's easy to wander right up to the edge in that flat area!
Hike the paved trail around the lake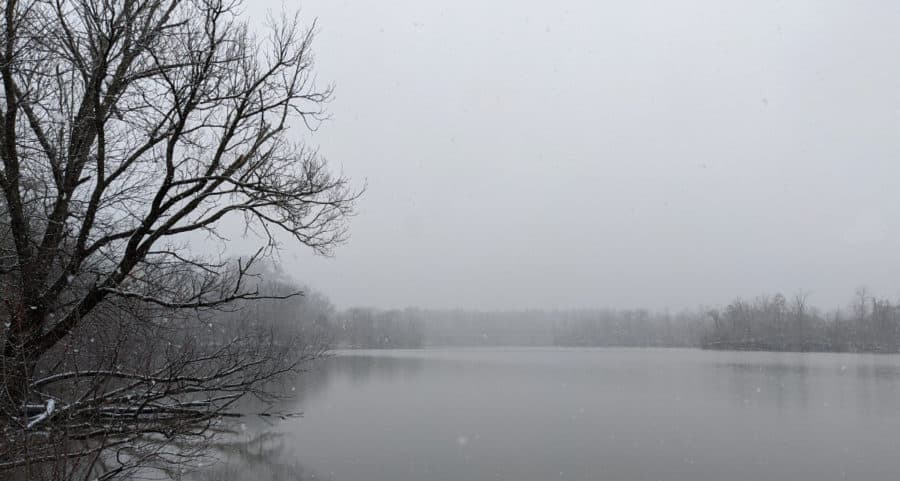 This trail (the Harbor Loop Trail) is perfect if you're looking to get a long walk in as it is completely paved and it's wide. It's 1.7 miles long, loops around the lake, and will bring you back to your starting point.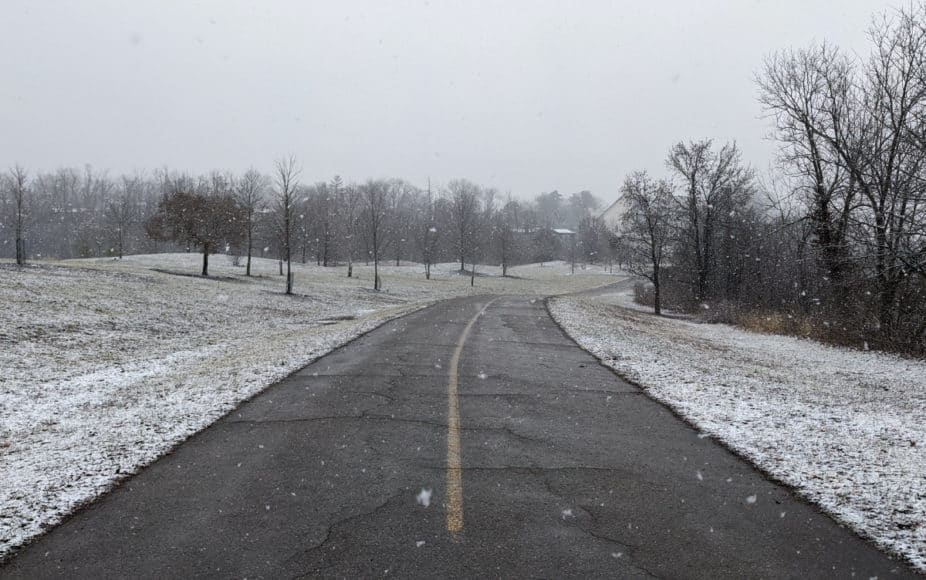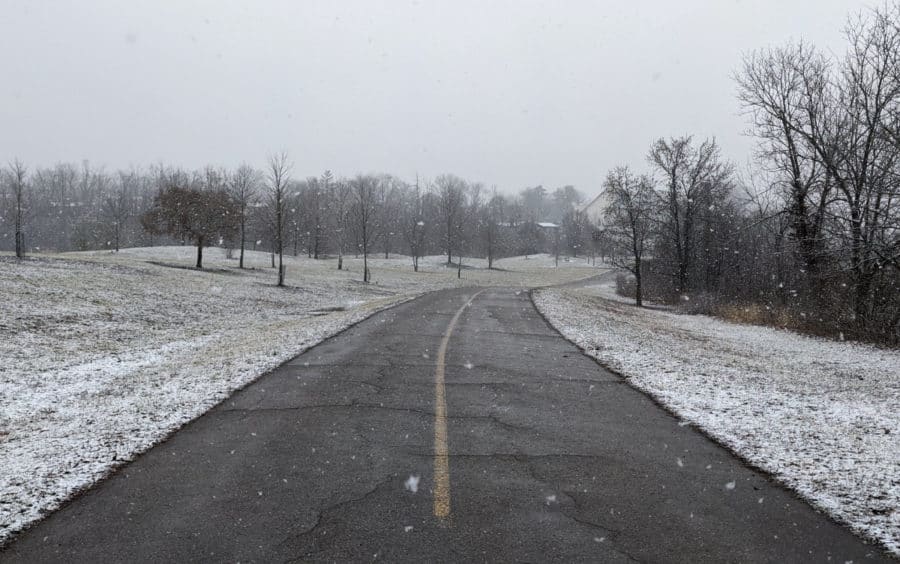 The trail provides great views of the lake but also includes some prairie and hillside environments. Parking is easy with lots of spots to hop from your car to the trail.
I really enjoyed being just about the only one out on the trails today. I heard and saw lots of birds, got to listen to the "burbling brook", and took in all of the beautiful surroundings. It was a particularly great day to enjoy the season!
---
This post is part of year-long partnership with Great Parks of Hamilton County.  The information we're providing is based on our own thoughts and experiences.