I spent my Saturday doing one of my favorite things – wandering around Findlay Market.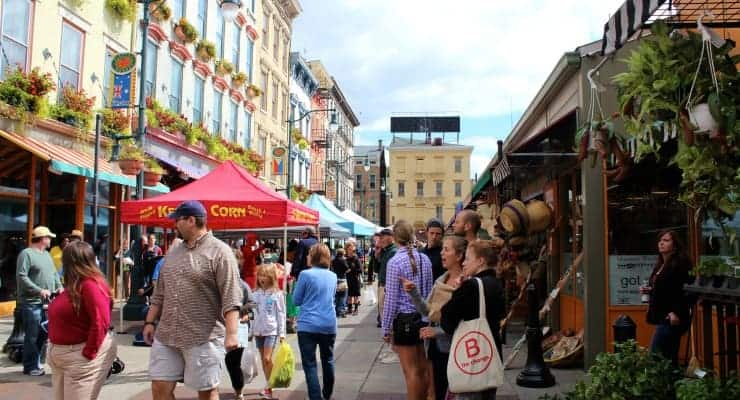 It was a gorgeous day and the market was packed.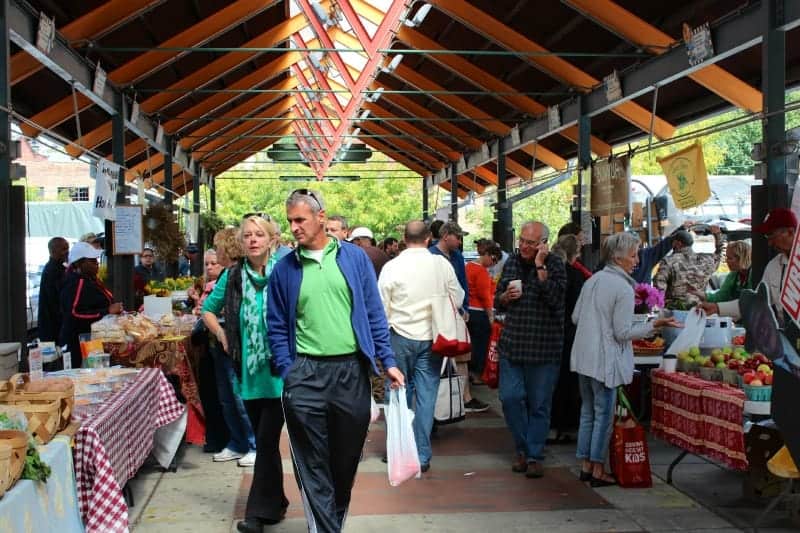 When we moved back to Cincinnati in 1998, after living out of town for about ten years, I decided to do two things on my birthday – visit the Art Museum and Findlay Market. I hadn't been to Findlay Market since I was a child and I'd never been to the Art Museum (gasp!). I think it was that "discovery" day that eventually led me to do my blog. It was an awakening, so to speak. On that birthday I realized that there was a LOT to our town that I had never experienced and I was left to wonder why I wasn't getting out there.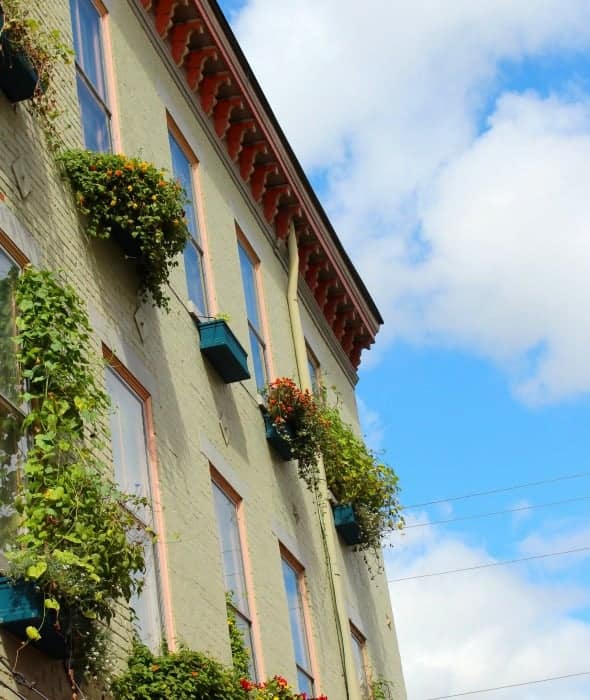 If you've never been to the market, I would encourage you to get out of your shell too. Go on a Saturday for the first time and take it all in. And go hungry as it is a feast for the eyes AND the stomach.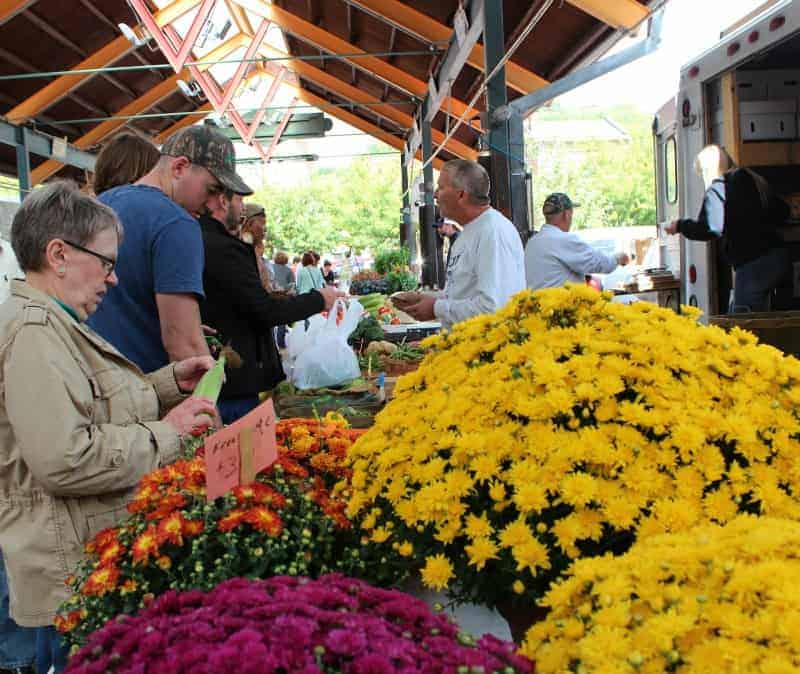 Findlay Market has an indoor market where they sell all kinds of meats and spices and ready-made foods. And the market streets are lined with shops that sell everything from tea to produce to wine. Those shops are open year round and every day except for Monday.
When the weather is warm (April-November) you can also find local farmers with goods for sale under the large farmers market pavilion and along the open air shops that line the building (Saturdays and Sundays only).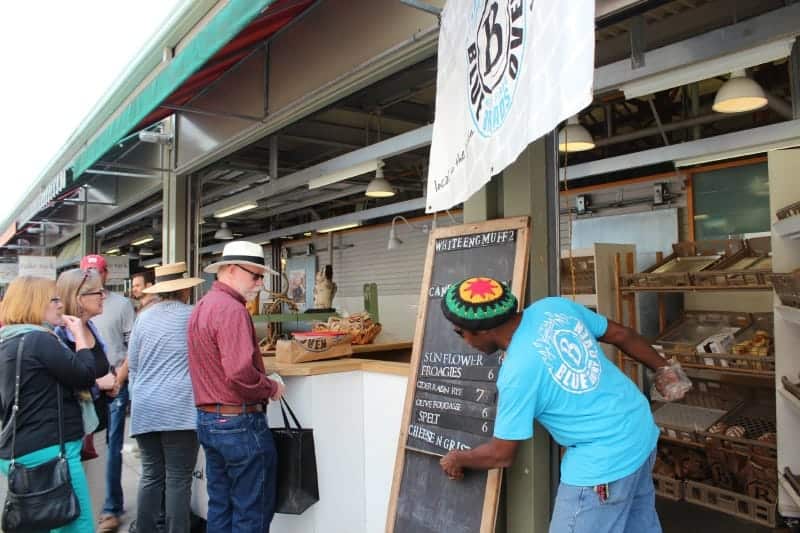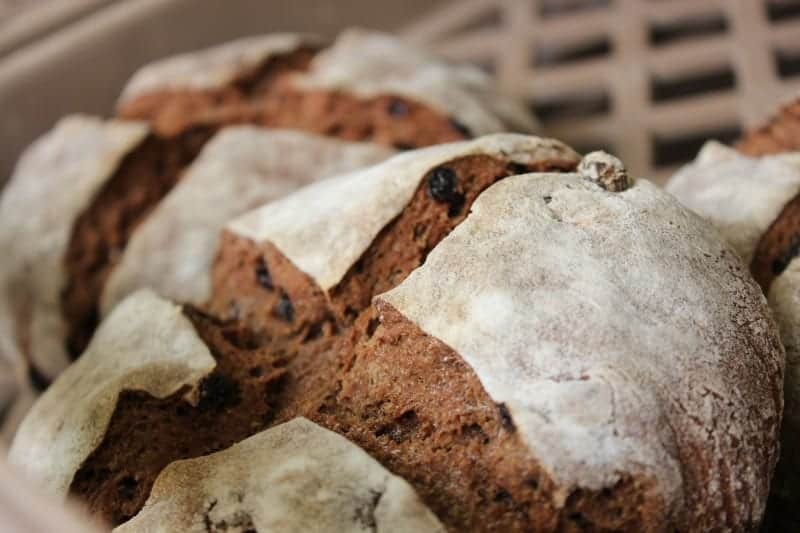 I have definitely developed a list of favorites including Blue Oven Bakery (above). Try their English Muffins and thank me later. Blue Oven, by the way, is only there on the weekends and you have to arrive early as they do sell out. I am not their only fan :).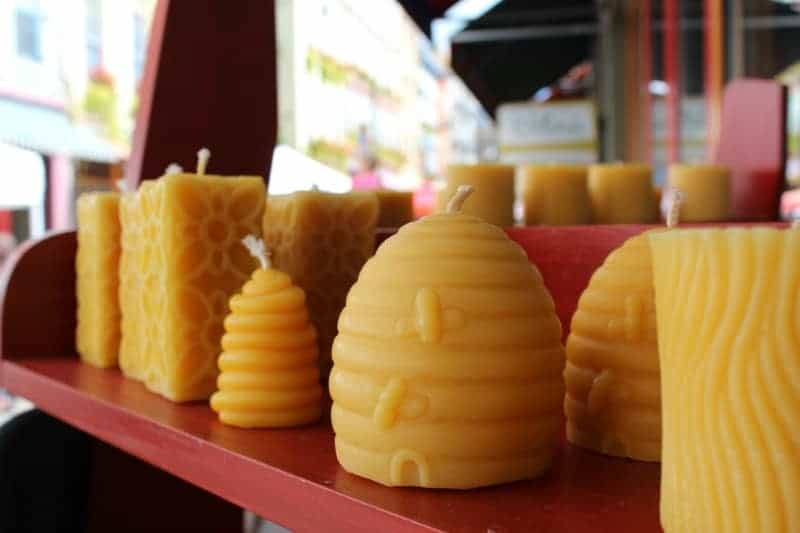 Another favorite of mine is Bee Haven. They sell honey that they gather from hives they have all over town. I was not a honey fan until I had their honey. Yep, their honey made me a honey lover. We always have a bottle of it on our counter. Above you'll see their candle line. They're only open on the weekends and are very close to Blue Oven too.
One of my favorite farmers market pavilion vendors is Wildey Flower Farm. This family farms flowers out in New Richmond and is at Findlay Market on Saturdays. They have some of the prettiest flowers you'll find anywhere.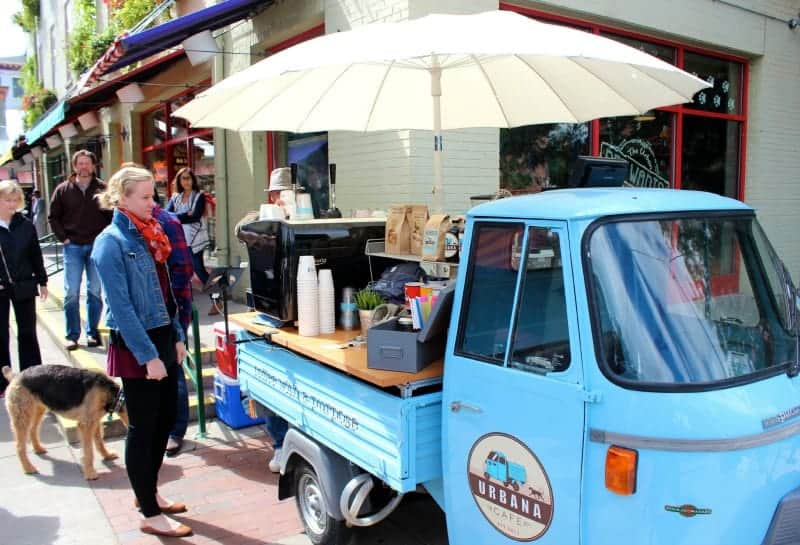 New to me this year – Urbana Cafe. This mobile coffee truck sits right beside Pet Wants (made to order pet food). This little cart (is that what it is?) is actually drivable. Think about how nice it would be to have that pull up to your house each morning!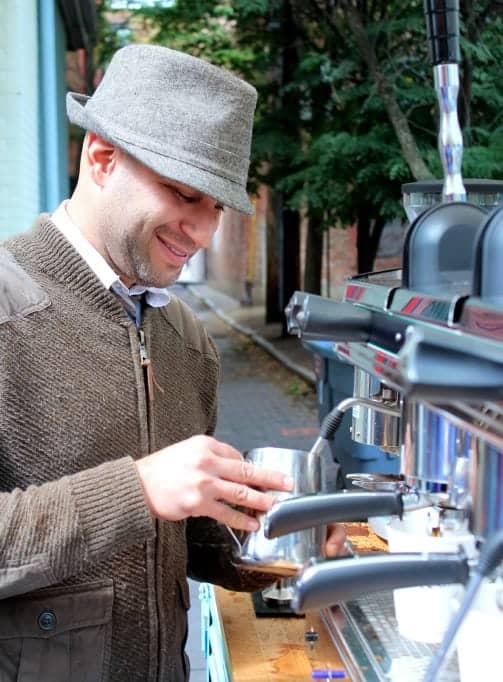 There are so many other favorites – Eli's BBQ, Pho Lang Thang, brats from Eckerlins, chicken salad from Silverglades, Kettle Corn from Mama Made It… I could go on and on and on and on.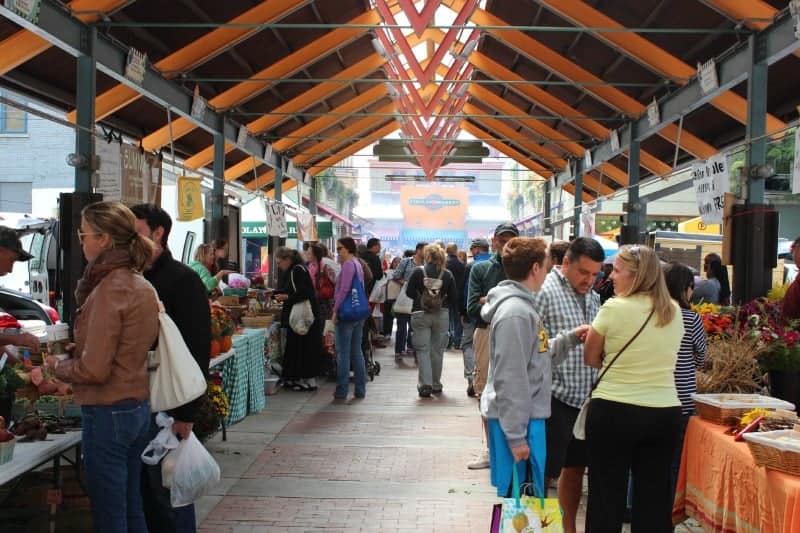 I will leave you with this goodness today…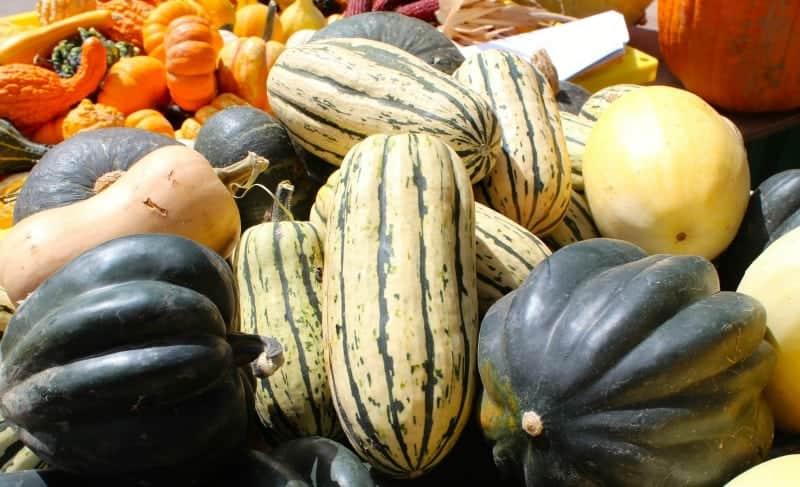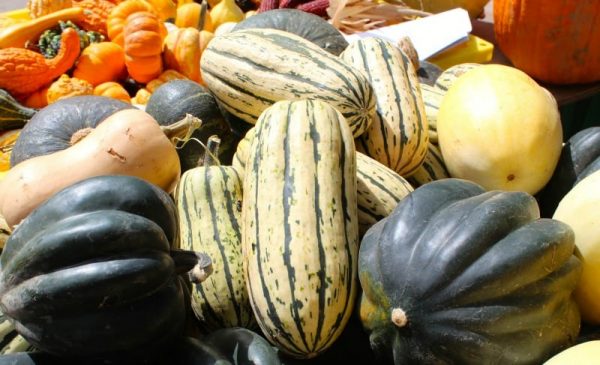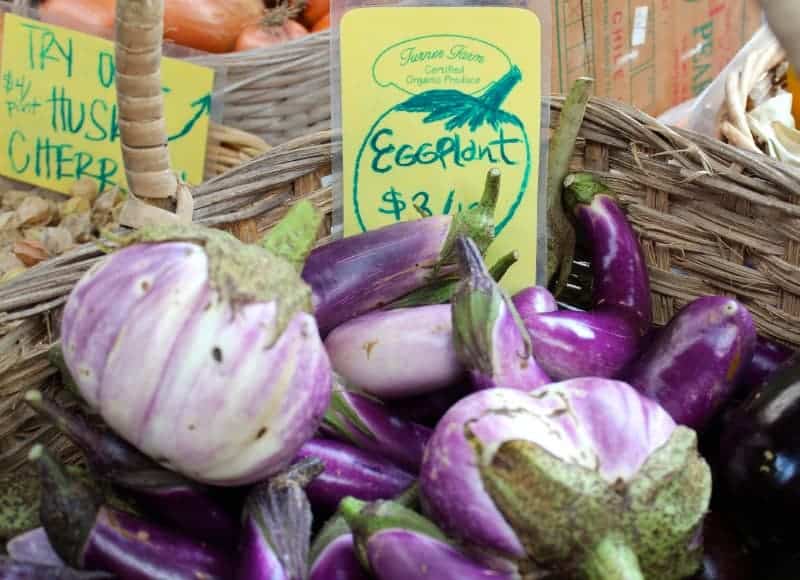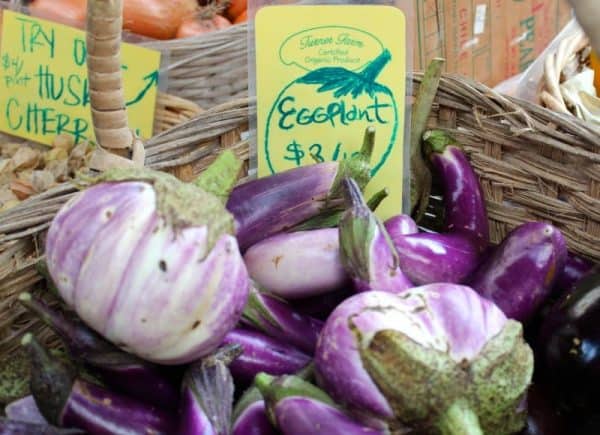 Findlay Market is located at 1801 Race Street, just north of downtown
Parking is available in the attached Findlay Market and in lots around the area. Click here for directions and a parking map.