The leaves are turning and many trees are showing their fall colors. I haven't been out to walk at Spring Grove Cemetery in a while so I hopped on my chance to get over there and take in the color. And, of course, Spring Grove Cemetery did not disappoint.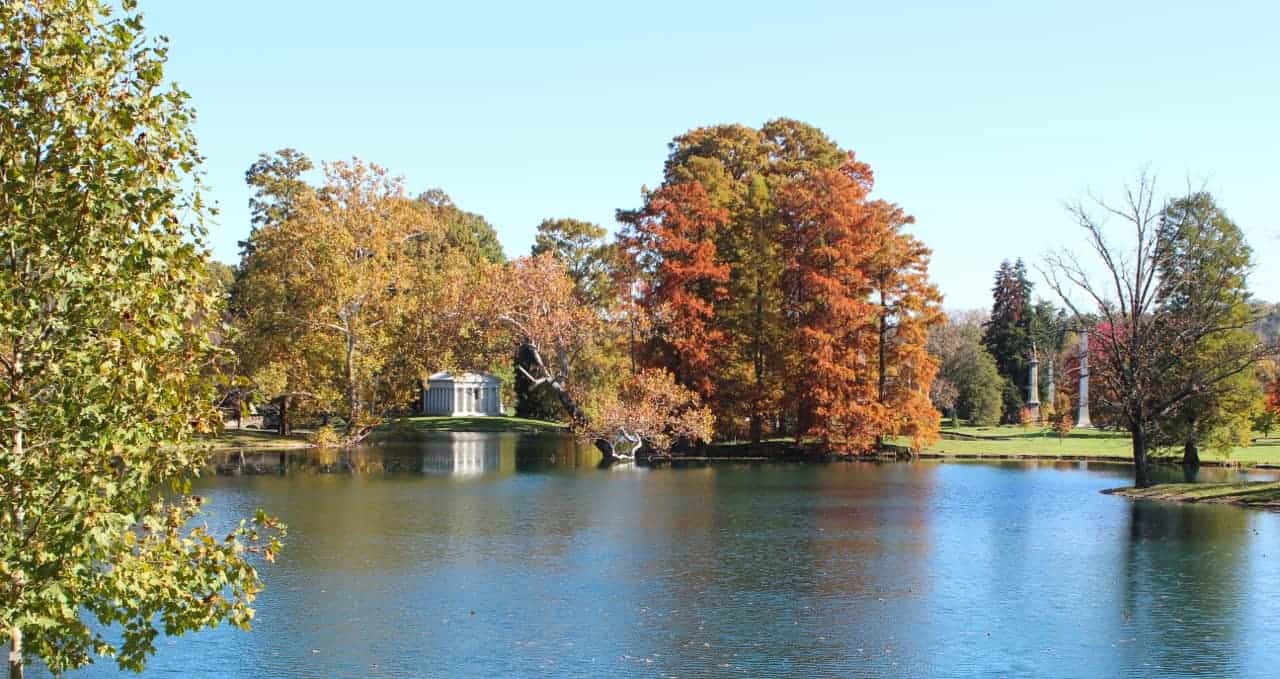 People often comment, "You CHOOSE to walk at a cemetery?!". Yes, I certainly do. And if you've ever been there you can understand.
And if you haven't been there, read on and put this on your own list of things to do in Cincinnati.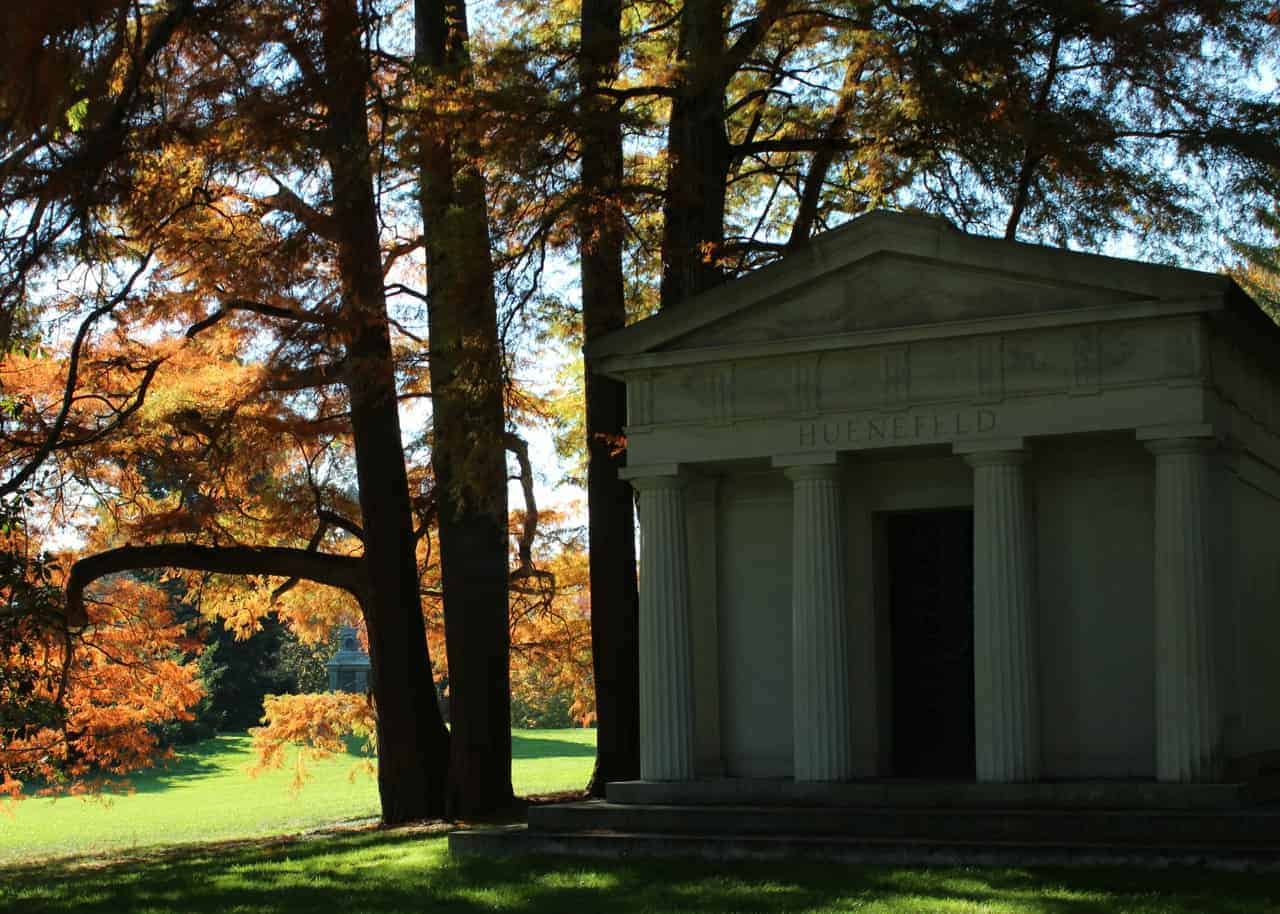 From the cemetery's beginning (1845), the grounds have been used to as an arboretum for the study of plants. "The horticulturists of the Cincinnati's Men Horticulture Society were the first to put their mark on the land and on the selection of exceptional varieties of plants that we still find in The Grove today" (from the Spring Grove Cemetery website). The attention to the grounds of the cemetery continues today with over 1200 species and 19 State Champion trees. The grounds never cease to amaze me.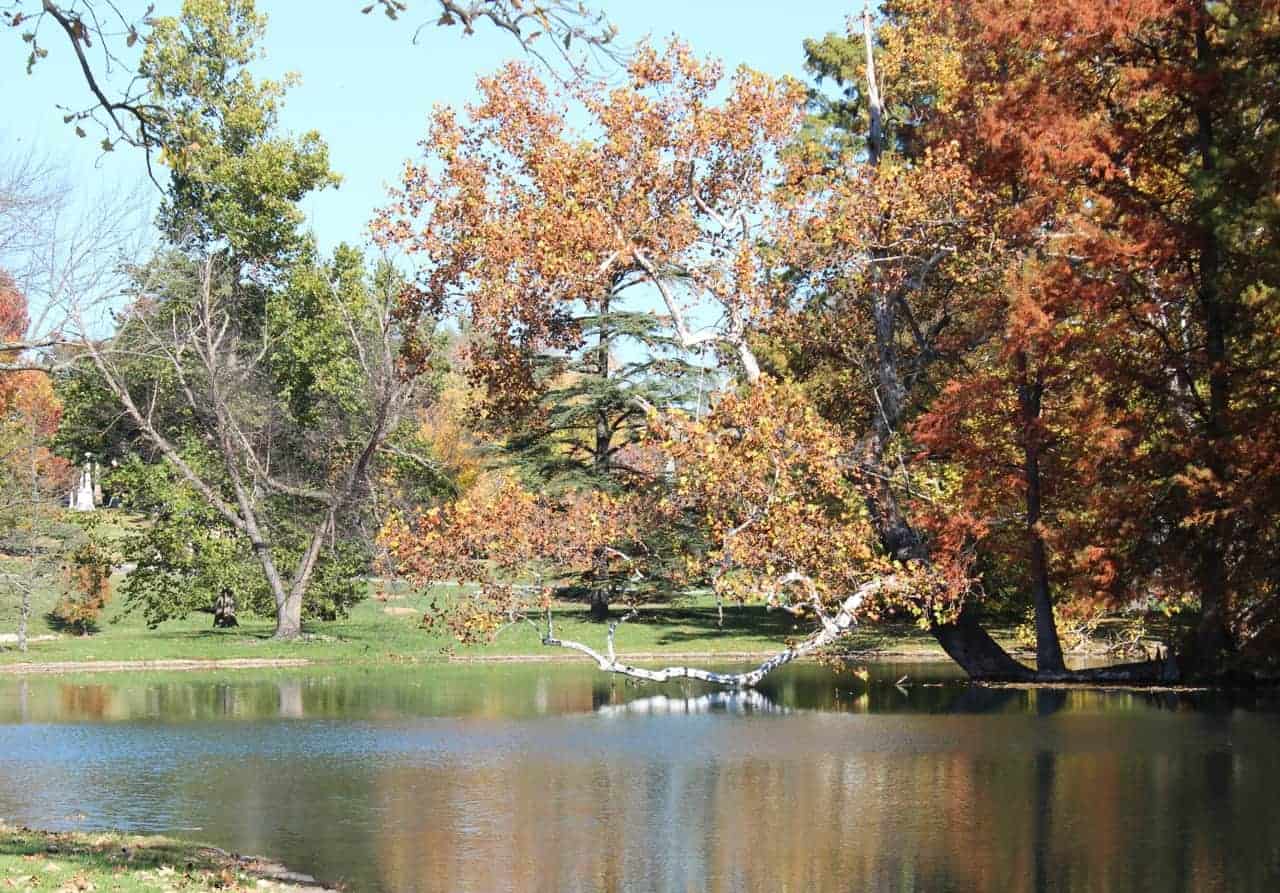 Spring Grove Cemetery is one of the largest nonprofit cemeteries in the United States. Spanning over 733 acres, Spring Grove Cemetery has many "notable" burials including many Cincinnati beer barons (Christian Moerlein, John Kauffman, and many more), Revolutionary War soldiers, Civil War Generals, and many more.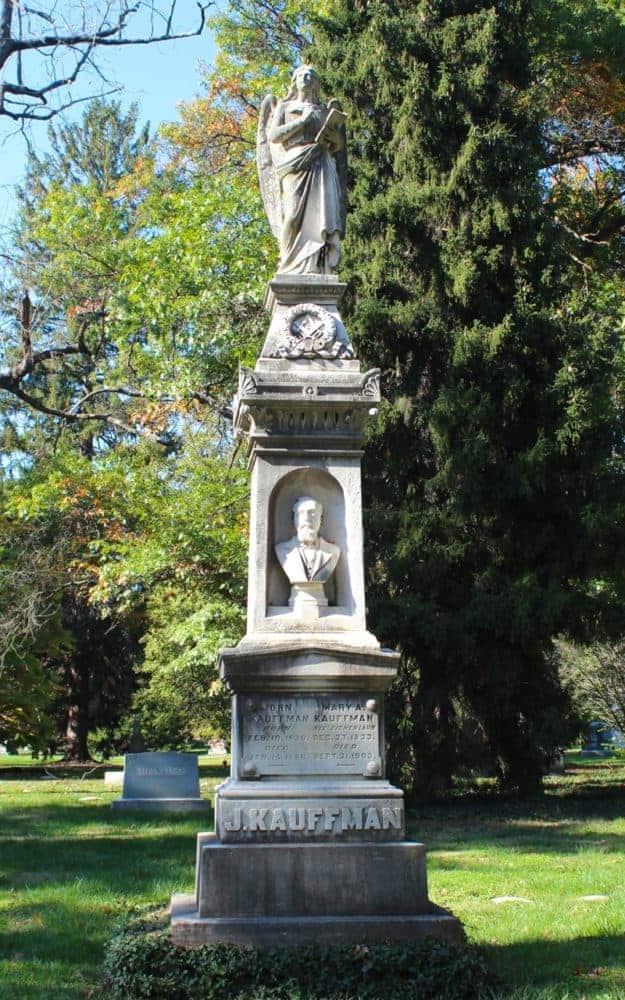 Spring Grove Cemetery actually WANTS you to come enjoy the cemetery. MANY photographers have photo shoots all over the grounds. I've seen people taking baby's 1st birthday pics, senior portraits, group photos, etc. It really is THAT gorgeous. You'll find walkers and runners. You'll find people out exploring the history and amazing monuments. Today we even found a man playing the bagpipes (not sure what that was all about!).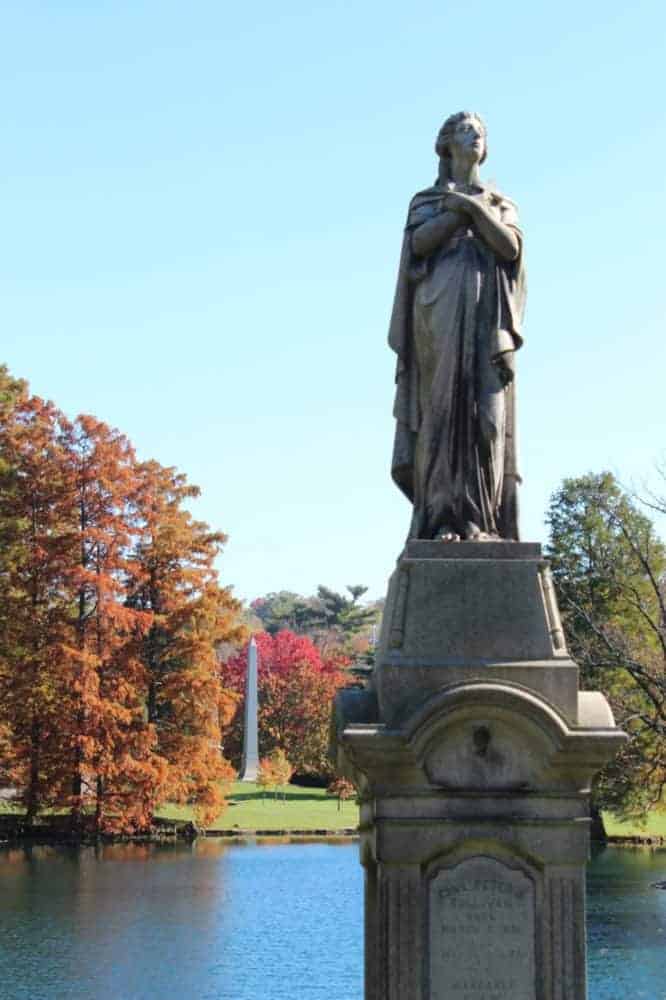 Spring Grove Cemetery hosts many events including LOTS of tour opportunities (almost all are free). They offer both walking tours and tram tours. The tours cover all kinds of topics from the Beer Barons who are buried there to Cincinnati history to Civil War history to Champion Tree tours. You can even do a self guided tour if you stop into the office (on the right as you pull in) and grab a map. The office has bathrooms too by the way.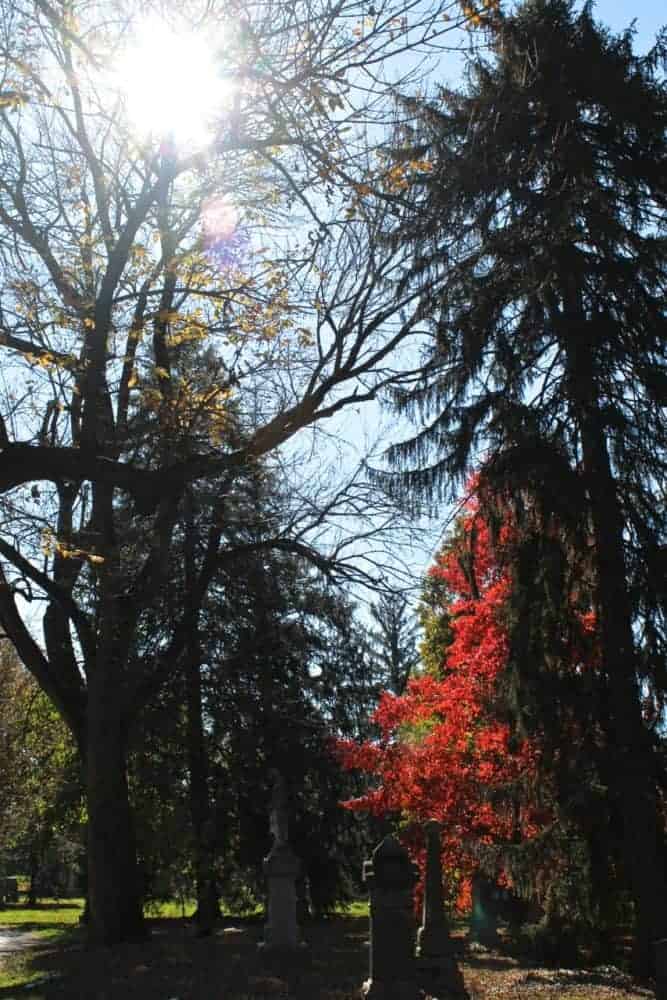 And if you're looking for a great place to get some exercise, you can follow the marked paths for a 1, 2, or 3 mile hike.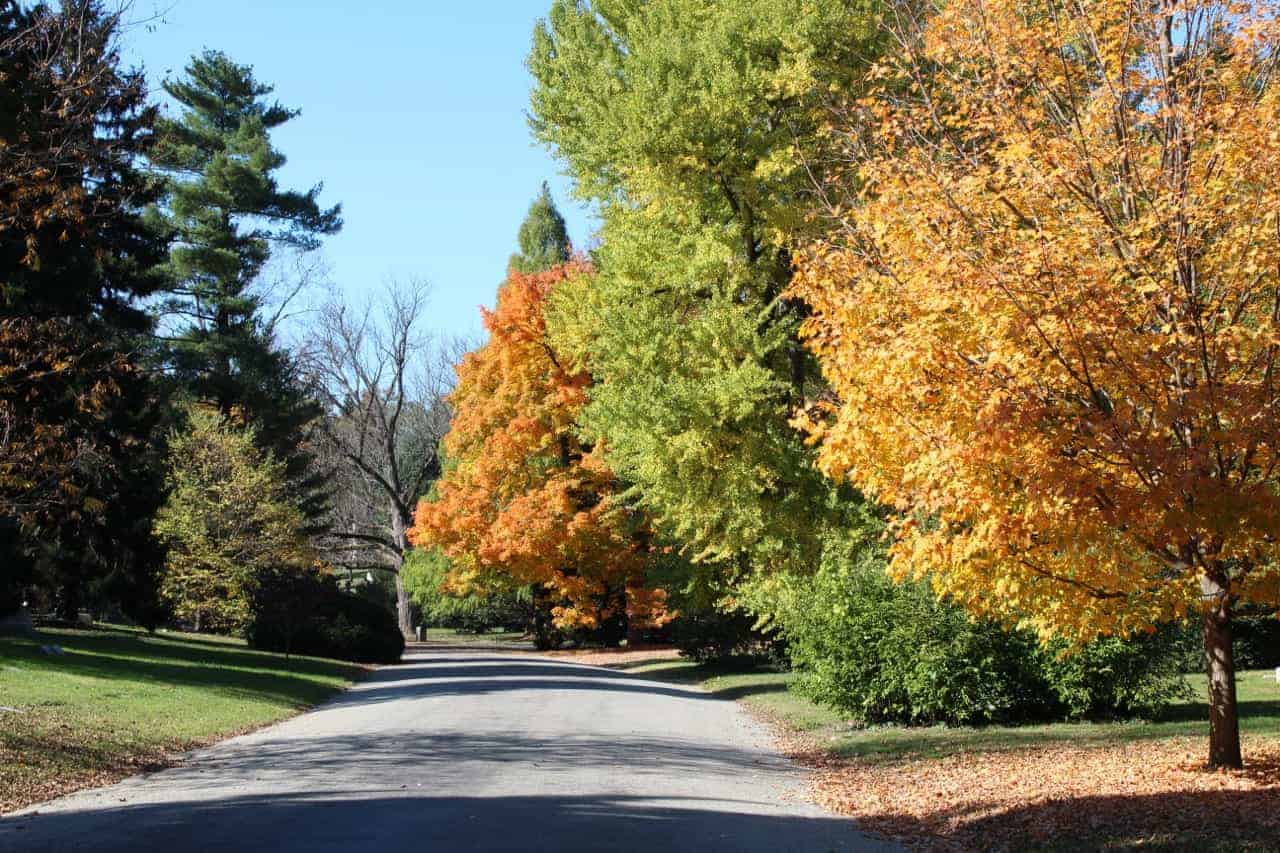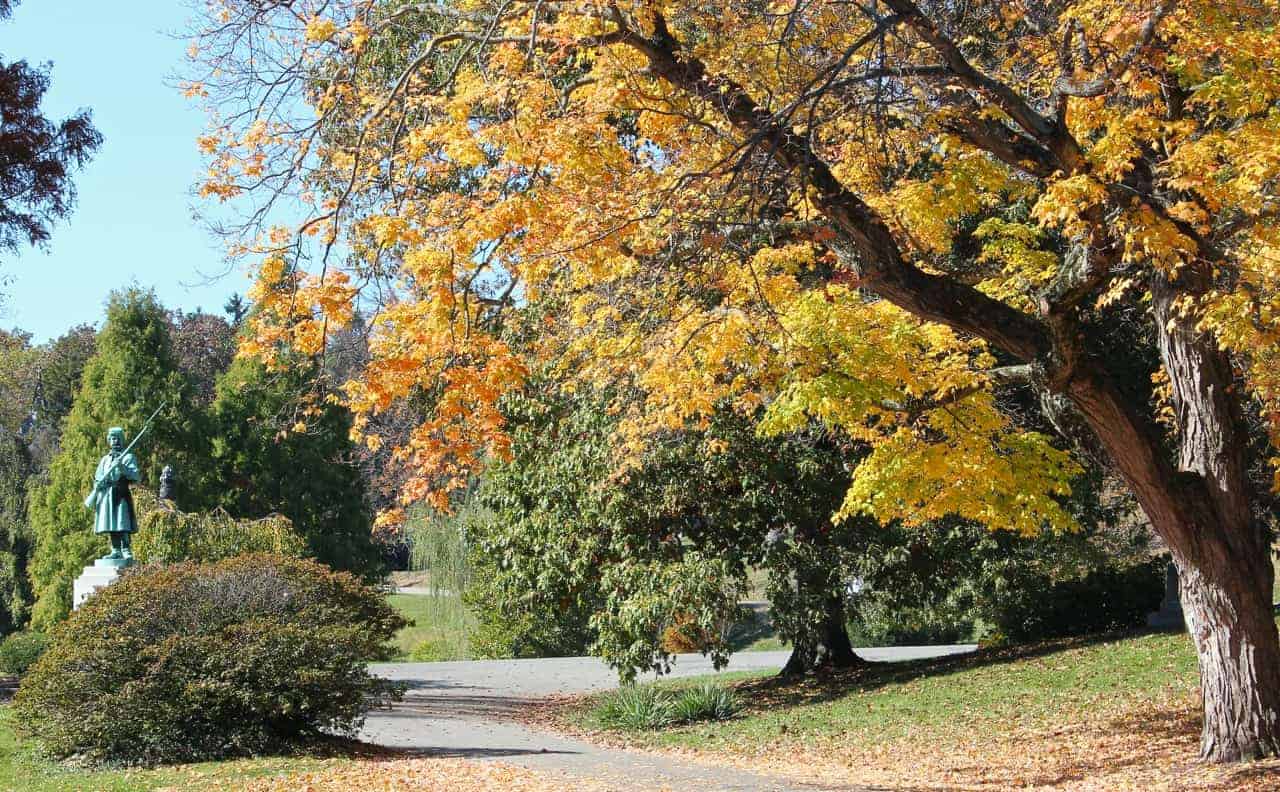 Seriously, trust me when I say that you need to experience this place for yourself.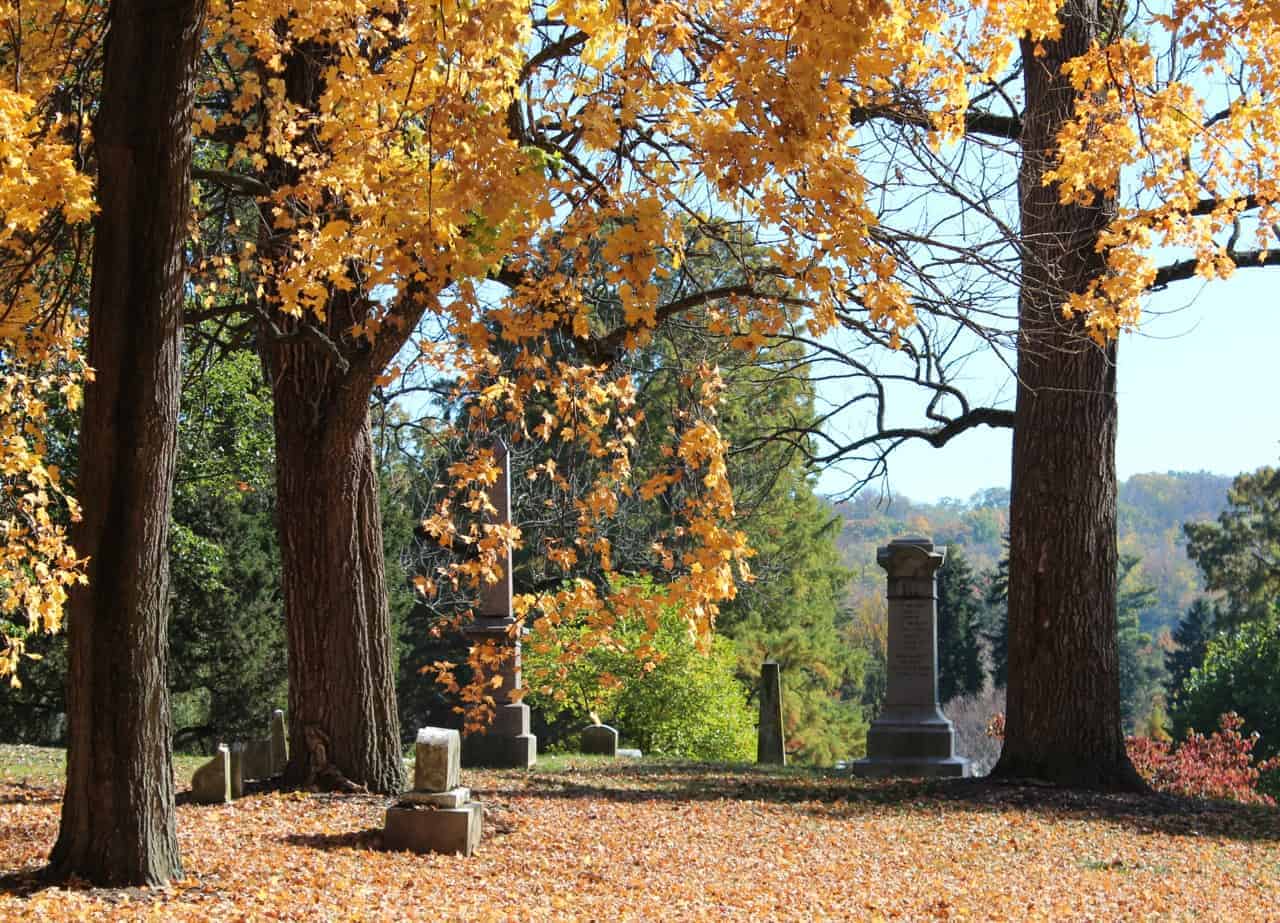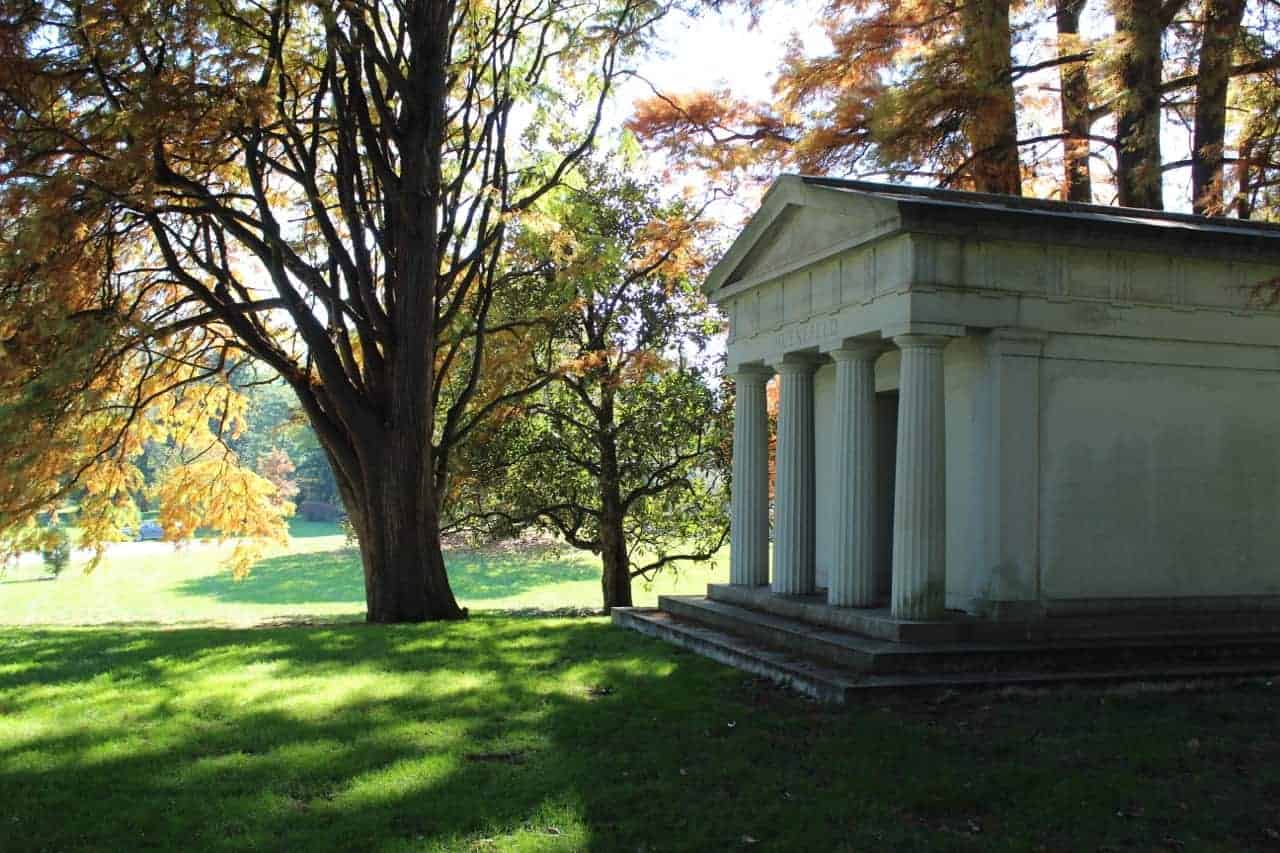 Spring Grove Cemetery and Arboretum is located at 4521 Spring Grove Avenue