Nothing says summer in Cincinnati like a visit to the Root Beer Stand and that's where Day 10 of "365 Things to do in Cincinnati" finds us – getting a cold mug of root beer.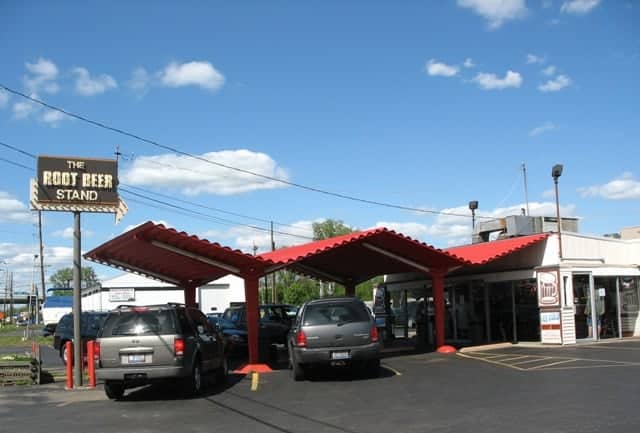 Founded in 1957, this Sharonville landmark stood on what used to be the outskirts of town. Now the address reads Reading Road (11566 Reading Road to be exact), right in the middle of it all. It's just down the road from Tri-County mall and just around the corner from downtown Sharonville.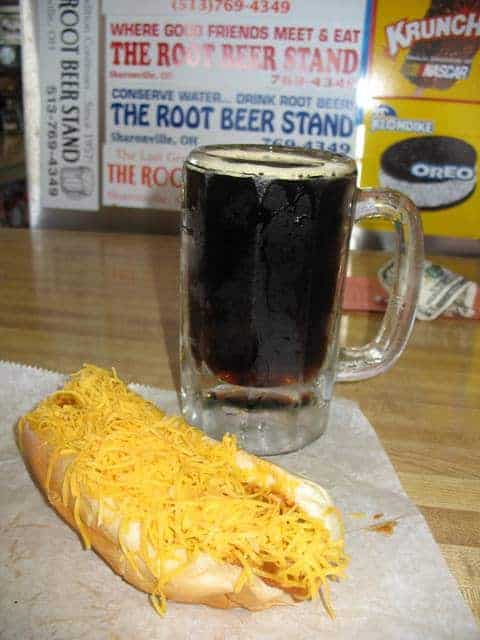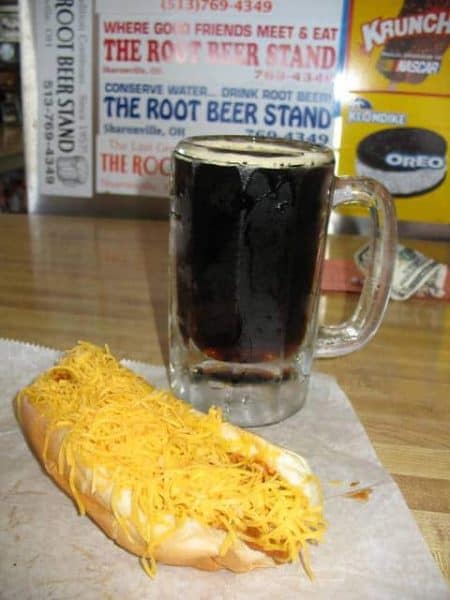 So what makes this spot so special? They make their own root beer. And we found it to be mighty tasty. You can buy it by the mug (as above), or by the half gallon or even by the gallon. They even serve it up as root beer floats.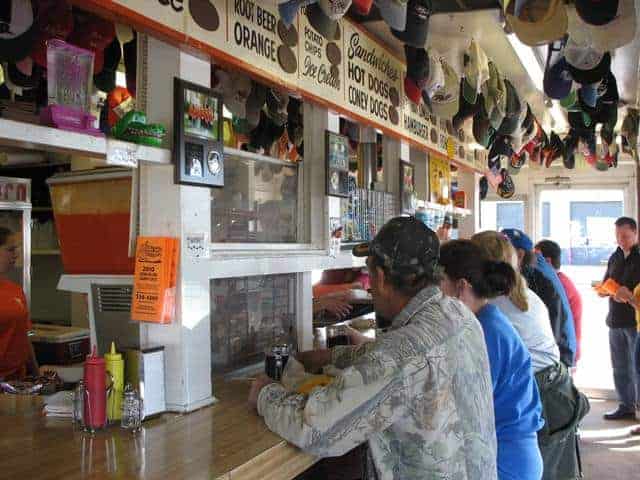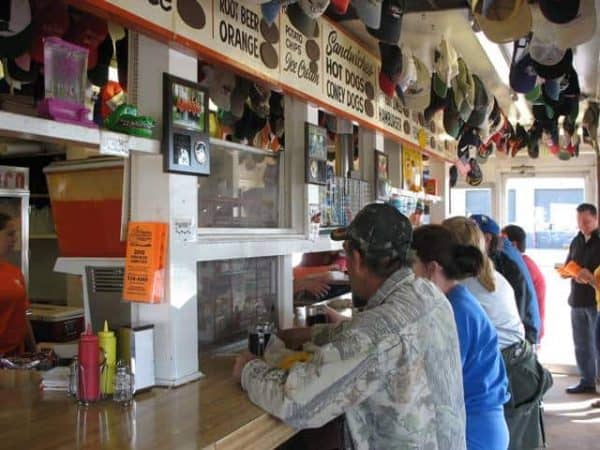 We stopped by shortly after 3pm and they were packed. They have a long counter with seating on both sides if you'd like to eat in. Their food consists of a mix between a concession stand and a diner: chili dogs, burgers, fish and chicken sandwiches, deli sandwiches…. all the way to fresh popcorn. They also serve Velvet ice cream and frozen bar type desserts.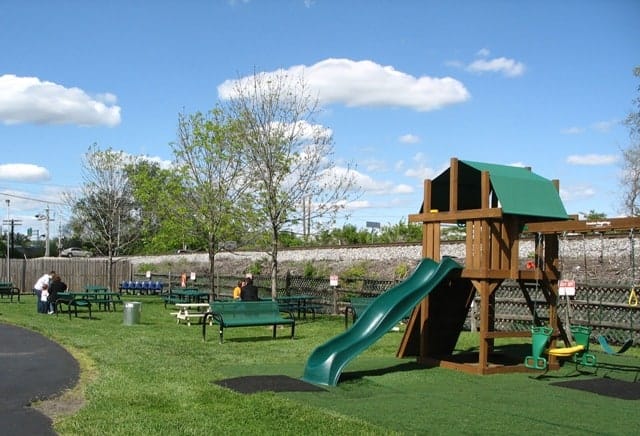 You can eat in or carry out. They have outdoor seating in the back, as well as a swing set for the kiddos.
The Root Beer Stand is located in Sharonville at 11566 Reading Road
Connect with the Root Beer Stand on Facebook