I don't know if I will ever find anything prettier than Spring Grove Cemetery in the Spring. Truly! I was lucky to go visit on a gorgeous day, sunny and warm, with the trees in full bloom.
For those of you that have never been to Spring Grove Cemetery before, you are in for a real treat. Designated as a National Historic Landmark, Spring Grove Cemetery has 733 beautiful acres to enjoy.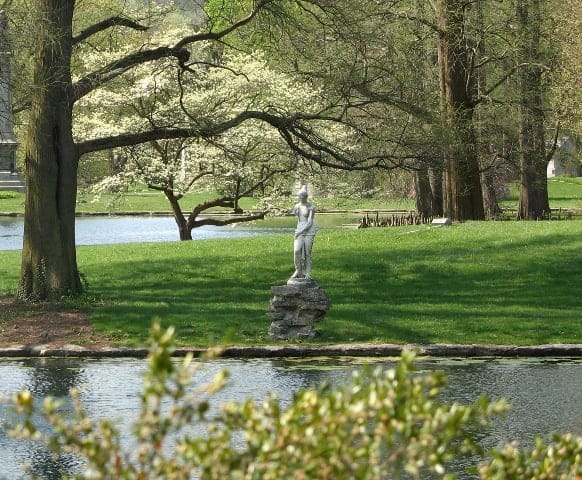 The Spring Grove Cemetery encourages visitors to come view their beautiful grounds. They host many events throughout the year (coming up soon – Owl Prowl and Twilight Tours). You can walk the grounds, drive through, or take one of their Public "Tram Day" tours (see their events schedule).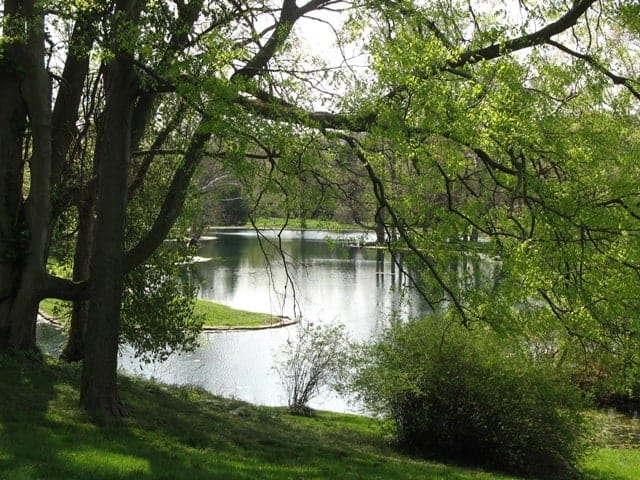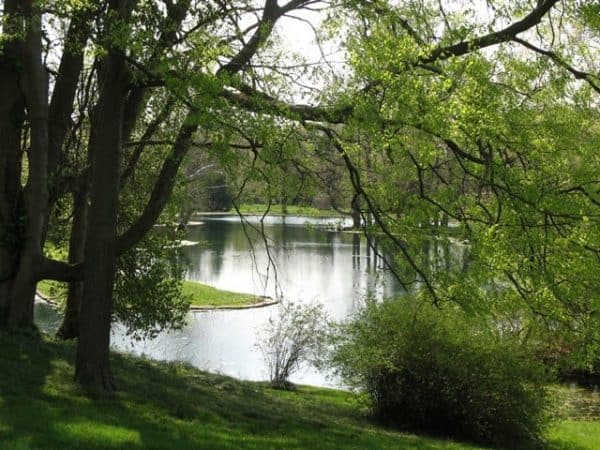 They have an office located just inside the grounds on the right ("newer" building – not the old stone ones at the entrance) and the outer office foyer has a restroom and a spot where you can pick up a map and/or events brochure. The outer section of the office is open whenever the park gates are open.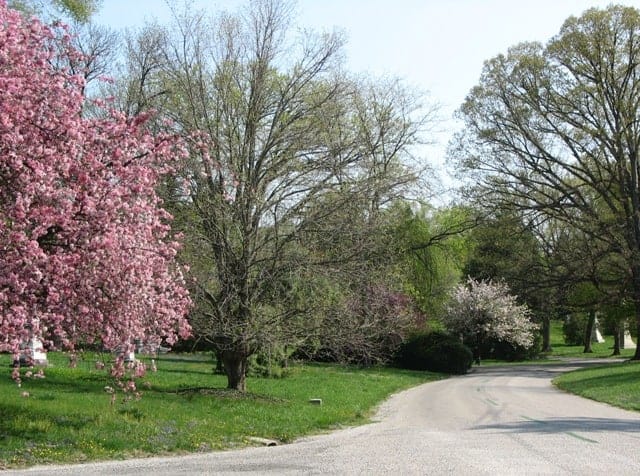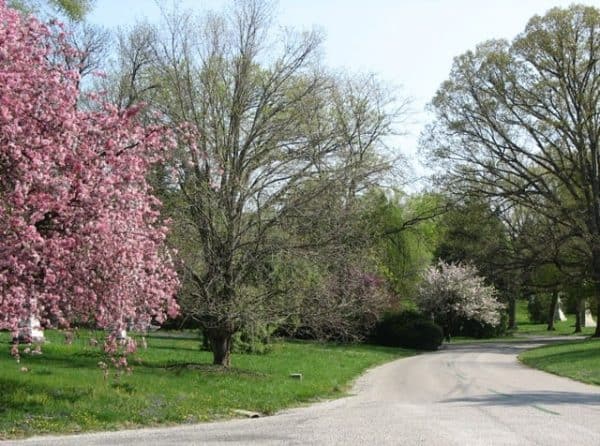 Want to get out and walk it? The entire area is marked for walkers with three different paths: yellow signs are the 1 mile walk, blue signs are the 2 mile walk, and red signs are the 3.5 mile walk. These paths will take you by Cedar Lake, the Civil War section, the Johnny Appleseed statue, and many other monuments, lakes (total of 15), chapels and plantings.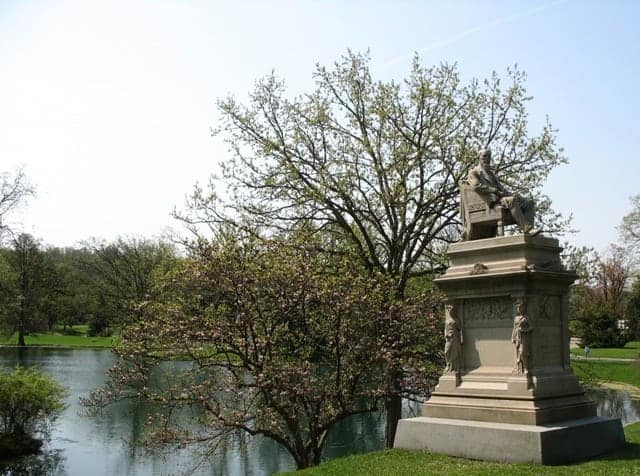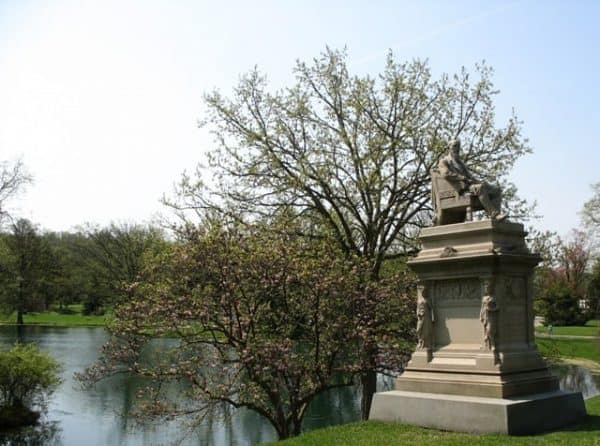 Not only are the grounds amazing, the architecture and the monuments are breathtaking works of art. Enjoy some of these snapshots…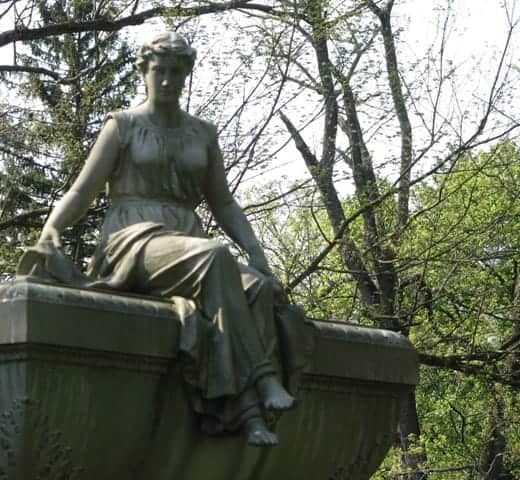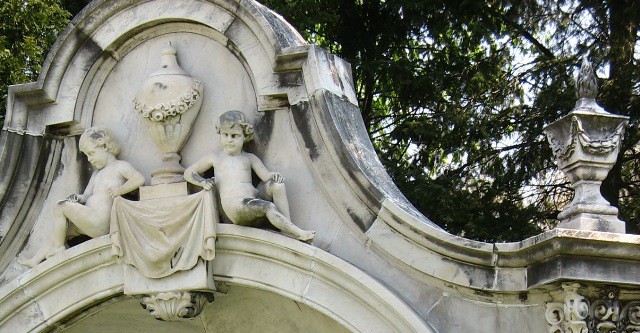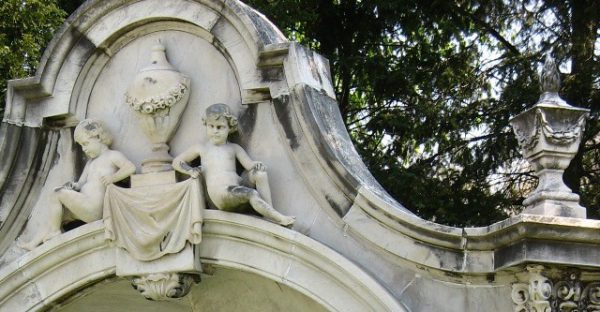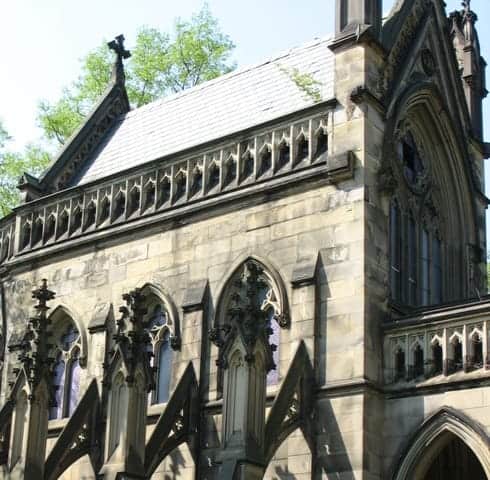 Spring Grove Cemetery and Arboretum is located at 4521 Spring Grove Avenue.
Pets are prohibited.