It's week fourteen on our quest to visit and write about a Cincinnati brewery each week in 2019. I'm hoping that we'll be able to cover just about every one by year's end!

Want to really explore more Cincinnati brewery info? Find our Ultimate Cincinnati Breweries List here.
Breweries in Cincinnati Series Week #14: Visit to Darkness Brewing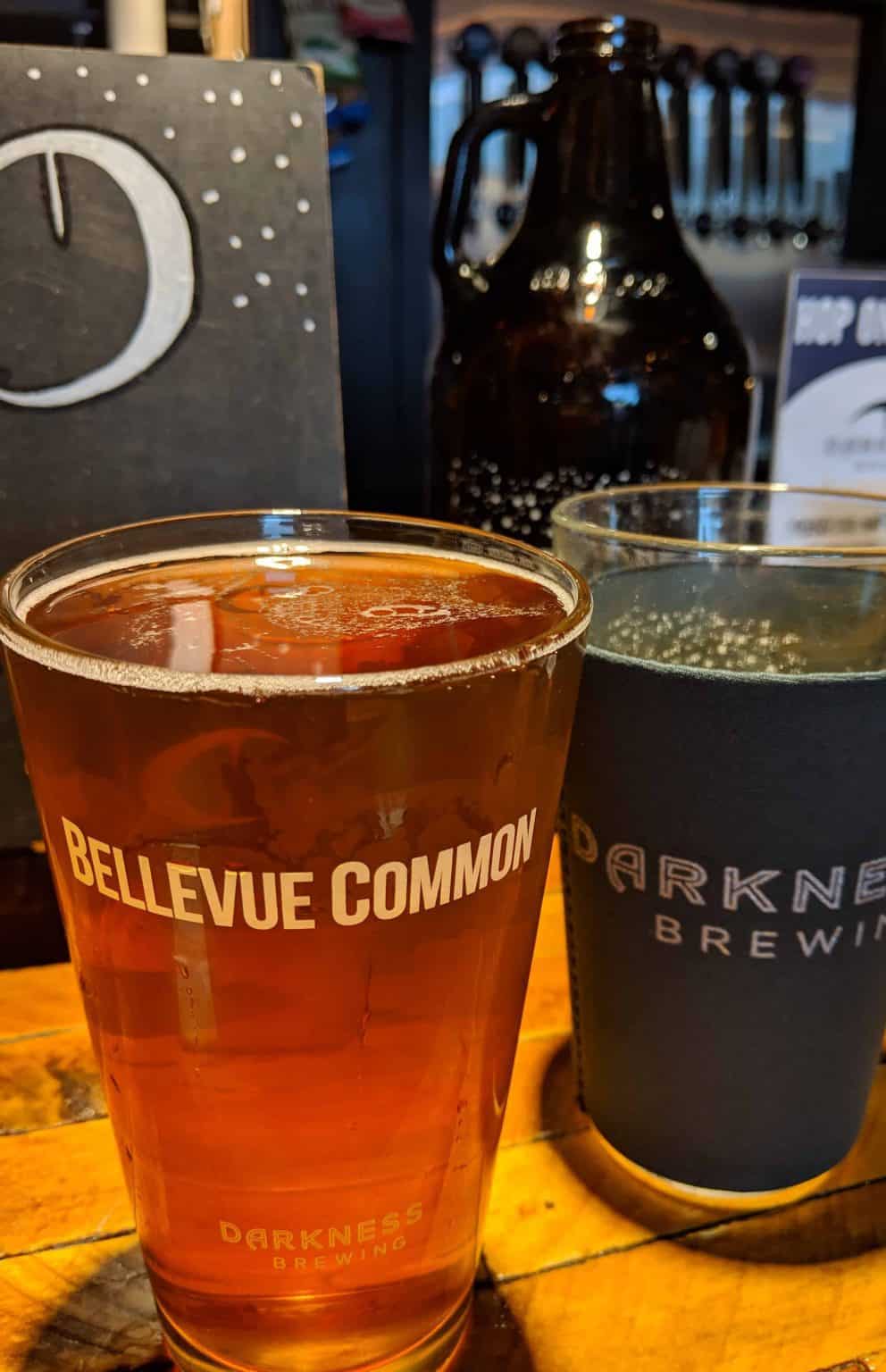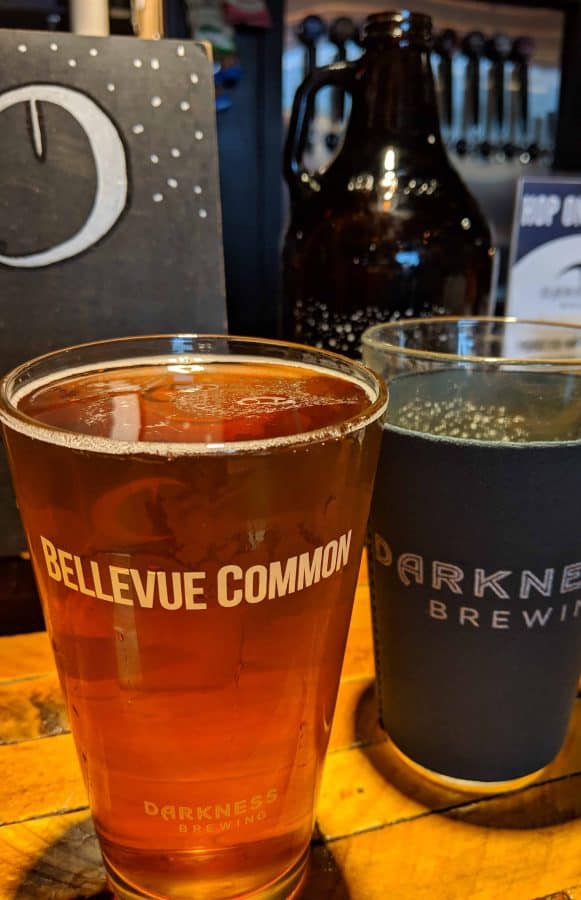 Darkness Brewing is a nano-brewery located in Bellevue, Ky. They focus on dark and unusual styled beers but they also have some great choices for those who like something lighter (like my choice of Bellevue Common).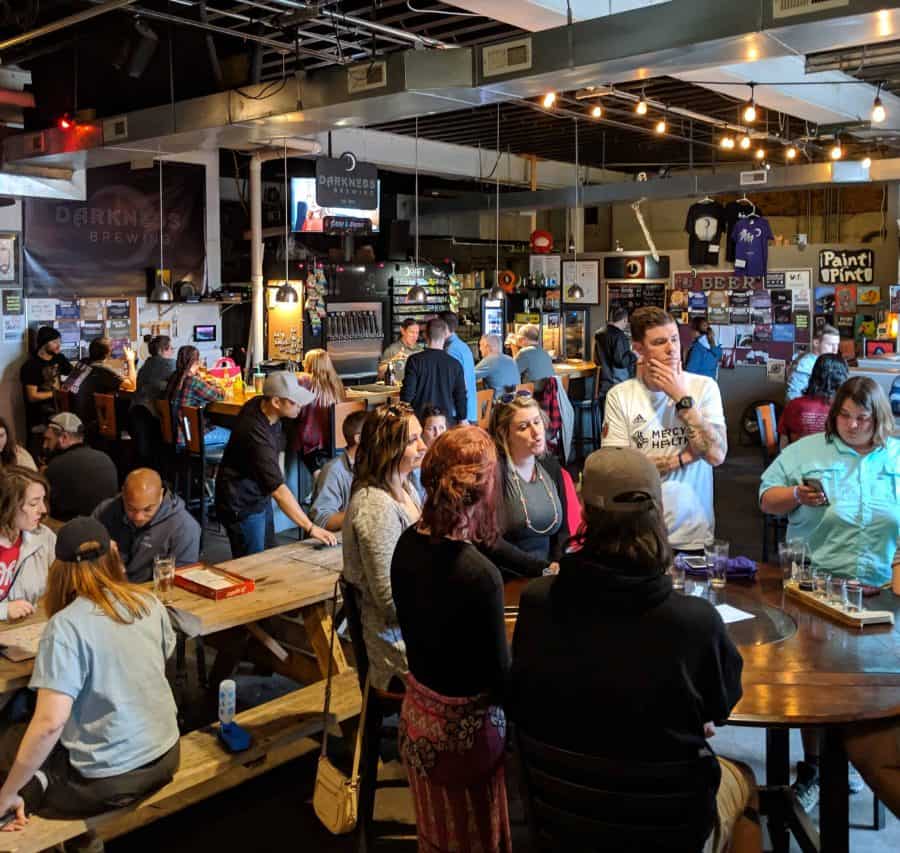 The taproom is on the smaller size but they do pack in a lot of seating. Booths line one wall and there's more seating at tables and picnic tables. They do have some picnic tables out front too which nearly doubles the size of the taproom.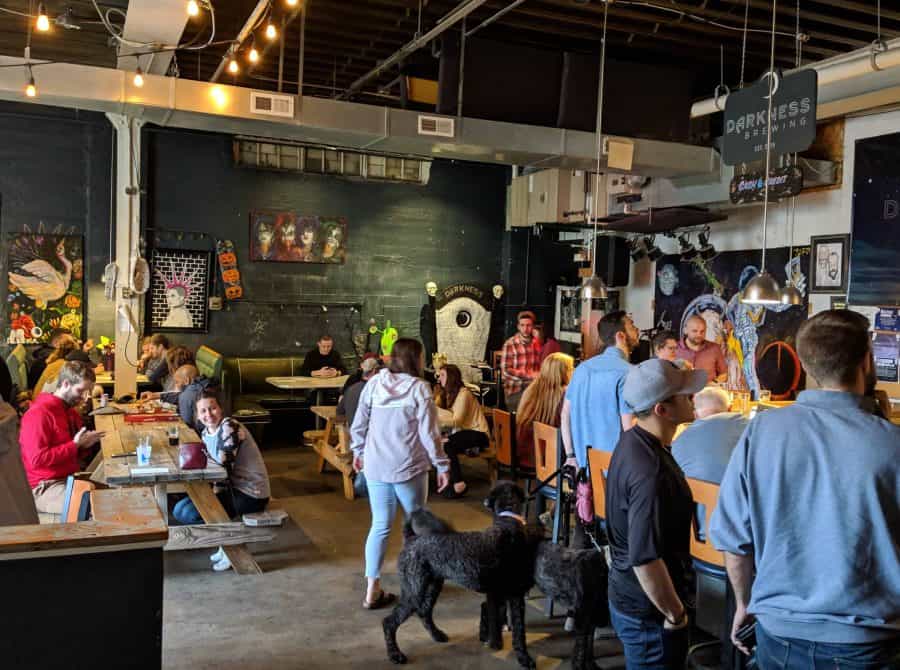 There had 9 taps on while we were at Darkness. We did not see any guest brewers on tap but they did have a collaboration beer and were offering a cider and hard seltzers. They also have a cooler of drinks that are non-alcoholic (Mexican Coke and Sprite, Ale-8, and others).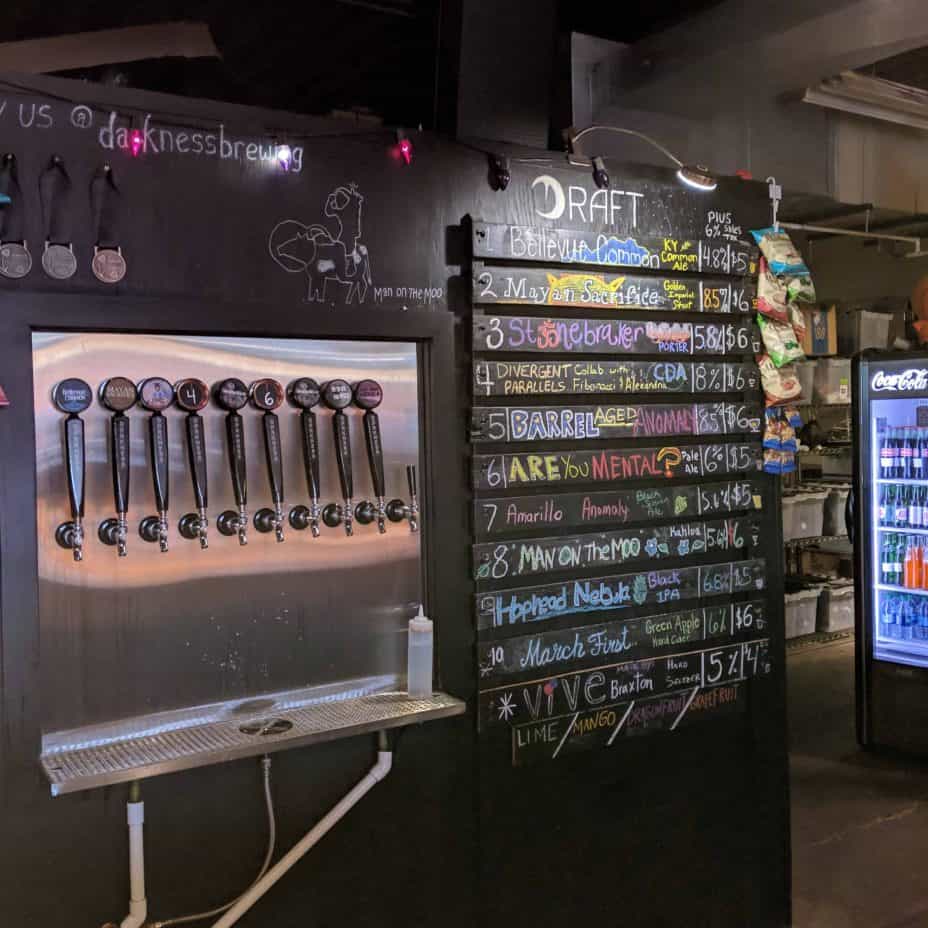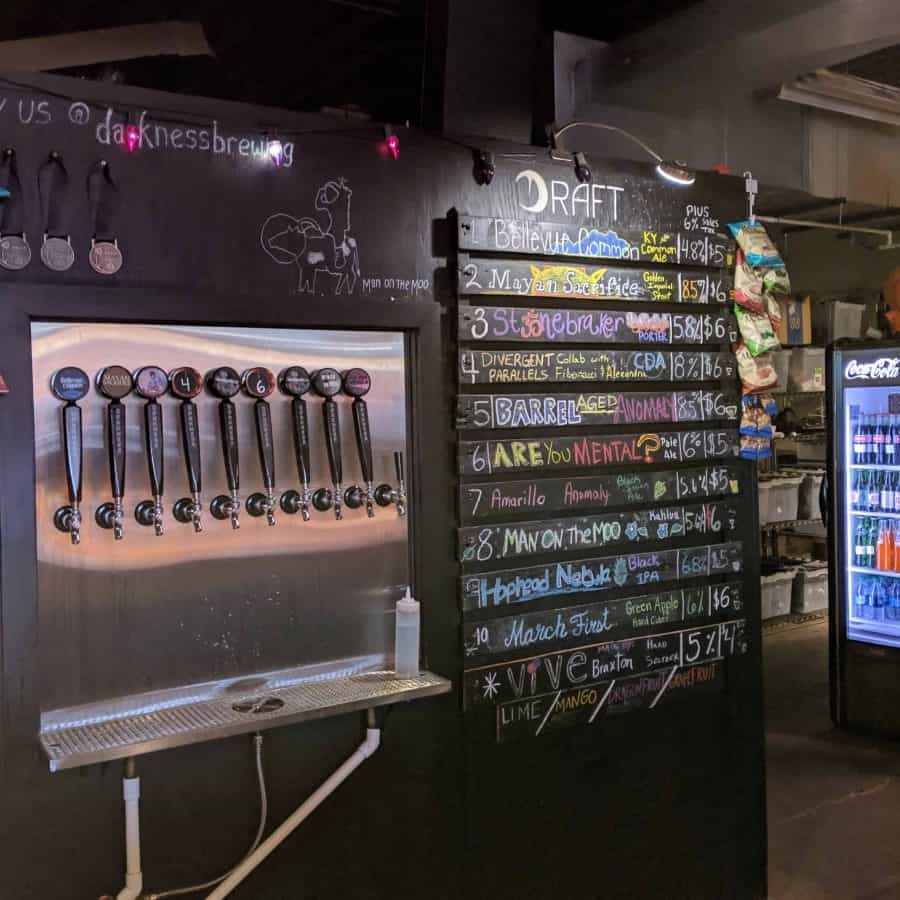 Inquiring Cincinnati Craft Beer Lovers Want to Know…
When can I go? They are open 7 days a week.
Do they fill growlers? Yes, they fill both growlers and howlers.
Do they serve any other alcohol? No, but they do have ciders and hard seltzers form other brewers. Bottled soft drinks are available.
Where do I park? We could not find a lot for the brewery so we think it's mostly street parking. A public lot is about a couple of blocks away.
Do they have food? They carry some snacks and have hot pretzels
pretzels and Darkness Brewing beer cheese made fresh everyday by The Pretzel Place in Bellevue. You can bring you own food when they do not have a food truck present.
How big is the taproom? Can we hold an event or a party there? The taproom is small. There is a large room called "The Lounge" which can be rented for larger events or parties.
Do they offer brewery tours? There's really not much to see here with it being a nano-brewery.
Is there any outdoor seating? Yes, there are picnic tables out front.
Is the taproom kid friendly? We did not see any kids or families while we were there. It's pretty compact
Is Darkness Brewery pet friendly? Yes, both inside and out
Darkness Brewery can be found at:
224 Fairfield Ave, Bellevue, KY 41073