It's week 13 on our quest to visit and write about a Cincinnati brewery each week in 2019. I'm hoping that we'll be able to cover just about every one by year's end!

Want to really explore more Cincinnati brewery info? Find our Ultimate Cincinnati Breweries List here.
Breweries in Cincinnati Series Week #13: Visit to 13 Below Brewery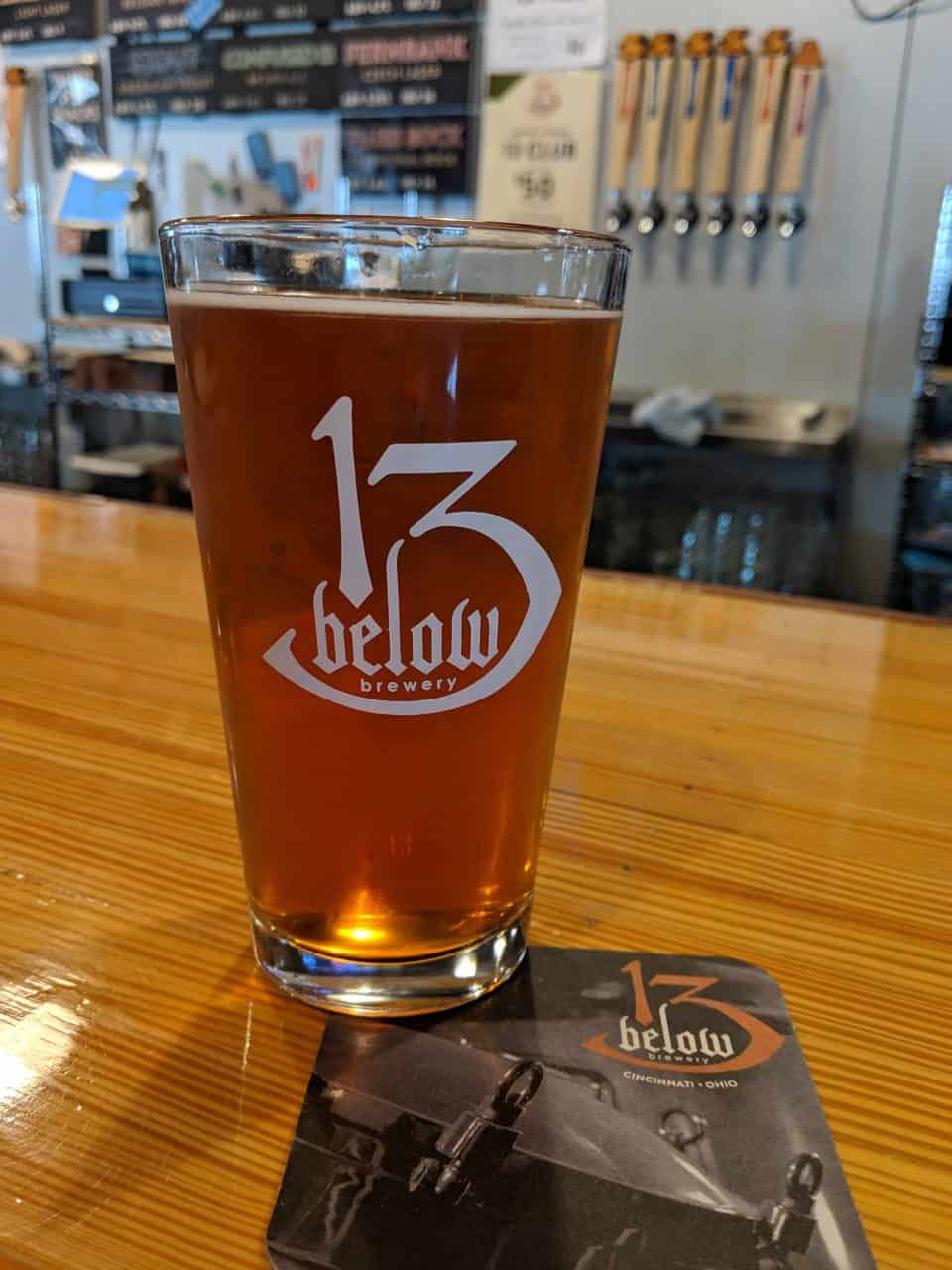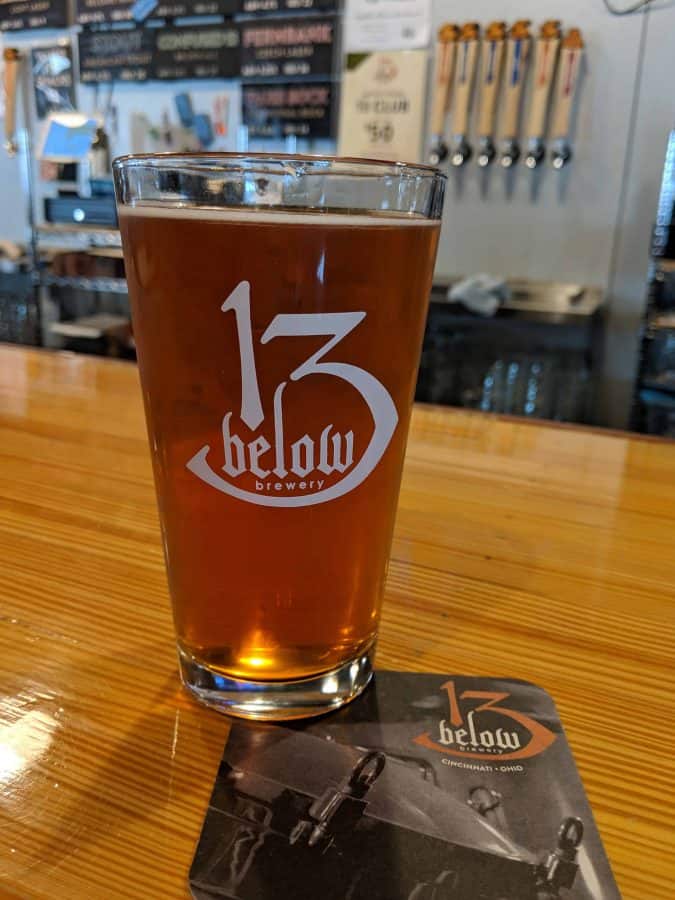 13 was a good luck number for this week us as we visited 13 Below Brewery in Sayler Park. There is nothing superstitious about the name – 13 Below Brewery is located 13 nautical miles below Cincinnati.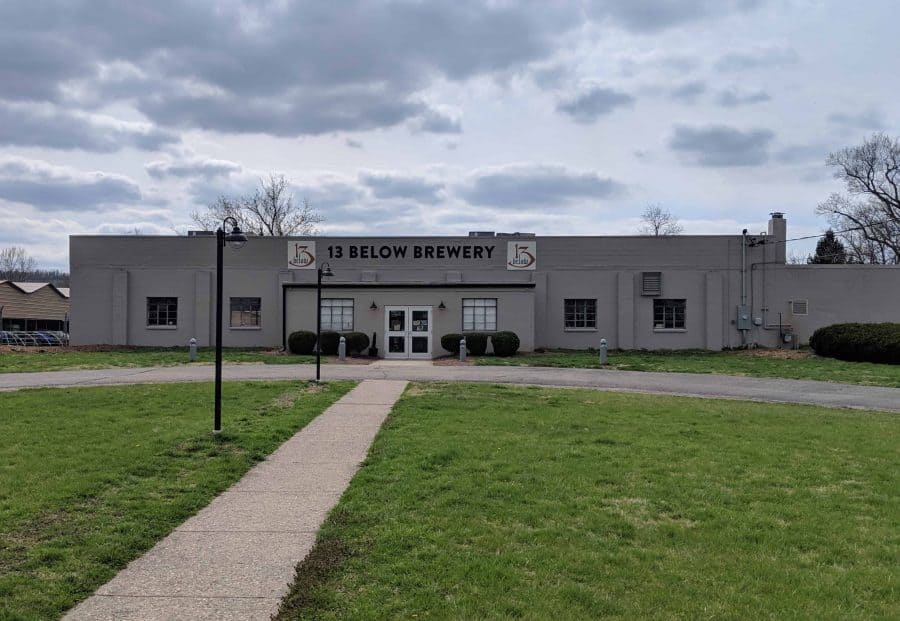 The drive to 13 Below was one of the prettiest drives we've experienced in our brewery visits. We headed west, took is slow, and snaked all along the Ohio River. It was an old-fashioned Sunday drive kind of route.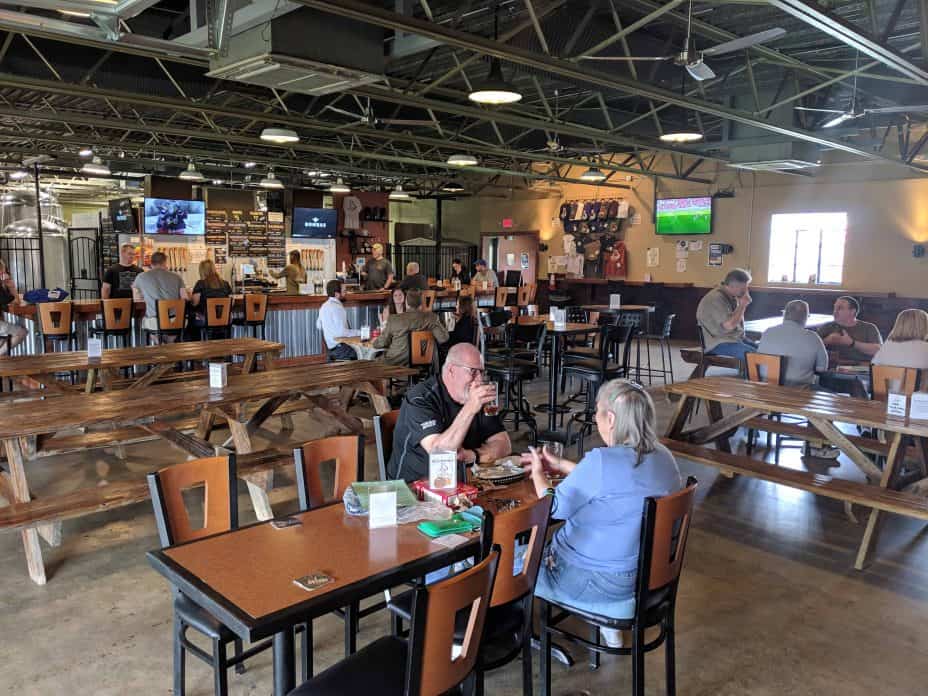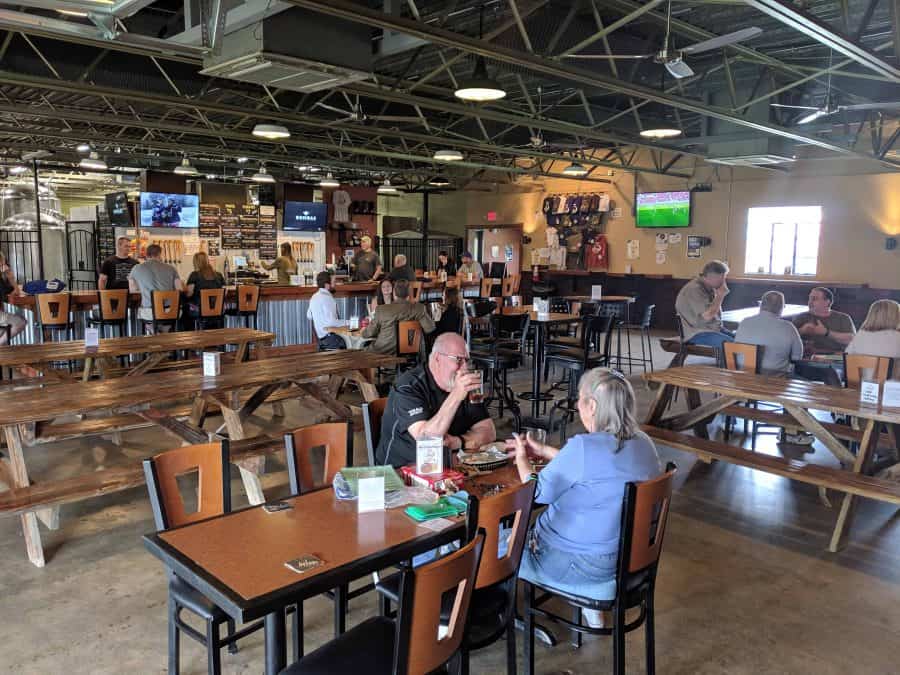 The brewery is in the spot that used to be the Mariner's Inn (reception hall). The taproom is spacious with a big, long bar and lots of table space… with a few hints of its former life including a fireplace on one wall.
We enjoyed our visit to 13 Below Brewery. Great beer, good folks behind the bar, and a spacious taproom.
Inquiring Cincinnati Craft Beer Lovers Want to Know…
When can I go? They're open 5 days a week, closed Tuesday and Wednesday
Do they fill growlers? Yes, they do.
Do they serve any other alcohol? No, just beer. The do have soft drinks. If you are not a craft beer drinker, the closest thing they have to a Bud Light is called "Closest Thing" and you should give it a try (no shame – it's what I had!).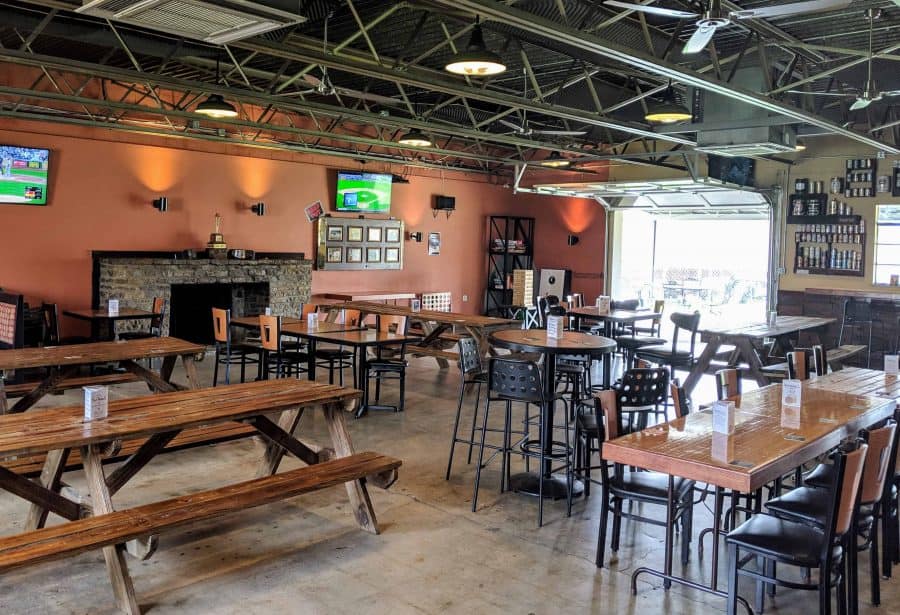 Where do I park? There is a shared parking lot in front of the brewery. Street parking is also available.
Do they have food? They have snacks on hand along with hot pretzels. The beer cheese is made from their Gravensteen Ale. Food trucks are usually present Thursday – Saturday. You can also bring in your own food.
How big is the taproom? Can we hold an event or a party there? The tap room is of medium size. There is no separate event space but you can reserve tables.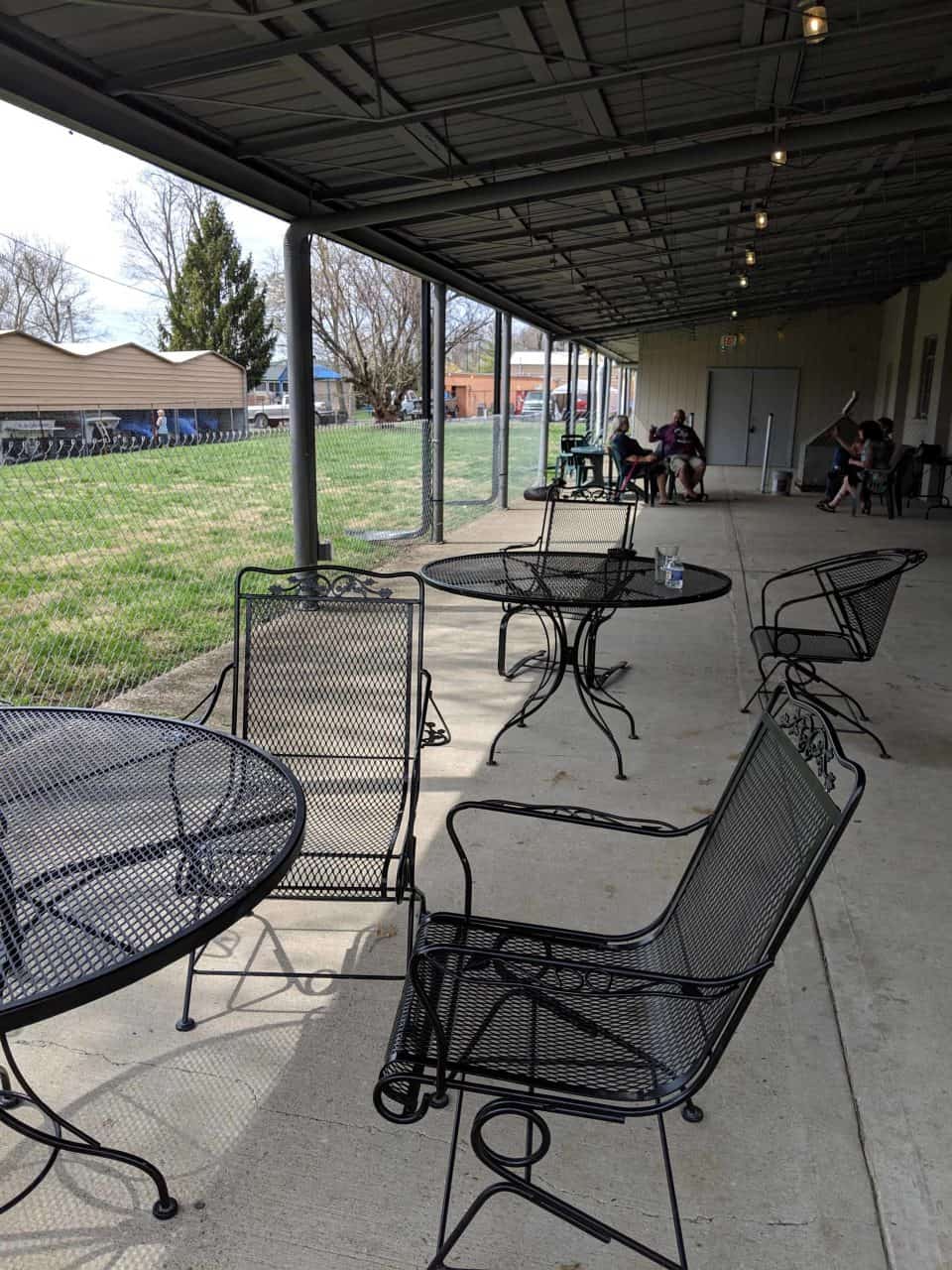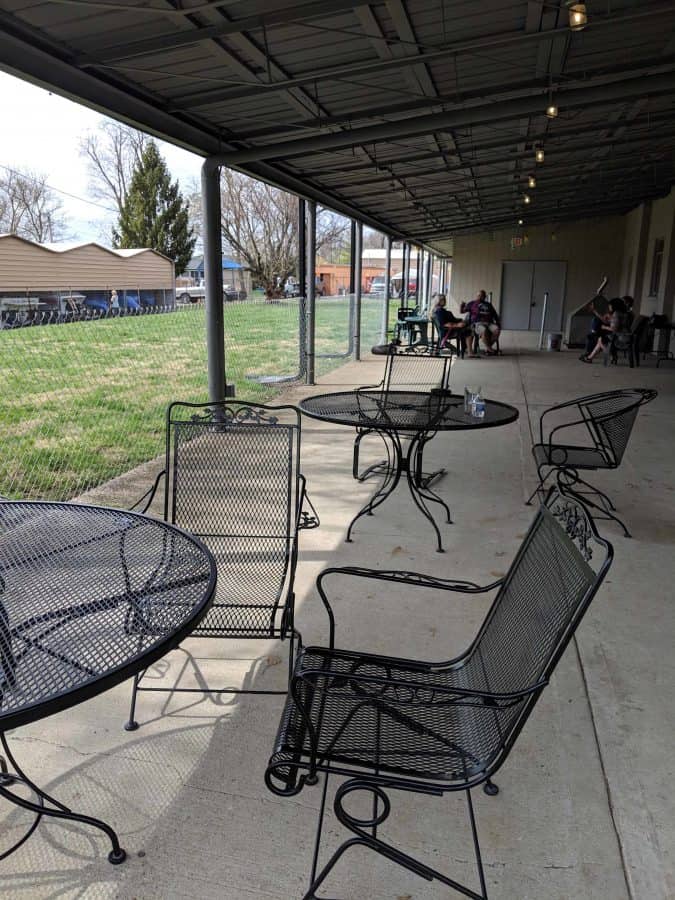 Do they offer brewery tours? No scheduled tours but if one of the owners is there, they can show you around.
Is there any outdoor seating? There is a covered patio out back which leads to a grassy area. They have a number of tables and chairs on the patio.
Is the taproom kid friendly? Yes, the kids have room to move and play. There are board games available.
Is 13 Below Brewery pet friendly? Yes, both inside and out.
13 Below Brewery can be found at:
7391 Forbes Rd. Cincinnati, OH 45233