We're back at it and continuing on with our quest to visit and write about a Cincinnati brewery each week in 2019.
Want to really explore more Cincinnati brewery info? Find our Ultimate Cincinnati Breweries List here.
Breweries in Cincinnati Series Week #21 – Visit to Big Ash Brewing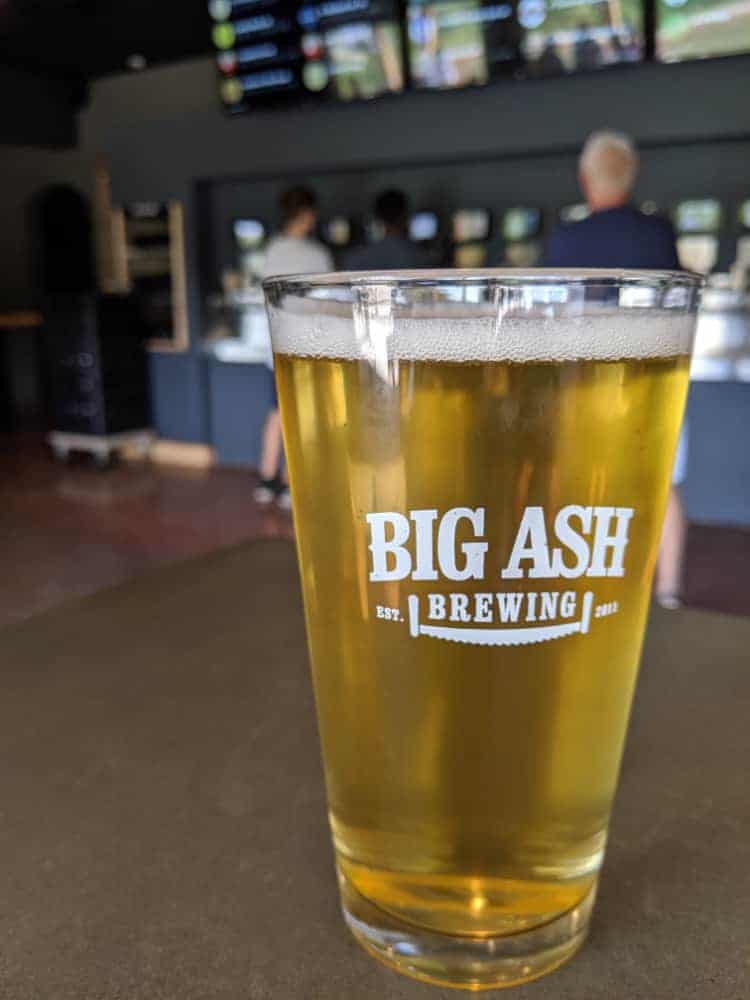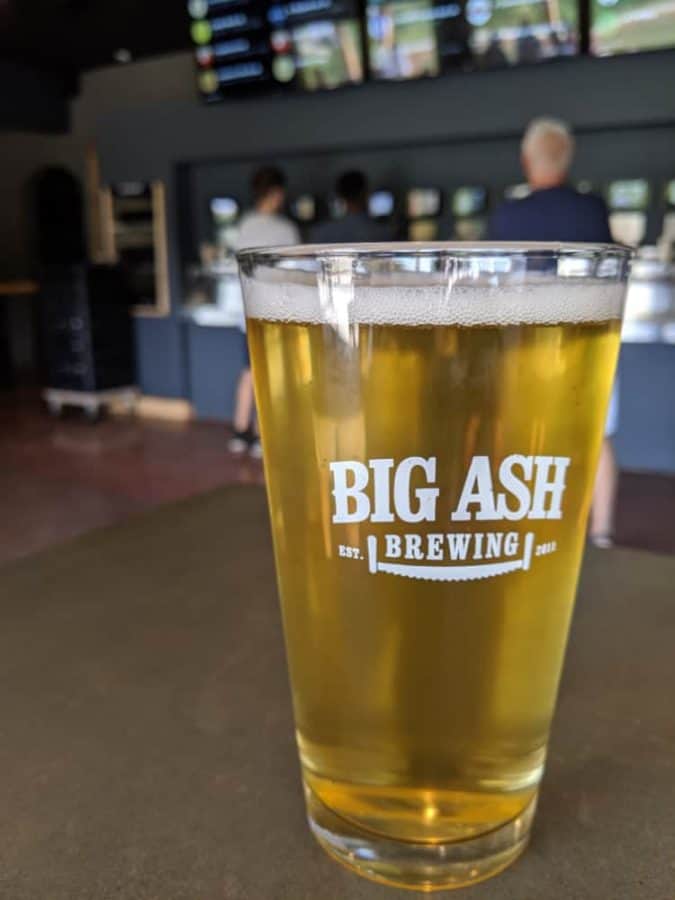 Big Ash Brewing is Cincinnati's newest brewery (as of Sept., 2019) and they also hold the title (at least in my book) for the most unusual concept.

When you walk in you'll find a long line of taps along the wall. You might also notice people walking right up to the taps and pouring their own beer. That's the way it works at Big Ash Brewing!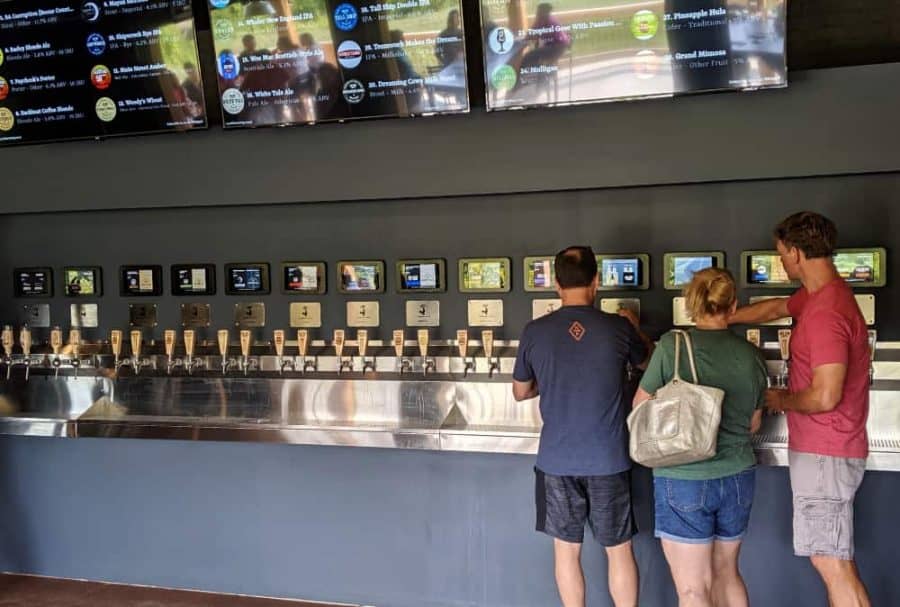 Walk in, make a stop at the register to put your credit card on file, and pick up a card. You can then insert that card and pour your own beer straight from the tap. Need some assistance? They have servers walking around to help you out.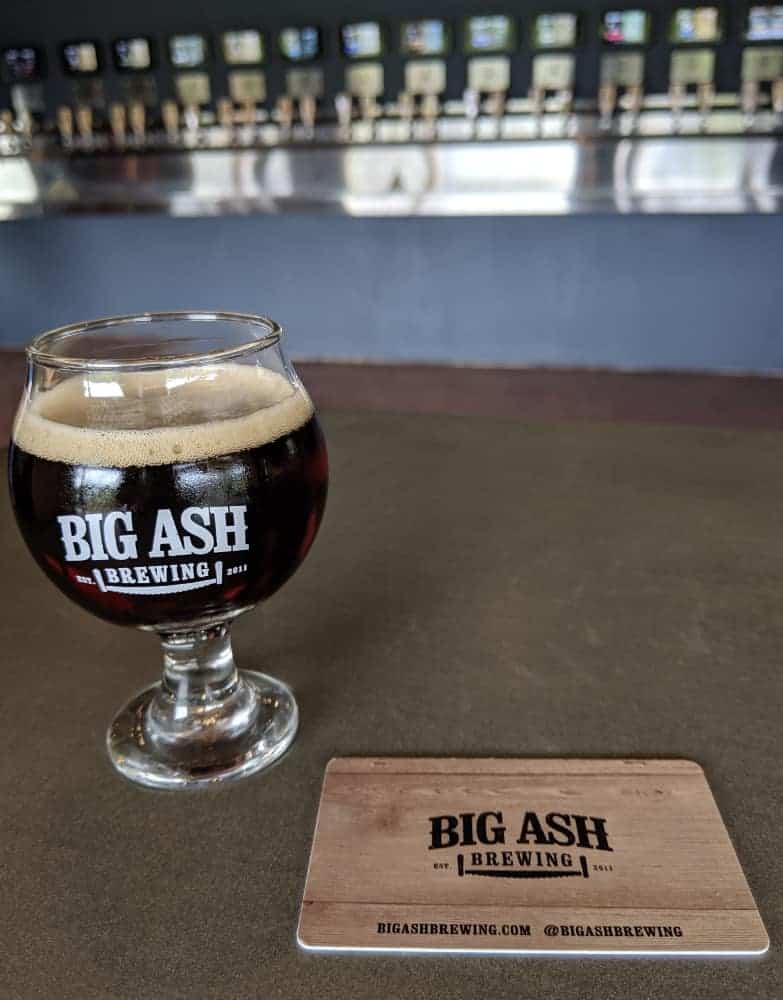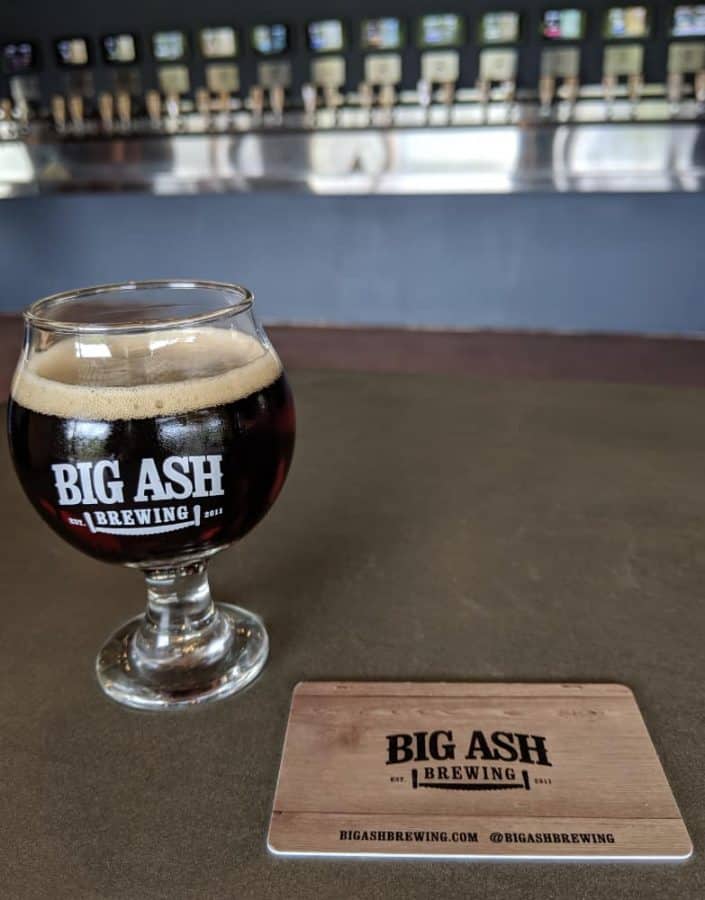 Want to try a sip or enjoy a few half pints of a few different beers? You can do that. You buy your beer by the ounce so you can pour any size you want. With 28 taps (22 beers, 4 wines, and 2 ciders), you're sure to find multiple craft brews you want to try.
Each tap has an electronic screen above it that describes the beer and lets you know how much it is per ounce. That screen will also display your pour size and total once you get going.
They offer a variety of their own craft brews and a variety of Cincinnati-made beers from smaller brewers.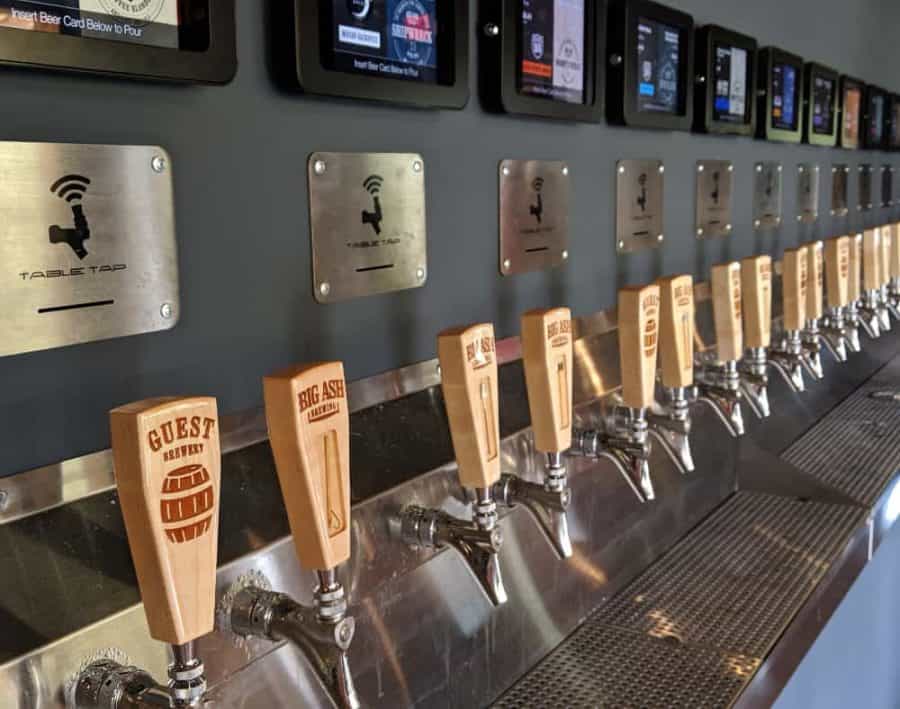 After you've poured your beer, remove your card and have a seat on the large front porch or inside in their Beer Hall.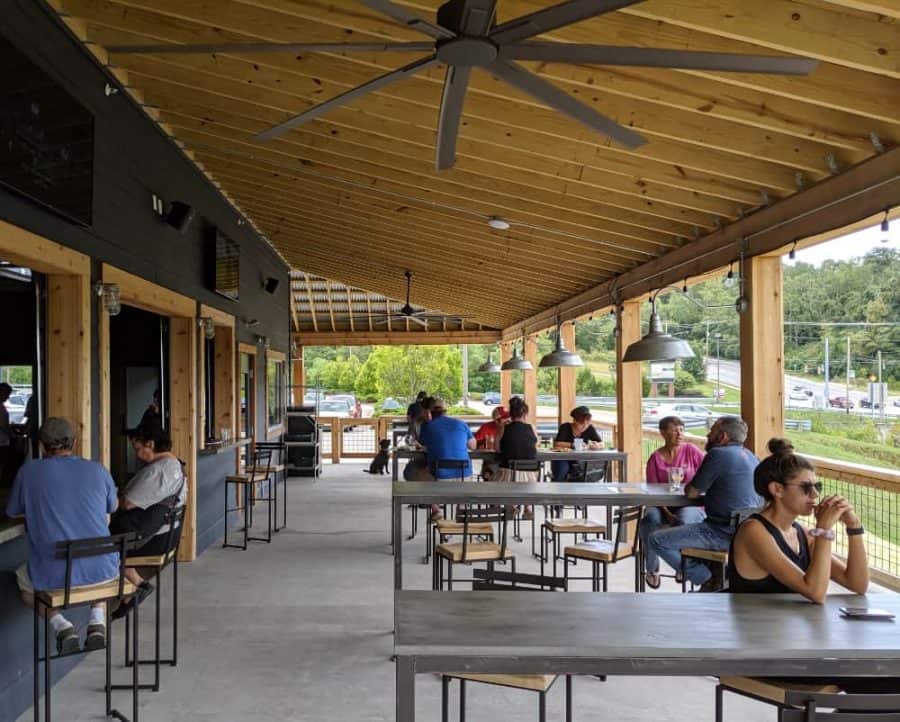 They call the decor "industrial lumber camp" and that perfectly describes it. The decor (and the name for the brewery) was inspired by the tale of Anderson Township being the Ash capital of North America (at least until the emerald ash borer arrived).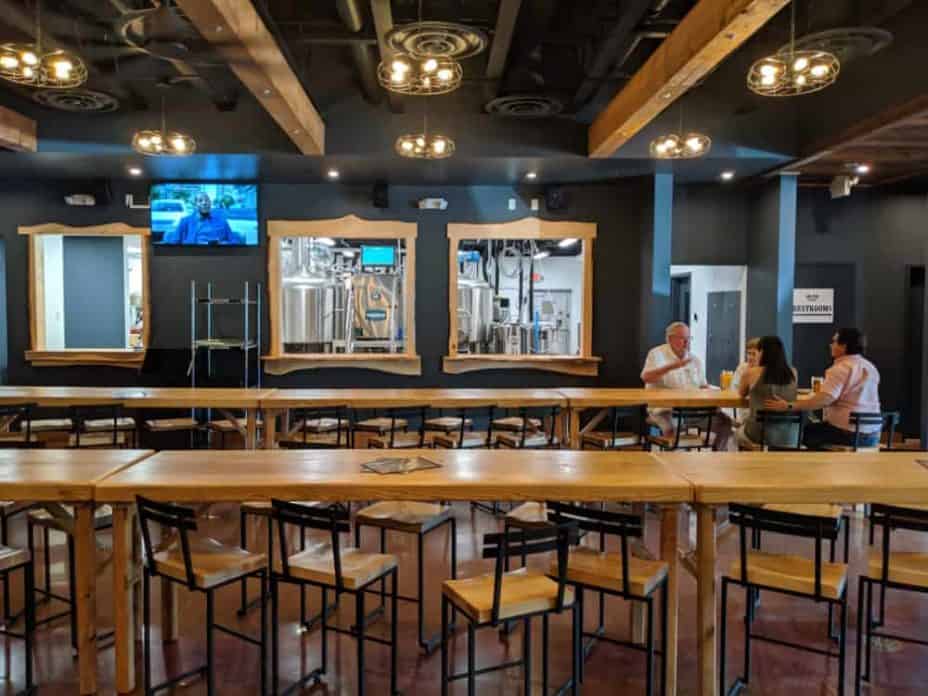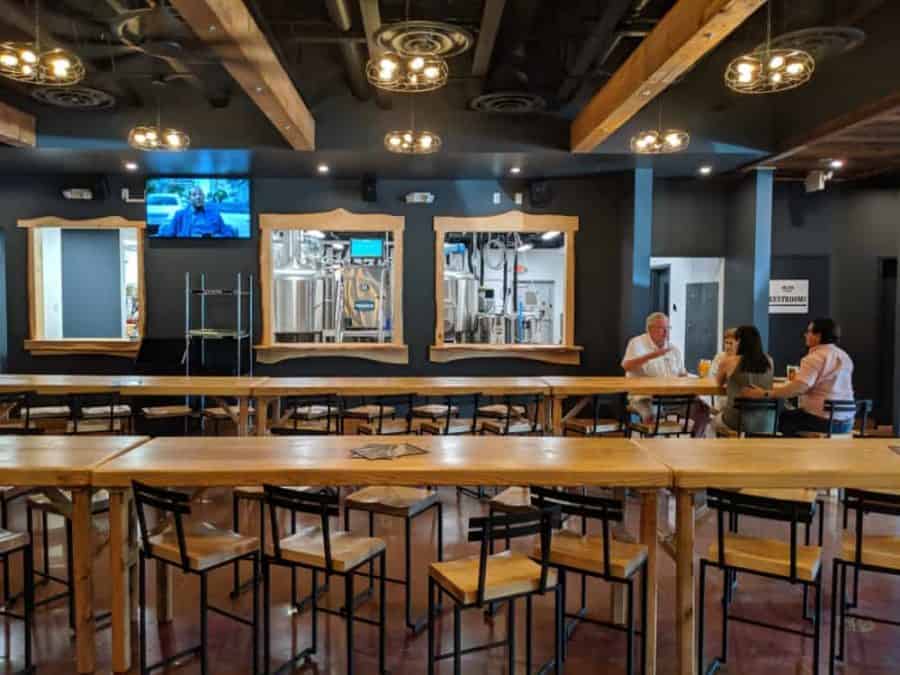 This craft brewery is a 7 barrel operation and they even have a 1 barrel option for the brewing club members.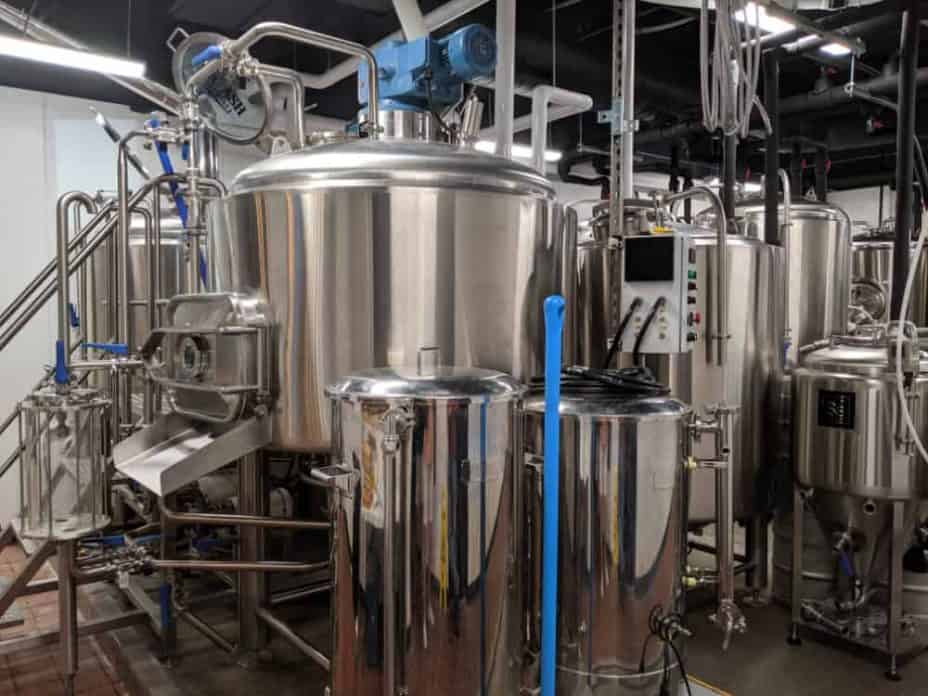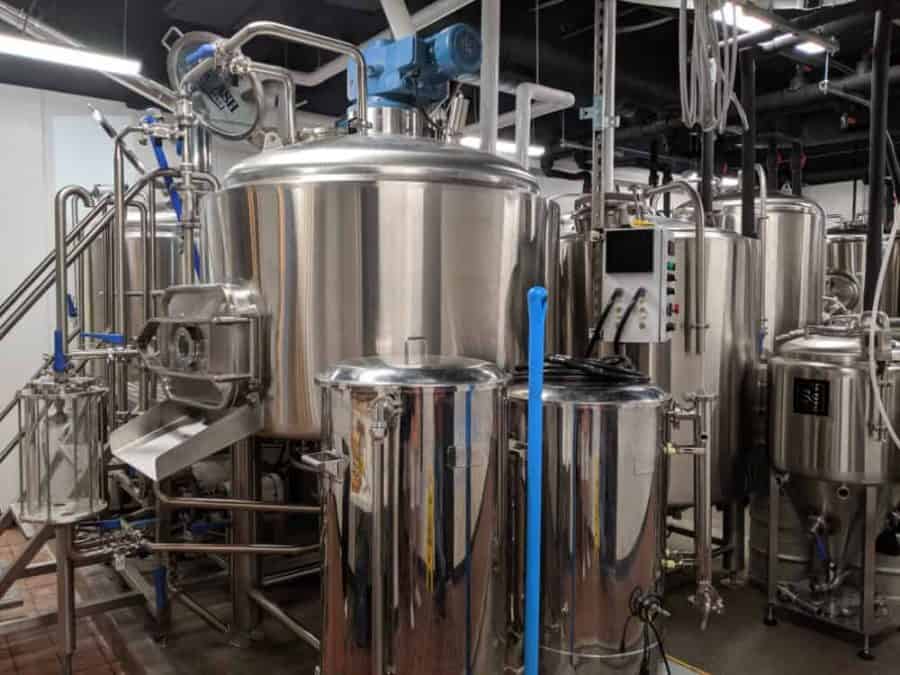 As they grow, they have plans for a museum, the front porch will double in size, they hope to add a stage for live music, they'll install some virtual golf games and dart boards, and who knows what else?!
Inquiring Cincinnati Craft Beer Lovers Want to Know…
When can I go? Big Ash Brewing is open 7 days a week. Check website for hours.
Do they fill growlers? You can fill growlers.. although you may want to wait until they establish a pricing system for growler fills. Prices are currently by the ounce. They are working to add growler fills into the system but it's not ready yet (as of Sept., 2019).
Do they serve any other alcohol? They have wine on tap (two red taps and two white taps). Big Ash will be serving locally crafted spirits but that's not ready yet (as of Sept., 2019).
Where do I park? They have plenty of parking in the paved parking lot.
Do they have food? Yes, they have pizza and salad made fresh on-site (from ZaBlong) and pretzels by Servatii's.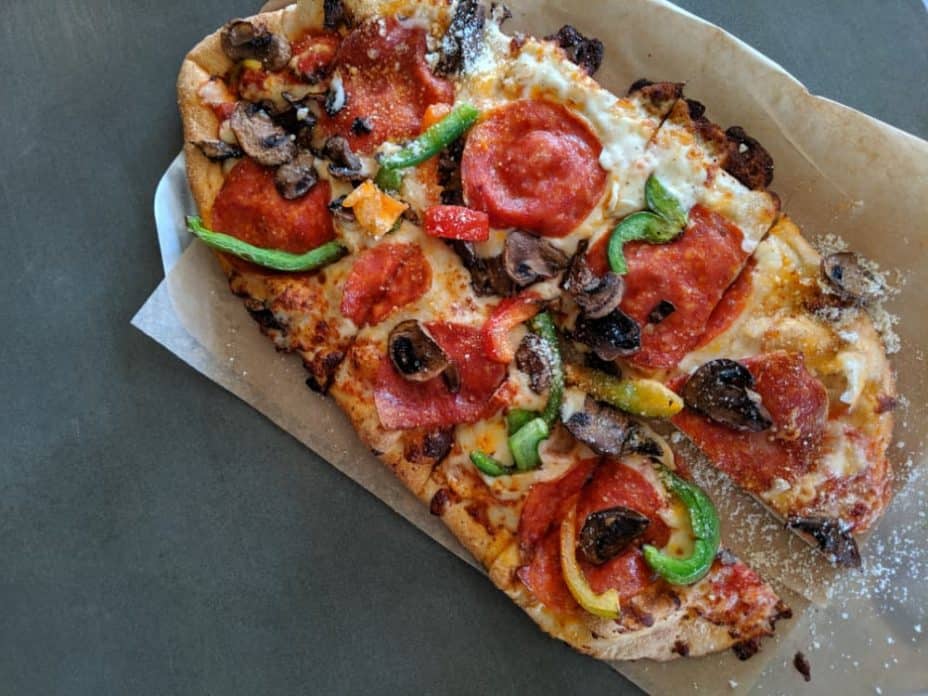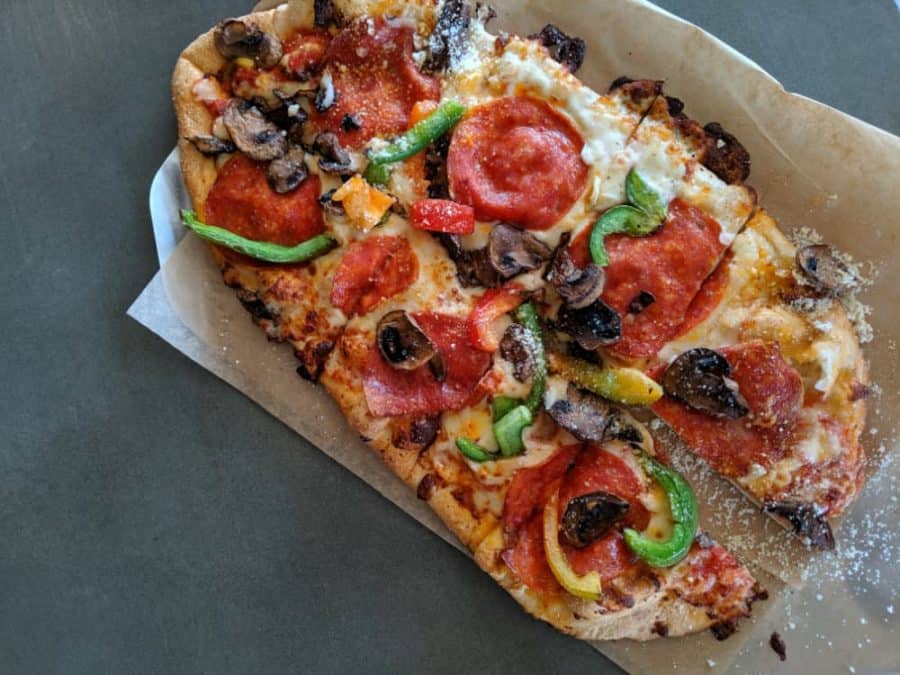 How big is the taproom? Can we hold an event or a party there? The taproom is large with long tables for communal seating. They do have event space available.
Do they offer brewery tours? They will do tours on demand if staff is available.
Is there any outdoor seating? Yes, there are communal tables out on the covered porch.
Is the taproom kid friendly? Yes, there is plenty of room for the kids to stretch their legs.
Are they pet friendly? Pets are welcome outside.
Big Ash Brewing can be found at:
5230 Beechmont Ave, Cincinnati, OH 45230