Grab your sled and run for the hills! We've put together a list of the best sledding hills in Cincinnati.
And we should remind you that sledding can be dangerous and that you should "sled at your own risk".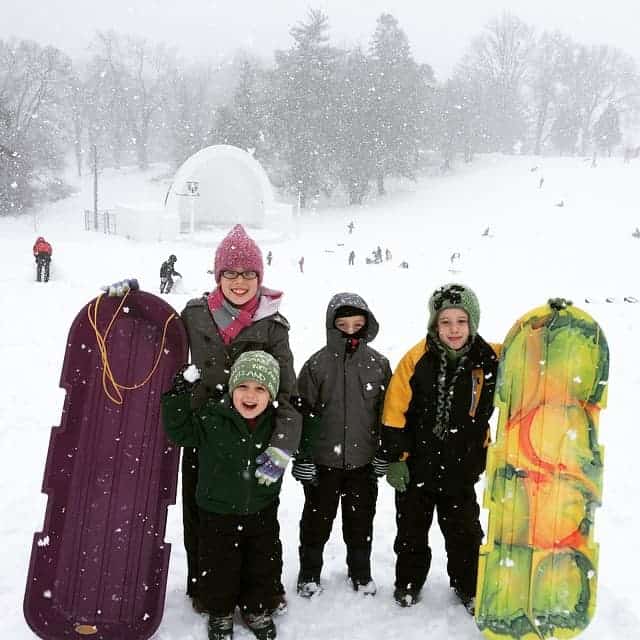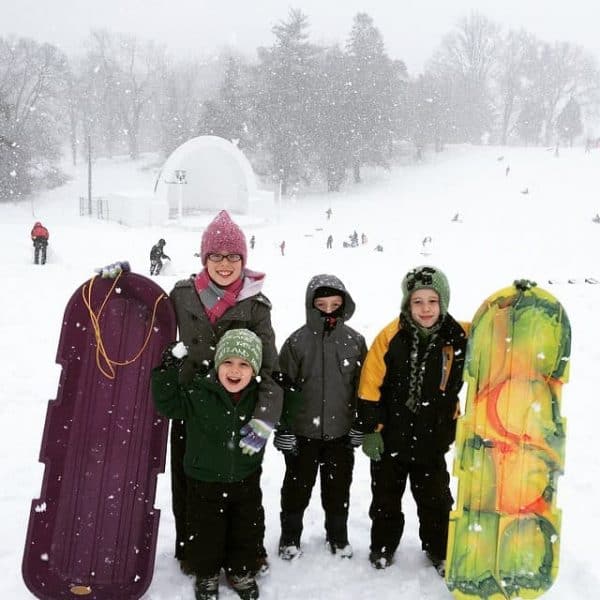 Embshoff Woods* (per their own page: The 9-hole disc golf course becomes a fun sledding hill in the winter."); 4050 Paul Road (near Delhi)
Winton Woods* (look for Butterfly Bluff in Harper Meadows); 10245 Winton Road, Springfield Township
Woodland Mound* (sled behind the Ranger Station); 8250 Old Kellogg, Anderson Township
Sharon Woods* (sledding near Sharon Centre); 11450 Lebanon Road, near Sharonville
Miami Whitewater Forest* (near the harbor overlook); 9001 Mt. Hope Road in Crosby Twp.
Harbin Park is a great place with a loooonnnggggg hill. See pictures of the hill in our post on Harbin Park here. 1300 Hunter Road, Fairfield
Stanbery Park continues to be one of the most popular sledding hills in town. 2221 Oxford Avenue, Mt. Washington
You might also enjoy our list of Free and Cheap Things to Do – Winter Edition
Mt. Storm Park is located at 700 Lafayette Avenue, Clifton
Voice of America Park, VOA Park Drive in West Chester (vehicle sticker required)
Devou Park is located in Covington, Ky.
Rossford Park is located at 219 Rossford Ave. in Ft. Thomas, Ky.
Keehner Park is located at 7211 Barrett Road in West Chester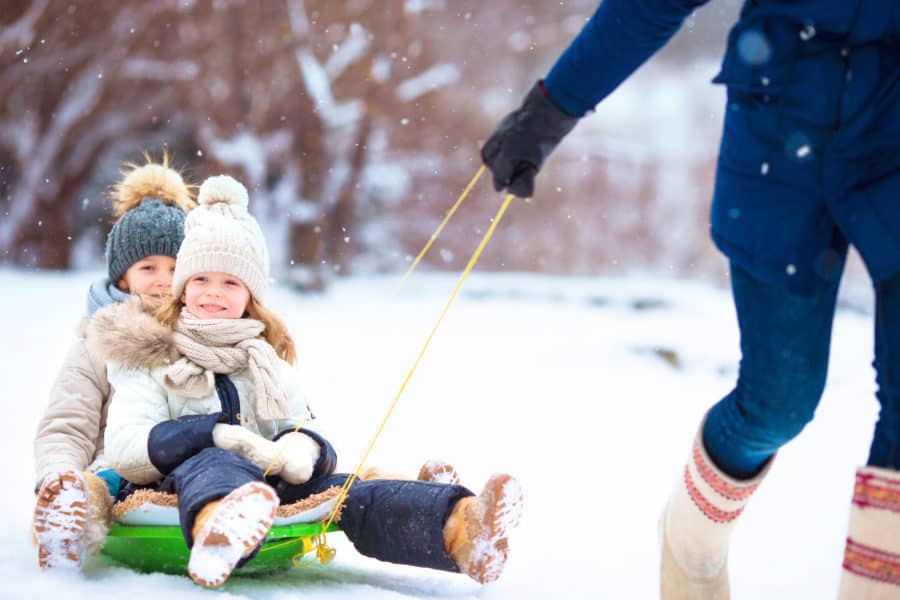 *Great Parks of Hamilton County do require a car permit to enter the park. Passes are sold at a booth as you enter the park. Price information can be found here.
Looking for more fun things to do in Cincinnati during the winter months? Check out "Free and Cheap Things to do in Cincinnati – Winter Edition"