The sunflowers are plenty and they're in bloom right now at Lynd Fruit Farm (aka The Patch on 37)! Load up the car and charge up the phone because this Ohio sunflower field is ready and waiting for your visit.
"The Patch on 37" is Ohio's largest sunflower patch. Located in Alexandria, Ohio, this farm is just a bit northeast of Columbus and just a few hours from Cincinnati.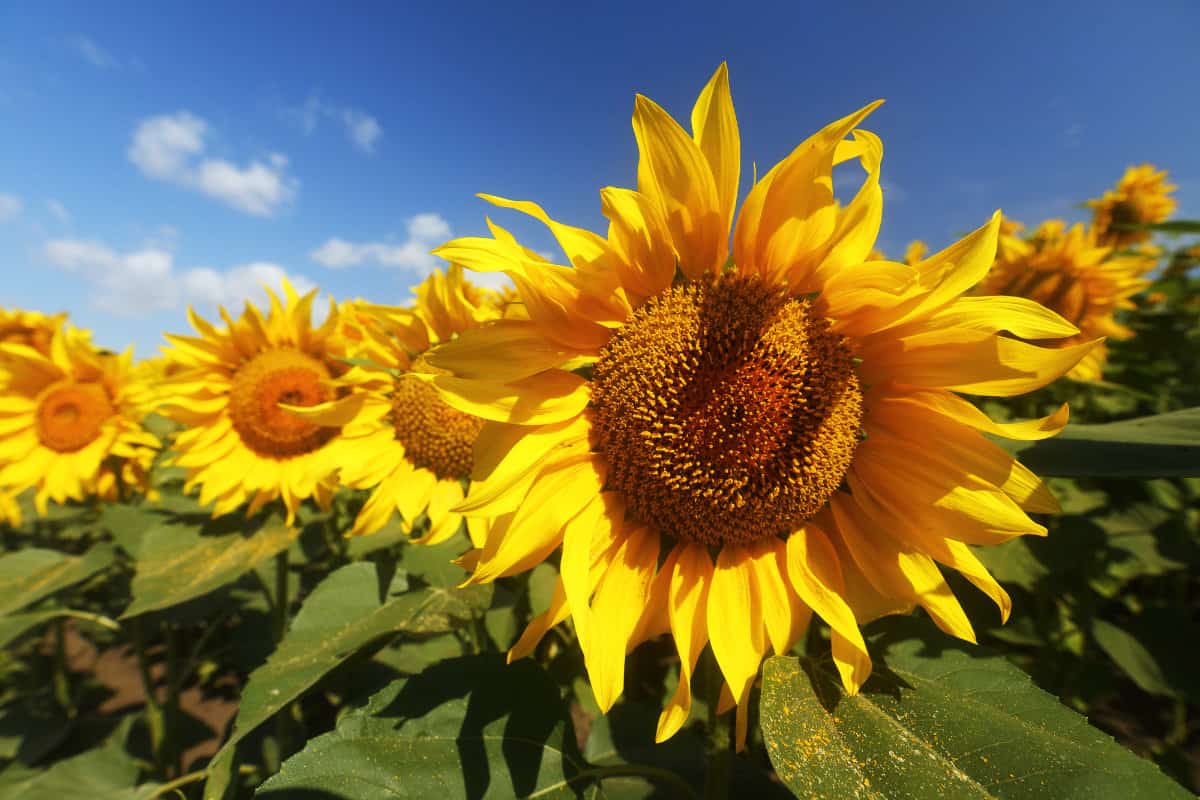 This is the second year for this 8 acre blooming spectacle. They estimate over a million blossoms in the fields. Now that's a whole lot of "s'miles" of sunflowers!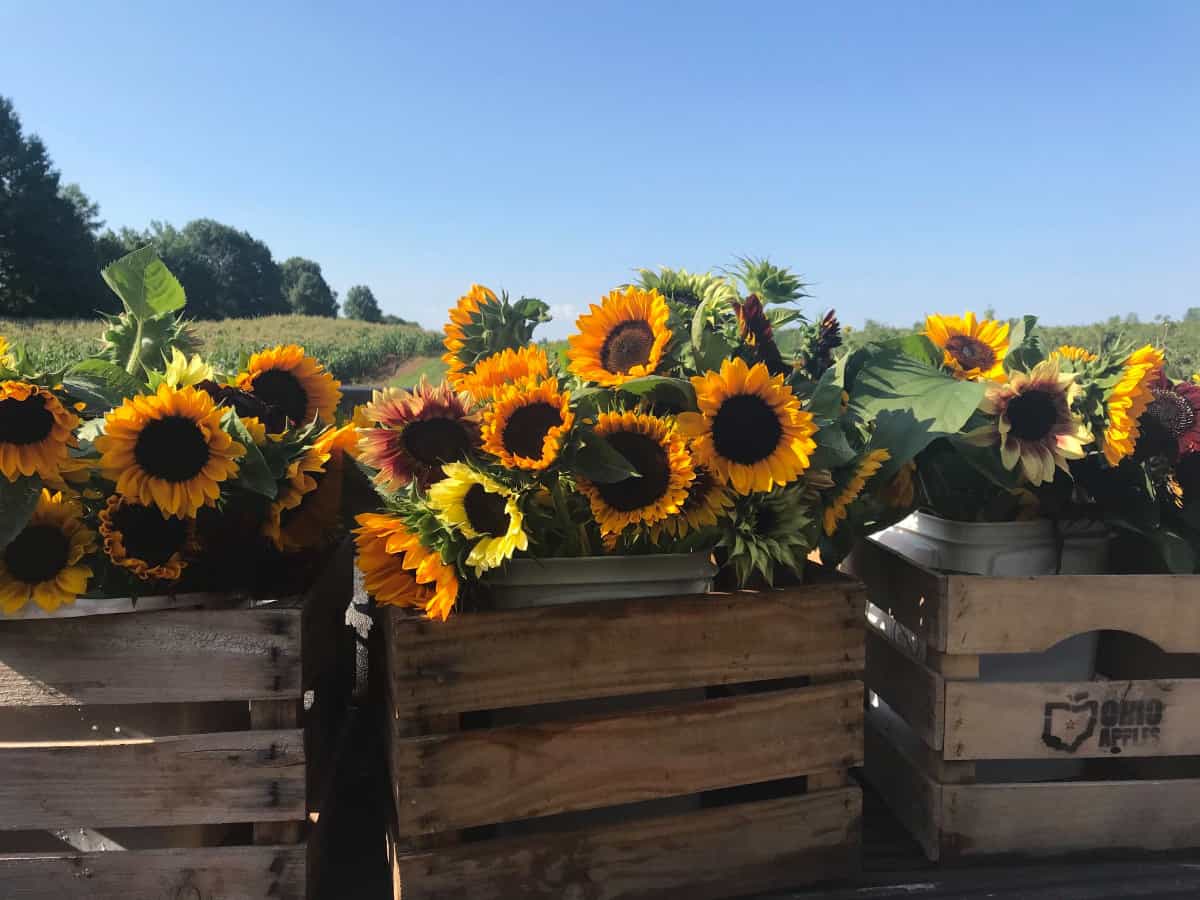 With all these acres of flowers, you know you're going to see the traditional sunflowers in the fields … but what you might not expect is the variety! They have white sunflowers, red sunflowers, and combos too! With 26 varieties, you're sure to find a favorite.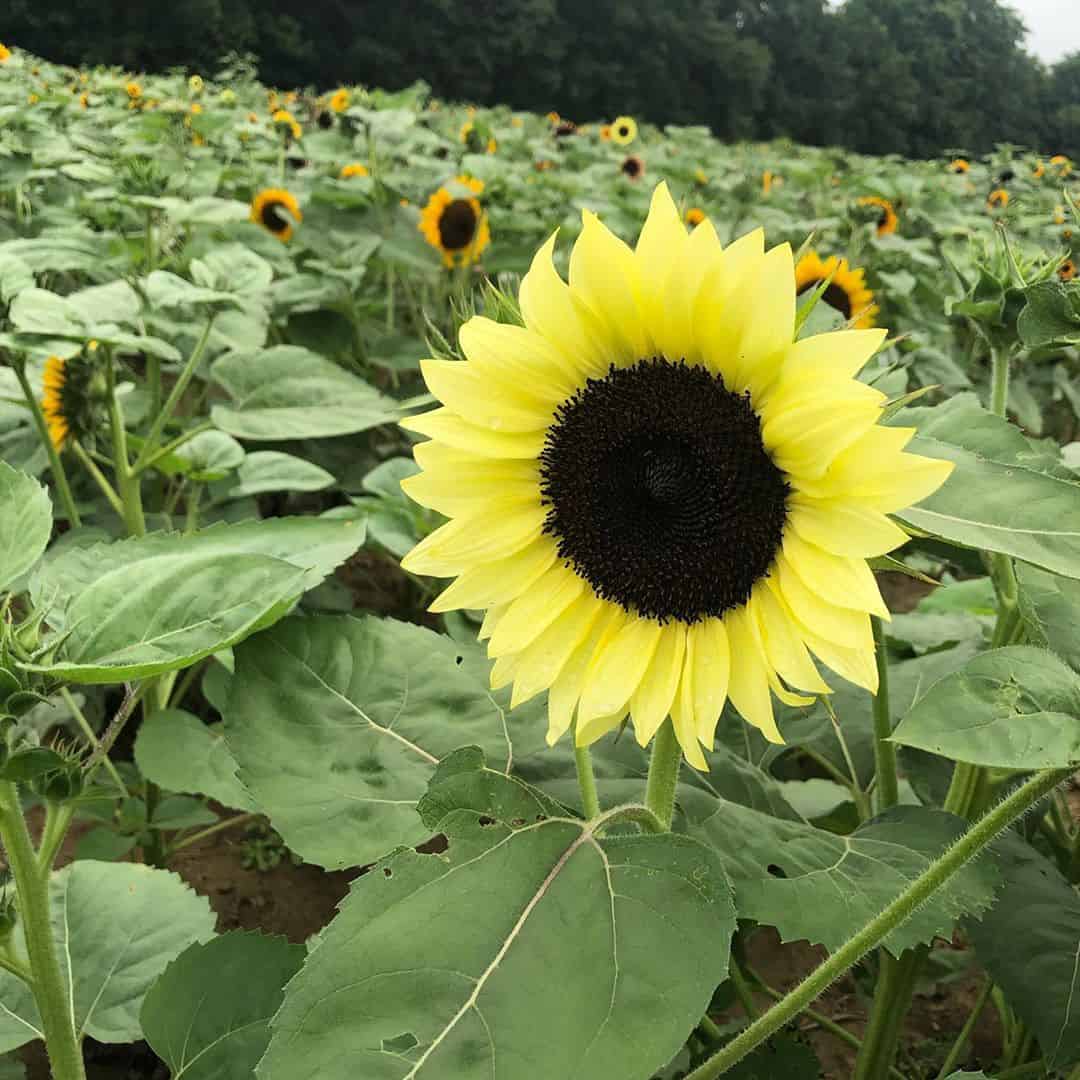 Speaking of favorites, your admission includes one cut flower to take home. Plan ahead – you'll need to bring your own hand pruners (the small kind that would fit in your pocket). They will not have loaners on hand but you will be able to purchase pruners in the tent.
Come ready for photos! They have an old Chevy truck in the field, just waiting for you and your camera.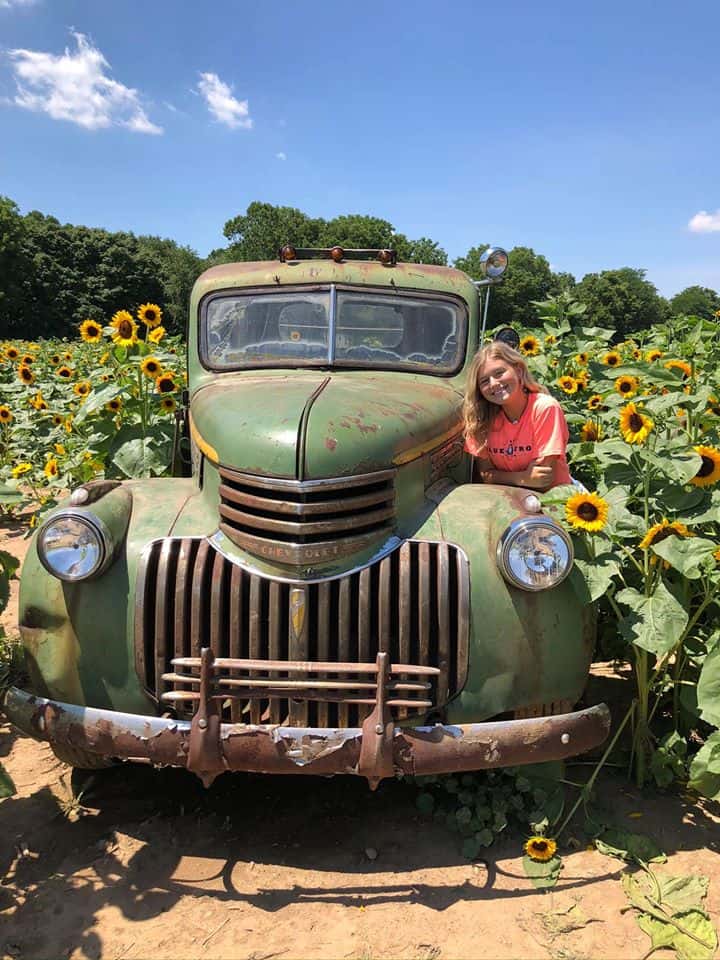 On the weekends you can enjoy live music on the farm, wagon rides, and food trucks.
---
When will the sunflowers be in bloom at Lynd Fruit Farm?
The Patch on 37 says the sunflower fields should be in bloom through the month of August, 2020.
---
Do they welcome photographers?
Professional photographers are welcome to bring their clients into the sunflowers (during the week) in private sessions. Sessions are available on Tuesdays, Wednesdays, and Thursdays, 6-9pm and reservations are required. Price is $150/hour or $300 for the entire 3 hour block. Contact Bev at the sunflower hotline – 740-670-2417.
---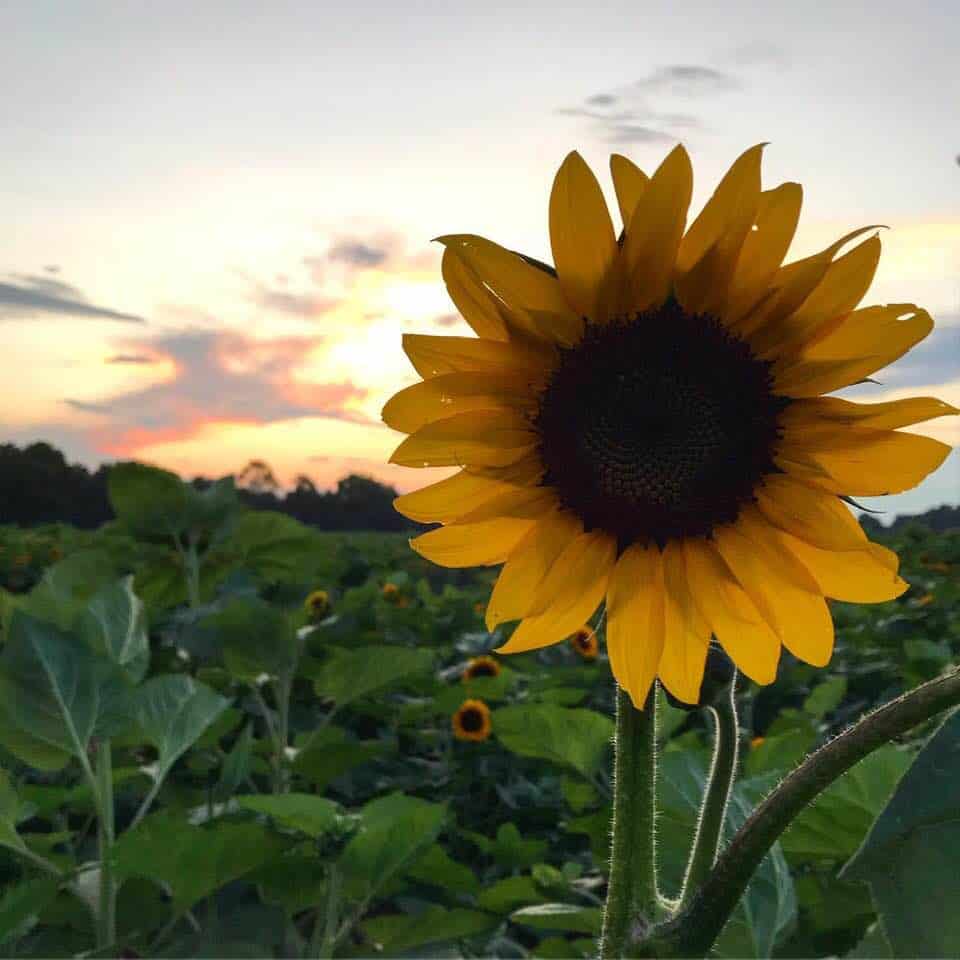 Don't miss their farm market!
Don't miss their farm market where they sell all kinds of home grown produce. August is a great month for sunflowers and it's also a great time for sweet corn, the earliest home grown apples, and peaches.
In the bakery you'll find fresh pies from Steven's orchard (delivered every Friday morning) and Amish fry pies.
Hershberger pickles, Brother Vets mixes, Cooper Mills sauces, Fowler Mill baking mixes, Harv's Honey, Bonhomie Maple Syrup, LR Beef & Nom Nom dog treats are some of the Ohio made products you'll find at the market.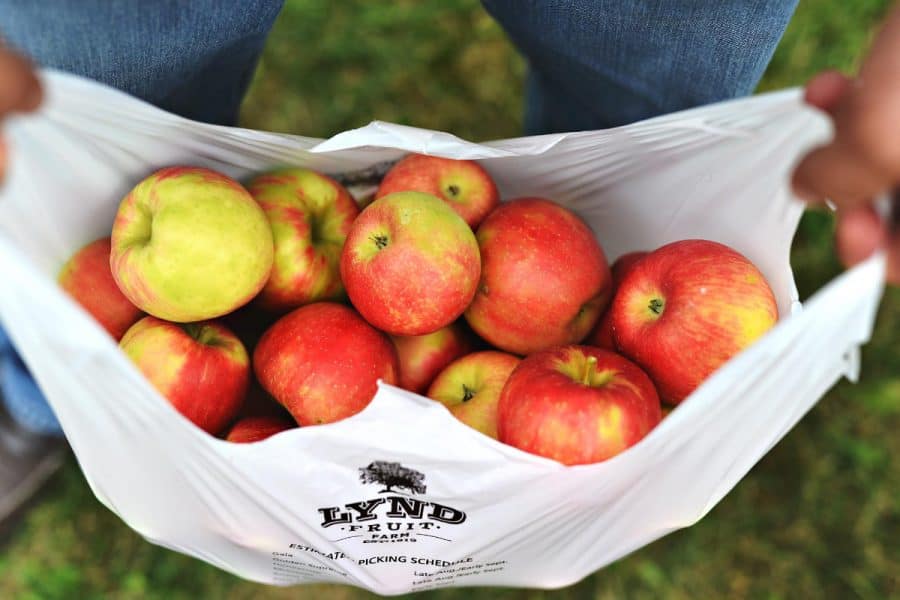 ---
The Details:
Lynd Fruit Farm (aka The Patch on 37) is located about 1 mile out of Alexandria, Ohio at 3131 Johnstown-Alexandria Rd. NW
This farm is about 2-2.5 hours from Cincinnati. Make a day of it with a stop in Columbus.
The Lynd website says, "PLEASE approach the patch from Alexandria and go north on 37".
Hours and Admission:
Monday-Thursday: $10/person (3 and under FREE)
Hours: 9:00 a.m. – *5:00 p.m.
Friday: $15/person (3 and under FREE)
Hours: 4:00 p.m. – *8:00 p.m.
Saturday: $15/person (3 and under FREE)
Hours: 10:00 a.m. – *8:00 p.m.
Sunday: $15/person (3 and under FREE)
Hours: 1:00 p.m. – *6:00 p.m.
*Last ticket will be sold 1 hour prior to close.
You can purchase your tickets online here.