Enjoy these Cincinnati Memorial Day activities and military freebies for Memorial Day 2023.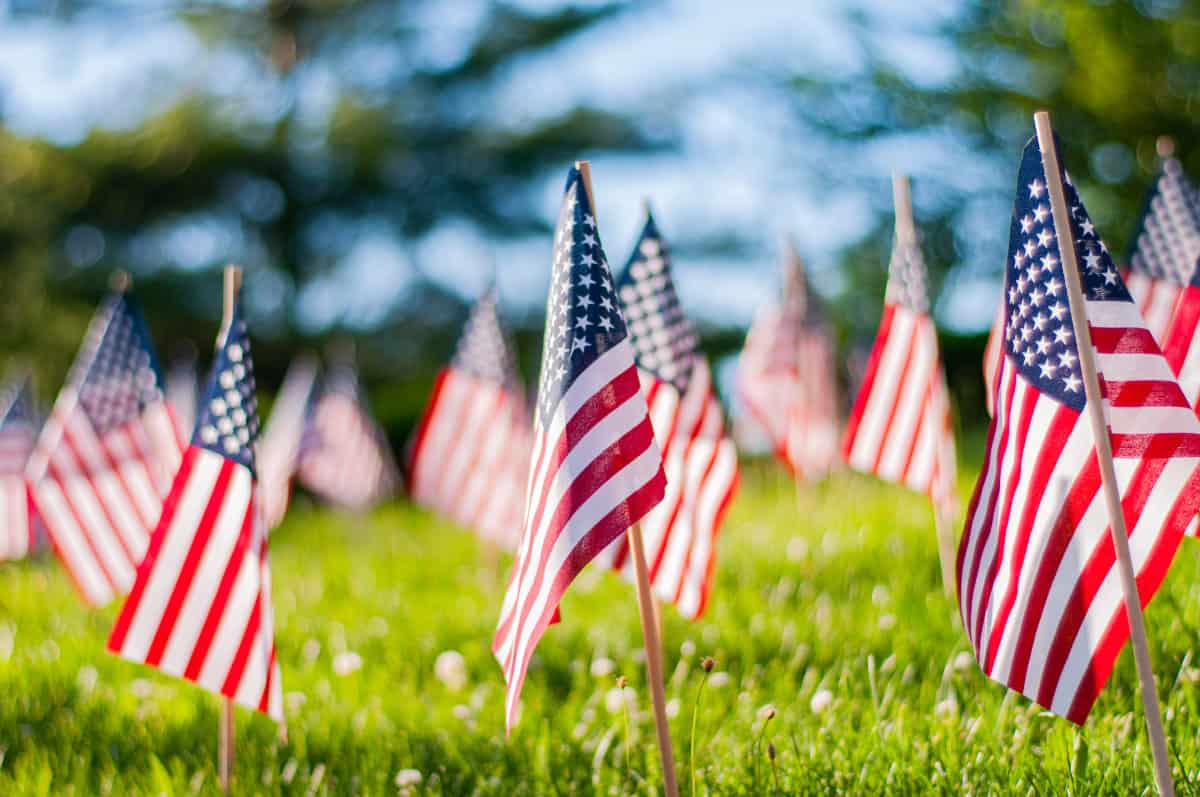 Parades (listed alphabetically):
Bellevue and Dayton, Ky: Memorial Day Parade to begin at 10:30am. It will kick off in Dayton, Ky at the Veterans Monument and end at the Bellevue Veterans Club.
Blue Ash: Join the City of Blue Ash for the 71st annual City of Blue Ash Memorial Day Parade and Ceremony on Monday, May 29, 2023! This event is free and open to the public.
Cheviot Memorial Day Parade will begin at 11am on May 29, 2023. It is organized by the Green Township VFW Post 10380. The parade will start at the Mack Firehouse on Bridgetown Rd.
Clifton: Festivities will kick off starting with a parade at 11am (north on Middleton from McAlpin, left on Lafayette, heading into Mt. Storm Park) followed by a picnic at Mt. Storm Park. Enjoy burgers and dogs available with drinks and StreetPops. Kids games by Clifton Rec Center. Pet goodie bags from
PUPP and Petey's Pet Stop. Live Music by the Comet Bluegrass All Stars!
Evanston: A parade will be held at 10am; will go from the Evanston Recreation Center, left on Woodburn avenue, left on Fairfax Avenue, left on Evanston Avenue.
Fairfield: Happening on May 29, the parade will feature veterans groups, military units, the Fairfield High School Marching Band, community groups and organizations, the Fairfield Police Department, and Fairfield Fire and Paramedic units. A band will be performing patriotic music and other favorites at Veterans Memorial Park starting at 10 a.m. The parade concludes with a brief ceremony to pay tribute to our veterans, both past and present, at Veterans Memorial Park. Guest speakers include representatives from local veterans groups and City of Fairfield Mayor Mitch Rhodus.
Florence, Ky: The parade will begin at Boone County High School at 10:00 a.m. and will end at the Florence Government Center. Following the parade, the Memorial Day Ceremony will be held at the Boone County Veterans Memorial located at the Florence Government Center.
Glendale: Parade details for 2023 have not been released.
Loveland: Parade begins at 9:00 a.m. and will travel from Loveland Elementary School to the Veterans Memorial. Immediately following the parade, a ceremony will be held at the Veterans Memorial.
Madeira's Memorial Day March: The Memorial Day March will be begin at 10am. Participants will assemble at the Madeira Middle School parking. The silent March will travel north on Miami Avenue and then west on Dawson Road, ending with a ceremony at the Veterans Memorial located at McDonald Commons Park. This will be a silent March for the purpose of expressing heartfelt gratitude to the men and women who have died protecting freedom throughout the world.
Mason: The parade takes place on Monday, May 29 beginning at 10:00 a.m. The parade begins in Downtown Mason traveling along State Route 42 and then turns and heads north on Mason Montgomery Road concluding at the Mason Municipal Center parking lot. At the conclusion of the parade, the community is encouraged to attend a special Memorial Day Ceremony beginning at 11:00 a.m. inside of the Mason Municipal Center.
Newport, Ky: Parade begins at 9am at 6th and York St., going east on 6th St., and continues south on Monmouth St. to City of Newport Municipal Building where a ceremony will be held.
Newtown: All are welcome to participate in the Newtown parade. Line-up begins at 9am at MVCA on School Street with step-off taking place at 10am. Parade ends at Moundview Park around 10:45am.
North College Hill: Scheduled for Saturday, May 27, 2023 starting at 11am.
Park Hills: The Park Hills Memorial Day Parade and Flag Raising Ceremony will begin at 11:30 and happens rain or shine. The parade will following route: Dixie Hwy at NDA to Arlington Rd, to Old State Rd, to Terrace Dr, to Amsterdam Rd, to Park Dr. At the conclusion of the parade, a flag ceremony will be conducted at Trolley Park. They'll also have a Memorial Day Food Court at Trolley Park after the parade.
Reading/Arlington Heights: A parade will start in Arlington Heights at 9am and is followed by the VYO's Memorial Day Festival.
St. Bernard: A memorial service will start at 10am in the City Hall Lower Level Parking Lot.
West Chester: Memorial Day ceremonies in West Chester are organized each year by local veterans groups VFW Post 7696 and American Legion Post 681. On Monday, a morning Memorial Day Parade makes its way down Cincinnati-Dayton Road through the historic Olde West Chester business district to West Chester Cemetery (a.k.a. Brookside Cemetery) on West Chester Road for a special remembrance ceremony. While the parade is in motion, members of the West Chester ~ Union Township Historical Society read aloud the names of all veterans interred at the cemetery where more than 700 are laid to rest, including 100 Civil War veterans and one Revolutionary War veteran. Motorists should expect Cincinnati Dayton Road to close between about 10 and 11 a.m. for the parade.
Free Admission (for military):
The Cincinnati Zoo is offering free Zoo admission to members of the military — active and retired — on Memorial Day, The offer also allows military personnel to purchase up to six (6) half-price admission tickets for members of their immediate family. Thank you for your service! Military personnel who qualify for the free admission ticket and discount offer for family members include active military, retired military, National Guard, veterans with honorable or medical discharge and Reserve Officers' Training Corps with government issued ID.
Events and Ceremonies:
Cincinnati Warbirds: Cincinnati warbirds has an annaual Memorial Day weekend Swing Dance and USO Show to Honor Veterans on Saturday, May 26, 2023; 6-10pm at Coney Island's Moonlight Pavilion. The Tom Daugherty Orchestra's "Swing Canteen" recreates Glenn Miller's Army Air Corps Band and performs a WWII style USO Show. There is a ceremony to honor local veterans who were nominated by their peers, food, exhibits, and door prizes including a ride in a WWII B-17 Bomber.
The City of Edgewood (Ky) will have a Memorial Day Ceremony on May 30 at Freedom Park, 10am.
Green Township VFW Post 10380 will host a Memorial Day Ceremony at Green Township Veterans Park (6231 Harrison Ave., 45247) from 2-3pm.
Field of Memories at Arlington Memorial Gardens: The "Field of Memories" faces Ronald Reagan Highway and provides a stunning display of patriotism. While this display is especially poignant for veterans, it's a tribute that is open to non-veterans also. The flags are atop 6' poles and will wave 24 hours a day with the field lit at night. Each flag bears the name of the individual to whom the flag is dedicated.