Lavender – it's one of my favorite scents! And a visit to a lavender farm in Ohio has been on my bucket list for a LONG time! This is going to be the year I actually go and see it in all its glory. 🙂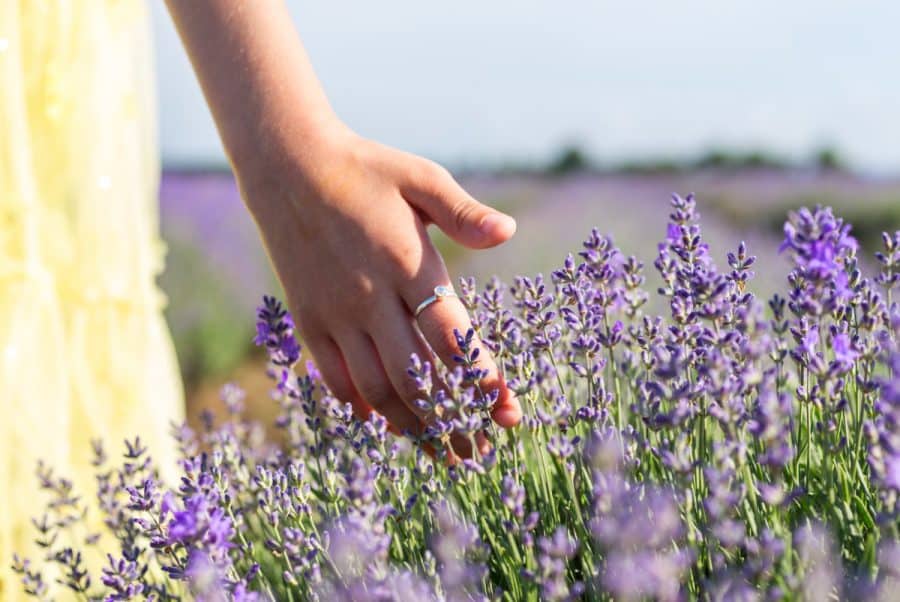 I did a little research and found that Ohio has a few lavender farms across the state and most are open to the public (at times). Some even plan tours and festivals around this popular plant.
In case you're interested in tracking one down too, here's our list of lavender fields and farms in Ohio. We've thrown in lavender festivals and events for each farm as a bonus!
Jump to: Southwest Ohio Lavender Farms | Northeast Ohio Lavender Farms | Northwest Ohio Lavender Farms
When Do Lavender Fields in Ohio Bloom?
While warmer states have blooms as early as May, Ohio's lavender typically blooms in June or July. Some varieties will bloom more than once in a season which can result in blooms throughout the summer. Check out the individual farm listings below for farm specific blooming details.
Weather does play a huge part in the timing of blooming plants so be sure to check individual farms before you head out.
Lavender Farms in Southwest Ohio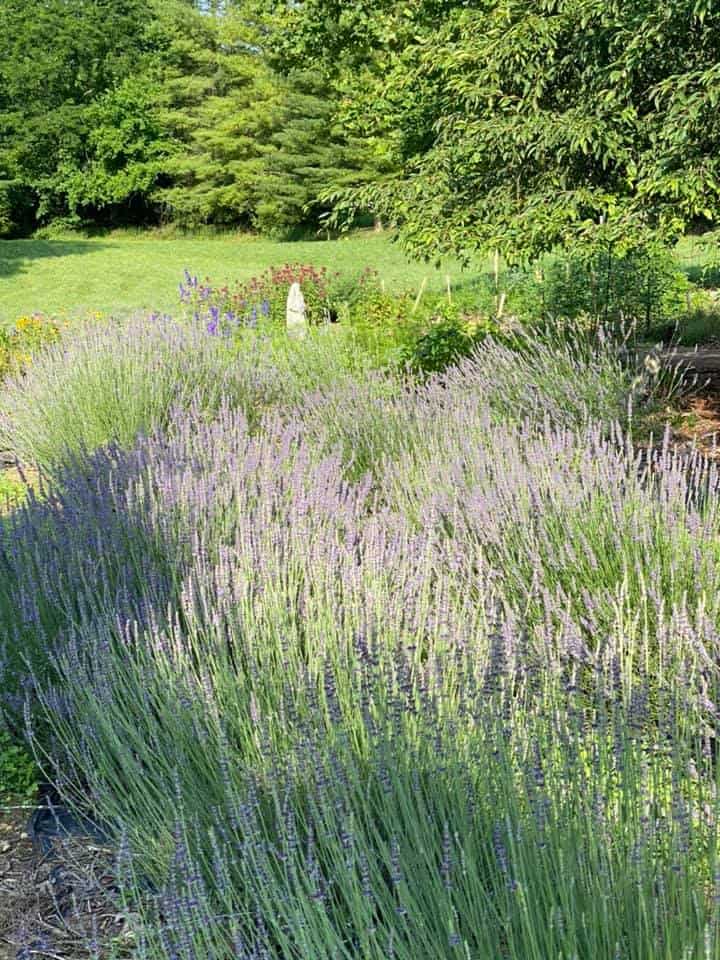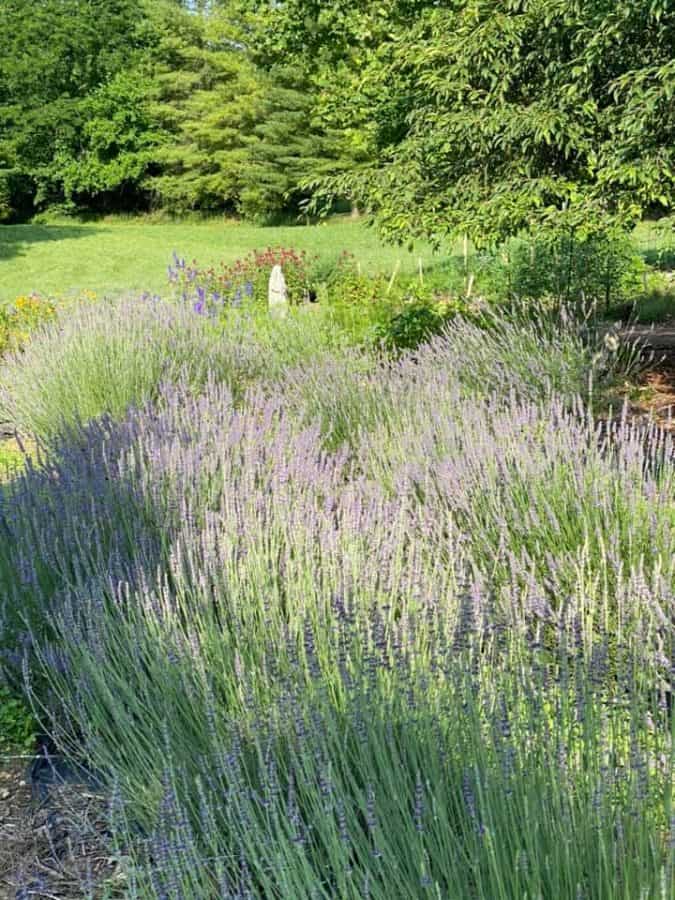 What happens when two sisters visit a small lavender farm in Oregon? They get inspired and open their own lavender farm in Ohio! This working farm includes the fields, a spot for a light lunch, a small shop, and more.

Bloom Times for This Farm (approximate):

One-derings Events for 2022: The farm is open to the public for visits and picking from June through July 9, Thurs.-Sat, 10am-2pm AND July 16-30, Saturdays only, 10am-2pm.

Location: 2195 S. Clarksville Rd., Clarksville, OH 45113
---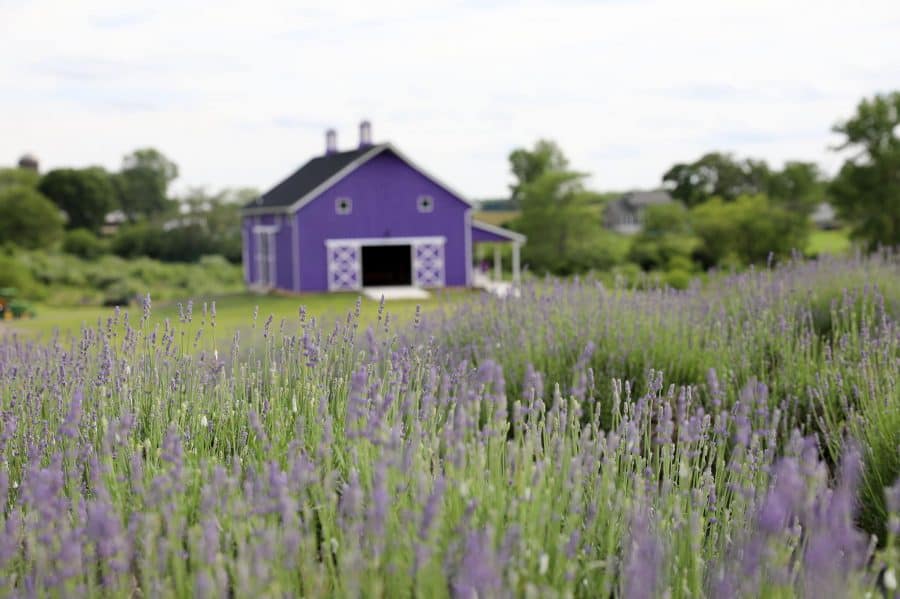 Enjoy 33 rolling acres and 4000 lavender plants at this Enon, Ohio farm. They have nine varieties of lavender.
They typically have U-Pick opportunities in June and early July. Your handpicked bundle should be approximately 100-150 stems of vibrant and fragrant lavender. Bundles are $10 each. No appointment necessary. When you arrive just stop in the gift shop to pay. Scissors, rubberbands, and info on how to pick will be provided.
Bloom Times for This Farm (approximate): June and early July

Sunset Ridge Events for 2022: U-Picks are planned for June and early July. Enjoy yoga class at the farm this spring.

Location: 6360 Fowler Rd., Enon, OH 45323
---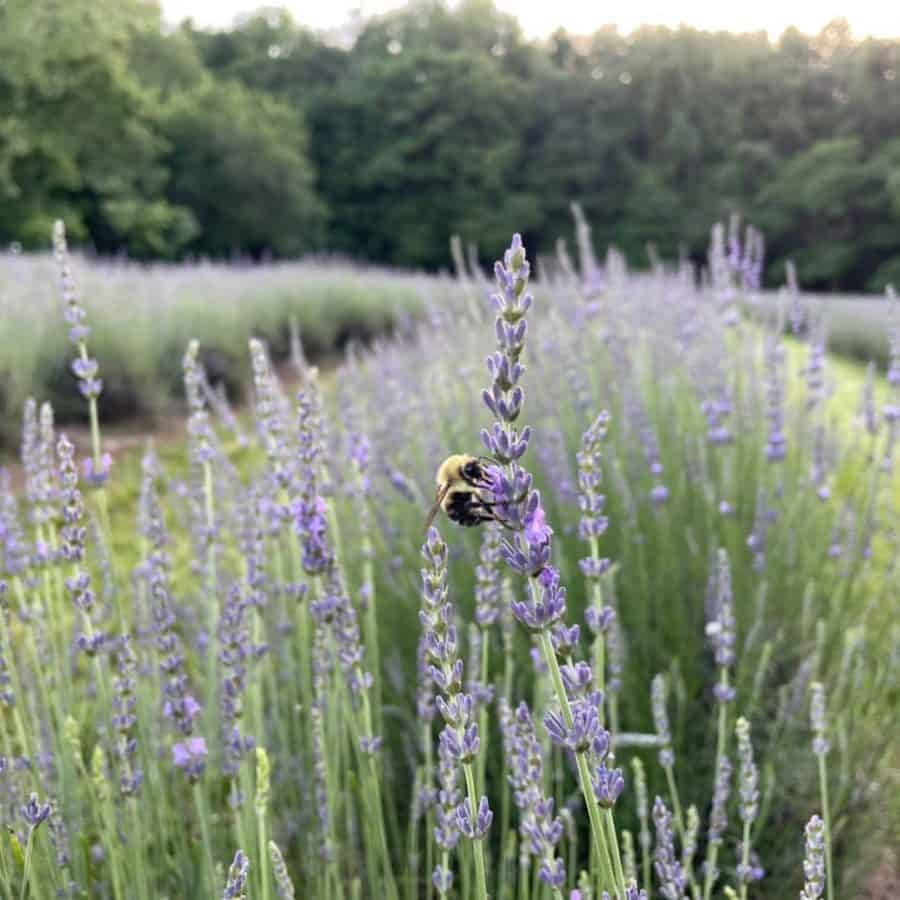 Sunshine Acres Lavender Farm is located at a private residence. As such, it is closed to the public except for a few special events each year during lavender blooming season.

Bloom Times for This Farm (approximate): usually late June through July
Sunshine Acres Events for 2022: Their U-Pick events begin Friday, June 24, 2022. They are open on select days from 6-24-22 through July 24. You must reserve a time slot online to be sure there's some lavender left to pick when you arrive! Check out their schedule here. They are also hosting one VIP Night on June 22, benefitting Cancer Free Kids.
Parking Tickets (which are valid for one car load to park and enter the farm) go on sale May 7, 2022 at 8am.
Location: 2471 Moore-Saur Road, Morrow, OH 45152
Northeast Ohio Lavender Farms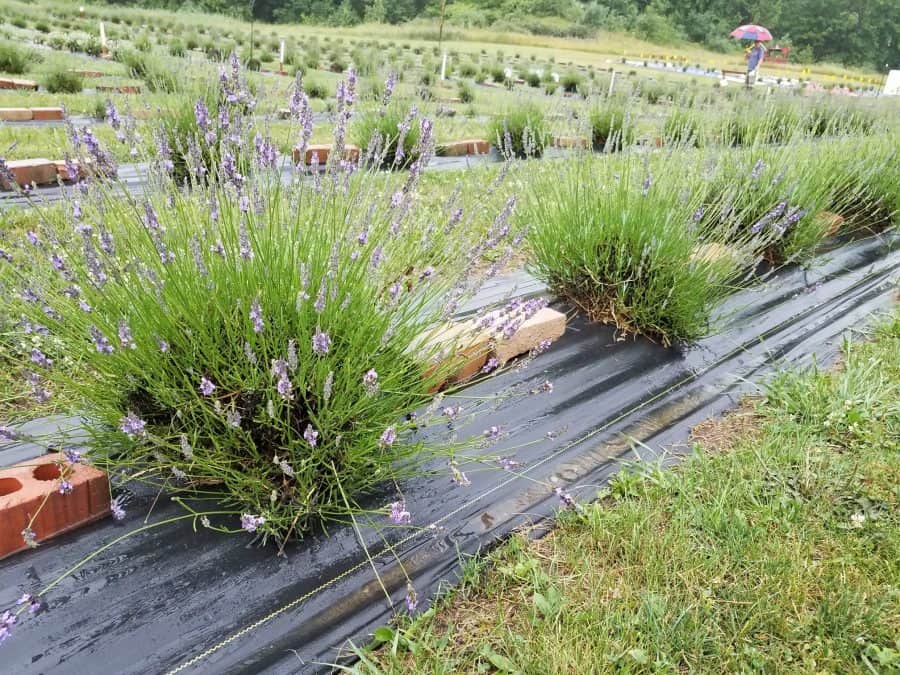 Lavender Trails
One of our newer lavender farms in Ohio, these fields belong to husband and wife duo, Jim and Amy Duxbury. They have a four acre plot (that's over a mile of lavender!) in an industrial park in Orrville, Ohio. They've planted 8 different species including white, pink, and several shades of purple.

Bloom Times for this Farm (approximate): usually mid-summer / July

Lavender Trails Events for 2022:
Vendor Sundays are happening on July 10 and July 17, 2022 (dozens of vendors, food trucks, craft tables, etc.)
U-Pick is every day from July 1 – 31, 9am – 6pm (you can buy tickets online)

Location: 360 Collins Blvd., Orrville, OH 44667
---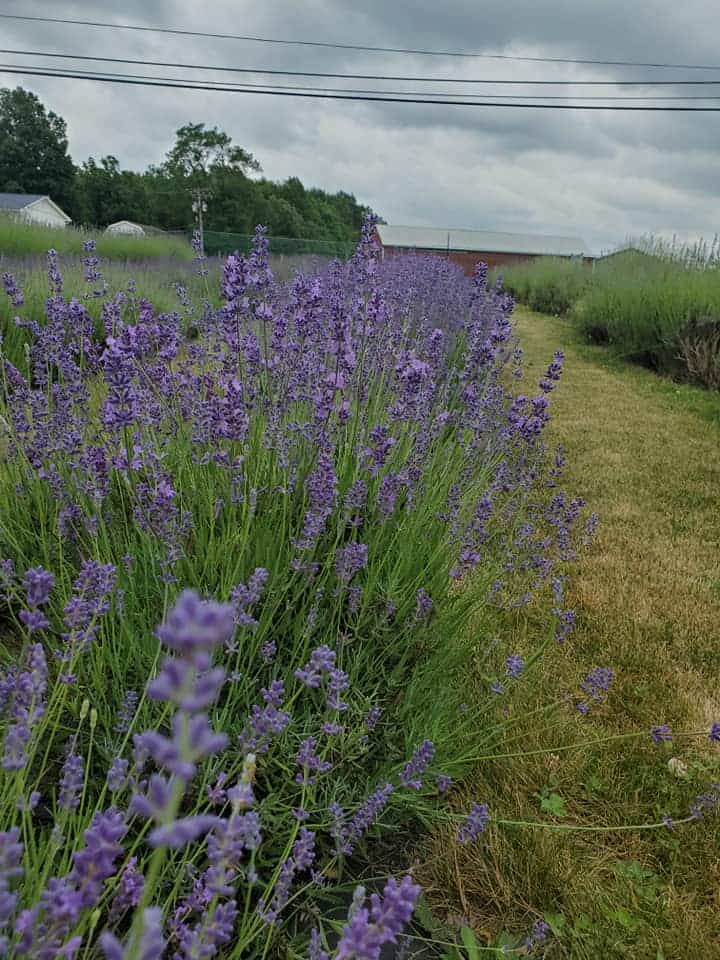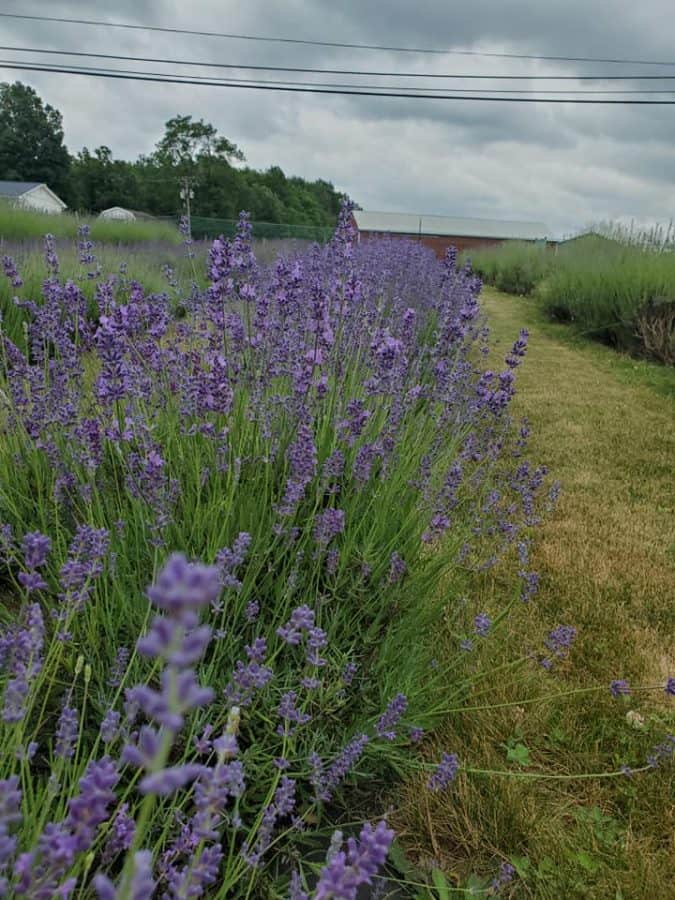 Luvin Lavender Farms
This family owned farm showcases almost 6000 lavender plants and 20 different varieties across the 2.5 acres of display gardens! They have all kinds of colors: deep purple, light purple, white, and pink.

The 48 acre farm has been in the family for more than 100 years. Over the years they've grown all kinds of flowers, fruits, and food to support the farms and family.

The family chooses a theme for the gardens each year. The 2022 gardens will be "dedicated to our military, police and first responders, The Freedom Convoy, and medical personal that stood strong; also to you, the everyday hero, who supported your family , friends and went to work or stayed at home and took care of your family."

Bloom Times for this Farm (approximate): Peak blooms are usually in July

Luvin Farms Events for 2022: TBA (as of 3-2022)

Location: 5861 Middle Ridge Rd., Madison, OH 44057
---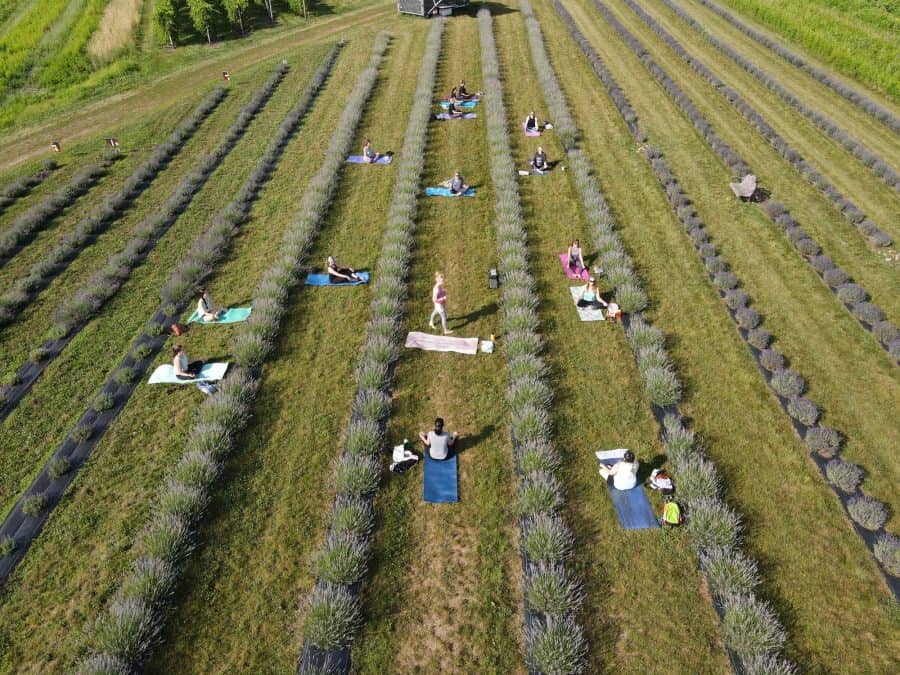 Maize Valley is a lavender farm but it's also a winery and a craft brewery! This 750 acre farm has 16 beers on tap, over 25 wines, a deli and bakery, a year round event calendar, and more.
Bloom Times for this Farm (approximate):
Maize Valley Events for 2022: Lavender Festival is schedule for June 25 and July 2, 2022.
Location: 6193 Edison St NE, Hartville, OH 44632
Northwest Ohio Lavender Farms
---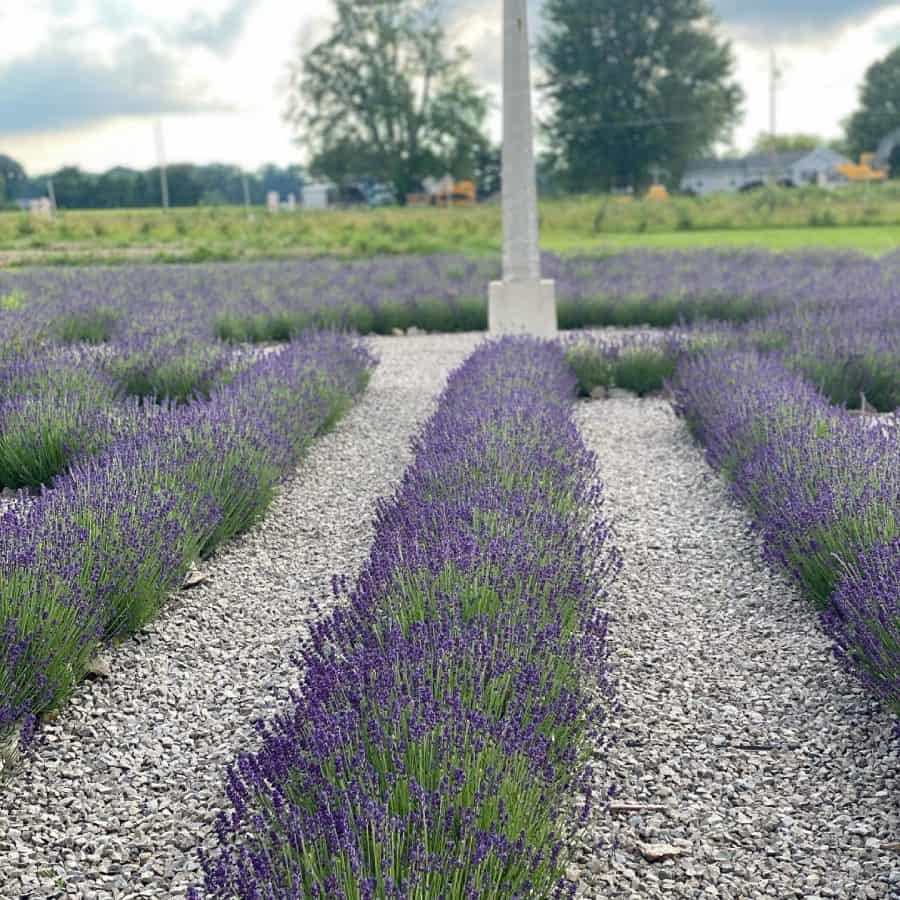 Schooner Farms has a variety of farm crops and offers a variety of events but July is Lavender Month at Schooner Farms and that means U-Pick opportunities for their 9 varieties of lavender. The varieties will bloom at different times, allowing them to offer blooms all summer long.

Bloom Times for this Farm (approximate): typically late June / early July through September

Schooner Farms Events for 2022: They offer a variety of classes in 2022 including a Lavender Distillation Demo, Herbs 101, wreath workshops, a sachet workshop, kitchen witchery workshop, and much more. Sounds like a perfect girls trip to me!

Location: 14890 Otsego Pike, Weston, OH 43569
Can I Dry and Save My Lavender?
After your visit, be sure to save and dry your lavender sprigs. Simply gather the stems together, wrap, and tie. Hang the sprig in a dry, sheltered area (garage, basement, etc.) until dry.
Dried lavender is very fragrant. Use it to create sachets, use it to adorn packages, hang it an open window, tuck it under the car seat… put it anywhere you'd love the scent.