Disney Animation: Immersive Experience is coming to Columbus, Ohio in the spring of 2023! Showcasing the animation behind our favorite Disney movies, this immersive event looks like it might be a road trip worthy adventure for all the Disney fans out there!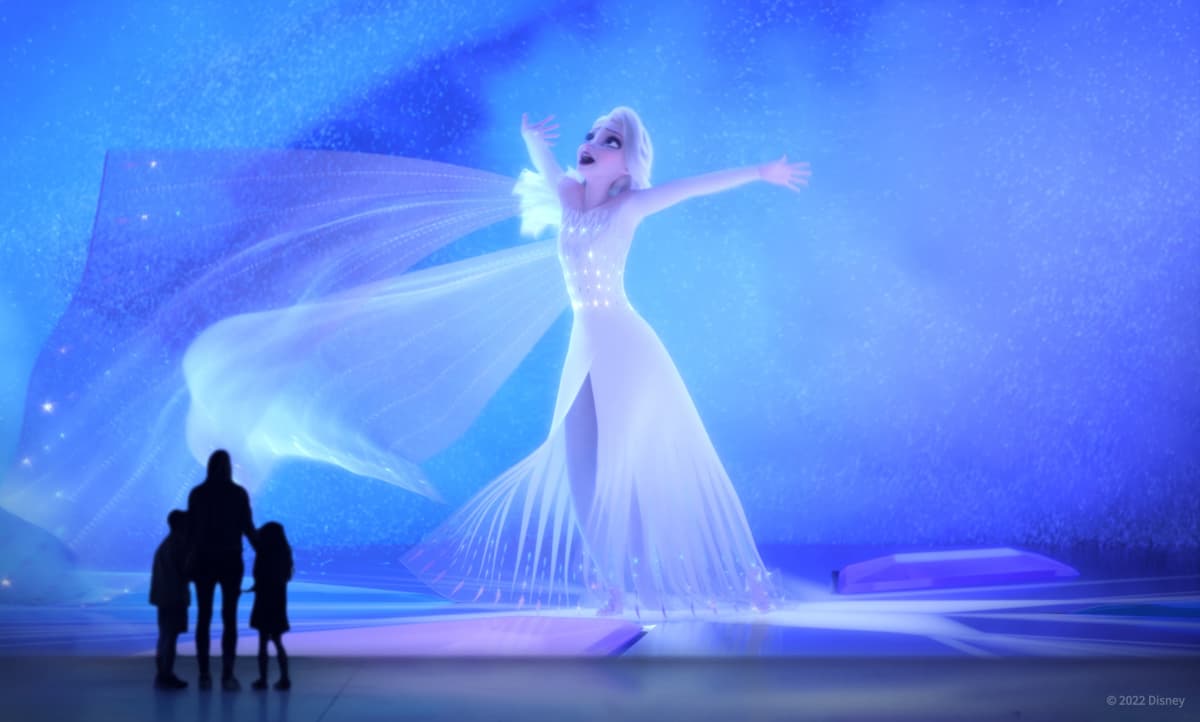 See the Disney characters come to life at the Lighthouse Artspace in Columbus, Ohio starting April 6, 2023. The venue will be transformed for this new immersive Disney Animation Experience which is centered on the animations, stories, songs, and magic of Disney.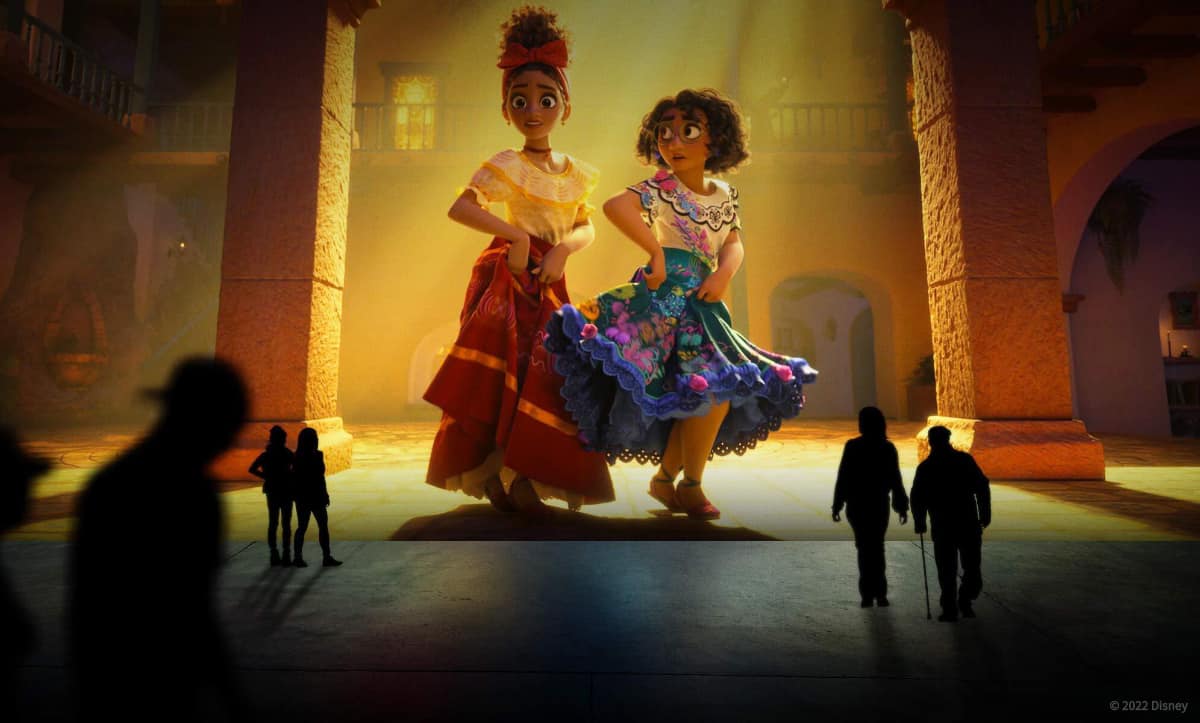 Feel like you're part of the magic as you step inside the greatest films of Walt Disney Animation Studios. Enjoy a carpet ride with Aladdin and Jasmine, go into the Casita with Mirabel from Encanto. Head to Pride Rock with Simba and Rafiki…. and so much more!
From the Disney movies you grew up with to the newer animated Disney films, there's sure to be something for everyone in this 360-degree immersive experience!
As you enter the venue you'll be transported into the world of Disney Animation Studios. Immerse yourself in all things animation as you wander through the galleries to see animator's sketches, an animator's desk, storyboards, and more.

You'll then proceed into the projection area where the animations come to life in front of your eyes.
"Just imagine journeying through Zootopia with Judy Hopps, diving to the ocean floor with Ariel, flying on a magic carpet with Aladdin, and stepping into Casita with Mirabel and the family Madrigal. This is where the Disney Animation: Immersive Experience will take you."

Corey Ross, Lighthouse Immersive founder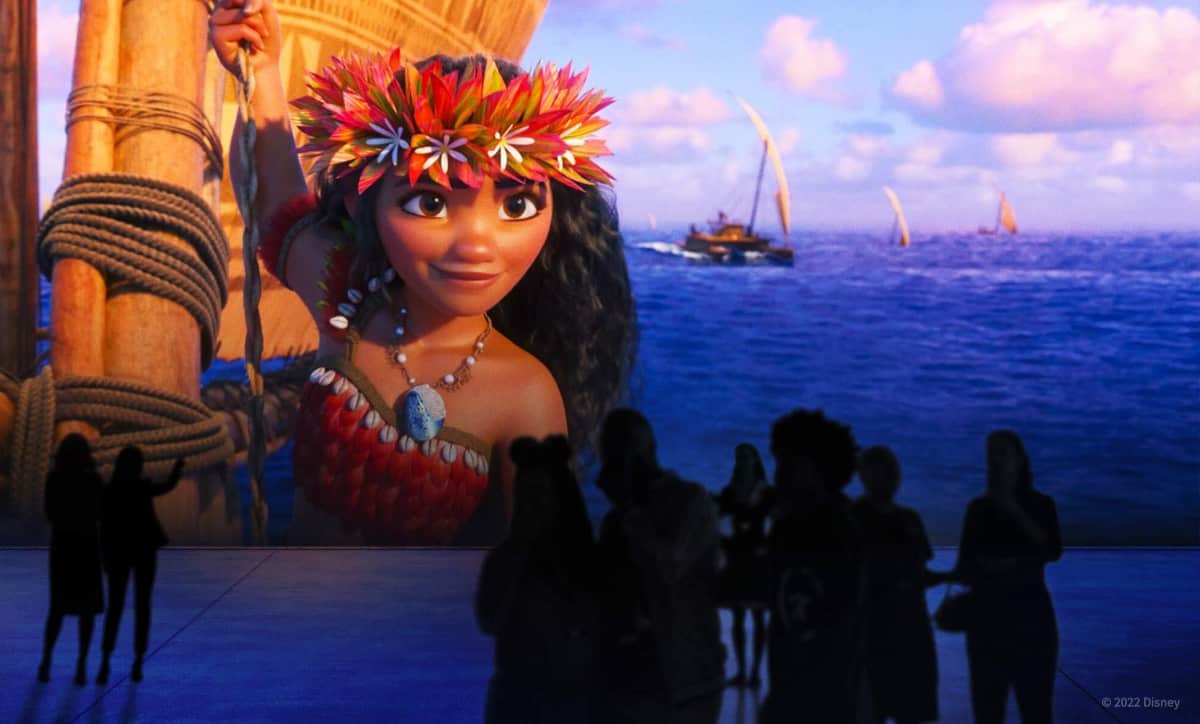 This event is a joint effort from Walt Disney Animation Studios and Lighthouse Immersive. You might be familiar with Lighthouse Immersive who produced the popular The Immersive Van Gogh exhibit (recently here in Cincinnati).
"It's a dream to bring the best of animated storytelling together with the top experts in the immersive art experience. We can't wait for audiences around the world, of all ages, to experience the great moments from our legacy of feature films in this incredible way."

Clark Spencer, president, Walt Disney Animation Studios
---
Learn more about the Disney Animation: Immersive Experience here.
Disney Animation: Immersive Experience will be in Columbus, Ohio starting April 6, 2023.
Timed tickets are sold online. Be sure to check out the dates of your choice soon – the show is likely to sell out.