I never knew how much I loved Nepali cuisine until I lunched at Bridges Nepali on Court Street! Wow, folks, this is one spot you need to try.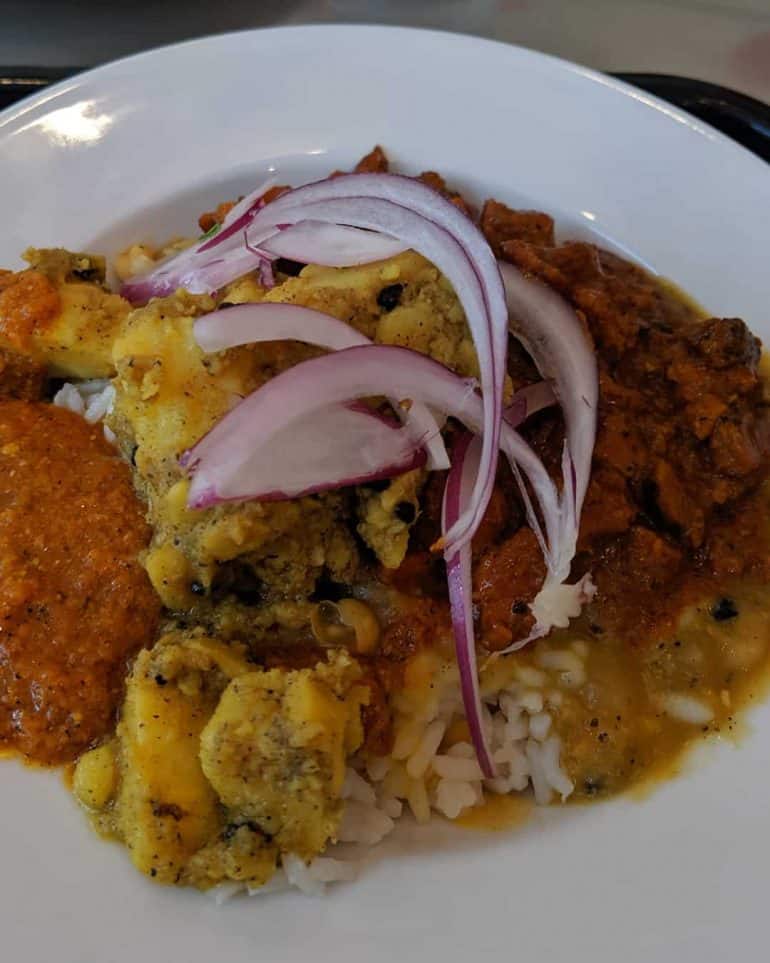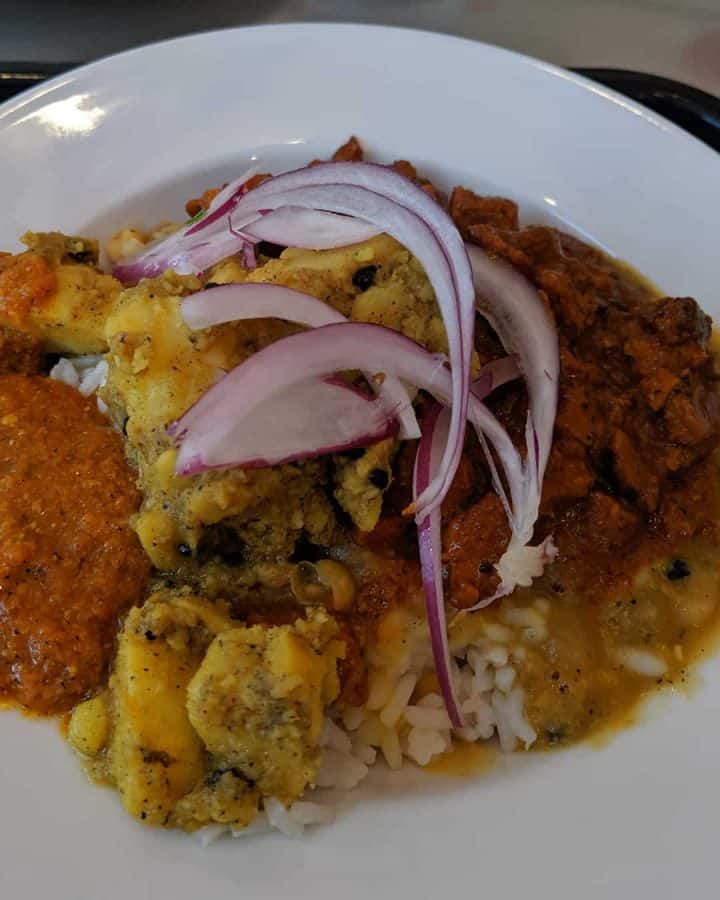 Bridges Nepali Cuisine is a new-to-downtown spot (opened in late July, 2019) located on Court Street, just west of the court house.
I met a few friends there for lunch and we were served by Ash Chipalu who owns the restaurant (along with his parents). They are all from Nepal and, lucky for us, they brought their authentic South Asian cuisine right along with them!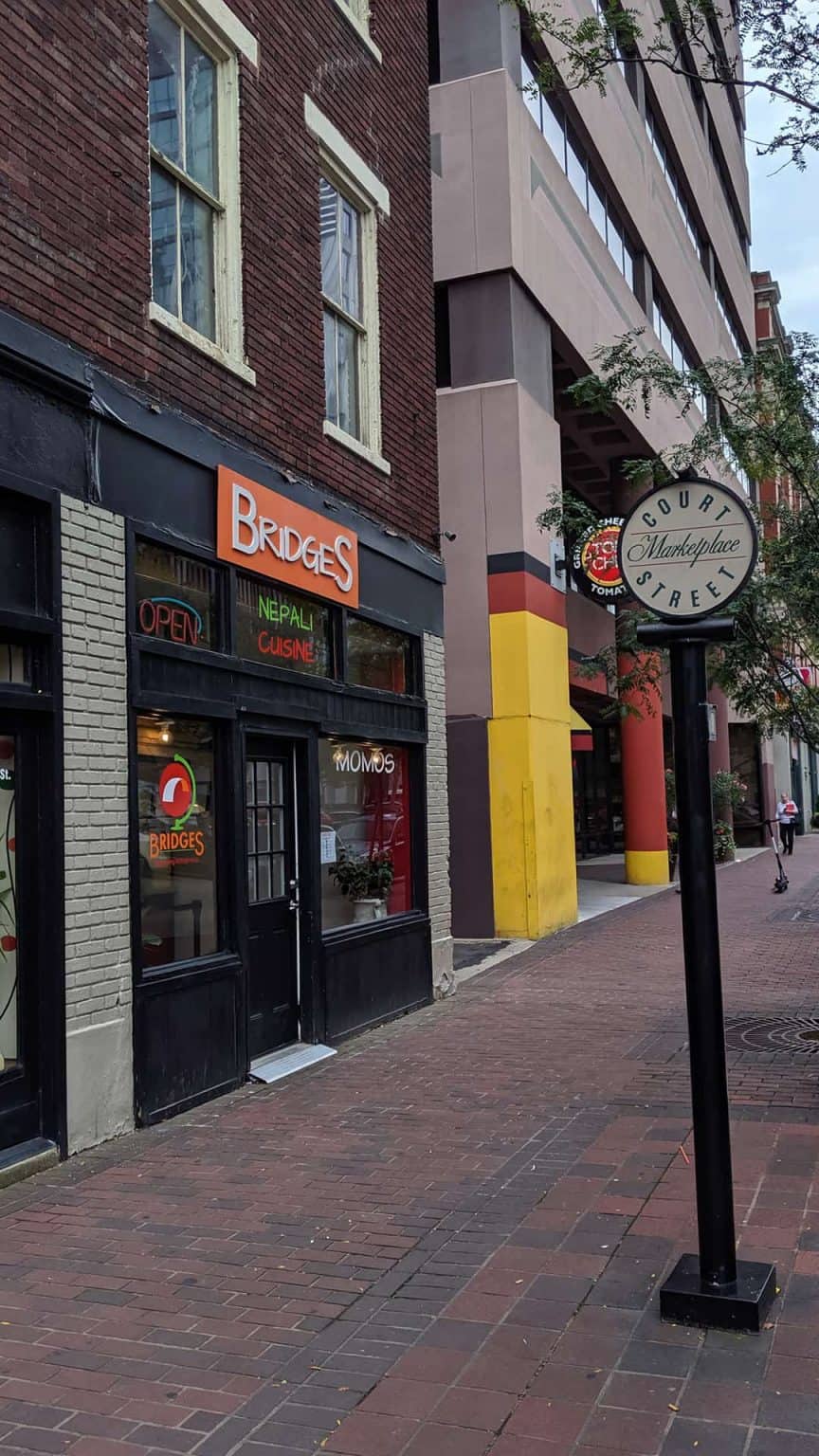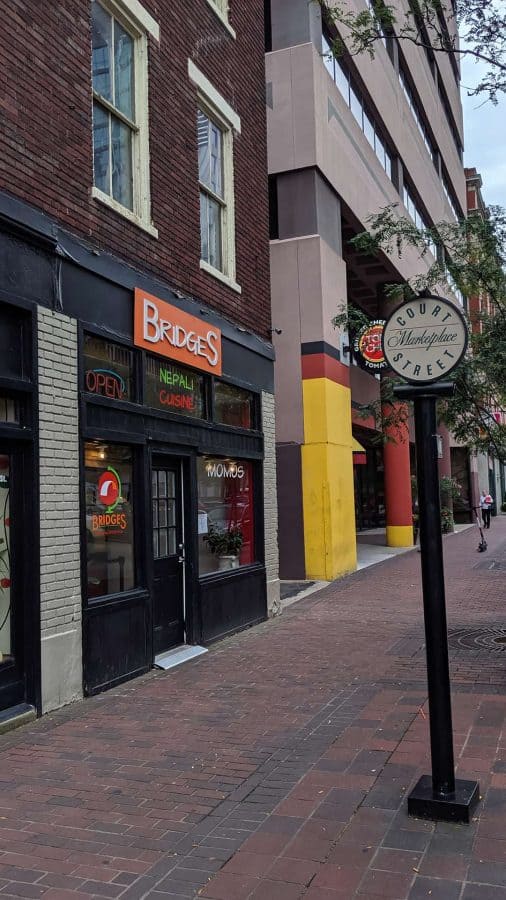 Nepal is located between India and China and it's easy to see those influences in dishes like chicken tikka masala (top/above) alongside momos (wonderful steamed dumplings that we found to be similar pot stickers, below).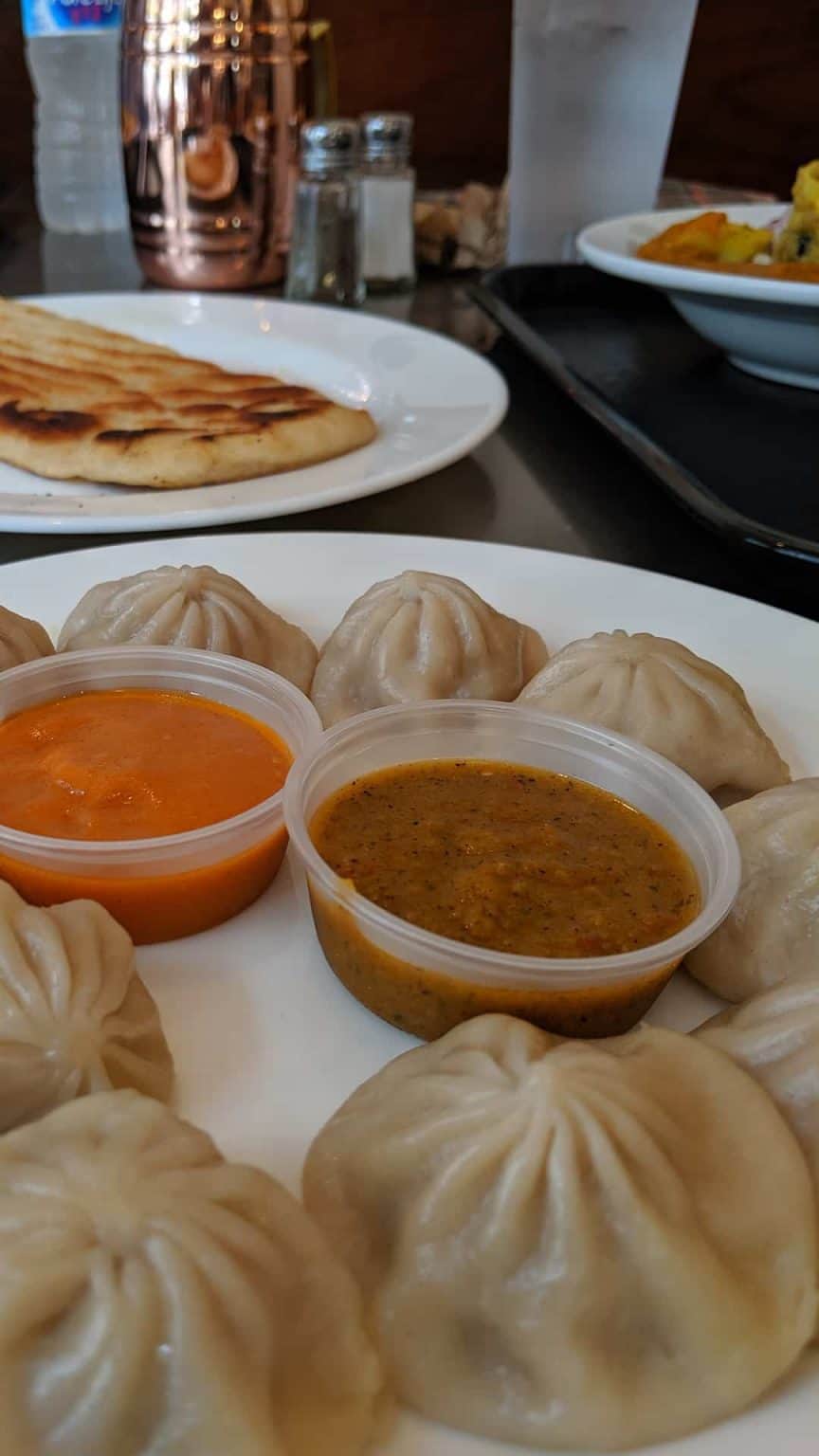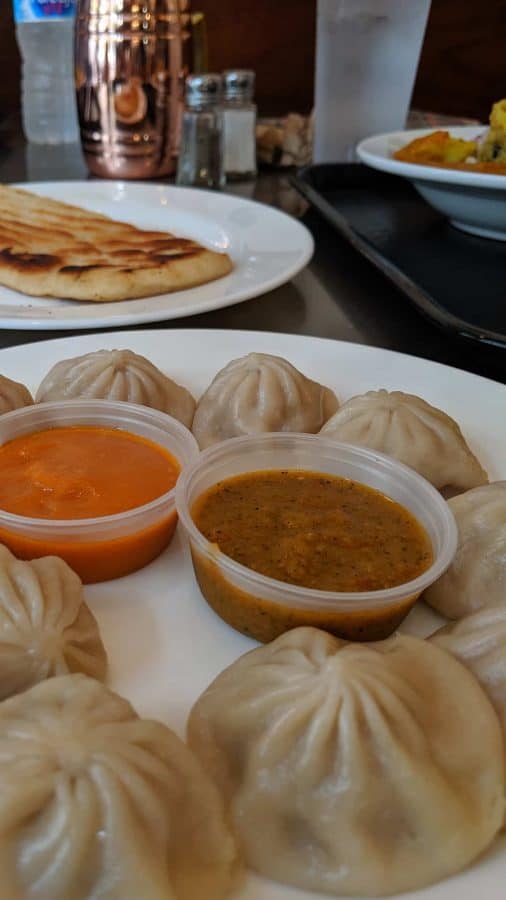 As you walk in you'll find a counter where they'll assist you in building your own bowl.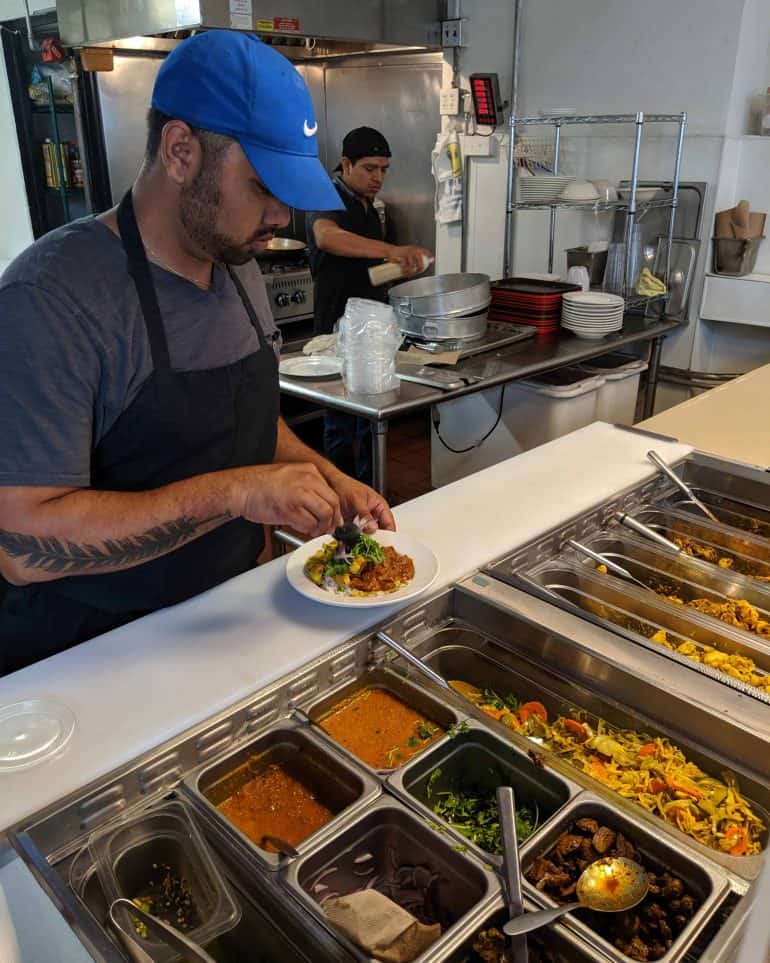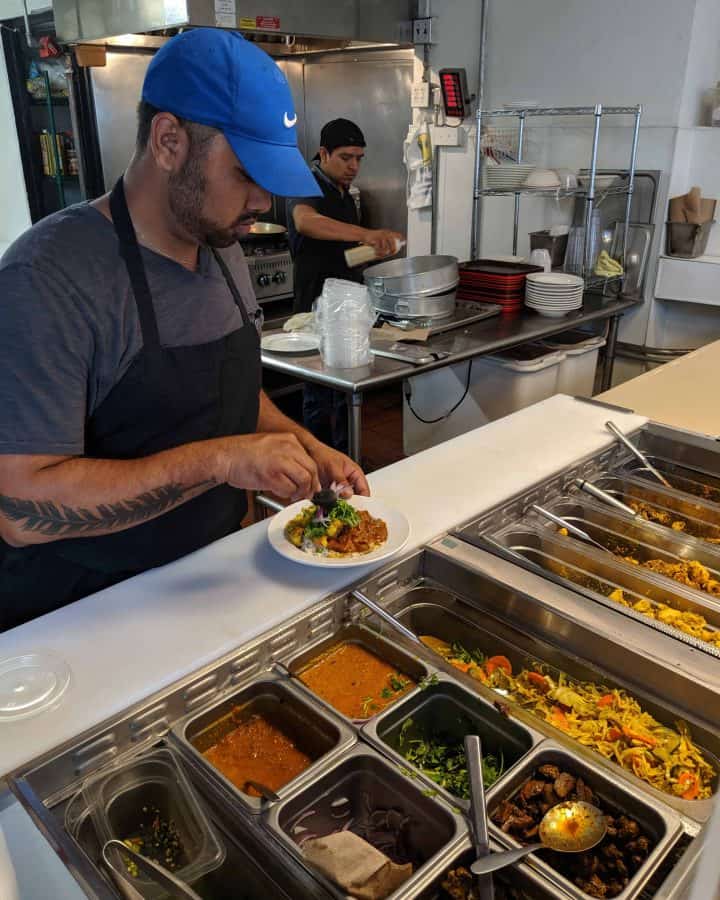 Choose from white or brown rice as a base. Add in yellow lentils or yellow peas and then move on to chicken tikka masala, hakku chuala, or pork chilli. Top it off with a mixture of vegetables, aloo jhol (bamboo curry with black eyed peas and potatoes), aloo wala (potatoes marinated in Nepali spices), and/or mushroom chuala (grilled mushrooms). They also have sauces (I had them give me half spicy and half mild – so good!), cilantro, and red onions too.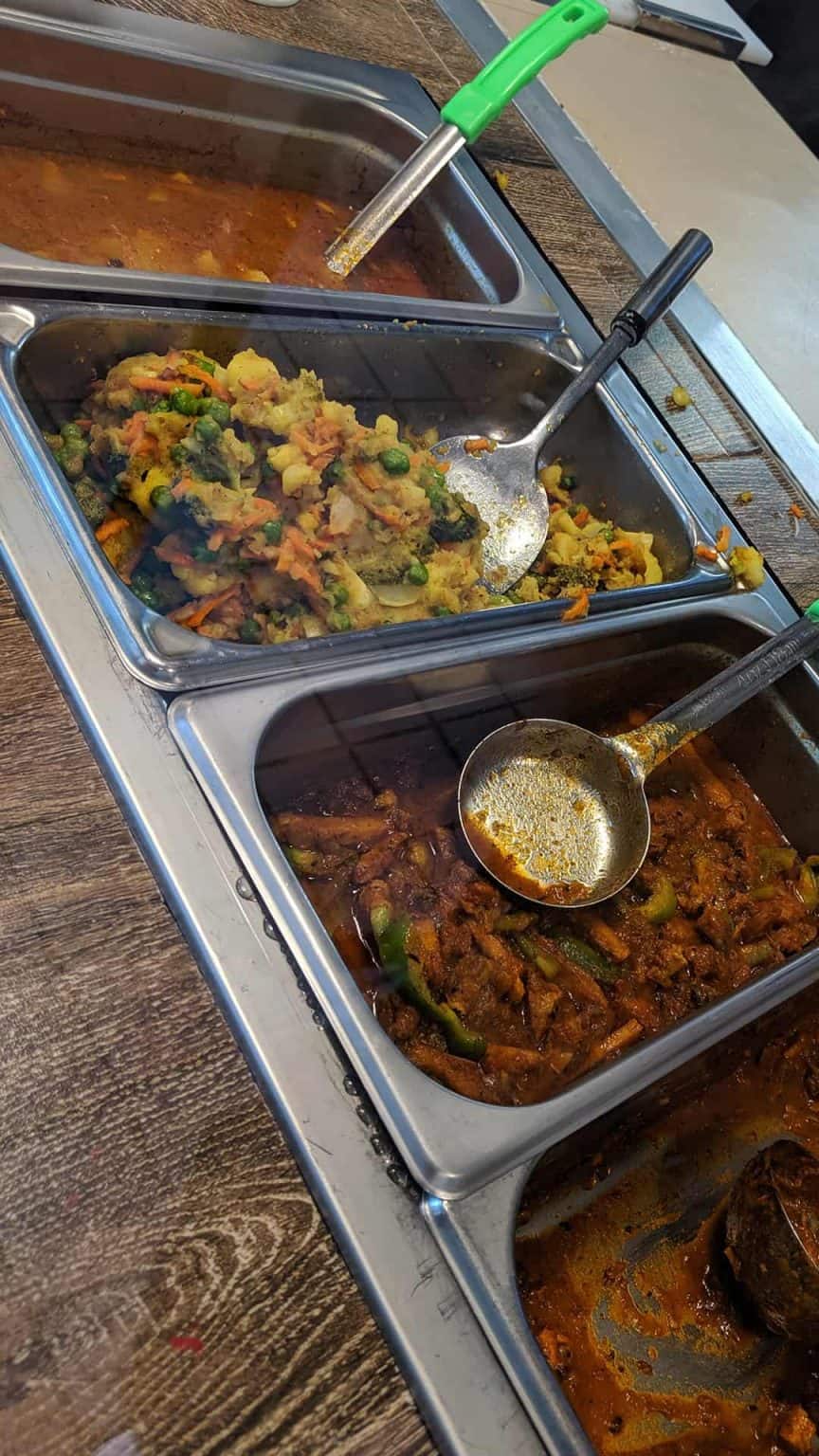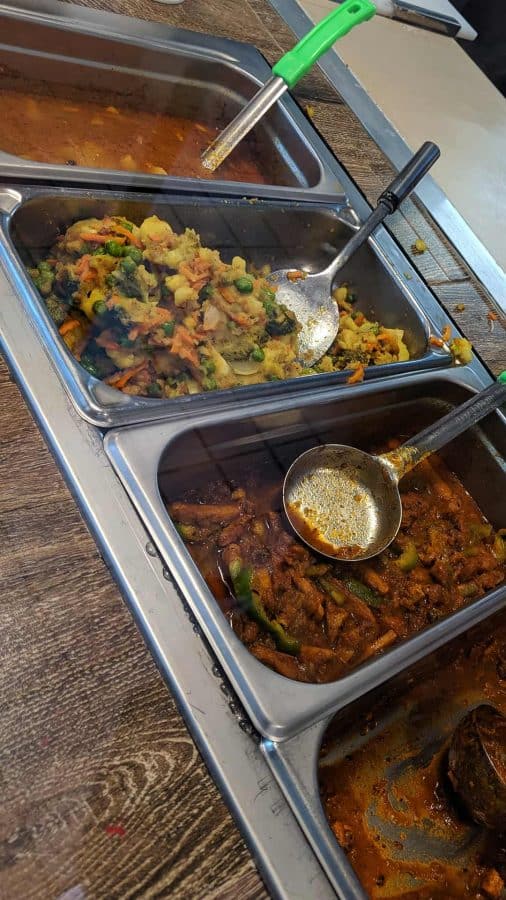 They are currently open for lunch, 11am-3pm, Monday-Saturday. Ash said they hope to extend their hours at the downtown location soon.
They do have space to dine in but it's a relatively small space (not pictured are a few tables in the room off to the right).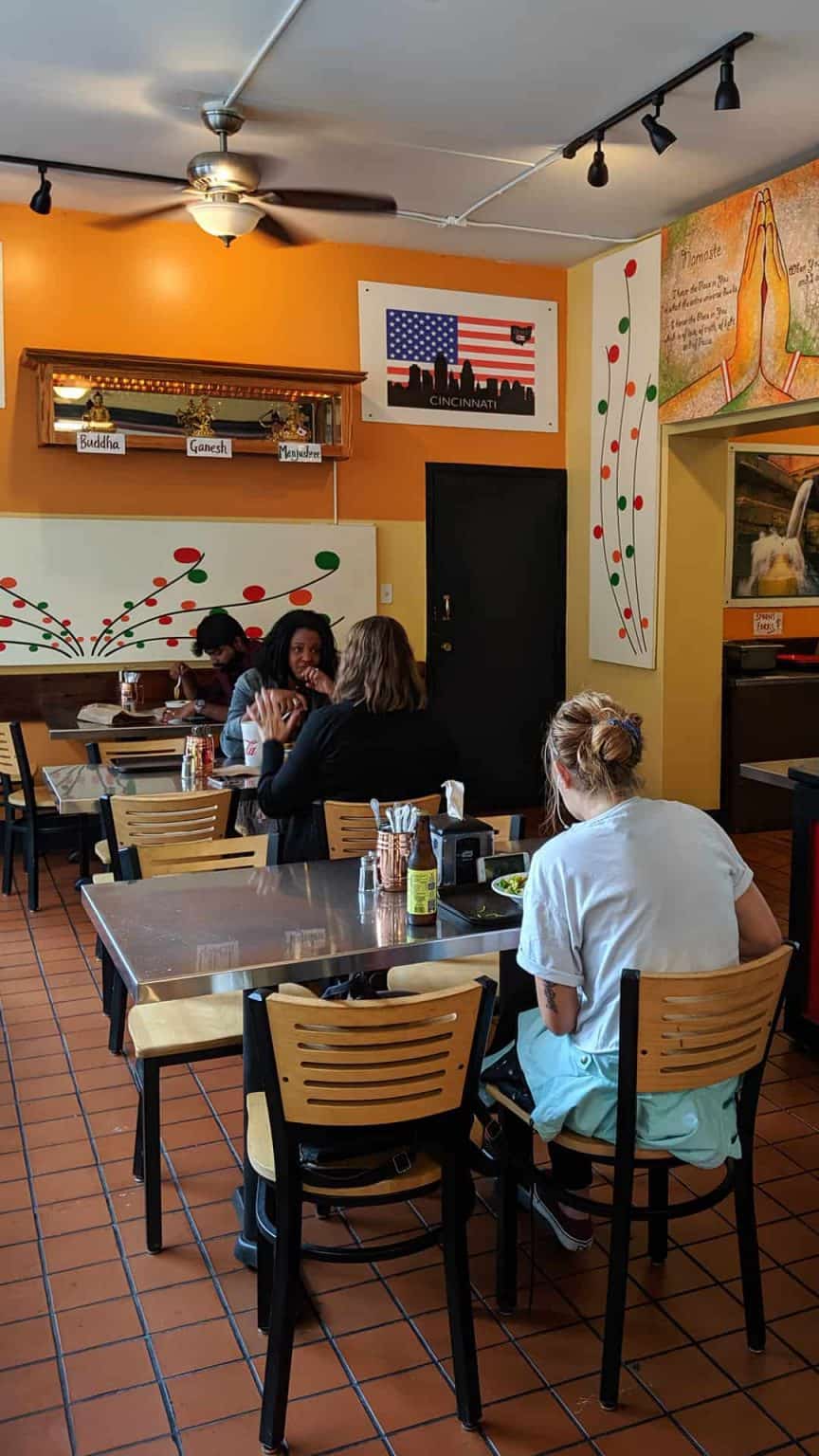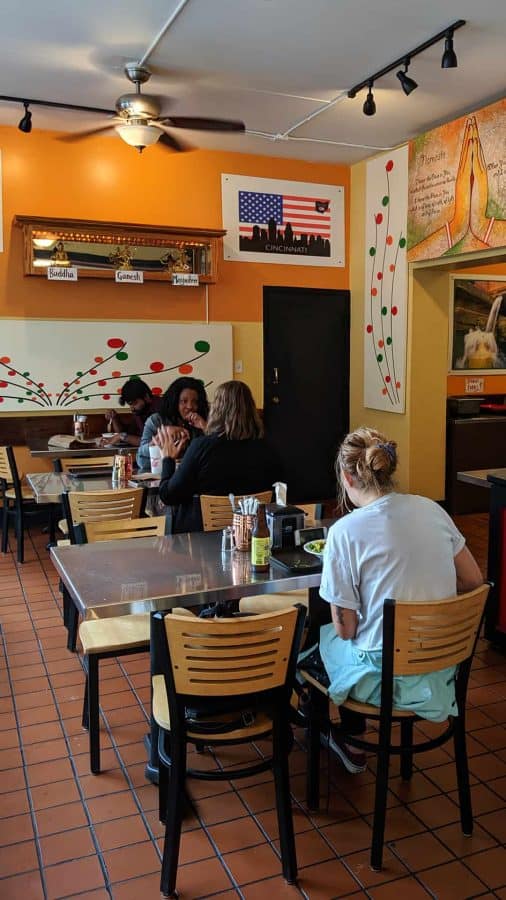 Bridges Nepali Cuisine is located at 133 Court Street, Cincinnati, Ohio 45202
You might also like to visit Bridges Nepali Cuisine's original location is in Northside or try to catch them at a pop-up event at Fountain Square.