If you grew up in Cincinnati in the 70s, these will need no introduction – Cincinnati Zoo Talking Storybook Keys!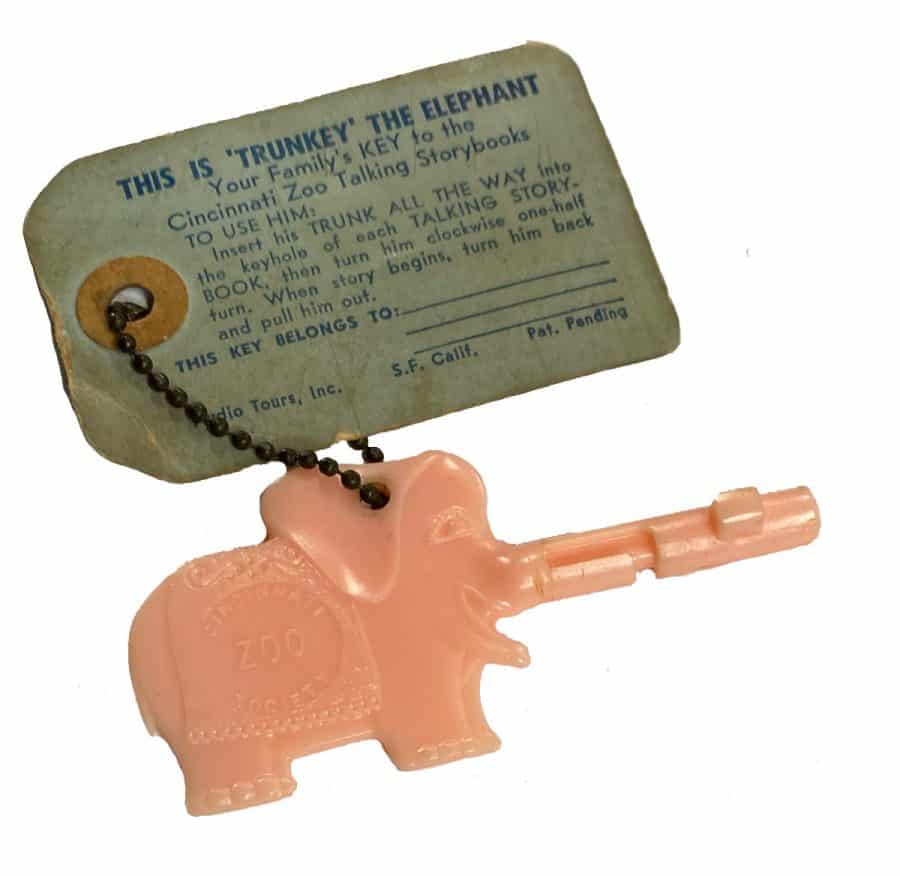 Yes, the Cincinnati Zoo Talking Storybook keys are back to share with a new generation!
Zoo-goers can insert and turn their new Zoo Keys at 20 different boxes around the park to hear tales of nearby plants and animals.
"Through the years, visitors have asked us over and over to bring back the Zoo Keys," said Cincinnati Zoo director Thane Maynard.  "We listened and are happy to offer this fun, simple activity that families can enjoy together."
Interesting tidbit: Do you have an original Talking Storybook key? Go on the hunt and find it because, yes, the original keys do work for the new boxes!
Here's where you'll find the Zoo Keys Story Boxes….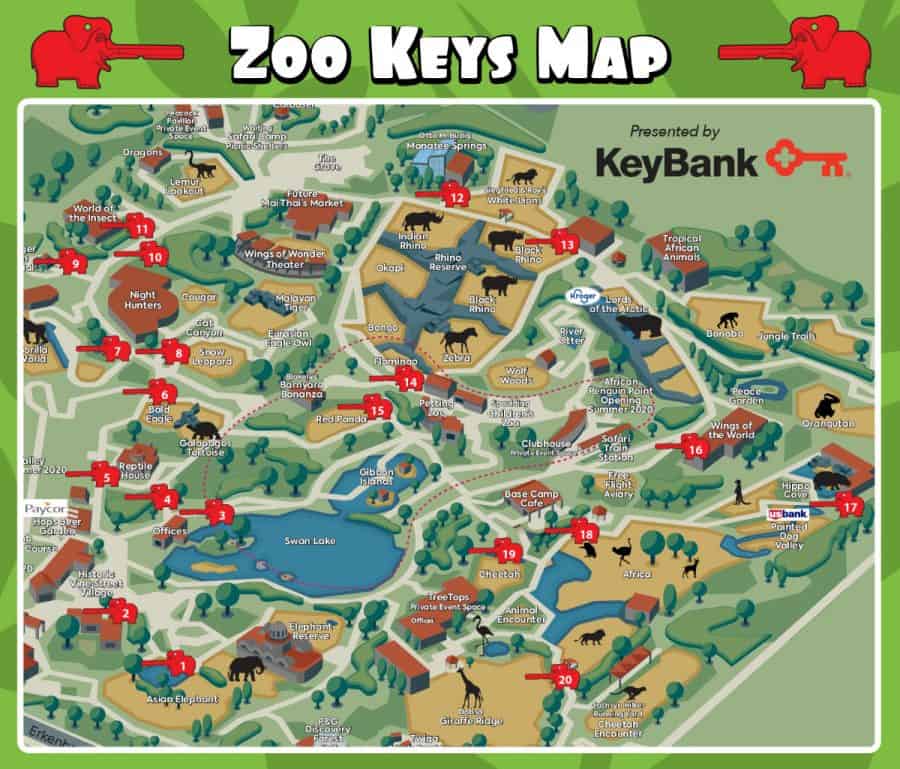 The new, bilingual boxes feature two keyholes, allowing visitors to choose to listen to tales in English or Spanish. The English version of the stories are narrated by Cincinnati Zoo director Thane Maynard and the Spanish versions were translated and recorded by the head of the Zoo's Cat Ambassador Program.
Keys are $3 for members and $4 for nonmembers. You only need to purchase one key to unlock all 20 stories (in both English and Spanish) and you can save the key to use for future visits. The keys are available at the ticketing windows and at the train station.
Staying true to zoo's environmental efforts, the boxes are solar powered and the keys are made of recycled plastic.
The zoo is planning to release a new animal key every year. This year's key is the red "Trunkey" the Elephant.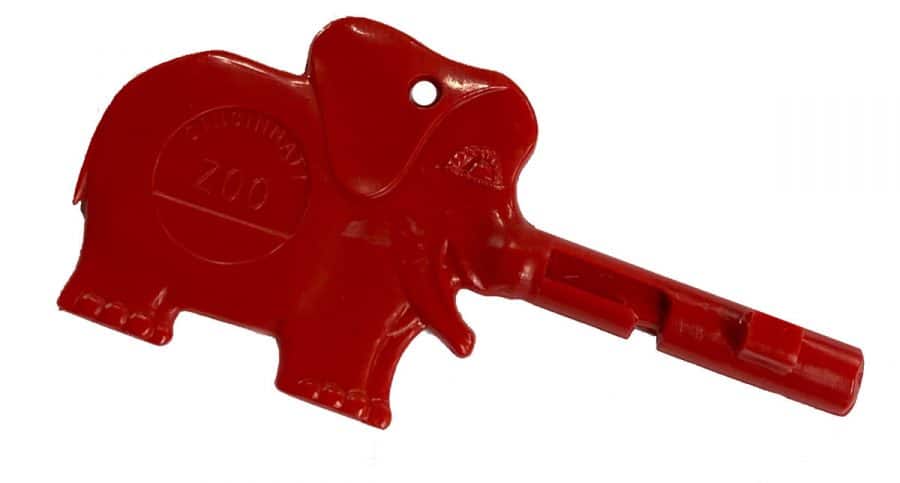 Headed to the zoo? Don't forget – you will need to purchase your zoo tickets online and in advance for 2020. Find more information about visiting The Cincinnati Zoo here.