Halloween is almost upon us! If you're looking for some ways to get some extra use out of those Halloween costumes, check out these Greater Cincinnati "Trunk or Treat" opportunities.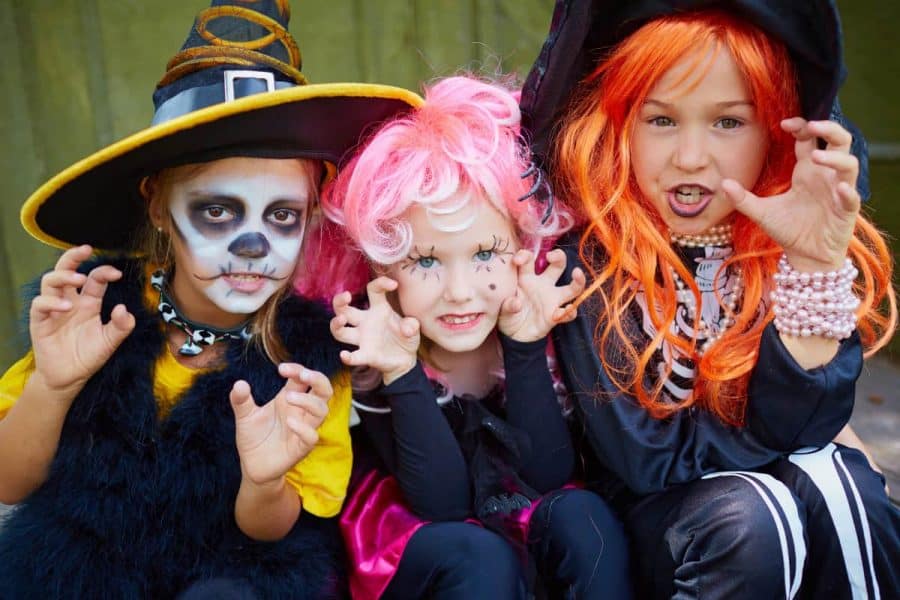 All of these events are for 2019. Keep in mind these events may be canceled in rainy weather so check before you "costume up"!
Did we miss your Trunk or Treat? Let us know via email here.
October 12: Trunk 'R Treat Fall Festival at Beech Acres Park (Anderson), 2-4pm
Kids in costumes, music, games, prizes and candy combine for this annual event. Families stroll around the oval at Beech Acres Park while kids 'trunk 'r treat' at classic cars decorated with Halloween flair and other 'spooky stations'. Pets are not permitted. Activity ticket sales end at 3:30 p.m. $5 per child (age 10 years and under)
October 18: Trunk or Treat at Dater High School (Western Hills), 6:30pm
October 18: Fall Festival at the Duck Creek Y, 6-8pm
There will be trunk-or-treat, games, crafts, food and School of Rock will be performing. Come see us and bring all your friends.
October 19: Holy Ghost Wiener Roast + Trunk-R-Treat, 5-7pm
Families and children of all ages are invited for hot dogs, Trunk-R-Treating, hay rides, games, and a bounce house. The community is invited for this free evening of fun. Costumes are encouraged and all are welcome.
October 19: Trunk or Treat with The Calvary Church (Forest Park), 4-6pm
Over 25 themed trunks, free hot dogs and tea, free popcorn and cotton candy.
October 19: Trunk or Treat at Columbia Intermediate School (Mason), 4-7pm
Stop in anytime from 4-7 pm for several dozen decorated cars/trucks, Inflatables, face painting, food trucks, "out of this world" guests and TONS OF CANDY! Admission and participation at the event is FREE. Papa John's and Funnel Vision will be selling pizza and funnel cakes respectively.
October 19: Trunk or Treat from iKids and Impact Life Church (Ft. Thomas), 4-6pm
They'll have decorated trunks passing out all kinds of treats (candy and non-candy), special "guest" trunks from the community, contests for best trunk and best costume with awesome prizes, and lots of fun!
October 19: Trick or Treat with Ft. Wright CrossFit, 5-7pm
They will have several tables set up that children can visit and get candy, food, refreshments and even play games. This is just like trunk or treat, except it's inside the gym! This is a FREE event for the community, you do not have to be a member of the gym to attend! Please purchase a free ticket to RSVP! All ages are welcome to come!
October 19: Tricks and Treats at Dillonvale Shopping Center, 12-3pm
Bring the kids to enjoy this annual trick-or-treat event at Dillonvale Shopping Center. From 12 pm to 3 pm, kids can visit merchants and get candy! Happy Halloween!
October 19: Trunk or Treat at the Fairfield Family Y, 12-2pm
Come in costume and trick or treat at the Y! We will have crafts, vendors, food and more! This is open to the community so bring a friend!! COSTUME CONTEST @ 1:30! Prizes for the winning costume!
October 22: Trunk or Treat from ABC Early Childhood Learning Center (Dry Ridge), 6:30-8pm
October 22: Sharonville Parks and Rec. Trunk or Treat, 4:30-6:30pm
Join the Recreation Department as they host their first ever Trunk or Treat! Wear your best costume and trick or treat through the parking lot and get some yummy candy! This event is FREE and open to everyone.
October 24: Skatetown USA and Midwest Cheer Elite (West Chester), 6-8pm
There will be hayrides, costume contests, animal adoptions, over 50 vendors passing out treats, face painting, a concession stand with Halloween treats, and so much more!
October 25: Trunk or Treat Outreach (Vineyard Westside), 7-9pm
They ask people to decorate their cars and pass out candy to the hundreds of kids from the neighborhood who attend this annual event.
October 26: Christ the King Lutheran Church (West Chester), 6:30-8pm
Put on a costume, decorate for your car, bring a few bags of candy, and come for a fun evening with the community in CtK's parking lot. Instead of trick or treating from house to house, Trunk or Treat goes from car to car in a safe, family-friendly environment. All ages are invited! Bring your kids and grandkids. There will be prizes for the best costume and car decorations. Refreshments will be served.
October 26: Dayspring Trunk or Treat (Forest Park), 6-8pm
Bring your family out for a great night of family friendly fun! Enjoy a family friendly movie @ the Bales of Fun Outdoor Theatre, pick a free pumpkin @ the Happy Harvest Pumpkin Patch and enjoy free candy, popcorn & cider.
October 26: Trunk or Treat at Beechmont Ford (Withamsville), 12-2pm
Join in for great cars and Fall Family Fun!! There will be LOTS of Candy, Burgers, and hotdogs!! Come Enjoy the Festivities! – DRESS TO IMPRESS – They will be giving out a special prize for the BEST Costume!
October 26: October Super Saturday Trunk or Treat and Fall Fest at Westwood United Methodist Church, 5:30-7:30pm
Join in for a wonderful evening for the whole family with bonfires, s'mores, hot dog roast, Trunk or Treat, pumpkin painting and more!
October 26: Clippard Family YMCA Fall Festival and Trunk or Treat, 5-6:30pm
Join in for a SPOOKTACULAR good time! There will be a bonfire, s'more bar, popcorn, a bounce house, costume contest, fellowship and fun! Bring your family & friends, the event is free to the community.
October 26: Kid Fest at Withamsville Church of Christ, 5-7pm
They will have trunk-or-treating, a cake walk, bounce house, games, food, and much more!
October 27: Florence Christian Church, 4-6pm
A free, safe and fun alternative to Trick-or-Treat. Join in for the costumes, the candy, the decorations and a hot dog dinner. All free to the community.
October 27: Trunk or Treat at Peddlers Flea Market (Kellogg Ave.), 10am-2pm
Put on your best costume and join in for candy, family, games, food and fun at this "not so scary" truck or treat.
October 28: Trick or Treat at the Library (Kenton County Public Library), 6-7pm
Dress in costume and bring your trick-or-treat bag!
October 29: Community Trick or Treat at Mt. St. Joseph University
Kids of all ages are welcome to stop by the Harrington Center between 6-8pm on October 29. The entrance fee is $1 OR two canned goods per child. All proceeds benefit Anderson Ferry Food Pantry. Parking is free and available in the University's West Parking Lot off Delhi Rd. Tens of thousands of pieces of candy will be given away, so be sure to tell your friends!
October 31: Trick or Treating at Tri County Mall, 4-6pm
Trick-or-Treat with your little ones indoors at participating retailers! This event is open to children 12 and under.
October 31: Northgate Mall-O-Ween, 4-7pm
Free Spooktacular Family Fun & a Costume Contest!