Halloween is almost upon us! If you're looking for some ways to get some extra use out of those Halloween costumes, check out these Cincinnati area Trunk or Treat opportunities.
We've also listed some public spots that are offering Trick or Treat for those of you who might need some extra Halloween fun.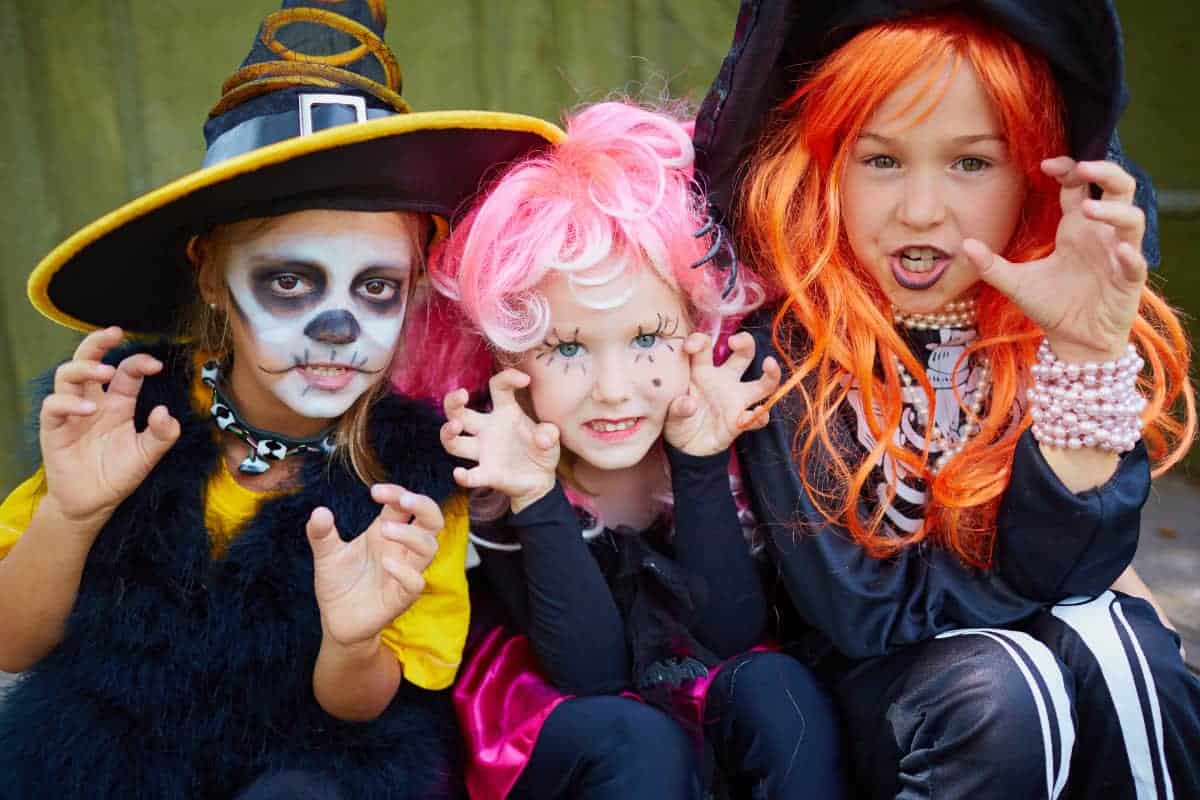 These events may be canceled in rainy weather so check before you "costume up"!
Trunk or Treat 2022
Cincinnati Area Trunk or Treat Locations:
October 8: Trunk or Treat (Pleasant Hill Church), 1-3pm
Join in for their annual Trunk or Treat. Kids up to 6th grade are invited to enjoy carnival games, pumpkin painting, bounce houses, snacks and PRIZES! Kids will go trunk to trunk from 2-3p.m.
October 15: Haunted Village Halloween Party– This free family-friendly event has a spook house, games, prizes, a costume contest, and more, brought to you by Harry Whiting Brown Community Center as well as Pack 60 & Troop 417 of the Glendale Scouts.
October 18: Sharon Woods Trunk or Treat– Sharon Woods, 5-6:30pm
Registration required (no walkups). Dress in your favorite costume, grab your bucket or bag, and then join Sharonville Parks and Recreation and Great Parks for an enchanting evening at Trunk or Treat. Kids of all ages are invited to join in on the candy-collecting fun around Sharon Woods! Trunk or Treat is a pre-registered event with openings every 30 minutes. When registering, select the timeslot you plan to attend.
October 21: Trunk or Treat – Kings Mill Elementary
No additional information.
October 22: Holy Ghost Wiener Roast and Trunk-Or-Treating – Mt Washington United Methodist Church, 5-7pm. Families and children of all ages are invited for hot dogs, Trunk-R-Treating, games, music, and inflatables. Costumes are encouraged and all are welcome.
October 22: MariMac Pumpkin Patch – Join in at W. M. Johnson Hills Park for the MariMac Pumpkin Patch. Little goblins and monsters can Trick 'R Treat along their "not" so spooky trail and enjoy music and s'mores by the campfire. This event requires families to register and reserve a time for their visit. All adults and children attending must register. 
October 22: Trunk or Treat at Asbury United Methodist Church, 10am-noon
Come in your costume (or not!) and have some fun getting candy, playing on an inflatable slide, and looking for Alyssa. There's a prize when you find her!
October 22: Trunk or Treat – Christ the King Lutheran Church (West Chester), 6:30-8pm
Put on your costumes and come to Christ the King's parking lot for Trunk or Treat. Or you can decorate your car and distribute candy. Held rain or shine.
October 26: Trunk or Treat at Winton Rd. First Church of God, 6-8pm
Truck or Treat is back! Bring your little ones for treats and fun!
October 26: Trunk or Treat – Butler County Fairgrounds, 5:30-7:30pm.
Join in for a drive-thru event featuring decorated stations, candy (of course), music and a scavenger hunt! The Hamilton Police and Fire departments will also be in attendance with a real-life fire engine for kids to see and touch.
October 27: Trunk or Treat at Prince of Peace Lutheran Church in Loveland, 6-7pm
See the date on their calendar for the listing.
October 28: Trunk or Treat at Good Shephard Lutheran Church, 5:30-7:30pm.
Children are encouraged to get dressed in their Halloween costumes and walk the GSLC parking lot in search of treats and goodies from the many Halloween-theme decorated cars. Trunk or Treat is open to all kids through the 6th grade.
October 29: Trunk or Treat – Dillonville Shopping Center starting at 3pm
It's an afternoon of FREE Halloween fun including trunk or treat, a bouncy house, food trucks and games and prizes! Wear your best costume!
October 29: Howl-o-ween Hootenanny– ArtsConnect (Springield Township), 12-3pm. ArtsConnect and the Powel Crosley YMCA bring you a fun-filled, outdoor family Halloween celebration! Kids should dress in costume for trick-or-treating with local businesses. Enjoy the no-so-scary hay maze. Kids can pick a mini pumpkin and paint it however they like. Participate in a scavenger hunt, take photos in the Mystery Machine, visit other costumed characters, enjoy a warm cup of hot chocolate and play games led by our Halloween DJ throughout the day! Bring your pet, all dressed up, for the Halloween Pet Costume contest at 2:00 p.m.
October 29: Trunk or Treat – CinCity Harley Davidson (Norwood), 12pm. They will be lining up around the parking lot, all bikes and cars are welcome! It is absolutely FREE! At 2pm they will be doing a kids and adults costume contest- you pick the winners!!! They'll have a food truck, live music, treats, free adult beverages for parents and tons of fun for kids and adults!!! The winner of the kids contest will receive a Halloween goodie basket! The adult winner will be winning a $150 CinCity H-D gift card!
October 31: The Friars Club is hosting Trunk or Treat, 4-6pm. Trunks are decorated, and trick or treaters visit each car trunk for candy! Join in for food, games, prizes, a costume contest, and more!