It's Day 323 of "365 Things to do in Cincinnati" and we just returned from a wonderful tour at Spring Grove Cemetery and Arboretum.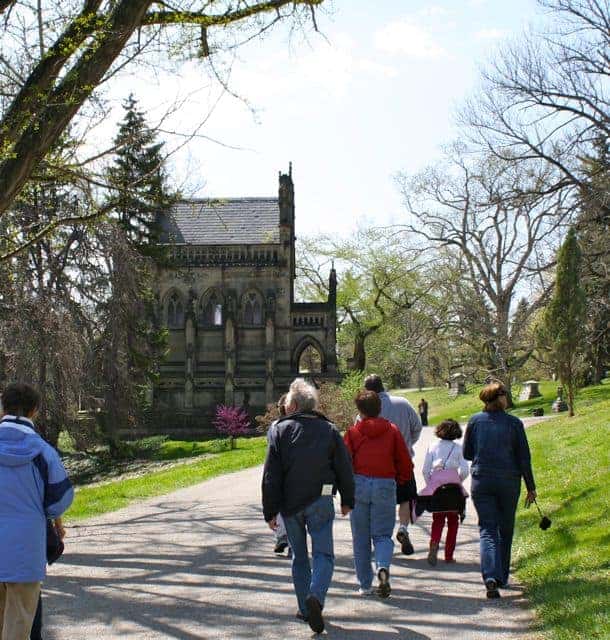 If you've never been to Spring Grove Cemetery you might think it's an odd place to go for a nice walk or a tour. But once you've been there you'll realize that this place is a true gem. The grounds are magnificent and breathtaking. You can come to Spring Grove and walk on your own OR you can come to take a guided tour. That's what we did today…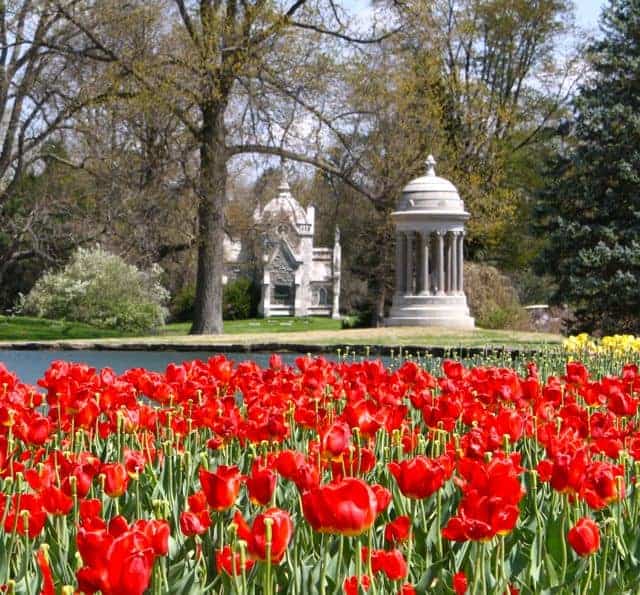 Spring Grove Cemetery offers many, many tours and most of them are completely free. Today we took the Horticulture Tour which was offered as part of the "History in Bloom Spring Tour Event." Don't worry if you missed today's tours – you have plenty of opportunity to take numerous other tours all year long (see our event calendar or Spring Grove's site listed below).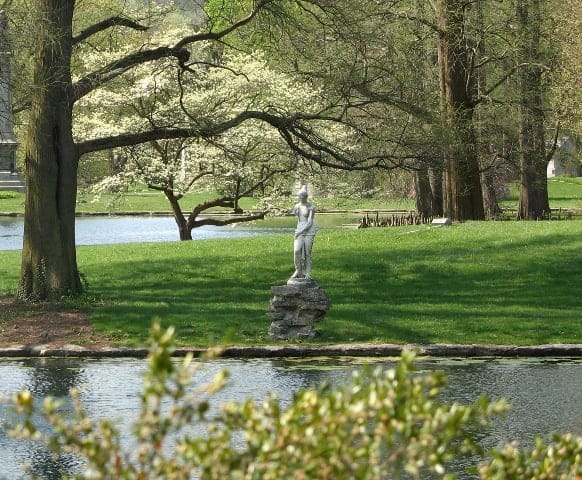 Today was the perfect day to stroll the grounds for our tour. Our volunteer docent was excellent – he really knew his plants and trees PLUS he had a great deal of information on the history of the cemetery to pass along as well. We heard about the landscape architects that originally laid out the cemetery back in the 1840's. Our docent explained that the Spring Grove Cemetery became Spring Grove Cemetery and Arboretum in 1987. They have numerous "Champion" trees (a state award) with over 1200 species covering their 733 acres.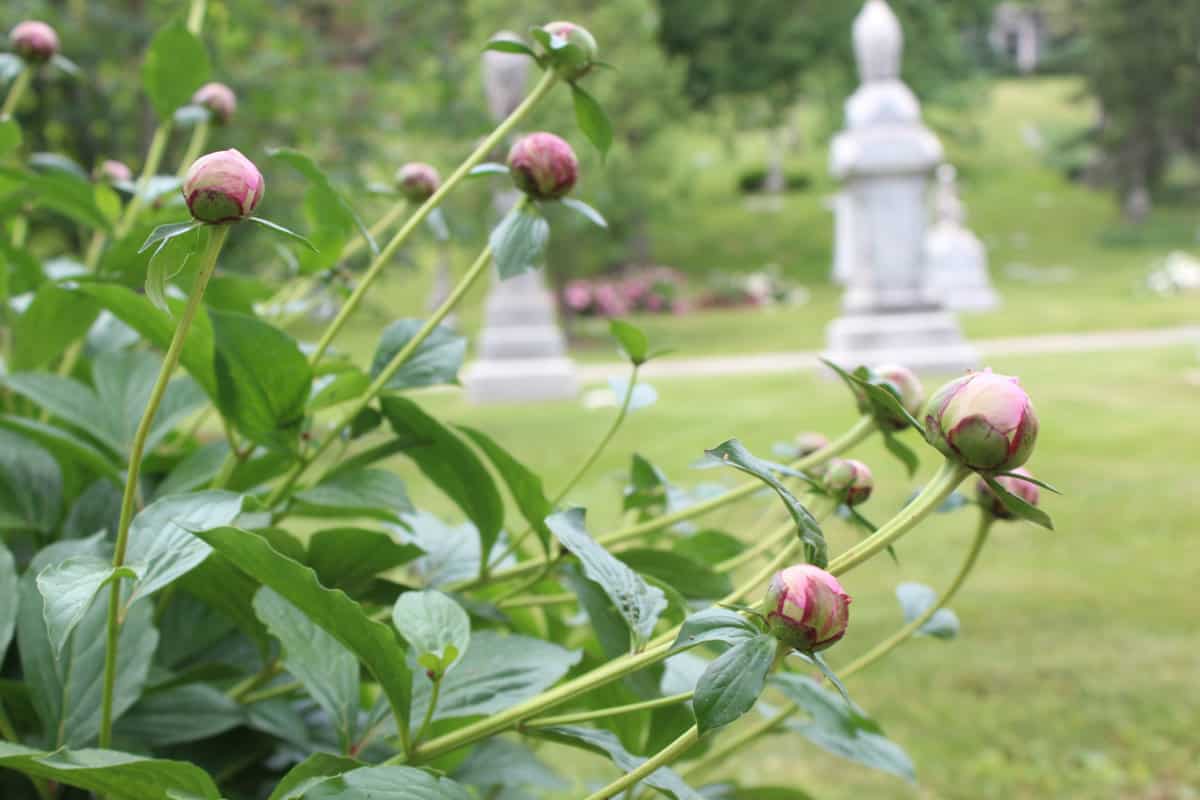 If you would prefer to NOT take a walking tour, you can stroll the grounds in style in their horse drawn carriage. They also have tours by tram.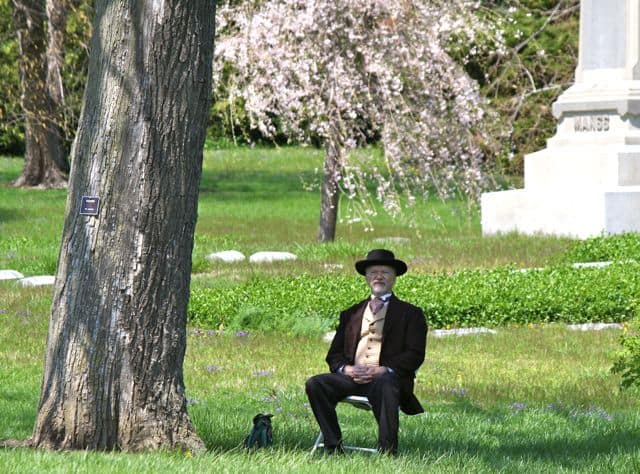 Today's tours included historians who were available at select locations around the cemetery. They were in full character and explained the history behind the section of cemetery in which they were stationed.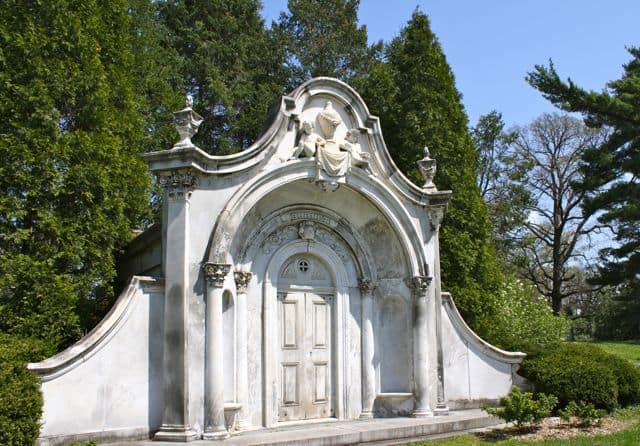 Spring Grove Cemetery has numerous upcoming tours. They have Mother's Day and Father's Day events. They offer "Twilight Tours" which take place in the evening and they also give private and school tours.
Click here for the Spring Grove Cemetery Event Schedule
Spring Grove Cemetery and Arboretum is located at 4521 Spring Grove Avenue, 45232