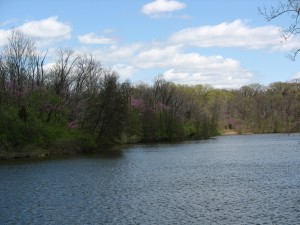 Our very first "365 Things to Do in Cincinnati" installment features a visit to Sharon Woods.  Whether you're into hiking, boating, picnic-ing or want to take the kids to a great playground, you need to give Sharon Woods a visit.
Sharon Woods is a Hamilton County Park District park located off East Kemper Road in Sharonville.
For the avid canoers and kayakers, the lake has a great spot for getting in with a canoe or kayak.  It's actually close to a zero slope area with very little drop off from the path to the lake.  I would venture to say that an experienced kayaker wouldn't even get his/her feet wet getting in.  And if you're toting your own canoe or kayak, there's a parking lot across the park drive that is very close to the "canoe/kayak" entry spot.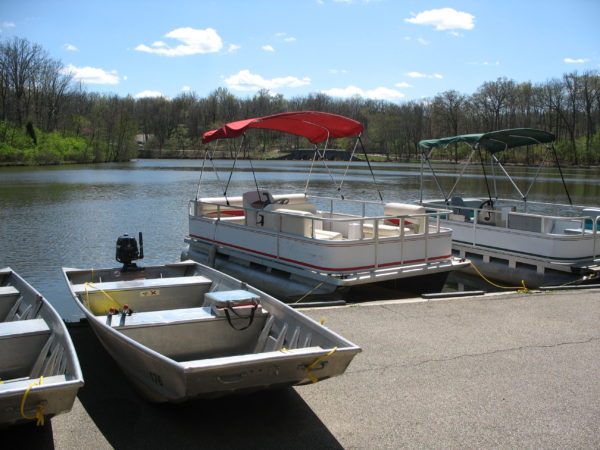 Don't own your own equipment?  You can rent equipment to get out on the lake at the boathouse.  They have pontoons, canoes and paddle boats.  They also rent bicycles.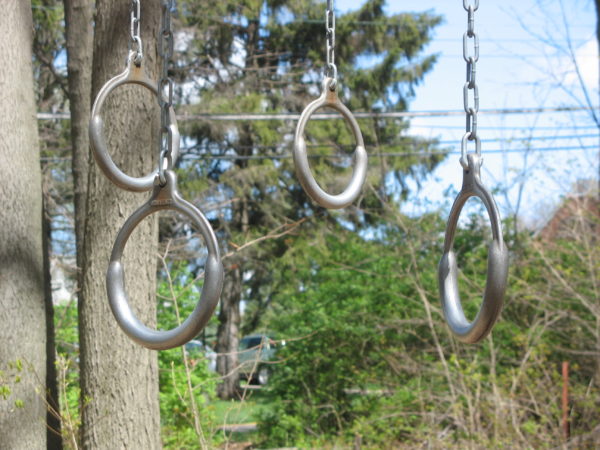 The park has a paved trail that goes around the lake (2.6 miles).  And there's even have a parcourse fitness trail (1.0 mile).  Just as I was wondering if anyone actually ever used the parcourse trails as an exercise routine, I came across a man doing some "step ups" on one of the stations.  So I suppose someone does use them for more than walking.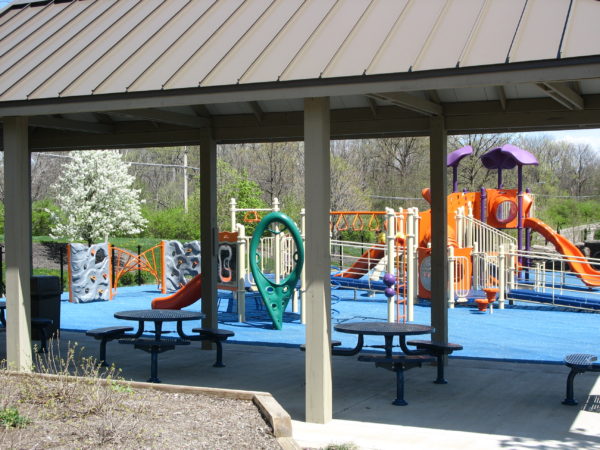 The park boasts a few different playgrounds.  This one has picnic tables under cover and is right next to a snack bar.  There are other playgrounds within the park.  There are also a number of picnic tables and grills for use.  Someone was grilling their lunch while I walked today – Yum!
Sharon Woods is located at 11450 Lebanon Road in Sharonville
You must have a Hamilton County Park pass to enter. They sell them at the entrance to the park.