Looking for a day trip in Ohio? See how it's all made with any one of these Ohio Factory Tours!
From whistles to washboards to motor homes, there are so many things made right here in Ohio! These behind the scenes factory tours will give you a unique perspective into the workings of many Ohio brands.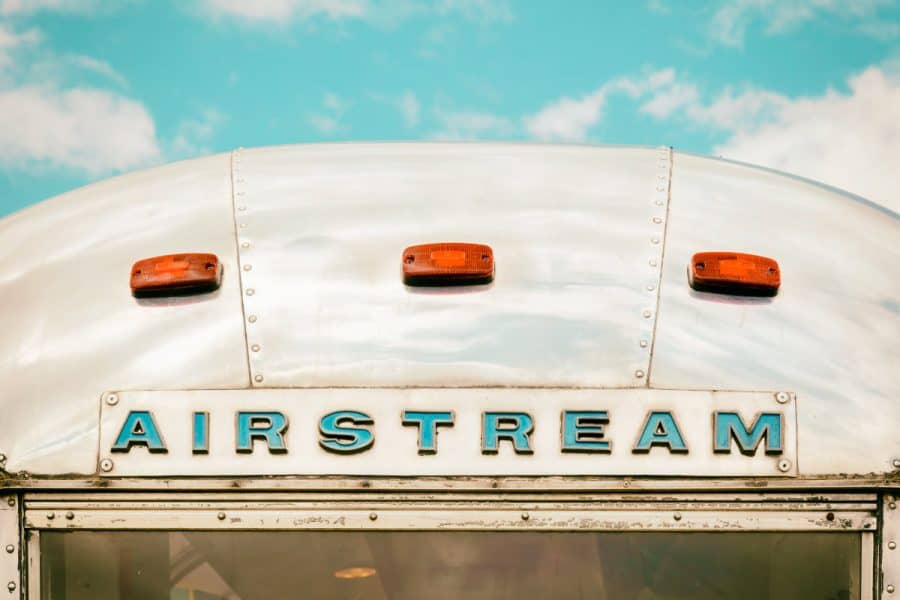 The only manufacturer of metal whistles in the USA is right here in Ohio and you can take a guided tour of the factory. See how whistles are made, learn all about whistles, and leave with your very own "American Classic" whistle when you're done.

They welcome groups of 15 or more. Indivuduals will be added to an existing tour.
Reservations required: call (800) 876-2918
Tours are by appointment only, Monday through Friday, 9am – 4pm. The tours last approximately 45 minutes and cost $5 per person (as of 3-2022).
American Whistle Corp. is located at 6540 Huntley Rd., Columbus, OH 43229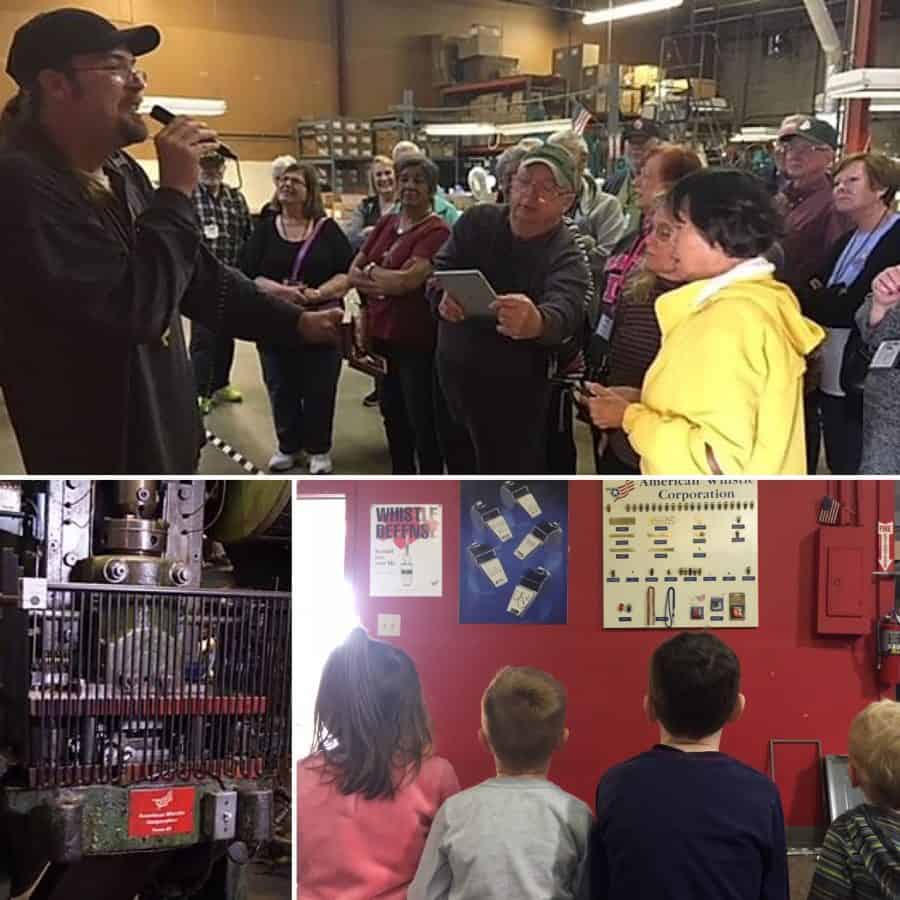 ---
Columbus Washboard Company Factory Tours:

This Grandview, Ohio company has been manufacturing wooden washboards since 1895. They assemble each one by hand, one at a time, on equipment dating back to the 1900's. And you can tour the only washboard manufacturer still operating in the United States!

Tours are offered at 11am, 1pm, and 3pm. General admission is $8 (as of 3-2022).

They do ask that you call ahead to book your tour.

Columbus Washboard Company is located in Grandview, Ohio, close to Columbus.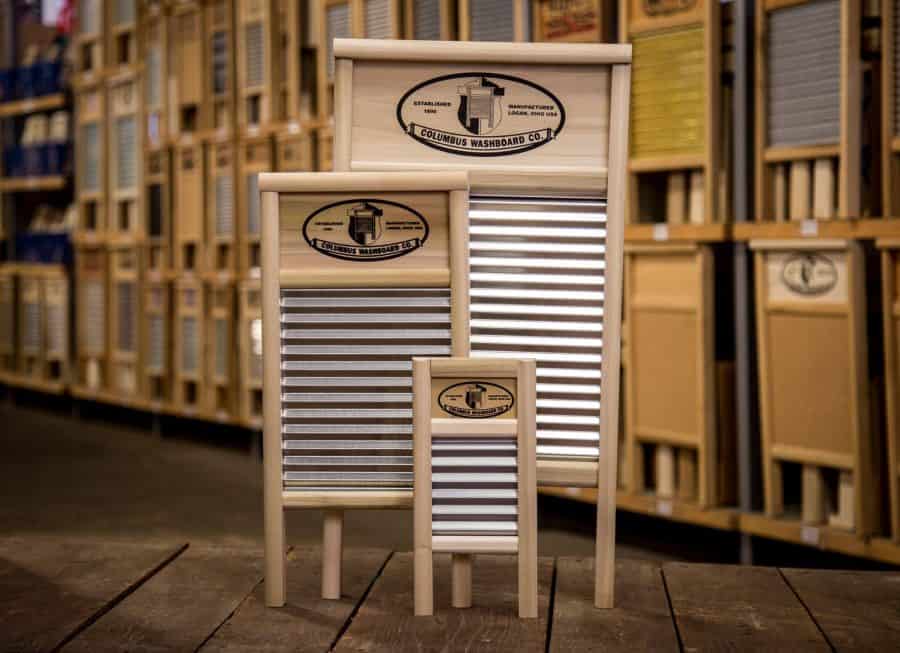 ---
Take a behind-the-scenes look at the entire manufacturing process and discover how this popular kitchen brand comes to life. Located in Greenville, Ohio, this spot has been the home of the KitchenAid® Stand Mixer since 1941.
Tours of the KitchenAid Factory are offered Tuesday-Friday at 12:30pm EST. Walk-ins are welcome with appointments required for groups of 8 or more. Must be 12+ for this tour.
Call for more info: 1-800-961-0959
---
Ohio State Reformatory Tours:

Explore the 250,000 square foot former prison and learn the history and tales of this reformatory. You can take a self-guided tour or a guided tour.

Multiple guided tours are offered:

Hollywood Meets History Tour: Explore the reformatory's historical prison timeline alongside the equally iconic, fictional story of Andy Dufresne from the 1994 film, The Shawshank Redemption. Tour also includes information on the warden's living quarters and other films and music videos filmed onsite.

Beyond the Bars Tour: Go into the areas not open to the public with this tour. The tour includes the West Attic, stories of inmate punishment, the "yard" where Andy and Red would sit and talk, the sub-basement, and the inner workings of The Ohio State Reformatory.

Inmate Confessions Tour: Learn about life behind bars from tour guide Michael Humphrey, who spent 14 months here in the late 1960s. Michael leads you through a normal day for an inmate and shares stories that have stuck with him all these years.

They also offer a self-guided tour option

Book your Ohio State Reformatory Tour here
Paranormal Tours and Ghost Walks are offered as well

Ohio State Reformatory is located in Mansfield, Ohio.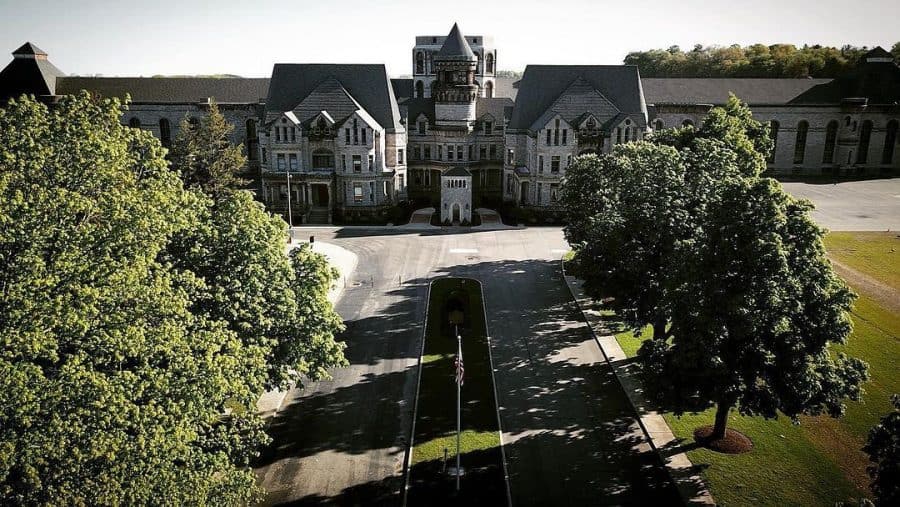 ---
A Christmas Story House Tours:

Take a tour of another movie set in Ohio – the house from "A Christmas Story"! You can tour the actual house or even stay the night in one of the rooms (learn more about that here).

Tours begin at 10:15am and run every half hour until 4:30pm. Note: tour times are subject to change and depending on the amount of guests on site. You are able to take a self-guided tour instead.

Tour tickets can be purchased online and are typically shipped via USPS First Class (allow extra time for delivery). You can also buy your tickets at the Gift Shop in person. Tickets are not stamped for a specific time or date so getting them in person or online makes no difference for your visit.

General admission is $15 for adults with discounts for seniors, children, and military (as of 3-2022)

A Christmas House and Museum is in Cleveland, Ohio.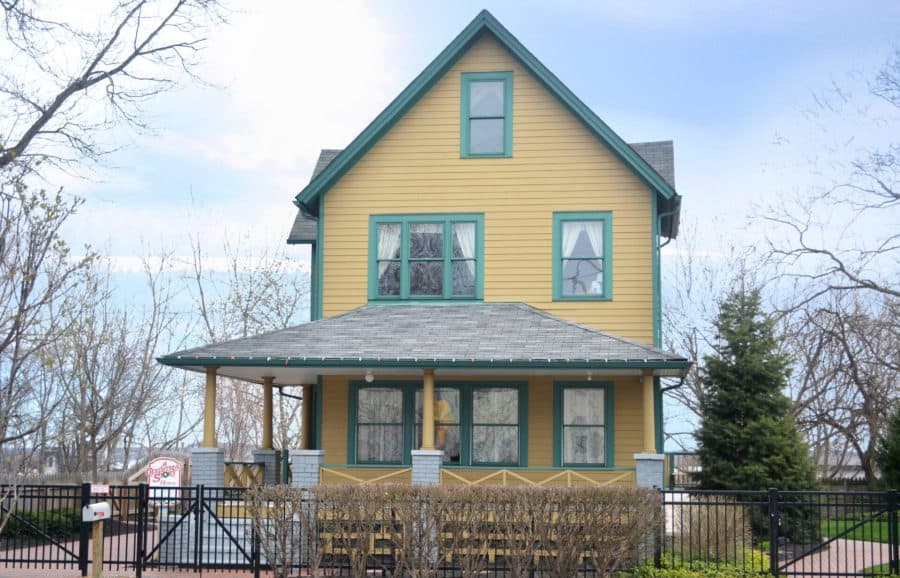 ---
The Wescott House Tours:

Tour this Frank Lloyd Wright creation – The Wescott House. Located in Sprinfield, Ohio is open to visitors year round. Designed in 1906 and built in 1908, the house is a fine example of Wright's Prairie School architectural design and has been renovated to its original state.

Docent-Guided Tours are offered Tues.-Fri. at 11am and 1pm, Saturday on the hour from 11am-3pm, and Sunday at 1 and 3pm. They also have a musuem.

Admission is $18 for adults, $15 seniors 65+, students, military, Clark County residents, and groups of 8 (as of 3-2022)

Reservations needed for a tour. Call (888) 718-4253.

The Wescott House is located in Springfield, Ohio.
---
Heini's Cheese Chalet:

See the cheese being made at this spot located in the heart of Ohio Amish Country. Twelve tons of cheese can be made here in a day! They make over 25 varieties of cheese and offer free samples of cheese, meat, jams, and fudge.
Their site is very vague about tour times and days so be sure to call well in advance of your trip. They list tours as available Monday-Saturday.
For full details call (330) 893-2131.

Heini's Cheese Chalet is located in Millersburg, Ohio.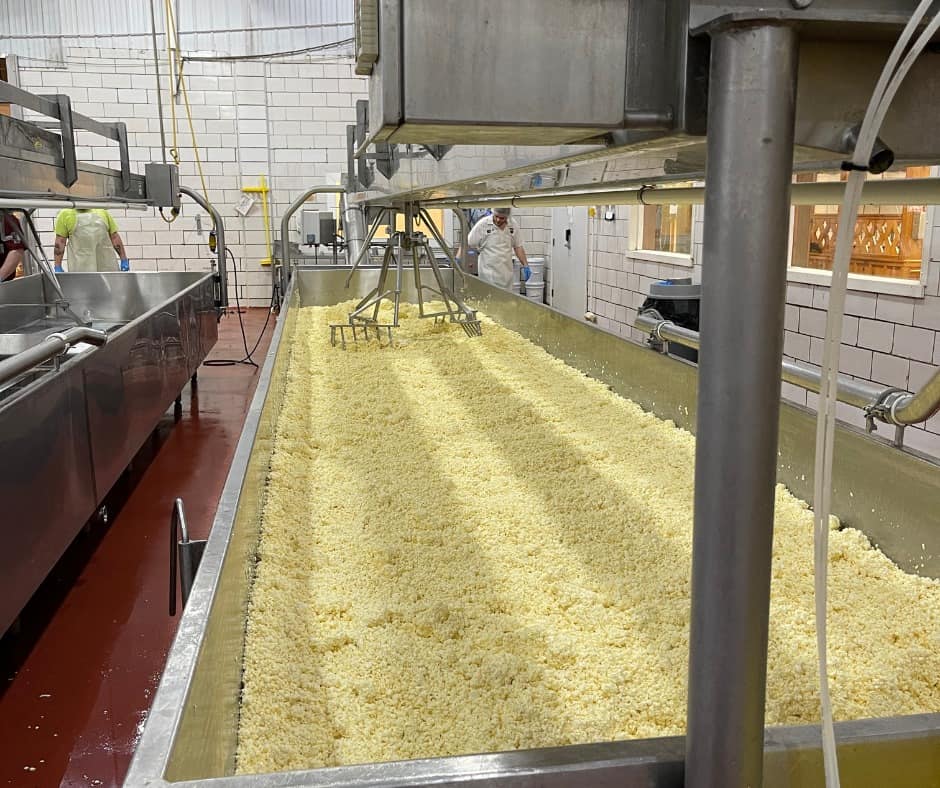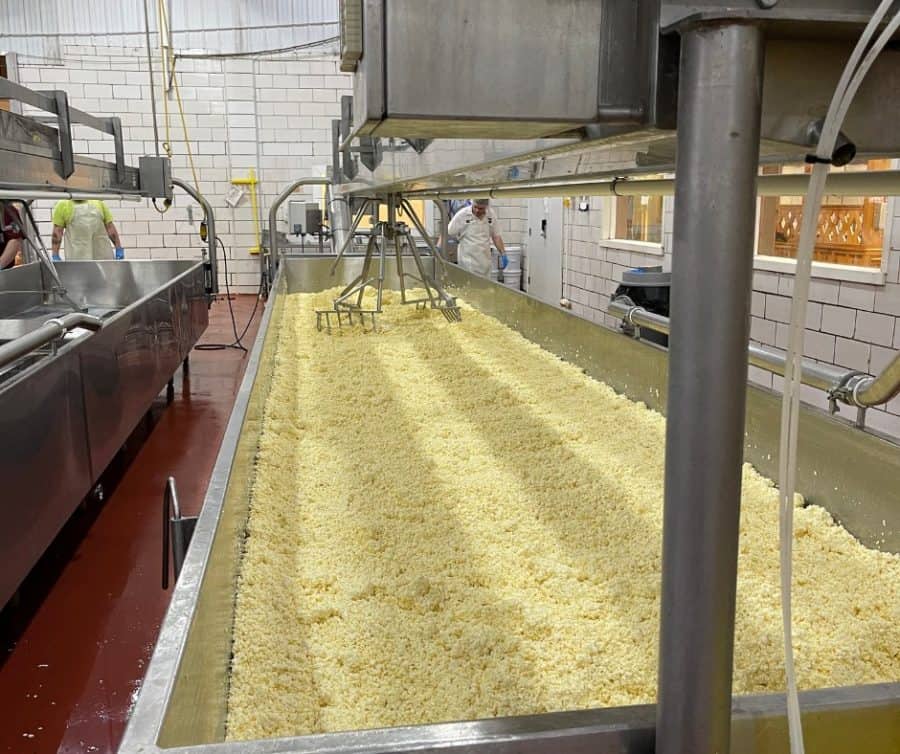 ---
Airstream Factory Tours:

Did you know that Airstreams are built right here in Ohio? I had no idea! The beloved trailers and coaches are assembled in Jackson Center, Ohio.

As of 3-23-22, they are not currently offering tours but they do appear to be returning so we wanted to keep them in the list.
---
Fanny May and Harry London Tours:

Located in North Canton, Ohio, you can take a Chocolate Tour at the factory. You'll go behind the scenes to learn how they make their gourmet chocolates. Channel your inner Lucy and Ethel as you watch the chocolates move down the conveyer.

Chocolate Tours are free and occur at the top of each hour, Monday – Thursday, 11-4pm by appointment only.

Reservations: call (800) 321-0444, Ext. 119
Fannie May / Harry London is located in North Canton, Ohio