They say good things take time, and that definitely rings true with maple syrup! To make one gallon of maple syrup you have to harvest up to 40 gallons of sap. Pair that with the fact that most maple trees only produce 5-10 gallons of sap, that's a lot of hard work (including for the trees!). But the end result – nothing short of delicious.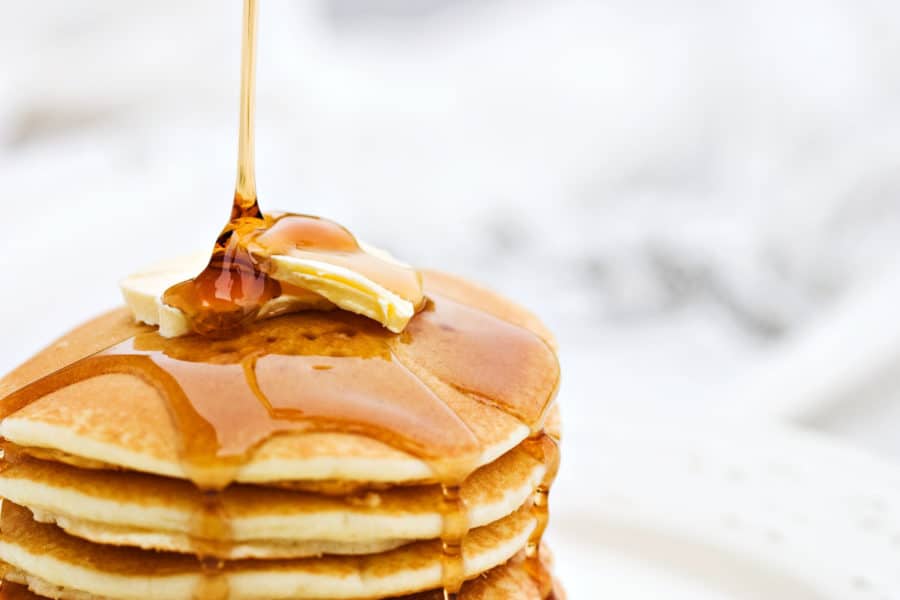 Curious about what it takes to make maple syrup? There are maple sugar events all over the Cincinnati area where you can participate in tree tapping and production as well as my favorite part: tasting the final product.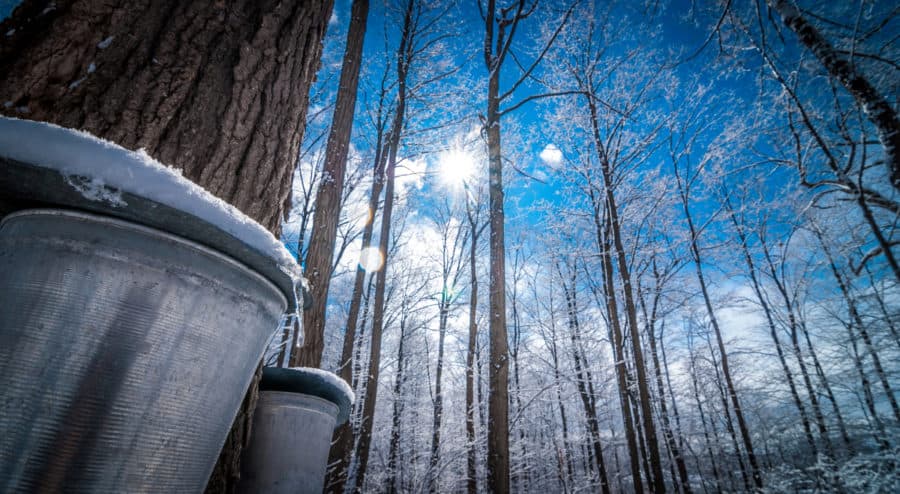 Here's our list for maple syrup & sugaring events in and around Cincinnati and Northern Kentucky.
---
Maple Syrup & Sugaring Events in Cincinnati and Northern Kentucky
(Last Updated January, 2022)
Tools of the Sugar House
Jan. 16 and 22, Feb. 6, 12, and 13; times vary
Cincinnati Nature Center
4949 Tealtown Rd., Milford, OH 45150
Registration required.

Enjoy a behind-the-scenes experience designed for all ages. On this tour, they'll take a look at the maple syrup evaporator and sugaring tools like skimmers, filters, and thermometers. You'll be able to see inside the sap storage tanks, help set up for the day's programs, and help prepare the materials to fire up the evaporator.
Members $5; nonmembers $11 (includes daily admission). Preregistration required.
Website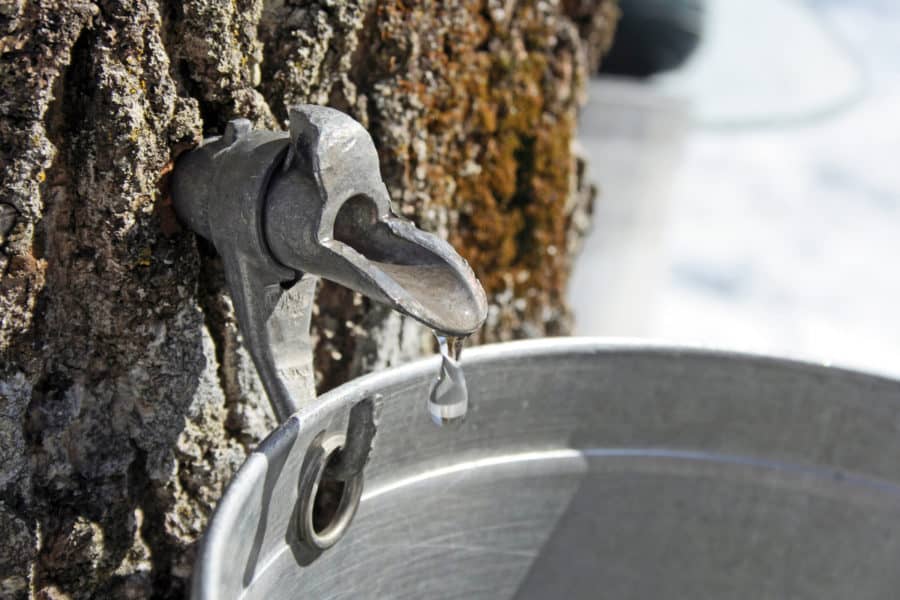 Maple Syrup Making and Guided Sap Collecting Hikes in the Sugarbush
Saturdays and Sundays in January and February, various times
Cincinnati Nature Center
4949 Tealtown Rd., Milford, OH 45150
Registration required.

Hit the trail for a guided interactive maple hike. Collect sap in the sugarbush and see the steaming evaporator as they boil down to "liquid gold" maple syrup. Members free; nonmember adult $10; nonmember child $6 (includes daily admission).
Website
---
Maple Sugar Days with Great Parks
February 19 and 20, noon – 4pm
Farbach-Werner Nature Preserve
3455 Poole Road, Cincinnati, OH 45251
Registration required
A favorite event for the whole family, Maple Sugar Days celebrates the awakening of trees as they prepare for spring with the traditional technique of making maple syrup.
Join in for a weekend of discovery: Learn how the sticky sap from the maple tree is turned into a sweet delicacy with fun crafts, demonstrations, hikes and a sampling of tasty maple treats. This year, to provide everyone a safe Maple Sugar Days experience, the event is being held entirely outdoors.
Website
---
Maple Tapping & Tasting
February 19 and 26 (Saturdays), 1–3 pm
Bowyer Farm in Lebanon
2210 Mason Montgomery Rd, Lebanon, OH 45036
Registration required

Come join us at the Zoo's Bowyer Farm for a fun afternoon full of history, hands-on activities, and storytelling all about maple tapping! This program offers a sweet peek into the history of this age-old tradition and offers an opportunity to participate in the maple tapping process. At the end, participants will be able to taste the pre-cursor to maple syrup, fresh from the tree, as well as some of the finished product! This program is sure to be fun for the whole family. NOTE: This program takes place at Boywer Farm in Lebanon, located at 2210 Mason Montgomery Road. All participants 3 years and over must wear a mask. This is an outdoor program- dress warmly and with comfortable walking shoes to walk approximately 1/2 mile over uneven terrain.
Website
---
DIY Maple 101
January 29, 1-3pm
Caldweel Nature Preserve
430 West NorthBend Rd., Cincinnati, OH 45216
Live off the land and learn to make your own maple syrup this winter. Join in on the fun as they teach the tricks of the trade for making maple syrup at home. Discover what trees to tap plus how to collect and cook the sap into syrup. Most of the program is held outdoors. Tree-tapping spouts are available for sale during the program. Meet at the Nature Center. FREE but reservations are required by January 26th. For more information call 513-761-4313 or email olivia.canada@cincinnati-oh.gov
Website

---
Thomas Ireland Smith Farm Open House & Tours
2022 dates are TBD. Watch for updates here.
Thomas Ireland Smith Farm
6197 Morrow Rossburg Road, Morrow, Ohio 45152